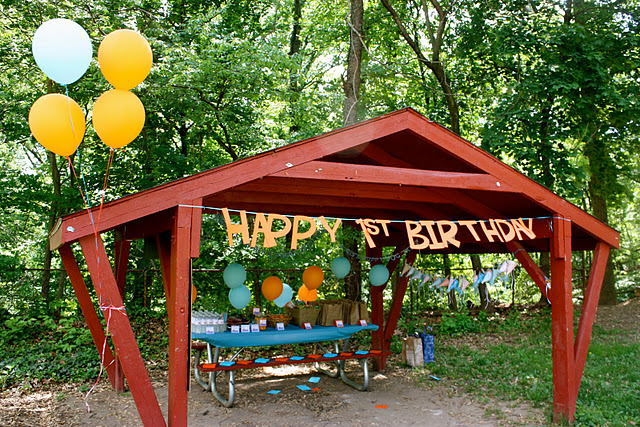 This pavilion in the park was party central. I loved the letter-only banners: "Happy 1st Birthday" on the front and "Snakes Snails & Puppy Dog Tails"
(repeated thrice)
above the food.
(thank you Chelsea and your Cricut!)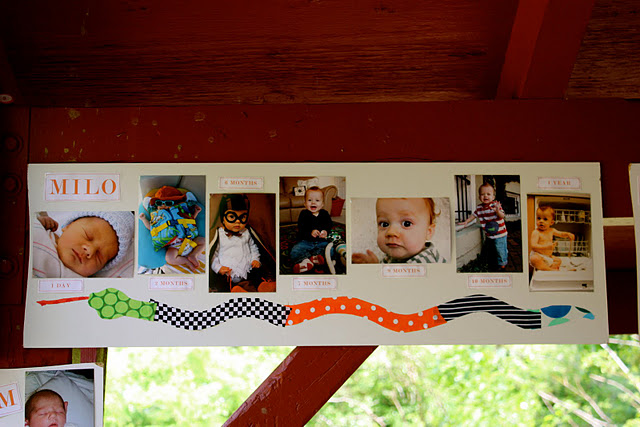 I thought it would be fun to highlight some of the favorite moments over these three young one's last 12 months. The initial idea was one photo from each month, but we ended up just choosing a few favorites for these growth posters
(love those snakes!)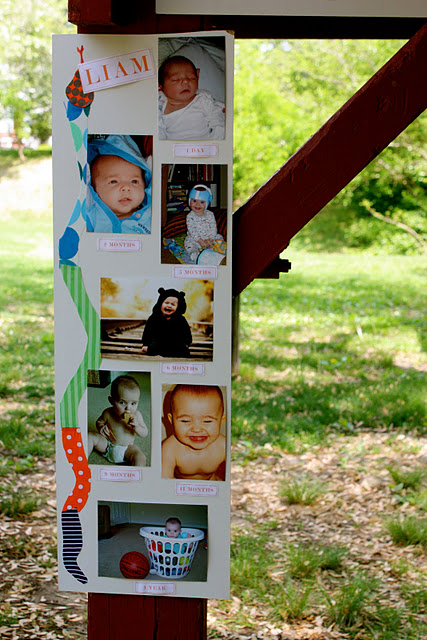 It was cute to go vertical as well!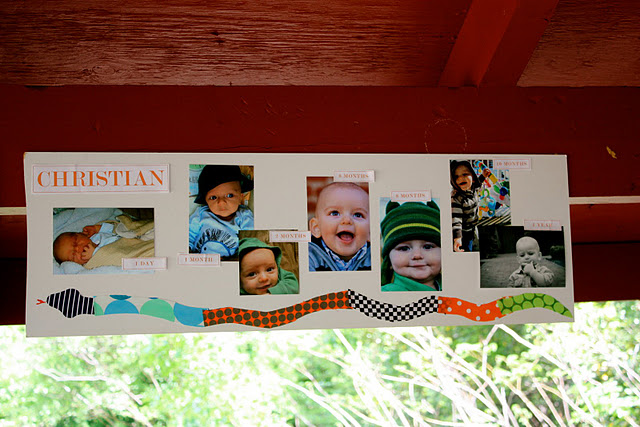 I think the guests enjoyed being able to see how the birthday boys had changed. There is soo much change in the first year!!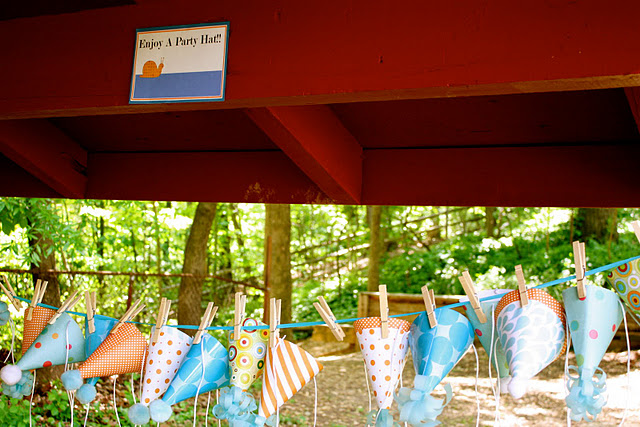 Erin worked overtime on the adorable party hats.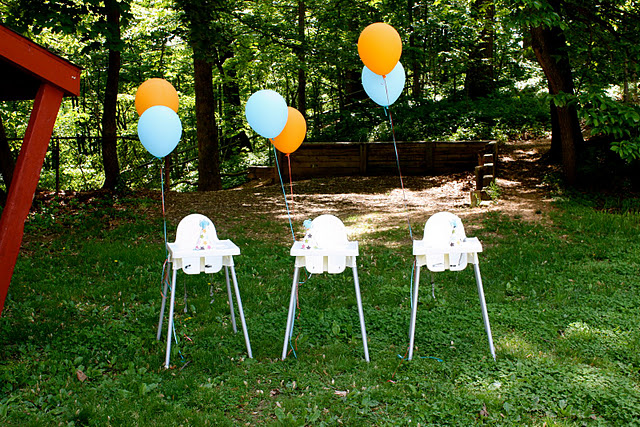 Each Birthday Boy was set up with a high chair, party hat and birthday candle for the big wish. Pretty cute, huh?
More of this party HERE