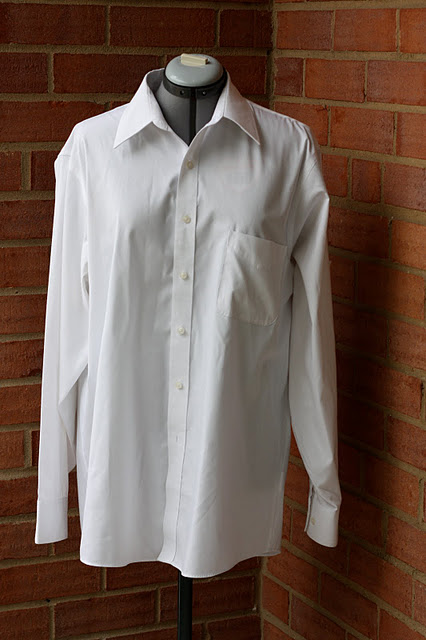 Dear, dear Dave. Decided to do a little flinging of his own, and I ended up the lucky recipient of four fantastic Oxford cloth dress shirts! There are so many possibilities when repurposing a L or XL men's dress shirt into something for a S or XS woman. I just had to leave aside the poor pile of my own clothes awaiting repurpose and dig right in to this one.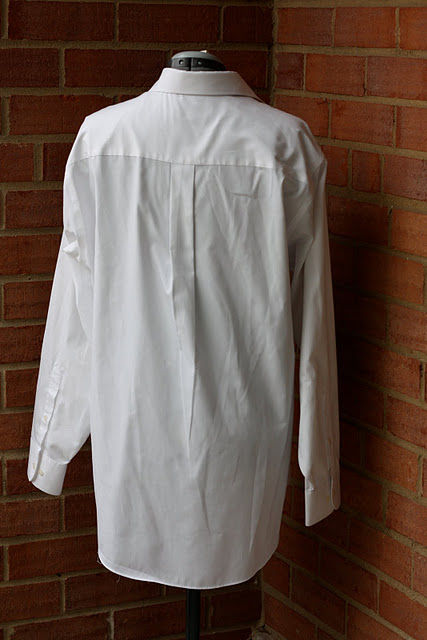 I wish you could reach out and touch this cloth. Finely woven cotton/poly, for a wrinkle free finish leaving it slightly slinky. I loved working with such nice material! And, it was a fun change from stretch knits, which seem to make up most of my closet.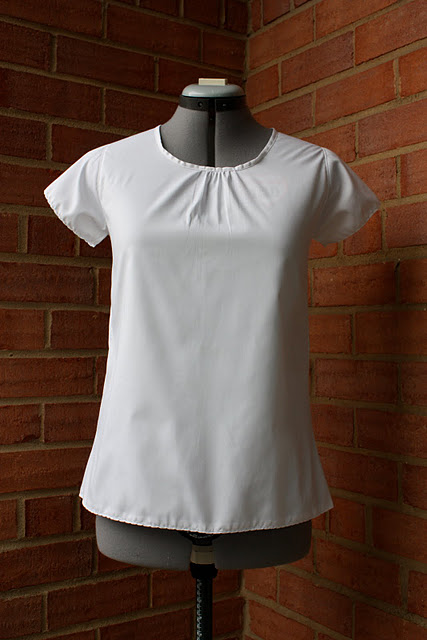 I turned the shirt around, cut off the entire shoulder box, and created my pieces from there. I knew I could use the little extra fabric in the back pleat to ensure a good fit over the bust. I toyed with leaving it an actual pleat, but ended up really liking a simple gather at the neckline instead. I finished the edge with a strip of bias tape made from extra sleeve fabric.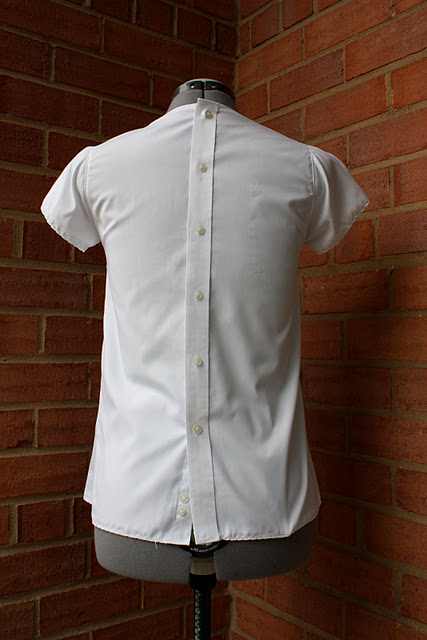 The inspiration for buttons in the back actually came from the darling shirt of an almost-two-year-old little girl who I watched last week. It was simple, white, and button in the back. I thought, "I should have a shirt like that!" And, now I do! I played with the stitches on my machine and found a really cool shell stitch that leaves the edges slightly scalloped. Just enough detail while maintaining a beautiful and classic simplicity.
More Project Repurpose
HERE
.
Five Days to Freedom: Tips for Choosing Less Stuff and More Adventure in your Daily Life
Five lessons with practical tips and exercises to help you feel more in control of your life!