I love a good excuse to dress up and feel fancy. Dave's Firm Christmas Party was a great chance to whip me up something nice. I hadn't sewn for myself since I was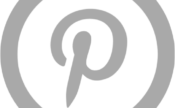 very pregnant (with good reason, who wants to sew "I don't quite fit into my real clothes" clothes?) The inspiration for this dress was a simple silk French Connection shirt that I tried on over Thanksgiving. I loved the drape of the silk, the simple round neck and the cuffed sleeves. I thought it would be fun to take those elements into a dress. Then I went shopping for silk and settled on this chartreuse. It's one of my favorite go-to colors for other things, so why not for a dress? I loved it in the store, then hated it at 2 am when I was trying on the dress as I made it (granted, with no makeup, a bun, and dark circles under my needed-to-be-sleeping eyes:) It seemed bad for my skin tone, or too much of an in-between color. I was wishing I had chosen the sharp Navy blue that I had debated… Then over the last two days the "Jungle Gold"  it has grown on me again and I think I'm back to loving it. What do you think? Weird color or cool color?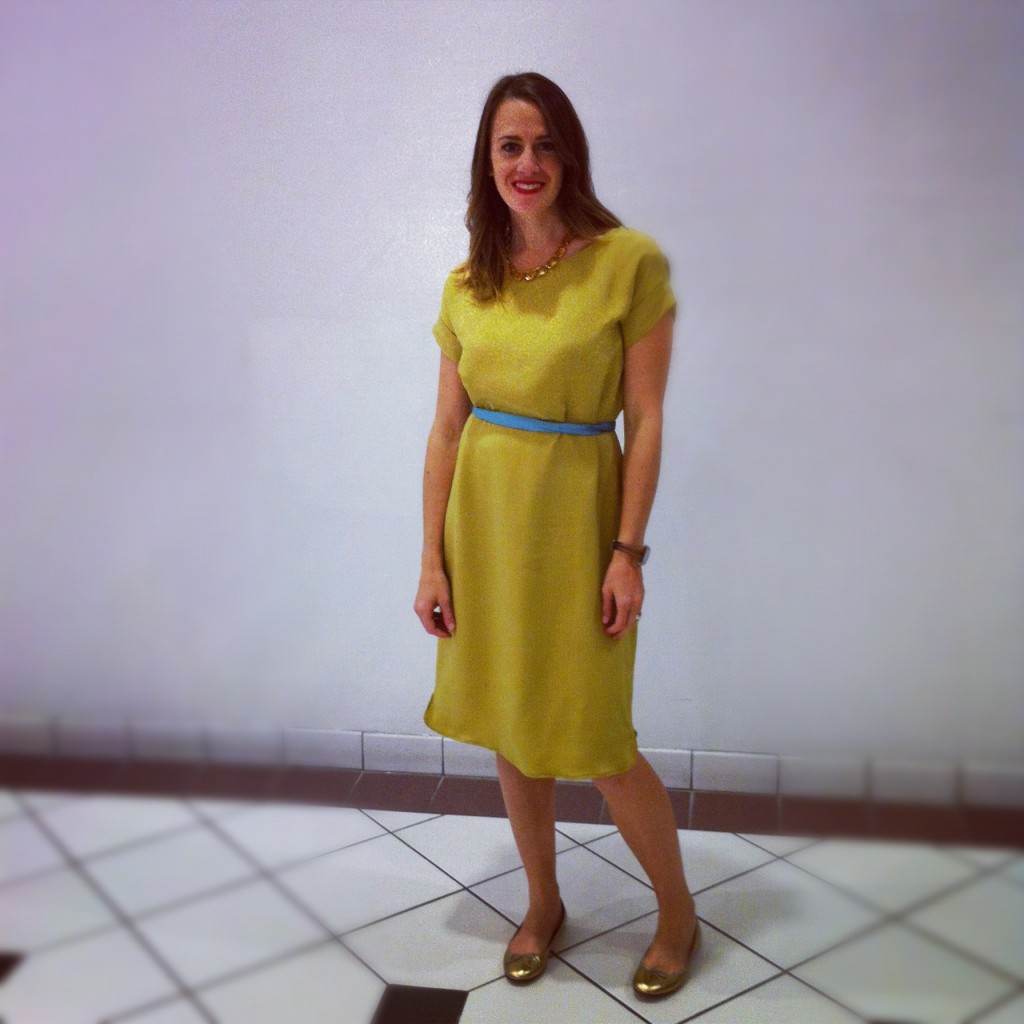 Without the belt, the dress shape is a simple tunic with a rounded hem. The construction was relatively simple. Four seams, adding sleeve cuffs and then finishing the edges (which was tricky with silk, but
this tutorial
helped a ton). I love the I think it will be really fun to wear plain in warmer weather with sandals. I also tried it with a thin, gold chain belt slung lower on the hips, and it gives it a cool drop-waist. My favorite, however, is with this turquoise satin tie (that came with a Banana Republic crocheted vest my sister handed me down. Random.) I think the pop of color compliments the "Jungle Gold" silk.
It was really great to meet a bunch of Dave's coworkers and bosses and feel fancy, stylish, and comfortable.
*Forgive the iPhone photos taken in the hallway of the mall (next to the Hotel where the shindig was held.) Turns out it's weird to haul your DLSR to the company party to take photos of yourself…