You know who I have the hardest time choosing gifts for at Christmas? The men. My dad, brothers, and even husband stump me every time (remember all of my gift fails with Dave?)! This year when brainstorming a gift for a certain cool brother whose name we drew in the family exchange. I asked Dave to help, and I'm pretty thrilled with what we came up with!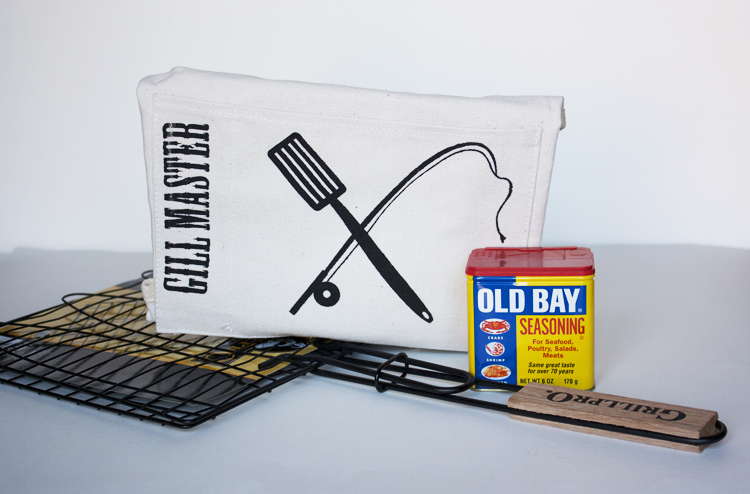 This particular guy (who for the sake of Christmas surprises shall remain unnamed) is an avid outdoorsman. Above all, though, he loves loves LOVES to fly fish. It's a sport with a million accessories that I could try to sort through for gifts, but he's already fully equipped. Another thing that he enjoys is a good barbecue. So we got to thinking…what if said fisherman could bring home a catch and grill it up for dinner? That man wouldn't just be a fisher or a griller, he'd be a (drumroll please…) GILL MASTER.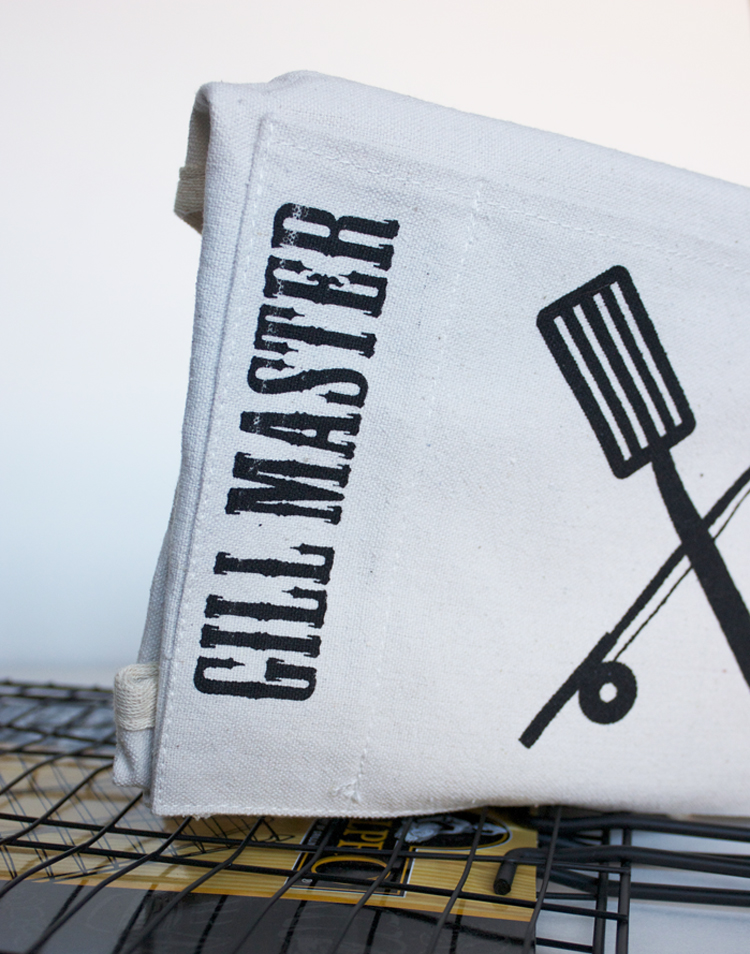 Okay, so I think we're pretty clever. I designed this Gill Master graphic and screen printed it onto a sturdy canvas apron. I tried to design a graphic that would be understated and not obviously novelty (in fact, another printer was so worried when she read it because she thought I had printed with a typo!) I love the way it turned out! I've uploaded the graphic here in case you'd like to use it. A really quick an easy way would be to print it directly onto iron transfer paper and just iron it onto an apron! CLICK HERE TO DOWNLOAD THE GILL MASTER PDF.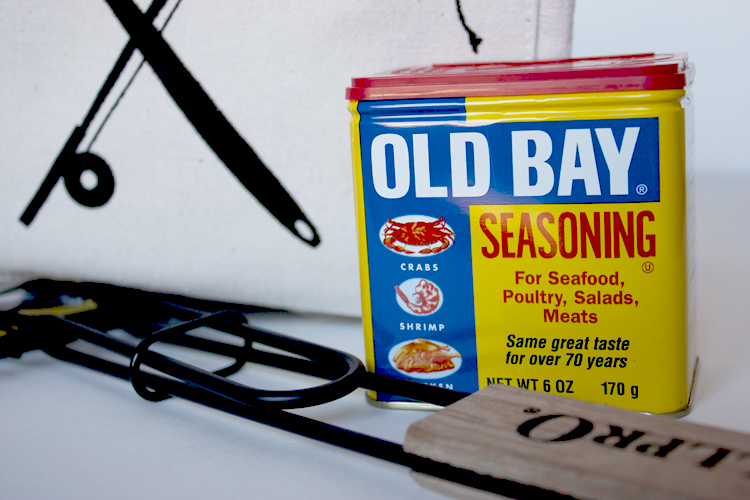 To make the apron a little more useful, I added this awesome triple fish basket, and a tin of Old Bay. Do you cook with Old Bay? I fell in love while living in New England, and am still hooked.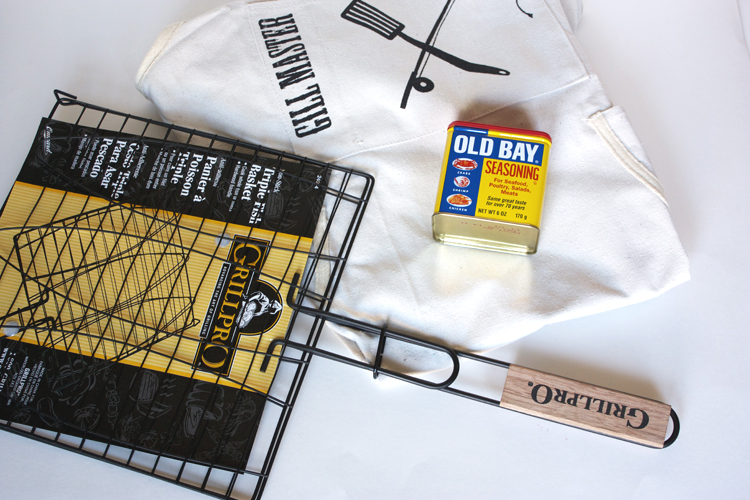 I hope this gift pleases both the fisherman and grill master in it's recipient, and that sometime soon I'll get to share some of the fish of his labor!
Do you know any Gill Masters? What's your go-to gift for the men in your life? (Seriously, I need ideas for Dave. Like today.)