All of the sudden I realized that our "upcoming weekend trip to NYC" is like,  this weekend.
I have been so caught up with decorating for the holidays, sewing handmade gifts, and crafting for Reindeer Week that I totally lost track of time.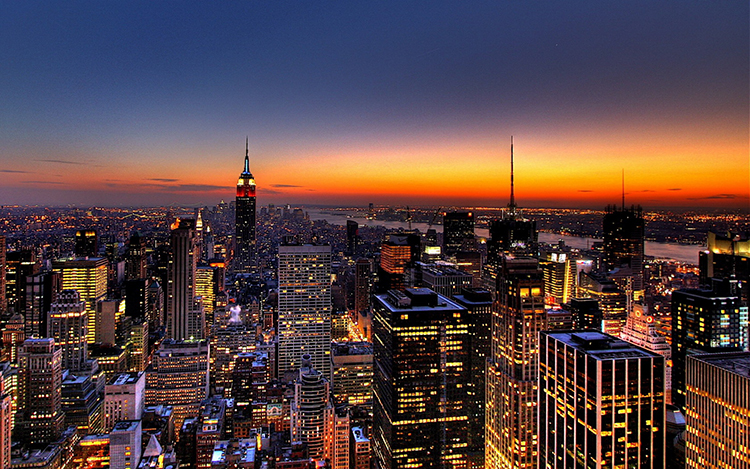 One of Dave's Law School buddies is getting married in Manhattan on Sunday, and we are so excited to be going to the wedding. Luckily, my mom is able to come in town to visit and watch the boys while we're away. The ceremony is going to be outdoors in one of the city's parks, so I doubt they would have enjoyed one minute of it! I, on the other hand, am giddy about a winter wedding in New York City. How romantic, right?
 It's going to be a really quick trip. We're taking the bus up to the city on Friday night, playing on Saturday, attending the wedding and reception Sunday, then bussing home on Sunday night. Whew! So, one day in NYC without the kids, huh? What to do? Last night I pulled together our plans–including booking our last-second room. Here's what's on the short list:
1. SLEEP: Thanks to Joanna,  I found a really amazing apartment rental for the same price per night as a mid-range hotel, so we're giving it a shot! This place looks nicer than my own home, and I can't wait to sleep in later than 7 am on a Saturday morning. Talk about luxury.
2. PLAY: I've been raving to Dave about Wicked since before we were married (I saw the original cast almost 10 years ago!) Dave and I passed through NYC once while dating, but were only in town for an afternoon and opted for a Yankees/Mets game. Two years ago when we visited, we saw Late Night with Jimmy Fallon. This time we had to go to Wicked, mostly so I would stop talking about it. Eeek! I'm so excited!
3. SHOP: I mean, c'mon. You didn't really  think I'd go to Manhattan and not at least duck into Mood for a few minutes did you? I need fabric like a hole in the head, but I'm always inspired when I see and touch a whole different array of fabulous cloths than those I have locally.
4. EAT: Eataly. We've heard only great things and can't wait to taste some of the goodness. I'm in love with bread, cheese, salami, gelato, pizza, and mostly cheese, so I'm sure I'll find a few (read: million) things to love here. This stop will actually count as playing and shopping, too. Yes, three-in-one bonus!
5. WEAR: I've finally finally found the perfect little black bootie for me and will be sporting them all over those city blocks. Seriously, every other day I put on an outfit and think "I wish I had some little black booties." Problem solved. They are a great mix of hip and classy, are super comfortable, and all at a pretty good price.
We might also try to walk across the Brooklyn Bridge and wave at Lady Liberty, but it will depend on the time. For as bustling as New York City is, we'd like the trip to feel somewhat relaxed.
What would you do with a day in NYC? What things are not to be missed? I'd love to hear your favorites to add to my list for next time!
(city photo via)