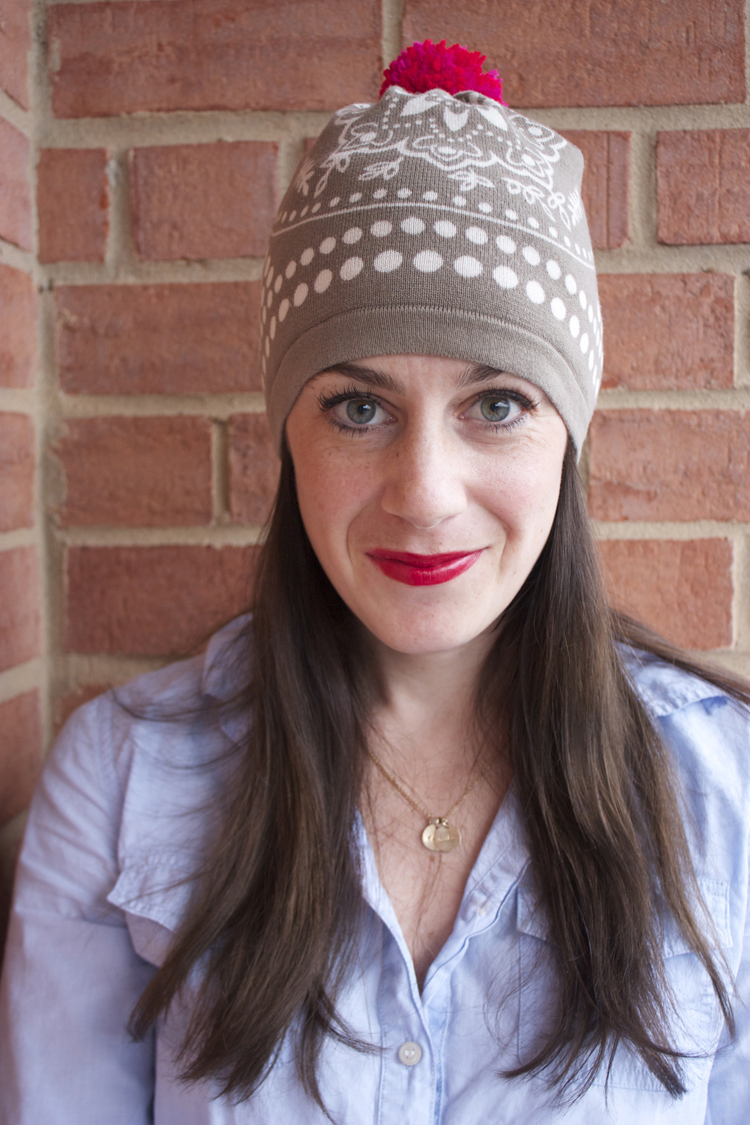 I'm leaving today for New York City. Thank you for all of the great suggestions in the comments and on facebook  for where to go/eat and what not to miss. We are so excited for the weekend away!  You can catch up with us on Instagram (@livefreemiranda) to see how many cool things we can cram into our 24 free hours.
I'll be sporting this new pom pom beanie while I'm gone. It took all of about 30 minutes to make start-to-finish (using only an old sweater, some yarn scraps, and an embroidery needle.) I'm sharing the full DIY over at Sarah Hearts today, so check it out and knock some more of those handmade gifts off of your list this weekend!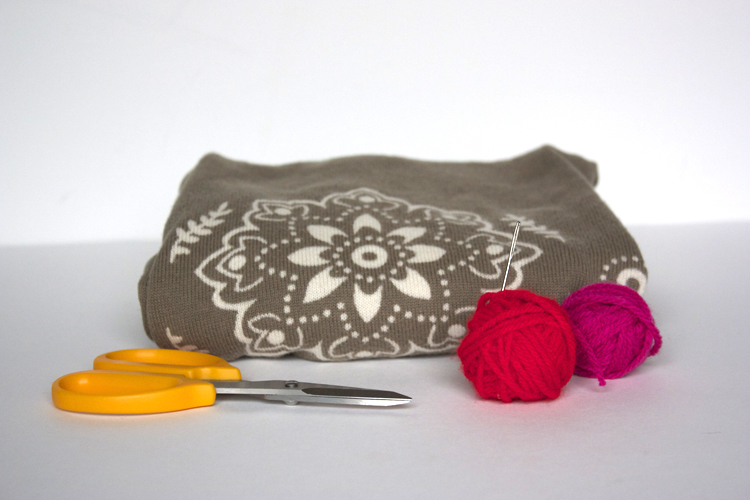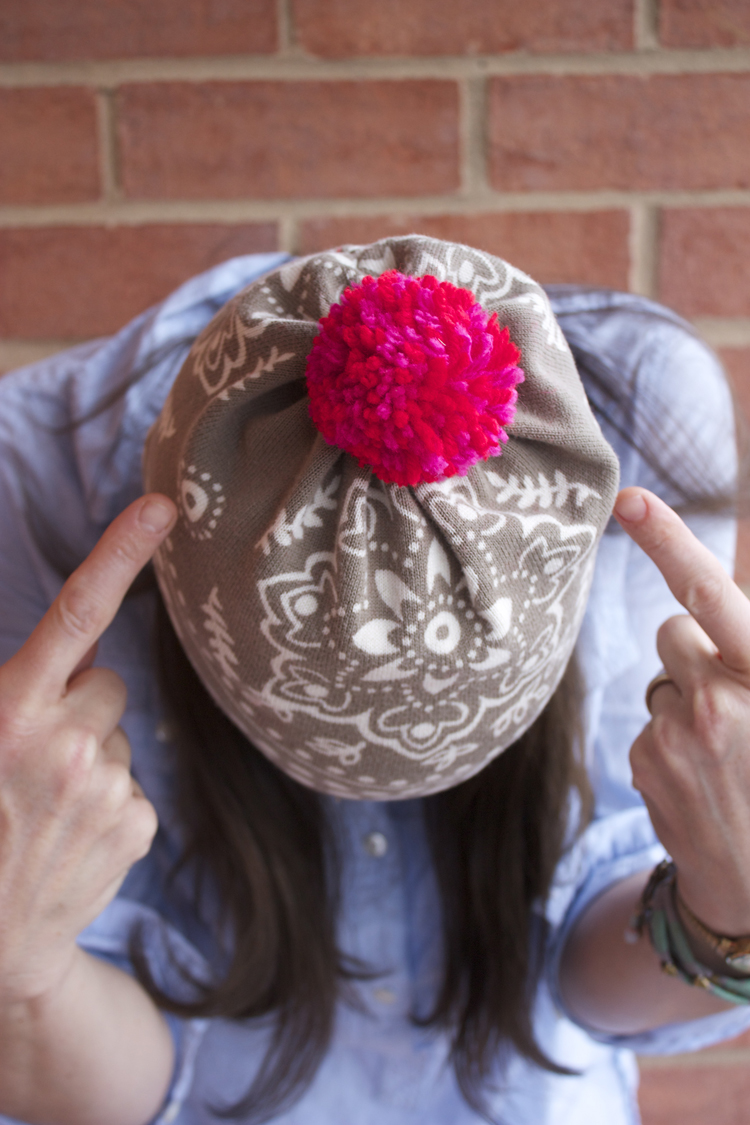 Oh, and make one for yourself while you're at it. Haven't you heard? Pom poms are the new awesome.