I just love leopard print. It pulls me in every time, and by now I think of it almost as a neutral! When I spotted this lightweight leopard sweater knit at JoAnns, I bought a few yards, knowing I would find some uses for it. The first yard turned into my leopard leggings (tutorial here, pictured here). Then, when thinking of outfits for Alt Summit, I remembered an amazing wrap cardigan pattern in the Women's Ottobre (5/12) issue, and bada bing, bada boom, here she is!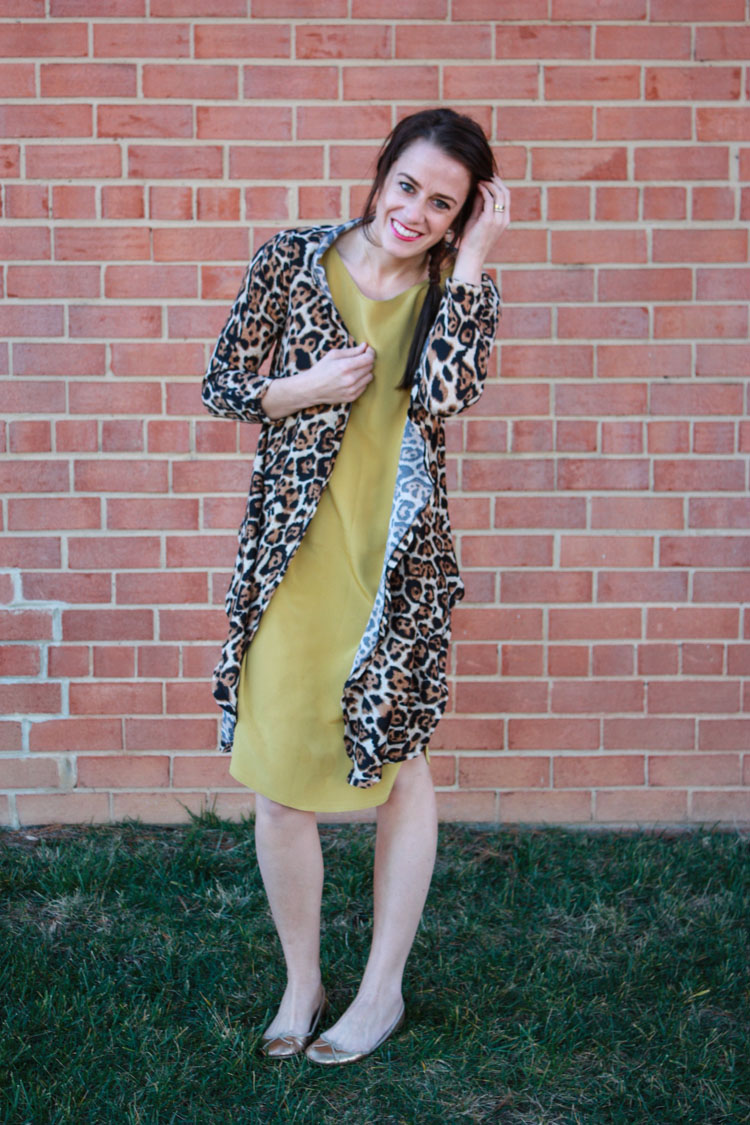 The pattern was made up of two triangular pieces, sewn together at the back. Then sleeves were added into arm holes that were off-center. I loved the placement of the arm holes because the cardigan ends up as a two-in-one: worn with the long end down, it falls like a more typical cardigan with the ends handing in the front, turned with the short side down, the longer end becomes a scarf-like drape that wraps over my shoulders just right! I've had fun experimenting with all of the many possible variations.
The whole thing took about an hour. It was so simple! Especially since I could finish all of the edges with the coverstitch on my Diana serger. Lucky, because I whipped it up last second to go with my silk shift dress. I think I'll be making another one (or two) before the winter ends.