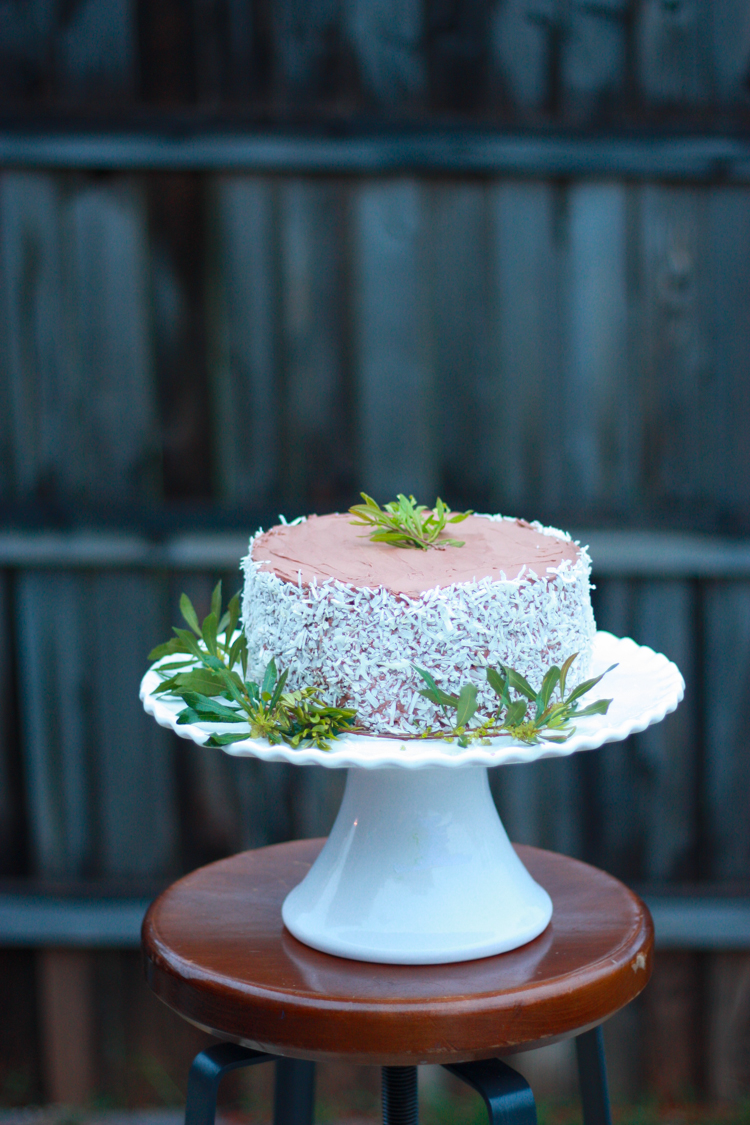 Here's the thing. I know that is a bold claim to make. The BEST CHOCOLATE CAKE EVER? But it really is, and I've not only made it once or twice, but tens or twenties of times and the result is wonderful every single time.
The original recipe was found on the back of the Trader Joe's Cocoa Powder container. I stay pretty true to the recipe, but double the salt for a better kick. Then I make the world's best chocolate butter cream frosting to layer between it. It's time I share.
The Best Chocolate Cake Ever Recipe (adapted from Trader Joe's)
3 1⁄3 cups flour
1 1⁄3 cups cocoa powder
3 cups sugar
1 tablespoon baking soda
2 teaspoons salt
12 ounces butter
3 cups buttermilk
1 teaspoon vanilla
5 eggs
Preheat oven to 350°F.
Grease and flour two 9″ round baking pans.
Combine all ingredients except flour and buttermilk in a large mixing bowl and stir until well combined.
Stir in buttermilk.
Add flour and beat with an electric mixer for 3 minutes scraping down the sides of the bowl once during mixing.
Pour into pans and bake for 45-55 minutes or until a toothpick comes out clean.
Let cool for 10-15 minutes then invert onto a cooling rack.
Wrap and freeze overnight for ease in frosting, or wait until all the way cool to frost.
World's Best Chocolate Buttercream Recipe (adapted from my Mother-in-law)
1/4 cup soft butter (soft is important!)
1 1lb bag of powdered sugar
1/3 cup cocoa powder
1 teaspoon vanilla
1/3 cup heavy cream
1 teaspoon flaked sea salt
Combine ingredients in a bowl and beat with an electric mixer until smooth. For thinner frosting add a bit more cream, for thicker, more sugar.
Take the frozen cakes from the freezer and cut each in half widthwise creating four layers. Frost one layer, then stack and frost the next, then the next, then the top. Add a crumb coating around the outside of the cake, and chill if the icing is not staying in place. Frost a second layer over the entire cake. Optionally press shredded coconut, crushed toffee, chopped nuts or sprinkles into the sides for fun!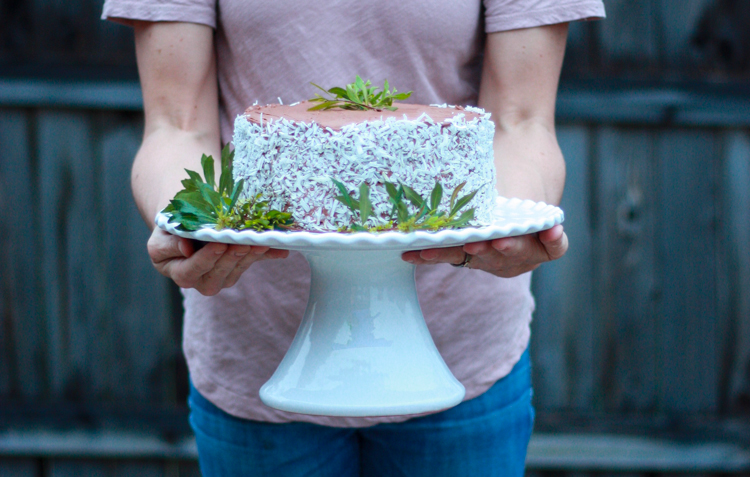 Enjoy.