Copper is on the rise, and these darling copper Moscow mule mugs are a perfect way to bring a little bit into your life! They are traditionally used for Moscow Mule cocktails, whose 1940's inventors used the mugs as a marketing idea and took photos with bartenders and their cool, copper mugs to advertise the new drink.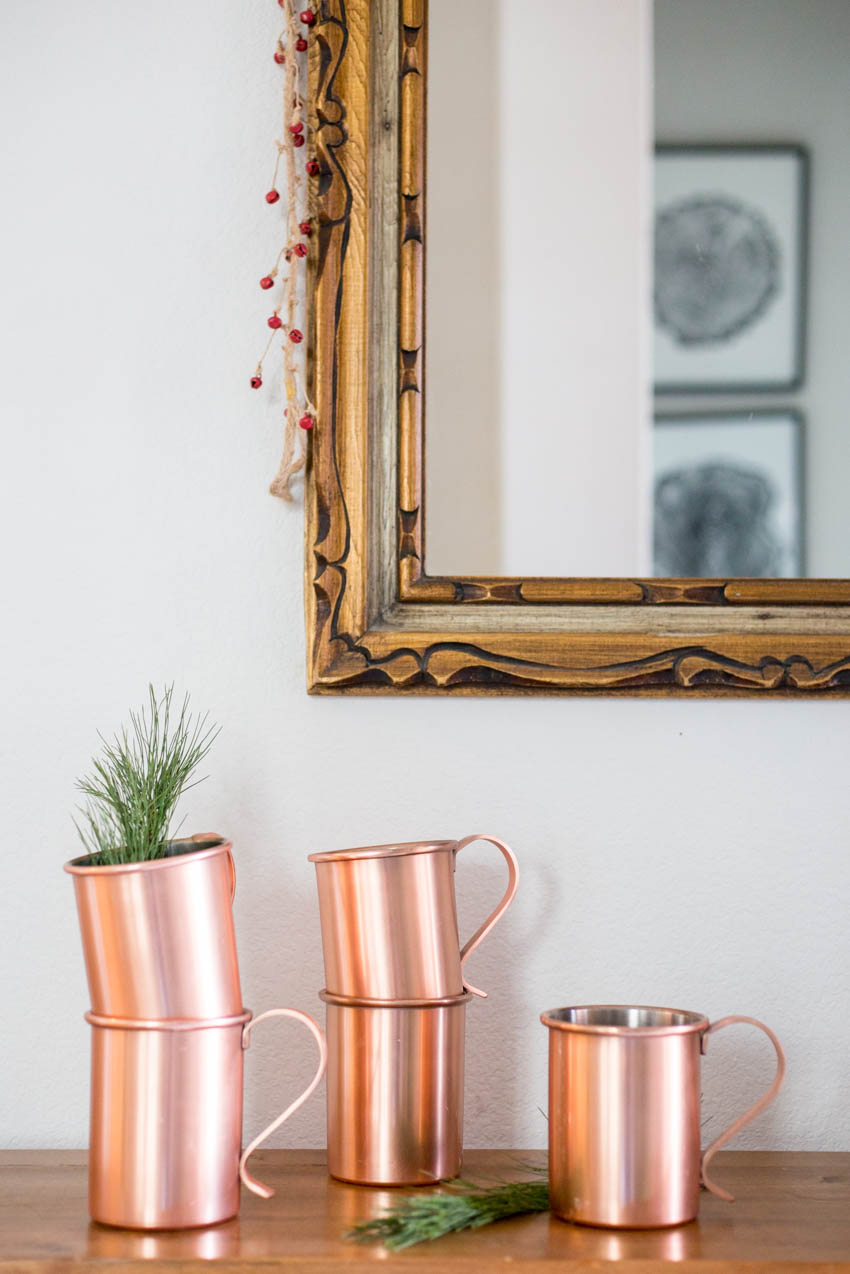 Even though I'm not a cocktail drinker, the copper Moscow mule mugs sure are cool, and can be used for so many other purposes!
An obvious one is a mocktail. I love a good mocktail and make up new ones all the time. Basically anything with a little sparkle, a little fruit or flavor syrup, and a pinch of fresh herbs does it for me.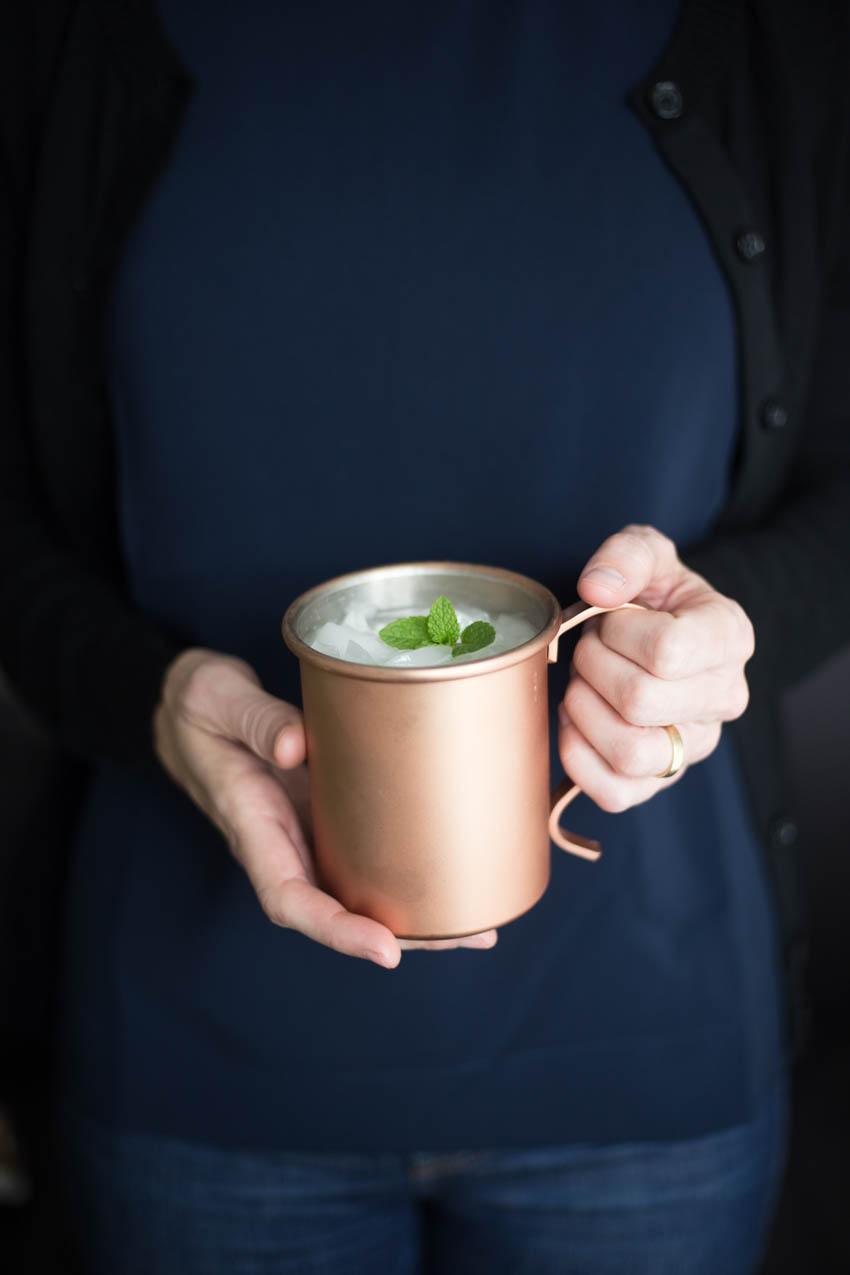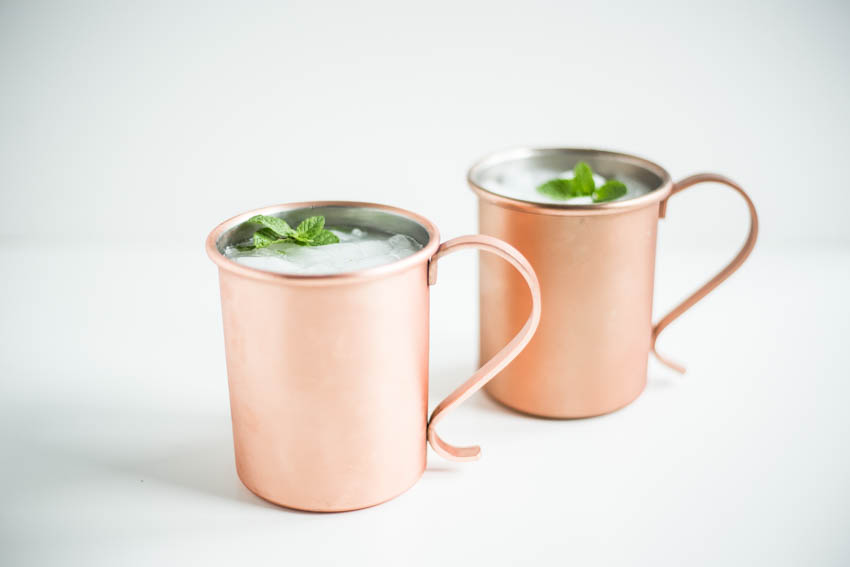 This little drink I invented is called the Sweetmint Mocktail and you can find the recipe over on the World Market Discover blog, where I also shared DIY's for these other two ideas, the mini cactus planter and a chocolate mug cake.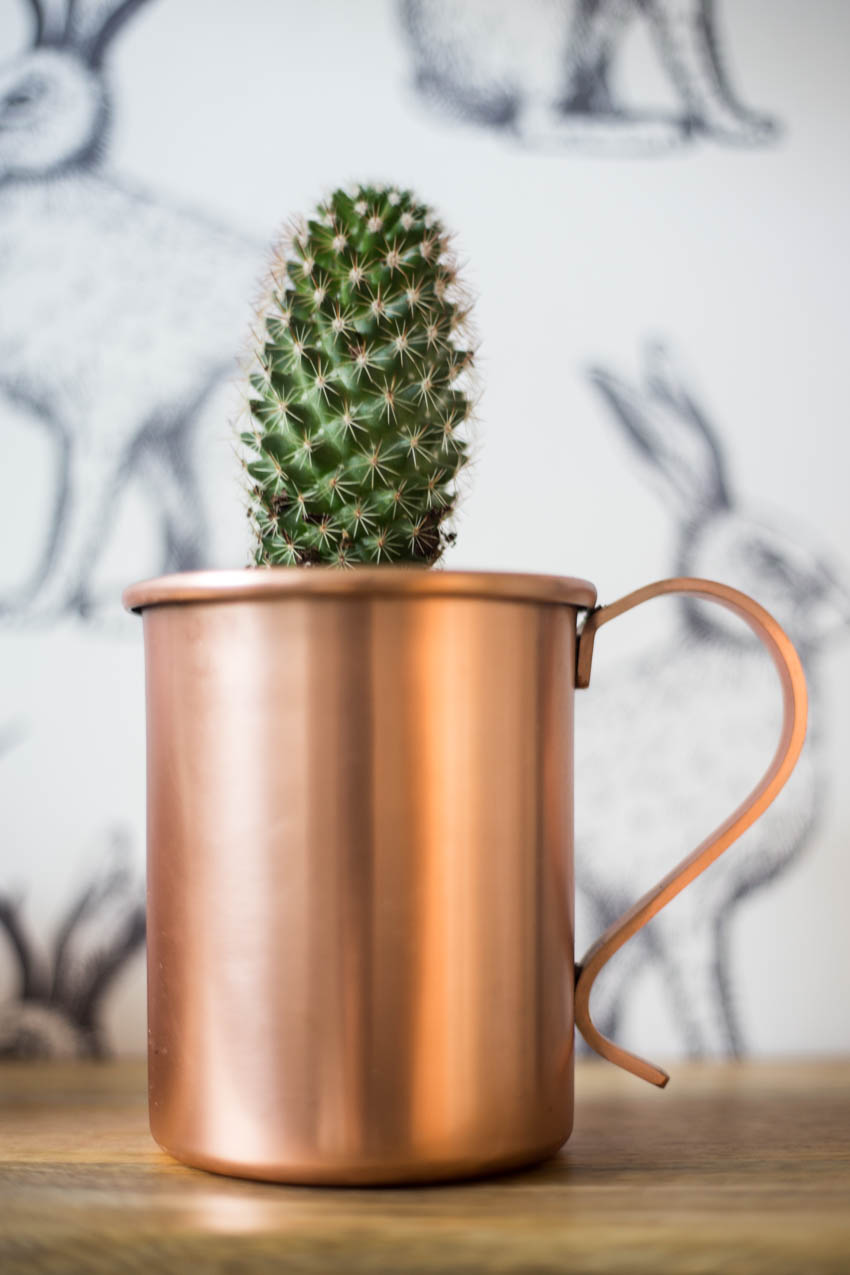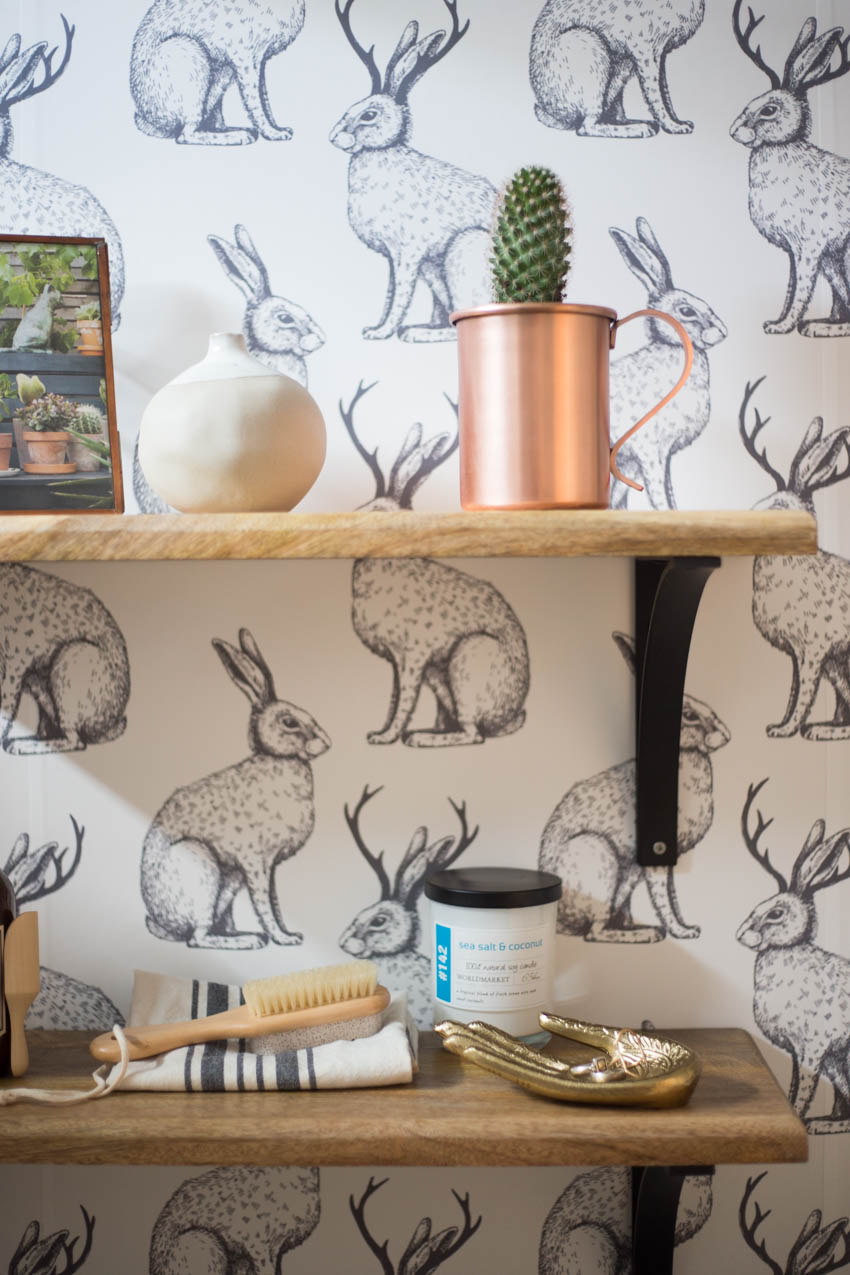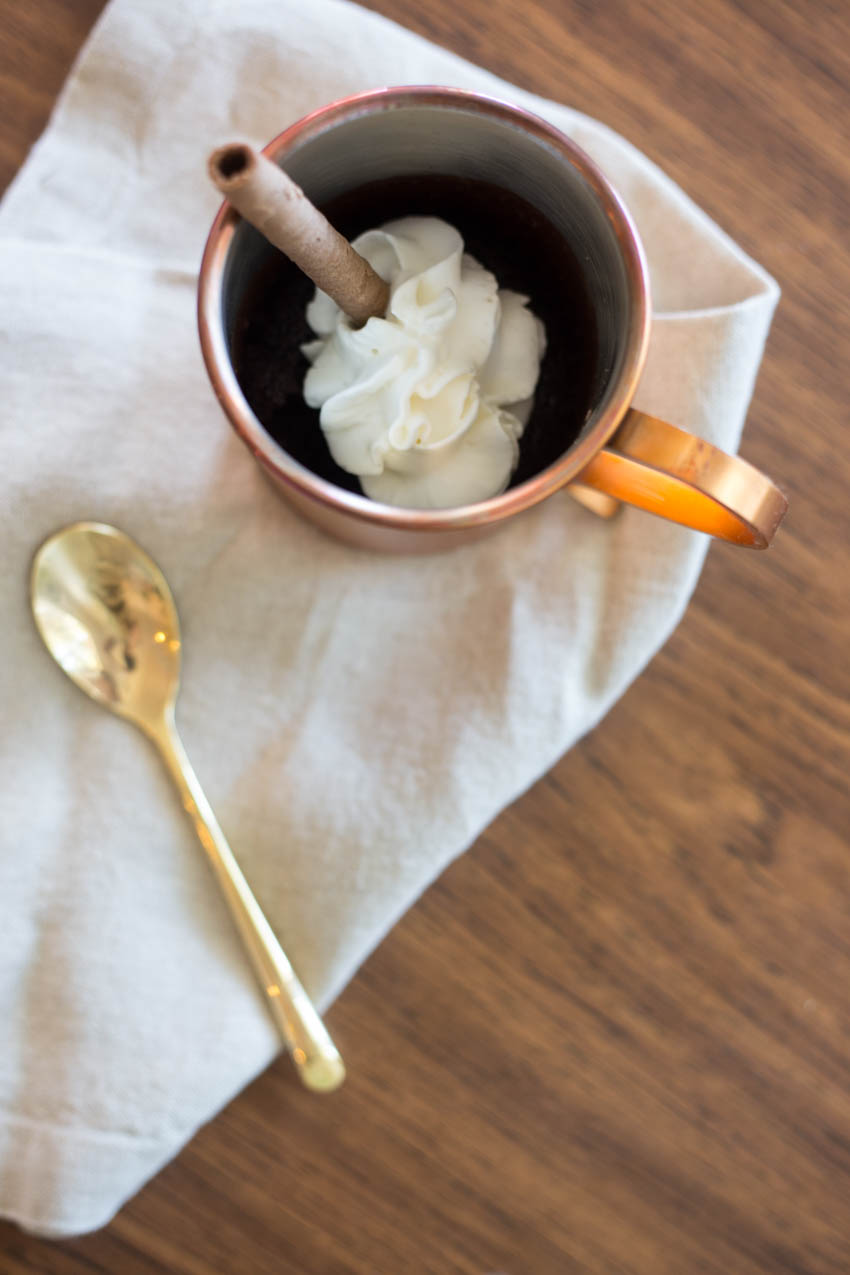 I was excited to try a chocolate mug cake and with this copper Moscow mule mug I could stick it right in the oven. It turned out amazing, like a lava cake, and I think I'll keep a few packages on hand in the pantry for last-minute dessert ideas. Yum.
Add a little hazelnut wafer and some cream…is that too much? Cake, cookie, and cream in one? Pretty much the perfect dessert if you ask me. And in a copper mug with a gold plated spoon? Jackpot.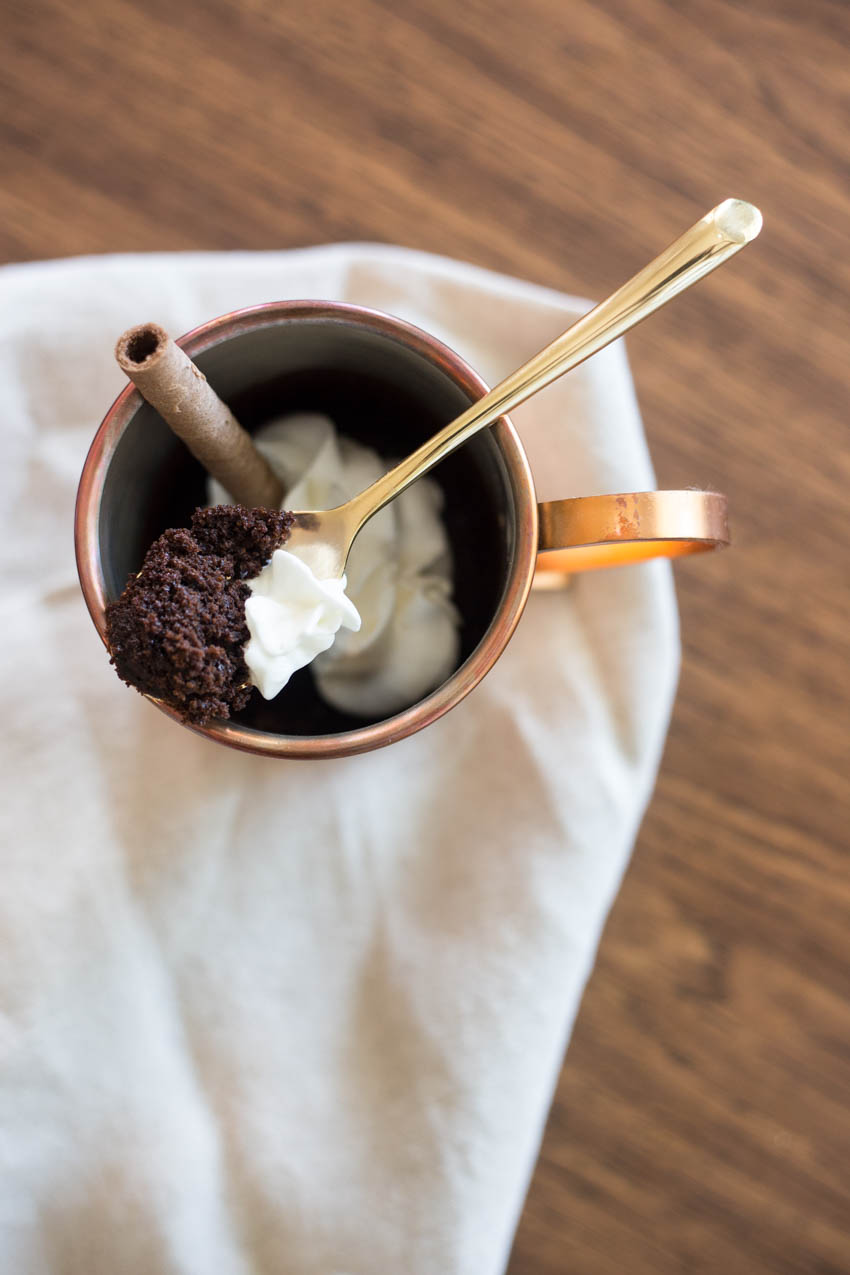 I'm excited to keep using these sweet copper Moscow mule mugs throughout the year. Check out the full post over on World Market Discover.