Last night we put up the Christmas tree, and started the holiday tunes, and just like that it feels like The Most Wonderful Time of the Year. As we dug through boxes to get the Christmas decor up, I stumbled across several great, simple DIY projects from years past, and I thought it would be fun to share them all in one post today, for easy reference. These simple DIY Christmas Decor projects are all easy, take few supplies, and come together quickly so they are fun to make early in the season (like now!) or even together with friends at a little holiday craft night.
Let me know which ones are your favorites!
There is something perfectly classic Christmas about a green wreath. These mini versions are inexpensive, and small enough to make for every window, or cabinet door in your house! Fresh greenery works great, and also brings that yummy Christmas smell.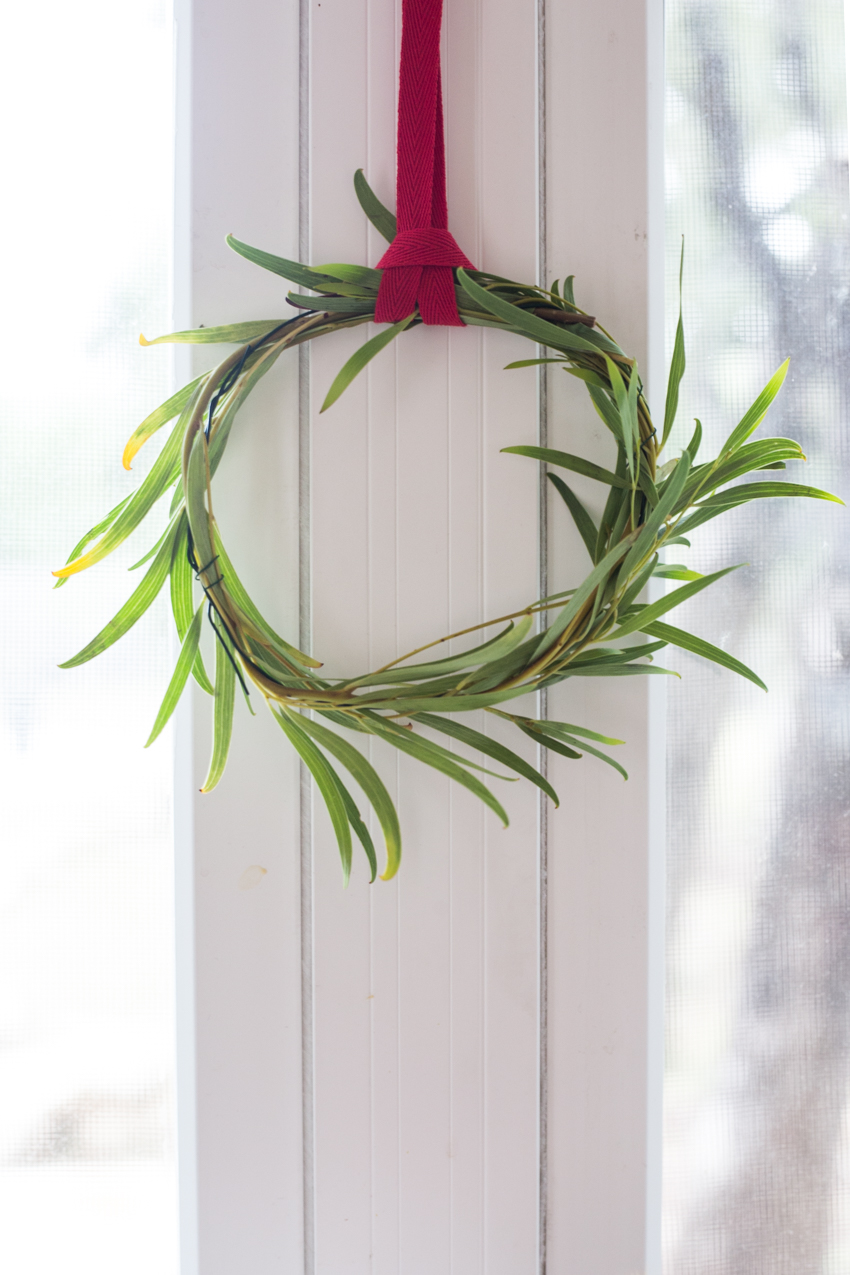 Last year I made this fun window lightbox for our patio room window and it immediately added some awesome Christmas cheer to the house. The project is fun and can be customized to any message you'd like to share this season!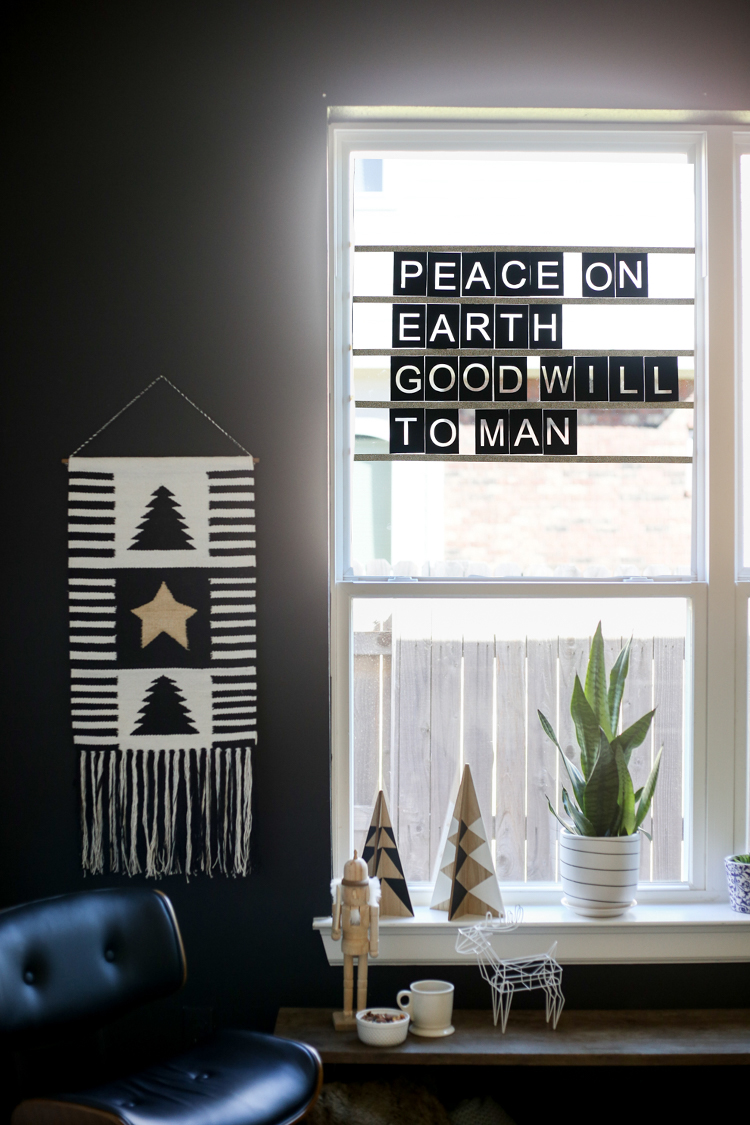 Rosemary is my number one herb, and a go-to not only for some of my favorite recipes but also for flower arrangements, gift toppers, and decor! These mini rosemary Christmas trees are so fun as table top decor, and also dry beautifully, so they can be enjoyed all season!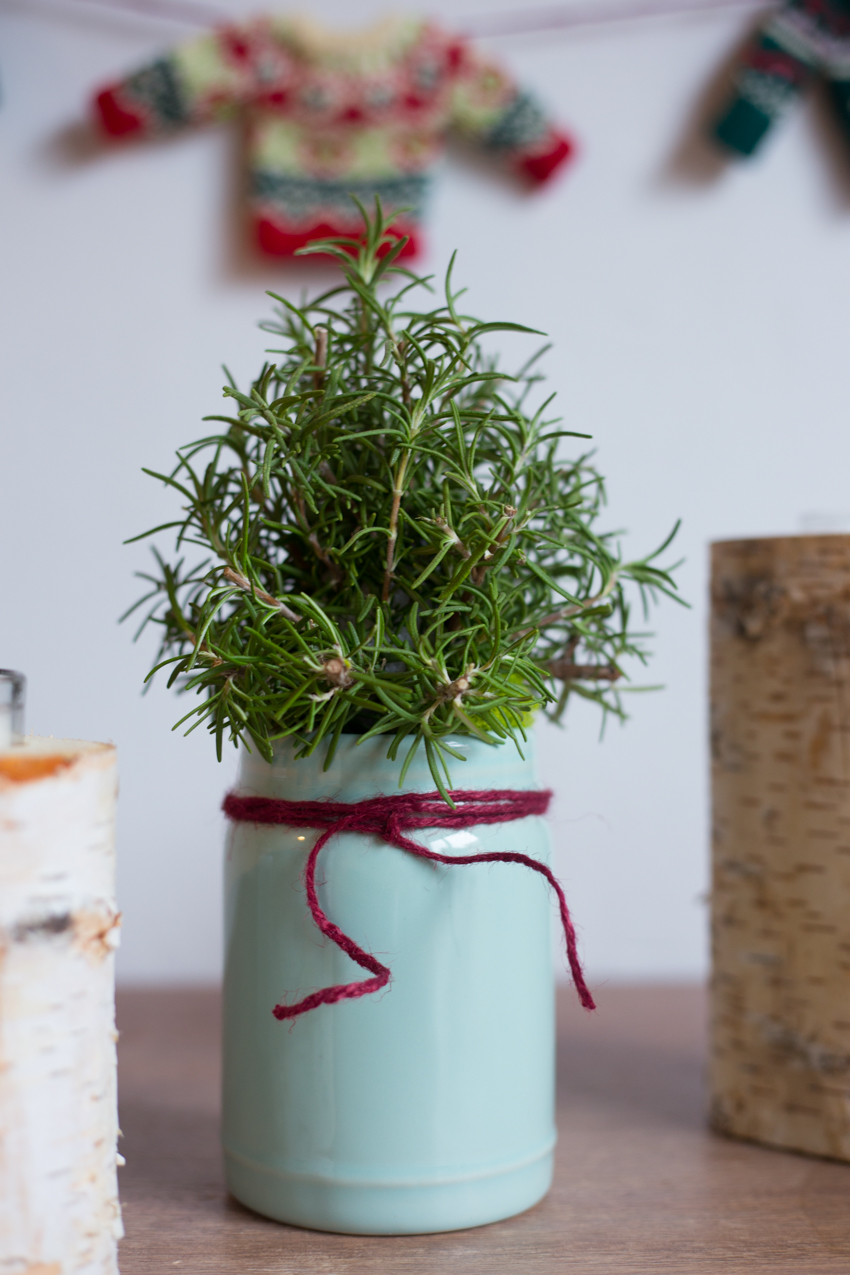 4. Mini Sweater Garland
This mini sweater garland is probably my favorite simple DIY Christmas decor ever. It is made up of some mini sweater ornaments, and can't help but make you smile! This early in the season it shouldn't be too hard to find those mini sweater ornaments, so get on it!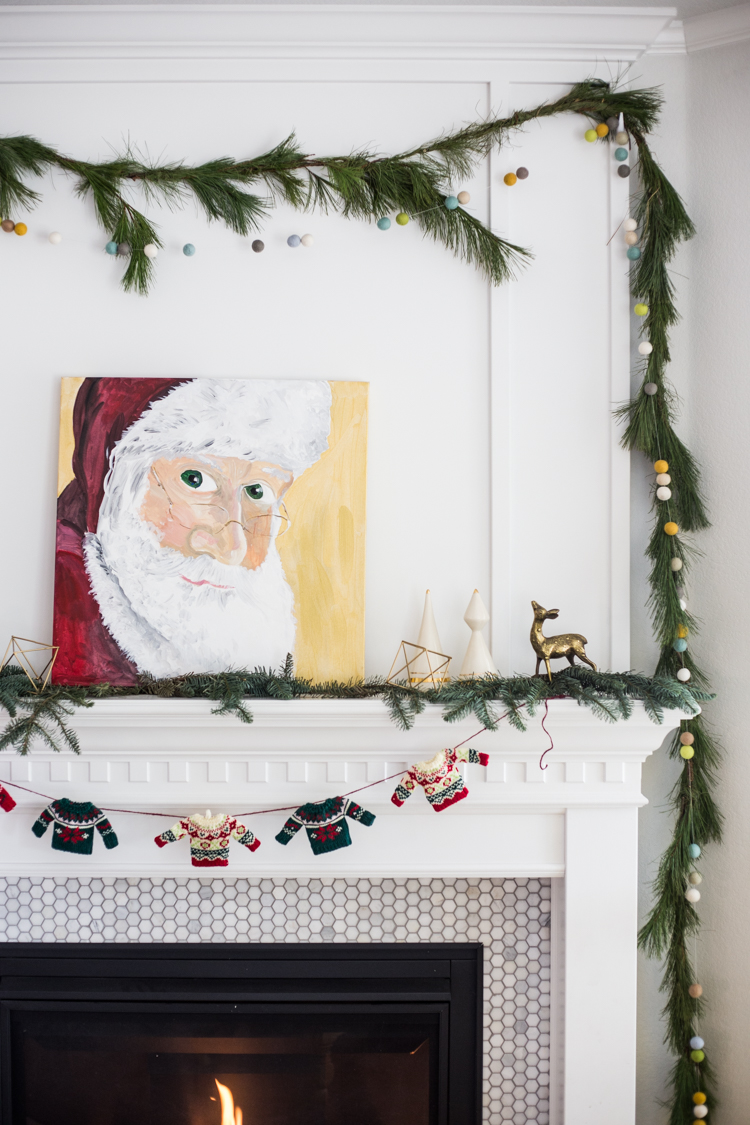 5. DIY Pet Ornament 
Once you have a fur (or shell, or feather) baby, the family changes forever. We love including our puppy in the holiday festivities, and making a custom pet ornament with a photo and some beginner sewing skills. These are super fun for gifts, too.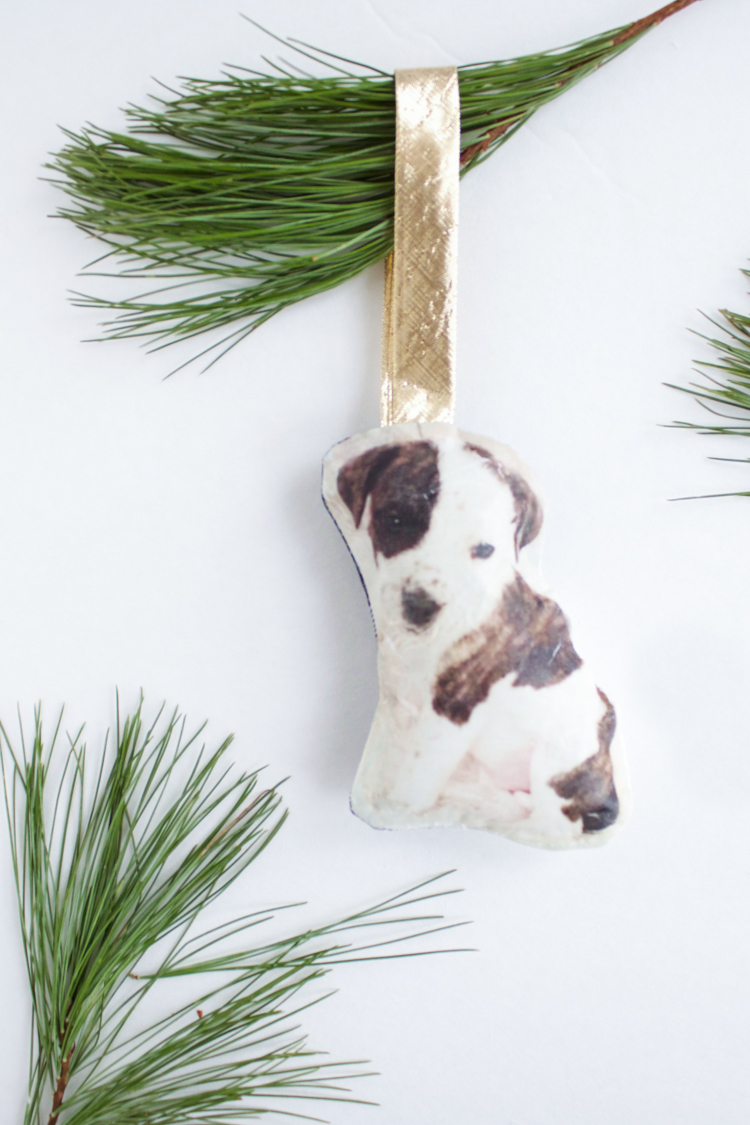 I started making these Christmas Card Rings back in 2010, when I couldn't bear to throw away all of the beautiful cards that we received from family and friends. It has been an amazing way to chronicle the growth and change of our family, as well as the others we know. I look forward to pulling them out each Christmas season to put in a basket and look through with the kids.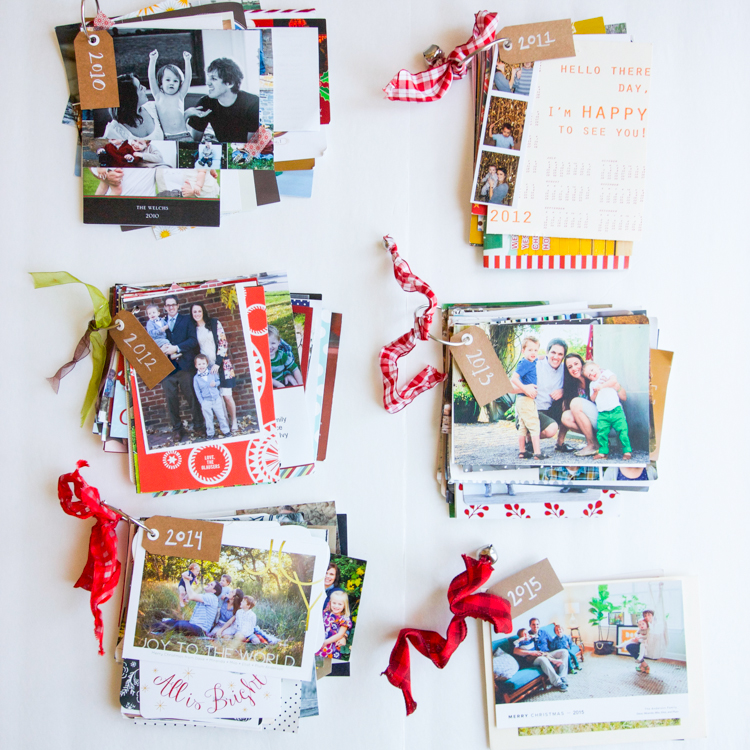 Don't you feel inspired and festive? This time of year is so fun to make special with DIY decor, new holiday traditions, and creating the magic that we hope to feel. I hope you enjoyed these projects and found one you love and will make, or at least found some inspiration for one of your own. Happy Holidays!
SaveSave
Five Days to Freedom: Tips for Choosing Less Stuff and More Adventure in your Daily Life
Five lessons with practical tips and exercises to help you feel more in control of your life!