I turn 35 today, which feels like the first semi-significant birthday since I turned 30. All of those in between years seem a little like fillers getting you ready for the big ones.  For some reason, the last couple weeks I have been reflecting a lot on the different experiences that I have had so far in my life. The crazy and mundane, the outlandish and the common.
I feel blessed to have lived a very rich life thus far, and I also feel like in some ways I am just starting to hit the sweet spot where I am allowing myself to both work hard and relax hard, recognizing the hustle is only valuable when it enriches rather than depletes me.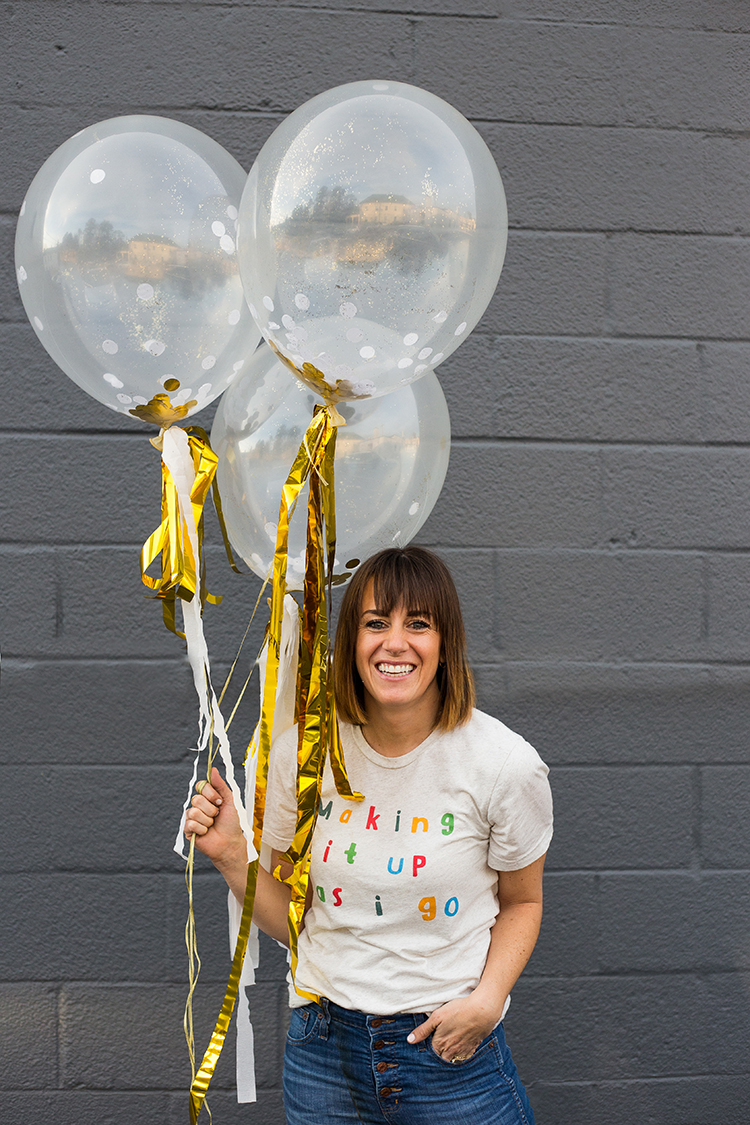 I thought a fun way to look back on my life, and share some things you might not know about me would be to take it year by year, sharing two or three sentence stories from each of my 35 turns around the sun.
Of course, the first few will be hearsay rather than memories, but once I hit about 5-6 I'll be pulling events or moments that I remember.
I'm not trying to be overly sentimental, or overly simple. So many more moments actually made up these years and this life.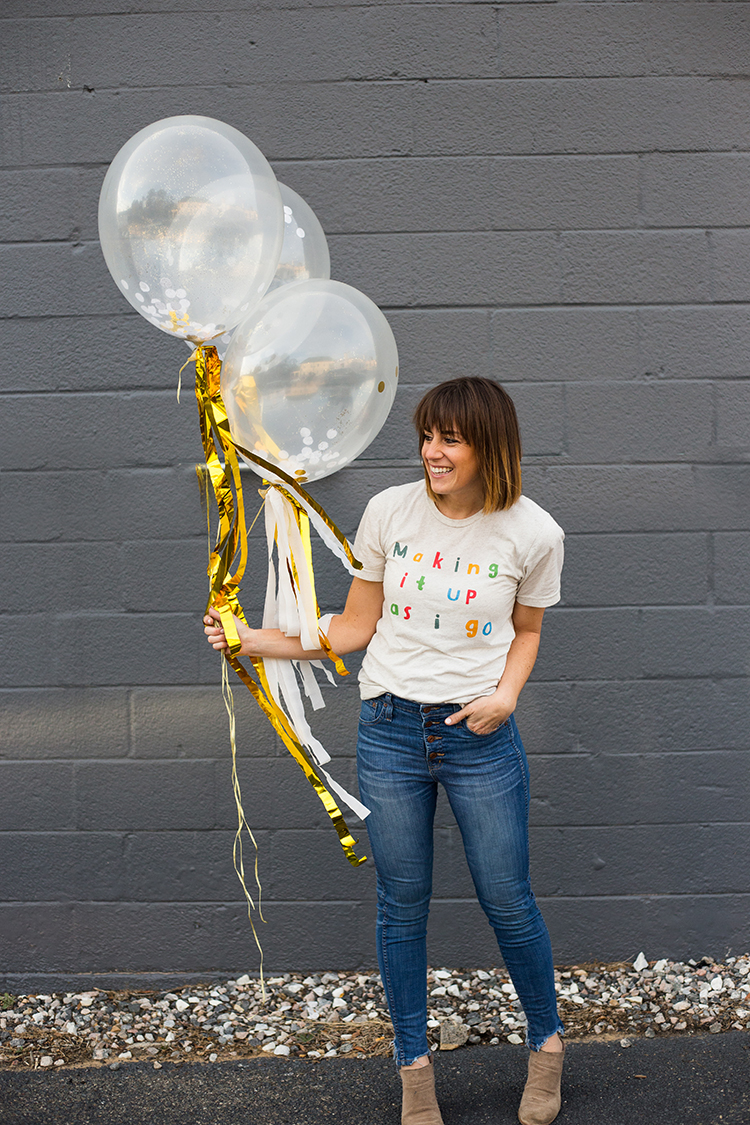 These are just the highlights:
1983, birth: I am born around 12pm. My parents name me "Miranda" after a great great grandmother (who was actually "Marinda", but my mom liked "Miranda" more…) and "Lea" after their good family friend.
1984, 1 year old: My little brother is born. I learn to walk and I make a million messes.
1985, 2 years old: I am precocious. I talk a lot and take charge of little brother like it's my job. I make a million messes.
1986, 3 years old: The most famous family story about me occurs wherein I take money from my mom's purse, and walk my little brother three blocks away (across a busy street) to buy candy at 7-11. By the time my mom wakes up, we are both safely at home eating our treats.
1987, 4 years old: In preschool singing time I am told I'm doing such a great job, I can "take a break for a while." Which I have since realized meant I was singing so loud the teacher needed me to stop so the other kids could hear themselves.
1988, 5 years old: My babysitter Bernice regularly serves us rice pudding with cinnamon and raisins as a snack, which still reminds me of childhood with such fond feelings.
1989, 6 years old: I give a report on hummingbirds to my first-grade class. It wan't an assignment, but my older siblings were doing reports so I wanted to do one, too.
1990, 7 years old: I have this system to wrap my sweatshirt into a seat so I can swing around the high bar on the playground in dizzying circles. I love school.
1991, 8 years old: I am baptized a member of The Church of Jesus Christ of Latter Day Saints by my dad. The water is warm and I feel all filled up with excitement, joy, and faith. I'm also the last person in the class to learn my times tables.
1992, 9 years old: My family visits Mexico and I try snorkeling (I saw a sea horse!) feed hibiscus flowers to the iguanas, and feel like I must be part-hispanic because I love the country, language, and culture so much.
1993, 10 years old: While inside at recess on a snow-day, I am playing checkers with a friend who is a boy. He mentions that my leg hairs are long. I begin shaving my legs.
1994, 11 years old: I have been playing the violin using Suzuki Method for several years, and instead of reading the notes I just memorize the songs. My summer is spent playing tennis at the Sports Mall and I love the smell of fresh tennis balls.
1995, 12 years old: I join Clayton Productions, a local performing group. My first solo is from "Cats" and dream of being on broadway one day.
1996, 13 years old: I go to one jr. high, and all of my elementary friends go to  another. I make a great impression wearing knee high soccer socks, Saucony tennis shoes, and my brother's cargo shorts to the first day of school. (Luckily, I still make new friends!)
1997, 14 years old: My dad takes me backpacking in Coyote Gulch and catamaran sailing on Deer Creek. I feel completely at home in the outdoors.
1998, 15 years old: I try-out for cheerleader and make it through to the voting stage, where I don't make the squad. I rededicate myself to singing instead, and serve as the President of the 9th Grade Choir. My youngest sister is born completing our family of eight.
1999, 16 years old: I fail my drivers test the first time by backing into a cone while parallel parking. The second time, I pass with flying colors then am set free with a stick-shift truck that I stall at every light for about a week before getting the hang of things.
2000, 17 years old: My days are filled with drill team practice, dance company rehearsals, tennis workouts, and Clayton production practices. I am (unsurprisingly) diagnosed with mono.
2001, 18 years old: As the Community of Caring president, I lead a group of 20 seniors on a humanitarian expedition to Mexico. We build water collection systems, salsa dance, and come home grateful for running water and electricity.
2002, 19 years old: I head to BYU for school, take too many intense science classes, and spend my free time rock climbing. During the summer I work as a wilderness counselor for a local drug rehab center and spend more than 80 nights out under the stars. I spend the fall semester in Costa Rica learning Spanish.
2003, 20 years old: My summer is spent as a river guide in Salmon, Idaho. I learn to row gear boats and maneuver paddle boats full of passengers through intense whitewater rapids. I am the most fit of my life.
2004, 21 years old: I move to Buenos Aires, Argentina as a missionary. My days are spent meeting humble, wonderful people and teaching about Jesus Christ. I learn to make killer empanadas.
2005, 22 years old: A few months after returning from my mission, I begin selling custom tee shirts to raise money for a humanitarian expedition to Peru. I listen to Josh Groban while sitting on top of Huayna Picchu by myself and feel overwhelmed with gratitude for my life.
2006, 23 years old: Dave and I go on our first date (Chinese food), fall in love (while riding bikes in Mexico), discuss marriage (while road tripping from New York to Utah), and get engaged on the peak of Mt. Timpanogos at sunrise. We get married on October 5th, in the Salt Lake City Temple. I feel happier than I ever have with him by my side.
2007, 24 years old: I faint twice during nursing school rotations . I decided to specialize in Diabetes Education and avoid the blood and bodily fluids of the hospital. Dave and I spend the summer living in Puerto Rico managing a tee shirt shop for Del Sol. He starts my blog.
2008, 25 years old: I graduate with a BS in Nursing from the University of Utah and find a job as a Diabetes Educator in  New Hampshire where we have moved for Dave to begin Law School.  We pick 20 gallons of fresh blueberries, spend weekends in Boston, and fall in love with New England.
2009, 26 years old: I become a mother. Milo is born after 16 hours of labor and my heart bursts apart in ways I never expected. I fall completely, entirely in love with a boy all over again: this time he's my son.
2010, 27 years old: We move to Alexandria, Virginia to continue law school and I learn to parallel park in downtown DC like a boss (take that, failed driver's test!) Baby Milo and I spend every Wednesday exploring the National Museums and trying new restaurants around town. I run my first half-marathon.
2011, 28 years old: After an emotional miscarriage, Baby Eliot joins the family and again my heart grows a few sizes. We build him a crib in the closet of our small, city apartment and paint stripes on the walls.
2012, 29 years old: I sew piles of custom clothing, costumes, and an entire handmade wardrobe in the sewing closet of our small apartment. I compete in two triathalons using a borrowed bicycle.
2013, 30 years old: I fly to Austin to see if we might like it there, and instantly fall in love with tee shirt weather in February and tacos on every corner. Dave gets a new job, we move to Texas, build a house. Plum Taylor is born 11 days late, two weeks before Christmas, and I feel overwhelmingly and wonderfully complete.
2014, 31 years old: I decide to take a break from my nursing career to stay home with the kids and work as a blogger. The kids and I take on a 4000 mile road trip, mostly on our own, and visit friends from Texas through New Mexico, Nevada, up to see my grandparents in Quincy, California, then down through Tahoe, San Francisco, and Sequoia National Park before cruising through Phoenix and El Paso on our way back home.
2015, 32 years old: Dave and I explore Marfa and Big Bend National Park, where we soak in a historic hot spring next to the Rio Grande and peer across the river to Mexico. Plum begins Spanish Immersion preschool and I love speaking Spanish with her every day.
2016, 33 years old: I hang jackalope wallpaper in the bathroom, hammocks in the patio room, finish decorating the master bedroom, and am thrilled when our home is featured on Glitter Guide. We eat at Torchy's weekly, ride our Madsen to the school every morning, and grow fresh figs on the back patio. We add a puppy to the mix and feel totally settled into life in Texas.
2017, 34 years old: I take on a year-long challenge to not buy stuff. We unexpectedly receive a job offer in Richmond that we can't refuse, so we pack up and head East. Dave and I celebrate our eleventh anniversary in Kauai where we swim beneath waterfalls and snorkel with sea turtles on the best vacation of our lives.
2018, 35 years old: I am conscious both of my imperfections and my strengths. I feel comfortable knowing how little I know, and I look forward to many, many more unexpected adventures in the years to come.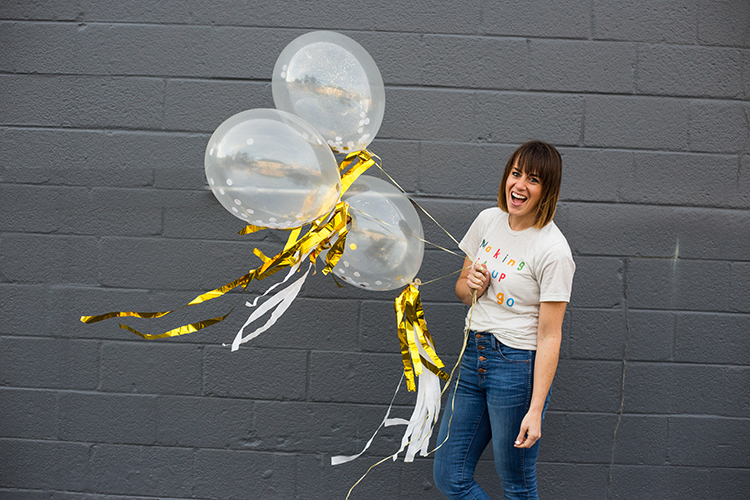 Five Days to Freedom: Tips for Choosing Less Stuff and More Adventure in your Daily Life
Five lessons with practical tips and exercises to help you feel more in control of your life!