Episode 112: Attention Economy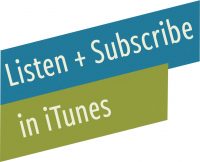 Introduction to Attention Economy
Today's episode is all about our technology use. I'm titling the episode "Attention Economy", because that is what it feels like to me. And I can't wait to dive in and tell you a little bit more about some ideas that I've had swirling around. Some things I've been reading and looking at and learning. And also some tips that I might offer in humility because I am very much working through this myself.
Episode Links
The Social Dilemma Documentary
Gabb Wireless Phone (use LIVEFREE10 for $10 off!)
SMART technology family guides
Peaks of the Week:
Before I jump into the episode, let's start with a couple of peaks of the week that relate directly to this idea.
The Social Dilemma Documentary
So my first pick of the week is the Netflix documentary that really sort of pushed me over the line into let's talk about this on the podcast, the Netflix documentary is called The Social Dilemma, and it's all about our relationship with technology.
It's really interesting. The show talks to a bunch of industry insiders, so people who formerly worked at Google, Twitter, Facebook, Instagram, Pinterest. Some of those big companies that just monopolize so much of our attention these days, right?
Ding, ding, ding! The magic word in today's episode is going to be "attention."
Our attention is the product.
And they talk through some of the initial plans and hopes for the technology that exists now as an integral part of our everyday lives, how maybe some of it has gotten a little bit more out of hand, that the uses now are different than when they began.
A lot of is about how what is for sale–because we use all of these apps and all of these technology platforms for free–so what is for sale is us: the community, the viewers, the readers. The platform is really monopolizing and capitalizing on our attention.
I thought that the documentary was very well done. I thought it was really interesting. So much of the first part of it is just explaining sort of the ins and outs of the economy of attention, how advertisers are able to pay for eyeballs and viewership.
And none of that is brand new because that's what advertisers have been paying for forever. When you think of the very first like newspaper ads, you would pay to have your ad put in a newspaper based on the amount of circulation that that newspaper had.
Same goes for radio, same goes for television. You know, there's a reason that Super Bowl ads are millions of dollars, where like a Thursday afternoon commercial is nowhere in that ballpark because the amount of people watching is far lower, right?
So there's this correlation between the amount of attention that you can offer at a particular moment or on a particular platform and the amount of money that it costs to pay there.
One of the key differences that this technology has brought into play is that there's a learning component, that it's all sort of this "SI", is that the right term? I'm obviously not a technology engineer. It's learning software.
So we talk a lot about the Instagram algorithm, or you probably have heard about that if you spend any amount of time on Instagram, or if you follow influencers who talk about, or maybe even complain about the algorithm, and how in order for you to see our posts, you need to engage with them.
That means you need to like and comment and save and share. And you know, really just like, be proactive about, about engaging with, and interacting with the posts that you enjoy. Because that way you're teaching your phone, you're teaching the Instagram algorithm–like this computer, this learning computer–you're teaching it what you want to see.
And it's also really interesting that so much of our technology is able to pay attention to us in ways that we don't even catalog ourselves.
Technology is LEARNING.
For example, our, you know, all of this database knows exactly how often we get on our phones, exactly how often we watch Netflix, what we Google search. All of those things are all recorded. And this like giant data minefield–it might boggle your mind, it does mine a little bit–but because of the way that computers process things, it's able to use all of that information to sort of customize an experience for us.
And the documentary does a really fantastic job of illustrating this in kind of a fun way where there's these people who are–you know, they're not real, they're meant to be like the insides of a learning computer–who are analyzing in real time what the person is doing and choosing to look at or not look at, and how to engage them further, how to get them to click, how to get them to read, go down the rabbit hole.
Like those are all things that are good for the companies that are providing ads, because the longer that you spend searching, looking, clicking, the more ads they're able to serve to you, if that makes sense.
So that part was interesting to see the way they illustrated it, but it was all things that I actually was very familiar with because my job as a blogger–from way back when I started earning money on my blog back in 2014–the rate that I was able to charge for a sponsorship was based on the amount of people who visited my blog every month.
And that sort of standard within the industry. The amount of people or eyeballs–attention–that's what you have to sell. That's what you have to offer up. So I've been familiar with that side of it.
The learning piece was a little bit–I had heard that, but I felt like the documentary did a really great job of explaining that in detail in a way that I hadn't quite grasped before.
Our kids are growing up IMMERSED in technology.
And the other piece that it really solidified for me and kind of drove home was how important it is for my kids to be able to be free to grow up in an environment that, although it is includes technology, it doesn't immerse them in technology.
I was reminded watching The Social Dilemma that my kids were born around the same time that all of these tools came into being. So I started blogging in 2006, the year that I got married. That means I spent my entire life life–like kid, college-age, high school, all the way up until I got married in my twenties. The internet really didn't play a role almost at all in my lifestyle.
And how different that is, contrasting that to the way that my kids are growing up, where they've been able to unlock my phone since they were toddlers. They've been able to search for their own shows on Netflix since, you know, the time that they could talk.
I don't think that there's inherent detriment in the technology for our kids. I do think that it's something that we need to pay attention to and be really conscious of. And the longer we can keep our kids from being fully immersed–I think that this is a great time to like jump in, learn some things, learn to swim and get back out and, you know, not live in the water.
And I think that without our consciousness, without our intention, that our kids could easily just fall off the edge of the pool and be immersed completely in this technology and have harder time than they need to, distinguishing between their own life, their own real life humanity. And especially being able to learn to listen to their own intuition and their own voice.
Because even as an adult, sometimes I have to like clear away the clutter of technology and the clutter of Instagram and messaging and advertisements to listen to my heart and to know what it is right for me, that doesn't include other people's voices and opinions.
How much harder would it be for my kids when they really never even learned how to do that because they spent from their childhood all the way through their lives immersed in other people's opinions and ideas about what their life should look like.
So I thought it was fantastic. That was a really long explanation, but it will serve us later because that's kind of a setup for more of what going to talk about. It also leads me right into my Peak of the Week #2, which is Gabb Wireless Phone.
Friends, I thought for sure that I wouldn't buy my kids a phone. I had made the decision that my kids would be 14 before they had a phone. And then we'd wait to see like maybe do a smartphone when they were 16 or 17. And this was my plan.
And then I saw Gabb Wireless and I also talked to some friends and my siblings whose younger kids had phones. And I realized that Gabb incorporated all of the things that I wanted my kids to have access to.
When I say kids, I actually mean just kid, because my oldest is 11. And we decided after discovering Gabb Wireless, we decided to get him a Gabb Wireless phone for his 11th birthday.
The cool thing about Gabb is that it looks like a smartphone and it has some of the fun functions of a phone like texting, calling, GPS–so I can find his phone, or I can find him with his phone when he's out on a bike ride in the neighborhood, I can figure out where he is. And he can take pictures. He can take video. And that is where it ends.
Gabb is like the perfect tech with training wheels.
And I feel like that's the perfect amount of wading into the shallow end of technology. He has the independence of having a phone. He can call me, he can text me, he can call his friends, he can text his friends.
However, he cannot access the internet or download apps. That's not available. He can not send pictures or videos via text message. He can take them and he can edit them.
There's some fun programs. Milo loves taking pictures and videos and doing that with his siblings. And it's really fun for him. It becomes a creative practice, but he can't share it beyond his own phone, which is nice for safety.
And he also doesn't have any social media on there because it doesn't have internet access and it doesn't have apps. So all of the things that I worry more about, that I feel like he needs to grow into a little bit more and we need to sort of baby step our way in, is great because that's not available yet.
He gets to feel the independence. He gets to feel some, you know, that we trust him and that we're sort of teaching him. It's like training wheels. With the ability for him to have a phone, to be in contact with people.
I feel like it has fostered a lot of connection and a lot of responsibility without so much of the constant need to be there. There's not a whole lot else for him to do. He can listen to the radio, there's a music app. He can use a calculator when he's working on things that he wants to use the calculator for.
And beyond that, it doesn't command his attention in the way that a smartphone would. And I just, I have loved it. So we bought it for him in May. And I have to tell you that I, at the time, I said, let me just have a few months to figure out what I think about this before I share more about it.
Six months in and highly recommend it.
And before I promoted and before I recommend it, and a full six months in, I can tell you that I highly highly recommend this as a starter phone.
For any of you who have kids who are younger–even 9, 10, 11, 12, whatever ages, even 13, 14, 15–that you want them to have the connection and the responsibility and independence of having a phone, being able to call, being able to text. And yet you worry or feel like they might be a little young to jump into the deep end of social media of apps, of surfing the internet all day long.
Gabb Wireless has been thought of and designed in a way that is really meaningful, really intentional. And I have just been thoroughly impressed.
And not only that, but the phone is super inexpensive. It's affordable. It's the price point that you want to spend on your, on your 11 year old.
The phone itself only costs $99. And then the unlimited talk and text package is only $20 a month. You can add the group texts and image texting for an added $5–so $25–if you want the group text and image texting.
And I actually opted out of that because I specifically do not want my 11 year old to be able to text pictures. And so we're on $20 a month. It's amazing. There's no contracts. You can start and stop it at whatever time you need.
And I actually have a $10 off code for you. So if you want to jump in and try one for one of your kids–just provide them this safety net of having all of the ability to learn and grow with their technology in a way that is appropriate for a younger kid–you can get one for $89 plus the $20 a month.
That code is livefree10. That gives you a $10 discount.
If you have any questions about it, please let me know. I would love to share our experience and my ideas about technology and kids with you. And I've just been super thrilled with it and can't recommend it enough.
So check out Gabb Wireless and use livefree10 for $10 off.
SMART Social Media Family Guide
And my last week of the week in the same vein, we're just going full throttle with it, is a quick family guide to social media use and technology use.
I did this with my family about a year ago, and we're doing it again right now. It's by Anna MacFarlane. If you are familiar on Instagram, she has a couple funny accounts. One of them is called Kids Are The Worst. There is Anna Is The Worst, and that is all about social media.
She's a social media marketer and expert, and she created this really awesome step-by-step family guide that basically feeds you what to say, what examples to use, what questions to ask your kid.
And basically it helps you set up positives and negatives of social media, some legal rules and guidelines, and also create your own family discussion and your own family guidelines, because there really isn't a one size fits all with this. It's just what you feel good about what your kids feel good about what you decide works for your family.
And this guide walks you through all of it. I will make sure to link it into the show notes. So you can grab that. It's the smart guide, social internet. What is it called? I don't know. The Smart Family Online Guide by Anna Macfarlane.
Okay. Friends. Those are my Peaks of the Week.
Defining Economy
Okay. I can't wait to talk a little bit more about attention economy.
I touched on it a lot within the first Peak of the Week and The Social Dilemma. I want to just for a second, have you think about the idea of an economy? If you're unfamiliar with the definition of economy, you can Google it. Like I did.
The first definition is the wealth and resources of a country or region, especially in terms of the production and consumption of goods and services. And number two is the careful management of available resources.
I love both of those definitions, the management of resources and the production and consumption of those resources, of goods and services. And that is so interesting and so important to understand that these are things that we get to choose: the production and consumption of our lives and also the management of our resources.
The resource that we're often taught to manage is our money, right?
So when we think about economy, generally, what most people consider is their money and having a budget and whether or not you actually have a budget and function from a financial budget.
That's something that is really widely understood, that you try to bring in more than you spend and that you… Oftentimes, I think we go into a situation where we're going to buy money or spend money. And we think is the value of the thing that I'm buying greater than, or at least as great as, the money that I'm spending.
Do I like the exchange here that I spend this much money and I get that particular item or meal or whatever it may be. A lot of us have differing opinions about that, right? So we our base threshold for what we will spend our money on varies from person to person–as it should, because we're all individuals.
The point is that we learn about that and we understand that pretty well.
The next resource that we learned to economize fairly well and fairly generally in our culture, in our society, is our time.
Most of us, from a young age, are taught about management of our time, whether that's in schoolwork, that we need to go a little faster on our homework if we want to have time to play with friends. Or we want to schedule things so that they don't all overlap so we don't get overwhelmed.
A lot of us think about our time and our schedule in some sort of a budgetary sense. I mean, I think it's really great to think of it from that perspective of do I want to spend this amount of time on that particular activity? Does that feel like a good value exchange to me?
And that is something I could talk about in a different podcast sometime.
So the next resource that I want to just briefly touch on is the idea of our energy. And this is something that I years ago–back in 2013, 2014–really discovered for myself. I have a whole series about it on my blog. There's a podcast about energy management. I write about it in my book More Than Enough.
The idea of managing my energy in addition to managing my time, that was something that was new for me. And energy is a renewable resource. It's something that we can not only consume, but we can also produce through our choices and through the actions that we have, what we spend our time and money on. Those things can build or deplete our energy.
And so that's something that I also consider to be a resource that we want to manage and economize.
Now, what about our attention?
This one is a little bit newer for me, and I've noticed that I have started talking about this when I'm listing my own resources in my head: time, money, energy. I've started to add "…and attention".
Because we can be spending time on something. For example, today I took Plum to her swimming lesson. And I sat in her swimming lesson for 30 minutes. And then I took her home.
So with my time was spent in the swimming lesson, sitting in the lobby with my mask on, watching her, six feet away from all the other parents. They've made it safe for COVID.
My attention, though, wasn't 100% on watching her swim. Part of the time. I kind of went in and out of it. My attention was all, almost all, focused on a phone conversation that I was having with my sister.
Meanwhile, my daughter was swimming. So my time was spent in one way, my attention was spent in a different way. And it wasn't necessarily the same thing.
I think a lot of us can consider periods of our life when we're doing one thing. But we're thinking about a different thing. Our actual attention is somewhere else.
This attention, how we spend our attention, is really an interesting idea.
What are you actually paying attention to? What are you spending your attention on?
The Social dilemma talks about our attention as being something that's being widely bought and sold because of technology. And it's made me consider my attention from the standpoint of an economist.
I have this particular amount of attention and it aligns fairly well with my time. Although it doesn't necessarily mean that my time and attention are spent on the same things.
I want to consider how I'm spending my attention.
I can look at my schedule and get a general outline of the way that I've planned to spend my time. And I like to consider how I'm using my energy within that interplay of my scheduling.
But what about my attention? When I'm at the park with my kids, am I paying attention to them? Am I paying attention to myself? Am I on the phone? Am I engaging? Am I present?
Where is my attention at different points in my day? Do I like the way that I'm using my attention? Do I like the way I'm spending it?
And I've realized that this has such an inter-connectedness with technology in my life.
I very often am spending my attention on social media, on things online, that if I stand back and look at them from an economist perspective, ask myself the question: Do I like the return on my investment of attention in that area? The answer is no.
Do I feel like the 30 minutes that I spend mindlessly browsing on the internet and following link after link after link sort of chasing the computer down the rabbit hole, what do I emerge with? Do I come out the other end with some sort of value, with some sort of understanding, with some sort of benefit?
And sometimes the answer is yes. And you sometimes I do learn something or I'm growing. But most often I sort of wake up, shake myself awake and think "Oh, there's probably other things I should be doing." And that causes me to put my phone down or close my computer.
Our attention has been so hijacked, really clearly and intentionally hijacked, by our technology. What the social dilemma did was teach me that on the other side of our tech is a very clear goal, which is to attract our attention and then maintain it for as long as possible. To make it as inviting to spend the bulk of our attention inside our devices, inside our technology.
And the first step of awakening from that is to become aware.
So I want to share three tips or ideas that I am using as I recognize that I am spending a lot more attention in ways that don't add back equal or greater amounts of value to my life than I would like.
I am investing my attention in things that are not returning the benefit that I hope for. It's a bad trade. It's a bad deal. If that makes sense. From an economic standpoint, my attention is better served doing other things in my real life, then spending as much of it as I do right now in my technology.
And some of you may agree, some of you may feel like, yeah, I think I spend more time on my phone that I'd like to, I think I spend more time watching Netflix, or going down a rabbit hole on my computer, or engaging with technology in one way or another, than I would like to.
And it's–here's the thing–it's doing its job well if you feel like that. Because the design of technology is to capture and maintain our attention. And I want to shake myself free of that connection and that, that sort of codependency and put myself back into the driver's seat where I am choosing. I'm choosing to spend my time and attention in that way. And I also can choose not to.
So I'm going to share just three quick tips of things that I am using, thinking about, and working on, when it comes to my own personal attention economy right now.
1. CREATE AWARENESS
The first one is awareness. And I think this is the first step to almost anything: taking a minute to set up a system to actually bring to the forefront of your mind, to your awareness, so you recognize and realize where you are spending that attention, where you are spending that time online.
One of my favorite ways to do that when with my phone itself is to pay attention to my screen time using the tool–I have an iPhone, so it's built right into my iPhone–the screen time app.
I'm assuming most phones, whether iPhone or Android or any type, have some sort of a place where you can look and see, pay attention to how you are spending your time.
Now, it's interesting, on my phone, I just added this new widget on the front page. So now when I look at my front page of my phone, it has right at the top, this sort of big widget that tells me what my screen time is for the day.
And not only that it breaks it down into the different apps that I'm spending time on. I realize that some of the ways that I spend my attention on my phone are things that I totally think are a great idea.
For example, my phone records screen time when I'm on a run, listening to a podcast. So I'll have the Overcast app out and I'll be listening to a podcast with my phone in my zipper pocket while I'm on a 45 minute run.
When I look at my screen time app, I recognize that that 45 minutes was very well spent. I love learning from podcasts. I love listening to them and I mostly listen to them when I'm doing active things that I like engaging in. So I don't just look at my total screen time of, you know, the four hours I spent on my screen today and think, gosh, I really should do a much better job.
I can look at that individually and say, well, I watched a 45 minute next Netflix show. Well, actually today I watched a 45 minute Netflix show while I was on my rowing machine this morning, I did that in place of my normal run.
And I spent 36 minutes listening to a podcast when it was quiet time and I was working on some yard work.
And so of the four hours I've spent on my phone today, I can see then an hour of it was spent on Instagram, 45 minutes on Netflix, 36 minutes on Overcast, and 27 minutes on Safari, which was just general Google searching. And I'd have to go back to even remember. I think I was looking into turf because I'd like to install some, some artificial turf in our backyard and in place of the grass.
So it's really helpful to have this awareness, rather than just hopping on and hopping off my phone all day long, and not really knowing how much time I spent on what app or what I was doing. Like where did all that go?
It's really nice to have a place that I can bring some awareness to it. So that's the first thing I would recommend.
Until you know what you're spending your attention on when it comes to technology, it will be hard to decide whether or not you want to change it. Maybe you spend a week or a couple of weeks tracking your screen time and you think, Hey, I do a pretty good job with this. I like the way that I'm spending my time online.
And maybe you bring some awareness to it and think, you know, I really don't need to spend an hour a day on Instagram or three hours a day watching Netflix. I really could use that attention in a more meaningful way.
And that just becomes a personal choice that you have to make when the information is available through bringing some awareness to it.
2. UNDERSTAND WHAT YOU WANT
The second tip I'm going to offer with your attention economy is to create some goals or understand what your own desires are surrounding, the way that you spend your attention.
What do you want to pay attention to in your life? Even just answering that question, what do you want to pay attention to?
I like to break it down into different segments of the day, even. What do I want to pay attention to first thing in the morning? What do I want my first introduction into the day to be.
For most of us our automatic first introduction to the day is to grab our phone and either check email, or scroll through our text messages, or look on Instagram or Facebook.
I personally don't want the first thing that I wake up to everyday to be diving back into the technology of my phone. So bringing some awareness to it and then deciding what do I want my introduction to the day to be?
I realized that I want to wake up and exercise and meditate. Those are two things that I want to do before I really do anything else.
I tracked it the other day, when I wake up and automatically get on my phone, I can easily spend 30 minutes on my phone in a flash that I'm still sitting in my bed, on my apps or reading a story on the news or whatever. I can easily spend 30 minutes on my phone at seven o'clock in the morning.
I only really need to exercise 30 to 60 minutes a day to feel really rejuvenated and really energized and really happy. And that same 30 minutes…
So if I had to choose one or the other, I every time will choose to spend that attention, that time, that energy, first thing in the morning, out exercising–or in exercising, I guess if it's a rainy day like today, and I sit on the rowing machine.
That is something that I have to know my desire in order to choose.
3. SET UP SYSTEMS OF ACCOUNTABILITY
And then I have to set some, this is number three, set up some systems for my own success. Some accountability. What will cause me to follow through with the things that I want to do rather than what is automatically my system or my habit programmed right now.
There's probably a lot of simple things. There's some that I've heard of that I don't do right now, like plugging my phone in somewhere else, having a typical alarm clock and plugging my phone in in the bathroom or in the hallway or downstairs. I don't do that right now.
I have just been using my willpower to choose to leave my phone…I don't leave it off all the way because I turn on a podcast when I go on a run or turn on a show while I'm doing the wrong machine. But I leave it to sort of sheer willpower and that's probably not the best way to do it.
There probably is a better system to use.
Just being aware though, knowing that my phone lives in my purse while I'm driving or that my phone stays in my bedroom during homeschool.
Now this is one area that has been really interesting for me. Normally in a different year, in a former life, we would wake up, get ready for school. I didn't ever get on my phone until my kids went to school.
They would go to school and then I would go on my run, exercise. And then after that was all done, I would go home and have a few minutes to download and hop online. You spend a half hour kind of browsing and just sort of decompressing and whatever.
That has all changed because my kids don't go to school and I'm home with them all day every day. And what has been so nice for me is to allow myself the same freedom of leaving my phone and technology away until my morning routine has ended, which involves like going on my run and getting up and having breakfast and hanging out with my kids.
And then from nine to noon, I'm theirs. And I haven't felt this way. I haven't had that sort of solid attention on my kids completely altogether every single day for a long time, since before they went to preschool.
And I mean, it really has been an interesting thing and I'm really enjoying it. I love doing homeschool. It's been really fun for us. I know that it's been a huge struggle for a lot of families. For whatever reason it has felt really, really fun and engaging for us and being able to commit my attention to my kids…I mean, some days are hard for sure.
And the kids have harder times than I do. And I am learning to just know that it's totally okay. They can have a bad day at school. That's no big deal.
Because there's something that demands my attention, and also that I desire to give my attention to fully, it is so much easier to not be distracted by my phone because I have committed and decided, and actually desire to be fully engaged during our homeschool hours and be involved and pay attention.
Not only because I'm teaching, but also because with a lot of this stuff I'm learning. I mean, you should've seen Milo and I, the other day, learning long division…decimal…like dividing long, large decimaled numbers together.
This is something that we were looking in the book, and then we looked on YouTube, and then we called Dave. And I mean, we were like in it, learning, I'm learning sixth grade math, friends. My attention had to be there and it felt so good to have it be somewhere…I mean, here's an example of investing my attention in something that had huge returns.
Spend your attention on something that loves you back.
The emotional benefit of creating this connection with my kids, the academic benefit of learning things and remembering things, the physical benefit that I get every time that I decide to get out of bed and move my body instead of staying in bed and moving my scrolling thumb.
When I think about my technology use as an attention economy, all of the sudden I feel a little bit more empowered to make better choices for myself.
To recognize what am I doing now? That's number one, awareness.
Number two, what are my goals and desires? So many of us probably have things that we think I want to do that, but I don't know when I'm going to have the time. Or I don't know how to make it happen.
If we just bring some awareness to how we're spending our attention right now, it's probably true that some of it we could take away from things that are not giving us a great return on our attention, and divert that attention into things that will add value to our lives, that will benefit us.
We just have to pay attention enough and decide what it is that we actually want.
And then number three is setting up systems and accountability for ourselves. Not so that we can be down on ourselves when we don't follow our own rules, for example, but so that we can set ourselves up to spend our attention doing things that we love, and that love us back.
What do you spend your attention on that just loves you right back, that gives back to you in equal or greater measure? I'm almost certain that it isn't the time that you spend scrolling on your phone, or the deep dive, the rabbit hole that you do and figuring out what that influencer did or where she went or what she is painting on her walls, or any of those things.
What can you use your attention on that will circle back around and love you back and add value and benefit and depth and connection and beauty back into your life.
Of course, I'm not saying that there isn't a place to spend some of our attention on technology, in social media, on the worldwide web. These are incredible tools that we've been given to share our ideas, to connect with people virtually in ways that we couldn't have even imagined 20 years ago.
They are tools that we can use, or that can use us. And I am fairly certain because of the genius with which they were designed, that if we do not use them, they will use us.
They will use us up, they will suck our attention and suck our time. And in turn, suck our energy and suck our money. And all of our resources will be sent down this river and we'll be left wondering:
What happened to the life that we wanted to build?
What happened than to the experiences that we wanted to have?
What happened to the idea of being so bored that we started to notice the shapes in the clouds?
Or notice that interesting color of dress on the magazine cover as we're standing in line at the grocery store?
Or notice how someone's face gives away that they're not feeling so well and they haven't said anything? But because we're paying attention, we notice that there there's something wrong, and we might be able to help and offer some love.
Paying attention to the things that matter to us will always yield huge returns.
I wish I had a magic, like really awesome magic solution if you feel as tied to, maybe influenced by, maybe addicted to technology, as I do often. I don't.
What I can offer is working through this idea the same way that I am. Bringing some awareness to it, understanding my goals and my desires and the way that I want to be spending my attention so that I can create some systems and move forward. Doing that and reaping all of the benefits of it.
And not only for myself also for my family, for my children, showing them what it looks like to use technology as a tool to leverage my attention in ways that add value and benefit back into my life.
Conclusion
Friends, I hope that today's episode has brought some awareness and some inspiration, and maybe just a new way to think about the way that you use your technology, the way you spend your attention in your everyday life.
My goal is always to just help you realize how much choice you have over all of the things that happen in your life and how you spend your time, your energy, your money, and your attention.
Thank you so much for being here for listening. If you don't already receive all of the episodes because you're subscribed, make sure that you hit that button so that Live Free Creative is delivered right into your podcast app every single week.
I release a new show every Thursday, and I'm so happy that you're here listening and spending a little bit of your attention with me today.
If you're a new listener and you don't know. Guess what? I wrote a book last year, all about the year that our family spent managing our resources and not buying anything that was not a consumable good.
I talk about decluttering, about patients, about perfectionism, about energy management, time management, and really learning to live a little bit more of an intentional lifestyle.
You can find it on Amazon. I narrate it on Audible. And I would love if you haven't yet listened or read More Than Enough that you grab a copy today. I hope you enjoy it.
And I'll chat with you again next week. Bye bye.