Episode 129: A New Type of Fitness Routine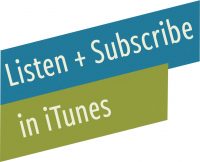 Episode Quick Links:
Introduction
Welcome back to the show! I'm your host Miranda Anderson and you're listening to Episode 129 of the Live Free Creative Podcast. Today's episode is all about creating a purposeful fitness routine. I'm super excited to dive into the content for this episode. And before I do, I have a couple really fun announcements to share with you.
Upcoming In-Person Retreats
You know how it feels like forever since we got to hang out in person while? I am so looking forward to a couple events I have coming up in 2021, where we're going to do just that. I've mentioned before on the show that I am hosting two creative camp work retreats this upcoming year. In April in Southern Utah, and in October in Vermont.
I'm gathering together with a small group of women (with COVID precautions) in order to spend a few days together, diving into those big projects that you really want to work on, that your heart is in, but you can't seem to find time for during your regular day.
If you're a business owner, this might look like working on an upcoming product release or a marketing plan, or maybe just getting some of your backend files or taxes in order. If you are a creative entrepreneur, maybe it's a manuscript or an online course that you're working on something new that you want to get out into the world or something that you've been working on and can't quite seem to finish up.
I provide a private breathtaking venue, a private chef onsite cooking for all of your meals. Yoga and meditation every day, a chance to have some peer review from some industry insiders, incredible connection with some other creative like-minded women and beyond all of that, the space and time that you need to dive in and work on your most important projects.
These are small group retreats, so the availability is limited. There are already seats filling up for the upcoming event in Southern Utah, April 14th through 18th. And if it sounds like something that just pulls at you a little bit, that you would love to come and join us, bring a project and dive in deep, I would love to invite you to check out livefreecreative.co/camp, and learn more about Live Free Creative Camp for creative entrepreneurs.
Grown-Up Summer Camp
Beyond camp, which is so fun. Creative camp is incredible. And when I launched it a couple years ago, I had dozens of women tell me, "That sounds so fun, but I'm not a creative entrepreneur. I don't really have a big project to work on. You know, I could, put together some photo books for my family, but that doesn't seem like the type of thing that I need to invest in a whole weekend away to do."
And so I came up with the idea to host not only my creative work retreats, specifically designed for women entrepreneurs, but also a really fun grown-up summer camp for women to come gather together, make some new friends, enjoy some time outside, enjoy an incredible opportunity to learn a couple new craft skills to sit in on book groups and some intentional living discussions to have incredible food. (Of course, because I'm all about the food at these types of events…) and simply to make space. To reconnect to yourself and to others after such a crazy year.
And I'm thrilled! You're the first to hear that Grown-Up Summer Camp in Southern Idaho, 2021 is a go July 28th through 31st, 2021!!
You can come gather with me and a group of other incredible women on the banks of the Bear River in Southern Idaho next to the steamy Maple Grove Hot Springs and spend a few days crafting, creating, kayaking, laying in a hammock and reading a book if that's what you need to do, and reconnecting.
Glamping or Camping
I'm really excited about Grown-Up Summer Camp, because I have availability for glamping, where you can come stay in a yurt or a small cabin. There's also availability to come and camp! To bring your own tent, your own RV, set up shop and join in the fun on your own terms.
There are going to be book club discussions led by Janssen Bradshaw of Everyday Reading. There's going to be a creative rituals class held by incredible artist and one of my good friends, Miriam Tribe. We're going to gather for daily meditation and yoga, I'm going to teach my favorite natural Indigo dying and Shibori workshop.
We'll gather around the table for gorgeous, incredible meals that you do not have to cook or clean up yourself. You can leave your cares and your kids behind for a couple of days and enjoy the sunshine and the great outdoors with me at Grown-Up Summer Camp. Check the link in the show notes for all of the information, or you can go directly to livefreecreative.co/summer-camp. I can not wait to see and meet some of you there!
I just have to say after 12 months of waiting and hoping and planning and dreaming and canceling and planning again and canceling again, it feels really good to move forward confidently knowing that I can host these events with COVID Precautions in place because they're small, they're outdoor-oriented, and hopefully by July, the world looks a lot different than it does right now. It makes me giddy to think about the possibilities and all of the light ahead.
Okay. Those are my fun announcements. I'm so excited. April, July, and October are going to be months of gathering and connection for me this year, and I cannot wait.
Now, if you don't mind, I want to share a really quick segment called odd jobs.
Odd Jobs Segment: River Guide in Idaho
If you're a longtime listener of the show, you've probably heard me share at least one other time about a summer, after high school, before college, that I spent the summer working as a river guide for Action Whitewater Adventures on the Salmon River of Idaho. Can you see why I'm thinking about this rivers in Idaho with the Summer Camp coming up?
Well, this December, when I was in my parents' garage, rooting around for some sort of Christmas decoration that my mom had asked me to look for. I stumbled upon my old river dry box.
If you're familiar with rafting, dry boxes are these metal canisters. I think they were originally invented for the military where you put in anything that you don't want to get wet and because of the latches and the way it all hooks together, anything within your dry box essentially is going to stay dry for the trip. Unless you are completely upended, and it sinks to the bottom of the river.
I don't remember putting my dry box in my parents' garage. It's been 18 or 19 years since I worked that job. And at some point I tucked this little spray painted purple box out of the way. Well, I grabbed it and I opened it. And inside I found a yellow cup with a smiley face on it, a star chart, a Book of Mormon wrapped in duct tape with a Sharpie written on the front, "Thy peace be as a river…" and my bright orange safety line that I could use to throw out to someone if they happen to be floating off in the river and needed some assistance.
Opening this box was kind of like opening a time capsule into my own experience, into my own memories.
I could visualize sitting on the banks of the Salmon River after getting all of the guests fed and entertained for the evening. Everyone was sitting around the campfire or getting ready for bed, heading into their tents and their cots. And I was sitting on the sand on the banks of the river, in the darkness, listening to the water rush past and holding onto that little tiny plastic star chart. I was gazing up into the sky, trying to identify in all of that brilliance, some of these little constellations, some of these little maps, stories, animals, histories written in the stars. I was 19-years-old. Pretty sure that I knew just about everything there was to know about anything.
And so certain that where I was right then was exactly where I was supposed to be, that there was no one else I would trade places with. There wasn't any where else in the world that I would rather spend that evening or that summer.
I knew that I wasn't going to become a professional river guide or this wasn't my career path.
This was my curiosity path.
This was something that I wanted to do and that I was interested in and that I enjoyed. And that was good enough for me.
I learned so many incredible skills and met so many really delightful people that, and I haven't spent a whole lot of time whitewater rafting ever since! It was sort of a blip in my life, in my history, my experience, and it was so wonderful.
It makes me think that sometimes we need to do things just for fun, just because we love them in the moment, even if we aren't going to love them forever, just because they sound interesting or exciting or make us a little bit starry-eyed. I love remembering this experience, this odd job that I had, recognizing that it was okay for it to be an odd job.
It was okay to have something just for fun. So often we're trying to fit everything that we do into something meaningful and purposeful and ongoing and on the right path and in the right direction. And sometimes it's worthwhile to just enjoy pieces of the journey for their own sake. That's one thing that my purple metal dry box and thinking back on my time, working on the river, brought back to me.
And I hope that it's meaningful for you too.
A Different Kind of Fitness
Okay. Let's round out this month's discussion of routines with a purposeful fitness routine.
When I say "fitness routine" what comes to mind? When I say that, do you think of Eighties aerobics instructors like I do?
Exercise is what we often think of when we think of a fitness routine and exercise is important. Moving our bodies is important.
Today, I want to talk about fitness beyond what we think of as traditional exercise. Because you probably fall into one of two camps when it comes to the idea of exercise itself:
You love it and you do it and you stick to it and it's part of what you do in your life.
You don't love it. You don't really do it. And you often feel bad about it not being part of your life because you kind of feel like it should.
In today's discussion about creating a purposeful fitness routine in your life. I want to go back to the idea of what fitness even means.
Define Fitness
If you look it up in the dictionary, one of the definitions that you'll find for fitness is "Being suitable for a specific task or purpose."
That's a definition of fitness that we recognize in contexts outside of exercise. And I love bringing fitness back into the realm of what we're doing with our bodies and how we're moving our bodies, because this idea of being suitable for a specific task or purpose gives me a lot more clarity as to the underlying why of it all.
So much of the current ideas and messaging about exercise that exist in the world right now, focus on form. They focus on how our bodies look at the end of the exercise, maybe how we feel, but so much really on how we look. Between bikini bodies, getting to a certain size, fitting into your clothes, and losing those last 10 pounds, so much of it circles around the idea of the visual or external piece.
The "what we look like," rather than if we go back to this definition of being suitable for a specific task or purpose, we can think of fitness as what do you want to do with this body that you have.
How do you want to live?
What activities do you enjoy?
What do you want to be fit for?
Helping Patients Find Their Why
As I've been pondering this myself. I was taken back to when I worked as a diabetes educator. I would sit in my office day after day with patients who had recently been diagnosed with Type Two Diabetes or often Gestational Diabetes and help them manage this disease with nutrition and exercise primarily as like a frontline.
We wanted to avoid medication if possible, because so many of the symptoms of diabetes could be managed with nutrition and exercise if the patient wanted to.
Every once in a while, I would have a patient who was super discouraged and of course, disappointed with the diagnosis, especially if it was new and they would express something to the idea of "what for?"
Why would I want to, to exercise? Why would I want to change my eating habits and control this disease? What for?
I remember always flipping that question right back on them and saying, "That is a great question. What for? What do you want to do with your life? What are you living for? What activities bring you joy? What types of things do you want to do with your physical body that you won't be able to, as it deteriorates because of diabetes?"
Shonda Rhimes Saying Yes
Related to my own personal memory of working with these patients, I was recently reading The Year of Yes, by Shonda Rhimes. And in one chapter, she discusses her sort of come to Jesus moment about wanting to lose weight so that she could interact with her young daughters easily and happily and enthusiastically.
She shares that she had this internal debate with herself about, should I do this or should I not? If I'm not going to lose the weight, if I'm not going to get more healthy and sort of get back on track and become fit to be the type of active mom with my kids that I want to, then that's okay. I'll be okay with that decision if that's what I decide, but I'm not going to sit on the fence. I'm either going to become fit for the job that I want to do with my kids, the way I went to interact with them, or I'm going to give that up and not be disappointed with myself and frustrated with myself when I can no longer do that.
She ultimately decides to work really hard and lose a significant amount of weight. And at the end of the chapter of the sort of bringing it back around, she describes an experience where she's able to haul her daughter up on her back and skip around the house, like a pony for 10 or 15 minutes. She's able to do it easily and it's so fun. And she thinks back that a hundred pounds ago that wouldn't have been possible. She would not have been fit for playing horsey with her toddler.
What do you want to be fit FOR?
Now, most of us don't have that dramatic of a decision, but I think that idea stands. What do you want to be fit for? What types of activities and experiences do you want in your life and how does your body need to function in order for you to comfortably and easily perform those activities?
This is going to look different for everyone and it's precisely for that reason that I wanted to talk about this, because for those of you (and I've been there) who don't really like formal exercise, you don't really want to go to the gym. You don't really love all of the weights and panting and sweating that happens.
If you're really comfortable with the idea of going on slow walks in the countryside or around your neighborhood, or being able to go on the occasional bike ride with your family, but you're not planning on running a marathon or climbing Mount Everest anytime soon. I think that what this tells me is it's okay to let off a little bit of the pressure and to know that.
If you are fit for the life that you want to lead, that that is what fitness is. That's what fitness looks like. The whole idea reminds me of the sort of tagline of Beauty Redefined, which is "Your body is an instrument, not an ornament."
If you're unfamiliar with the work of Lindsay and Lexi Kite, I will make sure that there's a link to beauty redefined in the show notes so you can explore a little bit more about the ideas that they share about body image and objectification and how we can come to a place of loving wholeness with our bodies, for what they do for us more than how they look for us.
As I'm talking about this idea, I wonder what's coming to your mind for yourself.
I want you to take a second and think, actually answer this question for yourself in your head. Or you can grab a piece of paper and write it down. If you're nearby, you're not driving or something. What activities do you like to do with your body?
Some of the ones that come to mind for me are hiking, biking, walking, rock climbing. I like kayaking river, kayaking, gardening, building, painting. I really like swimming. And when I get on the Lake with my family, I love to water ski, slalom water skiing is like one of my very favorite things. And I also love running.
Now looking over my list. I can see very clearly that none of the activities that I like to do with my body require my body to look any specific way. I can be fit for any of these different activities at any size, at any tone level, with any number of six-packs or lack thereof.
When I think about being fit. And my own fitness routine with the end goal of being able to be suited for a specific task or purpose, it helps me have a clearer understanding of what types of activities I should include in my own personal fitness routine that will help me be fit for the types of activities that I want to do.
This all feels so much more interesting and enlivening and motivating to me then simply feeling like I should exercise though that I fit into my pants comfortably or so that I look good in a swimsuit once a summer rolls around. There's such a different feeling to the idea of fitness for a purpose, rather than fitness for a picture.
10 Types of Physical Activity
Now along with this, I just want to put on my nurse hat for a little bit here and talk you through 10 different types of physical activity, some of which you might not think of as actual activity. We have sometimes a really narrow– I know I do, at least. I won't speak for all of you listening– but I sometimes box myself into a really narrow idea of what constitutes exercise or acceptable exercise.
Then I feel bad when I'm not consistent with this really narrow set of ideas. So let me share these 10 different types of activities that all contribute to your fitness level.
The first is endurance. These are activities that help your body gather and distribute oxygen over a sustained amount of time. When we're talking about endurance, usually we can talk about your muscular endurance or your cardiovascular endurance, which are a little bit, you know, two separate systems and how you're able to distribute your oxygen so that you can perform for a sustained amount of time.
The next one is stamina and stamina is a little different from endurance. We think of them as similar, but stamina also includes a mental component. So this is sustained activity over time with mental alertness or sort of like a peppiness that pep in your step. So you can have that by working on the mental and the physical components together.
Next is strength. Now we, we know what that is. Right? Strength is your muscle load, your ability of your muscles to carry a load.
Beyond that is flexibility, which includes their range of motion of your joints. I was kind of laughing because flexibility is one of those things that I just don't even consider. I know that it's an important part of being a healthy whole person, and I don't even think about it as something that I could work on or practice or improve. It very much is. But for some reason, when we think about exercise, when I think about exercise, I think about the strength and stamina and endurance. But what about flexibility?
What about speed? Speed is something that is a type of activity that you can practice and become better at. This is minimizing the amount of time in one cycle of an action.
Power is force under time. Like the burst is where the power comes in.
What about coordination? Coordination is fitness! Learning how to coordinate and combine patterns using different parts of your body at the same time is fitness.
Agility is your ability to minimize your transition time between two activities.
Balance is your ability to find your center of gravity within your person within your body frame.
And accuracy is how well you're able to control your movements, how well you're able to hit that target every time.
Did any of those surprise you at all?
I mean, maybe this feels like you're going back to a college health class, but I loved looking over this list as I was diving into the idea of fitness this week and realizing it was like an aha moment to me that there are so many things that I can do to increase my fitness, that aren't going on a three mile run that aren't hitting the gym and, you know, walking up that StairMaster for 45 minutes.
There are things that I can do purposefully within the rhythm of my everyday life that will improve my fitness, that will help me be more suitable for them specific tasks and activities. So as we're creating a purposeful fitness routine, I think it's helpful to remember that there are lots, a lot of different activities that contribute to our overall fitness level.
It's not just going to the gym, doing the StairMaster or doing an aerobics class or going on a long run.
In fact, a narrow idea or a narrow definition of what constitutes acceptable exercise is probably one of the main reasons that more of us don't have a consistent, purposeful fitness routine. Because we don't like some of those things.
And so we decide that that's all there is, and that's all there is to it.
Four Simple Tips To Create Your Fitness Routine
For the last little bit of the show today. I just want to give you a couple tips for creating a purposeful fitness routine that works with your lifestyle in your lifestyle.
1. Identify A Clear Purpose
The first step is where we started at the beginning of the show.
What would you like to be fit for? Identify a clear purpose, whether it's playing with your kids or going on long bike rides with your teenagers or being able to go on a long run? One of the things that's always worked well for me, because I like to run and it's something that I do for my mental, as well as physical health. I love to choose a race. And then I'm being and becoming fit for a specific task, which is being able to finish a race without dying.
So when I want to motivate myself toward. Increasing my own personal fitness, something that works for me is to identify a specific activity, a specific length of run, a specific race, which is not happening right now with COVID that I want to complete and that is motivating for me, but it doesn't have to be that.
Of course, the whole point of this is for you to decide what are you trying to be fit for if you've never considered that if you think well, because I'm going to Mexico next month. And I want to look really cute in my bikini. That's great. And there's nothing wrong with wanting to look great.
We're more likely to be motivated and interested in long lasting fitness when it's tied to something with a little bit deeper purpose. So step one is to figure out what that is for you. What do you want to be fit for? What is your why for this purposeful fitness routine?
2. Identify Fitness Activities That Will Move Your Toward Your Goal
Step two is then to identify what are some of the activities that you can work on that will help you be fit for the goals that you have. I actually remember really clearly when Milo was about one year old, I was nursing. I'd been nursing and I fit into all of my pre-pregnancy clothes. You know, my body looked similar to what it had before I was pregnant and I couldn't go up a flight of stairs without being totally winded.
So even though my external appearance was pretty fit, I was not actually physically fit for something as simple as going on a one or two mile walk or going up the stairs quickly. Get an idea of what types of activities, what are the areas you might need to work on in order to feel more comfortable and able to easily perform the types of activities that you want to do?
Maybe you start small with going on walks. Maybe it starts with a walk around the block. Maybe you continue with a longer walk. Maybe you, your goal is to be able to just go on a walk. And that is the pinnacle of the fitness that you hope to achieve. That's great. Guess what you need to do? You need to go on those walks so that your body recognizes and is easily able to perform those activities.
3. Build Those Activities Into Your Daily Life
Number three is to build some form of activity, physical activity activity into your everyday life. And remember this doesn't have to be the StairMaster going back to that list of all different types of activities, power, and speed, and flexibility, and stamina and coordination. Even just sometimes like standing on one foot while you put away some of the dishes or balance, I guess that would be balanced.
Agility, being able to play twister with your kids. Playing basketball, going on a swim, all of the different things that you do. Yard work.
I was shocked last summer to recognize how much actual physical activity is involved with yard work of hauling hoses around and carrying mulch bags, and actually really digging in to getting some work done in the garden takes a high level of fitness to be able to carry those 30 pound bags back and forth.
That is something that I want to be easily able to do. And so I want to make sure that every day I'm doing something that helps contribute to my ability to maintain that level of fitness.
4. Audit Your Plan
The next step is to double check that all of the activities that you hope to do are things that you want to do.
Because it's going to be really hard to motivate yourself, to get up and do exercise that you don't feel like doing. Even if you feel better later, what is something that you can do that you actually enjoy? What is an activity that in and of itself feels fun. One of those things for me is hiking. When I take my kids on a hike on the weekend, we're getting some great physical activity and we're staying fit.
And I don't even think of it as exercise. I don't mark it down as the exercise for the day. Because it's an activity that we enjoy doing anyway.
What are some ways that you use your body on a regular basis that you enjoy that also can contribute to your overall fitness routine? Those are the things that are going to stick.
Those are the things that you're going to continue to do over and over again, and feel good about over and over again throughout your whole life.
Conclusion
Okay. As we're wrapping up today, I just want to. Touch briefly again, on a couple of the important points of this episode. I know that this isn't like your typical get out there and exercise and lose the weight and feel great.
And you know, all the different reasons that you should exercise and ideas for getting started. All of that, I've done an episode about it. You can find that in Episode 75 called Movement Matters.
In today's show, I really just wanted to maybe challenge or, or expand your perspective when it comes to the way you think about physical fitness, the way you think about exercise, the way you think about movement.
And, and more than anything, just keep coming back to this idea. What for? What do you want to be fit for? What is the fitness for, what's the purpose? What's the why? How are you going to use all of those beautiful muscles that you've developed? What is all of that stamina for? How are you using it in a way that enriches and fulfills your everyday life outside of the gym?
Because I can tell you I'm about to celebrate my 38th birthday. And I feel old sometimes. Like my body feels old sometimes, and it doesn't look or function the way that it did 20 years ago. And I'm recognizing that it can't be all about the way that it looks at. It is not going to be an ornament forever, even if it is at some point, even if it is, looks really beautiful for a very long time.
At some point, you've got to go beyond that and recognize that the way that we use our physicality, the way that we use these bodies is to live beautiful lives. No matter what they look like, our bodies are useful and they're purposeful and they're incredible. And we can sort of pump the brakes a little bit on expecting so much from how they look and contribute a little bit more to how they feel and how they function and celebrate that and celebrate it and be grateful for it through how we use it.
The walks that we take, the hikes that we go on, the kayaking on the lake, the painting, the gardening, the playing twister with the kids, the doing piggyback rides up and down the stairs. If nothing else we're in this episode, I hope that you can start to think about the answer to the question, what do you want to be fit for?
And in that answer, I think you'll find some hope and some motivation to get going in ways that you might not have before.
Three Ways To Support The Show
Okay friends. I hope that you've enjoyed this show. I loved spending January talking to you about different types of routines that we can implement in our lives to feel just a little bit more free. Just a little bit better.
I want to thank you so much for being here and for listening. If you're a new wish listener to the show and you haven't hit subscribe, I would love to have you join as a regular listener. I have episodes going live every single Thursday at 6:00 AM Eastern, and I hope to touch on topics that inspire you to feel a little bit more free to live life, just the way you want to live it.
There are three main ways to support the podcast.
Join Podcast Plus
Become a Patrion member at patreon.com/livefreecreative. It's a really fun community. You get some bonuses and to be part of the book club and that $6 a month really goes a long way in helping support the work that I do to bring the podcasts to you for free every single week.
Leave a Written Five-Star Review on iTunes
The second way is to leave a written review on iTunes. Those reviews help other people identify Live Free Creative as a show that they want to be listening to.
Screenshot And Share on Social Media!
And the third and one of the easiest way to support the show is just to take a screenshot while you're listening and share it on your social media platforms, tag me and let people know that you're listening to the show, something that you liked about the episode and why they might want to check it out too.
I hope you have a wonderful delightful week as we head into February and I will catch you next time. Bye-bye .