Episode 135: Everything Changes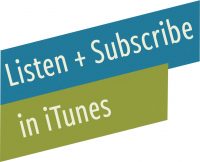 Introduction
Welcome to Live Free Creative, the podcast that provides inspiration and ideas for living a creative, adventurous, and intentional lifestyle. I'm your host Miranda Anderson. And I hope that each time you listen, you feel a little bit more free to live your life, exactly the way you want to live it.
Hello there. Welcome back to the show. I'm your host Miranda Anderson. You're listening to Episode 135 of the Live Free Creative Podcast. Today's episode is all about how Everything Changes.
I am excited to share a few thoughts that I've been having about this idea lately. And before I do, I want to start with a little Life Lately.
Life Lately
My Chemical Peel
Well, last week I tried something new. I had a chemical peel on my face. Have any of you ever had a chemical peel? This one was done at the dermatology office. It was recommended to me by my dermatologist because of a couple little dry spots that I'm going to call keratosis.
I think that's what she called them. They're just almost invisible, these little spots, but I was concerned thinking that they may be some sort of skin cancer. I have a close relationship with my dermatologists because of a history of skin cancer and some different freckles and moles that I've had looked at over the years.
And so I see her twice a year, we have a very regular relationship and on an appointment I asked about it. She said, they're just a normal part of aging (yippee!) and suggested that something I could do to get rid of them–or peel them off–was a chemical peel.
I didn't know exactly what I was getting into. And I will tell you now, six days post-procedure, it was not my favorite thing I've ever done. It was uncomfortable to say the least.
And I don't think that it worked. In fact, I don't know how different the overall look of my skin is.
I wasn't concerned about the overall look of my skin. I felt pretty good about the way that my skin in general was looking. I was just concerned about these particular spots. One spot in particular.
And I was joking with my mom about two days or three days into my peel, when I started actually peeling, how funny it would be if all of I went through this whole process and all of the skin peeled off and the little keratosis was still there.
And we were just cracking up about how funny that would be.
Guess what happened last night? The peel had started peeling around my mouth, just where the movement is, and then it started going to the side and up and radiating up. And I got to the part where it started to peel up on my forehead where this little spot is, and the skin peeled off and, lo and behold, the little dry spot is still there.
It didn't take it off.
And I'm kind of left wondering what the point was of the whole process. Now I know that I might not be the very best possible candidate for a medium depth chemical peel, which is what this one was. And it was a good learning experience.
I will say that if you've never had one, let me just give you the very quick version.
You go into the dermatology office or an aesthetics clinic. They clean your face really well. And then basically rub an acid into the skin. It feels kind of like a strong sunburn for the first couple hours, and then it just starts to get dry and tight on day two and three.
I felt like I had been in elementary school. Those of you who are around my age might remember this. I don't know if kids still do this, when you would squirt liquid Elmer's glue onto your hand and rub it all over into a thin layer and let it dry. And your hand would just get this like thin kind of cracky glue layer. And the great satisfaction was to start in one corner and just peel the whole thing off.
It was like peeling off lizard skin, and it was this glue layer, but days two and three of my chemical peel felt like I had Elmer's glue all over my face that had dried up. And then on day three or day four, it started to crack.
When I woke up, I had these tear lines in that layer of skin. And over the next several days, it's just been peeling off.
I still have a little bit around the edges, like around my hairline, a little bit on my nose. You're not supposed to peel it like as the flake kinda edge dry edge comes up. You're not supposed to grab hold of it and peel it off.
I will tell you I failed miserably at that because I am a peeler. I loved it. It was so satisfying just like that Elmer's glue trick. So maybe I ruined it by, by peeling it off. I mean, I didn't peel all of it at once. And I tried to be gentle–just the areas that looked like they needed a little help.
I have a follow-up appointment actually in a couple of weeks to sort of evaluate, and I'm curious to talk about it and determine if there is actually a treatment that would work to remove some of these little dry spots. And if not, maybe I just accept that this is what getting older looks like, and it's fine. That's fine.
I will say that I chose the right timing because doing it during the winter time during COVID, when I wear a mask anytime I'm in public, covered up most of the peeling, most of the time. In fact, we went on a family walk one day, I didn't really need to have a mask on, we were out walking in our neighborhood and not with anyone else.
But I had a mask on because it was a little bit chilly. And so I had that for warmth. I had my sunglasses on, I had a hood on and it was like, there was maybe a half inch of my whole face skin that would have been visible at all.
So it wasn't bad timing.
Getting A Cat?
In addition to the chemical peel, which was kind of an interesting new experience for me–a little adventure. Another thing happening in our life lately is–this is a developing story. My kids really want to get a cat.
We have a dog, we have six chickens, and we've been talking about a cat, actually two cats.
I think if we got one, we would get to like a bonded pair. We've been talking about it for a while and it just keeps circling back around the way that some ideas do when they just don't like quite go away. We've decided a couple of times, it's not quite the right time, it's not quite the right time.
And I'm wondering if we're getting closer to it. So if any of you have experience with adopting cats or kittens, when you have a dog already–a pretty active dog. She does well with the chickens. So I imagine we could train her to do well with cats as well. We're just exploring the possibility. So I'll keep you updated on that.
Here Comes The Sun
The last thing I wanted to mention is that sunshine is just life. I feel like an entirely different person when the sun is shining and it's a little bit warmer. This spring feeling in the air where I live is just really sustaining and hopeful.
I'm looking forward to it continuing to get a little warmer, a little brighter, the days get a little longer. There is a lot of brightness ahead. A lot to look forward to.
That my friends is what's happening in my life lately.
Main Topic: Everything Changes
I wanted to share this week about the idea of change. How everything changes. And this is a good thing.
It sometimes feels like change is a bad thing, but it can be a good thing. Mostly when we expect change, when we know that it's coming, when we can look forward to it. We enable ourselves. We empower ourselves to learn from it, to find presence within it, to have a little bit of perspective.
I remember growing up I used to think about my life in stages, specific stages, almost like they could be colored in on a timeline as like my childhood and then my school years and my teenage years–that's when I would be developing myself and I would come out of that stage as I became an adult and I would sort of have this formed sense of self.
I would have an identity. I would know the things that I needed to know to move forward into having a relationship and growing a family.
These defined stages of life was a naive way to think about the continuation or the progress or the journey of a life, of our reality and our existence.
A lot of you who have children or have had young children will relate to this idea of thinking that as soon as the next sort of stage was hit, that you would move on from it. One particular thought I remember with my kids was thinking that the child sleeping through the night was like a line that you crossed and you would help them develop some sleep habits.
And once a child learned to sleep through the night that "sleeping through the night" was a skill that then they had. And then they knew how to do almost like riding a bike or like reading, you'd sleep through the night and then you'd cross that line and they would sleep through the night from that night on ever and ever.
And anyone who's had young children will look back and imagine themselves thinking that and think how naive it was to believe that it was just a one and done situation, that the situation would happen and then a skill was learned and then you would just move on from it. And that was it.
You know, there are some things in life that are like that, but for the most part, we're continuously learning, growing, and changing. And rather than thinking of our lives in particular stages and moving on from a stage entirely, there's pieces that come along with us and there's pieces that we leave behind.
And as soon as you think you have a handle on things, as soon as things sort of settle into what you think of as, "Okay, I've kind of got this," that's when something changes, usually something unexpected or something that you weren't planning on.
Growing Out Of Things
I actually saw a hilarious picture and illustration on Instagram this week that was showing a baby with its clothes too big. And it said like one month too big. And then it had the baby with the clothes fitting just right. And it said two hours fits just right. And then too small was like another month.
This idea that young kids are just growing so fast. You have to plan ahead by buying everything a little big, and then it just fits for like a second before, a little bit too small and you have to move them into the next size.
I. Totally relate to that. In fact, we right now have been going through our own kids, closets and wardrobes. I think I've mentioned this on the show before. The way that we handle our kids shopping is by doing seasonal capsule wardrobes for them. They have a spring/summer wardrobe and they have a fall/winter wardrobe. And we do it all in about a week and a half or two weeks.
We go through all of their clothes. We figure out what fits. What they need. And then we go and get everything that they need in outfits, usually for the upcoming couple of months.
And then we don't worry about shopping in between. So we only buy clothes for our kids and for ourselves about twice a year, unless some unexpected emergency arises, which usually doesn't.
So it kind of contains that. And then we're able to not worry about it and not think about buying clothes in between. We know they have everything that they need. And we've just been doing that these last couple of weeks as we're heading into spring.
And it's just hilarious to me that I have these kids that are growing so much and so fast, and they're just becoming different people all of the time.
I have people ask me sometimes when we are talking about organization and about minimalism, about what to do with their kids things when they move on from them. And it, you know, it really depends on, on what they're using right now.
What are they needing right now? What are they playing with right now? What are they reading right now? And you can get to the place where you've kind of got it all figured out. These are all the toys that they're using right now regularly. And this is the stage of books and clothes and things that they need.
And then they grow up a little bit.
There's going to be a continuous cycle of changing and growing and developing not only when you're kids, but also I found that as an adult, I get kind of settled into an idea. And then I learned something new or my dream changes. I change my mind or I have a different schedule than I did before.
The same thing definitely applies to relationships. In fact, a lot of might run into this problem in our relationship where we assume that our relationship will be the same. Even as individuals we grow and develop and change and have life experiences.
I remember early on in our marriage, Dave and I talking about how, if we got to a point in our relationship where we were frustrated with each other for having changed, you know, that old, like I'm breaking up with you because you changed. I didn't sign up for this.
We talked about how, if we did that, we would have missed the point that. Life was for changing and for growing and for developing and one of our responsibilities and our commitments to each other in our relationship was to do that parallel to each other, to recommit to each other as we grew, as we changed, as our hobbies and our ideas and our beliefs developed over time as adults.
And we've been lucky to be able to do that and to continually check in with each other about what do you think about this and how do you feel about this and what do you, what do you love? What do you want to spend time on? What should we do together? What should our family do together? How should we manage this or that situation as new people all the time.
Relationship Advice
When I was young, I was serving a mission for my church in Argentina. I was in my early twenties and one of the conferences that I attended with all of the missionaries in the area I was in–Buenos Aires, Argentina–our mission president, the leader of all of the missionaries in the area, was talking to us about marriage.
This is kind of a funny topic for all of these single young people who have left their families and left their social lives to go spend a year and a half or two years out prospecting and preaching the gospel of Jesus Christ.
It's sort of a loaded topic because we all know that we're going to go home. And the hope for most missionaries is that you will find a spouse and someone to fall in love with and to marry and to form a family with.
But when you're on your mission itself is usually you're trying to not think about that because you're trying to focus on the work at hand.
So it was kind of interesting that we did a whole conference where the mission president spoke about marriage and the importance of loving your spouse and then learning to love them. And then loving them and then learning to love them. He used that particular phrase. You love them and then you learn to love them and then you love them and then you learn to love them again.
And at the time I remember thinking that is a little bit of a circle that he's talking himself in. Don't you just love them. And that's it. You just love who they are and that is it.
What I had failed to account for, that he knew, was that the person that you marry will not be the person that you are married to five years down the road, or that you're married to 10 years down the road.
As people, we grow, develop, we change because everything changes. Our circumstances change our ideas change. Our life can change. Our beliefs can change. All of those things can and will change over time. Whether we want them to or not.
So again, back to our responsibility. Part of the commitment in a relationship is getting to know each other continually.
The same thing goes for parenting. Getting to know our children as they grow, as they develop, as they come into themselves.
And one of my hopes as a parent is to help my children develop and discover who they are and to get to know that person. Even as they're getting to know them, to help them feel like they can be their whole selves. Discover and explore and be curious about life and about the things that they love and don't love and the things they hope for, the things they're interested in.
Rather than trying to project those things onto them, I want to help them get inside themselves and discover them.
And it's like a mystery. These three people that I'm raising in my household that I'm getting to know as they get to know themselves. And it's fascinating and magical.
Sometimes Change Is Hard
One of the reasons that I wanted to talk about how everything changes today is because sometimes things are going really well and change will come along that kind of throws you off and it feels unexpected and unfortunate and it can be hard.
And when you're in those hard times, sometimes you don't see that it will end. It feels like it's continuous or that it's ongoing.
Something that has given me hope in hard times is the idea that this is not going to last forever.
It can be really hard to think that. That belief is sometimes difficult to come by when you're in the middle of something that feels hard or that feels ongoing.
I know lots of times when I've had a hard situation in my life or an unexpected circumstance, it feels like many things happen at once that I wouldn't want to happen, or I wouldn't wish for.
When It Rains, It Pours
We use the phrase when it rains, it pours.
One of the things that comes to mind immediately is just with our house situation. If you've been a long-time listener of the podcast, you know that a couple of years ago we had just finished remodeling our house. We did about a six month redesign and renovation on the house that we currently live in.
And one day had a catastrophic flood. Just massive, massive flooding where it destroyed about 80% of the house that we had just finished. And we moved out and spent about eight months living outside of our house while it was renovated again.
Then we had a flood in our Airbnb that we were living in. We also, within a couple of weeks of moving back home, moving back into the house, we had a second more minor flood in the house that had just been repaired from a flood.
It felt like we were cursed for a while there. Literally it was raining from the ceiling. When it rains, it pours. And you think, when is this ever going to end? Can this ever end?
And something hopeful that I find in those darker or harder situations is that this is not going to last forever, that it is going to feel better sometime.
Now on a lighter or less dramatic note, even just on days that I don't have a lot of motivation that I feel low energy, I can think at least two or three days of the month, just because of my hormonal cycle, I don't want to get out of bed. I'm tired. I'm achy. I'm a little nauseous. I don't want to do anything.
I'm kind of annoyed by it, anyone and everyone, everything. And sometimes in those days or those weeks, when I'm a little bit in a funk, I can think and start to believe the thought that this is just the way that it is.
Or that I'm just not going to ever be a motivated person again. Or I don't get anything done. Or I'm not really very interesting. Or I'm kind of mean to the people who love me.
All of these are just thoughts that can pop into my mind when I'm in a low energy state or in kind of an altered state, and sometimes I can believe them.
And what inevitably happens is that something changes and I feel better. I feel more energy. I feel more motivation. I get excited about something. Maybe I have something to look forward to.
Things change. Circumstances change. We change. Everything changes.
Change Is An Invitation For Presence
A couple things that I have read recently that reminded me of this or brought this up. I wanted to share with you the first are a couple of quotes from the book: Almost Everything: Notes On Hope by Anne Lamott.
I read this with my Patreon self-development book club last month, and it was really fun. It was actually a really great book to read because half of the book club. Enjoyed it a lot. And the other half didn't like it, that that much. And sometimes that brings great conversation to be able to discuss it.
Here's a couple quotes. The first one is this:
"We can change. People say we can't, but we do when the stakes or the pain is high enough. And when we do life can change, it offers more of itself when we agree to give up our busy-ness.
A couple pages later, she shares this additional truth: If you arrive at a place in life that is miserable, it will change. And something else about it will also be true. So paradox is an invitation to go deeper into life, to see a bigger screen instead of the nice, safe, lower left quadrant, where you see work, home and the country. Try a wider reality through curiosity, awareness and breath. Try actually being here.
What a concept. In both of these quotes, Anne Lamott talks about change as an invitation for presence, because when things are hard, we can change. We can make them better. We can feel better despite the hardness and when things are hard, it will change and something else will also be true.
I think she's saying that things are always going to be a little bit good and a little bit bad, regardless.
The only place that we get to live is right now. The only place that we get to be is in the present. And oftentimes the best way to do that is through curiosity, awareness, and breaths, actually trying to be here in our lives right now. And not only looking forward to the change, whether we want it to change or whether we're holding our breath because we know something will change and we wish it wouldn't.
Allowing ourselves to just be here to be present, to be experiencing whatever it is that we are experiencing. Our lives are going to have ups and downs naturally, no matter what we do or do not do. No matter what we want or don't want. This is just a natural process.
So instead of always seeing the low times or troubling times as an indication that something has gone wrong, we can consider these times as a confirmation that things are as they should be, that we are living a full life with all of the experiences, both ups and downs.
Wintering Through Difficult Times
I recently read a book that blew my mind and I was just so interested in it. I've actually checked it out from the library and have now ordered it for myself because I want to keep it. I want to return to it. I want to read it again. I want to mark it up this time. It's called Wintering: The Power Of Rest And Retreat In Difficult Times by Katherine May.
This book was released in 2020. Which means that it was written in 2018 or 2019. It was just divine intervention for this book about the power of rest and retreat in difficult times to emerge into the world in 2020 in one of the most difficult times that most of us have remembered or experienced as a collective.
In the beginning of the first chapter Katherine May shares the idea of what it means to winter. I want to share a couple of paragraphs with you:
Everybody winters at one time or another. Some winter over and over again. Wintering is a season in the cold. It is a follow period in life where you're cut off from the world, feeling rejected, sidelined, blocked from progress, or cast into the role of an outsider.
Perhaps it results from an illness or a life event such as bereavement or the birth of a child. Perhaps it comes from humiliation or failure. Perhaps you're in a transition and have temporarily fallen between two worlds.
Some winters creep upon us more slowly, accompanying the protracted death of a relationship, the gradual ratcheting up of caring responsibilities as our parents age, the drip, drip, drip of lost confidence.
Some are appallingly sudden, like discovering one day that your skills are considered obsolete, the company you worked for has gone bankrupt, or your partner is in love with someone new.
However, it arrives, wintering is usually involuntary, lonely, and deeply painful. Yet it is also inevitable. We like to imagine that it's possible for life to be one eternal summer and that we have uniquely failed to achieve that for ourselves.
We dream of an equatorial habitat forever close to the sun, an endless unvarying high season. But life's not like that. Emotionally we're prone to stifling summers and low dark winters to sudden drops in temperature to light and shade.
Even if by some extraordinary stroke of self-control and good luck, we were able to keep control of our own health and happiness for an entire lifetime, we still couldn't avoid the winter. Our parents would age and die. Our friends would undertake minor acts of betrayal.
The machinations of the world would eventually weigh against us. Somewhere along the line we would screw up. Winter would quietly roll in.
After this beautiful description of the idea of the hard times or difficult times or unexpectedly dark times in our lives as winters, Katherine May then goes on throughout the book to share about some of her own personal experiences with grief and disappointment and sadness and how she was able to not only get through them, but experience them well.
And sometimes, well just means surviving, just means hanging on, just means that she was there. She allowed there to be difficulty. She allowed there to be sadness. She allowed there to be grief. She wasn't constantly battling for everything to be okay when sometimes things didn't feel okay.
I love the metaphor of wintering because of the seasons. We know we can relate to this idea of winter of the darkness and the cold and the bitterness, and wanting to hibernate, wanting to go inside ourselves, being more reflective, having it feel more internal.
And what comes after winter, we know that the season will change, that winter will yield to the melting snow and the budding blossoms and the chirping of birds and the nesting and the rebirth and the regrowth and the joy of springtime.
These natural changes, the ebbs and flows, the ups and downs of life are what life is. We only get to go forward.
And forward doesn't always mean up.
Forward can be progress through the ups and the downs. None of it is wasted, whether you right now are in an up where everything feels like it's just flowing just right. That's great. Enjoy it. Or if you're in a down, you feel like you're just hanging on.
Remember that everything changes there's hope and possibility in that. There's presence.
Hang On. It's Going to Get Better.
When I was laboring with Milo, my first baby, I wanted to have an unmedicated birth, Dave and I had prepared for weeks and maybe even months for this delivery. After laboring at home for a long time, I got to the hospital and I spent some time walking the hallways. And I spent some time in the room on a yoga ball.
And at some point I decided to climb into a warm bath. I always have felt most at home, the most comfortable in warm these days. I do it almost every night in the hot tub. Just relax and feel like I'm at peace with myself.
During the labors of all three of my babies, I got into the water at some point.
And I have this very vivid, clear memory of being in the bathtub very far along in my labor, I was close to delivery. I was probably close to going through transition that hardest, most difficult point, feeling everything, feeling like my body had given been over to just this monster of delivery. I couldn't talk.
But Dave was holding my hand and every time a contraction began. I would squeeze his hand and he would start timing. One of the things that our coach, our labor and delivery coach, had told us was that the waves of your contractions will get bad for about 30 seconds. And at that point they won't get any worse.
You just have to hang on. Cause it's going to slow. It'll come back down. That pain will go away at some point, but it's not going to get any worse. You just have to hang on.
So I would squeeze Dave's hand when my contractions started and he would time on his watch 30 seconds. And then he'd give me back a gentle squeeze at 30 seconds.
And that was the signal that I just needed to hang on. It wasn't going to get any worse. I was at the crest of the contraction. It was the hardest part, the most difficult, the most painful part. And I just needed to hang on and it was going to get better.
And he did that for hours. I would squeeze his hand and he would time. And then he would squeeze my head back as a signal to just hang on. It's going to get better. Just hang on. It's going to get better.
And this is something that I want you to hear, or if you're going through something difficult, whether it's having your babies get up at night all night long, or whether you're just feeling lonely and frustrated with the pandemic and with ongoing quarantine, whether you're physically sick yourself or family members, whether you're going through transitions with faith or with relationships.
Whatever it is that you're dealing with. That's your current winter. I want you to hear me say that if you just hang on, it's going to get better. Something is going to change because everything changes. You won't feel this way forever. It doesn't necessarily make it easier right now or brush aside whatever hard things you're going through, because everyone has something. Everyone's going through something.
Even when life is really great, there's always something that you're struggling with or you're learning or you're getting through.
And it's helpful for me to not just wash a happy face on it, but to acknowledge the depth and importance of our winters, the development and progress that the lows of our life bring. And also to remember that everything changes.
I want you to know that you're doing a really good job, even if the only thing that you are doing is hanging on. That's enough. It's okay. Things are going to get better. You're going to figure it out. You can hang on.
I'm hanging on. I'm right there with you. Someone asked me on Instagram the other day, what are you struggling with right now? And my response was loneliness, not exercising, missing my family, missing traveling, feeling a little bit at loose ends about homeschool yearning for the spring and the sunshine. Wanting to eat cheese fries all day, every day. All of which are true and it's okay.
It's going to get better. I will find motivation and consistency and salad again at some point in my life. And you can too.
Conclusion
I want to quickly let you know that there are two spots available for live free creative camp in April.
That's just four weeks away. If you could use a few days to work on a project, relax, get into some writing or some research, or some organization in your business, we would love to have you. You can find more information through the show notes or livefreecreative.co/camp.
Also we're about halfway sold out of grown-up summer camp women. This is going to be the most fun week of your summer with crafts and friends and great food and soaking in the hot springs while stargazing at night, singing around the campfire, learning from each other, growing together. Find all of the information for summer camp at livefreecreative.co/summer-camp.
Thank you for being here. I hope you've enjoyed the show and I can't wait to chat with you again next week.