Episode 151: Three Ways To Stress Less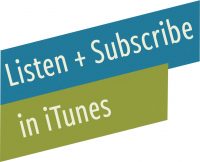 Introduction
Hi there.
Welcome back to the show. I'm your host Miranda Anderson. And you're listening to Episode 151 of the Live Free Creative Podcast. Today's show is all about how to stress less, some tips for reducing your stress, managing the things that you can control and trying to slowly release our death grip on the things that we cannot.
I hope that this episode resonates with you. It's an encore episode from the second season of the show that I'm excited to bring back because I feel like we all could use it right now. Always.
I was reading through the transcript and the show notes and thought, oh, okay. Yes, these are all things that it's just a good reminder to have around.
Two Announcements
Podcast Summer Vacation
Before I jumped into the show, I have two announcements. The first one is that I am going to take a summer vacation from the podcast for the first time. This is the third season of the show. And the last two seasons I have done full all the way through year round. This is my 151st consecutive weekly episode.
I have not missed a Thursday morning, 6:00 AM Eastern in almost three complete years, and I am really excited about spending some time unfettered this summer. I'm going to be traveling with my family. I'm hosting a big event (Grown-up Summer Camp in Idaho, the end of July.) I'm spending a whole week off the grid and Lake Powell with my family in August.
And especially after this last year of homeschool and quarantine and all the different areas of my life, all sort of running together without much clear setup operation, as I mothered and worked and taught and tried to also maintain some self care habits and my relationships and friendships and everything else…(I'm sure you relate) I am really looking forward to a pause.
This is something that I appreciate about all the time on the show: How important it is to take a pause and how refreshed and rejuvenated we come back from allowing ourselves that space. So this episode today will be the last episode of season three of the podcast.
Season Four Begins In September
When I return in September, we will be moving on to four. I'm going to have some new cover art. Hopefully I am working on getting some new intro music and just kind of a little, a little glow up for the show that I think will be really fun and just continue to help move us forward and progress. I have loved this show so far and expect to love it for many years in the future.
Spend The Summer Re-Listening To Favorite Episodes!
I have a suggestion for those of you who are regular listeners. I know many of you, I'm so grateful for you, our regular weekly Thursday listeners, and over the next eight weeks, rather than not knowing what to do or not having anything to listen to because a new show hasn't dropped, I want to challenge you to look through the Live Free Creative Podcast archive. Each week over the next eight weeks on Thursday morning, when you would be listening to a brand new episode, listen to an old favorite!
Listen to an episode that resonates with you! I have shows about marriage. I have shows about sex. I have shows about friendship, about how to organize your house, about how to start a book club. I have shows about traveling on a budget. I have shows about exercise and about sleep.
There's really like A-to-Z of creative, intentional, adventurous living in the 150 episodes that have already aired on the show. And so I want to encourage you to go back and use this pause as a chance to remember some of your favorites to re-listen and to enjoy the best of the seasons that have already happened as you await a new season coming in the fall.
2021 Retreats Are Filling Up
The second announcement is for those of you who have been interested in joining one of the 2021 retreats that I'm hosting, there are two on the books, Summer Camp in July that I've talked about only has three spots left some tent sites and one shared glamping tent.
So if you're interested in coming to summer camp, you're down to the last handful of spots that could go at any moment. So dig deep, if you want to come and make that happen. It's going to be incredible. I already just like feel all of the energy of this camp as I've been planning and preparing. And some of the fun welcome gifts are arriving to my office for me to put together.
In the same vein, my Live Free Creative Camp, that is a small group inspiration, deep dive work retreat that's happening in Waitsfield Vermont, October 13th-17th only has five spots left.
Five spots available to come gather for four days with a group of incredible entrepreneurial, creative, energetic women, and to spend time in meditation and yoga every day, like I do at all of my retreats. And also have space to really deep dive into some of your work.
Whether you're working on writing a book, whether you're creating a course, whether you are getting started in a business and you just need to have some space to think it out and to brainstorm it and to make some plans, maybe you're a content creator and you'd like to get ahead. Maybe you're a marketer and you want to really kind of dive deep in exploring some of the things that you're trying to share right now.
Creative camp is a place where we take care of all of your needs. We provide incredible food, cozy surroundings, great nature experiences. We're going to go on a cool hike in Vermont. It's the peak of the leaf foliage. So if you want to go leaf peeping and feel inspired by that.
It's a cozy bed and breakfast that we're staying in. Yoga and meditation, like I mentioned happens every day. We do some peer reviews and some sort of creative mentorship options, but most of the time is reserved for you to take care of your work. We take care of you so that you have the space and clarity and focus that you need to be uninterrupted for hours on end to be able to do the things that matter most to you in your business or in your creative hobbies.
If you are interested in, in summer camp head to livefreecreative.co/summer-camp.
If you are interested in learning more about Live Free Creative Camp, livefreecreative.co/camp.
All of the information that you need for both of the remaining 2021 retreats are available there. I can't wait to meet some of you and to spend some time getting to know you and helping you connect to yourself.
Now that I've got the announcements out of the way, let's talk a little bit about life lately.
Segment: Life Lately
I want to give you updates on three things that I have talked about a little in the past. Maybe I left you hanging on in case you were following along. Let me just bring you up to speed.
The Kittens
Number one, the kittens. You know that we were interested in adopting kittens. Because of a podcast listener we were connected to the perfect pair, a brother and sister.
We adopted them about a month and a half ago. Their names are Simon and Olive. They're these beautiful medium haired, grayish blue cats. I have no idea what breed they are. I'm so unfamiliar with cat breeds. I actually am pretty good at dog breeds. Like I can usually identify at least a dog breed family from like across the park, but cats. I have no idea.
So they're beautiful. They're so fun. They're really good natured. They've been hilarious. They're growing like weeds. They already don't look like kittens. They look like full cats to me, although I did see like a full, full grown maybe kind of fat cat at the garden center this week. It reminded me that the kitties still have a long way to go, as far as like getting really big.
We have been using a tiered approach in introducing the cats to our dog. Quincy. Who's an Australian shepherd. She's five years old. The first couple of weeks looked like really monitored interaction where they were kept in separate rooms. Quincy had the run of the house like she does, but when the cats came out, we would put her in her place or put her on a leash and make sure they were fully monitored.
The whole time we graduated to them doing a little bit of interaction. That was still monitored, but we're Quincy wasn't on the leash, but we could, you know, ask, we could have her come or stop or stay depending on what was going on. If she got a little too interested.
The kitties are still sleeping enclosed in one room where their food and their litter box and their water all is at night, but during the day now, so we're like six or eight weeks into having them home. They have full run of the house during the day with Quincy and it has been really fun to see them interact.
Quincy seems to really like them. There hasn't ever been any signs of aggression, which is nice. They seem very interested and curious about each other. And now that they are kind of all settling in, Quincy will kind of sniff them. And they will like bat back at her nose, but in a friendly way.
There have been times where I've taken pictures of them when they're all just kind of laying together. Like Quincy will be laying taking a nap. And one of the cats will be laying a few feet away from her on the floor and napping as well.
So, I'm happy to report that the canine-feline integration in our household has been a success so far, and we expect that it will continue successfully into the future. And I just have to say: I am a loving, having cats. They're so fun. I love my dog as well. Like we walk every day. She runs with me. I bring her to the office with me.We go on hikes together and she's been such a fun camping partner. And I mean, I'm obsessed with Quincy and she really, really loves me. She's like my velcro friend.
The kitties are so fun to just like pick up and snuggle and they'll come sit on my lap and come sit like on the couch, above my shoulder and snuggle. And they're so soft and they're so sweet. So we're thrilled with our menagerie of dogs and cats and chickens, all living under the roof. It just feels like the house is full and yes, it may be added to the chaos a little more, but it doesn't feel like extra chaos in a negative way. It feels just like full of life. Like our little, our tiny little house is full of life and it's really very fun.
We're Building a Garage
The next life lately that I want to share about probably is a good segue off of the last, because we have decided to add a garage to our property. We live right downtown in the city of Richmond, where most of the homes are at least right in our neighborhood were built in the forties and fifties garages were not part of the deal.
And so most of the houses have alleyways behind them. Street parking is totally normal. Some of the newer houses, like if they tear down a house and build a house, occasionally they add a garage. But in a lot of cases, even these like big brand new houses are being built and sold without a garage. Like it's not part of the normal property where we live, because we love our house. We love our neighborhoods so much.
We've done so much work inside and out of our house itself. We don't want to move right now. And we also noticed that we could use a little bit of extra space, particularly for our exercise equipment, which we acquired during COVID to have a home gym, which is right now split between our attic bedroom and the backyard.
Also, our camping gear, which is so funny that between camping gear and bikes, like recreation equipment, things that we really love as a family that helps us get outside and spend time together. All of that stuff takes space that isn't like within the footprint of the house itself, but normally it's stuff you would store in a garage.
Right now we have some bike lockers that are for our bikes ,and we have an attic storage room. But it's kind of a hassle to get bins of camping gear up and down the stairs. And I feel like it prevents us from getting out as much as we might. We have wanted to get either a canoe or some kayaks and haven't done it yet because we don't have anywhere to store them.
And so we've realized that adding a garage space right off of our alley and a detached garage would sort of extend the life of our home as the needs of our family grow and change. And we're really excited about it.
Side Note: Finding A Contractor
I wanted to tell you just a little bit about the process of finding a contractor, which we finally have found, because I have talked so much about renovation on this show.
Because we've done so much of it over the last few years. I wanted to just give you an update on a real life example of looking for a contractor. Now we have worked with probably a dozen contractors subcontractors before in our renovation. I worked as the general contractor during our home renovation and I hired an electrician and a plumber and a tiler and a floor guy.
And you know, all of the different subcontractors in looking for a general contractor because we'll need permits and, you know, it's just a larger scope project to build something from the ground up rather than renovating it. I initially reached out to three different contractors. One of the three actually returned a phone call and came and looked at the property after that.
So, I had one who had come to look at the property and talk with me about it. I reached out to two more and of those two, one of them returned my call and came out and looked at the property. I like to have at least three estimates. I reached out to two more and of those two, again, one person. I had at least talked like talked to six or seven people at that point, and three of them actually came out and talked to me of the three. One of them told me that after I got my own city permit, that he would be interested in bidding the project, but they didn't want to bet it without me having a permit.
Kind of an odd situation. It's actually something that normally a general contractor would do for you, you know, work with the city to get the permits. So that one was out.
The next one, I had told them a budget and this was the first person who had come out and he was really great, but I told him that the idea of the scope that we had for the budget and he came back six weeks later with an estimate for the project that was over double what I had outlined to him. And I actually had said, this is the amount we're comfortable spending, and we would be happy to accommodate it. Like if we need to adjust down the project or like size it down or use different materials so that we can kind of stay around this budget, we're happy to do that. And he said, oh yeah, I totally get it.
We'll just like, I'll just use this as my number and then say what we can do with that. And instead his estimate came back double and the other person that I spoke with. I'm just kind of laughing because I got his estimate in my email yesterday and my, he came out to look at the property, like in April, may, June, almost July.
So it was like eight or nine weeks from the time that I talked to him to get the estimate, I had kind of forgotten about him because in the meantime, So I had called six or seven people. Three of them actually came out. One of them basically said no, from the get-go one of them doubled, his estimate was double what we had talked about.
The third one, I didn't. Remember that I was waiting on his estimate because it took so long for him to get back to me, the person who we actually ended up going with, or that we've at least started the process with is someone that I noticed down my street, that there was construction happening. And one day I walked over and asked if the head contractor or the general contractor or the supervisor was on the job.
And I introduced myself and I said, Hey, I noticed you're doing this work in my neighborhood. But do you ha you know, what is your timeline for other jobs around? I took his card and I emailed him that afternoon with what we were planning on doing. And he emailed back promptly, which is always a good sign.
He emailed me right back. They came over a few days later at an appointed time. It has been like clockwork communicating with him. His estimate was right on par with what we talked about. He understood very clearly, and it's just been obvious from the get-go that the process is going to be so much easier and make a lot more sense.
So I have a whole episode, or at least a blog post about how to find a good contractor. And I have a podcast episode about home renovation 101. And I know this ebbs and flows for people, but I want you to know if you're working on home renovation, or if you're looking for a contractor for some type of work happening in your house, I always think it's a good idea to get more than one estimate.
To really feel out how the initial interactions go and how the process begins, because how it begins is usually the best. You know, if something goes wrong, it usually doesn't go wrong right in the beginning, it usually goes wrong down the line. So if you can find someone that feels settled in that you've liked their vibe and that your personalities jive in the beginning, and then seem attentive and interested. It's a lot better than trying to chase someone the entire project.
So that's totally a tangent and an aside. However, I'm super excited about the detached garage project, working with the city of Richmond to get a permit I've heard is really, really kind of tricky and time consuming. And so hopefully my fingers are crossed that by the time I come back for Season Four in September, we will at least have a permit to begin. I will update you then.
The Garden Grows
My third very quick update for life lately is I just have to let you know that my garden I'm in year two of my backyard garden. And I have like 26 blackberries that are growing on my blackberry vines and I'm feeling really good about them. I noticed a baby eggplant, like the actual little bulb dark, dark, dark purple of a baby eggplant growing in my garden this morning. I was just smiling ear to ear for half the day thinking about this little tiny eggplant that's actually growing.
Of course our cucumber vines, our cucumbers did amazing last year, so I expect them to do amazing this year. They're already halfway up the arches. With little cucumbers all over. We have some crookneck squash. I've already started harvesting green beans from our bush beans. My sunflowers are popping, and I really hope that my cute little Goldfinch couple that feasted on my sunflower seeds last year comes back and feasts on my sunflowers.
Again, this year, the garden is going so well. I just love it. So between the cats and the garage and the garden, our life is full and feeling really wonderful. And I'm excited to update you on all of those things again, in a couple months for now that's life lately.
Stress Less (originally episode 76)
Now let's get into the main part of the episode. This episode originally aired as episode number 76. It was the final in a four-part series about getting back to the basics of your health. The other shows that I recorded were about nutrition, physical exercise, and sleep. So you can go back and listen to 75, 74 and 73.
If you want to get some of those other tidbits, this episode, I think is especially. Poignant because stress is such a big part of our lives. And I'm excited to share it with you again today.
Stress. It's such a funny word. Even just like this weighty, weighty feeling comes around when we talk about stress.
Something that I have been thinking about in the last couple of days as I've been preparing to record this episode is how sometimes stress is just an identity. It can be kind of our default when we don't know how else to feel or we don't really, we haven't chosen an emotion for a long time.
I know that I personally lived with stress and overwhelm as my default emotion when I didn't feel anything else when I wasn't, you know, particularly overjoyed. For some reason I had this underlying feeling of there must be something that I should be doing right now. I must be behind. I have lots. I have lots of really important things going on. I definitely don't have enough time to handle everything that I need to do. My life is so full. My life is so busy. That was kind of the underlying feeling of my life.
What a horrible baseline. As I think back on a few years ago that really my most often felt emotion was stress. I feel so sad for that, for that person that I was who believed and clung to the idea that stress was a feeling of importance. That being stressed meant that you must be doing something important in your life. You must be doing something significant that people who were accomplishing great things did not do so without great amounts of stress and overwhelm and hustle.
I now know that all of those ideas are completely false and not only that, they're really dangerous. It is really dangerous to spend your life in a state of fight or flight. And that is what stress is at its very baseline, basic level stress.
Stress is our body's response to perceived danger.
The feeling of stress is our body's response to being in danger or feeling like it needs to protect itself. The adrenaline, the heart pounding, the eyes focused in the heat and you know, digestion shutting off so that the energy can go to our limbs so that if we need to flee, we can.
This is a very natural response that our body undertakes when it believes that we have something to do right now in order to save our life. Most of us don't often encounter true danger in that way where it is so necessary for every single one of our systems to focus in on allowing us to just to flee the scene. However, because of a lot of the ways that we've set up our lives with these arbitrary deadlines and these ideas of competition with the other people around us, whether true or not, you know, whether you're actually in competition or it's just a perceived competition.
The way that we are continually running the race for more and better and bigger and faster and stronger. All right. Now we have created lives where this can become our default, where there is always something more to do and if we don't do it now we feel like we're getting behind and we can put our bodies and minds in a constant state of chronic stress.
Stress can be an identity.
When I was in nursing school, I remember going to a class about stress and it was probably about the hormone systems or something and we were learning about stress and we learned about stress and use stress, how one type of stress was negative and the other type of stress was positive. This "eustress" as it was called, was engaging and motivating and allowed us to perform at a really high level, our highest ability for a good amount of time.
Like it was the added boost of energy that we needed to get through to the finish line. I remember thinking, okay, well that's the kind that I feel because when I feel the, the stress, you know, I'm, I, you know, I'm always stressed out when I feel that stress, it is inviting me to do more. It's inviting me to check more boxes on my list. It's inviting me to study a little harder. Um, you know, all of the things that I wanted to get done that I felt were necessary for me to do as quickly as possible.
I thought all of this stress must be used stress in my life because I am getting a lot done and I always have been a person who got a lot done. I have always been a high energy, highly motivated, high aspirator or high achiever. And I truly believed, and this is going back to what I was mentioning in the beginning about identity around stress, I truly believed that all of that stress was necessary in order for me to be successful.
I thought that that stress, and I like to just think of it as, Oh well this is my positive stress and I have to feel this way. I have to muscle through in order to get things done. This is how someone gets things done. I thought that that was the only way to do it. That stress was the pathway.
The problem with that, the problems with chronic stress and living our lives with an underlying feeling of we must do the next thing or else we will die. You know, this physiological sensation of fight or flight. The problem is that it wreaks havoc on our bodies and minds.
Stress negatively affects our entire bodies.
That reaction, the physiologic reaction to stress or where our sympathetic nervous system gets activated was meant to be a temporary solution. When a saber tooth tiger is approaching you and your family, that you're able to gather your young ones up, toss them on your back and runaway climate tree or, or go into a cave and push the rock in front of it. I don't know, whatever the cavemen did, and then your body could flip back into its basic state of rest and being able to just get to kind of a normal.
When we put our bodies through chronic stress, through a continuous feeling or almost, you know, our, our default emotion, whenever something happens we get, we feel stressed out, we feel panic, we feel worried, we feel anxious.
Exposing our bodies to a chronic feeling of stress causes problems up and down. It can lead to anxiety, longterm anxiety and depression. It can affect our digestion. All of you know, you wouldn't necessarily think that every time you feel stressed out, your digestion temporarily shuts down because when you're running away from a tiger, your body doesn't need to digest. It needs all of that energy in your muscles for running. So every, the, the more stressed out you feel, the less your body is able to digest.
Normally it can lead to headaches, it can lead to heart disease, it can lead to major sleep problems, weight gain, memory and con concentration, impairment. Every single aspect of our bodies and our minds is affected by stress.
I was listening to a podcast about health. It was a podcast on mindbodygreen with a doctor who was talking about ways to live longer like this. I mean, this is a great podcast, right? How we live as long as possible. We should actually just interview my grandfather. He could tell us all about it. I'm sure.
One of the things that stuck out to me so much however, was after the doctor talked about sleep, about nutrition and about movement, which there's a reason that I'm talking about these particular aspects of our basic intentional health. In this mini series, he talked about stress and he said of all of the things that affect our bodies negatively, that affect our underlying health and wellbeing negatively, stress is the the worst offender and it is the least often addressed.
It's a lot easier for us to say, okay, I'm going to try to get eight hours of sleep or I'm going to try to eat more veggies or I'm going to go on a 30 minute walk every day than it is for us to accept that we have way more control over our thoughts and emotions than we think we do.
I can tell you that for years as I lived my life in a almost constant state of stress and overwhelm, I believed that this was not a choice. I thought this was outside of me that the circumstances of the things that I had to do, that that needed to get done, the dishes in the sink, the kids that needed to be taken care of, the work that needed to get done, the projects that I had to finish, I believed that these were non optional things, that everything in my life was happening to me and that the only thing that I could control was just making it happen, like getting it done and checking the boxes.
Everything is optional, including feeling stress.
I failed to understand then what I understand now and that is that everything is optional, including the way that I feel. Let me say that again. Everything is optional, including the way that I feel, which means that if I don't like the way that I'm feeling, if I don't want that feeling of stress and overwhelm every single day in my life, that I get to choose to let it go because it's optional.
I get to choose to, to think and feel something different and that is what I've been doing for the last several years and that is why instead of a constant state of stress, stress and overwhelm, my most often felt emotion at this point in my life is gratitude and abundance and ease. I can't, I can't even explain the difference, not in the day to day actually what I'm doing in my life, but in the how I'm feeling about it.
That has made everything just so much more wonderful. I have always really liked my life. I've really enjoyed it, but there were times that I felt like I needed to escape it because the day to day was hard and it was good, but it was just so hard and I don't feel like that right now. Not that hard things aren't happening, but that I can choose to live my life with ease, even in the face of hard things happening to me, that the way that I choose to handle them is always in my court.
Three Strategies for Staying Stress-Free
And so today I want to share three specific strategies for not feeling stressed all the time. These are my three strategies for staying stress free. And this doesn't mean that you won't have days or moments when you feel super stressed out or even weeks. So you know when there's things going on and you're learning to have to manage your mind better and to manage your emotions better.
I'm still working on it. Absolutely. I definitely had a day last month when I woke up and was just like, Oh my gosh, so overwhelmed. I like woke up and felt like a wall of overwhelm, which I'm not used to anymore because I'm used to feeling everything a little bit easier right now and I don't know what happened, combination of hormones and external factors and a big launch that I had going on.
I kind of woke up into this wall of overwhelm and I asked Dave if he would take the kids to school for me and I decided that instead of what I wanted to do, what my mindset I needed to do, which was like get up and just get a bunch of stuff done, like I needed to just push through it and like work really hard. I decided that in order to get through the feelings that I was having, that I just needed to rest.
It was like the direct contradiction to what I thought I needed to do. But I knew that rest, that if I was feeling so overwhelmed, I was feeling so stressed out and feeling so emotional that rest was going to help me more than action in that particular moment. And so I spent the day in bed reading and meditating and journaling and sleeping and by the afternoon I had sort of eased myself out of that state of stress and overwhelmed. That was just perception.
There was nothing actually happening there. No one was coming to get me. There was no saber tooth tiger. It was just thoughts, thoughts about things that were, that were possibly going to happen that weren't even happening. Worries and anxiety and just allowing that to allowing myself to embrace it and to feel it and to know that everything was actually okay.
Learning that in the moment I was fine was really a powerful experience and something that I'm trying to lean into more and more in my life. So let's talk about three strategies to staying stress free in your life.
Strategy 1: Accept What You Cannot Control
Strategy number one is this, accept to what you cannot control. Now I know that's like a big, huge one that we all will work on for our whole lives probably because we want to just control everything. We want everything to go exactly the way that we think it should. But when we release the expectation that everything is going to be the way we think it should be and accept what is happening, that takes a huge burden off of our shoulders.
The two ways that I want to address doing this, accepting what you can't control are the following. One of them is to raise your tolerance for things that bother you.
Raise your tolerance of things that bother you.
This is something that I learned from Ralphie in an episode about intentional parenting, parenting on purpose. She talks about how when we get stressed out about our kids, a lot of times it's because they're simply behaving as kids, but we wish they wouldn't behave like kids. We wish they would just like be quiet little perfect children. You know, like robots.
When we are annoyed by things or stressed out by some things, a lot of times it's simply that we need to raise our tolerance of things that we don't like very much and understand that that's the way that, that some things are.
I can imagine that for people who get really stressed out in traffic, if you live in a city where there's a lot of traffic that you may feel stress and overwhelm every time you hit traffic, you can't control the traffic. And it is something that in a lot of cities happens every single day in the morning and the afternoon. So rather than being stressed out about it, try to raise your tolerance to the point where you know that this is what's happening.
Your expectation is that you will be in traffic for two hours if you leave at three o'clock on a Thursday afternoon and you avoid the stress that you would otherwise feel because this is simply what is. So you raise your tolerance without saying, you know, I wish that all the other cars would just get off the road so I could get where you're going. You recognize that this is the way that some things are, and allow yourself to raise your tolerance of the, of not liking some things and then all of the sudden you don't feel so bad about it because you raised your tolerance and you feel fine.
I've really done this lately with my kids. Some of my kids less desirable behaviors, not bad things, but just, you know, when they're, I'm talking really loudly or like singing a song in the car, like an annoying song, you know, and you're just like, Oh man. Rather than saying, telling them to stop over and over, I just simply let no, I, I tell myself this is the way that kids are.
If it's not inappropriate behavior and it's not hurting anyone, then it's great for them to sing a little song. And even if it annoys me, I'm going to raise my tolerance in order to allow my children to, to be kids and to just be themselves. Another area in my life that I have really raised my tolerance. And I guess the second point I was going to make here, the first is to raise your tolerance and things you don't like in the second point is to adjust your expectations to more closely match reality.
Adjust your expectations.
Both of these go hand in hand with the state of my house on a regular day. I don't know where we all got the idea that our houses need to be clean all day long, like magazine worthy all day long that you would walk in the door and there would be nothing out. That's just simply not the way that your house will look if people are actually living in your house.
If you, if you have a staged home that's just like for for photographs only then maybe, but if people are living in the house, if they're actually using items, books, toys, dishes, those things should be out a good portion of the time because that means that they're being used. That someone's actually, you know, playing with the toys are actually eating lunch on the dishes. I don't know where we got this idea that every single time we walked through a room, it should be put together.
I've started to totally adjust my expectations in the last couple of years and it has just been a life changer for me to not think that everything always had to look nice, that I know that when it is time to clean up the house, that everything has a place and we know where those places are and we can put them all away. But in the middle of the afternoon, on a regular day, there's stuff out all over my house.
Instead of being frustrated and stressed out by that, now my expectation is adjusted to the point where I know that that simply means that we are living our lives really well, that my kids love to play, that I've been cooking because there's dishes in the sink, muddy footprints back and forth between the front door and the back door. It means that my kids have been playing outside and rather than feeling like I need to follow them around with a mop.
I'm serious that there were years that I really would just like kind of go behind my toddlers and like cleanup as they took things out. I just put it all away because I just wanted to clear the path and how, I mean maybe I sound neurotic, but maybe some of you relate to this idea of wanting things to always be put away.
I've adjusted my expectation to now that I know that things can be put away and you know when we clean up the house every couple of days we'll clean it up all the way and at least once a week I like do an actual deep clean, but for the most part things are out, things are out, blankets are on the floor, shoes are, you know by the front door and dishes are in the sink at laundry's in rotation, whatever stage, you know. Sometimes that means it's in the laundry bin. Sometimes that means the baskets on the table because I haven't folded it yet. Sometimes that means they're in piles in the kid's room because they're getting ready to put them away.
These are now signs of life. Rather than feeling frustrated and overwhelmed that my house wasn't always perfect picture perfect or styled. Now it feels like we're living in our house and it's totally okay because my expectation has been adjusted now maybe a few years ago I would've said, I don't want to adjust my expectation to the point where I think that my house, I didn't want to think that it was okay for my house to be messy. I wanted my house to look clean all the time.
That didn't change the fact that it wasn't clean all the time. The only thing that that expectation did was reinforce the overwhelm that I felt when we were actually just living our normal life. So you see how it doesn't necessarily matter. You get to choose still whether you adjust your expectation or not, but in what you choose as your expectation, you're also choosing the way that you feel or your outcome.
And so you can choose to really, really want the dishes to always be done on time and feel stressed out all the time. Or you can choose to understand that it's okay if the dishes don't get done single night and you can go to bed with dishes in the sink if that means that you get to allow yourself to feel better, to not feel so stressed out or overwhelmed.
Adjusting our expectations absolutely adjust our level of stress and we get to choose the way that we want to feel. I hope that those personal examples of my own individual neuroses are helpful and that if there are some of you out there who relate to that, that you feel like in solidarity with me being a little crazy sometimes around the uh, the cleanliness and the organization and how wonderful it can be when you let that go a little bit.
Strategy 2: Stay Present
Strategy number two for reducing your stress is simply to stay present, stay present. I say simply, but it's actually not that simple. This is something that requires practice.
Oftentimes our stress or overwhelm circle around things that have yet to happen. We're worried about something or we're anticipating something or we're looking at this really long list of things that we need to do or we imagine that things might happen if we don't X, Y, Z, and we start to create this whole imaginary circumstance that doesn't actually exist because of the what if's.
When I start to feel that way, the question that I like to ask myself is this, what is happening in my life at this very moment?
At this very moment, I'm sitting in my room recording a podcast. My kids are home from school today. They're downstairs. I told them they could watch a movie on Disney+ while I record, they're being very quiet. The sun is shining. I have a cup of water next to me. I made my bed this morning so it looks nice and fluffy and comfortable. I haven't yet taken a shower today, but I did sleep very well last night. My body feels comfortable. We went on a hike earlier today and I feel pretty good right in this very moment. Nothing is urgent.
Everything is just as it should be. I can feel the weight of my body sitting here on this chair, my feet grounded on the floor, my hands a little bit cold, tucked in between my legs as I record.
Almost nothing terrible happens in the moment. Almost everything that we dislike or dread or that causes us stress and overwhelm is something that happens in the future. Something that that worries us or that makes us anxious or an expectation that we've created. When we bring it all back into the moment, into this very moment, what is happening right now and we stay present, everything usually feels okay.
Check into your five senses.
I like to check into my five senses. I shared this exercise way back in an episode about checking in rather than checking out, and I've mentioned it a couple times in the last couple of weeks because this is such a powerful way to become a present, especially if you aren't yet in a habit of meditation, regular, you know, mindfulness and quiet.
Checking into your five senses is how you can bring yourself instantly into the moment.
So what do I see right now? I see my green door of my bedroom in front of me and my nicely made bed and my rainbow colored books in the bookcase and Quincy's half eaten dog bone on the floor from where she was chewing it up last night.
What do I feel? I feel the hard seat that I'm sitting in this wooden chair. I feel the coziness of the inside of my socks and my toes. I feel the hat on my head.
What do I smell? Luckily, not too much. Hmm. I have the leftover of a Cedar Balsam candle on my bedside table that is leftover from Christmas. So if I bring that over, I can smell that. Otherwise my bedroom actually smells very neutral. I think that's a good thing.
What do I hear? if I'm very quiet, I can hear the hum of my heater. I can hear the tiniest bit of the kid's show playing downstairs. I can hear what sounds like a little insect somewhere buzzing around one of the lights and the fixtures maybe in the hallway. For the most part, it's quiet.
What do I taste? The coolness of the water that I have next to me. Just finish some delicious roasted grape and Gorgonzola and pizza. After we went on a hike, we went to a cute restaurant nearby and grabbed some pizza for lunch, lingering taste of garlic and grapes.
You see how checking into your five senses instantly brings you into the present. It takes you out of your head and into awareness of where you are right this moment. That for me instantly starts to reduce my stress. It brings me from that fight or flight response into my resting response where my heart rate can go down and I can start to breathe easier and I can tell myself that everything is okay right in this moment, that there's nothing that I have to do right this moment that I'm going to be okay.
Sometimes getting into the present moment requires that we release some of the other expectations of timeline that we have out there. If you're feeling really, really stressed out right before you go to church, for example, you're trying to get all the shoes on the kids and get the hair combed out and make sure everyone had something to eat for breakfast so they don't complain during the meeting or whatever it is. Sometimes that stress for me is not worth being on time.
I would rather take a deep breath, bring myself back into the moment and know that it is better off for all of us if we take a little bit more time to be kind and to be calm and to help put things together in order and then to get into the car and go. Even if we're a few minutes late, we arrive with peace and with presence rather than with frustration, overwhelm, stress and tears and that that is more important.
I choose that, and again, this is an adjustment of expectation. This is accepting what you cannot control. Sometimes people are going to take a little longer than you think you will, whatever the, the thing is that's overwhelming and stressful for you. Sometimes you can't control that, but you can always allow yourself to make the decision towards peace.
You can allow yourself to make the decision to release some of those unnecessary or even unhelpful expectations. And this doesn't mean that you don't try again, you know, wake up a few minutes earlier the next time or you know, try to work on the dishes a different time. It doesn't mean that your whole house all of a sudden goes crazy and your kids never wear shoes and that nothing ever actually happens. It means that the presence that you bring to the activities that you do have a sense of ease rather than a sense of urgency.
Strategy 3: Breathe, Be Still, Be Grateful
Strategy number three is actually three in one. Strategy number three is breathe. Be still and be grateful. This one really connects to number two.
As soon as you're able to stay present, pull yourself back into the moment. Realize that what's happening right now is just fine. Then you can breathe. Be still and be grateful when you start to recognize in this place everything that's going right.
This pause of being still gives you a chance to flip the script to change the storyline rather than whatever you're telling yourself is going wrong. Recognize what is going right. Recognize how blessed you are. All of the incredible things that are happening in your life. All of the moments that you've been through that have brought you to this place delivered you to exactly where you need to be, which is exactly where you are right now.
And how looking back on that and recognizing that your pathway has always been correct, allows you to accept and understand that what is coming is also going to be just right. This breathing and being still and being grateful for me looks like a regular daily meditation practice.
By default, my energy of my body is not stillness. Maybe you know that about me. If you have followed along with my life and my story for any amount of time, you know that I love to do things. I love to get stuff done. I love to write a list. I love to do a project. I love to make things. I love to make things happen. My default energy is not stillness, it's busy-ness.
So this is something that I am practicing. I have had to teach myself how to be comfortable with sitting still for 10 minutes. Just breathing and believing that where I am sitting in stillness is the right place. That through finding that stillness, through finding that peace, I'm actually inviting it into every other area in my life.
Now what happens when I start to feel all of that stress build, you know, something unexpected happens or my schedule gets thrown off or or I haven't, you know, an unwanted result in my life instead of automatically jumping into frantic, hustle, overwhelmed, stress, action.
Because I've taught myself through practicing, you know, regular daily practice, how to breathe, be still and be grateful. I can find that place in the middle of, of what would otherwise be panic and start to make more levelheaded decisions from that place of sort of peace rather than jumping straight into stress and making decisions from a place of fight or flight.
What happens when you are calm in the face of, of unexpected or even dangerous circumstances is that you're able to make better decisions because your mind is open. You're not constricted. You know, all of that clenching feeling that you have when you're stressed out doesn't exist.
When you're in a state of calm and peace in that calmness and openness, you're able to see true solutions, things that will actually make a difference. You're able to be a lot more thoughtful and creative then when you are stressed out and frustrated, so it's actually more beneficial unless the stress that you're feeling is because you actually do need to run away or like climb a tree or something physical.
Most of the stress that we sense in our lives right now is not that in those situations, absolutely runaway in every other situation. Finding this place of peace, calm and clarity is going to be better off for the solutions that you find and also to keep your body from being chronically overworked to the point that you're destroying a lot of your physiological and mental abilities.
Sleep, Nutrition, Movement, and Stress all affect each other.
Of course I ended with stress in this mini series because sleep is going to reduce your stress.Good nutrition is also going to reduce your stress. Regular physical activity is going to work to reduce your stress. If you slowly work on these four areas, they all will contribute to each other.
They all start to balance each other out and as you improve in one area of very basic wellness, your other areas are also able to improve at the same time. Everything starts to work together for your good.
So the three strategies to stay stress-free are number one, to accept what you cannot control by raising your tolerance of things you dislike and adjusting your expectations to become more aligned with reality.
Number two, stay present. When you start to feel that overwhelm and stress, ask yourself what is happening right now, and if you need to check in with each of your senses to pull yourself back into the moment, then you'll be able to have a little bit more clear picture of what's true and real.
And number three, breathe. Be still and be grateful. I love encouraging a regular meditation practice. I use the Headspace app. There's also tons of free apps out there. I being able to just find five, 10 15 minutes a day to sit and be still not only teaches yourself how to come to this place of calm, it also adds to the feeling overall that you have plenty of time. I think a lot of our stress as especially as wives and moms and women circles around timeframe, that we think that we need to be further ahead than we are or we don't have enough time to do the things that we want to do.
When you give yourself 5-10-15 minutes a day to simply sit and relax and breathe and feel gratitude, what you're doing is reinforcing to yourself that you have plenty of time and that practice in and of itself of allowing yourself to recognize that you've got plenty of time. If you have 10 minutes to just sit and breathe, then you've got plenty of time for everything else in your life that will help you to see things more clearly and to understand the truth of what's actually happening in your life.
Conclusion
I hope that you've enjoyed this conversation about stress and these tips that I've shared with you today. Hopefully you feel a little bit lighter and you can employ them to just feel a little better in your everyday. I hope you have a fantastic summer, July and August are going to go by in a flash. If you miss me, make sure that you tune into one of the 150 episodes that I have recorded on Live Free Creative Podcast.
I also am going to be doing a free mini-workshop in my Patreon podcast plus groups. If you want to join in for what matters most a four-week mini-series on Patreon, you can join in for just $6 at patreon.com/livefreecreative. I hope to see you there and I will catch back up with you in September.
Thank you so much for listening and for being here, make sure you're subscribed so that you don't miss an episode when they begin to drop again in a couple months. Okay. Talk to you later. Bye-bye!