Here it is, folks, the final custom Halloween costume that I made this year. The client who ordered this costume was also the brains behind the original Rockford Peach costume, and the Yo Gabba Gabba Plex birthday dress. I am always excited when I get an email from her, because her requests just crack me up. This year, she did it again, asking if I might be able to make a girly R2-D2 costume for her little toddler. I browsed the web a little and didn't see anything that I loved, so I brainstormed some new ideas. I'm thrilled with the dress and cap that I came up with!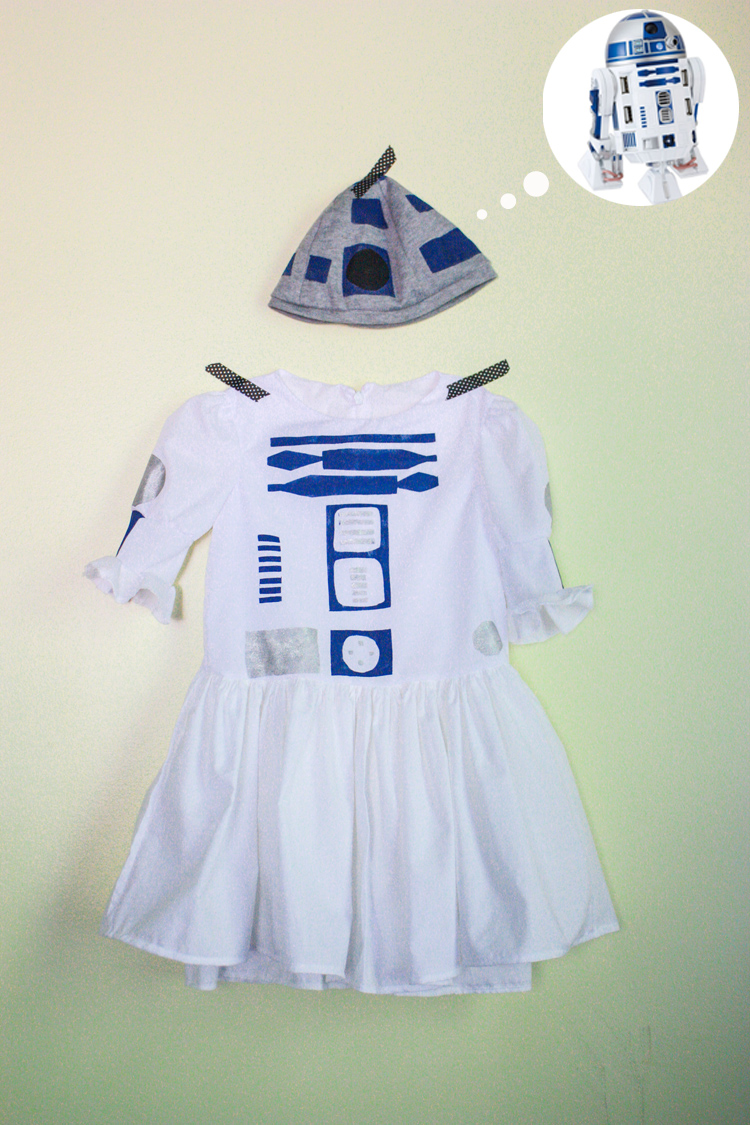 I wanted to keep the costume authentic-looking, but definitely girly and easy to wear. Toddlers don't want to walk around in boxes or cones, even just for Halloween. I thought the bodice of the dress could serve as the canvas for R2-D2's body, the sleeves would be his arms, and the cap would be his little round top. From there it was easy to add a super gathered skirt to turn the robot into a little girl robot.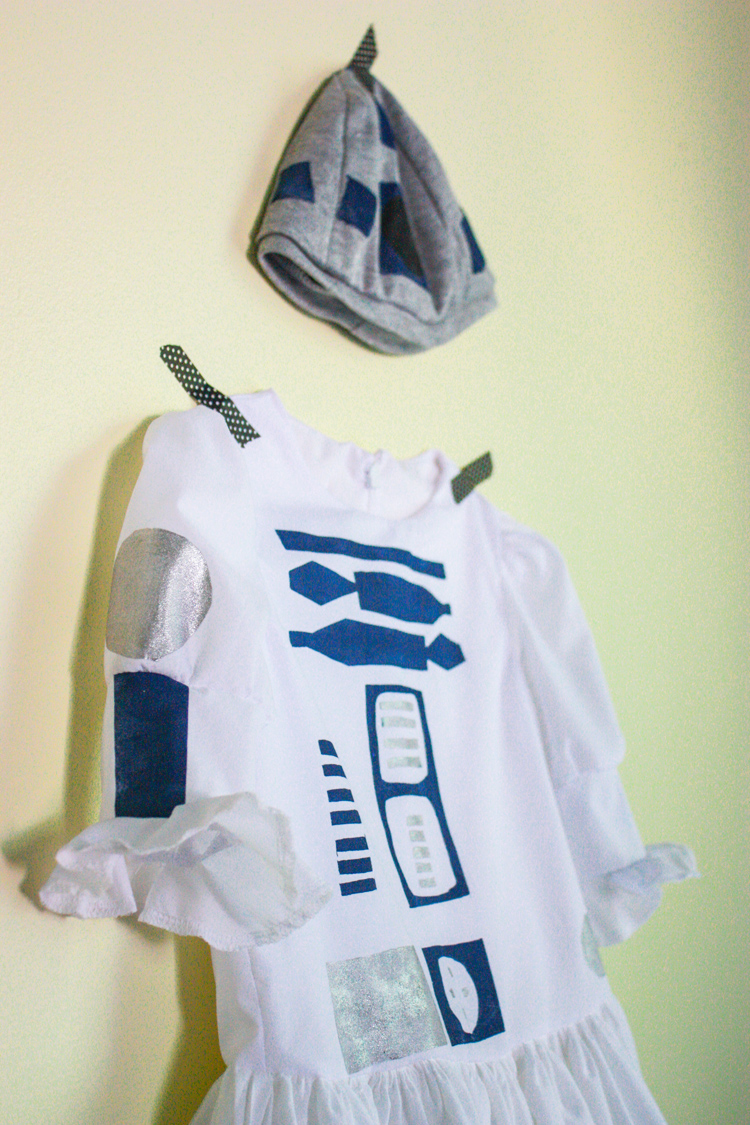 The sleeves are actually three pieces each. One, a puffed cap sleeve. Two, a simple rectangle turned into a tube. Three, a circle for the fluttery bottom. I wanted the sleeves to echo the shape of R2-D2's arms, and they turned out just as planned. Love it when that happens! I designed and cut the pattern pieces for the dress, then freezer paper stenciled all of the details before sewing them together. That was the right way to do it. When I made the cap, however, I put it together first, then went back and stenciled it in the round. That was the wrong way to do it! Luckily, with a little trouble, it worked out.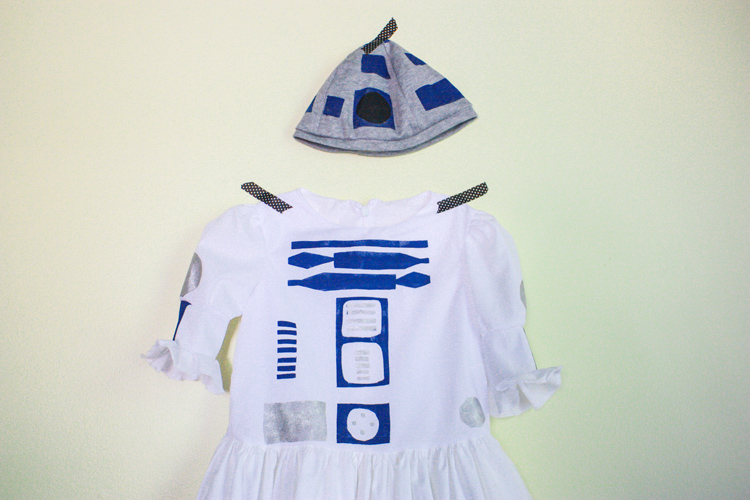 I think this would be such a fun sister costume in a family of boys who love Star Wars! I mean, I heard that R2-D2 is the new princess Leia.
I had a blast coming up with and busting out my lineup of guises this year. Shall we revisit them? Shirley Temple, Rockford Peach and Jimmy Dugan, Fireman Sam, Loyal Dalmatian, Cabbage Patch Doll, Simple Garden Snail, Max the bunny, Little Orphan Annie, and last, but not least, the little girl R2D2. Oh, I also made darling Jenn's daughter Mara one of my classic Olivia the Pig costumes. Whew! I am more than relived to be finished.
Once I get over this little cold I've been battling, I am excited to spend the next couple months working on cozy Christmas crafts and gifts from the awesome new eBook A Hip and Handmade Holiday (seriously, if you're on my list, your gift is coming from this book). Comfort food has been on repeat in my kitchen, and I even put my favorite Holiday CD on repeat last night. I'm ready. So, goodbye Halloween and Hello Holidays!
Are you all as ready for the Holiday Season as I am?