It's that time of year, where everything goes red and green and produce all over in the historic Williamsburg, VA. Visiting the historic town was one of our very favorite Christmas activities last year, so we headed down again this year to experience a very Colonial Christmas.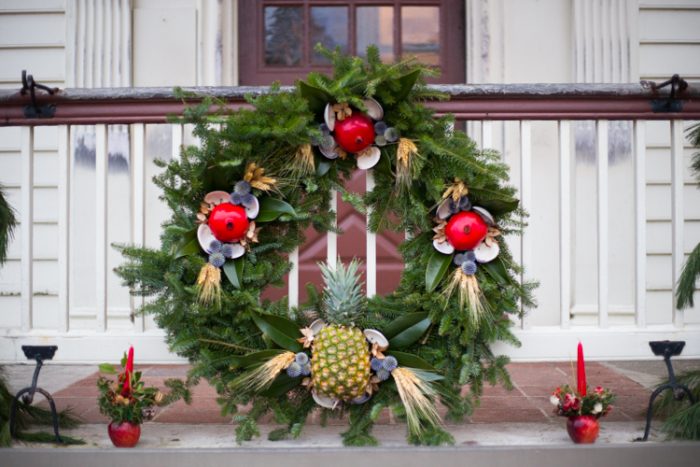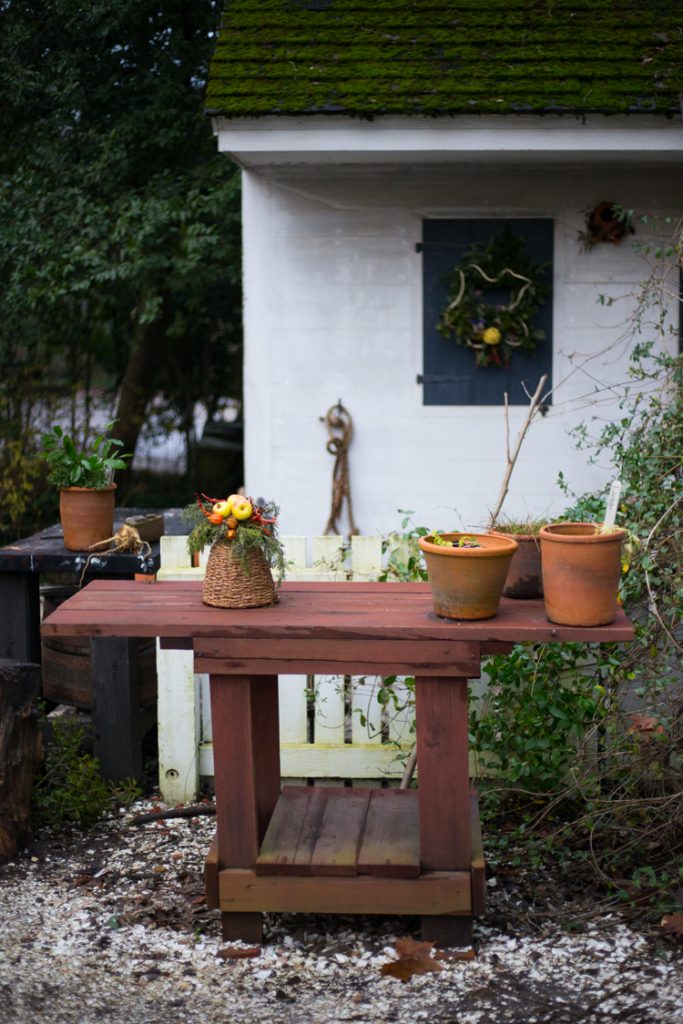 Colonial Christmas 
Fruit Decorations
When I was growing up my mom would always make a wreath of oranges, apples, and pine to hang above the door of my childhood home. I never realized the historical significance of decorating with fresh fruit until we visited Williamsburg and saw it everywhere!
Of course, it makes sense. The only decorations available in the 1800's were natural and handmade. Fall and winter fruits make beautiful, colorful decorations when paired with the pine, cedar, and magnolia branches on wreaths and swag.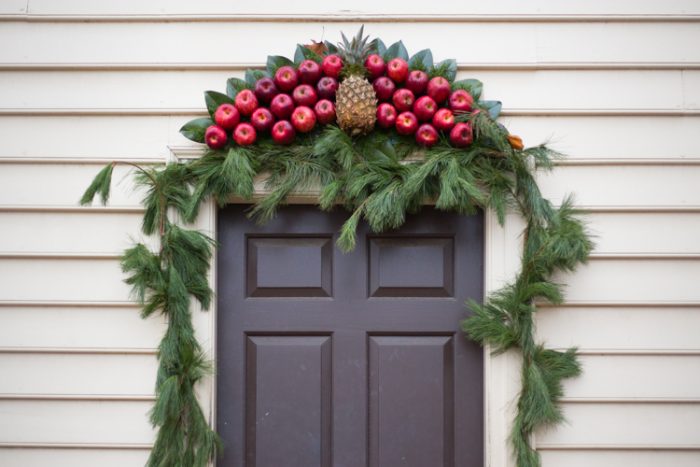 Dehydrated Produce As Decoration
I also was enamored by the huge variety of dried and dehydrated produce that was used in the colonial Christmas decor. We saw artichokes, peppers, okra, all different types of flower pods, wheat, pomegranate, and even the most beautiful dehydrated whole oranges. 
Last year I remember seeing the whole oranges, slits around the sides presumably to aid in the dehydration process, and I thought I would like to try to make some of my own. I didn't yet, but have a renewed interest in seeing how I could make those pretty little balls work.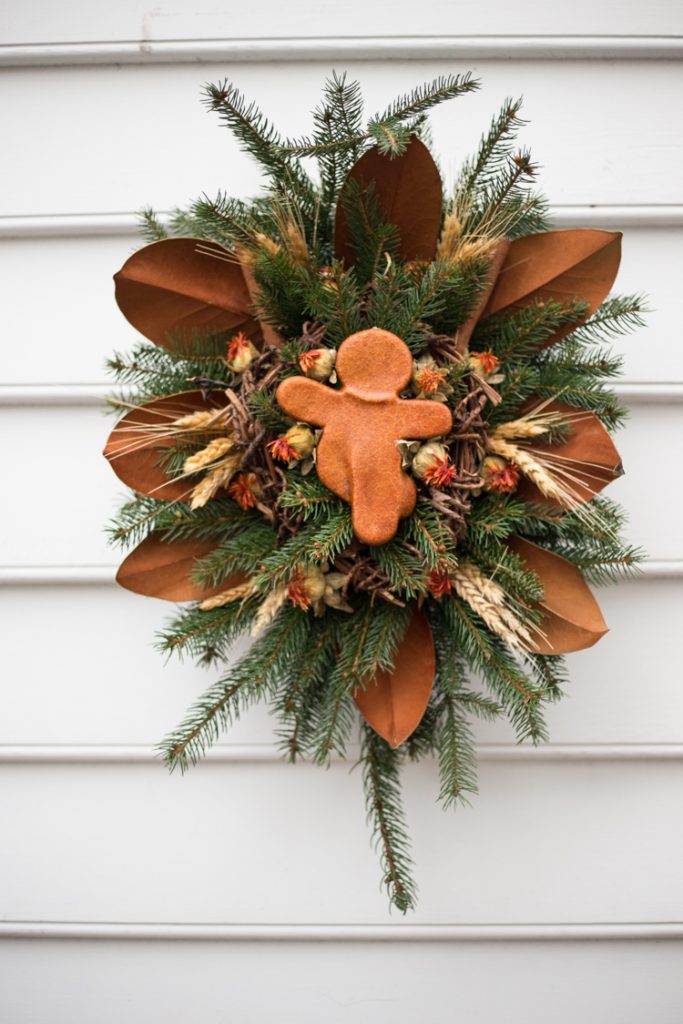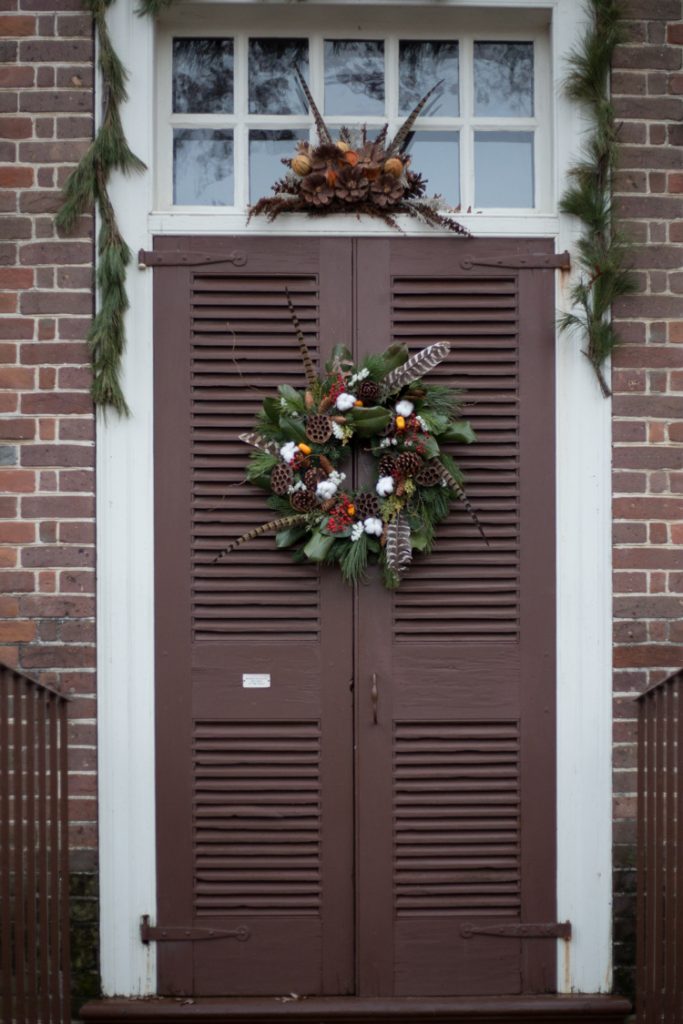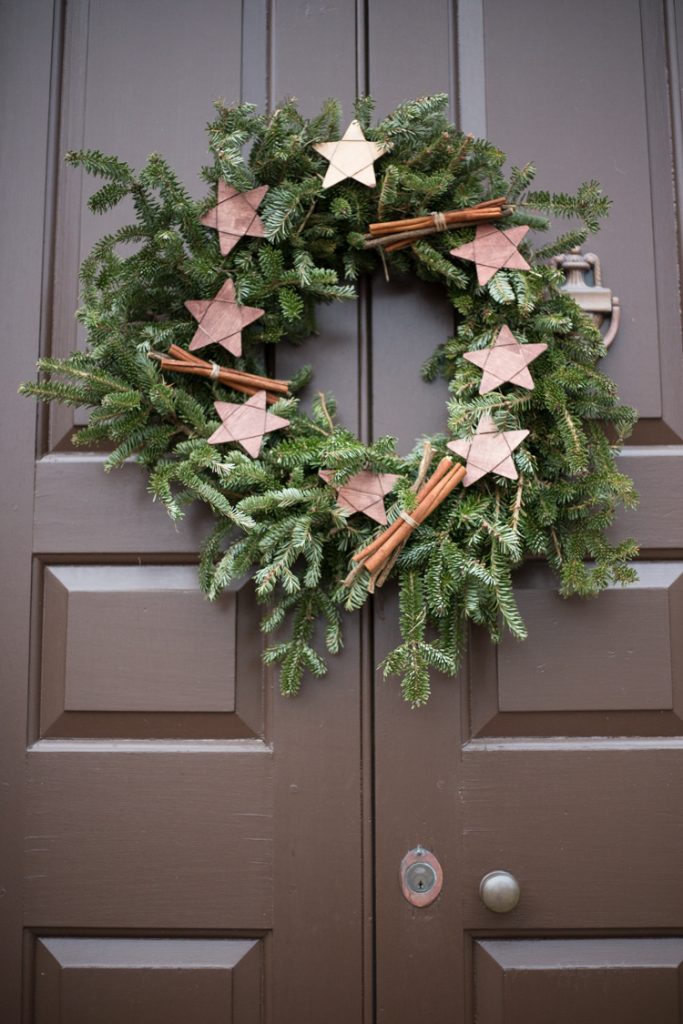 Other Natural Decorations
Beyond the produce, I loved seeing all types of natural decorations on the colonial Christmas street. Feathers and shells, carved wood and twine, cinnamon bark and gingerbread cookies, pinecones and burlap. 
The colonists were inherently creative and resourceful. It was a good reminder to look around as I am choosing decorations. What exists in my house or my yard that could be used to create something beautiful and festive?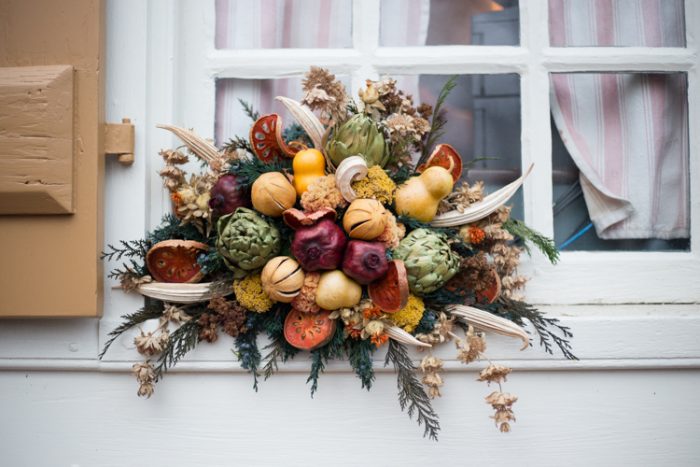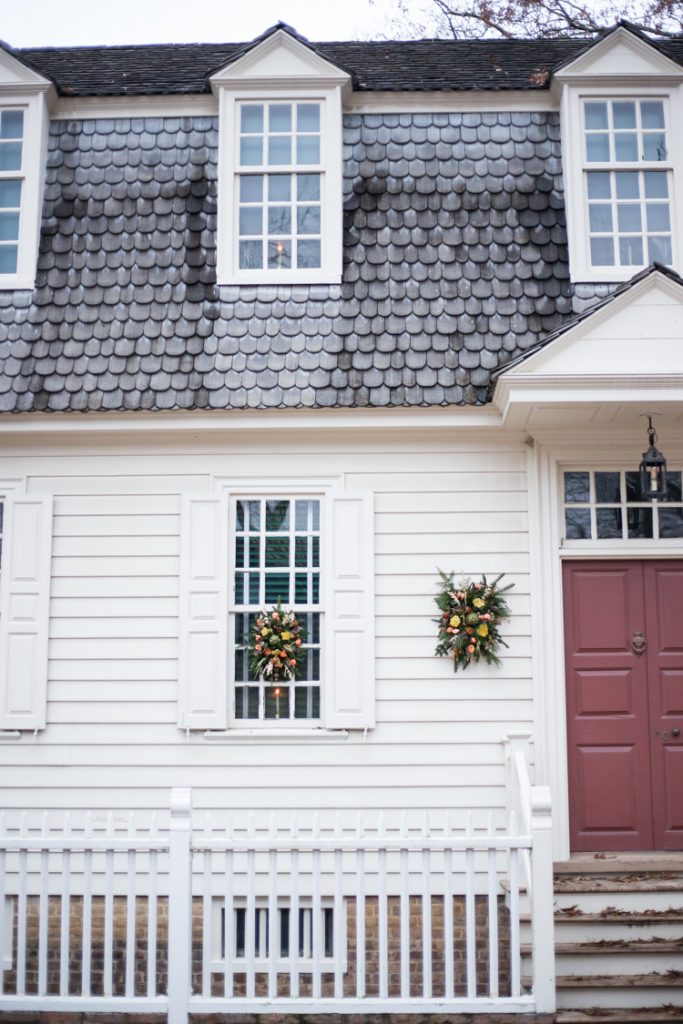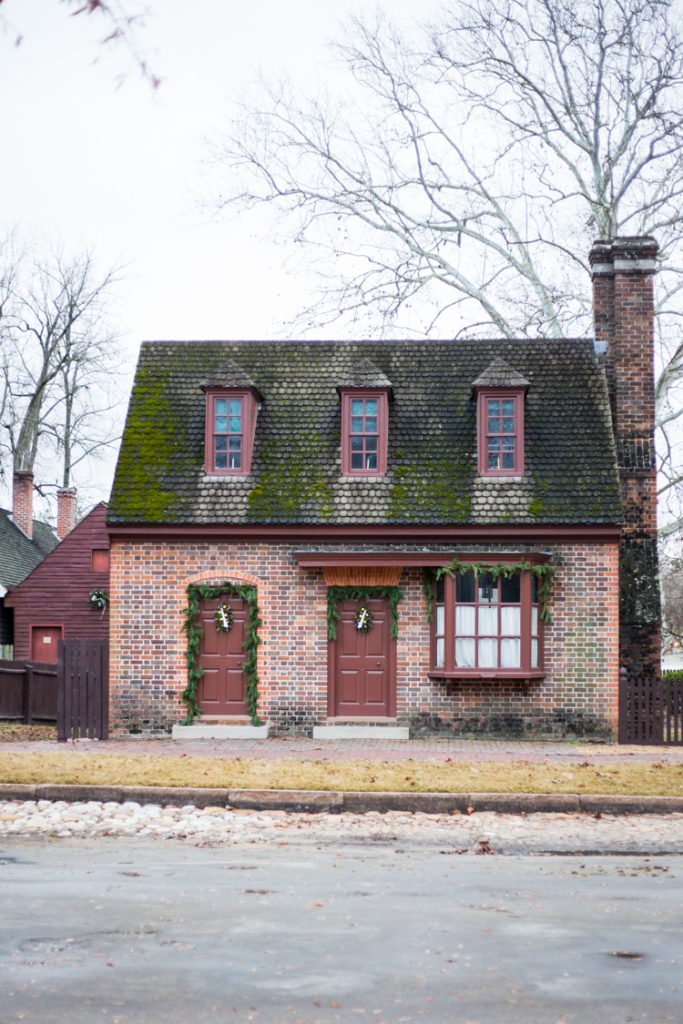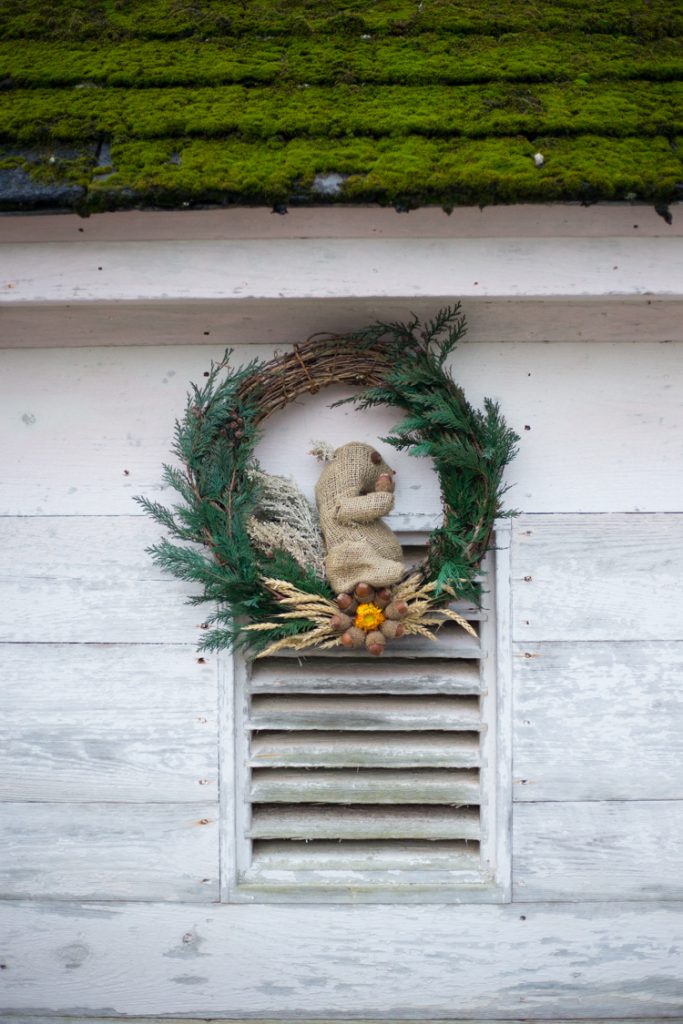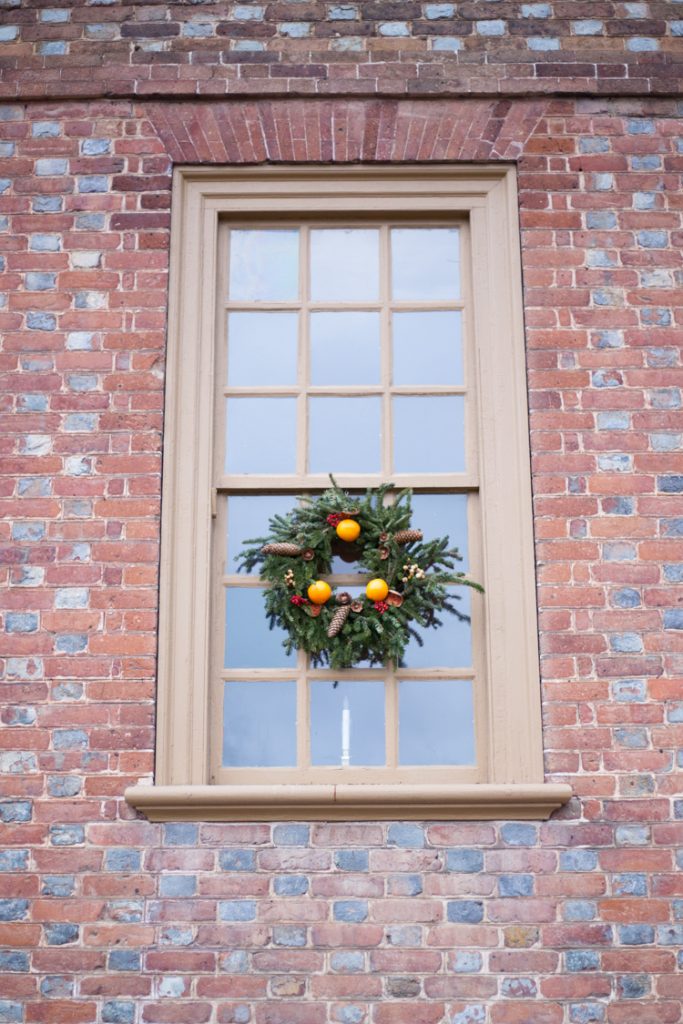 Bringing A Colonial Christmas Home
After visiting Williamsburg, I was inspired to add some colonial Christmas cheer to my own little house. While we are in the middle of construction inside, the outside was ready for dressing up. 
I grabbed some inexpensive wreath forms at Walmart, bunches of holiday greenery at Trader Joe's, and went to work creating a few wreaths for the front windows. 
They were super simple to make and turned out really fun. Then, inspired by the colonists, I wired fresh clementines onto the larger wreaths for a little holiday history.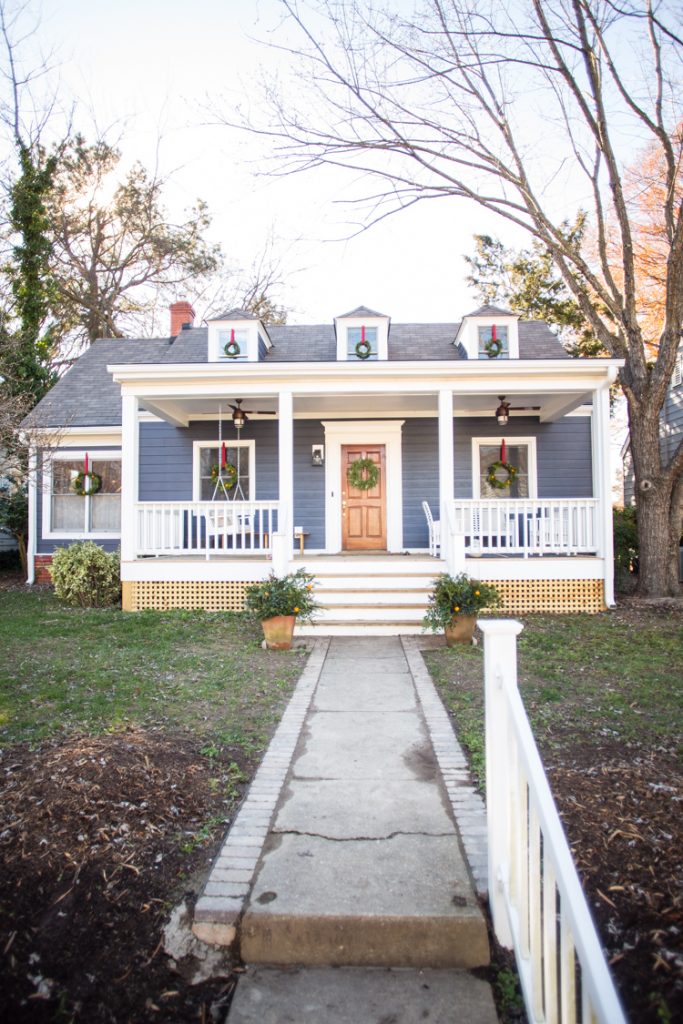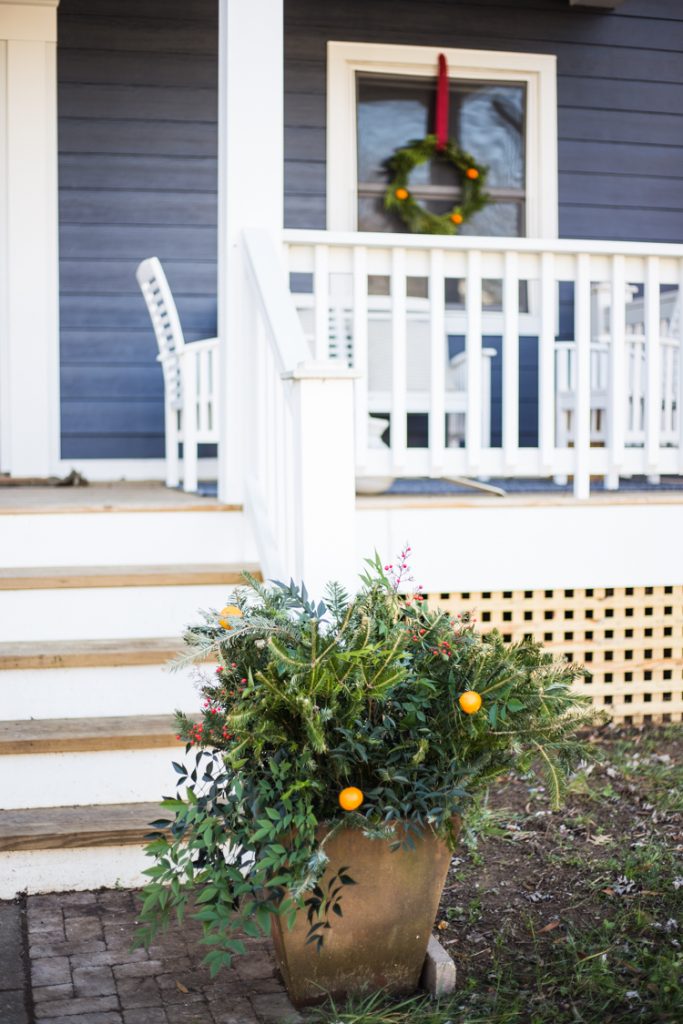 Someone on instagram gave me the tip to grab scrap branches from a local tree lot for free. After I made the wreathes I went to the garden shop and grabbed a huge pile of pine. 
It was simple to fill these front garden pots with fresh greenery from the tree lot, supplemented with some red berries from one of the trees in our yard. I have no idea what variety of tree it is, but the berries added a fun pop of red to the arrangement. 
Then, you guessed it! I added some more fresh clementines to the planters as well, completing my Colonial Christmas decor. 
It was fun to visit Williamsburg and be inspired. And it was even more fun to come home and channel that inspiration into creating something beautiful and festive for my own home! 
I hope you're feeling inspired and magical this Christmas season!