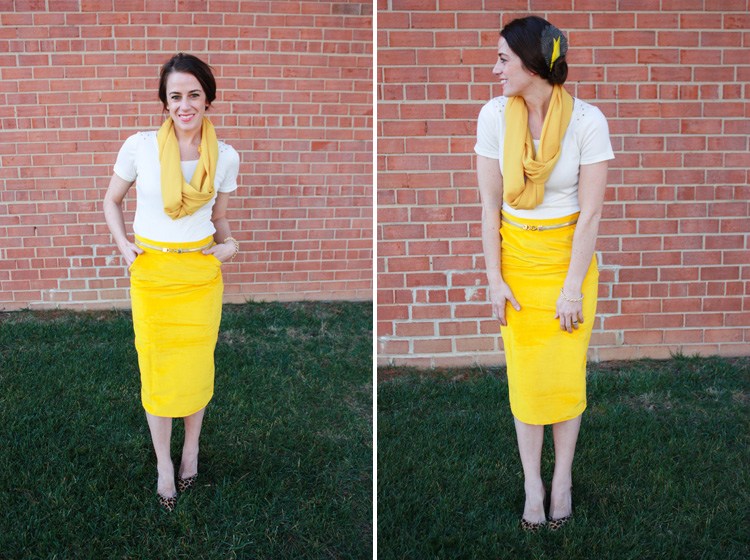 The Thursday night party this year at Alt Summit was a Clue theme. Every attendee was invited to choose a color and run with it. I waffled back and forth between Green and Plum for a while (two of my favorites) and then I was digging around in a box of fabric I salvaged from Dave's grandparent's ranch and pulled out a full yard of this bright, rich, brilliant yellow velvet that had been his grandmother's. It was the kind of fabric that made me want to scrunch up my face and coo, as if to a newborn baby…just absolutely heart-melting. Raise your hand if you've ever felt like that with a terrific fabric in hand. It's pretty awesome.
I decided immediately I would be turning the velvet into a tea-length pencil skirt (inspired by this) and go to the party as Col. Mustard.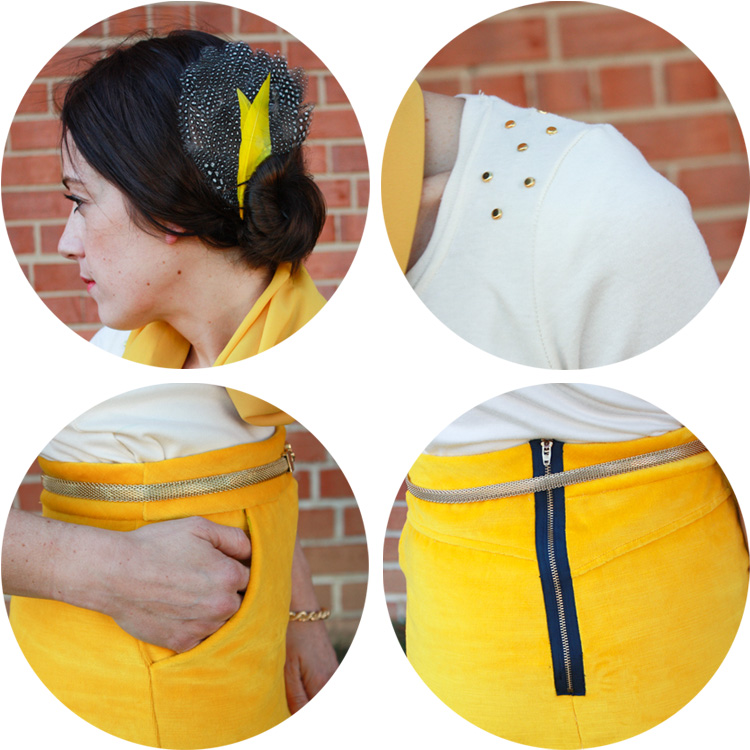 I used the Grainline Studio Moss Mini Skirt pattern as a starting point for this skirt, and made several adjustments. First, I lengthened the pattern to hit me mid-calf. I decided to keep the pockets, but eliminated the fly and moved the closure to an exposed zipper in the back center seam. It took me a few tries to get the zipper to lie flat, meanwhile the yolk walked slowly more and more asymmetrical. I minded the asymmetrical yolk a lot less than the bulging zipper (and at that point there wasn't much I could do…) so I was happy with how it turned out. The final adjustment was to create a kick-slit along the back seam for easy walking.
Working with the velvet was relatively tricky. I don't frequently use pins, but I found them indispensable when sewing with velvet so the pile wouldn't slide as I stitched the seams. Because it was thick, I lined the pockets and faced the waistband with a super lightweight charmeuse. Also, I found hand stitching to be the best blind hem option, although I am usually opposed (aka too lazy) to hand stitch anything! Overall, I love the way the velvet skirt turned out. I loved wearing it at the party, and think it will be a versatile piece to wear in the future.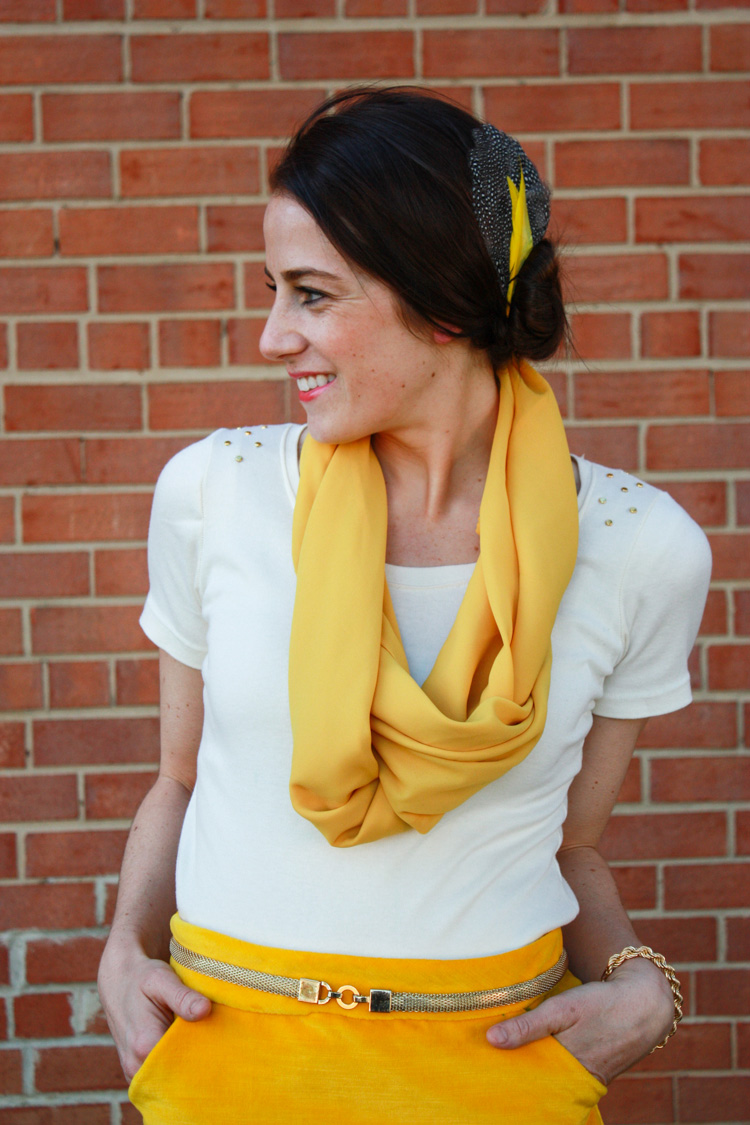 For the party, I paired the skirt with a cream-colored tee with studded shoulders. I used the Renfrew pattern to make the basic tee out of a medium weight interlock knit from JoAnn, then used the gold studs from my Fashion Decorator to stud the shoulders. I began using the actual machine, but found it easier to dot the studs with glue, stick the prongs through the fabric, then just bend them with my fingers, since they were pretty light weight. The studs were such a terrific detail for a comfy tee, and I loved how they made it instantly modern.
The scarf was a yard of chiffon, simple hemmed with my rolled hem foot.  After adding some gold accessories and pinning a couple feathers into my hair, I felt comfortable, festive, and ready to party!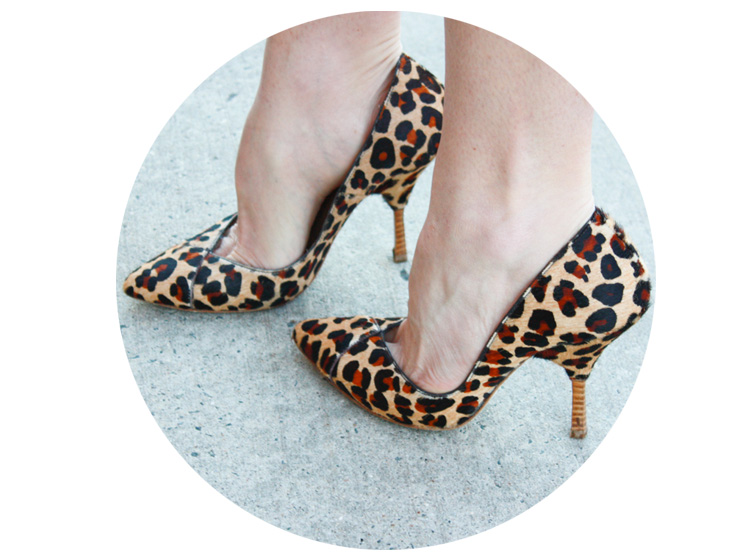 I finished off the look with my leopard heels. Turns out I'm sort of in love with leopard these days (leggings + wrap). It's more of a neutral than a print in my eyes, and I think these heels give the perfect edge to any outfit. Except outfits involving pants, since I'm not yet a heels-with-pants sort of lady.
This whole outfit was fun to rock at Alt, and I know I'll get a lot of use out of the separates individually. Man, I love to sew.