We're on our to CT for the weekend (currently on the Jersey Turnpike near NYC). Before we left this morning, Milo got a BIG surprise!
He awoke to mom singing "Happy Birthday", balloons, a banner, and a HUGE CAT TRACTOR in the living room! Okay, technically it's a front loader and a backhoe, but to Milo it's a "Dado" and he's obsessed. When I saw It on craigslist the other day, I couldn't resist. But, since Milo's birthday is still a month away, Dave and I decided to give him an early April Fool's birthday gift. He's still young enough that it's not mean to say "Happy Birthday…just kidding!"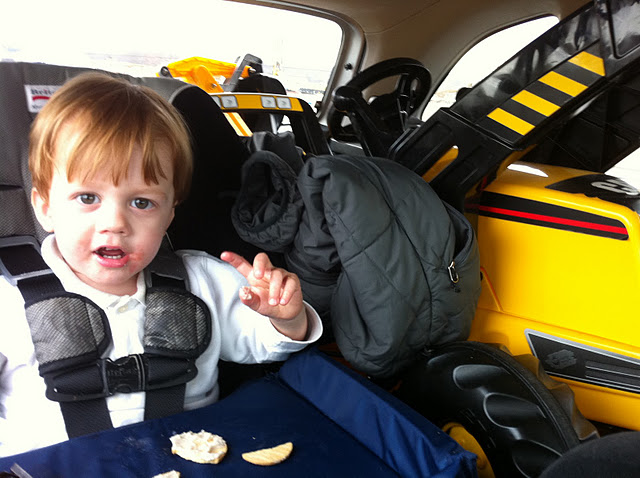 And don't think that we could give him his beloved tractor this morning then leave it behind. Yep, mister caterpillar has joined our road trip and is making Milo happy every mile of the way!
– Posted using BlogPress from my iPhone