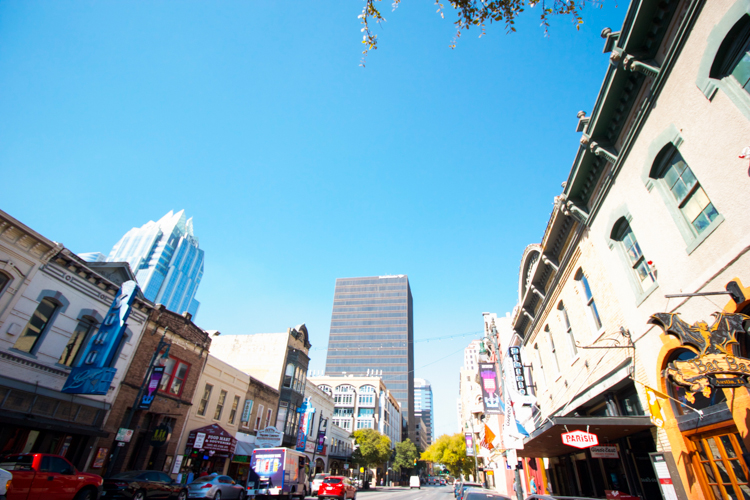 In the first installment of Around Austin, I shared some quintessential Austin favorites. Today we're hitting up two exciting spots in the heart of downtown: the new Voodoo Doughnut and The Contemporary Austin at the Jones Center.
Both offer a hip, modern experience and together make a really fun outing. Plus, they're an easy two-block walk apart, and once you find a parking space near 6th and Congress, you'll want to stay awhile.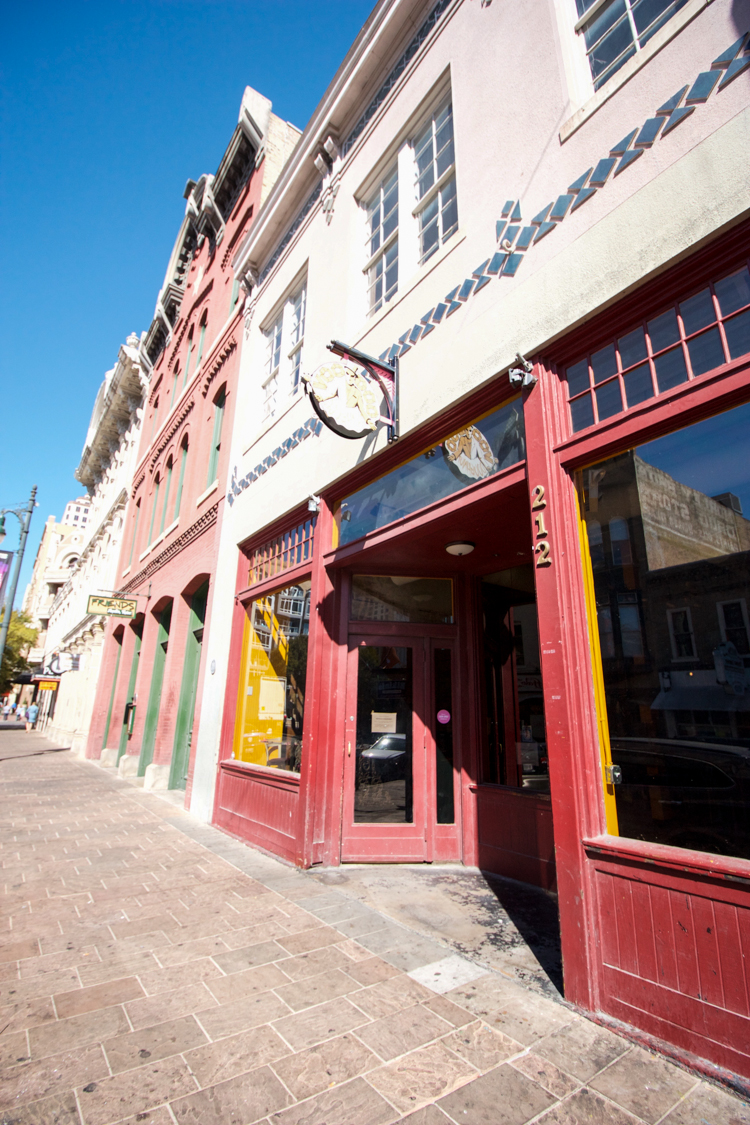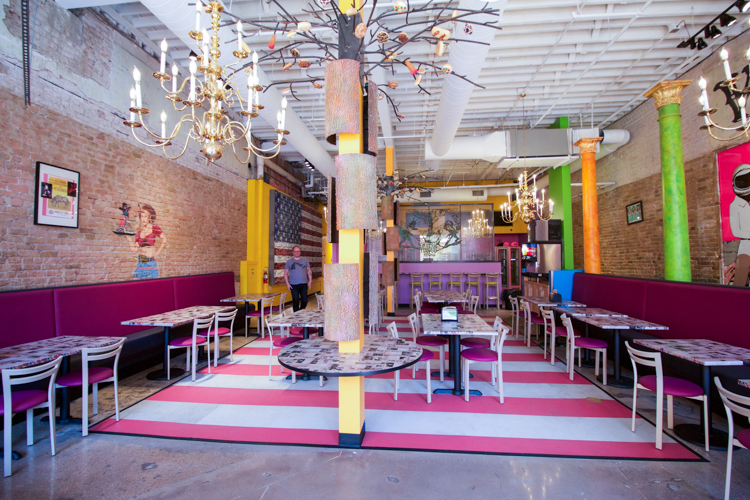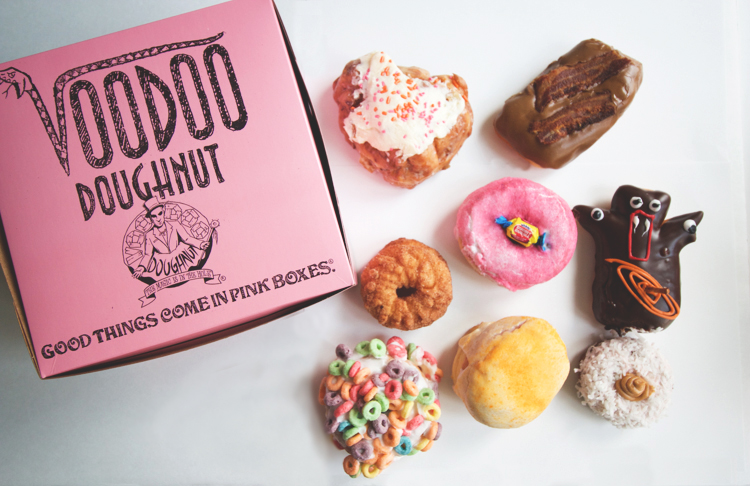 Voodoo Doughnuts is new to the Austin scene, but no stranger to hip cities. This Portland-based doughnut shop has been serving up delicious and highly photogenic doughnuts to their wild and weird customers for years. The Austin location opened last month and already feels right at home on East 6th street. Parking can be tricky in this area, but every time I'm looking I find a spot, even if it's a few blocks walk away. Count that as your calories burned and then order without reserve.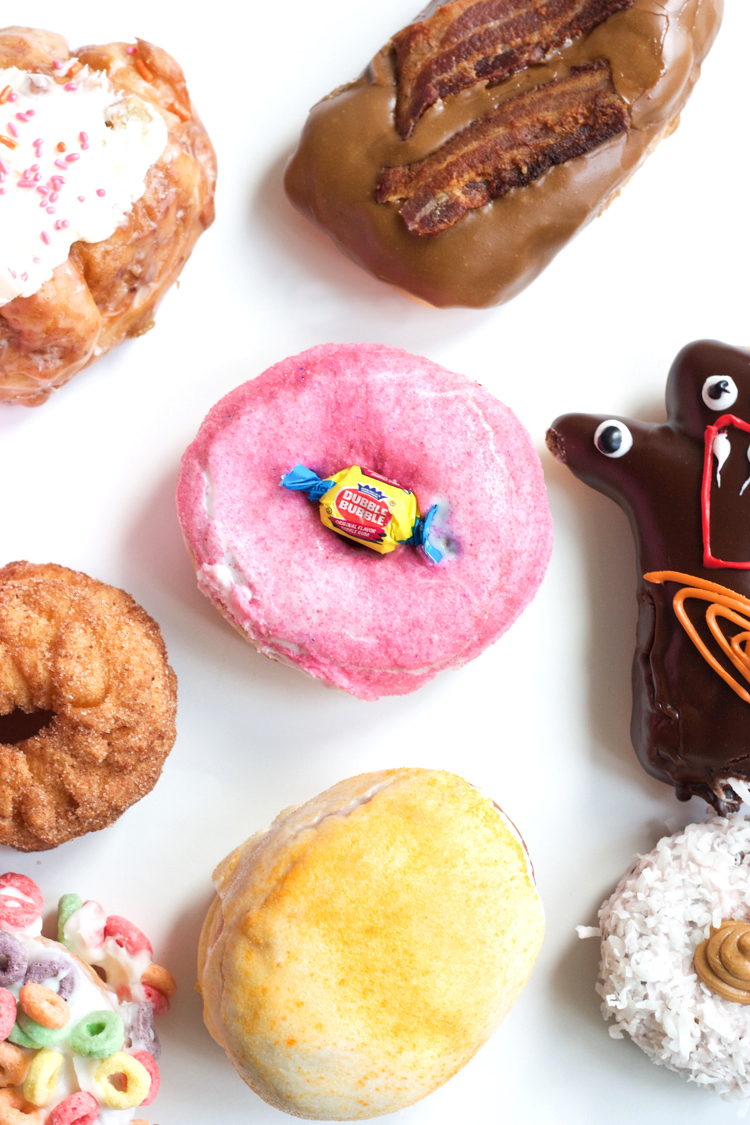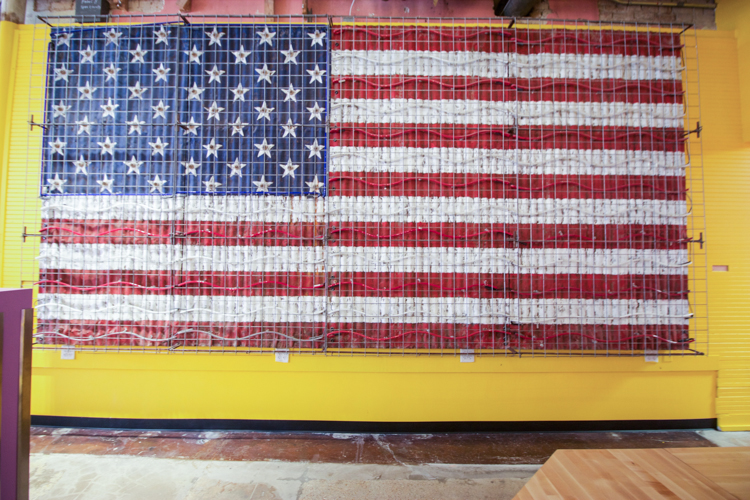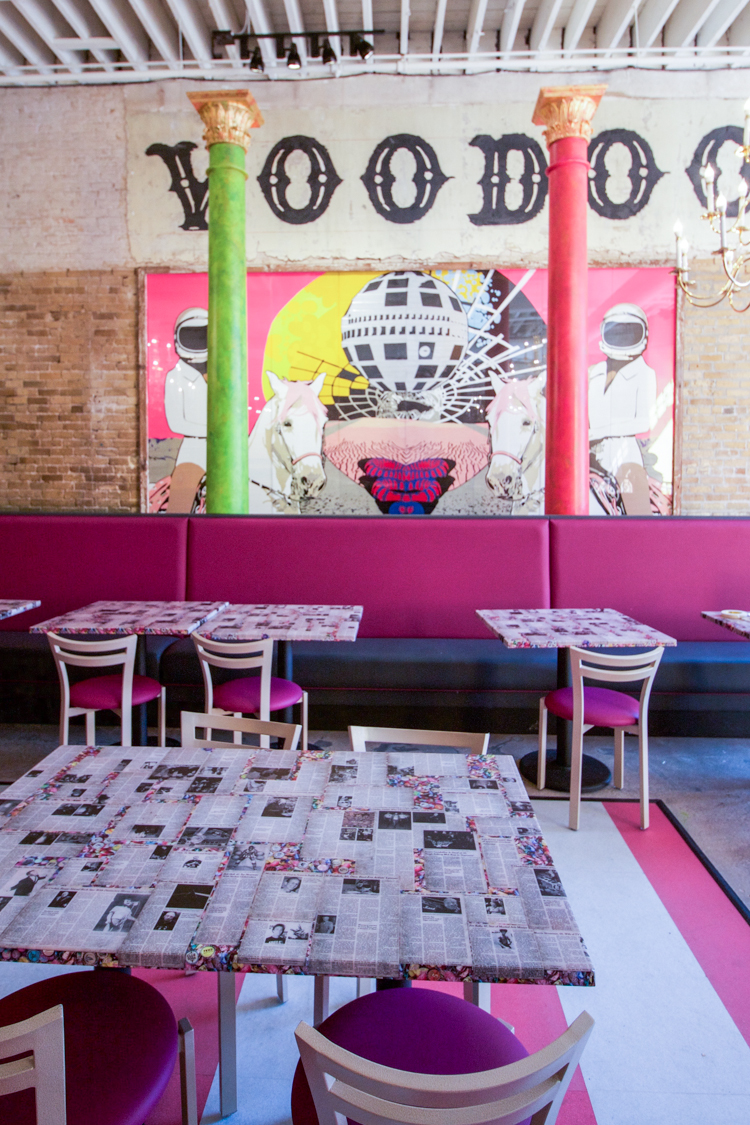 The interior of the shop is bright and spacious. From the colored pillars and striped floor to the classic pink boxes piled against the wall, it feels fresh and fun. There are plenty of seats and tables to sit and hang out, and since the shop is open 24-hours, you can pull up a seat any time day or night. At the counter you'll get to see trays of doughnuts spinning in pastry cases, and the descriptions are on the menu overhead.
I let my kids choose a couple doughnuts and I added another couple that sounded interesting. They don't take the donuts from the viewing case, rather from trays behind them in the bakery, so the topping design may vary slightly. (When this because a problem for my son who wanted the three-eyed voodoo doll doughnut, and ended up with a one-eyed voodoo doll doughnut, the counter employee kindly offered to add some eyes for him, and we soon had the coolest, custom doughnuts around!)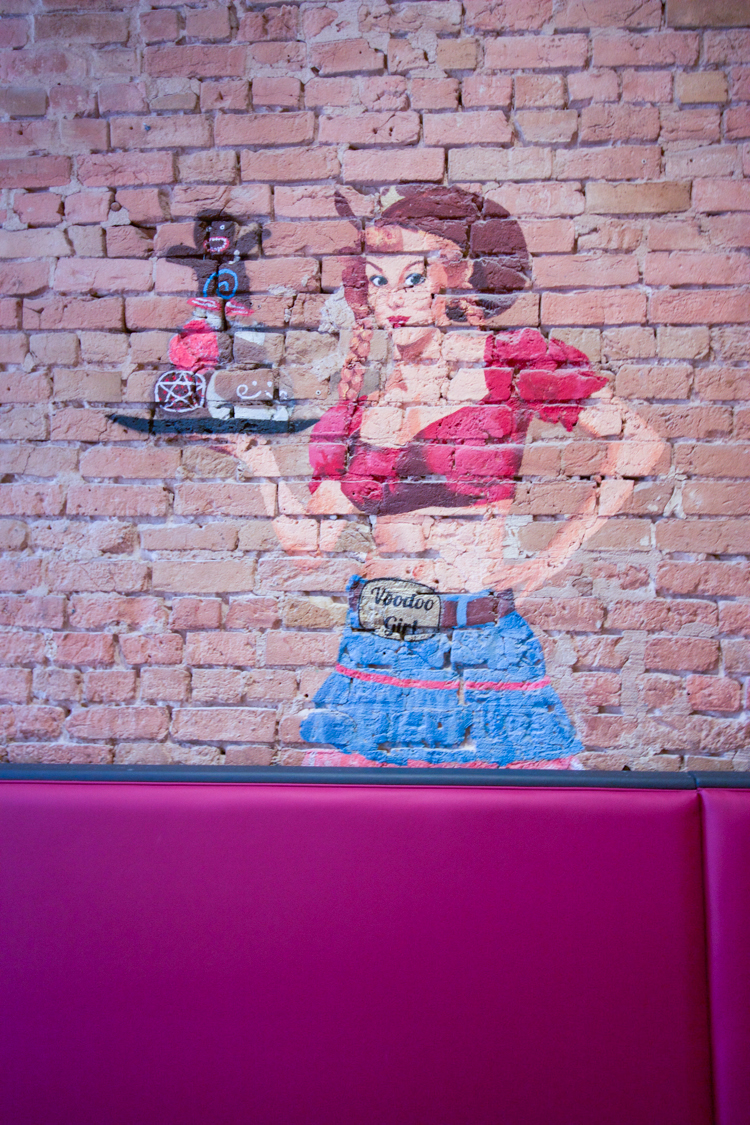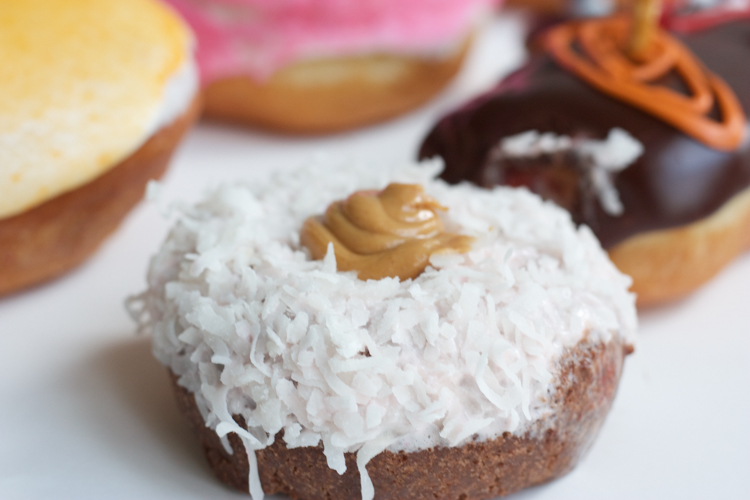 Our favorite flavors were the Ain't That A Peach Fritter– which tasted of summer peaches folded into layers of dough then fried and topped with a creamy frosting, and Mango Tango–which was a mango-gel-filled yeast doughnut with a sweet glaze and sprinkle of Orange Tang. I'm usually not a filled-doughnut fan, but the slightly tangy sweet topping and fresh mango tasting center won me over!
Of course, The Loop doughnut, topped with colorful fruit loops is a VooDoo classic and was fun to look at, but overly sweet for me. My kids loved it. The Dirty Snowball– a chocolate cake donut with marshmallow topping, shredded coconut and a dollop of peanut butter–was a surprisingly interesting and unexpected one.
The menu is long and fun,with some irreverently-named flavors. Make sure you have cash on hand (there is an ATM near the register), because they only trade doughnuts for cash, and you don't want to leave empty-handed!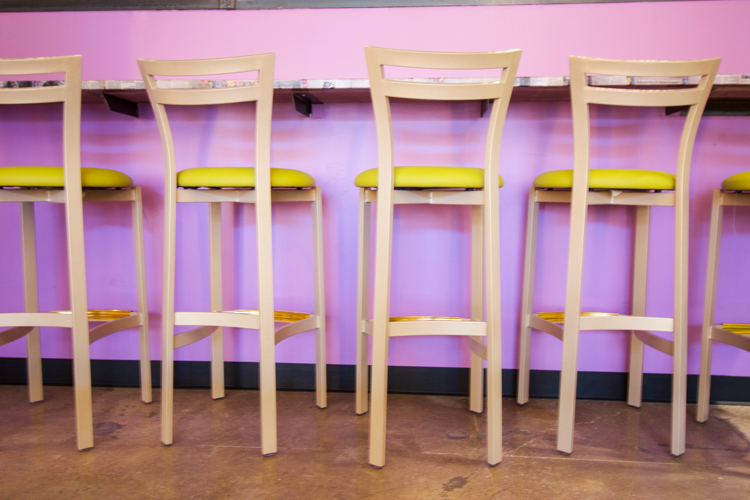 Around the corner and a couple blocks up from VooDoo, you'll run into a cutting-edge space for art downtown, The Contemporary Austin at the Jones Center. This 150 year old building was once the first three-story building in the city. Over the years it was a drug store, a theatre, and an art association before being renovated, rebranded, and reestablished as Austin's premier modern art space.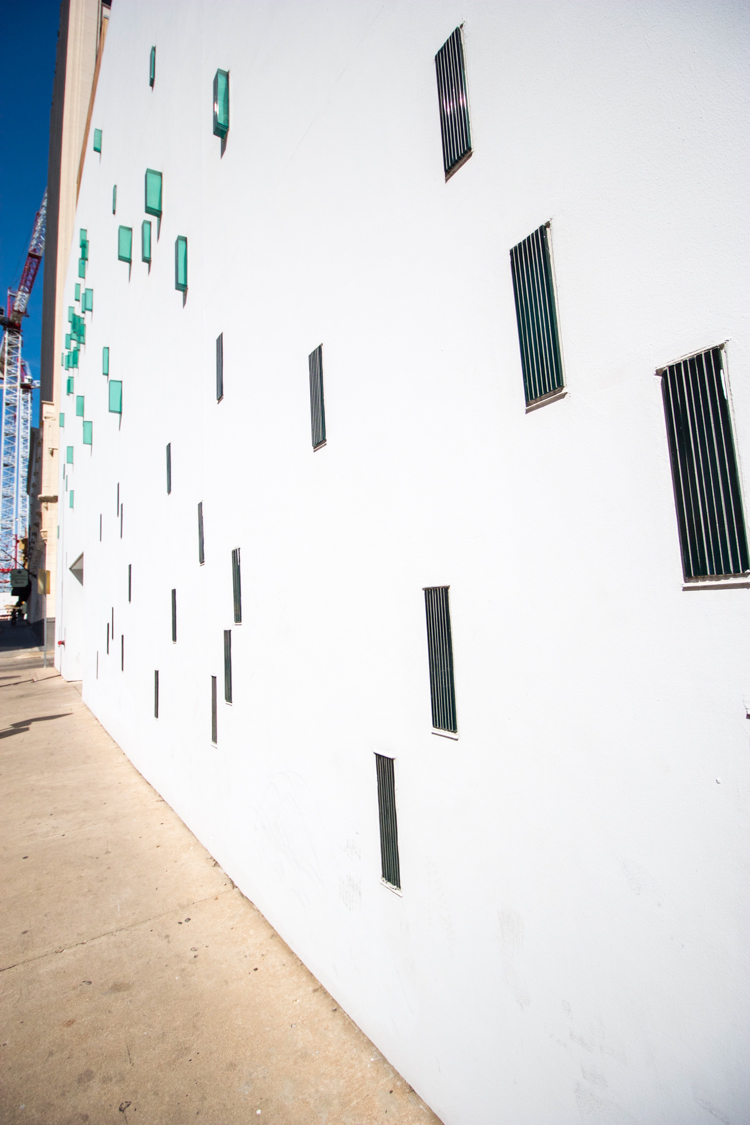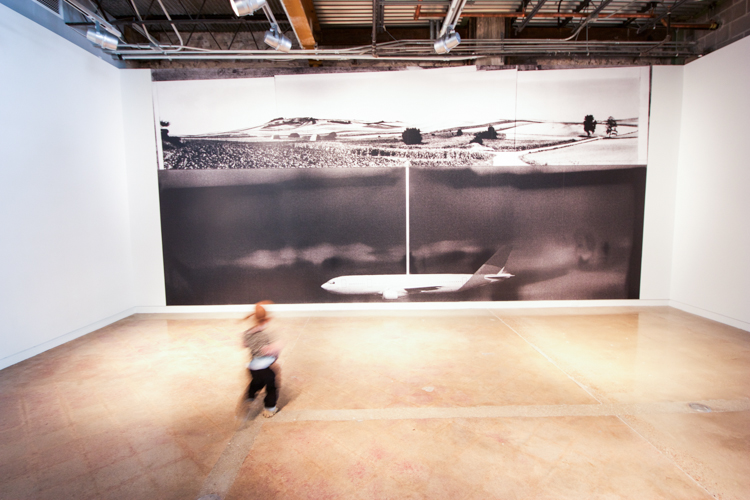 The Contemporary houses temporary art exhibits, created by emerging and established modern artists. The pieces I've seen have ranged from mind-blowing to head-scratching, and that feels like the fun part of art. It can evoke emotions, cause reflection, create questions or even confusion, and all of that is a piece of the experience.
The first time I visited, the whole museum was filled with installations by Tom Sachs, and left Dave and I mystified. He had built boom boxes with materials from concrete blocks and long horn busts to giant wooden phonographs. It was amazing. We loved it.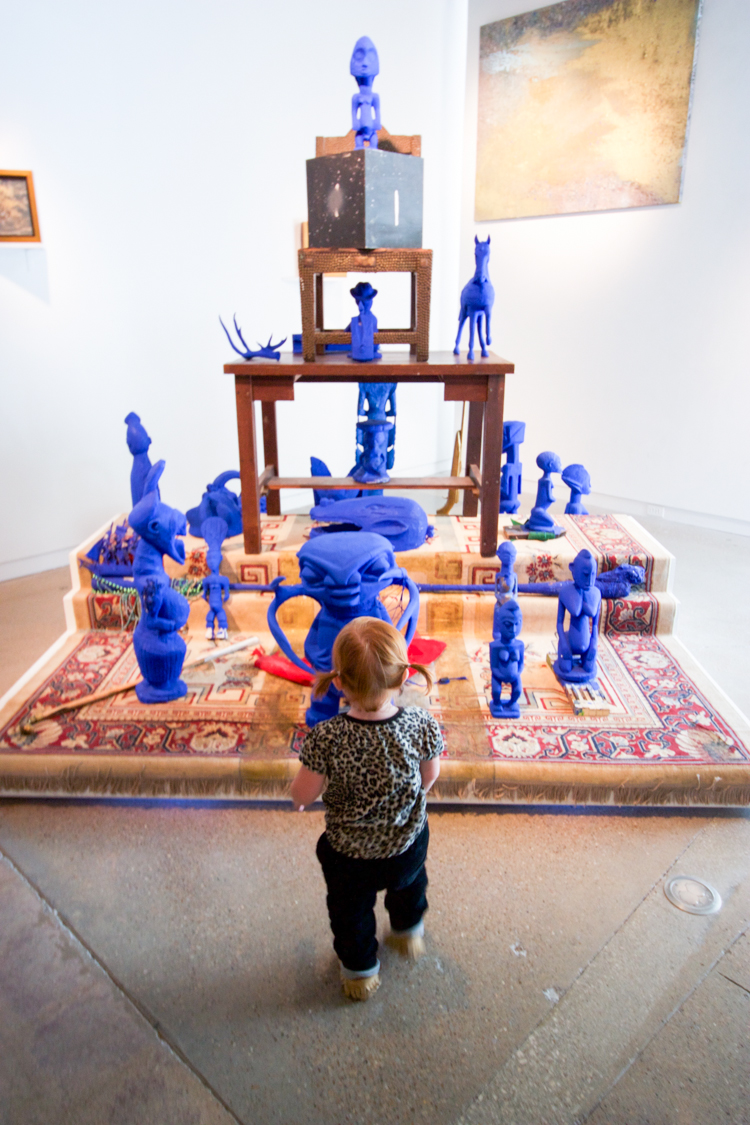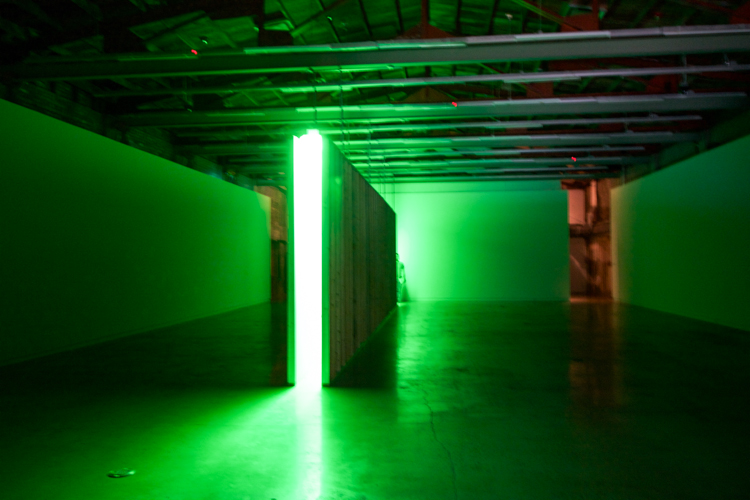 Every time I've been back since, the exhibition is different, and they've all been awesome. The current exhibit is Strange Pilgrims, installations circling around the theme of travel through space and time. Some of the pieces are interactive, like this light sculpture corridor by Bruce Nauman, where the viewer can walk through the eerily lighted, narrow sheetrock hallway. I took Plum, who I worried might be a little afraid, and she totally surprised my by running through giggling, then wanting to do it again and again.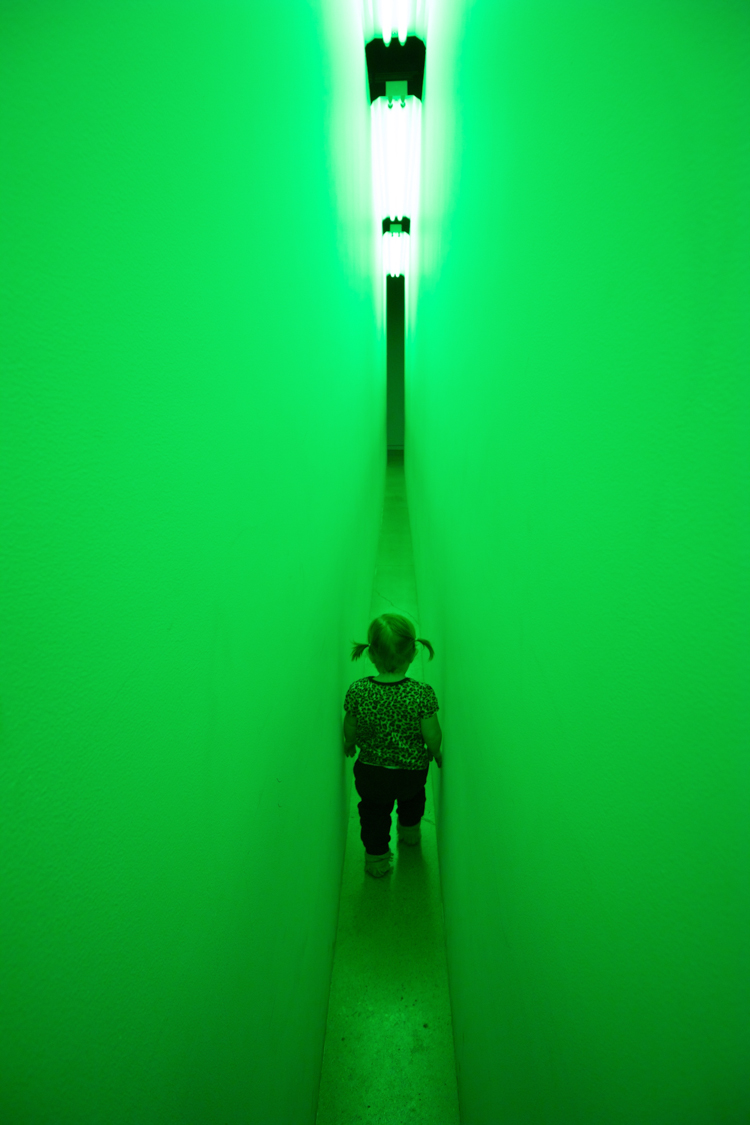 In the loft of The Contemporary, there is a fully interactive art learning space, with several different stations and activities to complete, inspired by the current exhibits. It's a great place to talk more about the pieces, and play a bit with some of the techniques and ideas.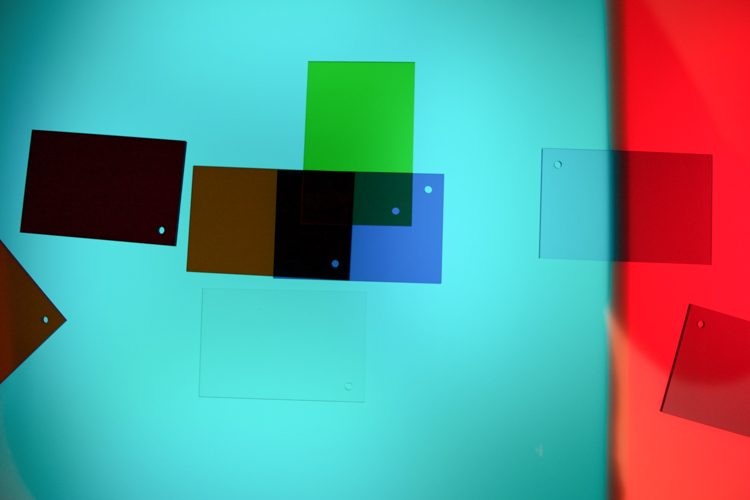 The Contemporary Jones Center costs $5 admission for adults over 18 (kids are free) and Tuesdays are free for all guests, making the space accessible for everyone. Admission to this downtown space also grants entry to the outdoor sculpture garden at Laguna Gloria (which I'll cover in another edition of Around Austin, because it's definitely another favorite.)
Since these two favorites are so close, they make a super cool and unexpected outing downtown. Both can be visited in an hour or two, and make a great after-lunch or early afternoon adventure.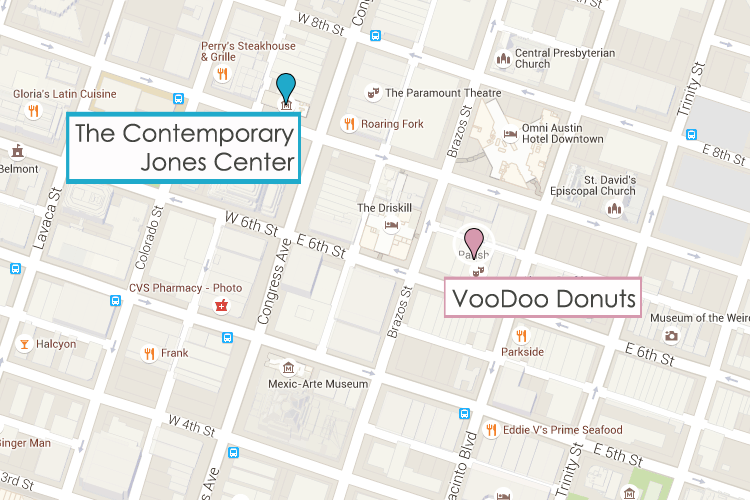 For more local favorites and adventures, follow along with me on Instagram where we're always exploring!