Back to School Clothes
School starts in just a couple of weeks and I can barely believe it. The summer flew by, as they always do, and we're enjoying every minute. Our many adventures definitely took their toll on the kids clothes and along with the excitement of new crayons, notebooks, and teachers, I was excited to get a new pile of back-to-school clothes for each of the boys. The whole process was really simple this year, and I'm happy to share some simple tips for back to school clothes as well as keeping them new as long as possible today.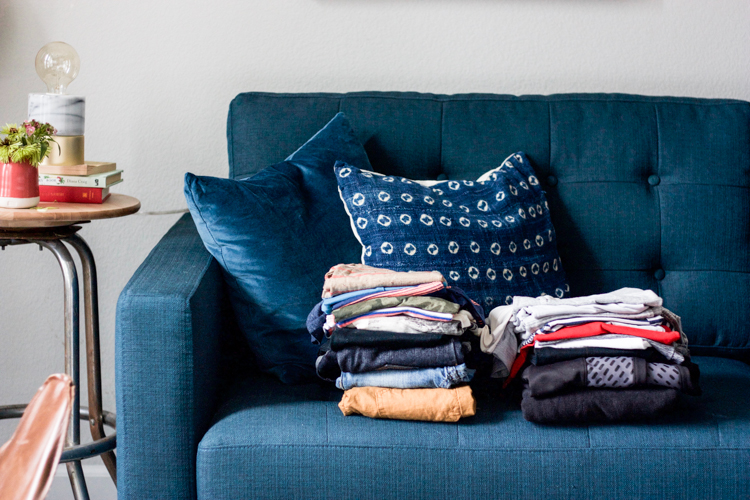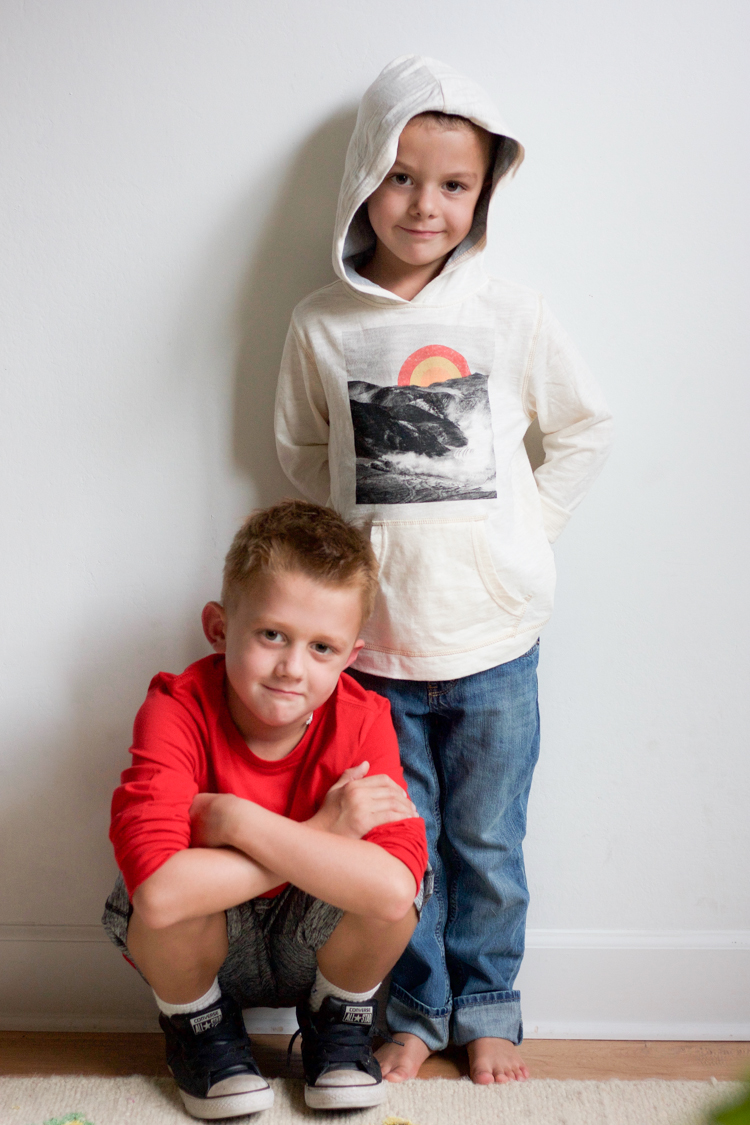 Simple, Budget-Friendly
If you know me at all, it won't come as a surprise that shopping isn't one of my hobbies. I like buying things to be simple, budget-friendly, and leave me plenty of time to do other things that I enjoy more. Last year, I thought it would be fun to take the boys each on a date to buy some back to school clothes. We took two nights, went to a few different stores, got dinner together, and it was a good time.
This year, in a quest to simplify even further, I decided I would take advantage of a sale at Old Navy, which is where a lot of the kids' clothes come from anyway, and get them all in one swoop. Still wanting the boys to have their choice, I had them come sit next to me at the computer one at a time and pick things out. Since my kids operate with a kids capsule wardrobe, it was easy to glance through what they already had that fit, didn't have holes or stains, and that they still liked wearing.
Then each kiddo sat on my lap as we browsed the available basics. Milo decided midway through last year that he only wanted to wear sport's clothes (much to my chagrin) and knowing this wasn't a battle I wanted to fight on a daily basis, I gave him a set of simple dressing rules:
Sports shorts must be worn with a sports shirt (as opposed to the button ups he sometimes mixed and matched with his basketball shorts)
Sports clothes must be worn with sneakers (rather than sandals, boat shoes, or his favorite cowboy boots)
As long as the color was neutral, he could wear sports clothes as often as he liked
He was thrilled with the idea of dressing in basketball shorts and tops daily, and promptly filled the cart with them, plus a couple other tees and jeans.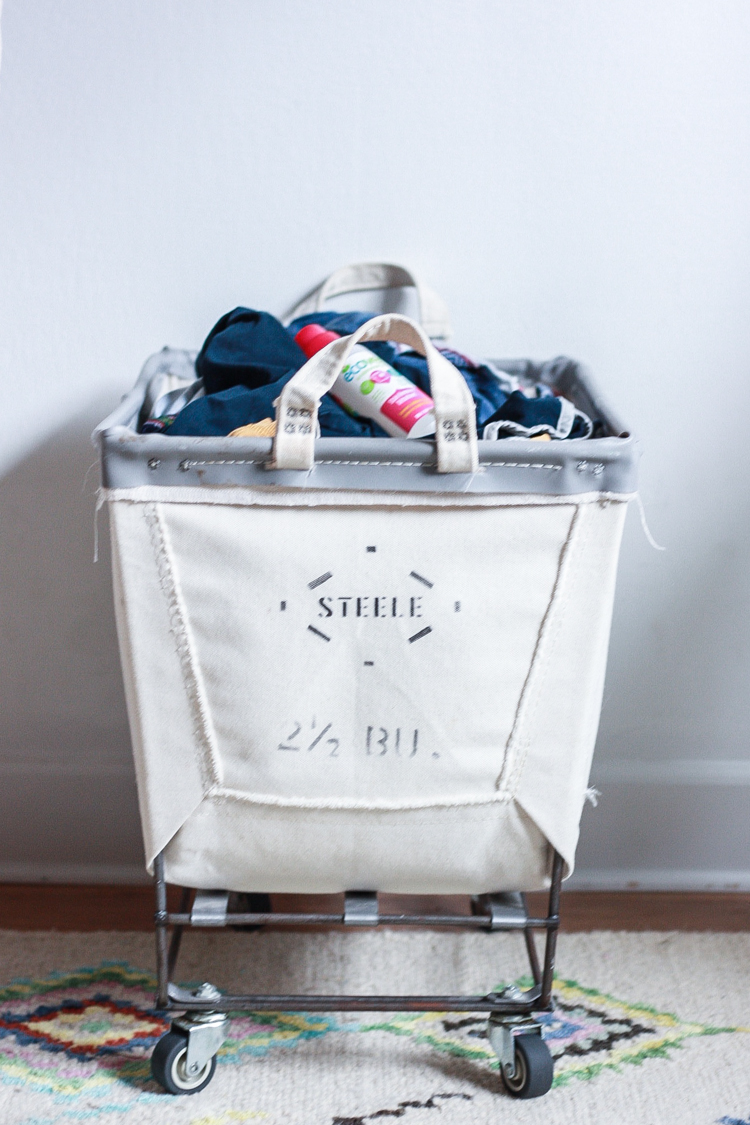 Online Shopping
Eliot already has a little more natural swagger than his older brother, and tends to choose things that are comfortable, simple, and usually striped. He's also a huge fan of long sleeved shirts, which he wears even during the summer, and I tried to let him pick things I knew that he would wear often. We also had to get all new pants, because this kid puts holes in knees like no other I've known.
I grabbed a few things for Plum, and then we waited for the mailman.
Instead of the online ordering being a drag as opposed to a fun date-on-the-town, the boys seemed even more excited about it because we got to enjoy all of the clothes twice! Once when we were choosing the pieces and adding them to our order, then again when the big box arrived on our porch and they got to open up all of their bags, try everything on, and have a mini-fashion show for the family. They loved it! And with that the back-to-school shopping was finished. One and done. It was amazing.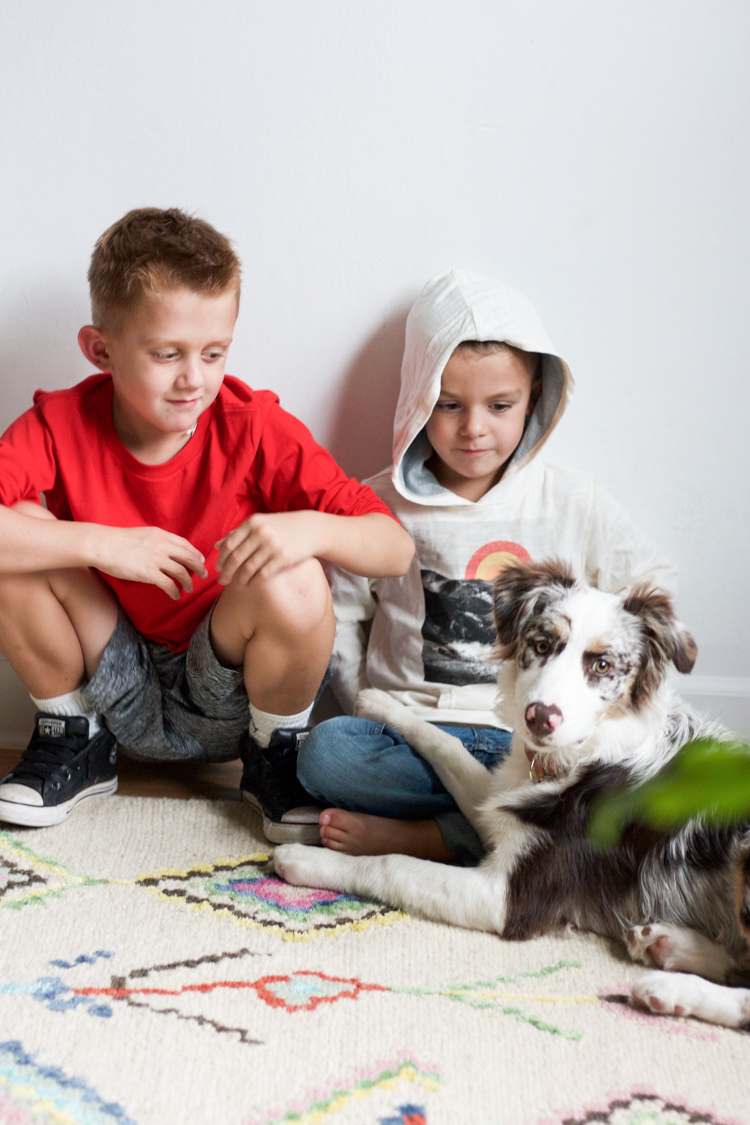 Easing the Wear and Tear
Now that we have all of the clothes, the new trick is keeping them clean and looking new for as long as possible. I started by not letting them wear them out of the house until school actually began (I know, what a mean mom!) But, once they headed onto the playground and into art class last month, we have had to fight stains on a weekly basis.
My laundry system is fairly simple, and I appreciate a quick and easy trick for keeping stains at bay. As far as the tears and holes, I'm sure no matter what I do I'll be working on some DIY Interior Knee Patches in a few months. In fact, given how simple this method of doing them is, I'm tempted to reinforce some knees before they even get started.
So, armed with our piles of new school clothes, stain stick, and sewing machine, we are loving the new school year!