I'm having a hard time believing how grown up my baby is! Now that the boys are back in school, we've got some one on one time together, which is so fun. At the grocery store this week she pushed her own (mini) cart, and collected all of the items she wanted to put in there: bananas, bananas, caramel corn.
Watching her, it began to settle in that she's not a little baby anymore. In fact, she's starting one day per week of Spanish Immersion preschool tomorrow and is as ready as could be.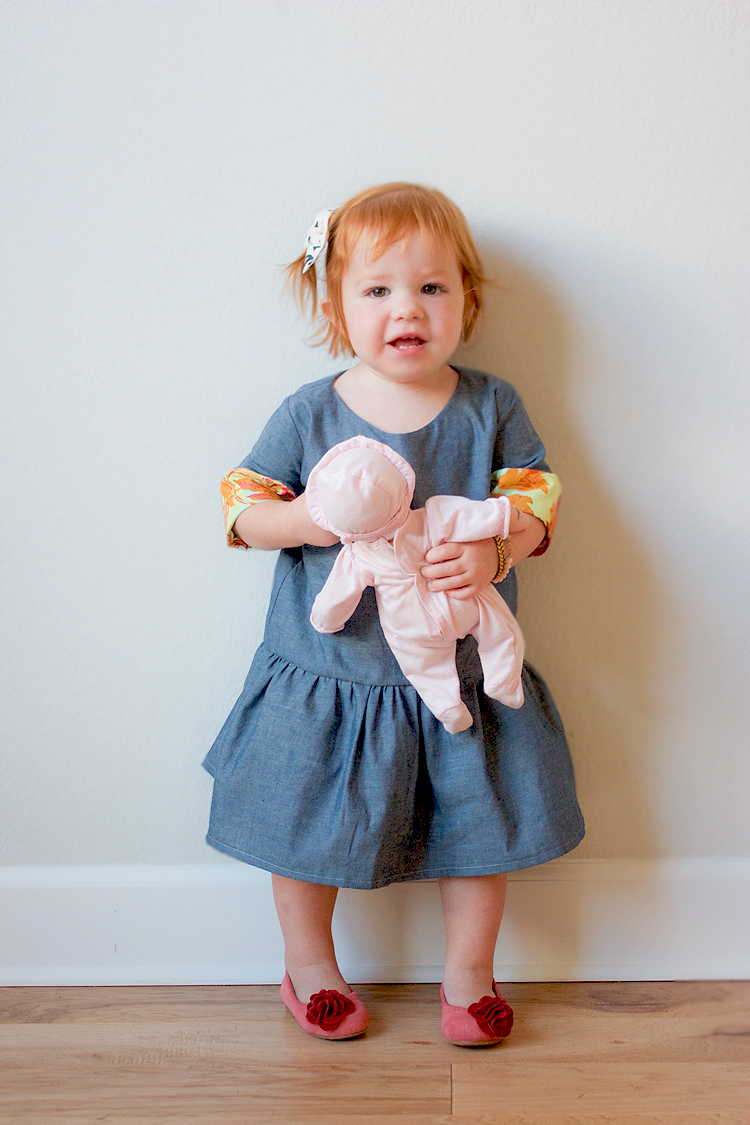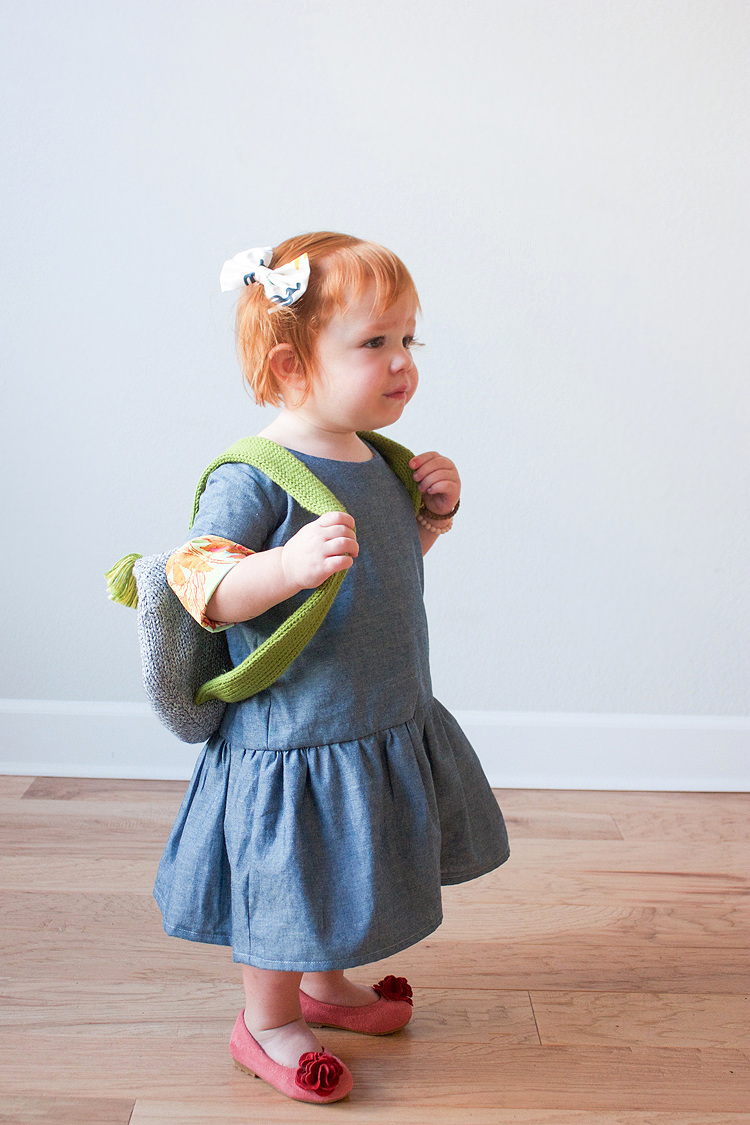 I haven't yet sewn anything back-to-school for either of the boys, but I fell hard and fast for this dress pattern variation from the new Five and Ten Designs Volume Three and had to make a little back to school dress for Plum. I love the drop waist, contrast cuffs, and the exposed back zipper to finish the little girl look. So cute.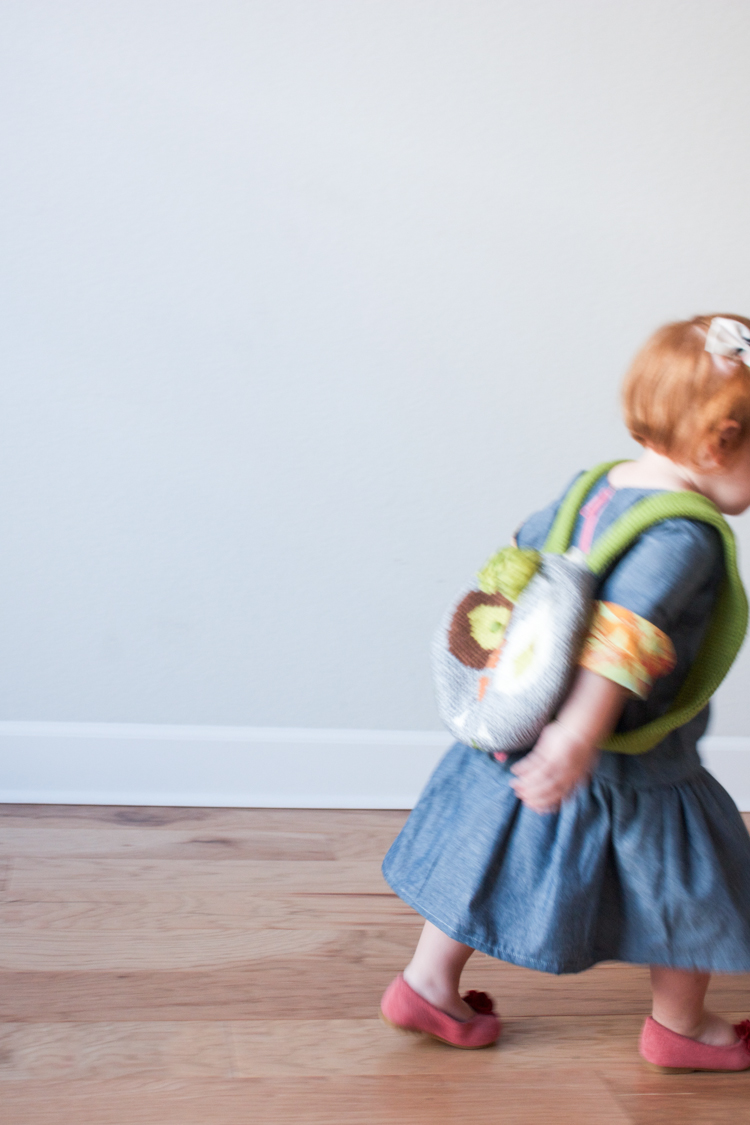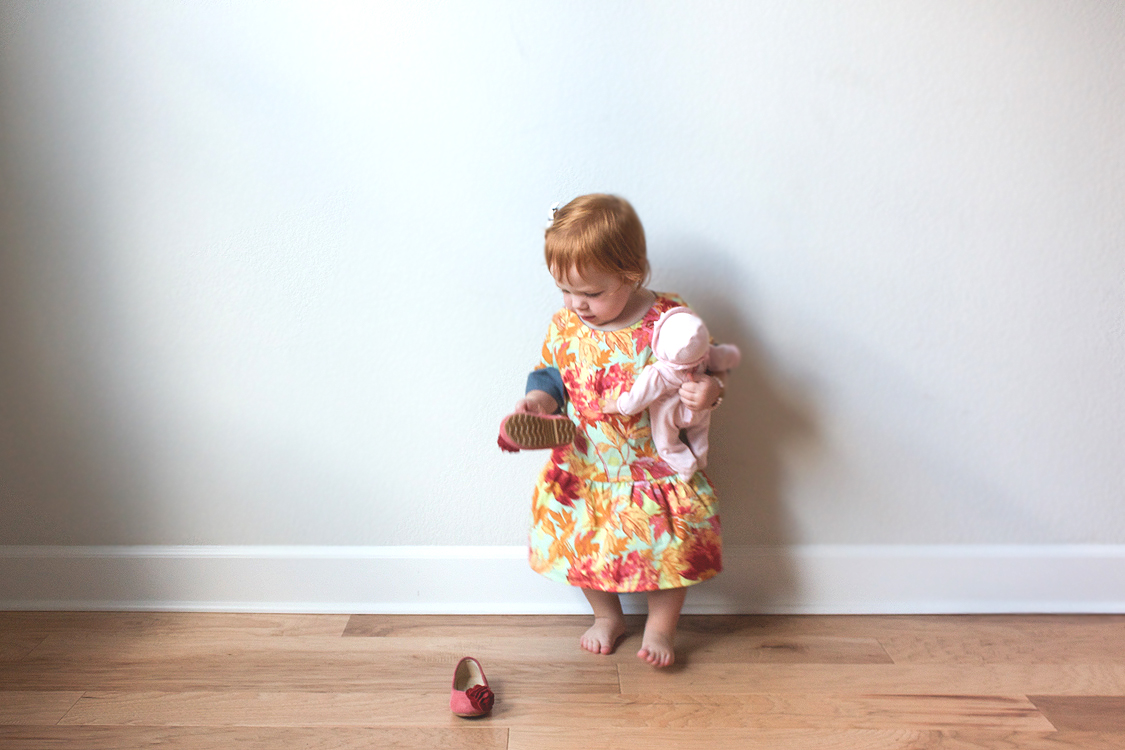 This dress is fully lined, which makes it a clean and beautiful sew, and also with a little bit of thought can make it reversible! I made sure both hem lengths were even, so that Plum can wear this floral side out, too.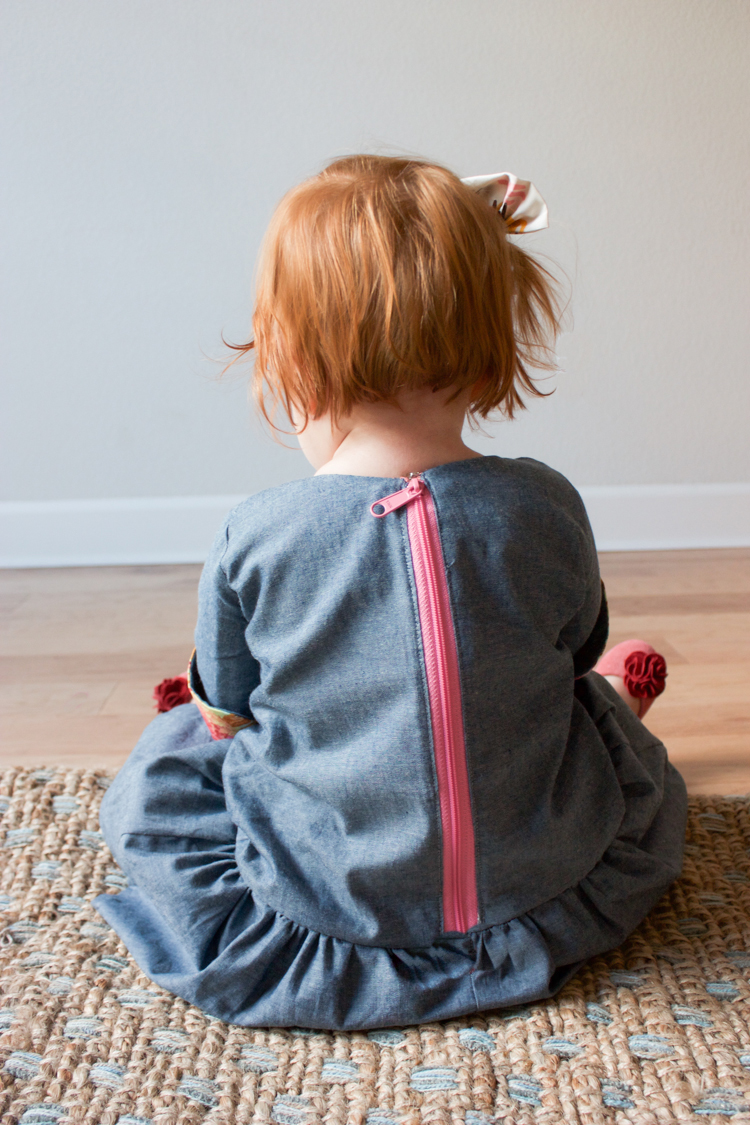 Five and Ten Designs is an innovative pattern company was created by five of my favorite sewing women from around the internet. In each volume they use one base pattern block, then give instructions and ideas for how to create 10 different looks! This new volume starts as a base a-line dress, then variations make it a shirt, color blocked, collared, pleated, etc. Learning to "sew outside the lines" and using the base pattern is such a great exercise in design and creativity, and I love being able to make so many variations (especially after printing and taping the pattern block together! Thats the worst! ha!)
Right now through the September 16th you can use the code BACKTOSCHOOL for a 15% discount on your total purchase, including the other two volumes, so you can get sewing with all your free time while the kids are in class. wink, wink.
Adorable Kate Flats c/o Fox Paw Shoes (on sale right now!), Bow c/o Ellia May Designs, Bracelets c/o Poppy Lane and Co