Baking was a rare event when I was growing up. My mom would make cardamom bread braids every Christmastime to take around to neighbors, and there was always a box of brownie mix in the pantry or a roll of cookie dough in the fridge. Other than that, I don't remember spending much time in the kitchen baking.
So, as a young married, when I discovered I had a real interest in cooking, baking, and all things food-related, I was surprised to find that baking was a really simple endeavor, provided I kept all the ingredients on hand. When my kids came along, I had a little bit of a learning curve to go from baking by myself to baking with kids. But with a little practice and a little patience it has become one of my very favorite activities.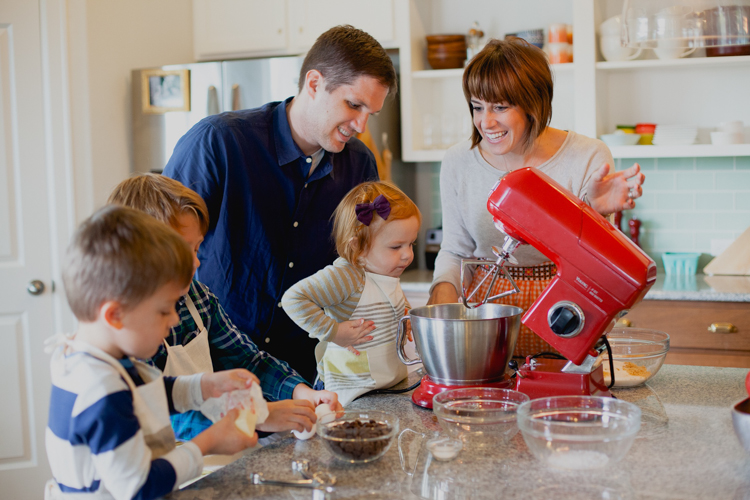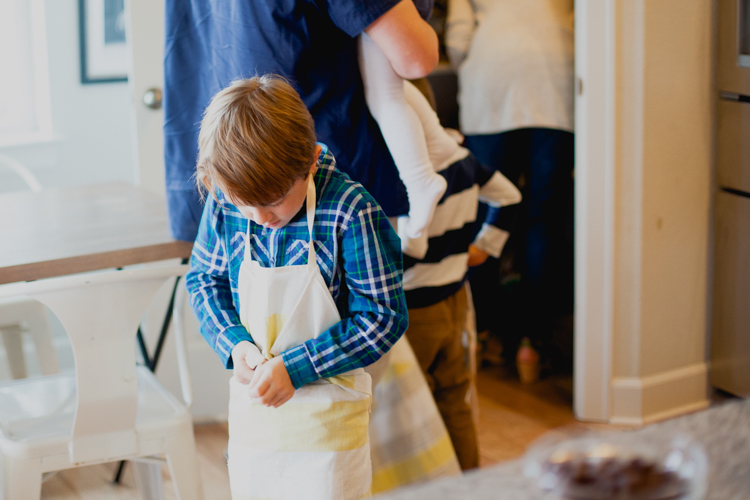 About two years ago, when the boys were in pre-school and Plum was a newborn, I decided that I wanted to teach my kids was to be comfortable and competent in the kitchen. Up until then, I had avoided baking together, trying to keep them occupied with toys or movies while I made dinner and dessert. Then I realized that in order for them to learn, they needed to practice!
Although baking with kids is much slower and messier than baking alone, it's such a fun way for me to spend quality time with my kids, while engaged in an activity we all enjoy. (After too long I finally got around to making the kids their own dish towel aprons.)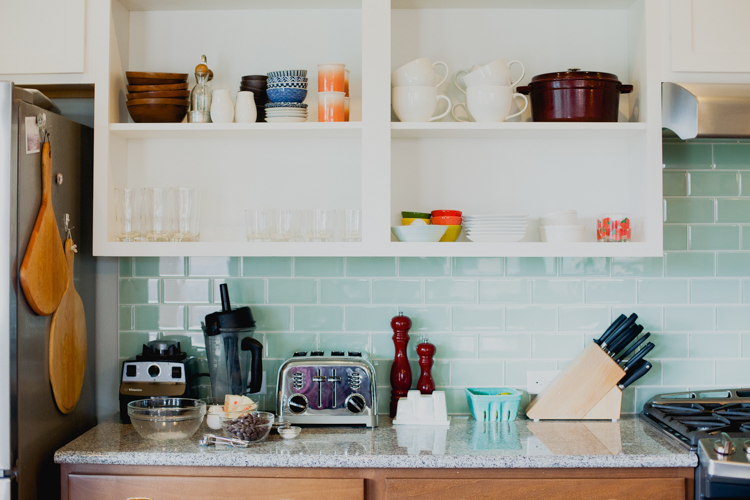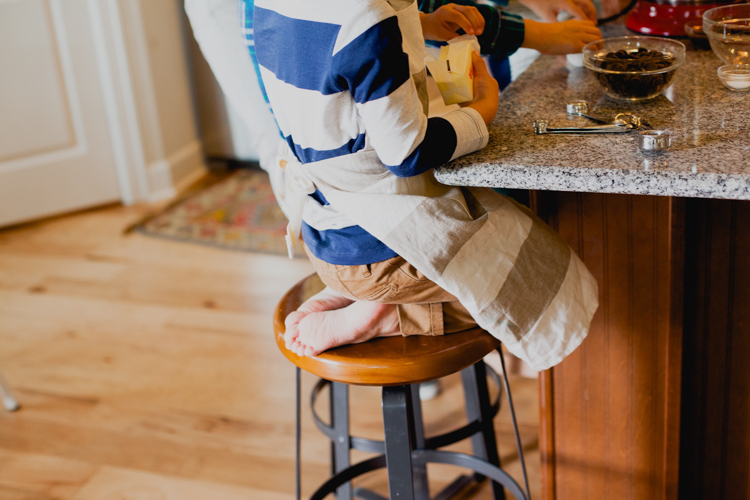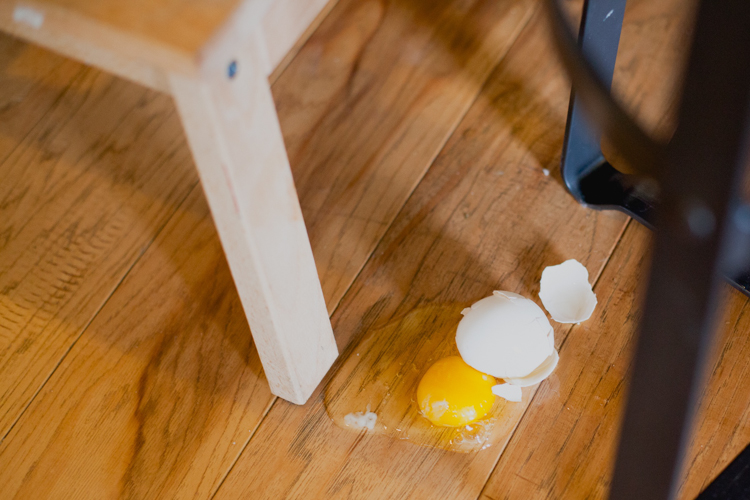 They scoop and I measure. They crack and unwrap while I mix. We usually bring out three eggs, when two are all the recipe calls for. We may have made a hundred batches of cookies over the last two years, and the kids can now tell me what order we put in the ingredients, and how long we bake. I love that the process is becoming habitual. So much so that it feels like an easy way to spend an hour before bedtime or a Saturday afternoon.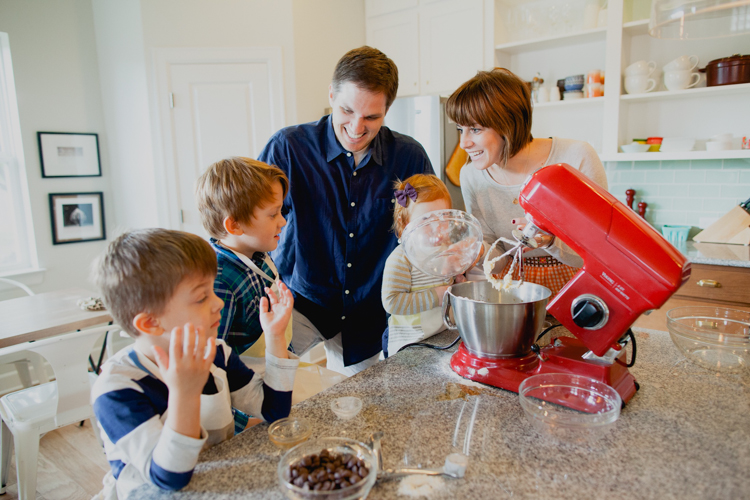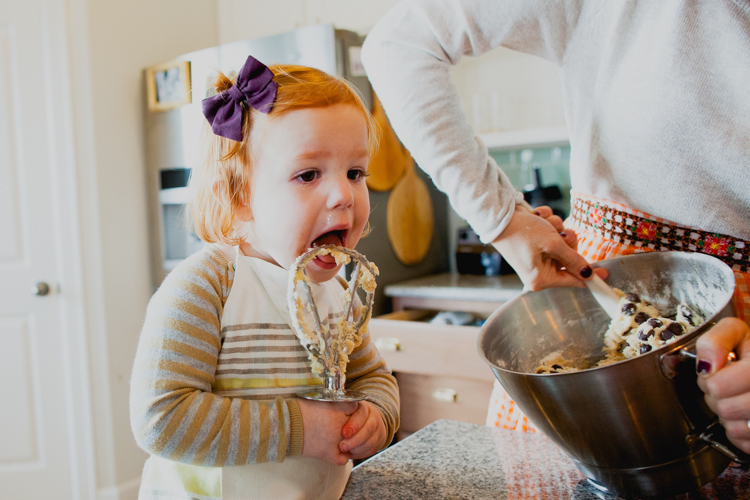 We've gone through several chocolate chip cookie recipes, but our very favorite remains the most simple we tried. The only change we make is doubling the vanilla and cracking sea salt over the tops of the formed dough before baking. That extra salt just kicks everything else a notch! Sometimes we also use a 1/2 cup cookie scoop rather than our usual 1/3 or 1/4 cup scoops to make extra large cookies, and they're amazing.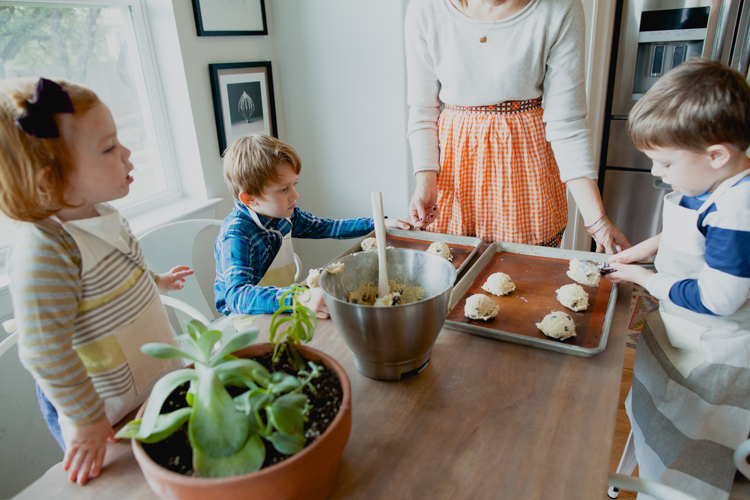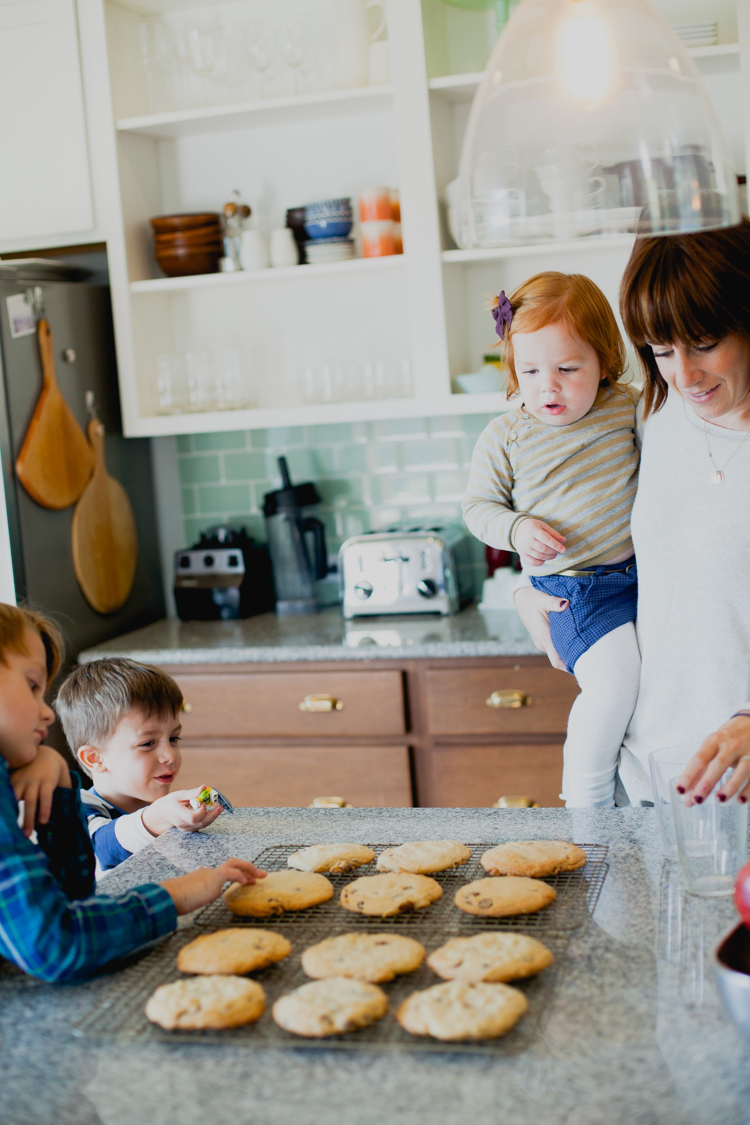 With the kids becoming comfortable with cookies, we're moving on and adding skills. Milo now makes better scrambled eggs than I do (with a little help at the stove.) Consciously exposing my kids to, and teaching them about working in the kitchen is already adding so much to our relationships at home, and will benefit them well into their futures.
It was so fun to have one of our family baking sessions captured by Austin based lifestyle photographer Chelsea Francis a few weeks ago. Time seems to be passing quicker than ever, and these days of baking with kids will soon turn into baking with teens. I look forward to it all.
Make the kid's Dish Towel Aprons or my Vintage Apron.
The Best Chocolate Chip Cookies
(Adapted from the Trader Joe's Chocolate Chip Cookie Package)
2 1/4 C flour
1t salt
1t baking soda
1 C packed brown sugar
1/2 C sugar
1 C butter (room temp)
2t vanilla
2 eggs
1 package of Chocolate Chips
1 Tbsp sea salt
Heat oven to 375 degrees. Mix dry ingredients and set aside. Cream butter and sugars in a mixing bowl until soft and fluffy. Add eggs, one at a time mixing in between. Add vanilla. Mix in dry ingredients until combined, then add chocolate chips. Scoop cookies onto sheets and sprinkle or grind sea salt over the top, then bake for 8-10 minutes.