On my birthday earlier this month, Dave and I took the boys on a spontaneous dessert crawl in the hip DC neighborhood of Georgetown. We first stopped at Dolcezza Gelato, then grabbed a cupcake at Sprinkles, and finally rounded out the short hop with a frozen hot chocolate at Serendipity II.  The outing was so much fun, and later we shared the experience with our good friend Steve (who was also babysitting the boys while Dave and I went on a birthday dinner date). Steve mentioned it would be cool to do a cupcake-only crawl, since there are so many shops around! We all loved the idea and as we brainstormed, it became a solid plan: we would host a cupcake crawl the next weekend.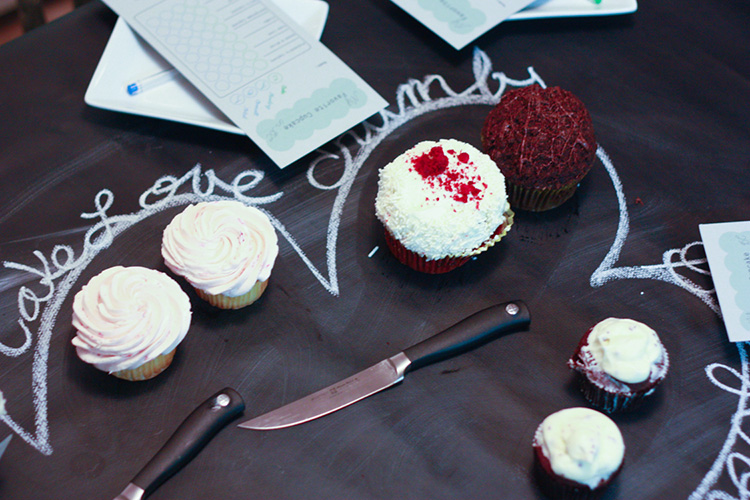 Cupcakes used to be trendy, but over the last five or so years, they've morphed into a true staple for parties, special occasions, and every city's local food scene. How many cupcake shops are there in your city? In and around Washington DC, where I live, there are over 20 shops, all boasting the best, most delicious cupcake ever.
For our cupcake crawl, it made the most sense logistically to assign out cupcake shops for each of the four participating families to visit and choose a cupcake to bring to our house, rather than to drive all around town together to taste them. It would be more fun to taste them side-by-side, and more comfortable to hang out at a home, rather than in a shop. (We also thought the kids might go to sleep and leave us to taste in peace, but they ended up playing and sampling with us until far later than bedtime!)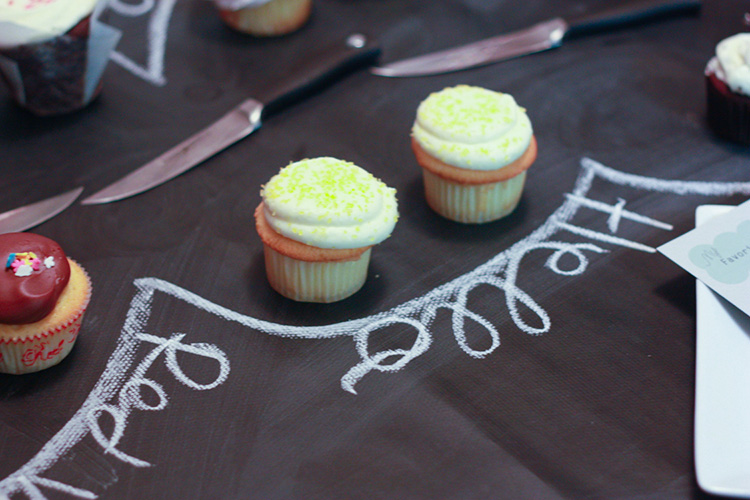 I looked up the top eight most interesting and nearby shops to include in the crawl (which became a tasting when we took the driving piece out), and invited each couple to buy two of the same flavor from each of the two shops that they visited. The plan was to cut each of the two cupcakes into quarters, allowing each of the eight adults a couple good bites! With eight shops in the running, we would each eat two full cupcakes by the end of the night, which seemed reasonable.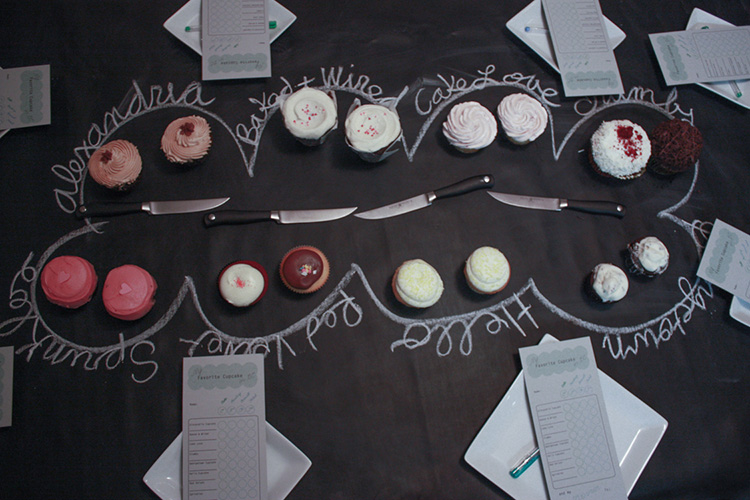 The setup for the tasting was simple. I used my chalkboard tablecloth as a hand-written display, writing the names of the eight cupcake shops in alphabetical order around the table. As our friends arrived, they added their two cupcakes from each shop onto the table in the designated area, and then took a seat. We had milk and water on the table, as well as knives for quartering the cupcakes before passing them around.
Every tasting party needs a score sheet, so I whipped one up and personalized it to include the eight specific shops we were going to taste, in alphabetical order, as they were set up on the table. The scores themselves weren't standard (I used a scale of 1-5, one friend chose to use 1-10) but there was a space to score frosting, cake, and overall (which might include size, decoration, flavor combinations, price, etc.) and then a place to write the total score for each cake.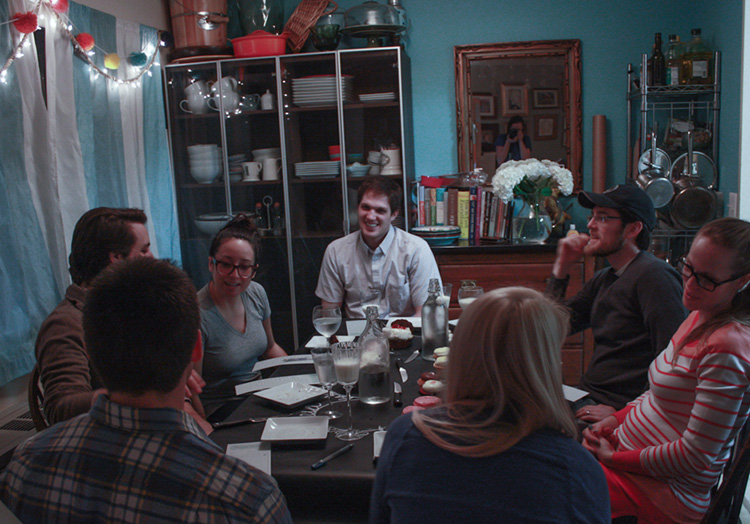 We started with Alexandria Cupcake (first on the list). As it was cut and passed, the couple that had brought it shared what flavor they choose, and any little tidbits of information they may have gotten at the shop. It was fun to compare comments and thoughts about each cupcake as we tasted and scored them, moving around the table and down the list in an easy, orderly fashion.
The goal of the tasting was not to choose a winner for the best cupcake in the DC area, rather invite everyone to discover what their OWN favorite cupcake was!   One of my very favorite cupcakes of the night received the lowest score from almost everyone else at the table! Likewise, my least favorite was someone else's number one pick.  Everyone loved a little something different, and we all had a great time analyzing what they liked and didn't like about the cupcakes we tasted.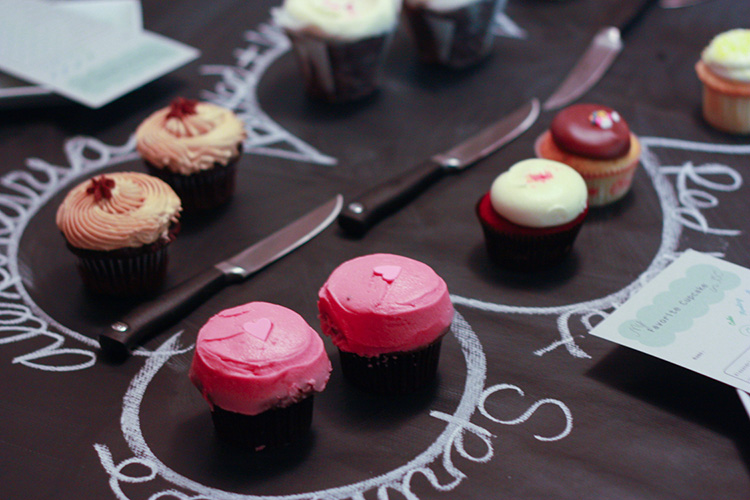 I edited the cupcake tasting score sheet to be customizable to any location, and am sharing it as a free  printable so you can host your own local cupcake tasting. It is such an awesome, unique way to spend time with friends and learn a little bit more about the cupcake scene in your city.

Don't you think this would make such a fun birthday bash? Add a candle and a song to one of the cupcakes and make a wish!
In case you wonder, the eight shops we tasted were: Alexandria Cupcake, Baked and Wired, Cake Love, Crumbs Bake Shop, Georgetown Cupcake, Hello Cupcake, Red Velvet Cupcakery, and Sprinkles. Also, if you're local and would like the DC area score sheet, including these eight shops, let me know and I'll email it to you!