We're now 6 weeks into our More Than Enough Stuff experiment. Last week, along with refraining from buying anything, I also had the chance to make Plum a Valentine's Day dress using fabric, trim, and notions I had on hand in my well-stocked sewing stash.
Her blush pink eyelet Valentine's Day dress not only turned out absolutely darling on her, it also helped remind me how much fun this family challenge can be.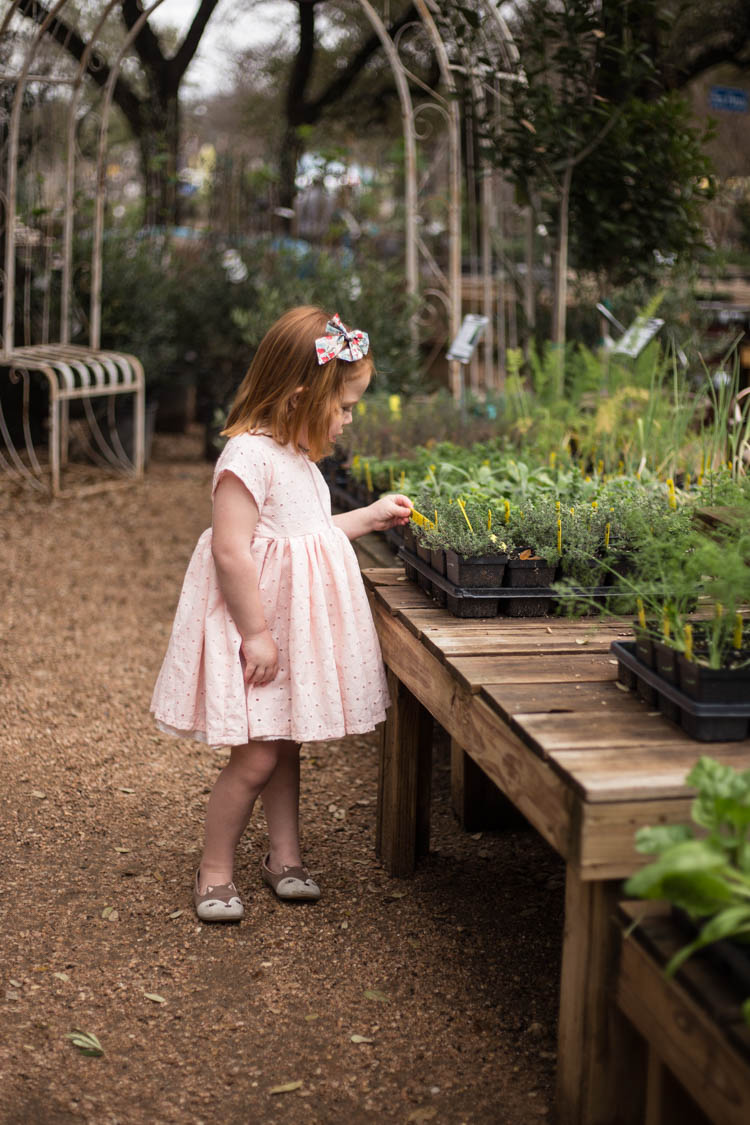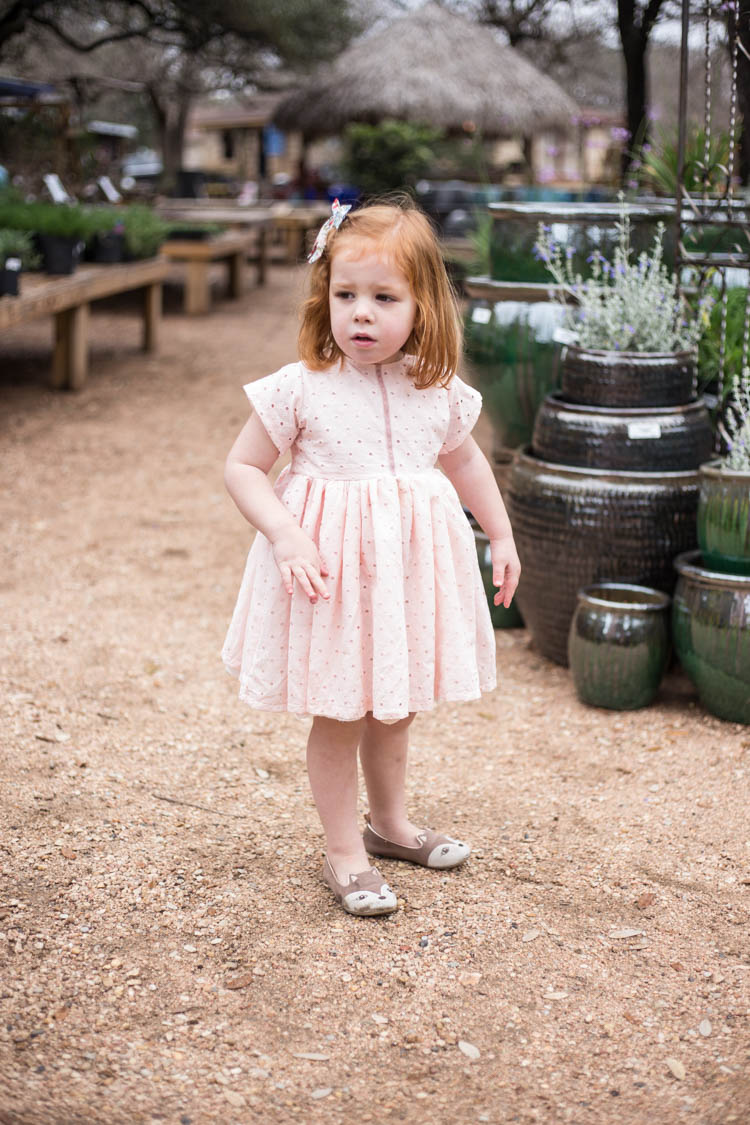 Plum had asked for a pink dress. She is thoroughly obsessed with pink in any shade, and she is also obsessed with twirling and dresses. So, this combination turned out to be perfect.
Being rather busy with work, house projects, side hobbies, and church responsibilities, I hadn't actually made her a dress and it was Valentine's Day eve. I figured she wouldn't know the difference in date, and I would get around to it when I had more time.
Then, when I couldn't sleep, I rolled out of bed around midnight and headed to the sewing room. I had the perfect blush pink eyelet fabric in mind; a couple yards that I had ordered from Michael Miller a couple years ago for a project that I never finished.
As I pulled it from my stash, I marveled once again at the quantity of fabric I own. I even went through it all and organized it last year, paring down the two hundred or so yards to less than a hundred. But there is still so much! More than enough, for sure.
I used a dress that fits Plum well as the pattern, and did a quick rub-off. I cut, sewed, gathered, and hemmed, then a couple hours later finished the dress with a short bit of nude colored velvet trim that I had saved…hoarded…for a time such as this. The result was a darling, pink, twirling Valentine's Day dress, fit for my favorite little girl.
She squealed when she saw it on Valentine's Day morning. (Then she tried it on and I realized I hadn't accounted for seam allowance properly, so she went to school in play clothes while I quickly added an inch to each side seam.) When I picked her up from school I was ready with the newly altered dress, and she was ready to spin and twirl her way around the nursery as we gathered inspiration for spring landscaping.
For our special, annual Valentine's Day dinner, we skipped our traditional gift of books for each child and simply did a couple sweet consumable treats instead. We had planned to pull a couple little-used books from our baskets and re-introduce the kids to them instead of buying new books, but time ran out and everyone seemed just fine with their chocolate hearts and jelly beans instead.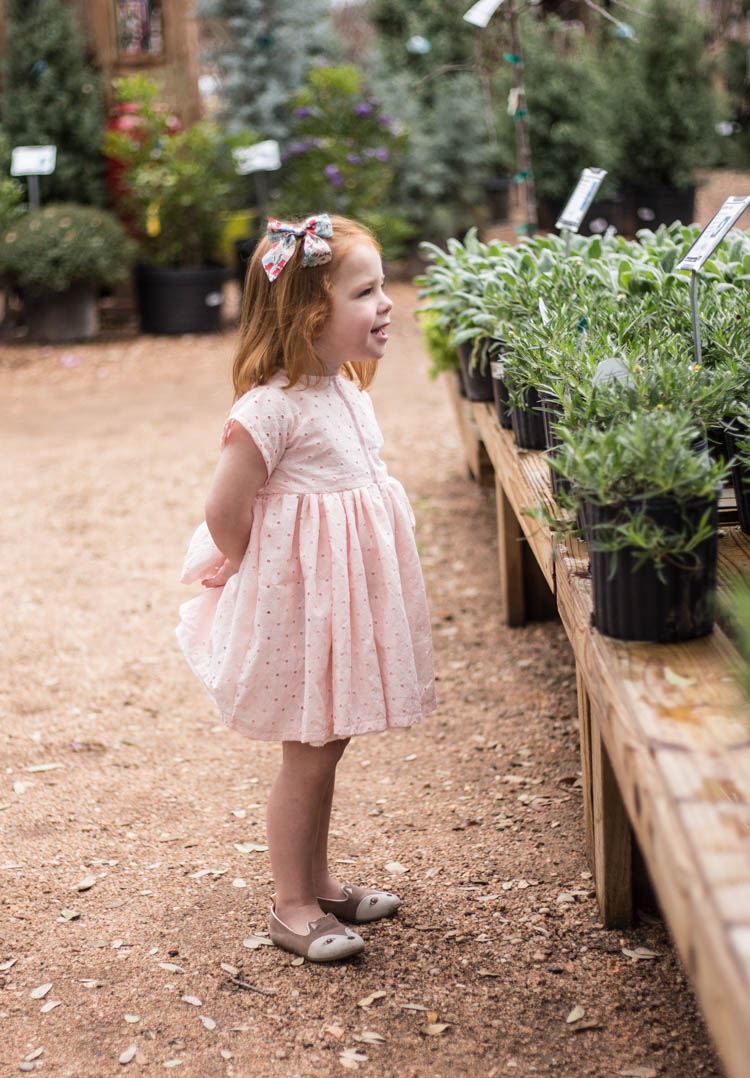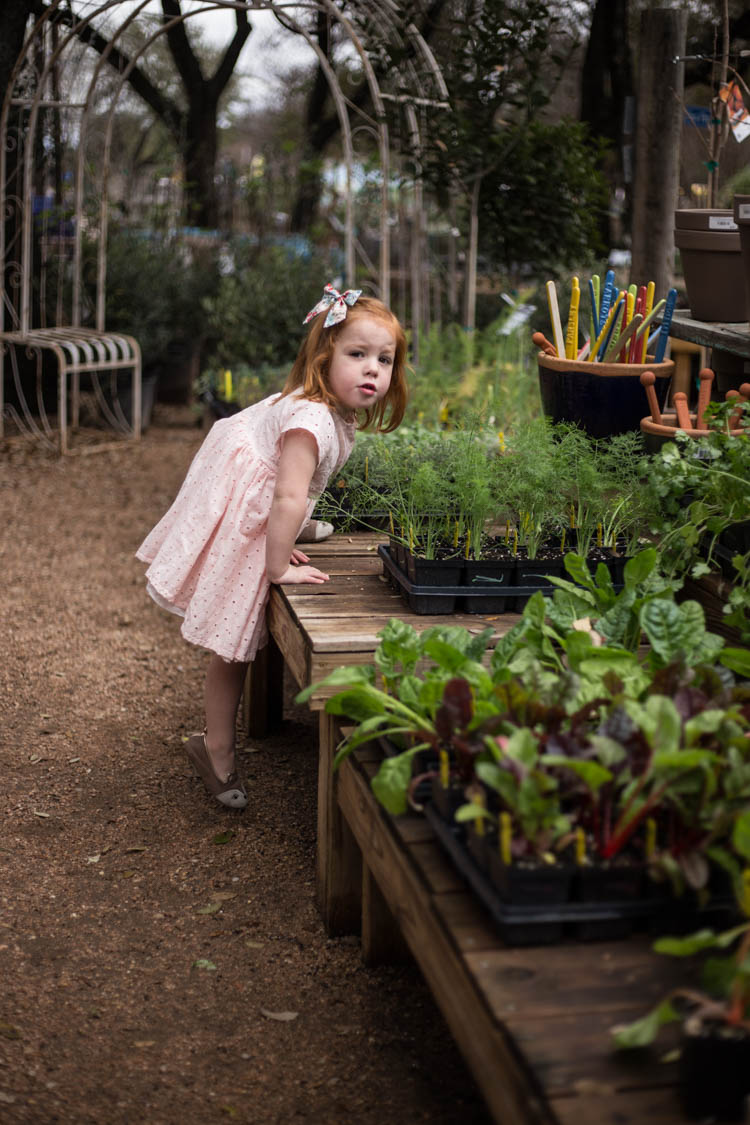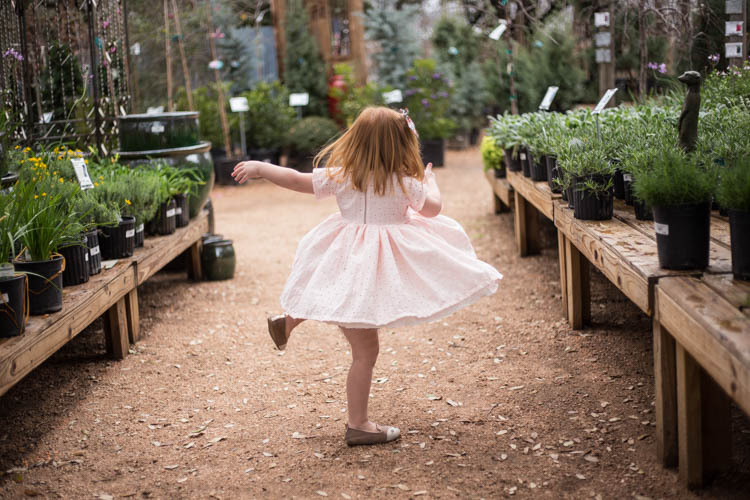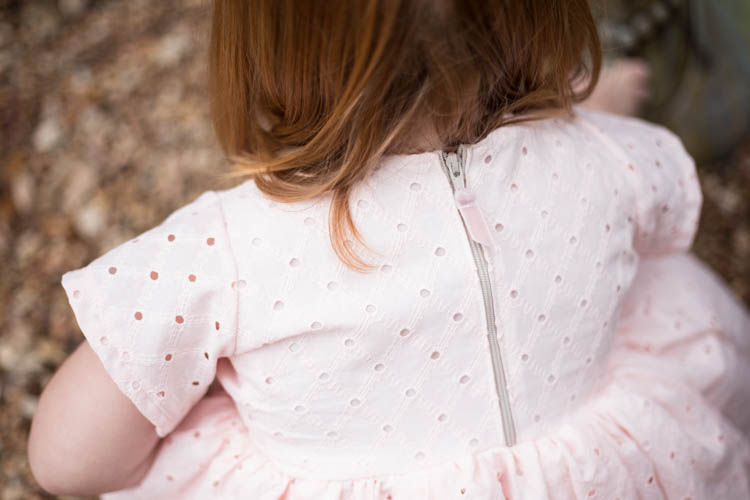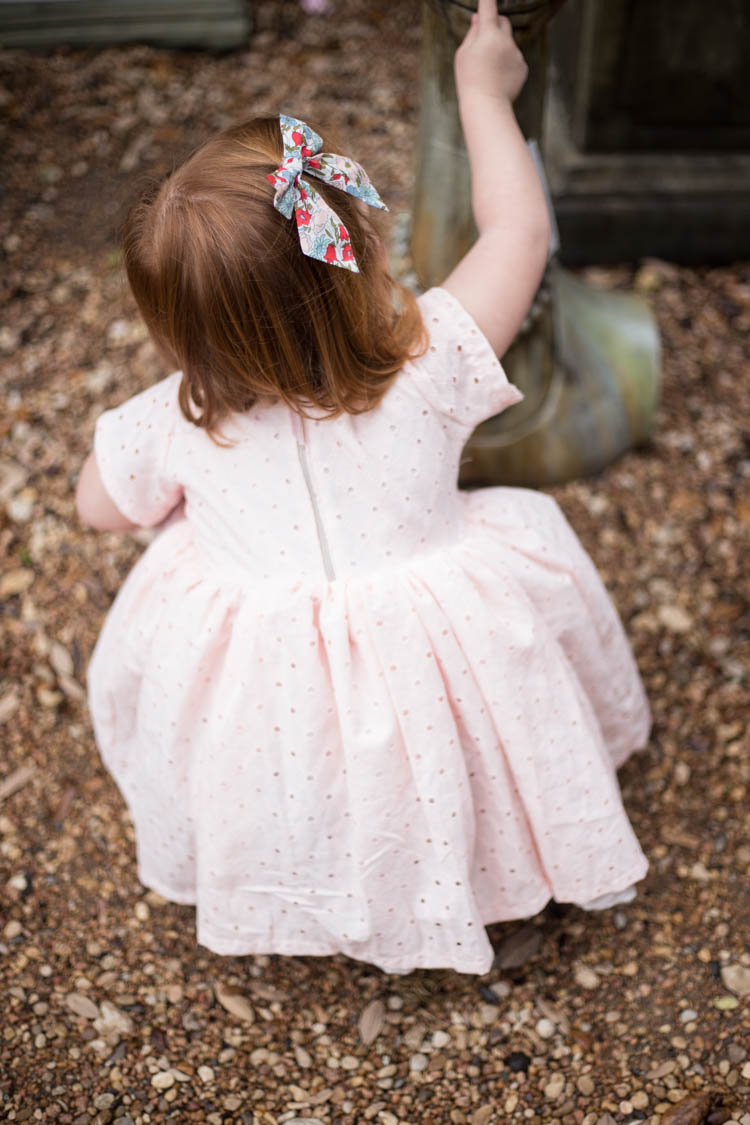 In some ways, our More Than Enough Stuff challenge has been simple enough for us so far that it has almost faded into the background of our routine. I avoid stores except for when grocery shopping. When I am out shopping, the aisles of things don't call to me as they did just months ago, simply because the decision to not buy has already been made. That feels good.
In other ways, this challenge has begun to feel so routine that it is losing a bit of it's novelty. Is that weird? I was in a store the other day and I saw a perfect, striped summer dress for $14.98 that I knew immediately I would wear all the time if I bought it. I wondered for a minute if this challenge we've created is going to amount to any sort of lasting insight or change for the good. Our intention is definitely there, but how much difference can not buying stuff really make? Only time will tell, I guess.
Making Plum's little pink Valentine's Day dress using fabric I already owned was one hands-on way for me to enjoy this experiment of not buying. I felt uplifted by the creativity of making, and the gratitude of using what I have. I also loved seeing her dance happily in something I had taken the time to make myself, rather than something I had quickly picked out at a store for the occasion.
On another note, I've become extra busy with work projects (don't they always seem to converge into one insane week? For me, that is this week. Pray I survive!) As the declines tighten, I have slackened up my housekeeping.
Every day I seem to feel more and more buried in our own belongings. That feeling has also redoubled my determination to organize, declutter, and get rid of as much unnecessary stuff as possible. My sanity depends on it!
In summary, the challenge continues to go well. Being deliberate and actively creating opportunities to use what we have, and get rid of what we don't use will continue to make this journey more intentional and enjoyable. And in the meantime, this little girl will wear her pink, twirling Valentine's Day dress as much as she can.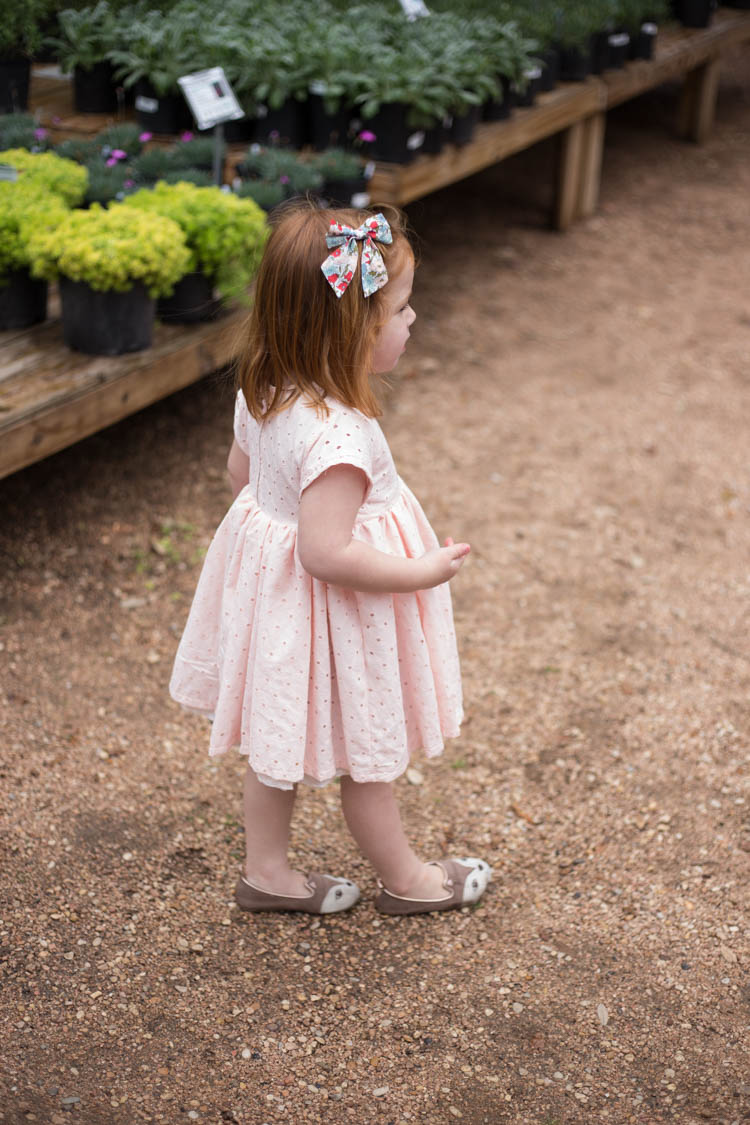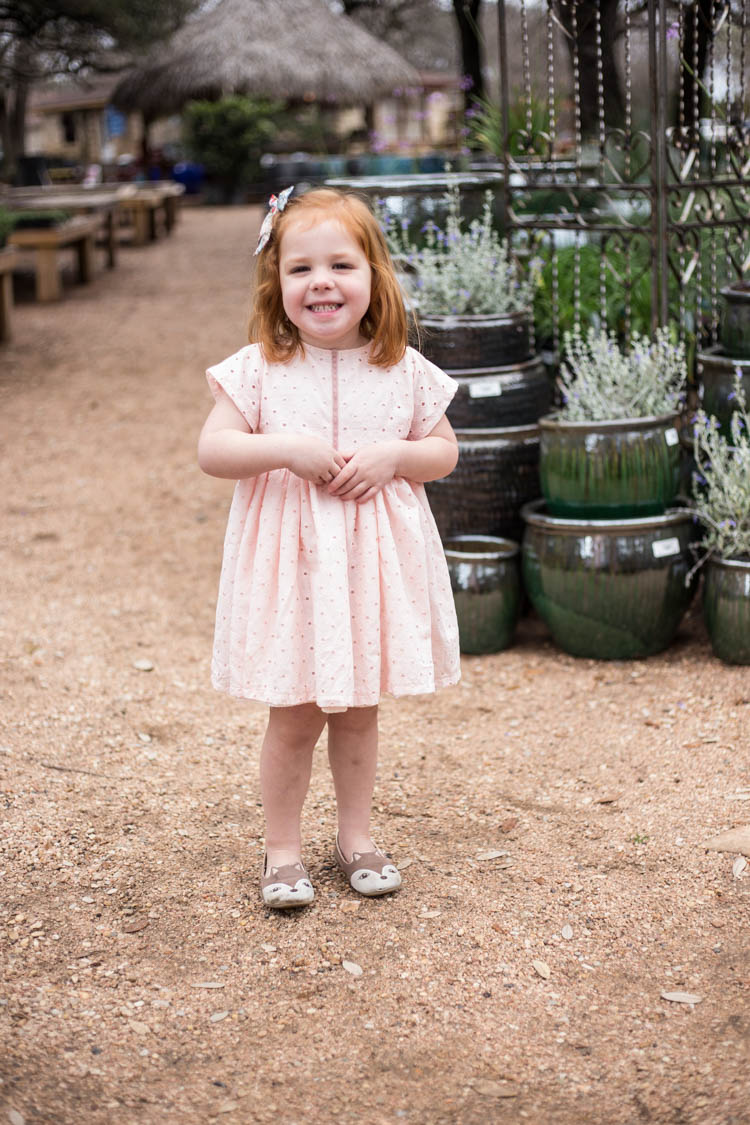 Find all of the other weekly updates on this experiment in these tagged posts.