Happy First Day of Sundresses!
I confess, I didn't spend even one minute of today at the pool like I would have liked to, but I did put on my swimsuit to take photos of this new braided boho sundress to share. I whipped it up last night as part of Melissa's annual 30 Days of Sundresses series.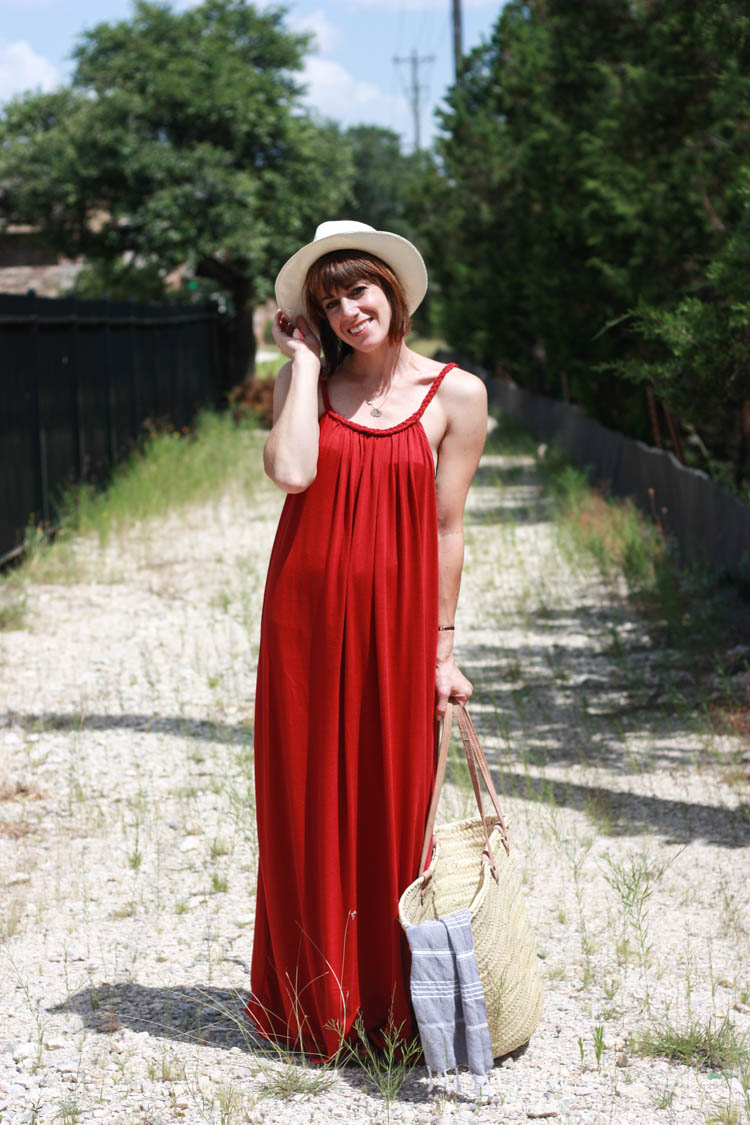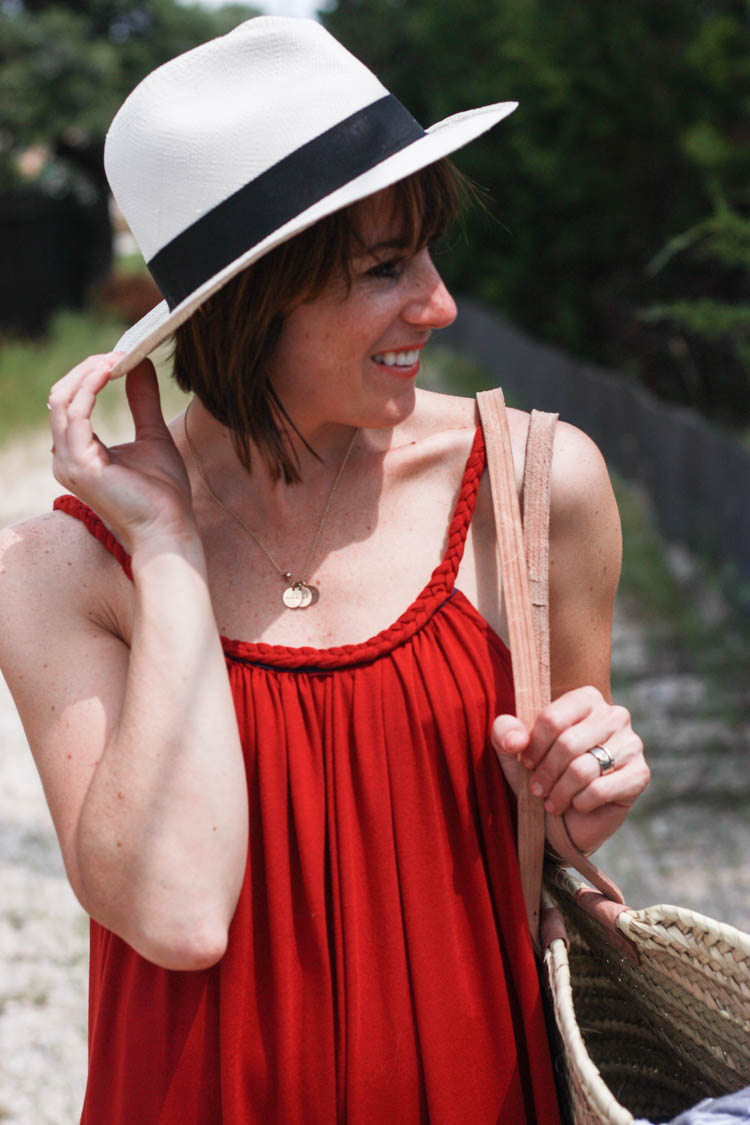 This year I had the fun of sewing something from Melly's newly released book Sundressing: 21 Easy, Breezy Dresses for Women and Girls! From the moment I got her book in the mail I was gushing over the way she provides not only some fun inspiration for sewing sundresses, but also a basic bodice block with step-by-step instructions to modify it to make any of the sundresses she shows and more!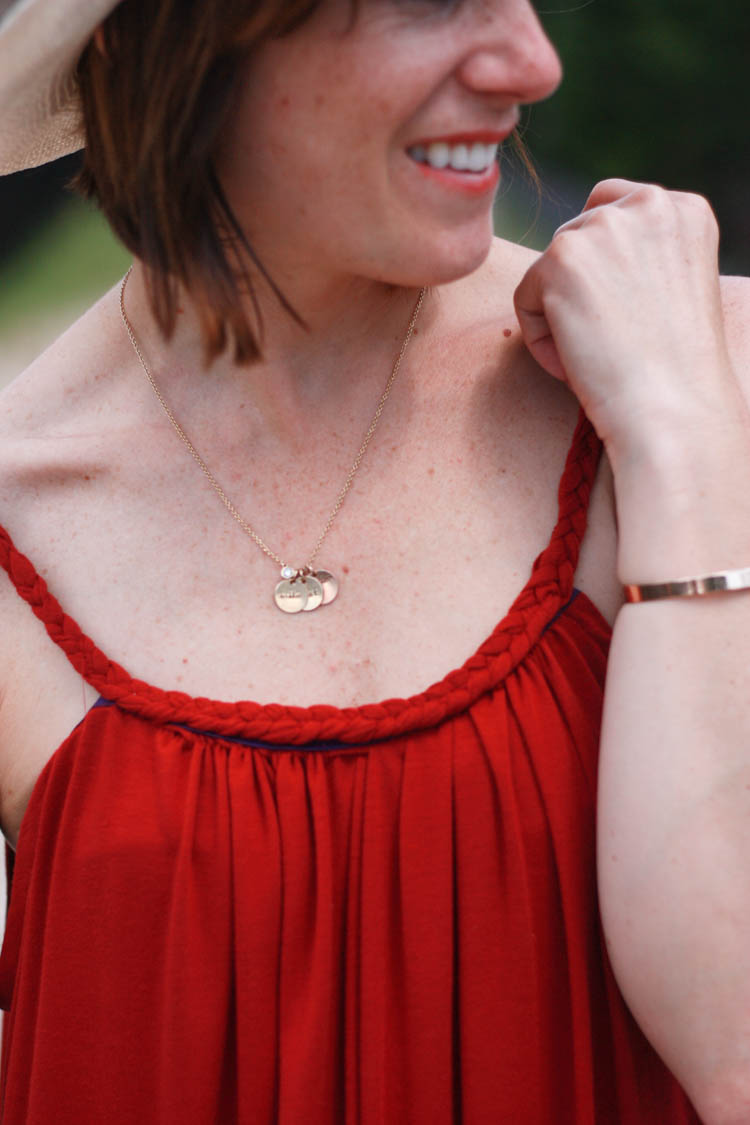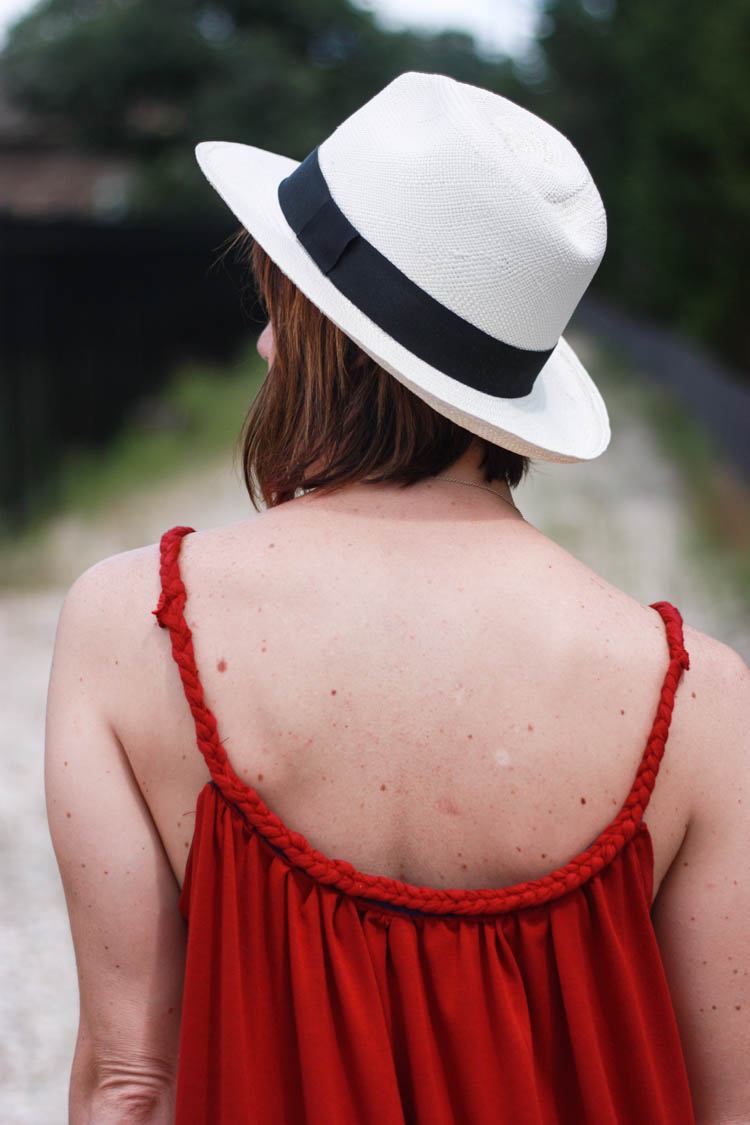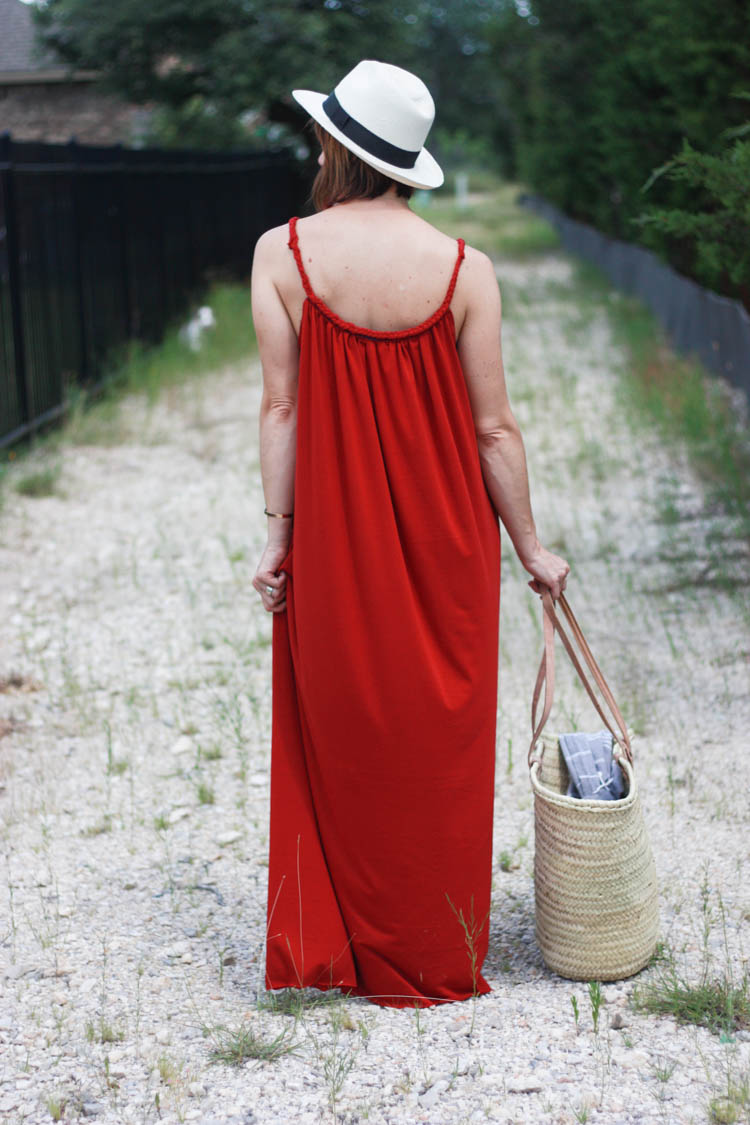 Most of the dresses are sleeveless, of course, as sundresses tend to be. And I generally wear sleeves unless I am headed to the pool or beach, so I choose a dress that felt really boho and cozy to wear as a comfy swimsuit cover-up this year.
This dress is called the Bellevue, and the instructions in Sundressing were written for little girls. Because of the drapey fit and option to use knit fabric, it modified easily to be used for an adult dress–I absolutely adore it.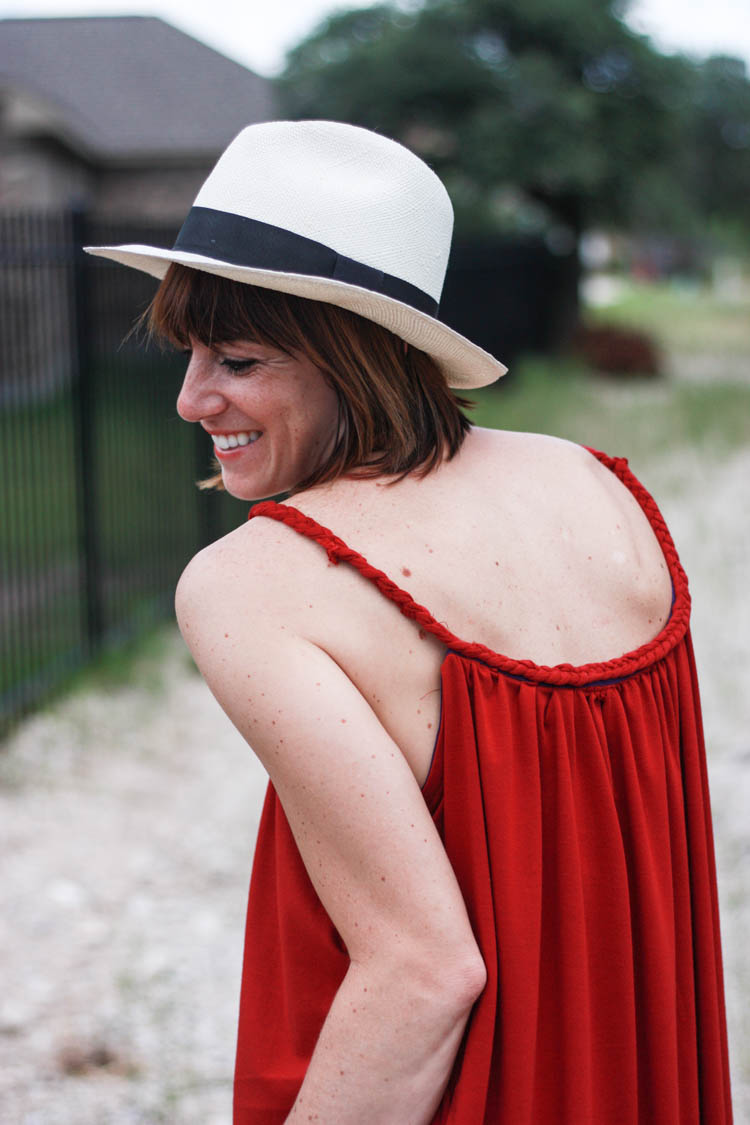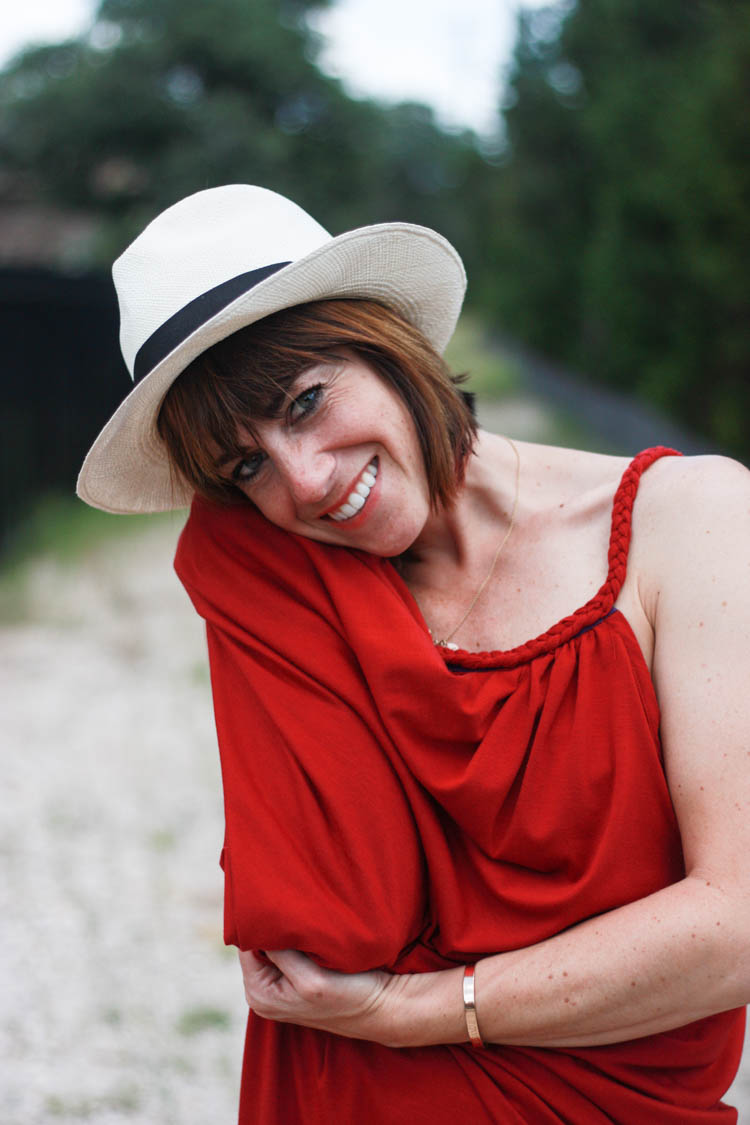 I used some bamboo knit that I had in my stash and had been waiting to use on an easy-fitting maxi dress, so this was perfect. It honestly feels like a blanket, and the gathered neckline creates such volume in the dress itself, this would be such a flattering look on any shape or size body.
Last week I was telling someone how I feel most comfortable in neutral or cool colors of clothing, but this dress may have changed my mind! I adore the deep red fabric and looking at these photos realize that I like myself in this color! Who knew?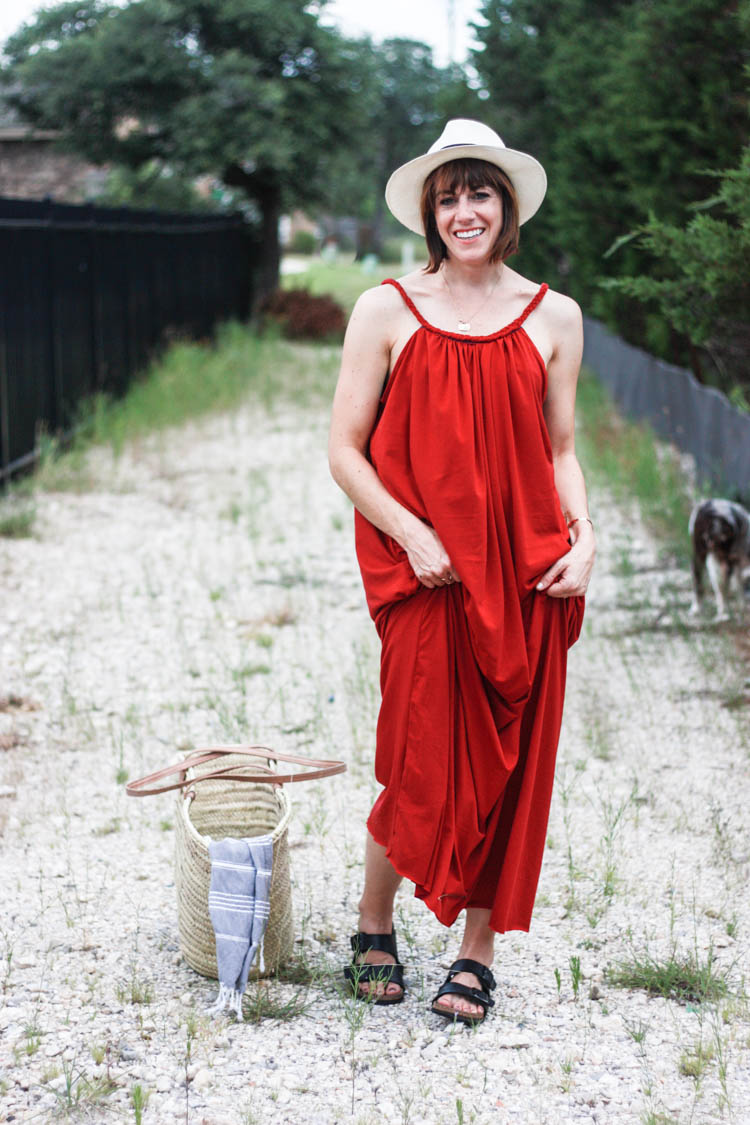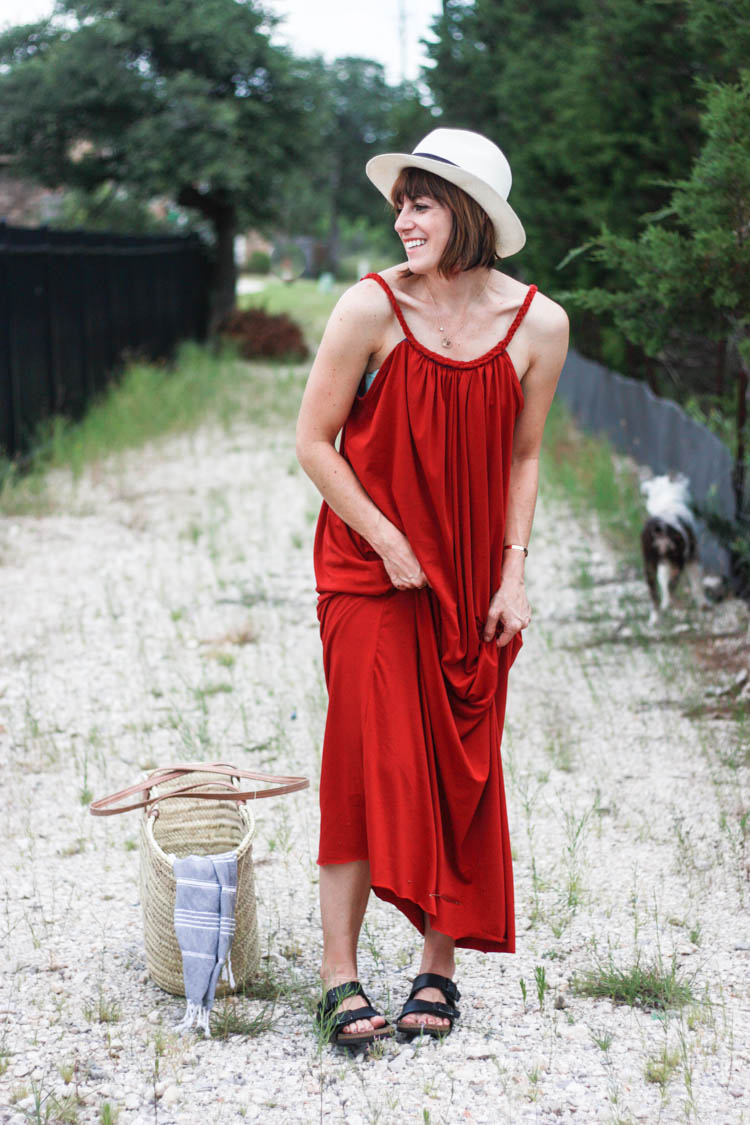 I already know this braided boho sundress will be a summer staple, and I look forward to making some of the other gorgeous dresses from Sundressing! (There's an off-the-shoulder that I already bought fabric for…)
When I was learning to sew, branching out and trying to modify patterns or make my own was one skill that really pushed me into the next level. I think this book will give any beginner to intermediate sewist some new skills and open up a new world for you! I am so proud of my friend Melissa for an amazing job!
I've loved participating in the 30 Days of Sundresses the last two years as well. Last year I made this Drop Waist Sundress and the previous year this all-time favorite Drawstring Texas Summer Dress. Also, be sure to check out the home page for the series for daily inspiration, tutorials, and dresses all month long! You can also see where to enter giveaways for your own copy of the book!
All photos taken by the lovely Carli of Inked Fingers.