We're always coming up with new ways to eat ice cream in the summertime. It's sort of a daily staple around our house, and the kids love finishing a hot day with a cold ice cream treat on the patio. Last week we combined two of our favorite meals, breakfast and dessert, and came up with these delicious Honey Nut Cheerios™ Ice Cream Bars! They're layered with banana slices and vanilla ice cream, so basically your favorite bowl of cereal morphed into a sweet and cool treat to enjoy anytime.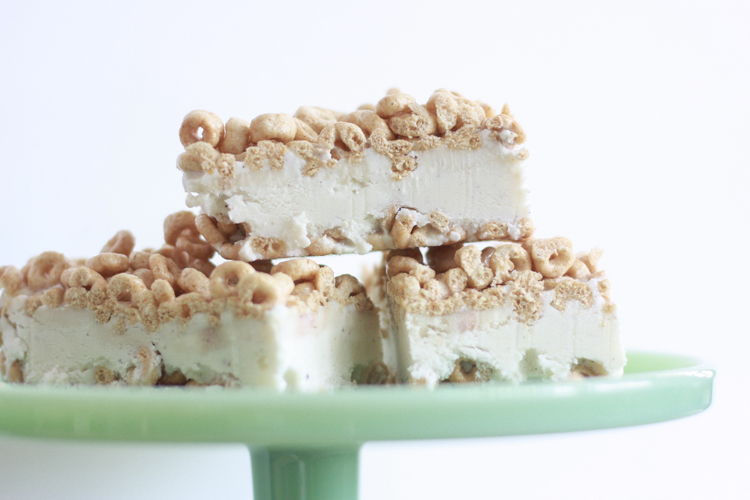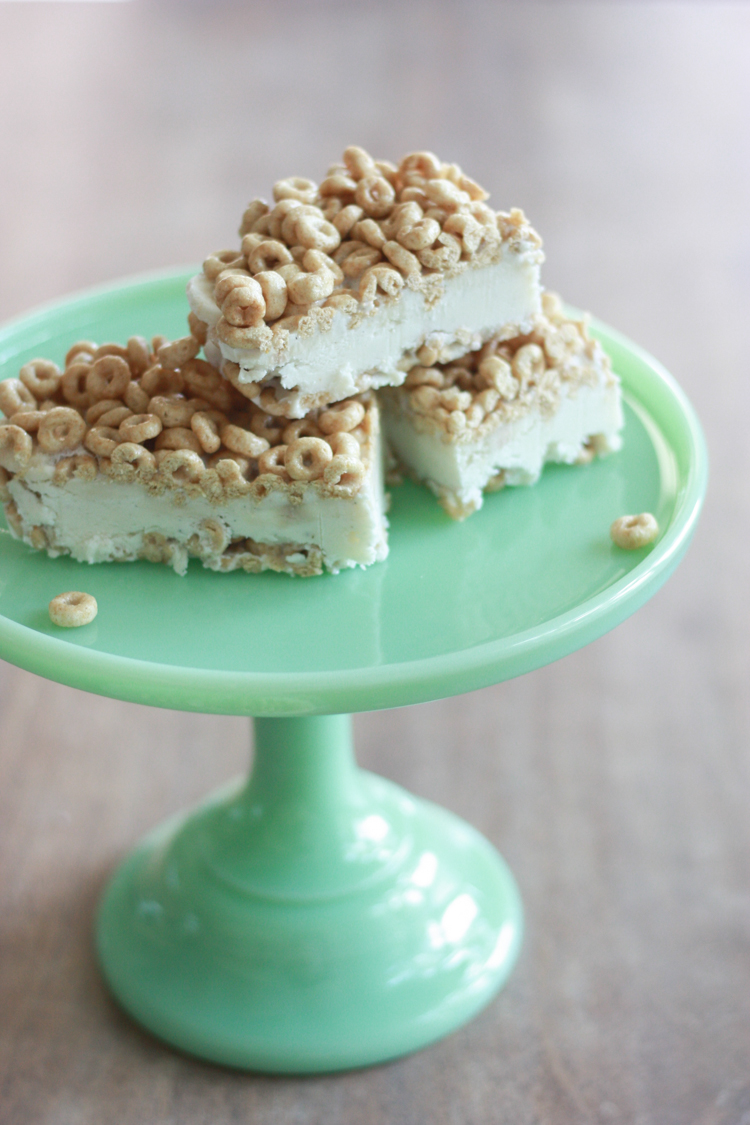 The of the layers of cereal on the bottom and top make this an easy-to-eat finger food, which is always a big win with kids. Also, they're sweet without being heavy, and almost have me convinced that we should just eat them for breakfast, too.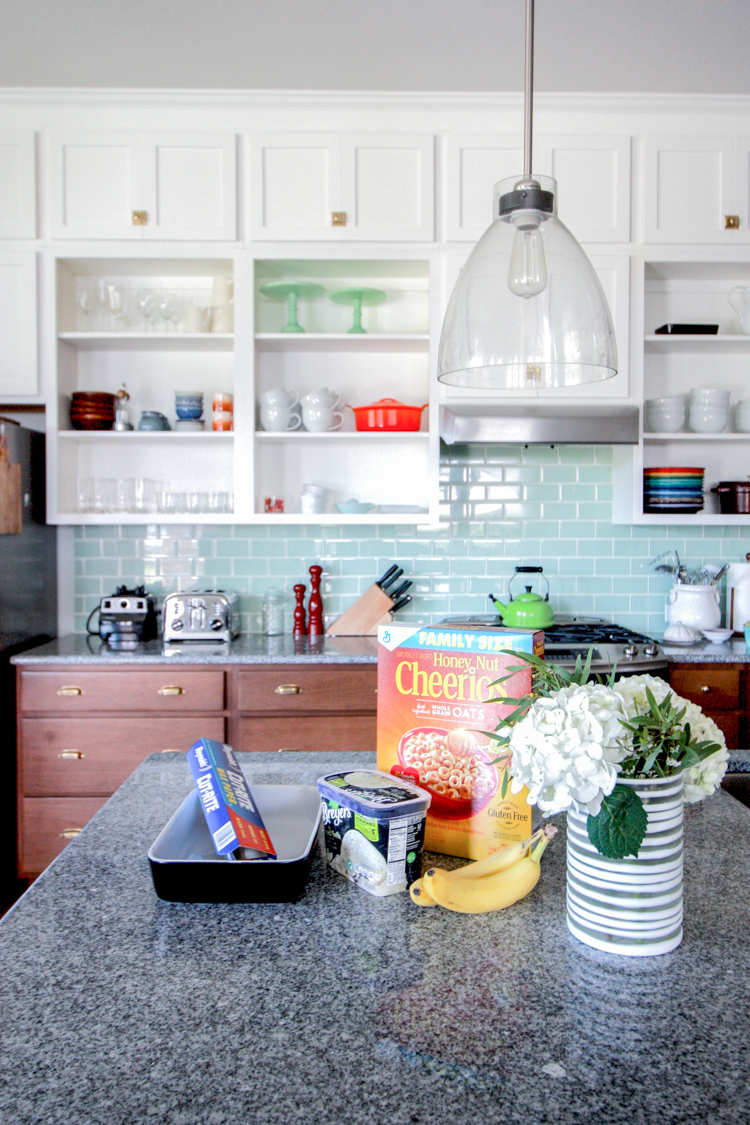 As soon as I imagined these bars in my head, I could't wait to pick up a new box of Honey Nut Cheerios™ some bananas, and some vanilla ice cream on a quick trip to Walmart. You can use this coupon to grab a box and make your own! I also bought some wax paper to make the bars easy to release from the pan, and for wrapping and storing the finished dessert bars in the freezer.
The Cheerios™ Ice Cream Bars are super simple to make and so far have been high pleasers in my house. Here's what you'll need:
A box of  Honey Nut Cheerios™
A gallon or so of your favorite vanilla ice cream
2-3 bananas
A 9×13 baking dish
Wax Paper
A silicon spatula
A sharp knife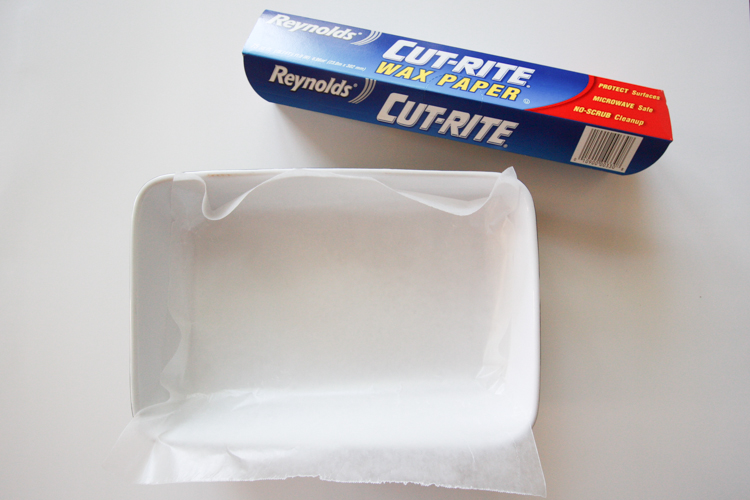 Layer waxed paper on the bottom of a 9×13 baking dish.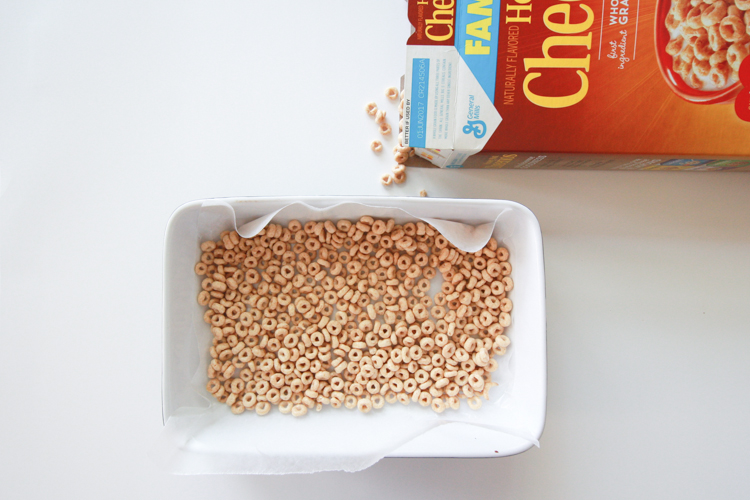 Fill the bottom with a layer of Honey Nut Cheerios™, covering the bottom of the pan well.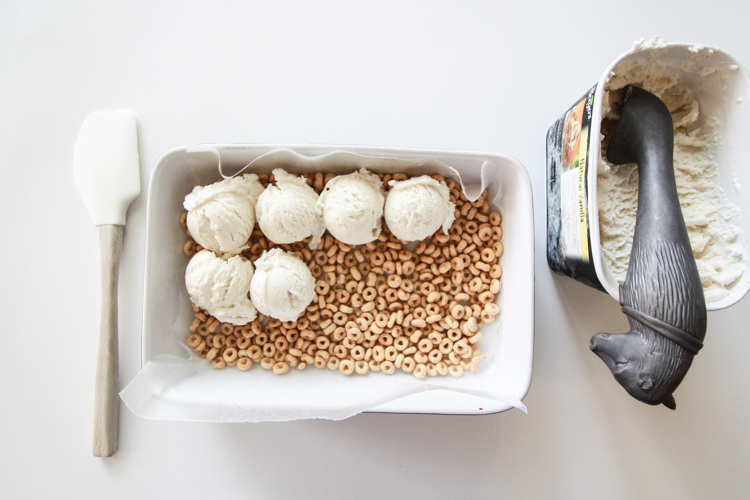 Scoop the ice cream into lines across the cereal layer, and let it soften slightly for spreading.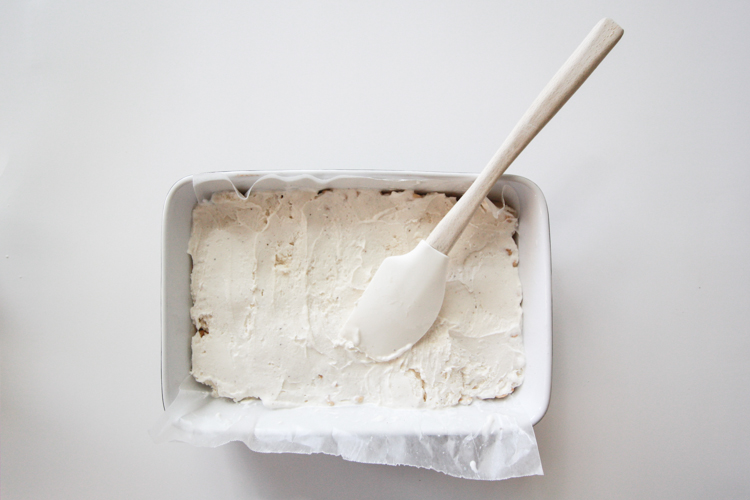 Gently spread the ice cream layer with a silicon spatula until it is relatively flat.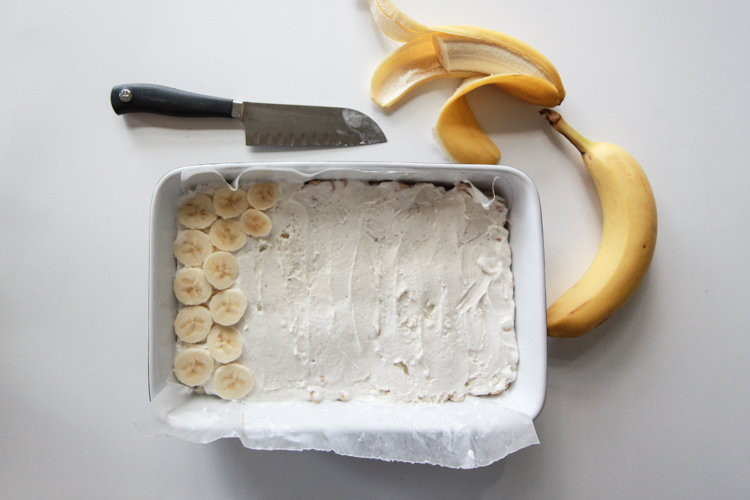 Add a layer of thinly sliced bananas across the entire pan.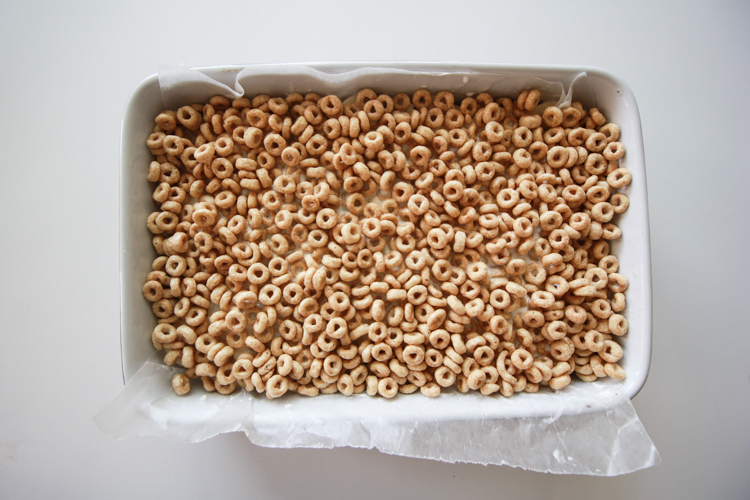 Top with another layer of Cheerios™ and cover to freeze.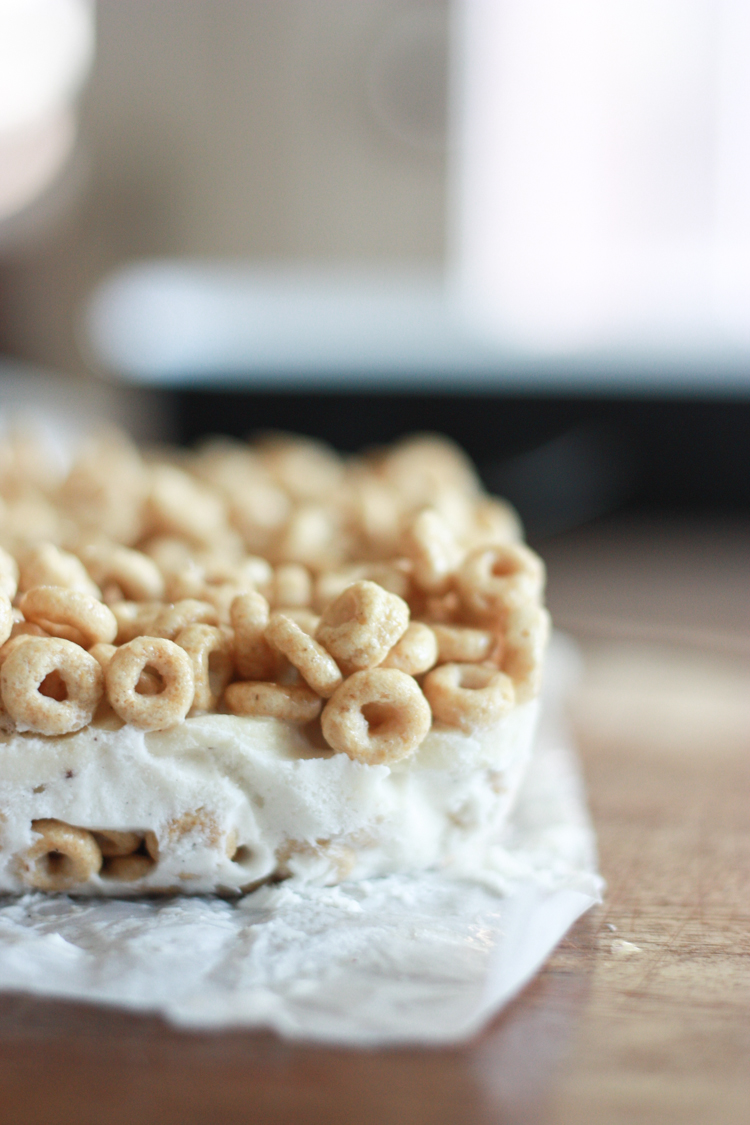 When the bars are frozen solid, gently lift the waxed paper from the pan and peel back the edges. The bars can be easily cut into rectangles with a knife, then either serve them right away or wrap individually in waxed paper to keep frozen until eating.
The bottom layer of cereal ended up more saturated with ice cream than the top, which was okay, but next time I think I'll add a layer of banana slices before the scoops of ice cream just to help with the melting through the bottom layer. That said, we all ate them happily with no complaints!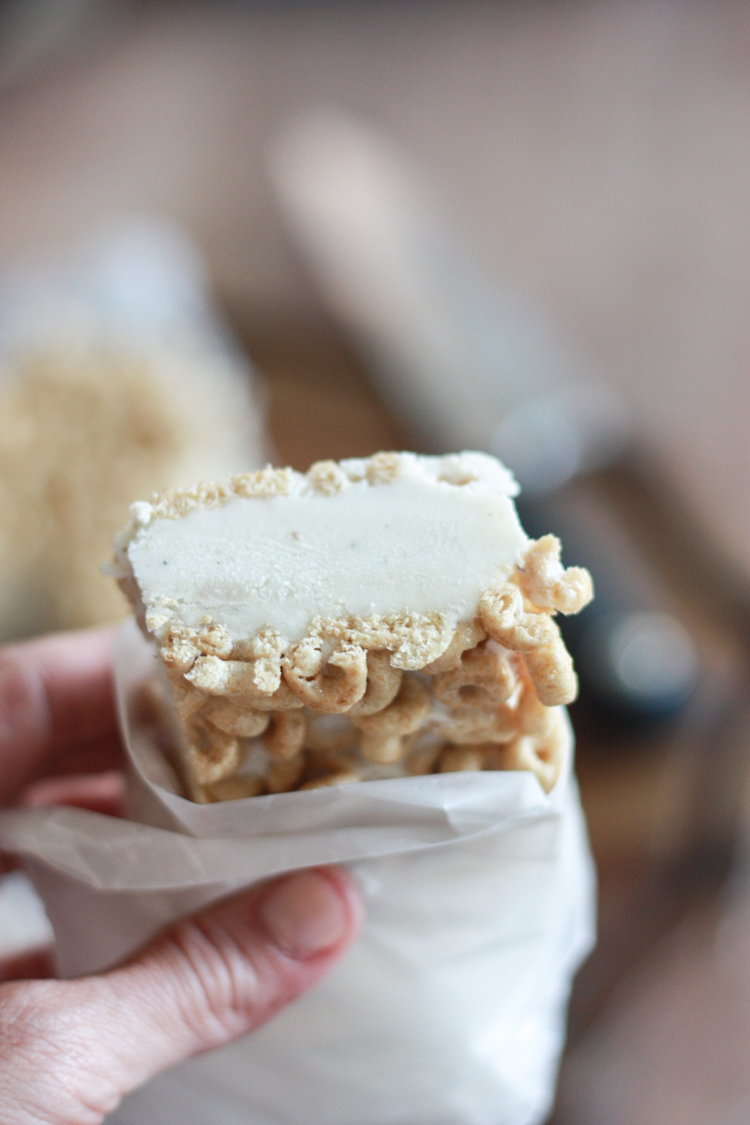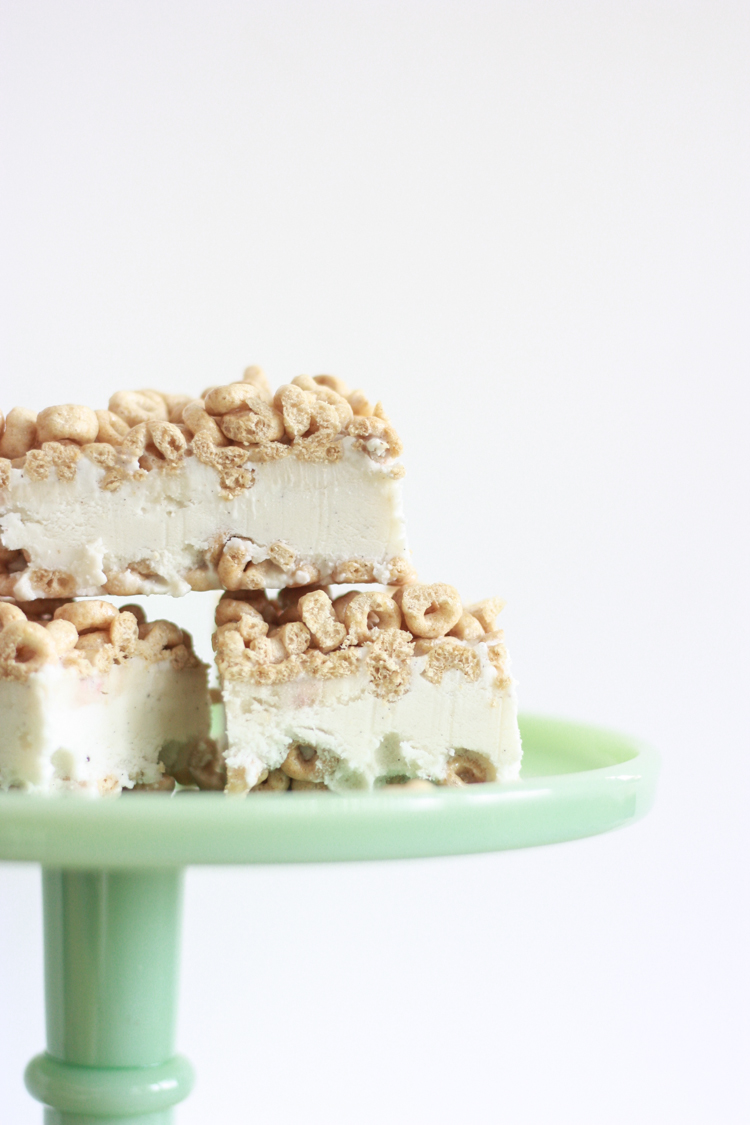 I mean, yum. I've loved Honey Nut Cheerios™ with banana slices and milk for as long as I can remember, and this variation on the original is such a fun, unexpected treat. They'd be really fun to serve at a slumber party or a baby shower brunch. We'll just keep eating them as breakfast-for-dessert in our house, and maybe dessert-for-breakfast too.
Created in partnership with Cheerios™, who I was thrilled to work with after a lifelong breakfast relationship.