Happy Monday!
We enjoyed a much needed, relaxing, fun, cupcake-and-party-and-peach-picking filled weekend as a family of four. I've got lots of photos to share over the next week.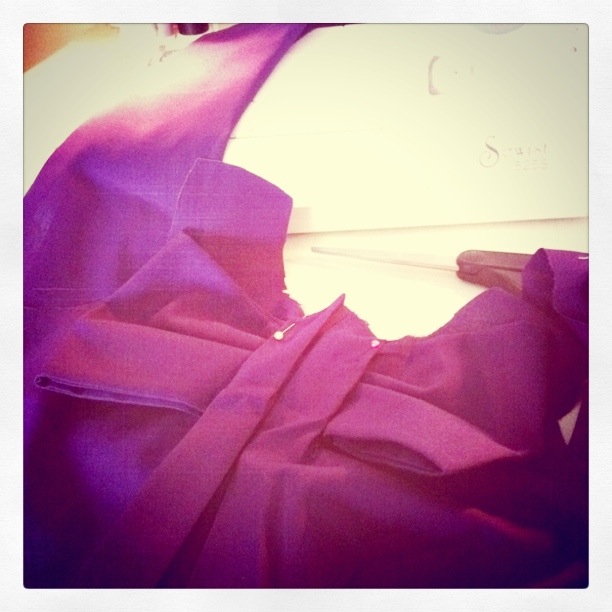 When I wasn't hanging with my boys, these last few days, I was sewing. Lots of sewing happening around here. And I'm checking orders off of my to-do list like crazy, which feels good.
Did you know I sew in a closet? It's the perfect space to leave everything out, then close it behind doors to keep it safe from little tiny hands. I stuck some Ikea mirrors up on the inside wall when I first moved my stuff in (so it didn't feel like a closet), and every once in a while I catch a glimpse of my expressions as I work. It was glancing in the mirror that I realized I chew on the inside of my lower lip while I stitch details. Now you know:)
On that note, I'm off to work the morning away. Dave took both boys to the zoo to give me some time to work on the wedding dress. I think I'll crank up the Glee Cast Radio on Pandora and get lost in visions of silk for a while.