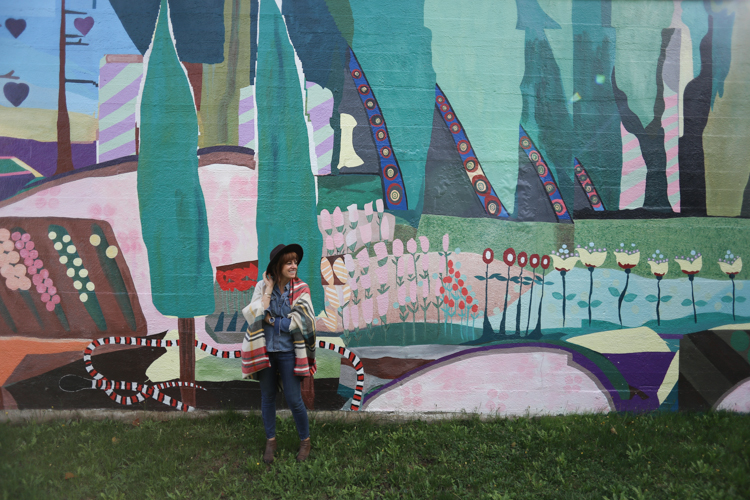 Portland, Oregon is undeniably cool.
I've visited several times in my life, but the last time I was there was years ago. Spending a long weekend in town earlier this month was such a fun time to rediscover the city, and when I asked for recommendations on Instagram, my friends and followers delivered big time! We had way more suggested than we had time to do, so I've compiled a "next time" list at the bottom of this post with those additional ideas. Here is the crowdsourced weekend guide to Portland that I've put together sharing where we ate and shopped while we were in town.
Most of these places were suggested to us, and others we stumbled upon and loved. It will be a great go-to list for your next Portland adventure! I've divided it into where to eat and where to shop, but I'll mention what is close to what, because we definitely explored by neighborhood. Enjoy!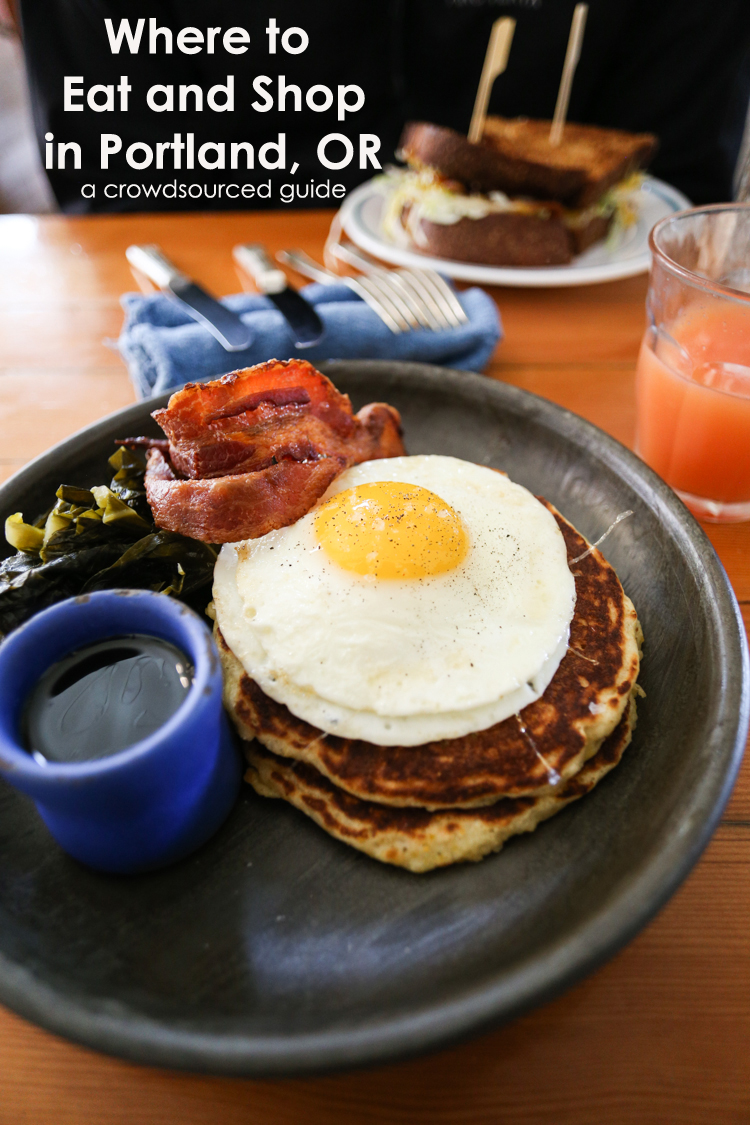 Where to Eat in Portland, OR
Blue Star Donuts was recommended by more than three people, and it did not disappoint. The donuts are soft, moist, and interestingly flavored. I tried a few and my favorite was the lemon poppyseed buttermilk donut. This place has locations all around town, so step in and snag one for any meal or a snack during your visit!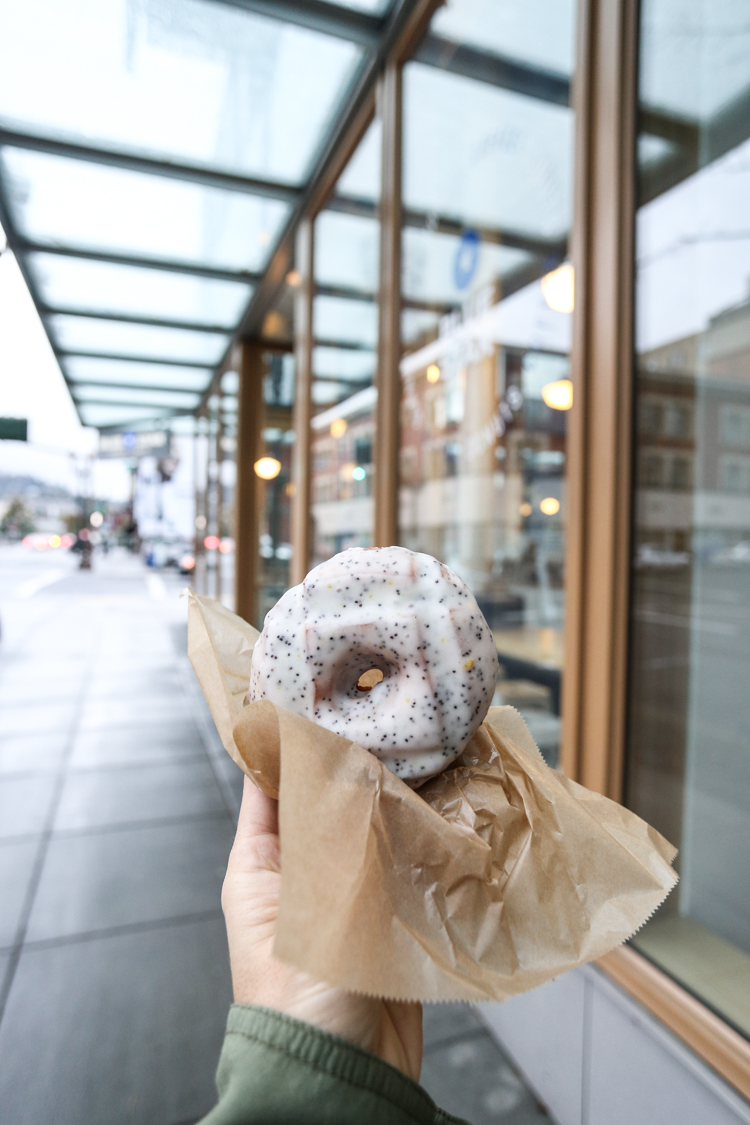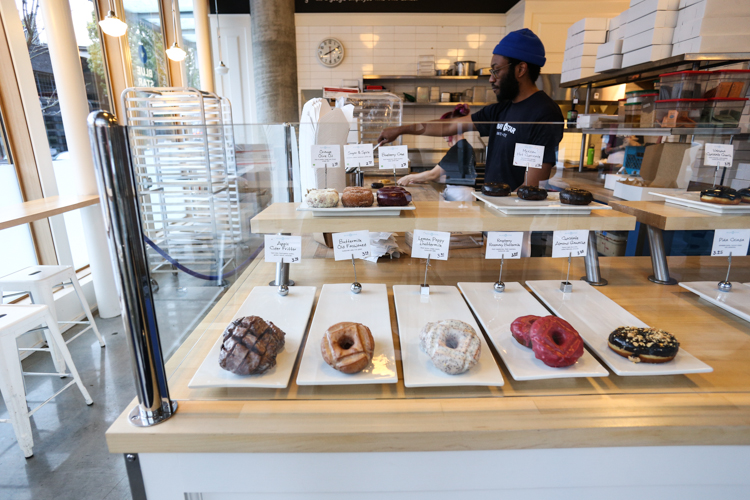 Del Leon's Tortilleria y Tienda  is an unsuspecting strip-mall grocery store near Gresham with a  family style Mexican eatery inside that rivals some of the best Mexican restaurants I've tried. It's the real deal, handmade everything, authentic and awesome. This was the first place my brother took us for lunch on our stay, and it was a perfect kick off to a weekend of great food. Must try: Carne con Nopales + Chile Relleno. Yum.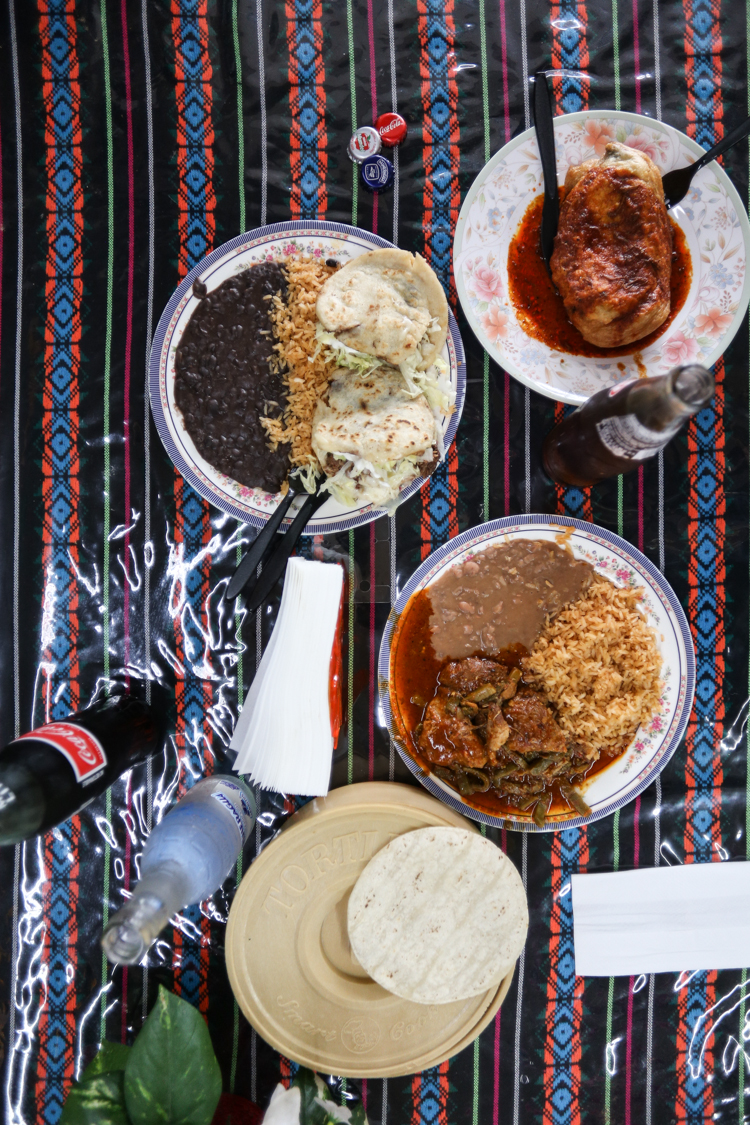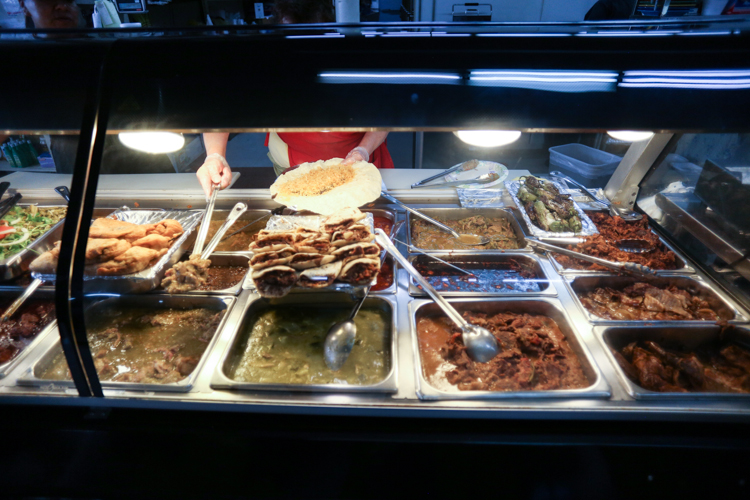 Pok Pok Thai is the coolest little indoor/outdoor place, with a vibe just like what Dave and I experienced in Bangkok years ago: a little busy, a little bustling, and full of amazing food. We got an insider tip to order at the take-out counter in the back rather than wait (2 hours!!) for a table, and the menu is a little different too so we could try the incredible Khao Man Som Tam (Green papaya salad served with coconut rice and sweet shredded pork. Ooooh yes.)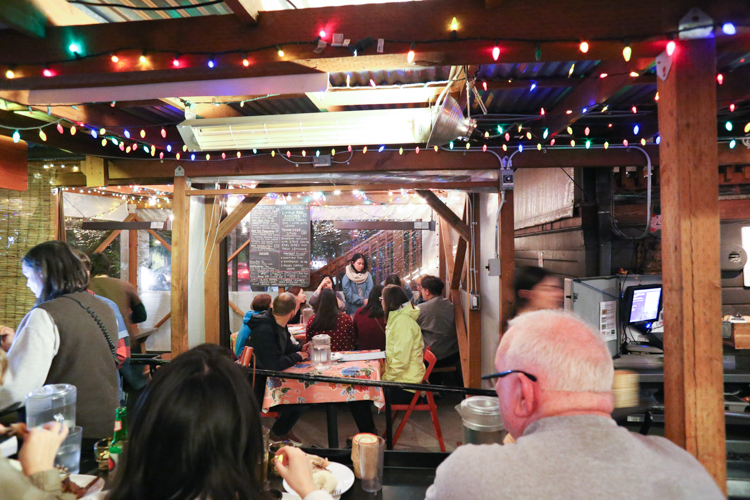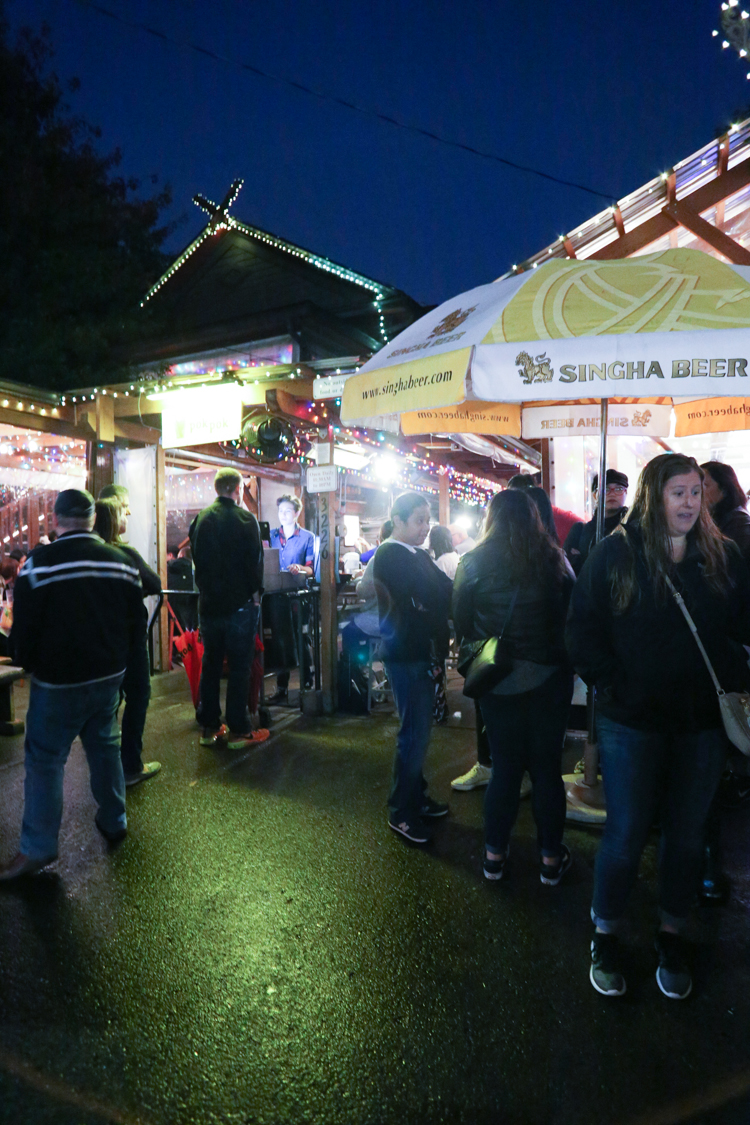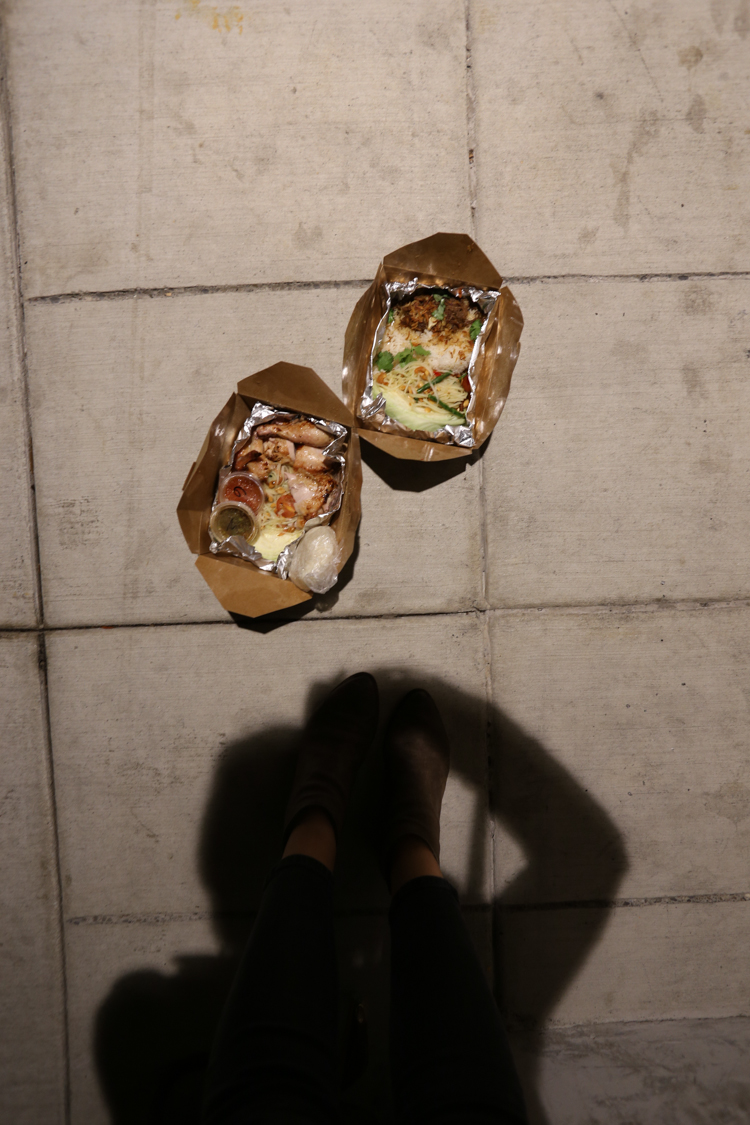 St. Honoré Boulangerie was a perfect stop after dinner at Pok Pok because I was freezing cold and needed something sweet. This darling French bakery delivered in both departments with the most lovely hot cocoa and crunchy, sugared Kouign Amann pastry. I worked in a French bakery when in High School and the smell of crusty bread and sweet apricot tarts always has made me feel right at home. I'd not miss this spot for a cozy break in the middle of a bustling day or night.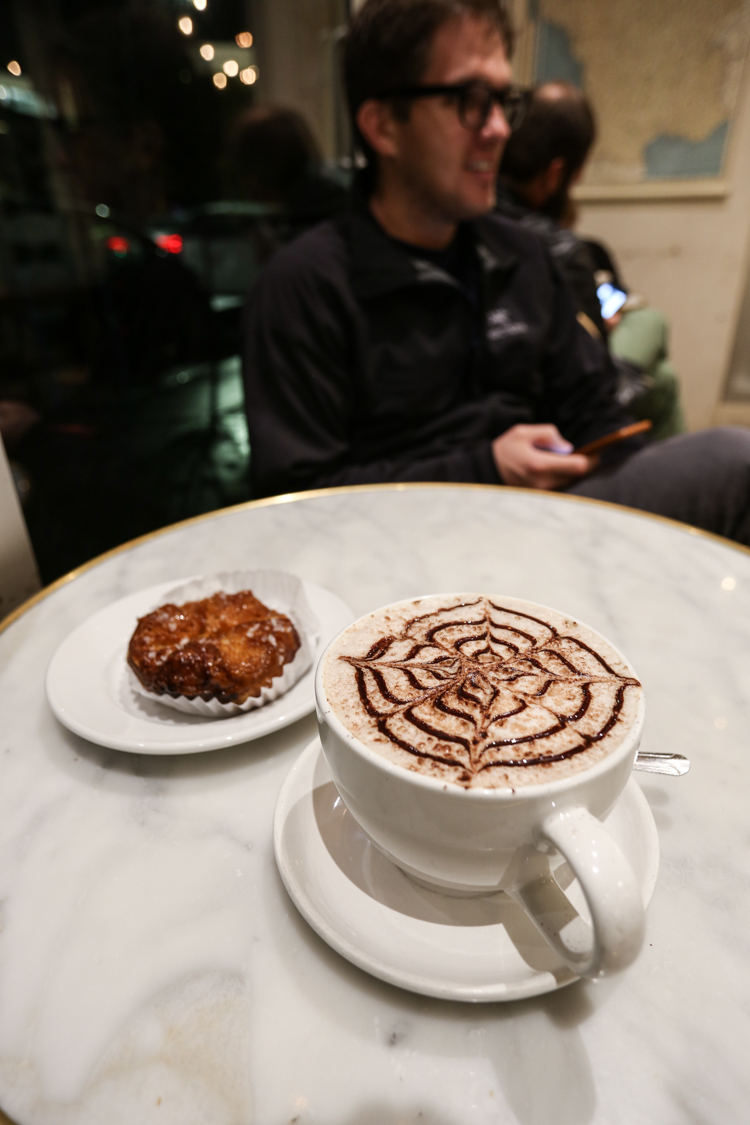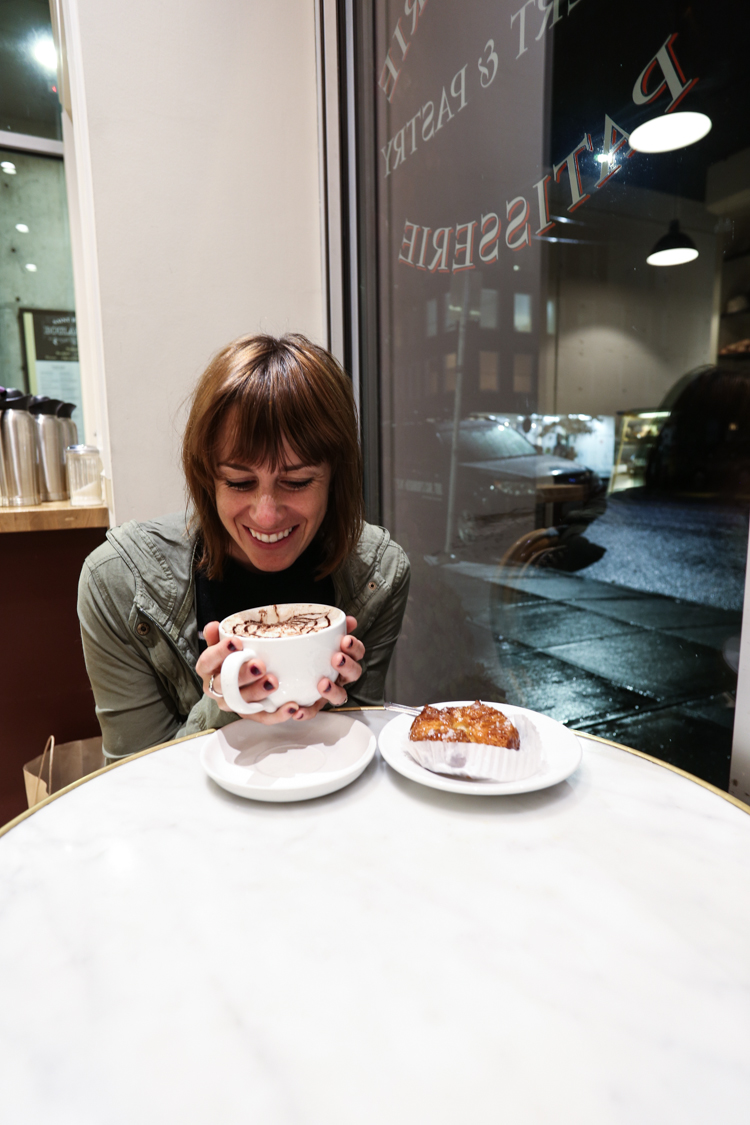 Sweedeedee looked, felt, and tasted just as I imagined Portland would. We visited this hip, local haunt for Saturday brunch, waited just a few minutes for a table and sat down to an incredible, house-cooked meal. The cozy tables were filled with plaid/boots/beanies clad millennials, all clearly knowing the goodness that would head out from the kitchen. We ordered corn cakes with bacon and eggs, a breakfast sandwich with avocado, and couldn't resist trying the berry cream cheese danish for brunch dessert. The space and the food was unassuming and wonderful in the best way and I'd love to return.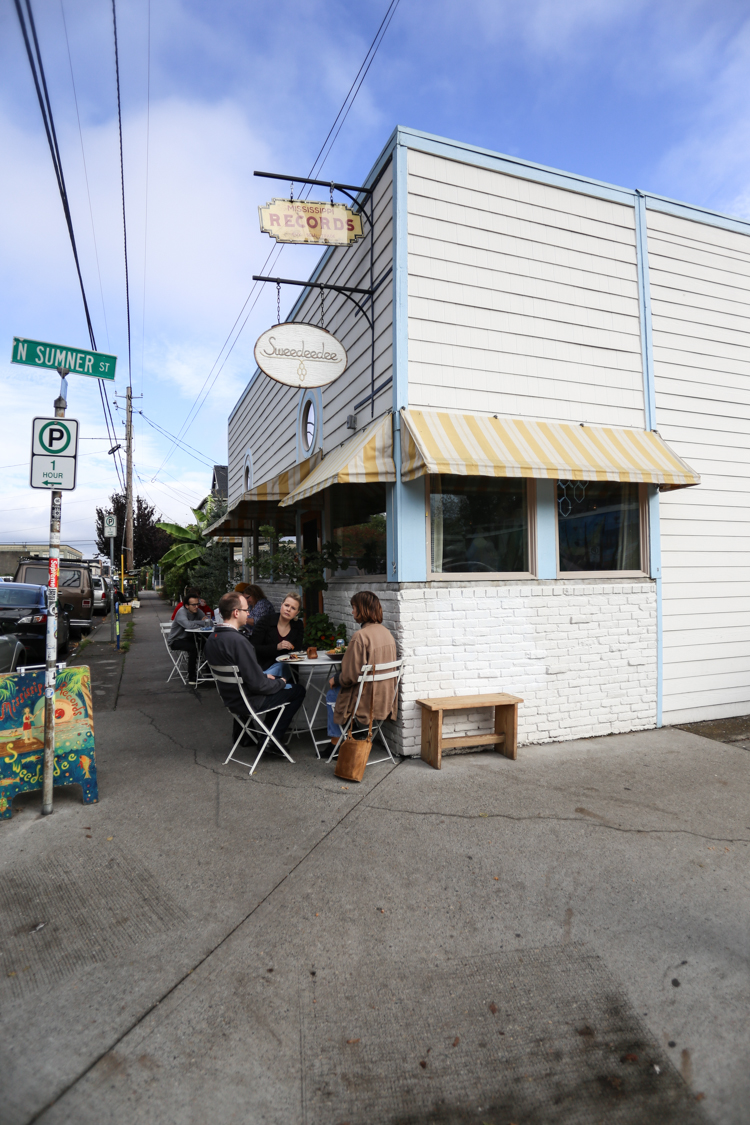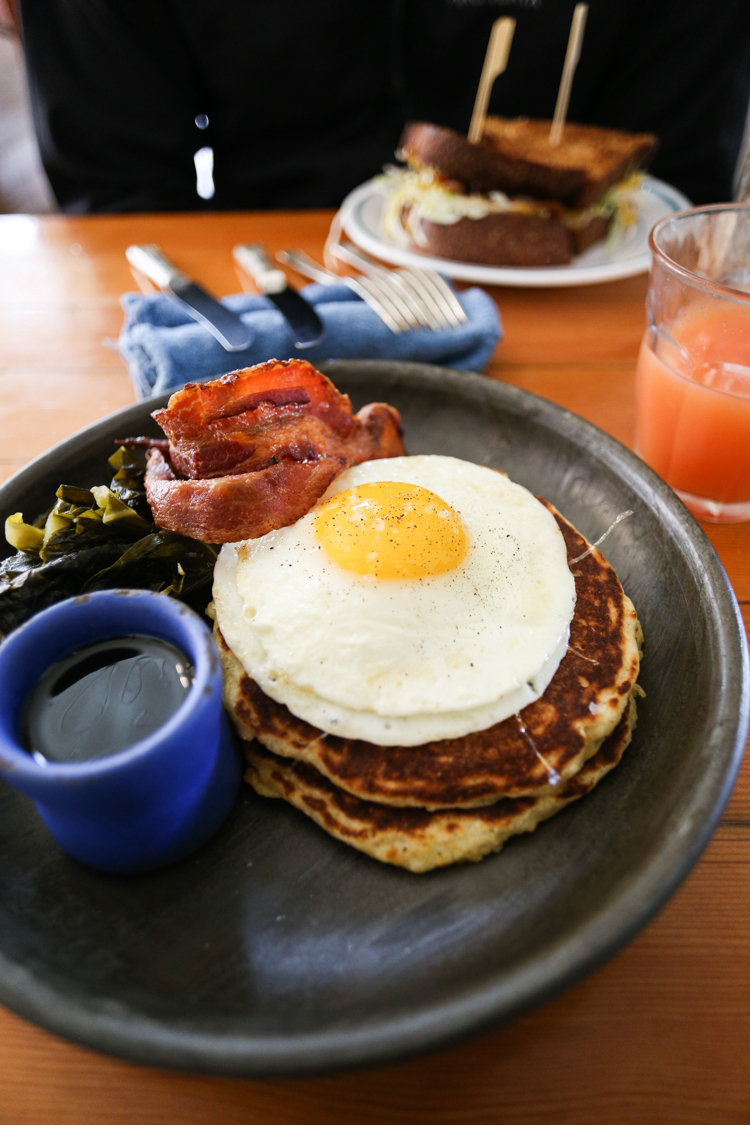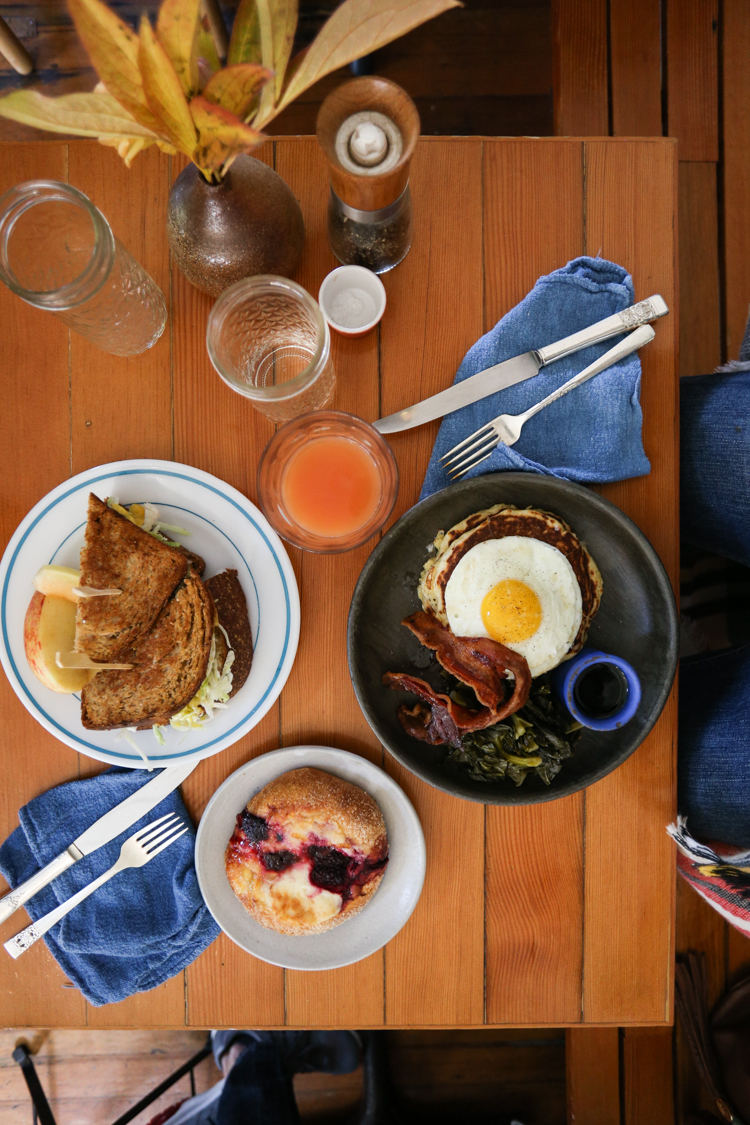 Little Big Burger got mixed reviews from our friends and family who seemed to think the food was good, but the business practices of the owner weren't as supportive of the local economy as some other Portland establishments. We heard the truffle fries were great though, so rather than take a whole meal there, we grabbed some fries on our walk around town. They were great. Sprinkled with truffle salt for a simple + delicious snack.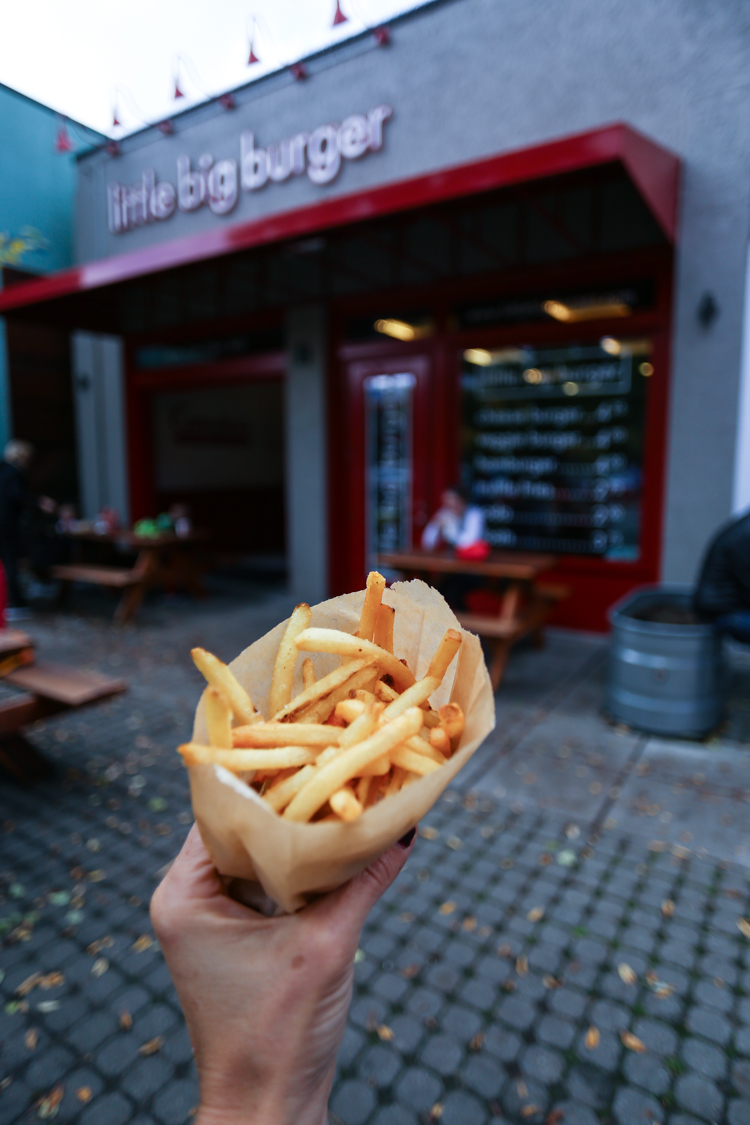 For the burgers, then, we wandered over to Bar Bar which is a music venue/restaurant space with a great patio and an awesome bar tender (my little brother Taylor.) We ordered the classic with bacon (because, bacon) and it was a great burger. Soft, locally made buns, fresh meat, and a special house made sauce that was delicious. The patio is super cool, and looked like a perfect spot to bring kids at the lunch hour for a great outdoor meal. We didn't get a chance to check out the music this trip, but the attached Mississippi Studios has great music happening all the time.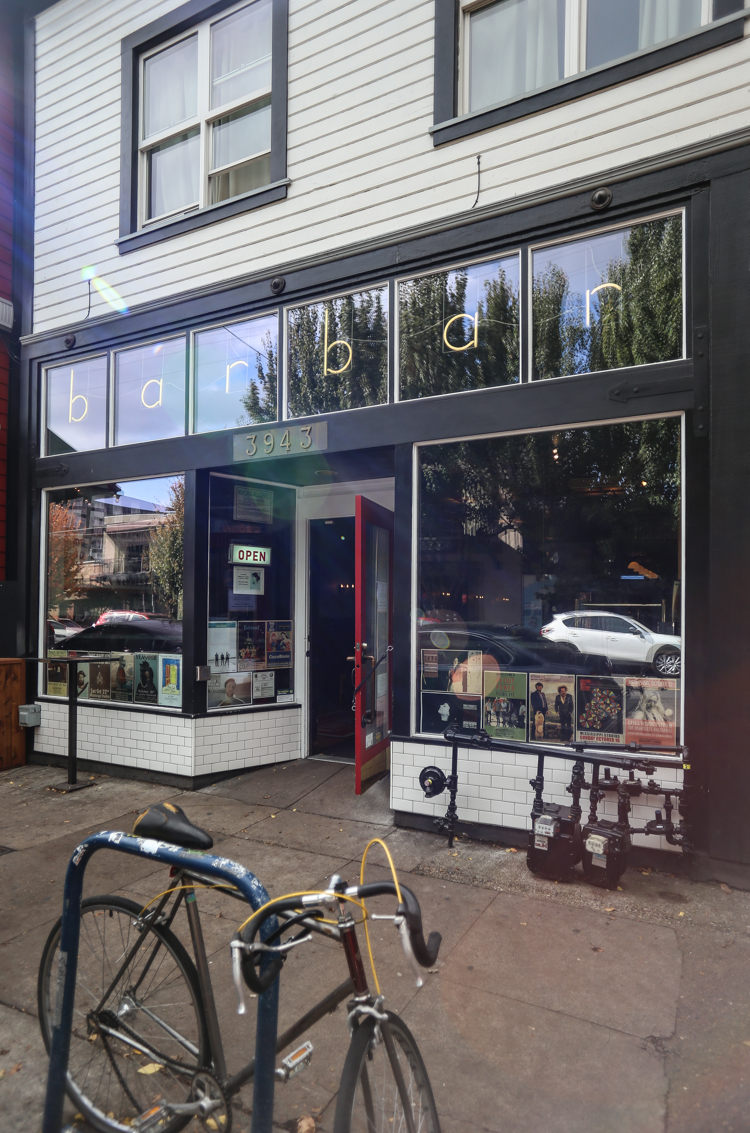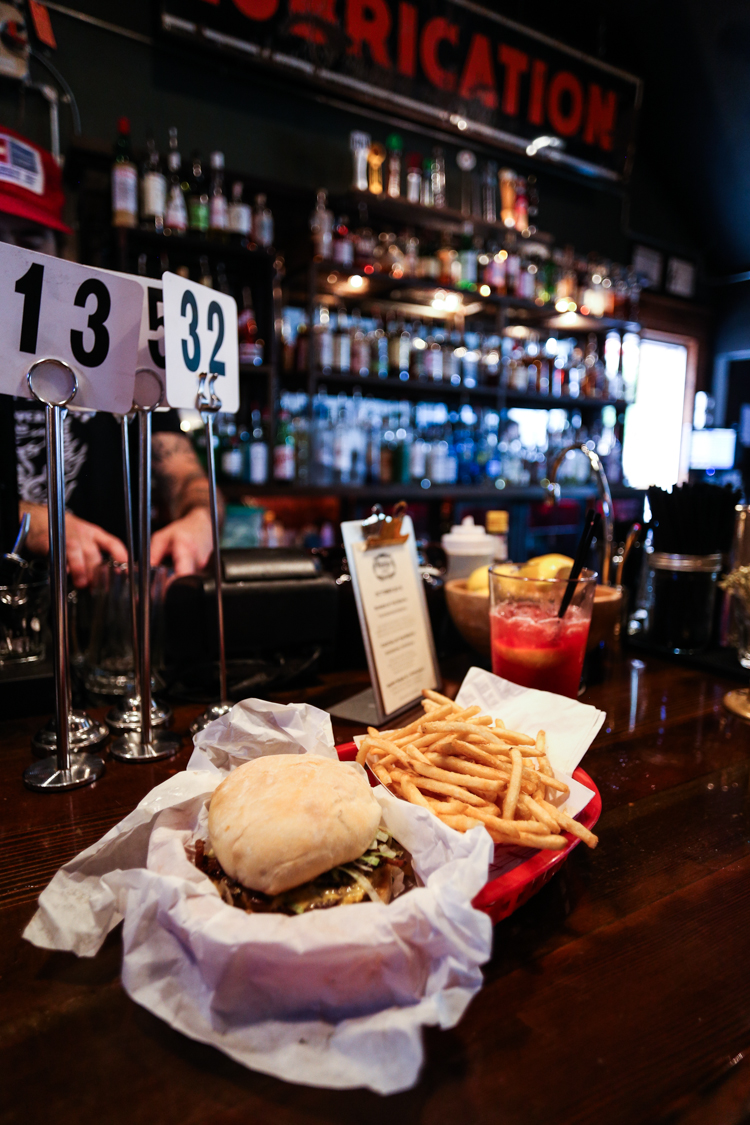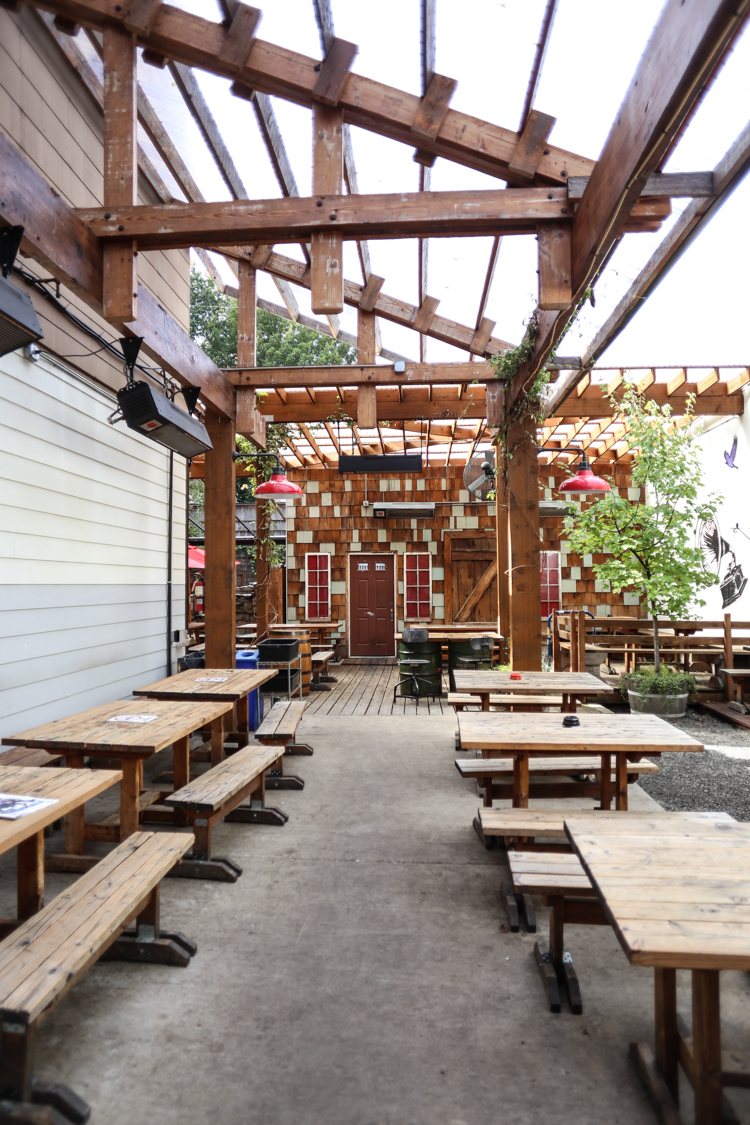 Salt + Straw makes great ice cream, there's no doubt about it. But the lines are so long! Rather than wait an hour in the cold to get a cone, I ran straight to the front and bought a couple pints to take home. Then we enjoyed them while watching a documentary, snuggled on the couch. A perfect evening in my book.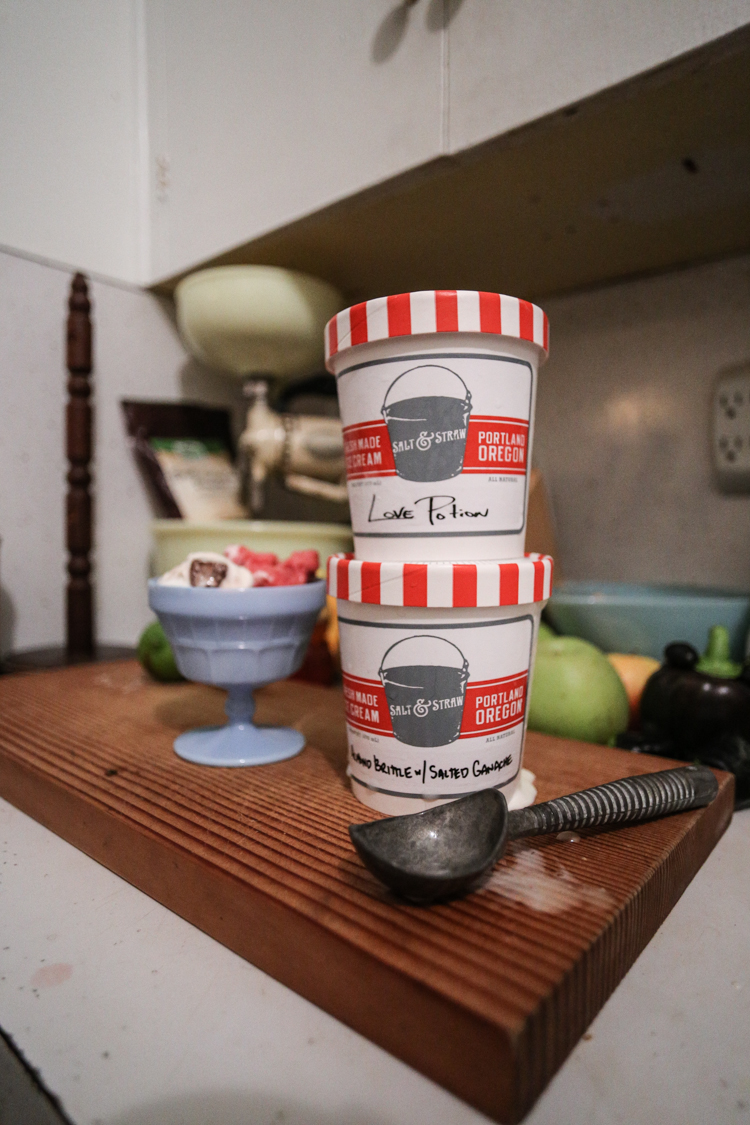 Pips Original Donuts finished our adventure off right. The mini donuts were hot and delicious. We decided about four of these mini donuts would equal one normal sized donut, and ordered accordingly. In addition to the great little bites, the hot drinks were awesome. Dave and I each ordered a spicy caramel apple cider that I've been thinking about ever since (and will attempt to replicate as soon as the temps in Texas drop below eighty.) Such a delightful little place.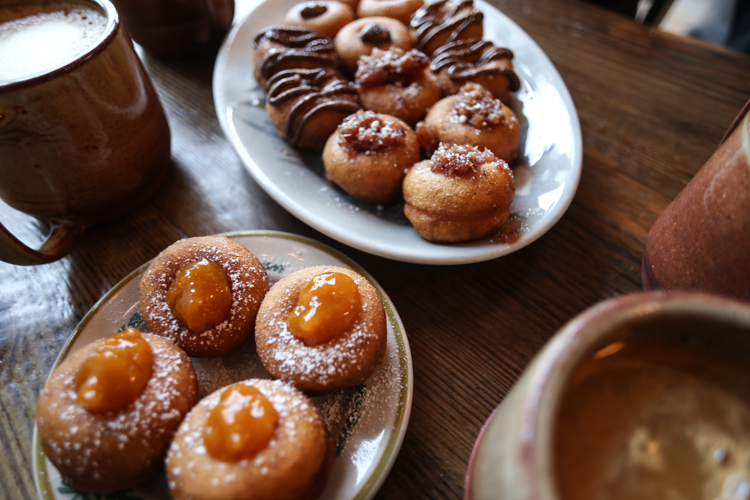 Where to Shop in Portland, OR 
Little Otsu book and paper shop is just across the street from Pok Pok, and begged to be visited. The shop designs and produces it's own line of planners, cards, and calendars as well as having a really beautifully curated selection of well-designed products from home goods to art prints. We definitely fell in love with a few things, but exercised some self-control and left with a pile of the most wonderful children's books as souvenirs for the kids. Definitely take a look when you're nearby.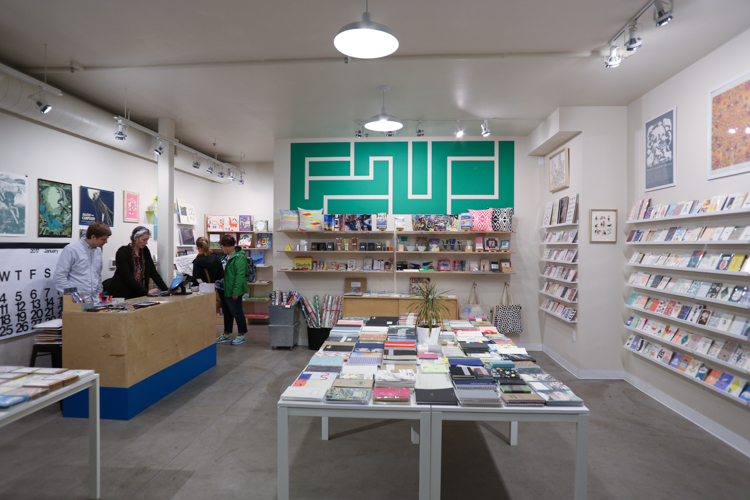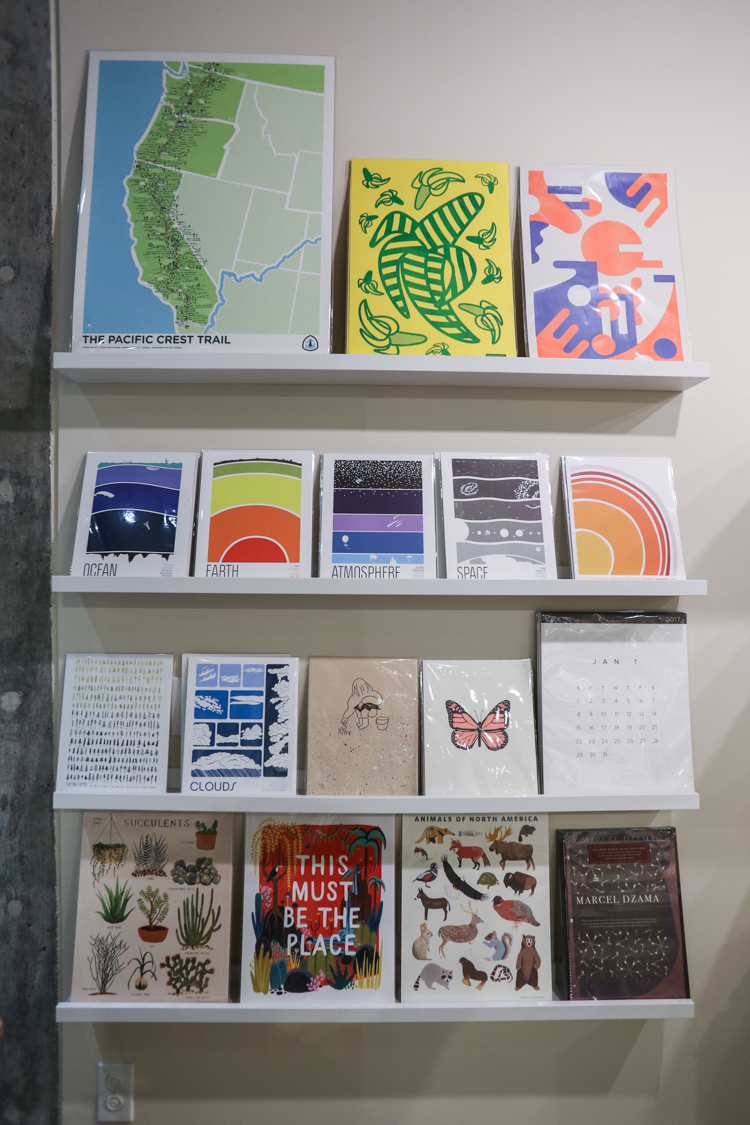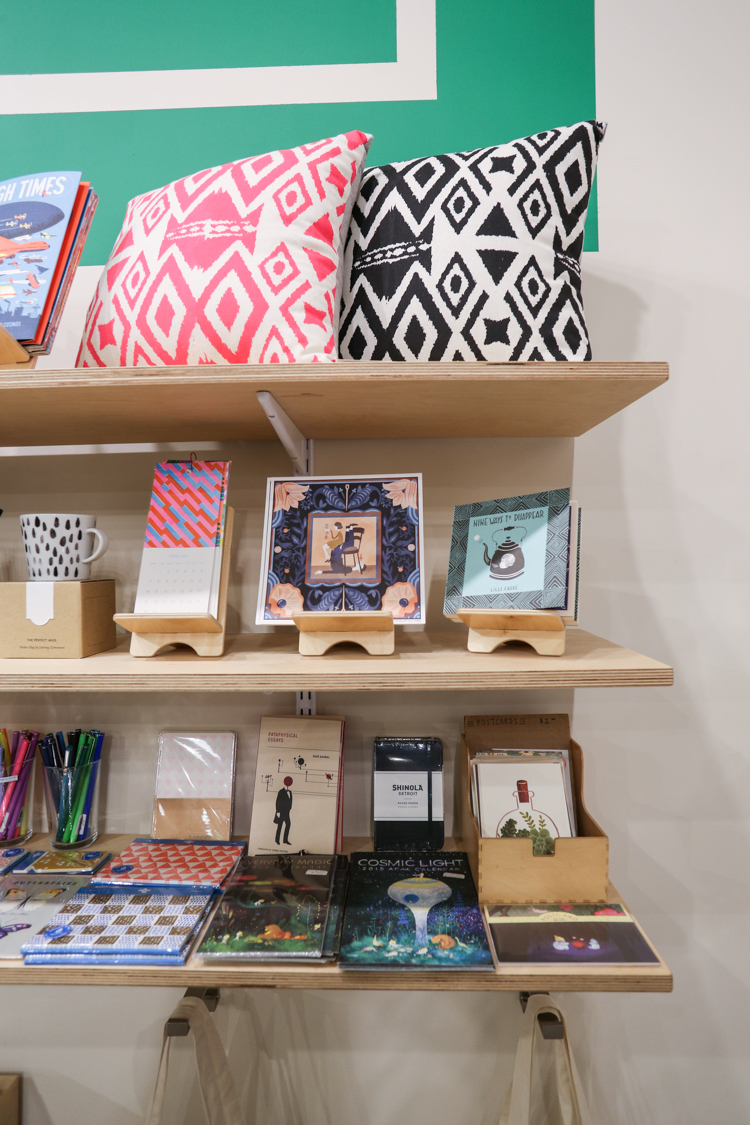 Paxton Gate was another shop begging to be explored, but this time because it's so odd! Filled with taxidermy and gemstones, we couldn't resist a little wandering around, checking things out. It almost felt as much like a natural science museum as a shop, and we were both very entertained and interested, if in come cases slightly disgusted (I'm talking about you, little pig fetus in a jar.) We grabbed a break-your-own geode for the kids (do you see the pattern here?) and when we broke it at home were thrilled to find it filled with crystals!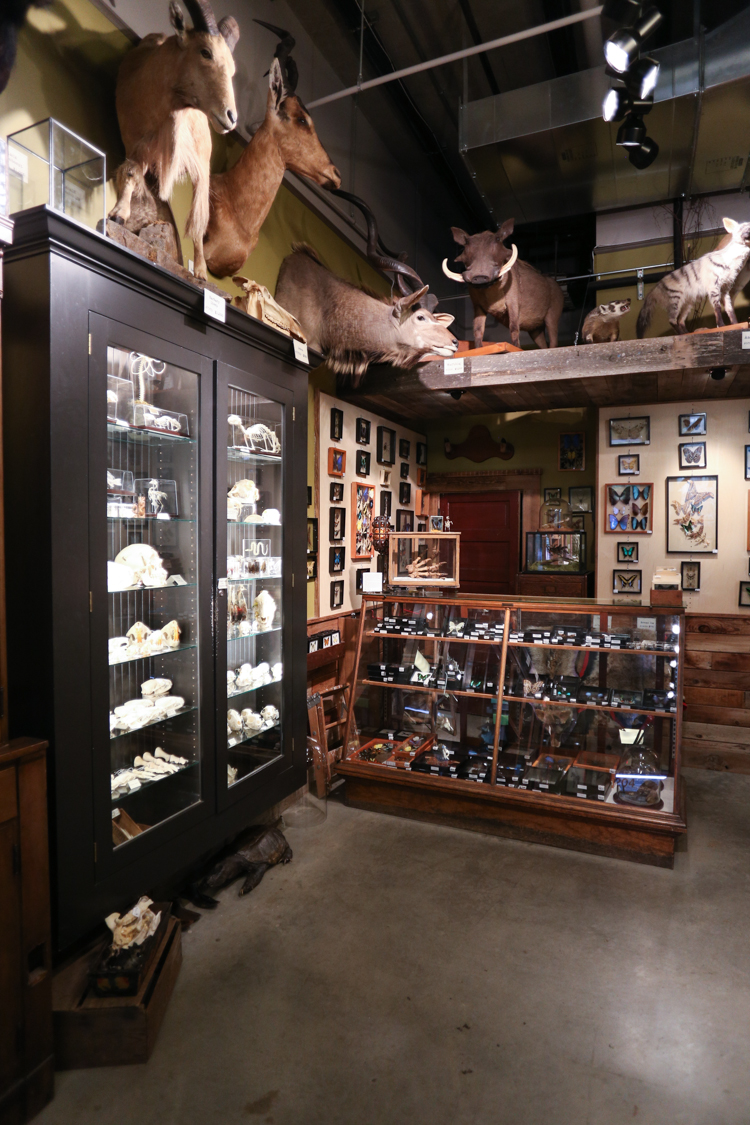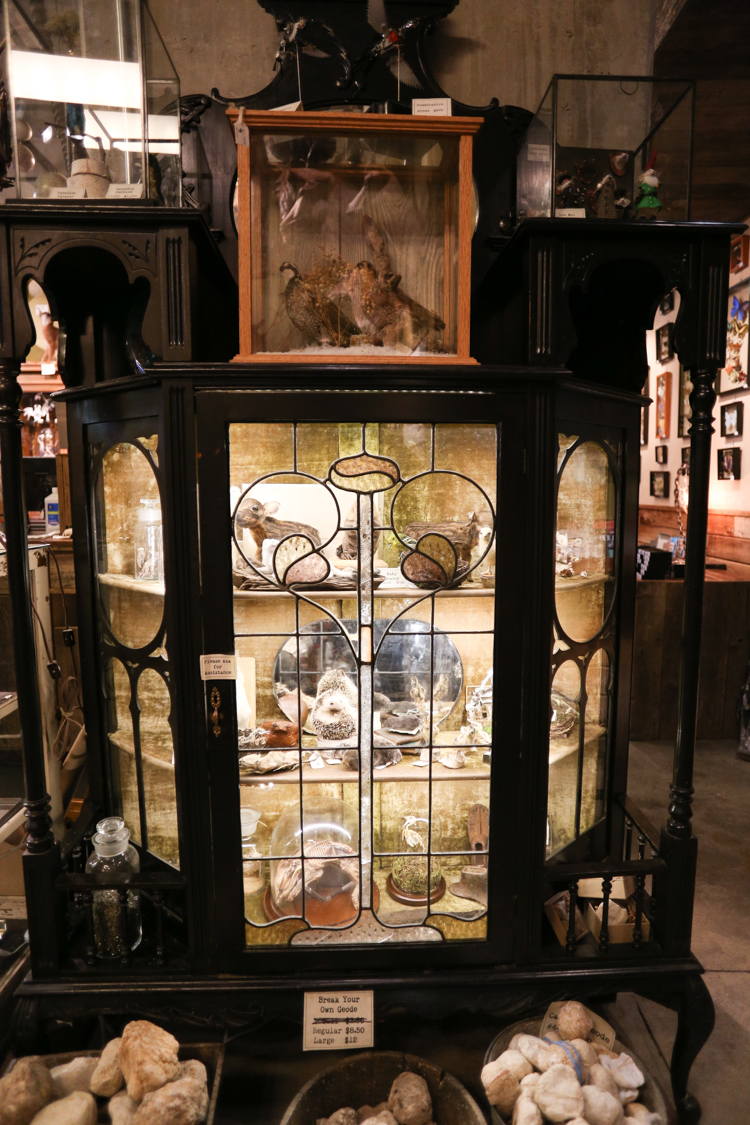 Pistils Nursery on Mississippi Ave is such a dream I've included way more photos of it than necessary, because basically I'd love to replicate some of the great nursery design ideas in my own yard someday. From the burlap pocket plants on the wall, to the vintage enamel potting sink cut into the countertop, the space was bursting with innovation and beauty. I resisted the urge to try to carryon some plant babies as souvenirs, but rededicated myself to my family of houseplants at home after my visit.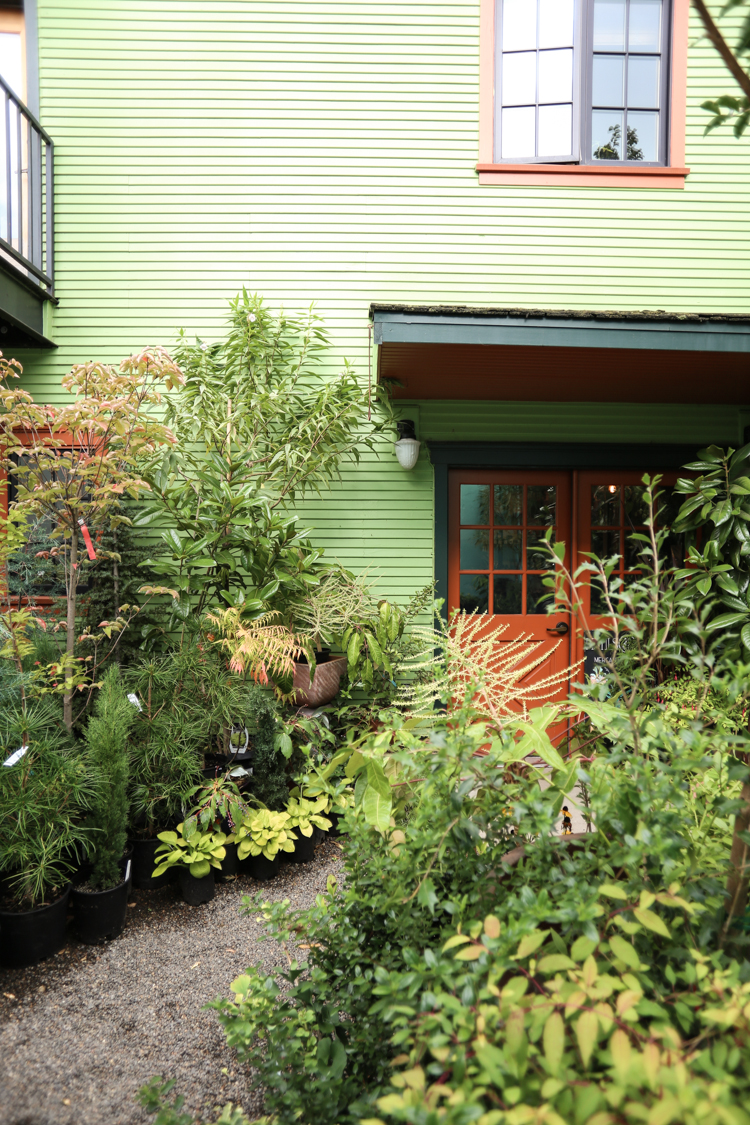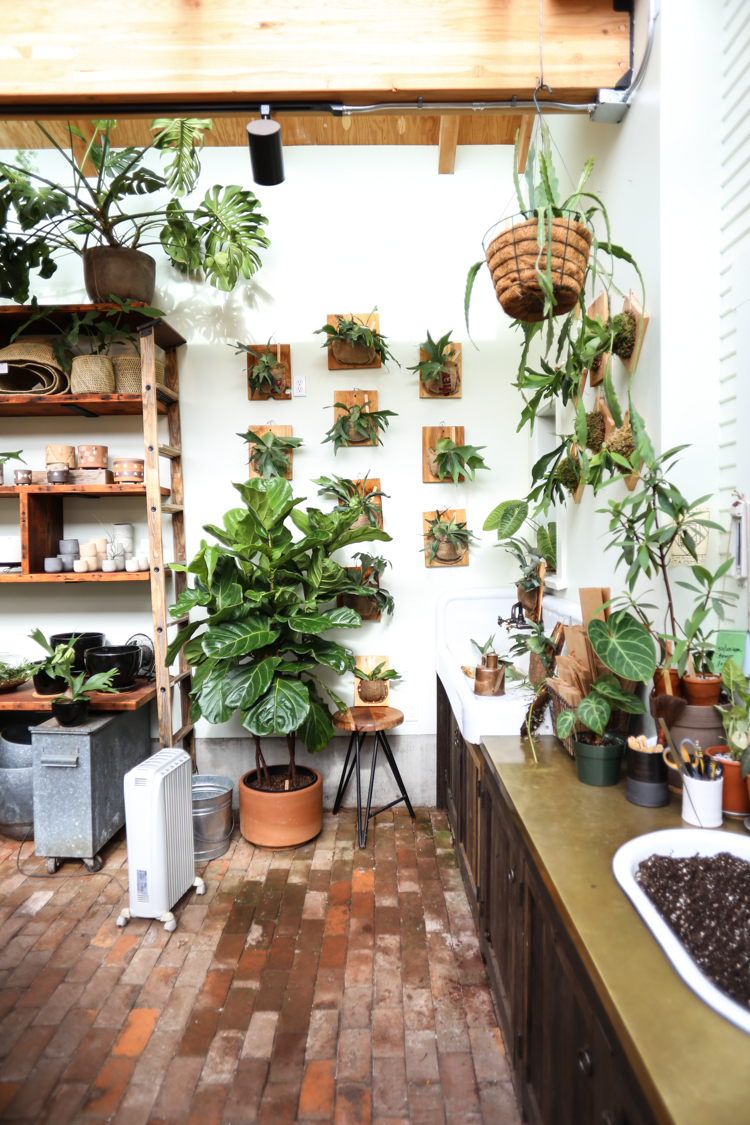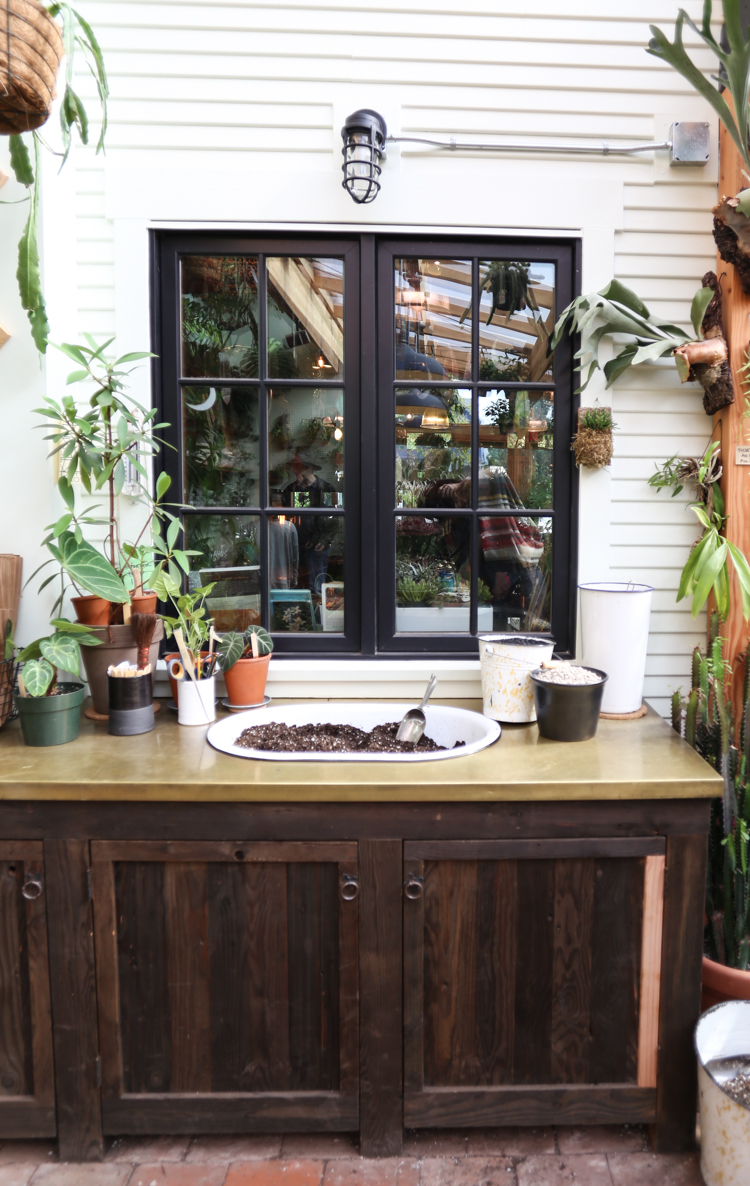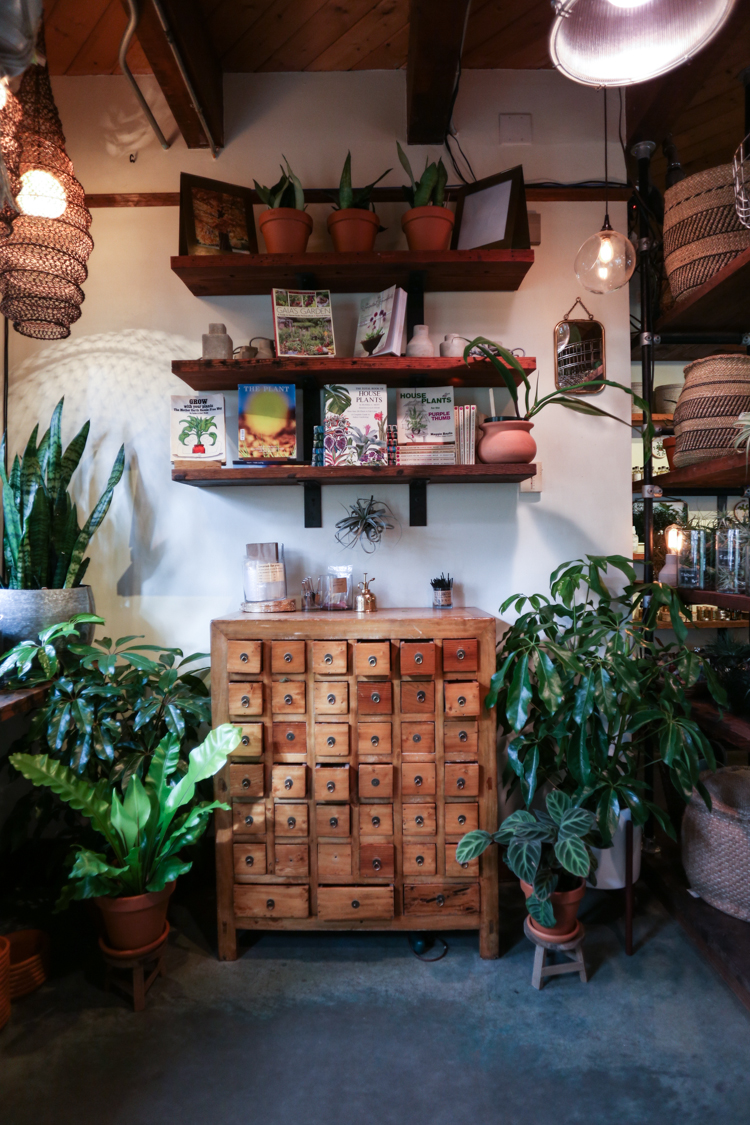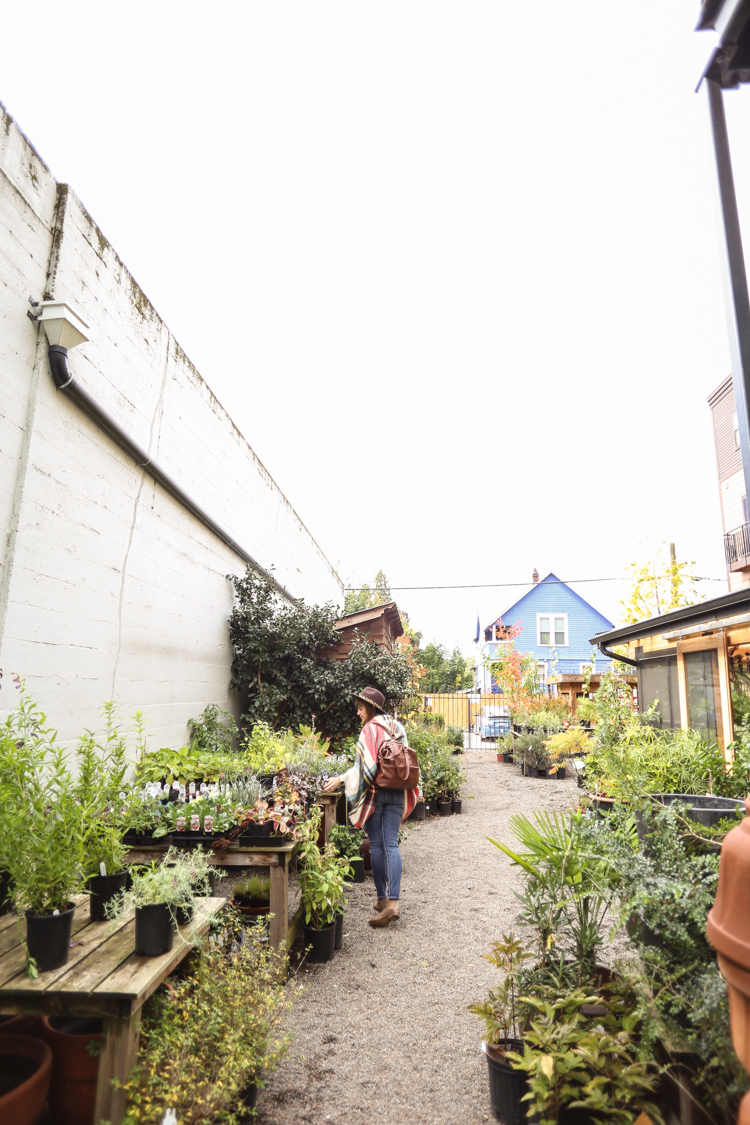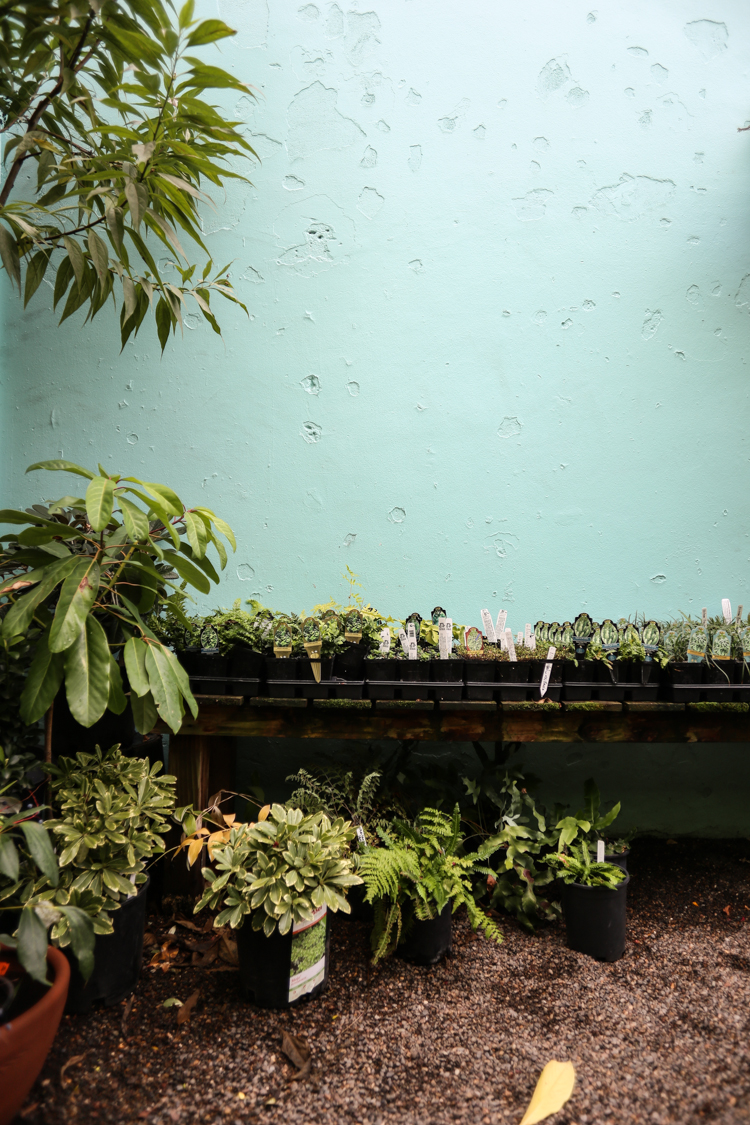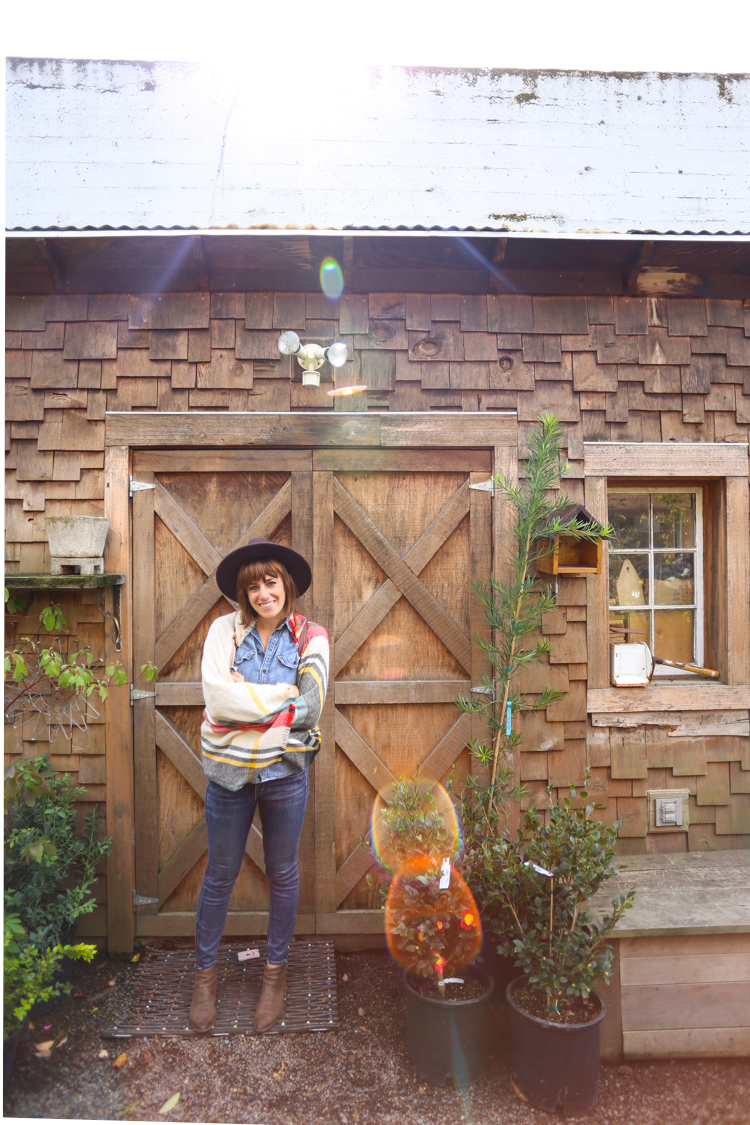 Worn Path made me want to go camping, or hiking, or canoeing, or on a picnic. It's a smallish shop on Mississippi with a great collection of quality outdoor-inspired gear and supplies. The selection was cozy and hearty, and although the online shop isn't up and running, I think it's a perfect visit when in town. Anything you brought home would remind you of the awesome earthiness of Portland, and inspire you to get outside.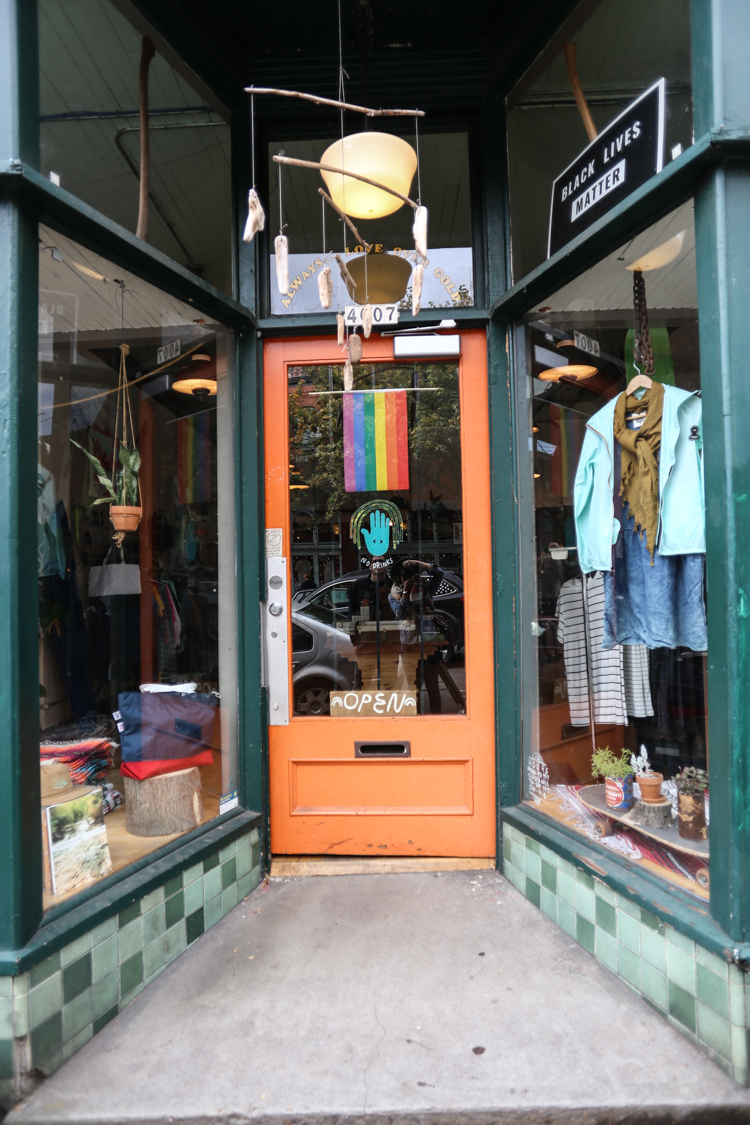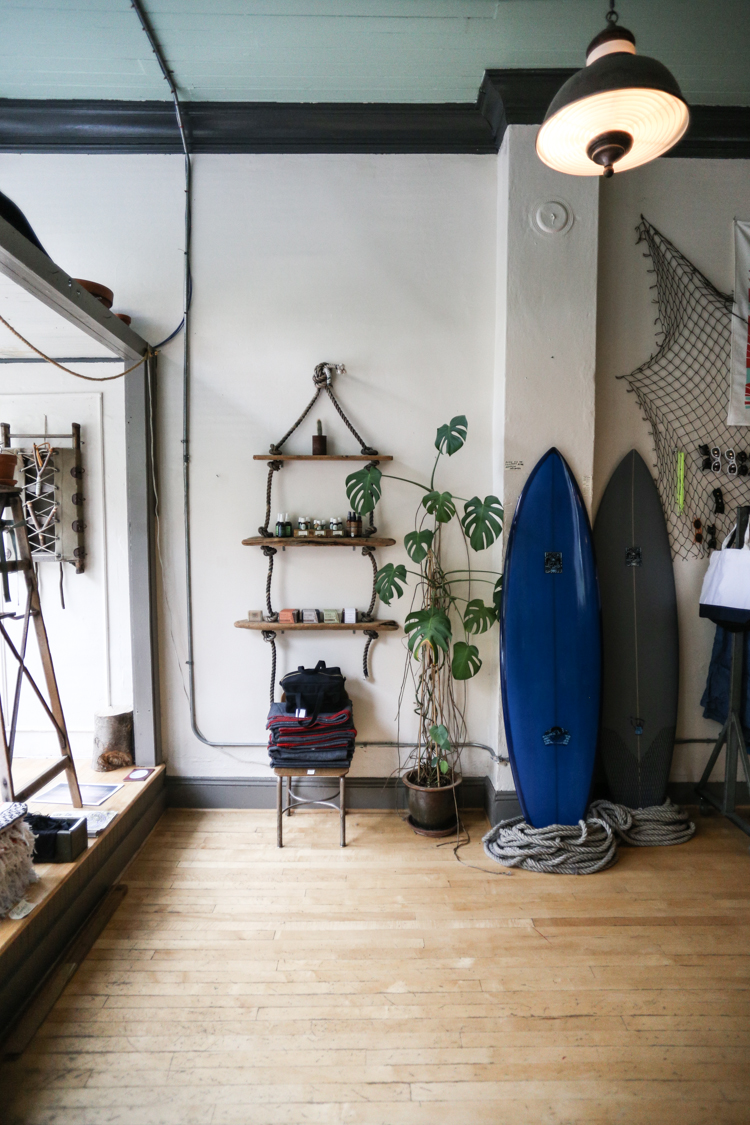 Red Clouds Collective has been one of my very favorite handmade brands since it began five years ago. The head designer and makers are good friends of my little brother, and they're really good guys. I wrote about The Good Book and Tool Apron years ago, and this visit to Portland we were so excited to step inside their first brick and mortar shop. All of their leather, canvas, and denim goods are incredibly designed and meticulously made in their shop in the back. The items we have seem to keep getting better with time, and that is the telltale of a great product. Built to love and last. (Dave has had this leather briefcase on his wish list for a while, and I grabbed some hearty leather coasters to add to our collection. Basically, I love everything they make.)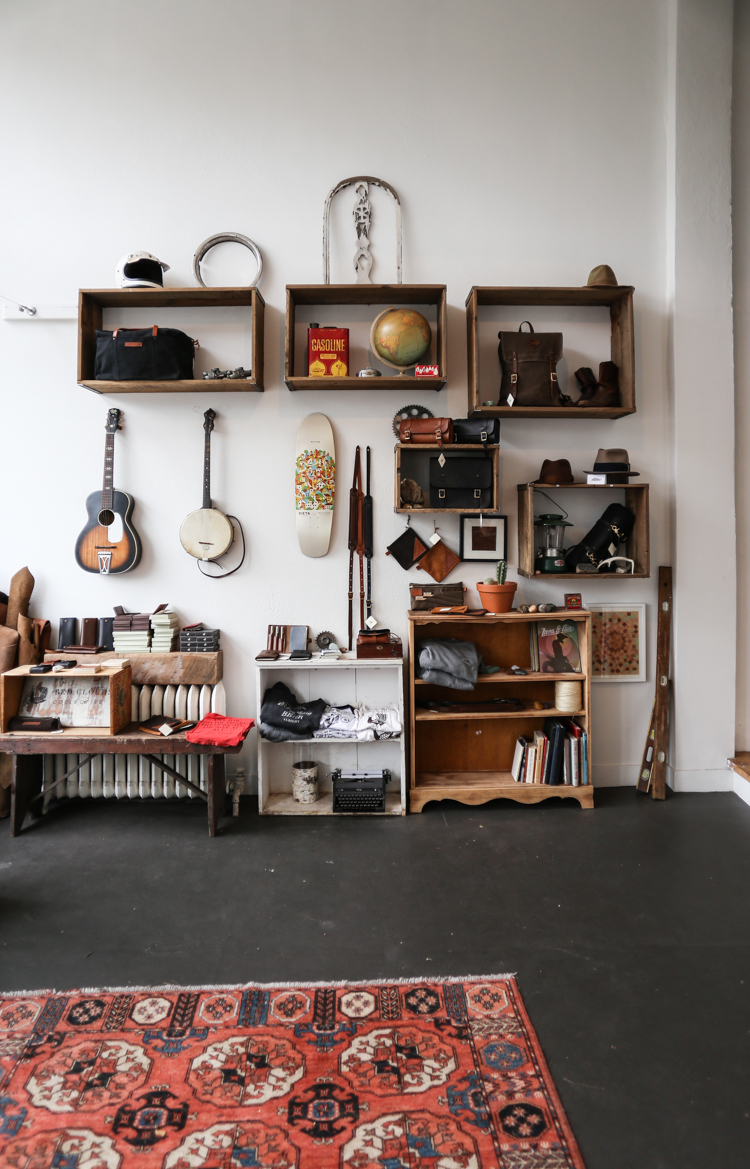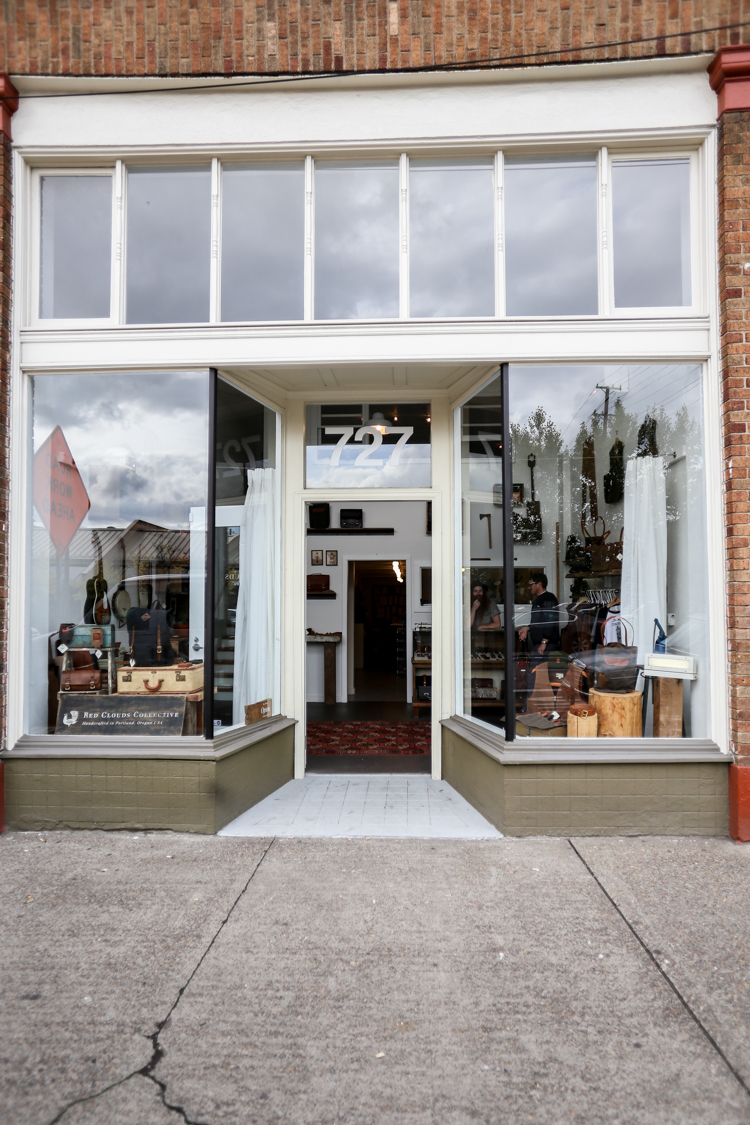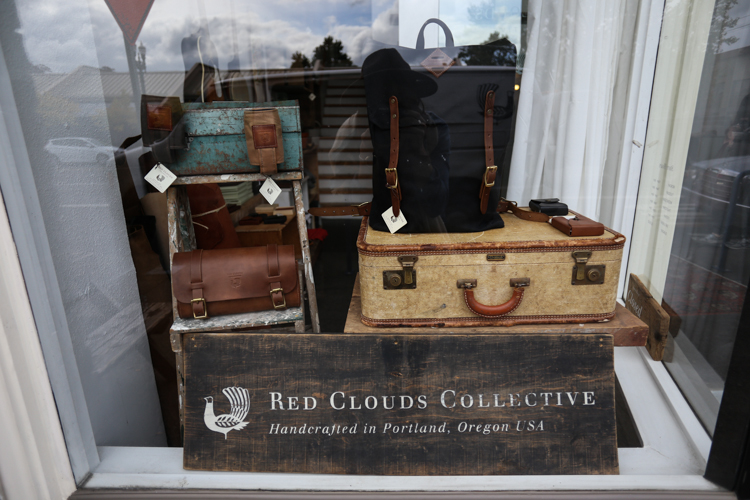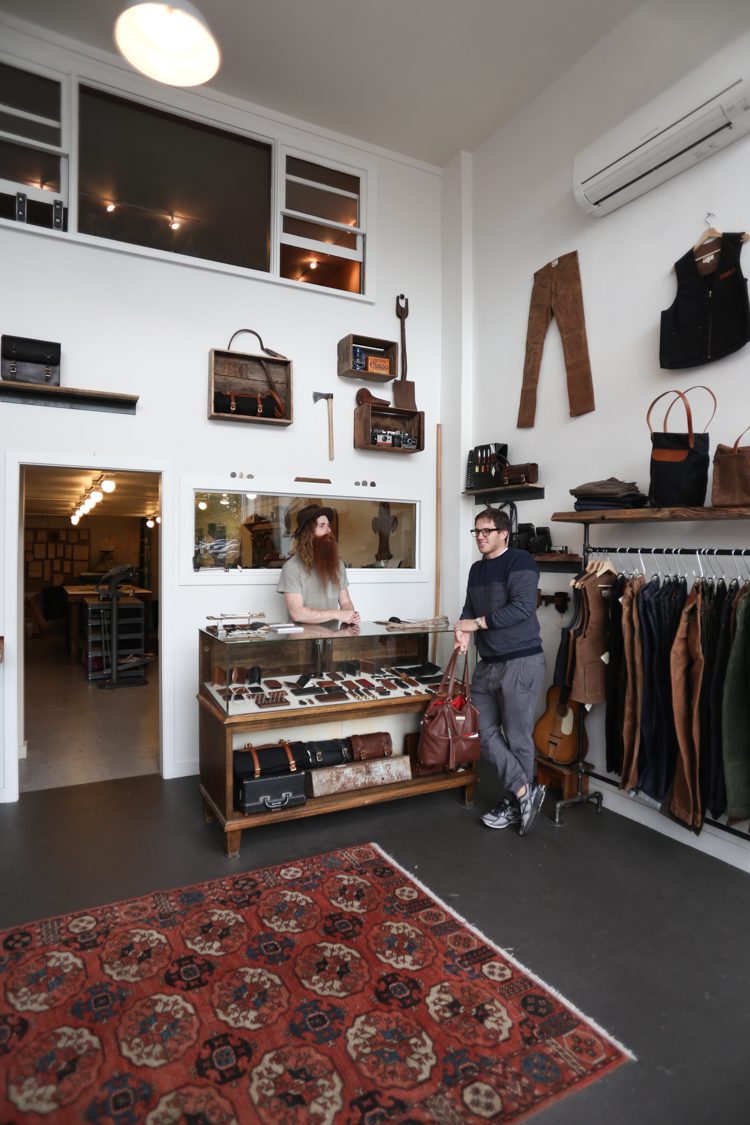 In addition to these fun spots, we also spent a day on the coast crabbing and I have a video and post forthcoming with those awesome details. Also, here are some places that were recommended that we didn't make it to this time but hope to visit in the future:
Screen Door for fried chicken
Por Que No tacos
Ava Genes Fine Italian
Xico Modern Mexican
Taqueria Nueve
City State for Brunch
Broder Brunch
Clyde Common
Ruby Jewel ice cream sandwiches
Tasty n Alder
Posies Cafe
Mother's Bistro
Bollywood Theatre
Mill End Fabric Shop
Fabric Depot
Looks like we'll have to be back soon! If you have any other Portland favorites, leave them in the comments below! xo