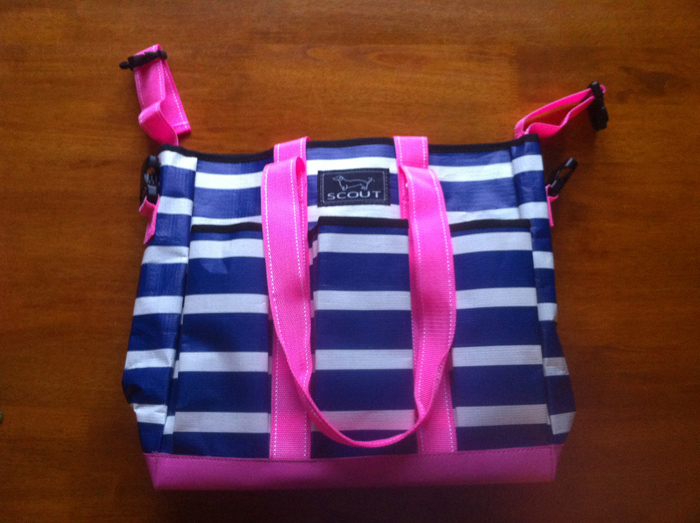 Yesterday I posted about my new  Scout Lock It Pocket Rocket, and how much I have liked it (whoever wins the giveaway will love theirs, too!). In fact, there was only one improvement I wanted to make: to add a cross-body strap! I love having my shoulders free when I'm holding Milo's hand and have Eliot on my hip…which is almost all of the time. Because of the existing "Lock It" stroller buckles, I was able to add an ajustable cross body strap really easily. Here's how: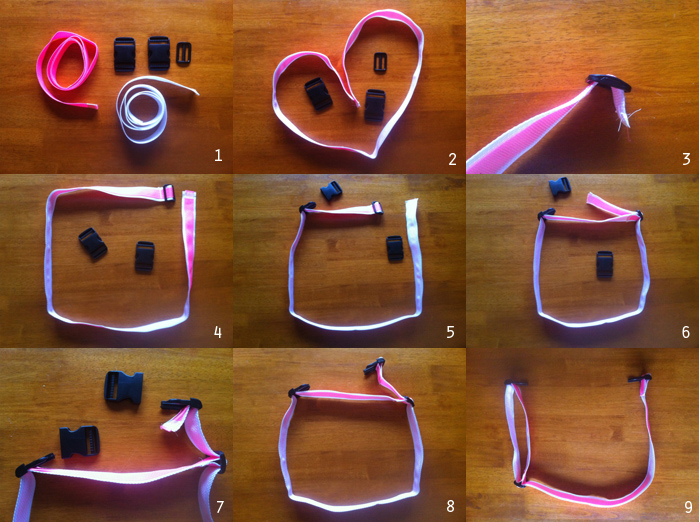 1. Buy two 1.5″ backpack buckles one 1.5″ sliding buckle, and 1 1/3 yards of 1.5″ nylon webbing in a coordinating color to the bag. (I found hot pink in 1″, and decided to sew it onto the 1/5″ white strap so I could have the pop of color to match my True Brit.)
2. If using two colors,  center the 1″ strap on the 1/5″ strap and pin in place. Sew a straight stitch down each side of the 1″ strap.
3. Weave the one end of the strap through the sliding buckle.
4. Fold over and stitch the loop closed around the center bar of the sliding buckle.
5. Weave one of the male ends of the buckle onto the strap, with the end facing the sliding buckle.
6. Weave the other end of the webbing through the sliding buckle, covering the loop that you stitched in step 4.
7. Weave the male end of the second buckle onto the free end of the webbing, with the clip facing away from the sliding buckle.
8. Form a loop around that buckle and stitch in place across the webbing.
9. You're finished! You should now have an adjustable strap with two male buckles each facing away from the strap. Clip the buckles into the existing female ends on the Lock It Pocket Rocket, for use as a cross body strap!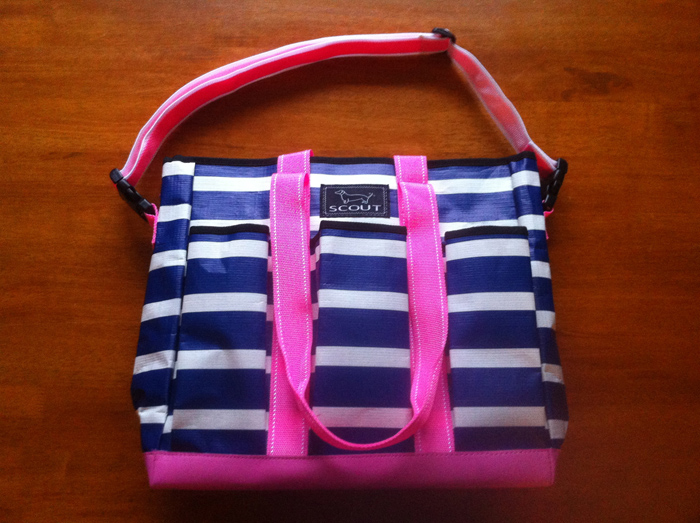 Now I'm set for strolling around town with the bag locked on to my stroller, or for walking around town with this cross-body strap locked over my shoulders! I'm loving it.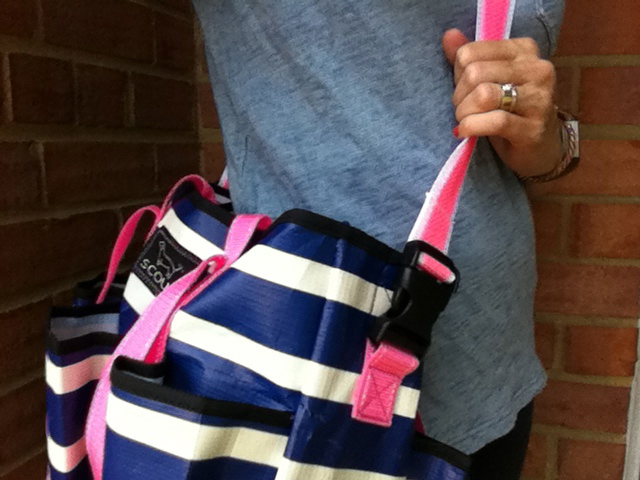 ps Forgive the iPhone photos. Last week my dslr was in the shop, and this strap-making simply could not wait! Diaper bag accouterments are urgent business, you know.