I've had a blast putting together some fun birthday-themed posts for this week, and want to finish it off in a traditional manner, with party favors!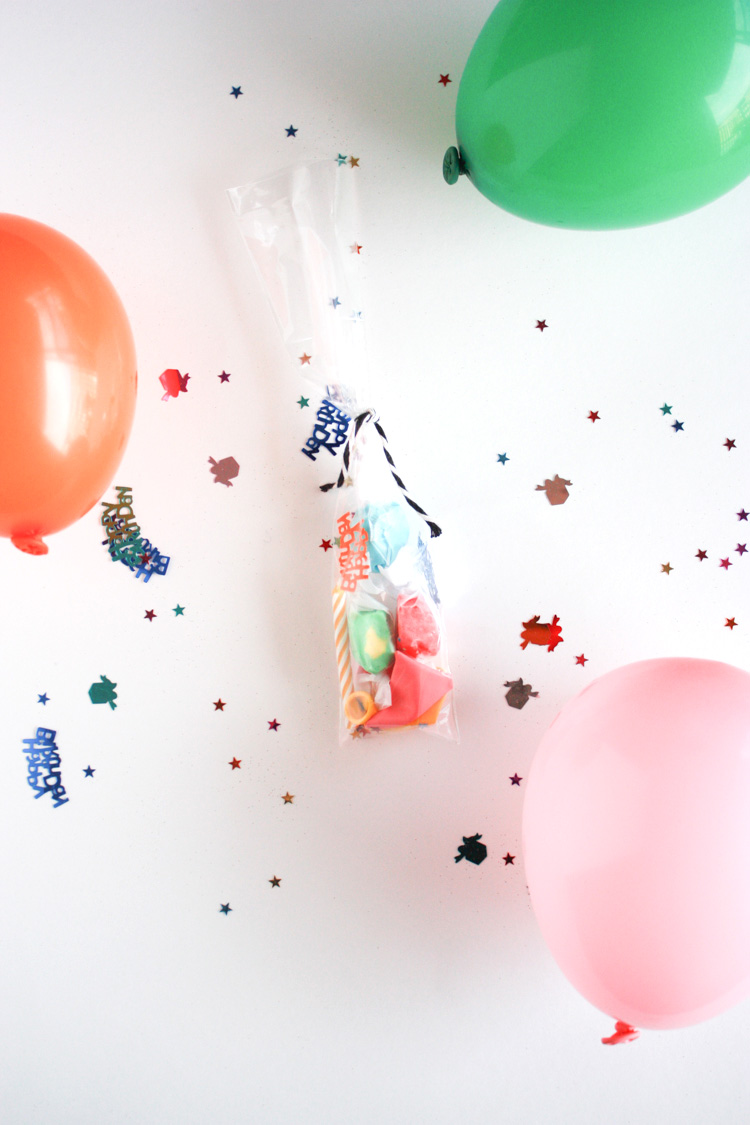 Party favors are such a fantastic detail to include at birthday parties. I always have a blast coming up with ideas for useful, simple, and inexpensive favors to send home with guests.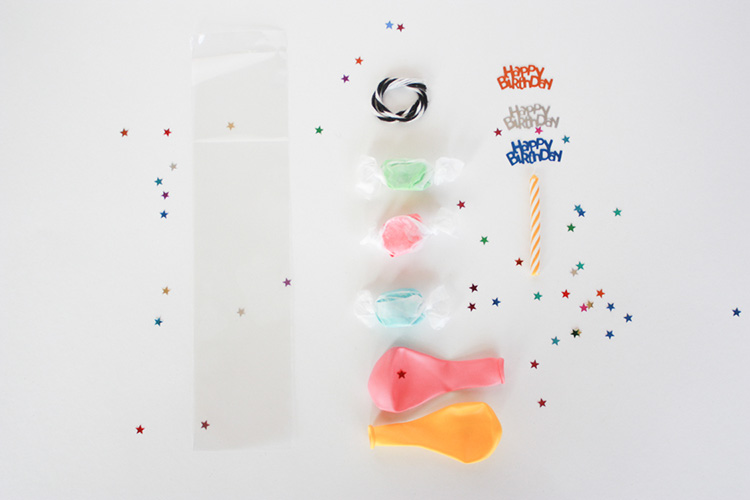 For my mother-in-law's birthday brunch last month, I drew inspiration from Melanie's  fantastic "in-a-box" series over at the beautiful blog You Are My Fave, and put together a pile of "Birthday in a Bag" party favors!
Each favor contained a few colorful salt-water taffies, two or three balloons, a pinch of birthday confetti, and a classic, striped birthday candle all stacked into a pretzel bag and tied with bakers twine.  The cost for each favor ended up around 75 cents, and working in an assembly-line, the forty favors took around twenty minutes to put together.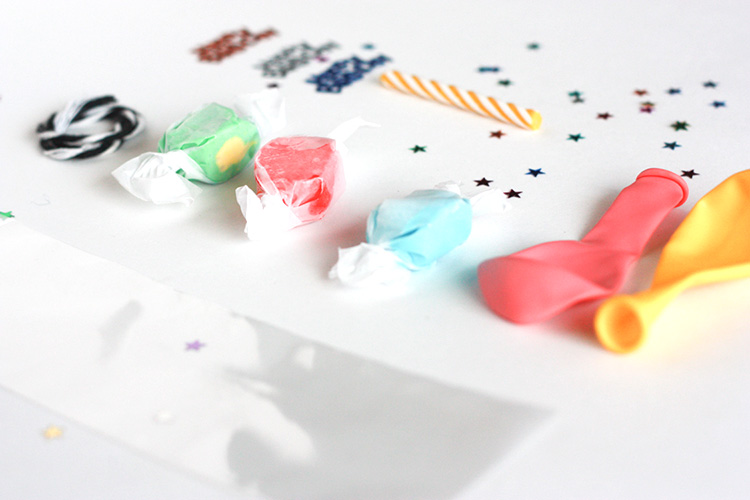 We piled them up in a cool galvanized pail with a sign that said "Party On!" with an invitation for guests to take one home.
Not only is this little "birthday in a bag" cute, but so useful! Your guest will be able to use their favor to throw together a last minute celebration for a friend or family member using the goodies inside. It is amazing how quickly a few balloons and confetti can change a moment into a special occasion!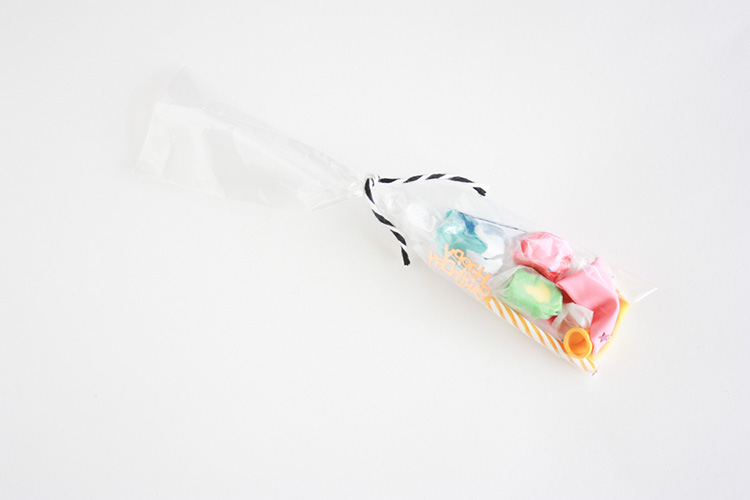 I hope you've enjoyed Birthday Week here at One Little Minute.
Here's a short re-cap of the fun we've had:
Money Origami Shirt Birthday Cards (with printable cards)
Local Cupcake Tasting Party (with printable score sheet)
Birthday Trip + Guide to Seattle
Party On, friends! Have a fantastic weekend.