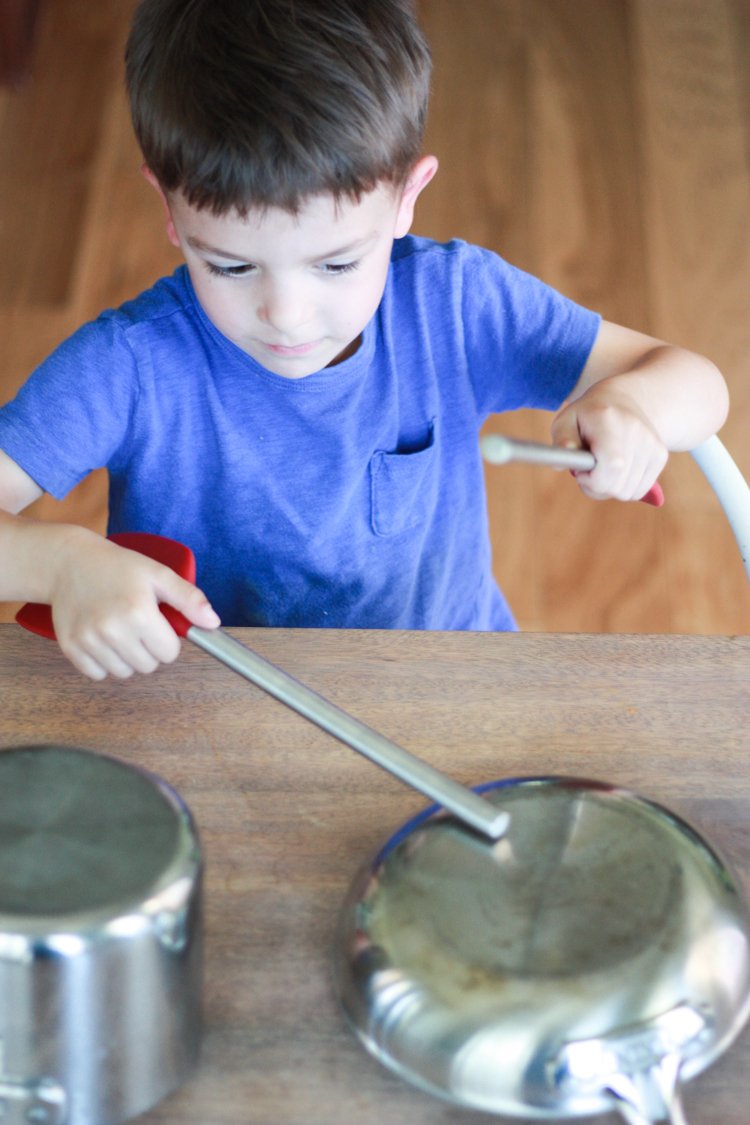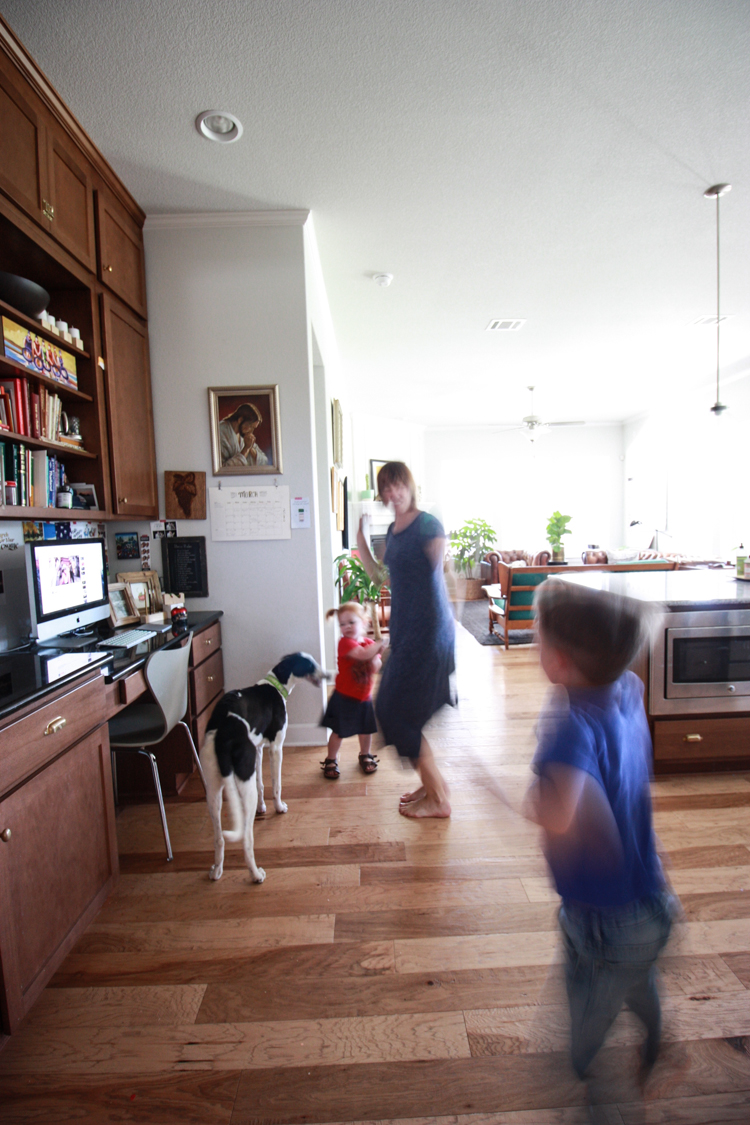 Music has always been a place of freedom for me. I use different genres of music for different activities (pop for running, folk for crafting, hip hop for cleaning the house.) I also have long used music as a way to boost my mood, dive deeper into an experience, and more fully enjoy time with others. My kids and I often turn up tunes on the computer in the kitchen to have impromptu dance parties, and shake off the stresses of everyday life.
Instilling a love of music and teaching my kids to use it in their own lives is important to me, and I love creating opportunities to share it with them. Today I'm partnering with Kandoo Flushable Wipes to share a fun music experience that can be simply recreated in any home. This week, during an hour of down time, we pulled out some kitchen utensils and turned them into easy DIY instruments for a Breakfast Table Band!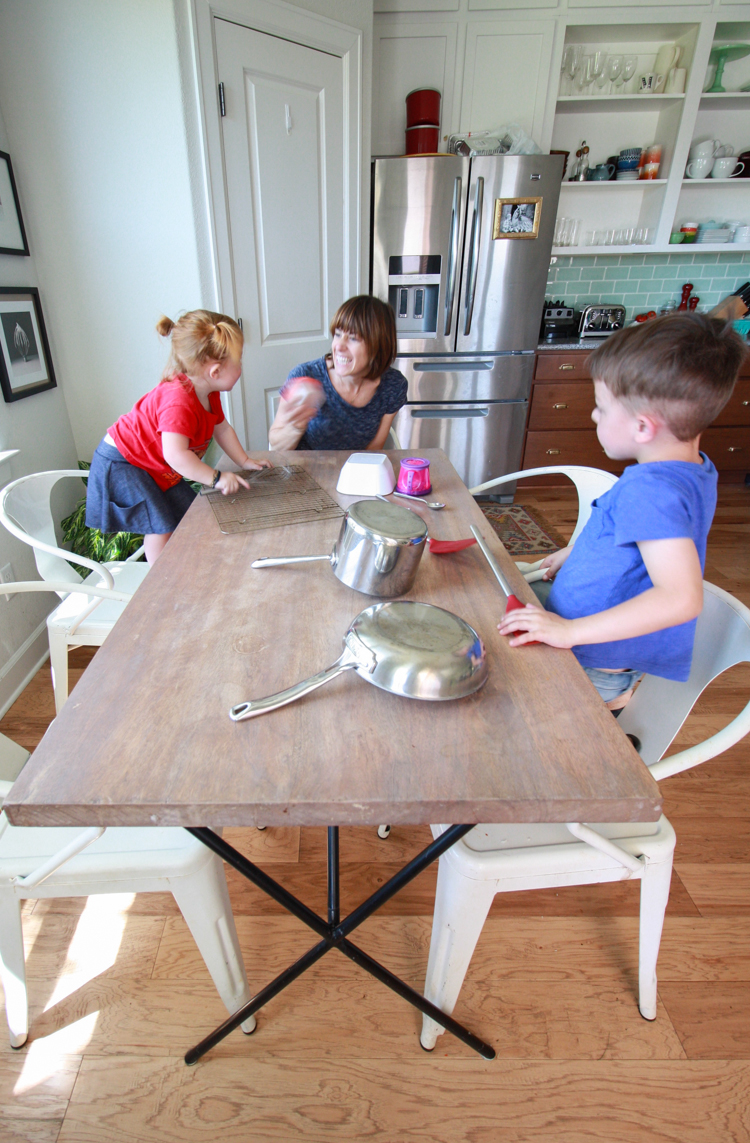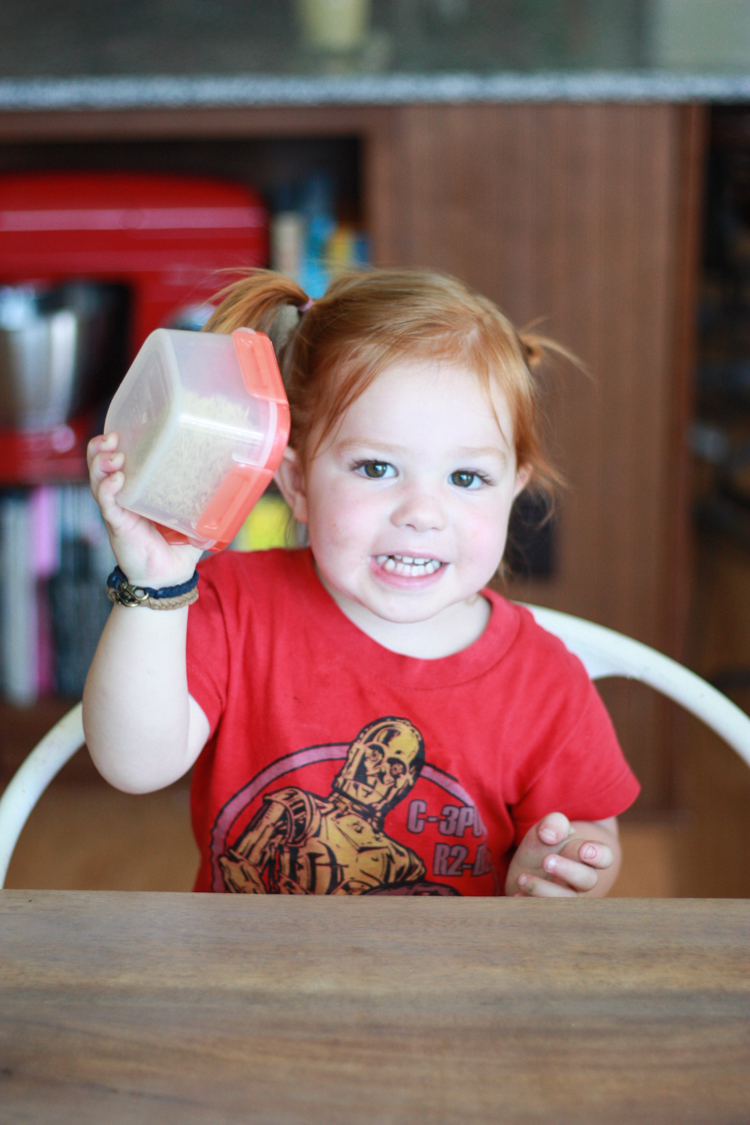 Eliot was wide-eyed as I told him to choose whatever he wanted that would make great sounds for music. He immediately went to the drawer and pulled out two spatulas to use as drumsticks, then tested a few different items as drums, including a glass bowl that I helped him realize might not be the best choice! Plum is always shaking her snack catcher like a maraca, so I thought a storage box filled with rice would be a fun instrument for her. She also loved playing the spoons on a plastic bowl. And for some fun variety, I pulled out a cookie cooling rack to strum with the metal whisk, which Eliot told me didn't make pretty music, but an interesting sound none the less!
In just a couple minutes we had pulled together everything we needed to sit and experiment together with sound and rhythm. Both kids were entertained fully, and loved passing around the different instruments. Eliot suggested we sing along with our playing, and so began a rousing rendition of the Whip and Nae Nae accompanied by the Breakfast Table Band.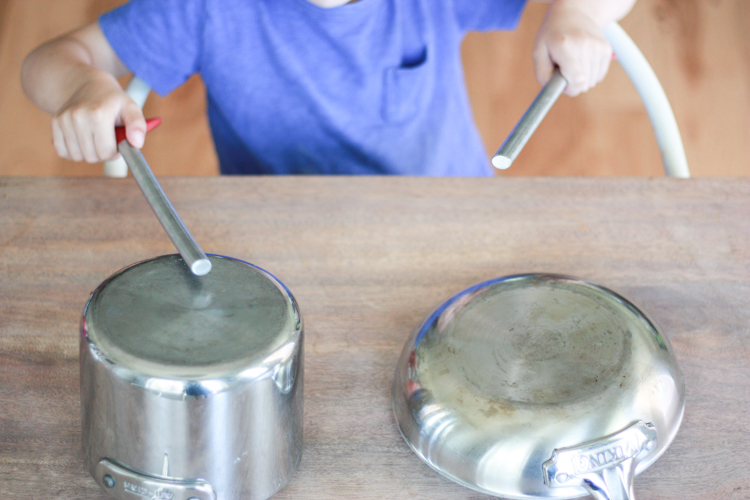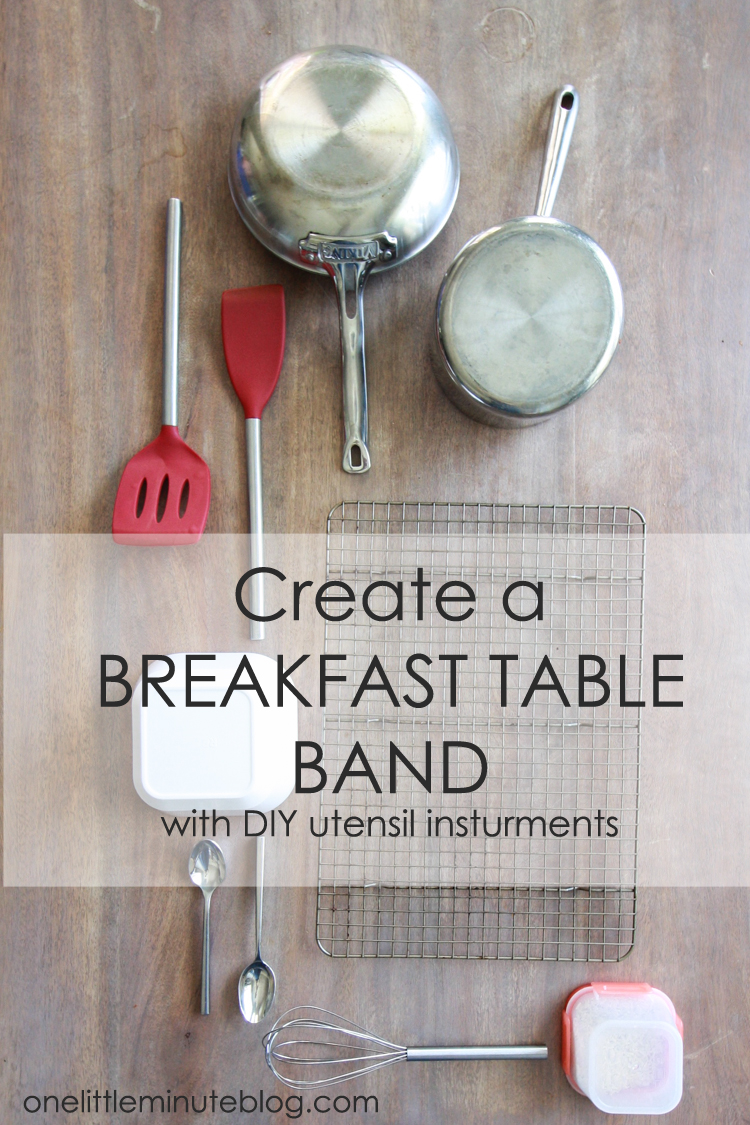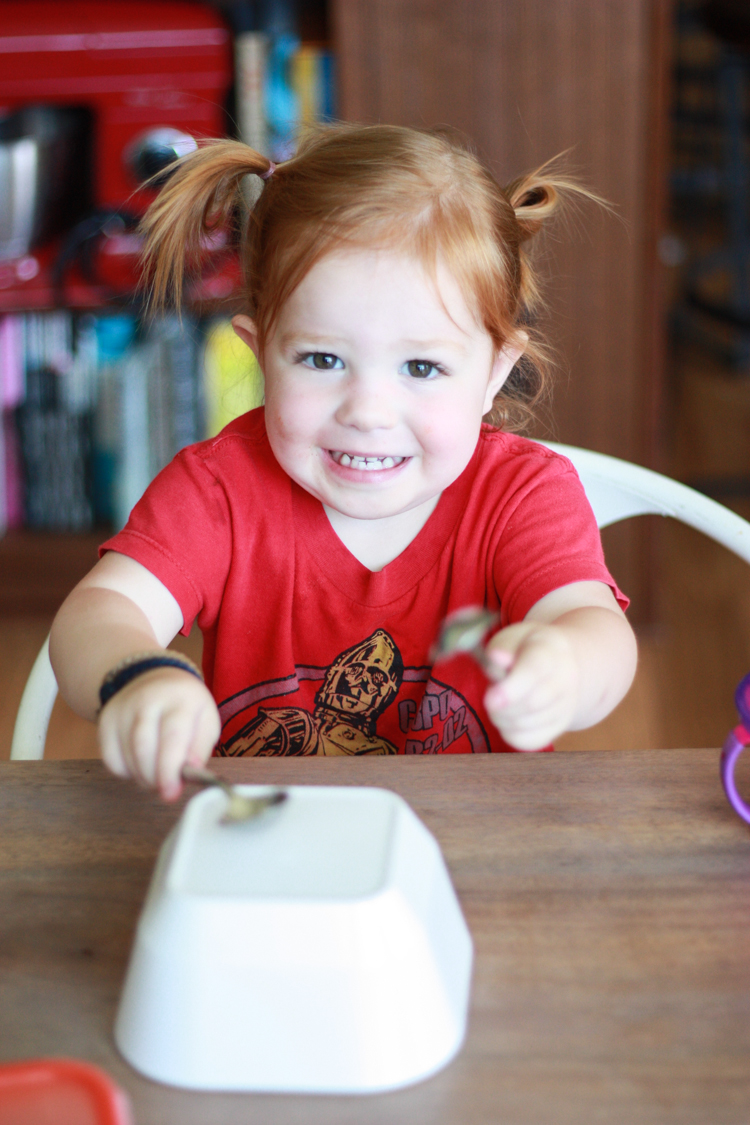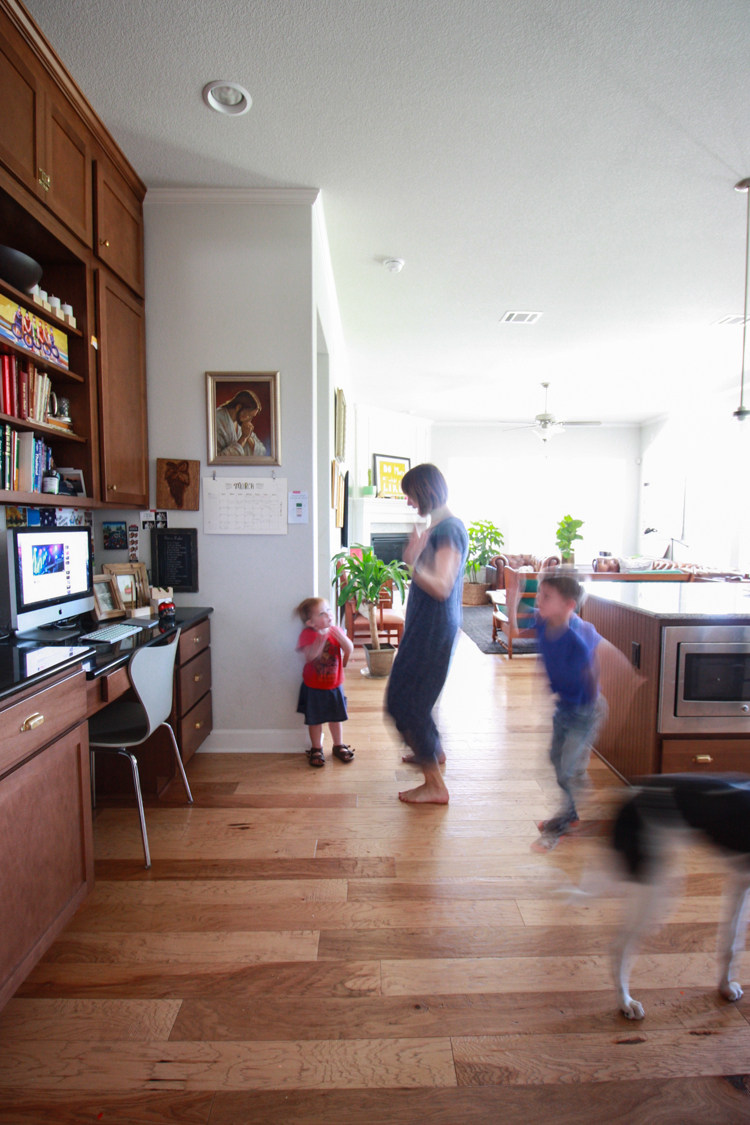 I loved the simplicity of creating the Breakfast Table Band, and also the way it allowed my kids to stretch their imaginations and make their own instruments without needing any special skills or materials. Creating experiences where my kids can be empowered in their independence aligns exactly with the Kandoo Flushable Wipes mission of helping kids say " I Kandoo it!"
Kandoo Flushable Wipes have been a revolution at our house for Eliot, who has been potty trained for a while, but until recently still needed some help wiping well. Being able to take care of himself in the potty has been so empowering for him, and also makes my life easier. (Especially as we're moving on to potty training Plum soon.)
To foster their mission of empowering kids, Kandoo Flushable Wipes has partnered with Growing Sound, who create interactive music that teaches emotional and social skills while entertaining kids. Free music downloads are available with each purchase of specially marked packages of Kandoo Flushable Wipes, including songs like "I Can Do It."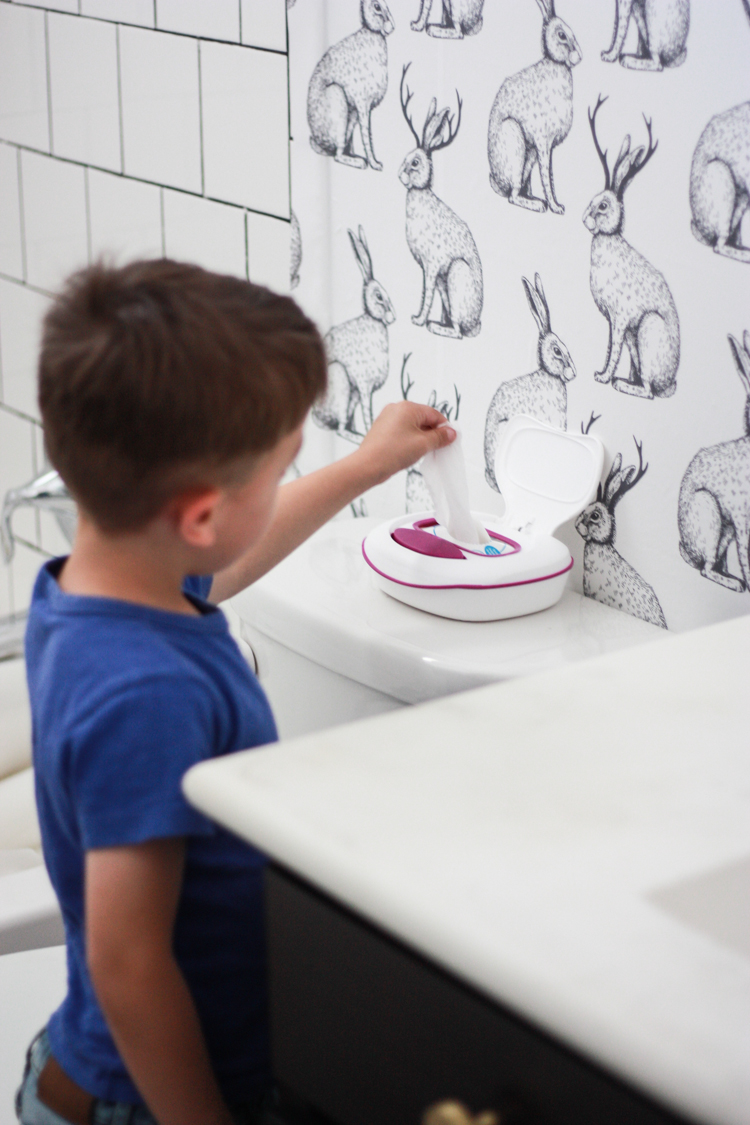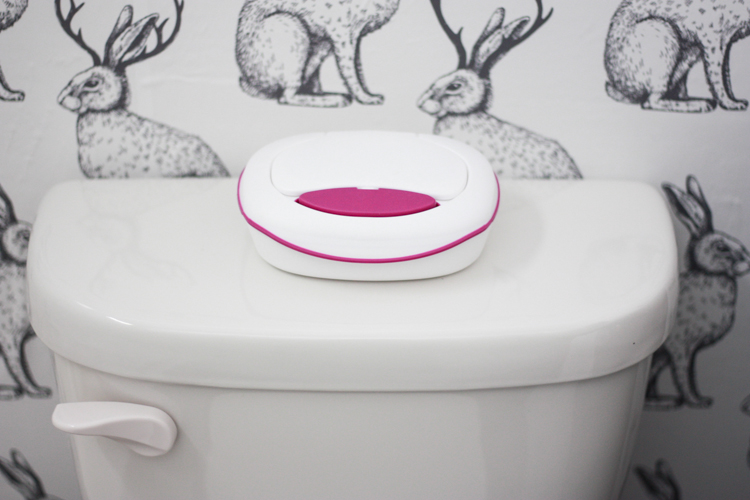 We have a CD full of empowering kids songs from Growing Sound, and I have loved how my kids learn as they sing along.
It reminds me of the preschool where Plum attends and the head teacher sings all day long. She sings the instructions for getting ready to go out to recess, the way to line up for lunch, and how to gather shoes and backpacks for pick up, and the kids all sing along! Music is such a powerful teaching tool that we often forget to utilize, and this partnership between Kandoo Flushable Wipes and Growing Sound is a really cool way to remember.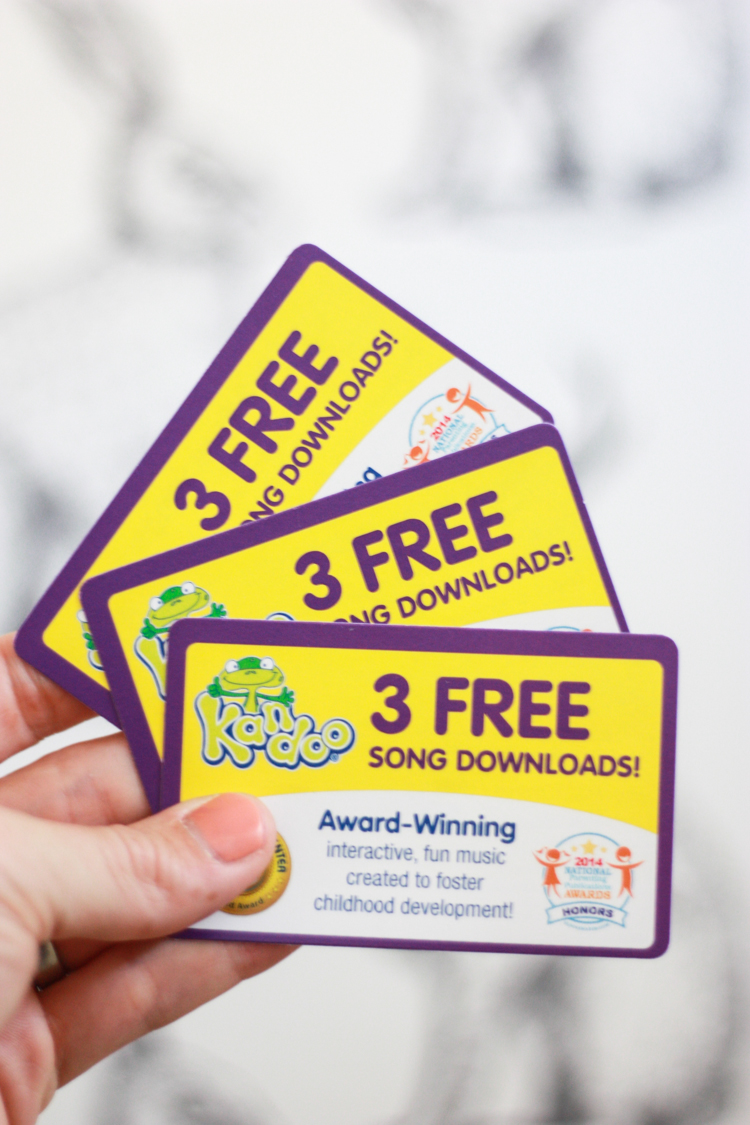 If you're interested in the downloads and just can't wait, you're in luck because I have a list of download codes I'd love to share with you! Click HERE for a list of the codes and copy one, then go HERE to enter it and download the songs. Once you use a code, please delete it so no one else tries to use the same one. There are 32 available!
I can't wait to get the Breakfast Table Band back together soon, and have another fun jam session sharing some fun musical moments together with my kids.
Related posts to check out: 7 Tips for Hiking with Kids, 5 Tips for Road Trips with Kids, and 5 Potty Training Tips
Thank you to Kandoo Flushable Wipes for sponsoring this post. All ideas and opinions are my own, as always.