I'm headed to a Mama's Night Out event tonight, and so excited to take some time to relax and be pampered. It reminded me of this Mother's Day Bath Bomb DIY that I created last year for the World Market Blog. The full DIY and recipe for the bath bombs is below.
I also have some thoughts about bathing, relaxing, and taking time to do nothing, so read on! What I want you to give yourself for Mother's Day is a moment alone with some quiet and some of the simple pleasures you love most (whether a flower-filled bath, an hour hiking a trail, or a good book and comfy seat on the couch.) You deserve it.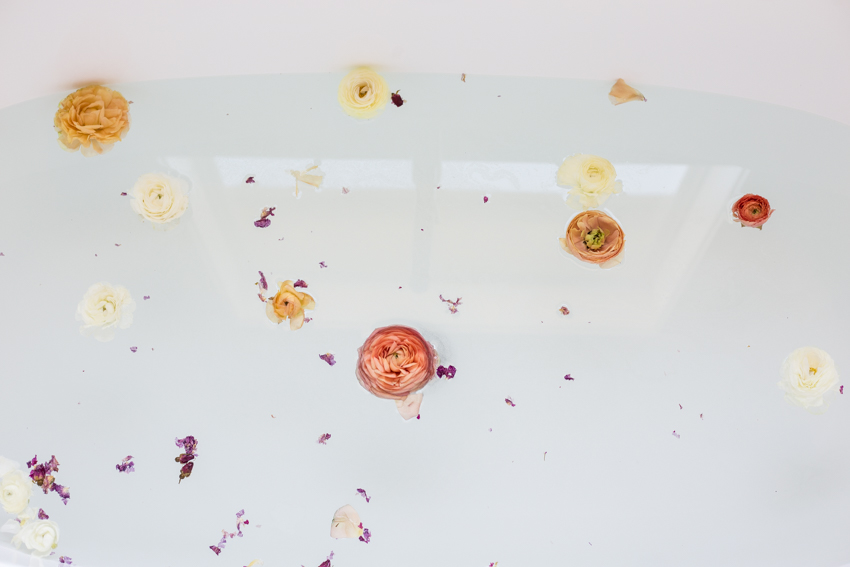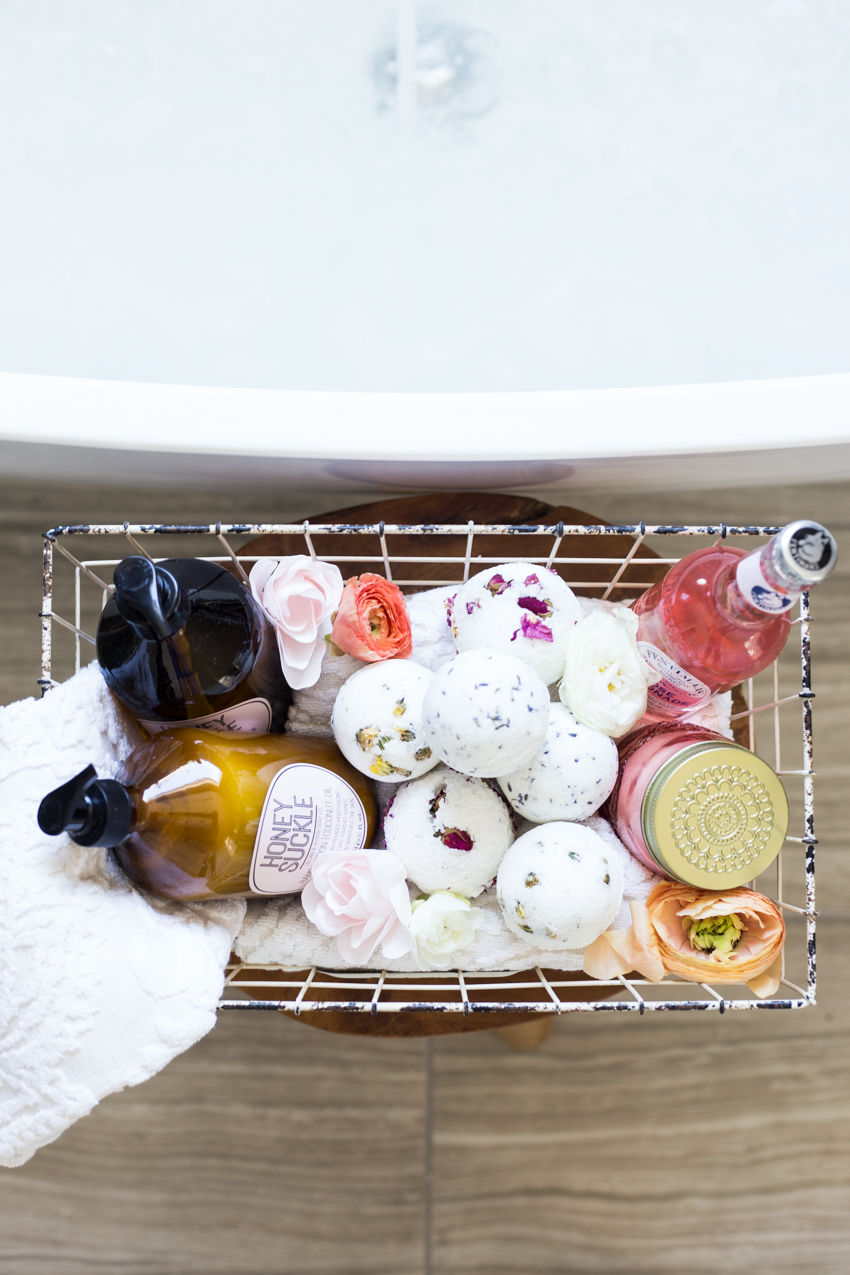 Elevate Your Bath
While I'm sharing these pretty DIY Bath Bomb photos, I thought I'd share some ways I have loved elevating my bathing experience lately.
Although I have always loved taking a bath, last year I learned to take my bathing to a new level with a few things:
Taking one extra minute to turn my bath into a full experience always adds impact and I feel like I benefit from the extra intention. Giving myself permission to make this time to myself as relaxing as possible.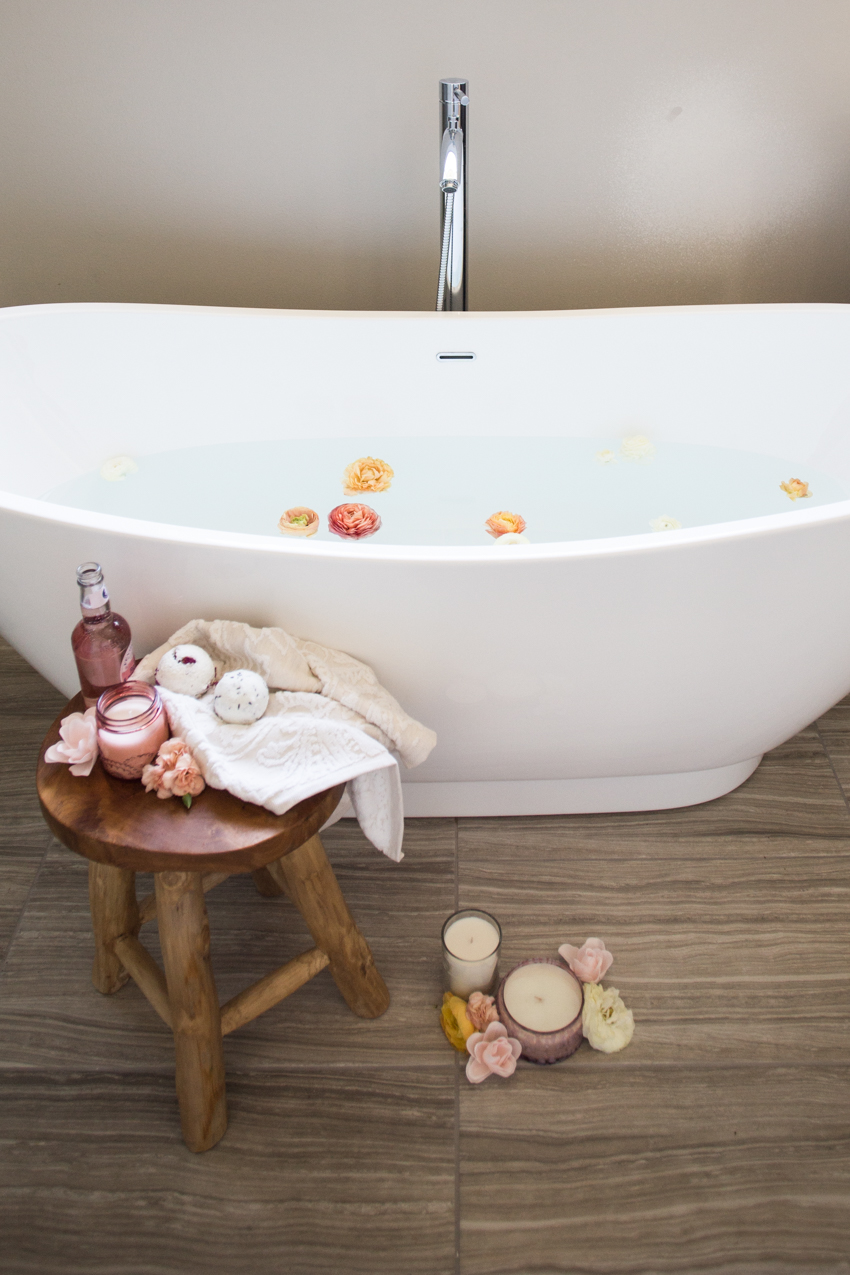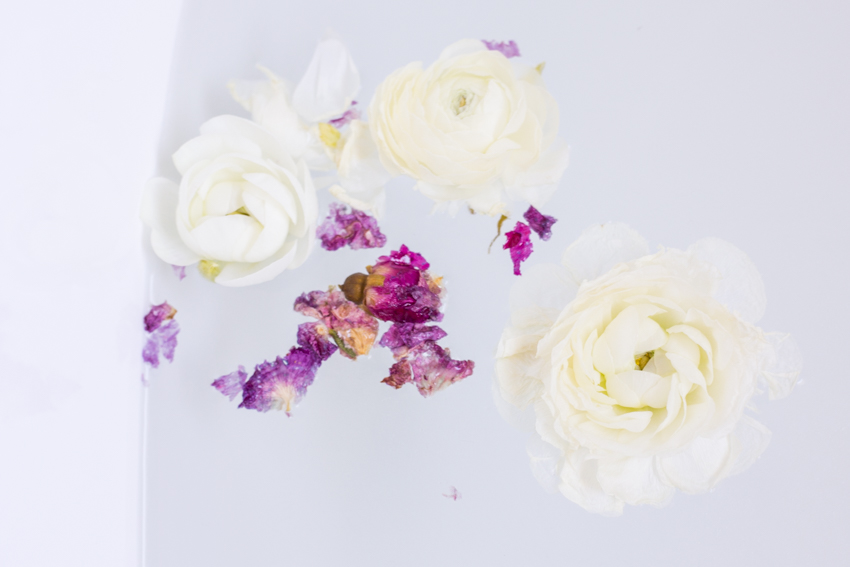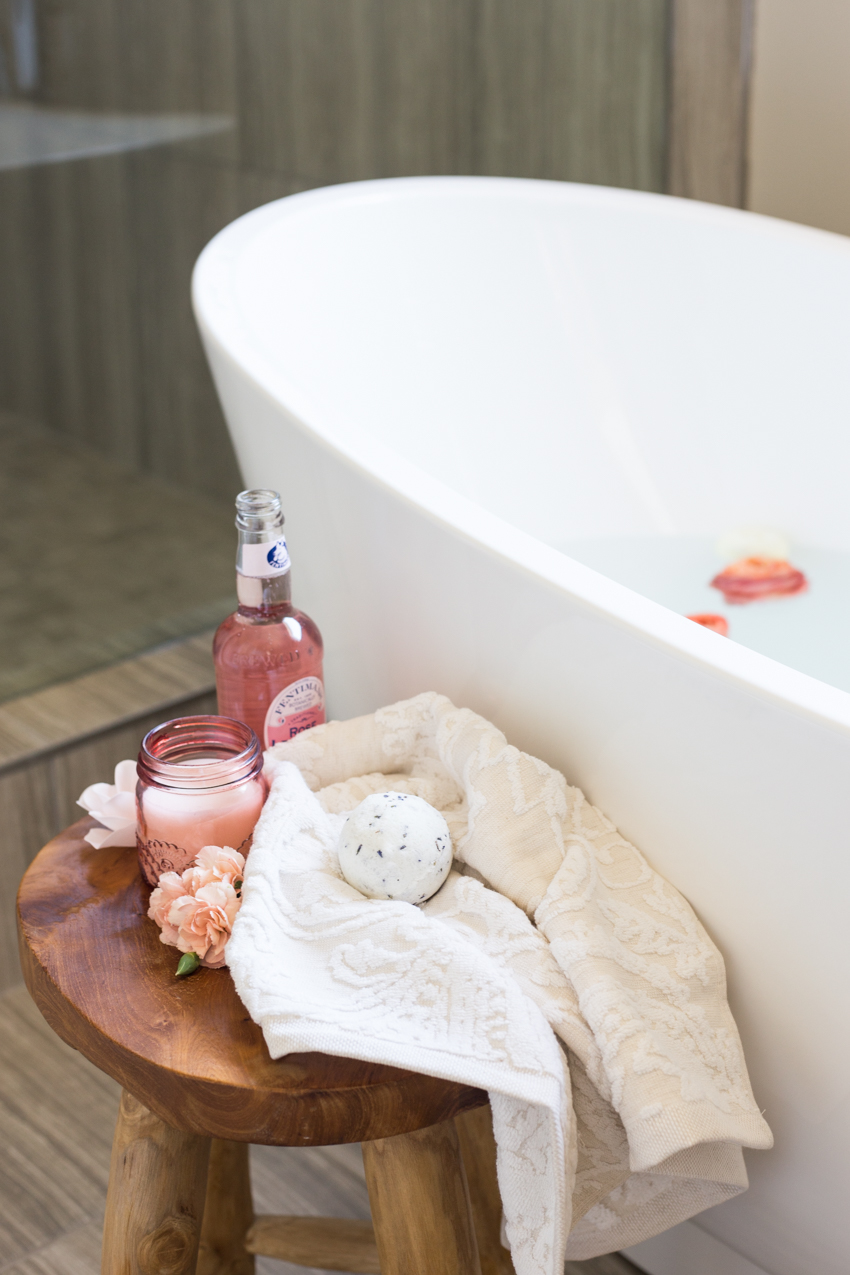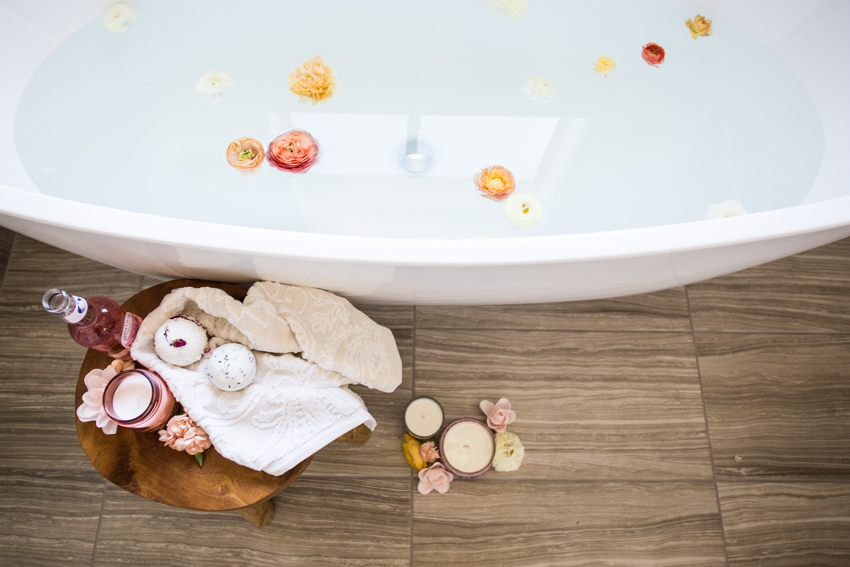 Take Time to Relax
When I was in high school, I bought a book called "The Art of Doing Nothing." I remember thinking the title was funny, and was also genuinely curious about people who were able to not do STUFF ALL THE TIME.
I have always been a DOER, and slowing to a stop and doing nothing for a while is really really hard for me. I am constantly looking for the next project, activity, event, job, adventure, or task. I am determined, driven, very hard working, and feel alive when I accomplish things. So, it can be like torture for me to take time to refresh, relax, and as Stephen Covey would say "Sharpen the Saw."
As bad as I am at doing it, I know that taking time to relax, meditate, ponder, and plan makes a world of positive impact on my life AND my ability to accomplish the things I really want to do.
The other morning, I was a little overwhelmed by projects, and simultaneously so tired and in need of a break. I decided what I really needed first was to take a bath.
So, after the kids were off to school, I climbed into the tub at 9am with my pillow, bath bomb, candles and shelf. I soaked and closed my eyes. I tried to clear my head and pay attention to what thoughts came.
After a few minutes of quiet and calm, I pulled out my planner and began writing. Planning. Dreaming. Scheming. I had some new perspective and had some new ideas. I could more easily determine the priority level of things that needed doing, and could also see what maybe didn't need doing that I had been stressing about.
Then, when I went to work, I was able to refocus on the things that mattered most and GET THEM DONE!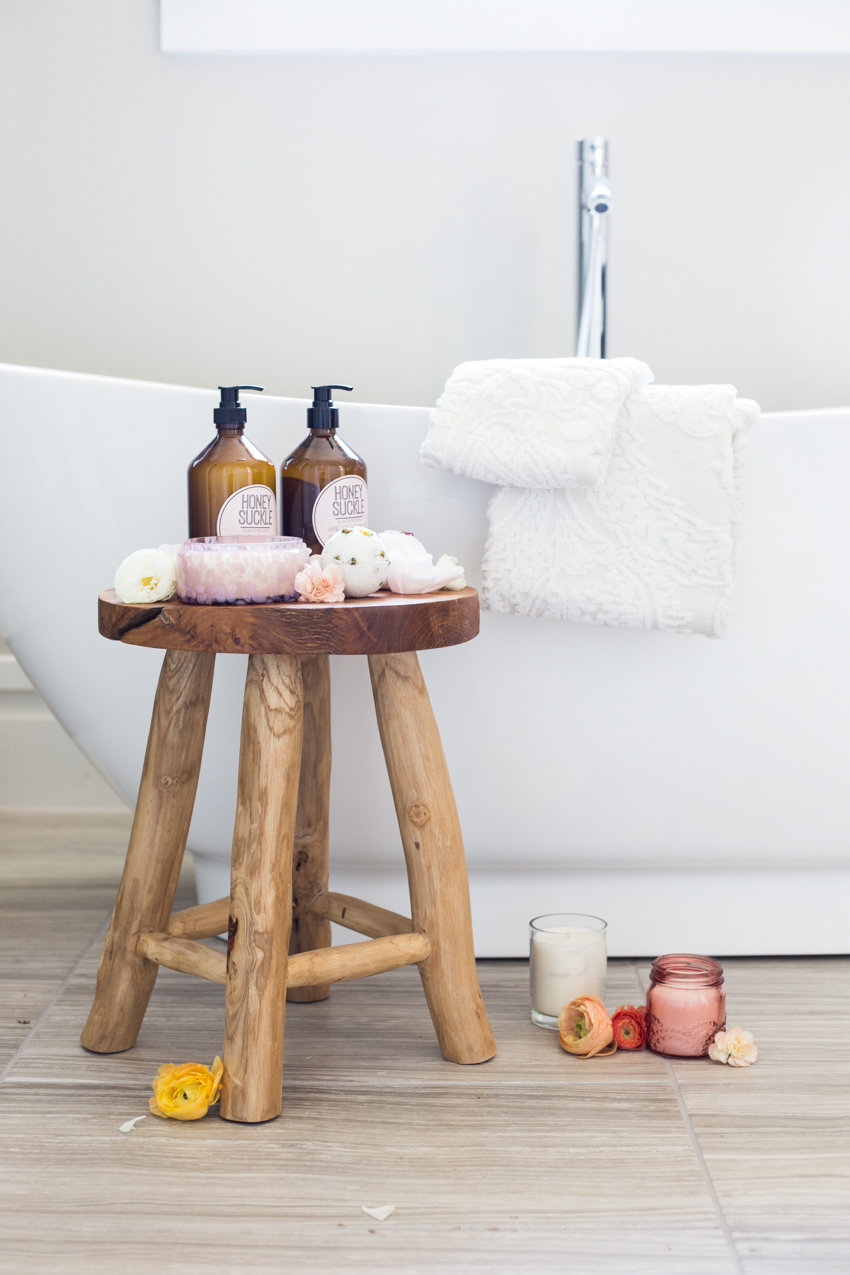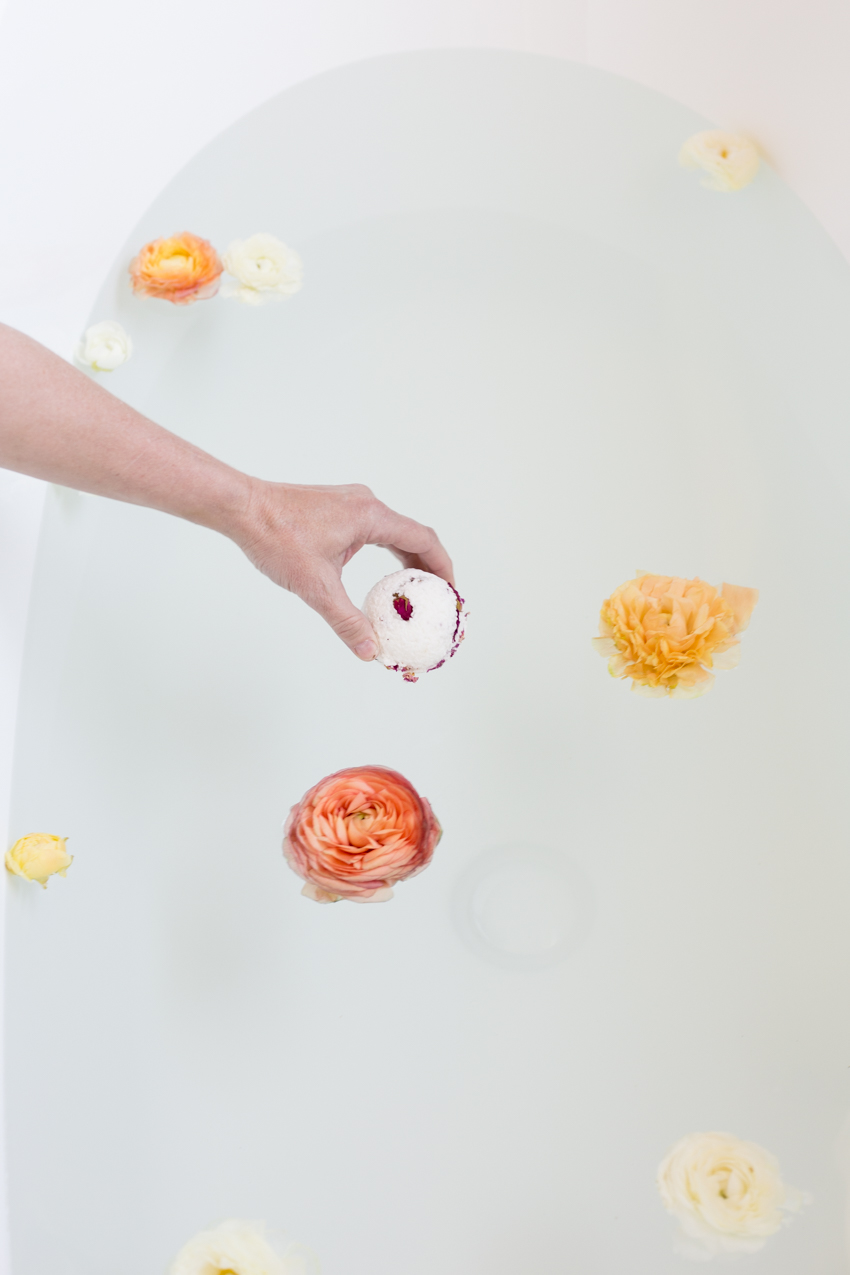 This Mother's Day (and all the time!), you have my permission and instruction to take a next-level bath, take some time to think, and have a moment all to yourself.
Those moments we intentionally claim build our ability to focus, strategize, and plan can make all the difference.
DIY Bath Bomb Instructions
Here's what you will need, all the ingredients:
1 cup baking soda
1/2 cup Epsom salts
1/2 cup citric acid
1 tsp water
3 tsp olive oil
10 to 20 drops essential oil
1/2 cup dried flower petals or buds
bath bomb molds
mixing bowls
wax paper
whisk
Instructions:
1. Mix It Up
Add dry ingredients to a mixing bowl and whisk until combined. In a small bowl, mix water, olive oil and essential oil. Slowly pour liquid mixture over the dry ingredients and whisk until blended.
2. Mix It More
Test the texture by grabbing a handful and squeezing. If the mix just holds together, it's the right texture. Add the flower petals or buds and thoroughly mix with your hands, until evenly mixed.
3. Fill Your Molds
Fill each side of the bath bomb mold with mixture, pressing firmly. Add a little extra to the top of one mold, then press the two halves together tightly.
4. Remove Your Bath Bombs
Hold the molds firmly together for 10-20 seconds, then slowly pull off the top mold. Gently move the bath bomb into your palm and remove the second mold.
5. Allow To Dry
Place your bath bomb onto a piece of wax paper to dry for 24 hours. Once dry, it's ready for the tub or for gifting!
6. Bombs Away
To use, simply drop the bath bomb into a warm bath. Enjoy as it fizzes and releases minerals, sweet floral fragrance and petals into the water for a luxurious bathing experience.
SaveSaveSaveSave
SaveSave