Our DIY Little Free Library
Our family has always been delighted by Little Free Library cabinets around the cities where we live. Especially here in Richmond, we have stumbled across them at parks, on walks and bike rides, and while exploring new parts of the city.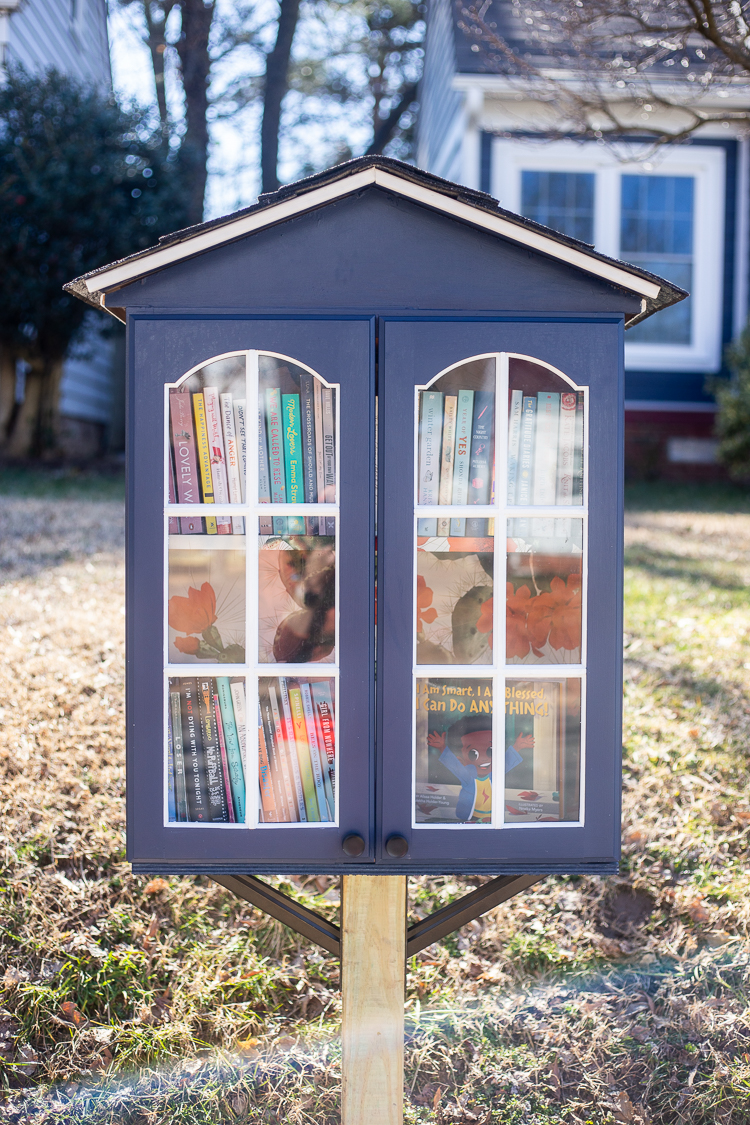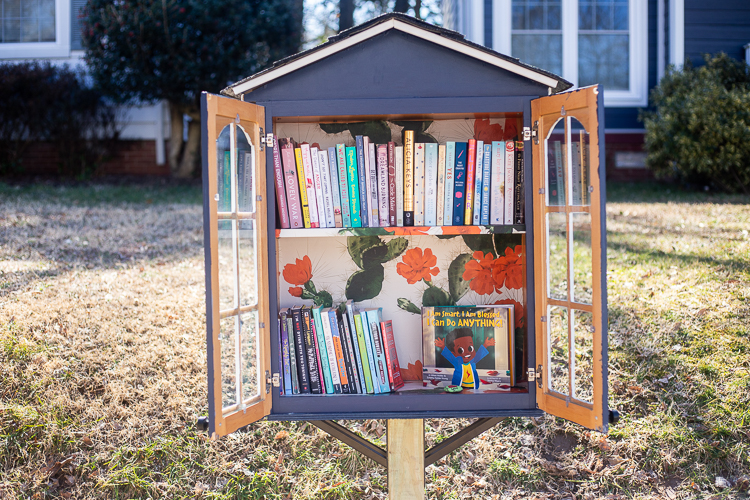 My kids and I have always felt delighted by these community book sharing centers, and I knew that I wanted to create one for our own lovely neighborhood.
When the pandemic hit and our ability to pop into the local library regularly decreased, I began saving the discount paperback fiction novels that I was buying and devouring (my favorite way to escape COVID has been through reading!)
The books started to pile up, and rather than run them to the local donation center, I figured it was the perfect opportunity to make and stock our own little free library.
After looking into different options for plans, I knew I wanted to DIY the library, but not from scratch. I found a perfect, wooden kitchen cabinet with glass front doors on craigslist to serve as the base of my project. I could have bought one new as well, it was a bonus to be able to reuse someone's discarded cabinet as our library.
The Steps: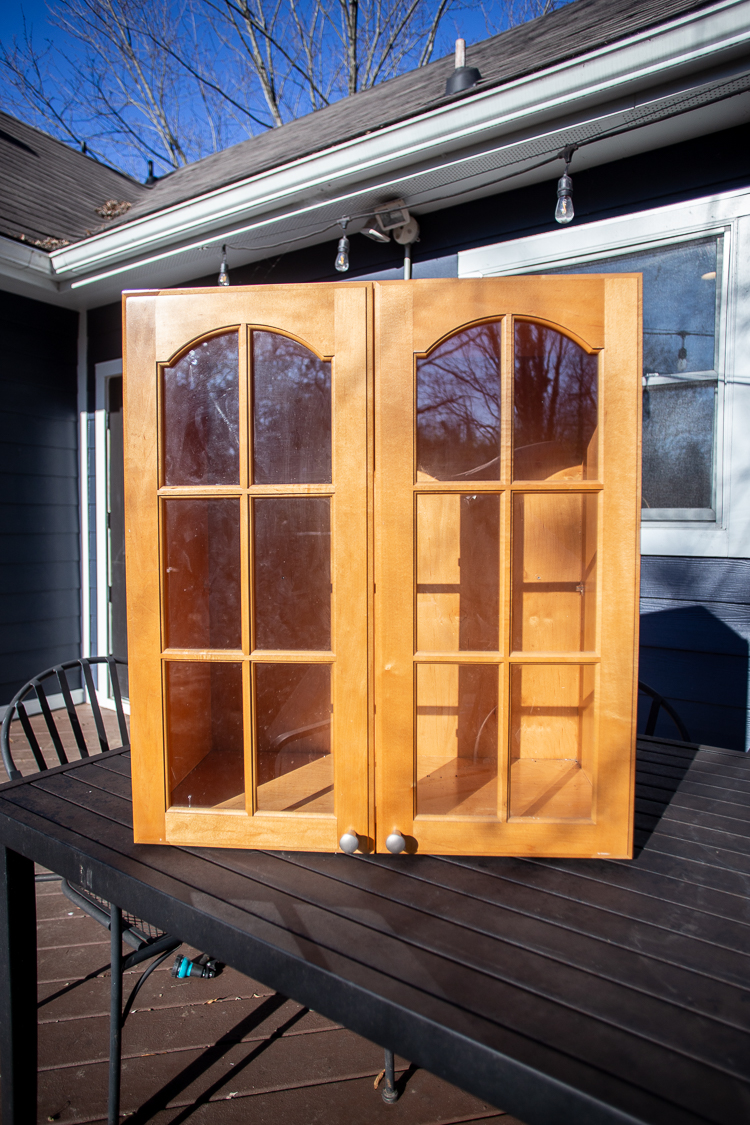 Step 1.
First, I needed to add a pitch for the roof. I installed 1×1 along the top of the cabinet to hold the roof framing, and then cut the diagonal roof pieces to fit.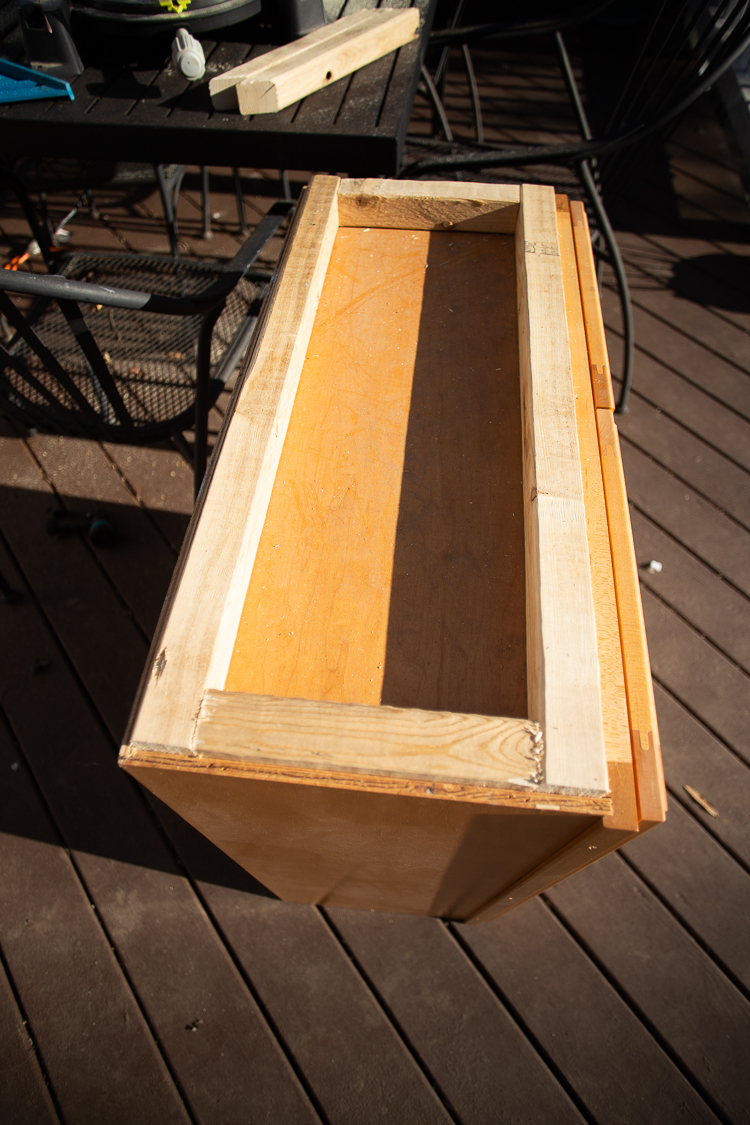 Step 2.
There was a little math involved with determining the pitch angles, and I was happy to turn that over to Dave. He figured out the correct angles and cuts, and I screwed them in place using metal plates.
Step 3.
We used plywood that we had leftover from the clubhouse project to create the roof itself. Then, I was ready for shingles!
Step 4.
Luckily, around this same time, there was a home being built across the street from us. The roofers just happened to be on site the very day that I was investigating the best way to get a small amount of shingles. (I didn't want to invest in a whole package and only use 5-6 of the pack!)
I walked across the street and asked the roofers if I could dig through their discard pile to grab a couple pieces of roofing material. They not only allowed me to use their leftover shingles, they also carried them across the street for me, and when they saw the LFL on my porch went ahead and installed the shingles for me right on site!
So, our sweet little library has a second-hand, professionally installed shingle roof!
Step 5.
After adding the roof, I installed panels to the front and back to hide the eaves of the roof area. Then I was ready to caulk, sand, and paint the project.
I used leftover paint from the clubhouse, and painted the little free library to match our home. The color is Sherwin-Williams Naval paint with Extra White trim.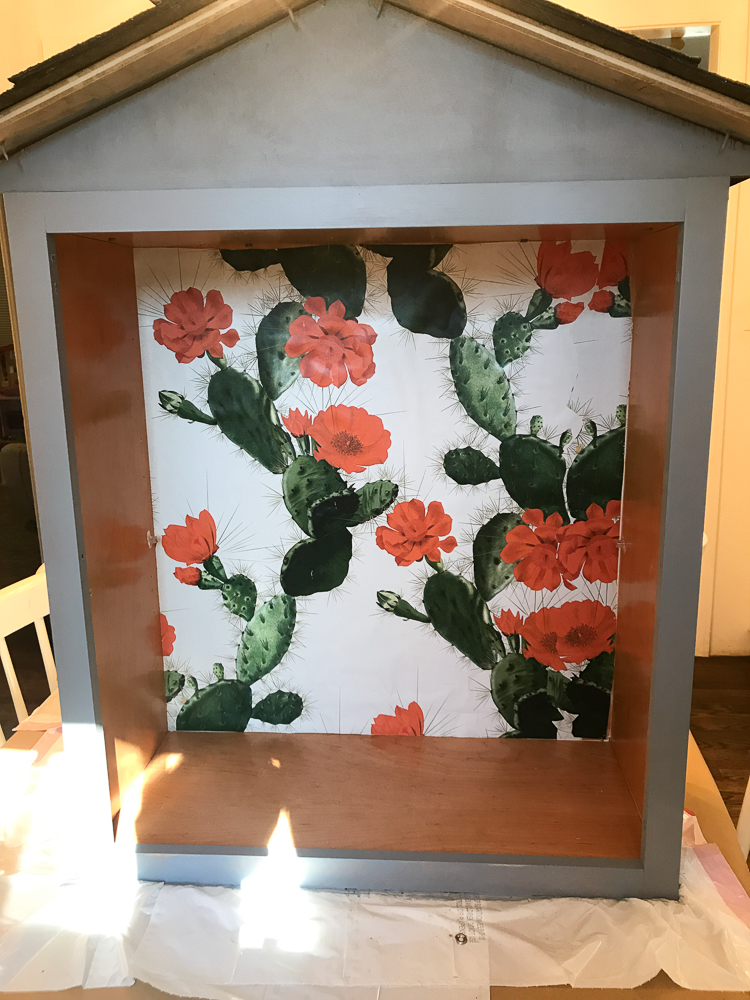 Step 6.
I also found a few feet of vintage cactus wallpaper leftover from my hallway, and added that to the interior of the library. It elevates the whole cabinet, and adds the whimsy that I love about a little free library.
I also added small pieces of 1/2" trim board around the roofline to finish the look.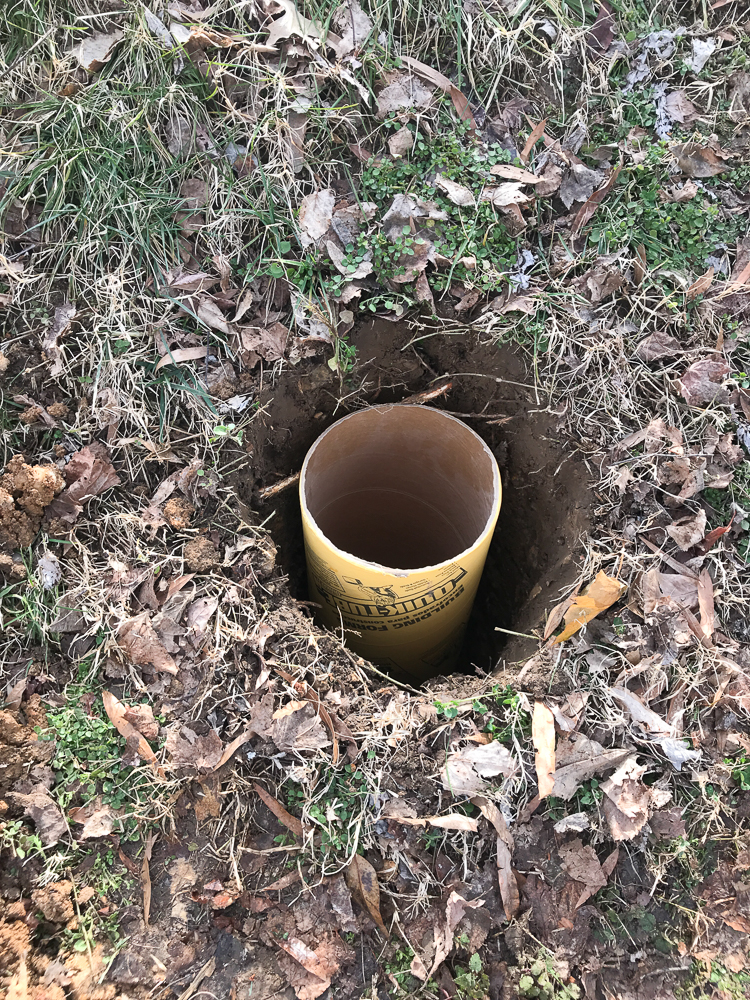 Step 7.
We installed the cabinet into the ground by first digging a post hole and filling it with concrete around the 4×4.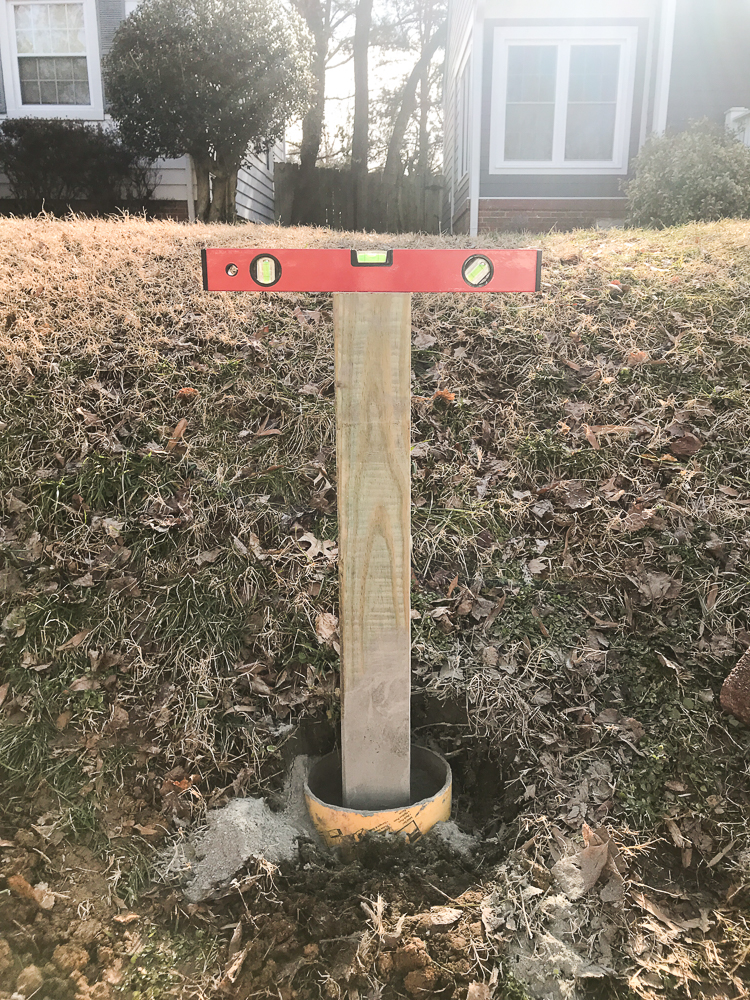 Step 8.
Once that was level and dry, we added shelf brackets to hold the weight of the cabinet, which I knew would be significant once it was filled with books.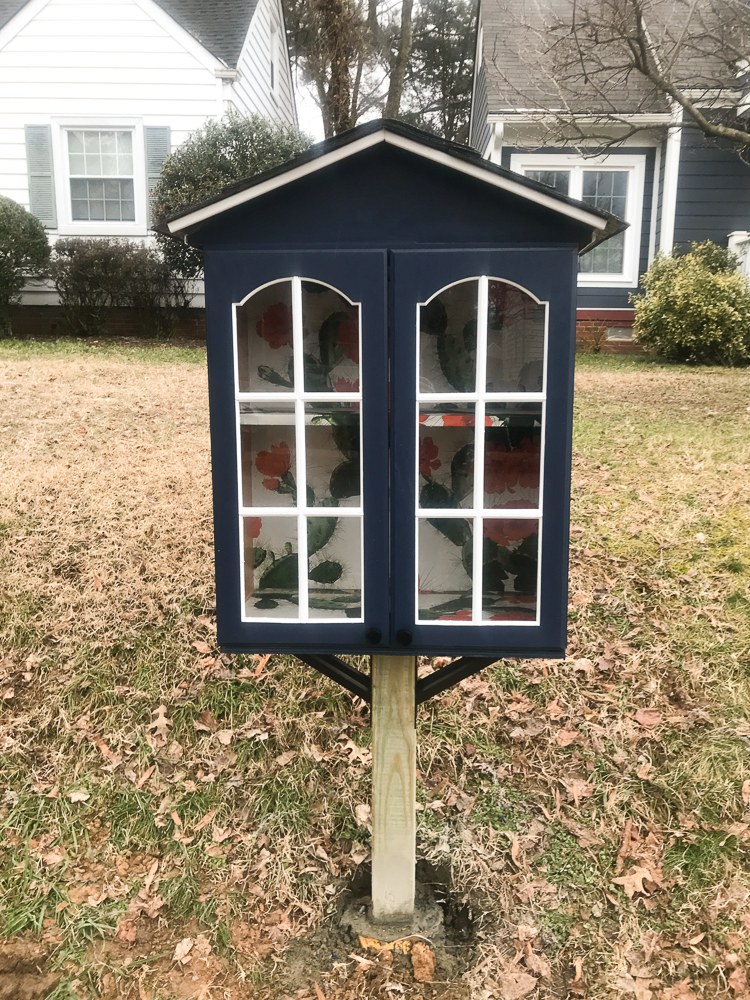 Hooray! It's finished!

The top shelf is filled with adult fiction and nonfiction books. The bottom shelf is reserved for middle grade, early readers, and picture books.
Once the library was installed and filled, we ordered out official Little Free Library plaque, which will mark it as an official part of the global network of community libraries around the world.

"The Little Free Library is like a bird feeder for humans." -Dave
We have seen people flock to the library from all over. People stop by who are out walking their dogs, or exploring the neighborhood as a family. This week, some kind neighbor added a bag of bunny erasers with a note for people to take one or two to celebrate spring!
The DIY Little Free Library already feels like a new way to connect to our community, and share stories with those nearby. I am thrilled with how it turned out, and look forward to being the librarian for years to come.