DIY Painted Floral Tea Set
Mother's Day is fast approaching. What a beautiful holiday to celebrate the wonder of motherhood and the women in our lives. I also equate Mother's Day with a gorgeous and delicious brunch, so this year I created a festive painted floral tea set for the occasion.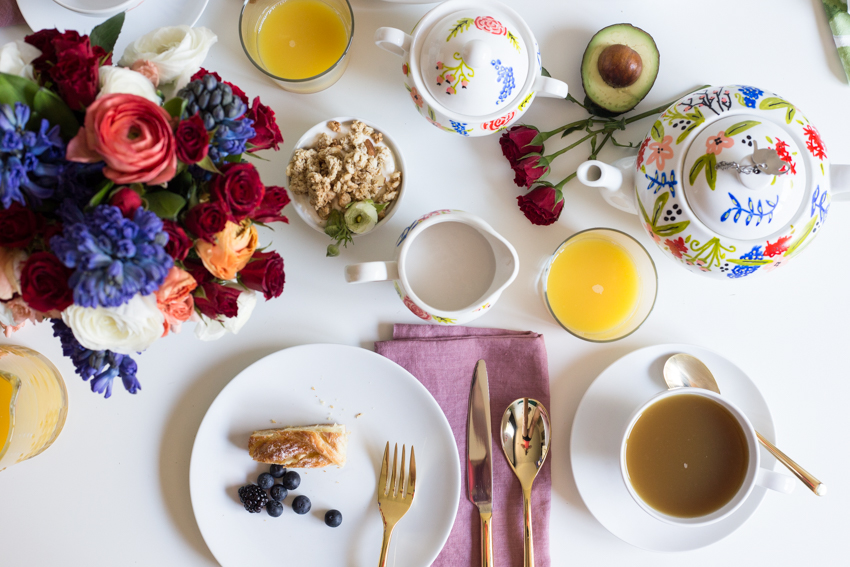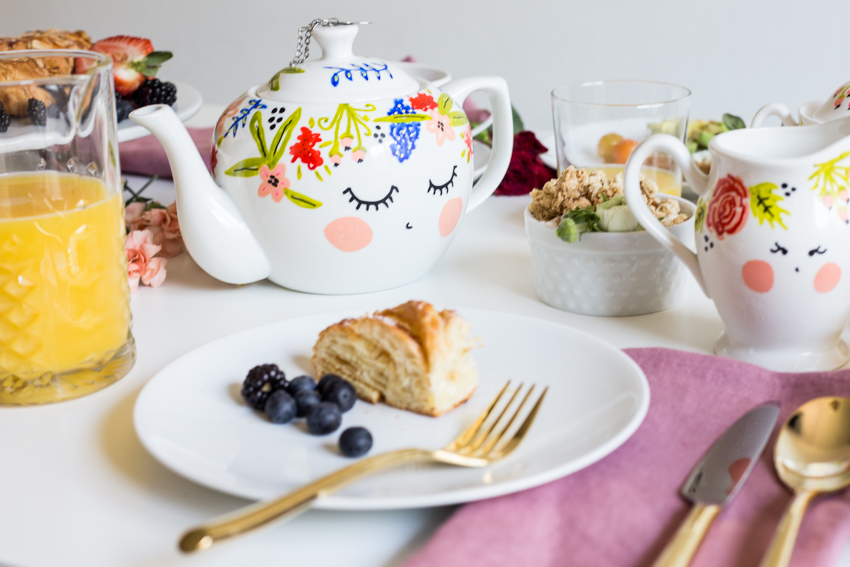 I've had some fun in the past using oil-based paint pens to draw faces and other designs onto ceramics. The process is as simple as drawing a picture onto paper, maybe more simple because the paint wipes off easily until it is baked on. Oil-based paint pens come in a huge variety of colors, so you can choose a color way that you love.
For this painted floral tea set I chose some spring coral pinks, accented by a pretty indigo blue and red. I also used a lot of black to add definition to the designs, which modernizes the patterns and makes them pop.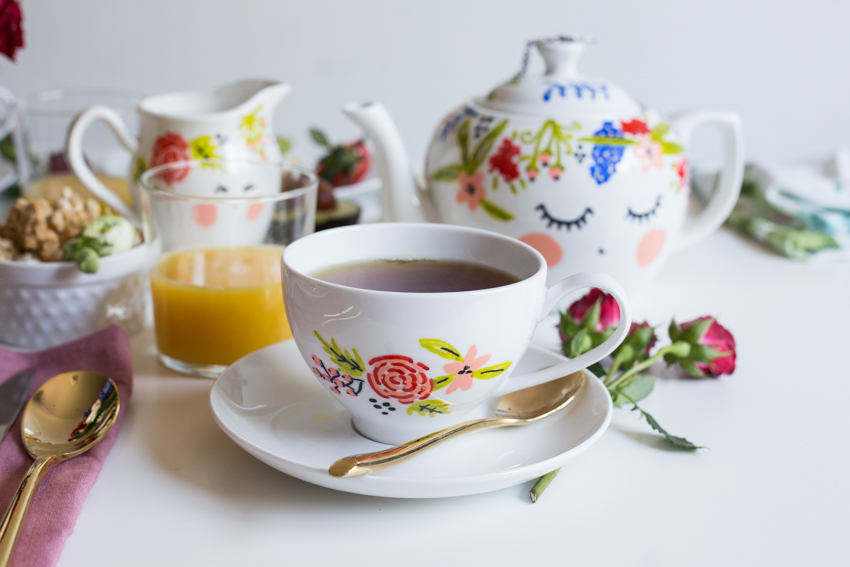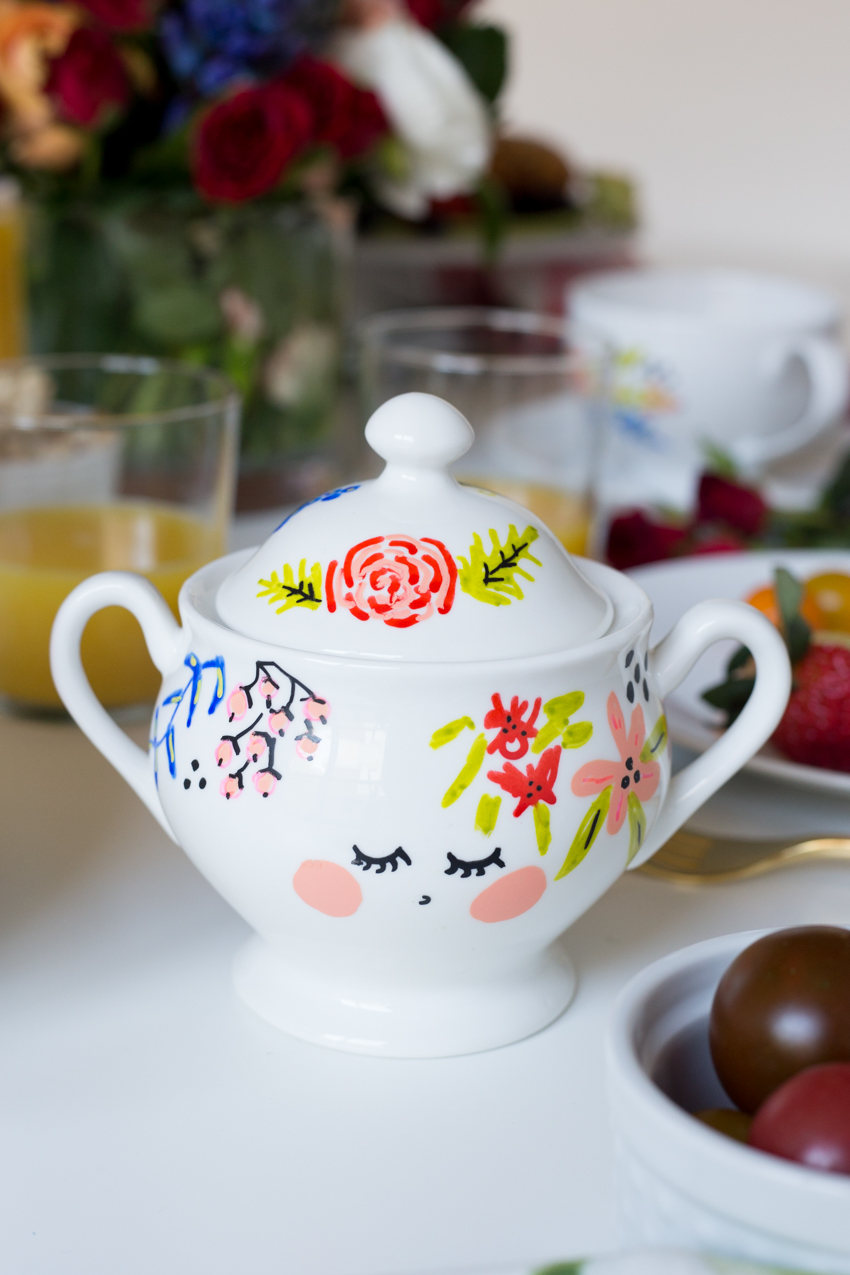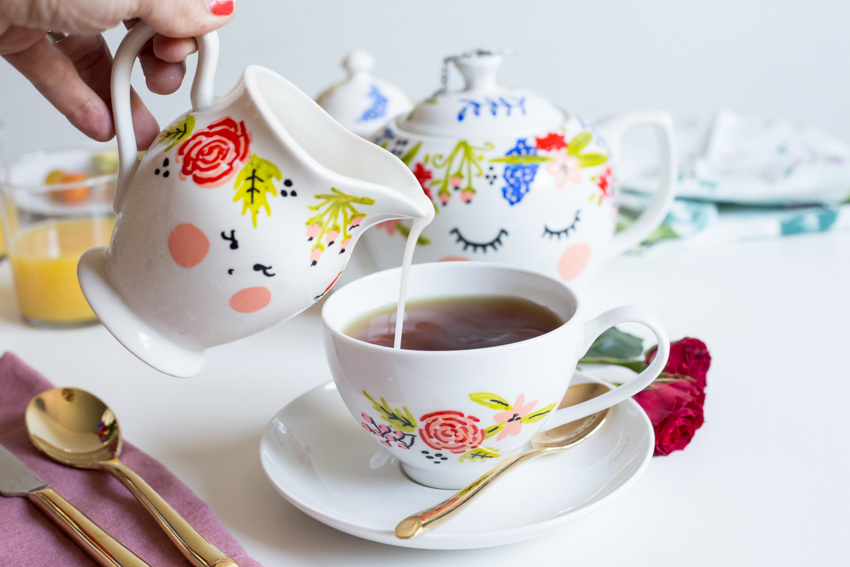 How to begin:
I began with just the plain white ceramic tea pot, then couldn't resist also grabbing a creamer, sugar bowl, and two tea cups and saucers to complete the set. Add in some pink linen napkins, gold flatware, a low cake plate, and my favorite crystal cut juice pitcher, and your Mother's Day brunch table is complete.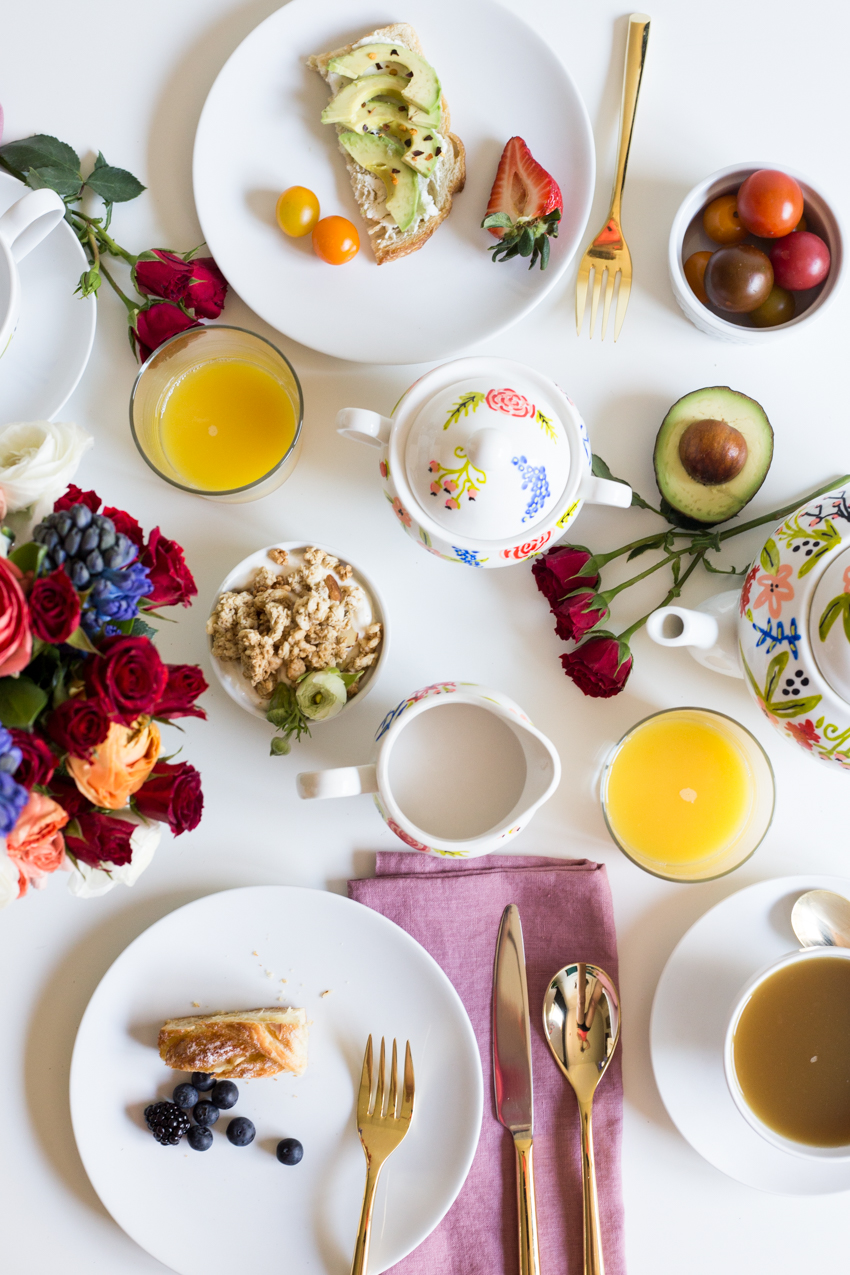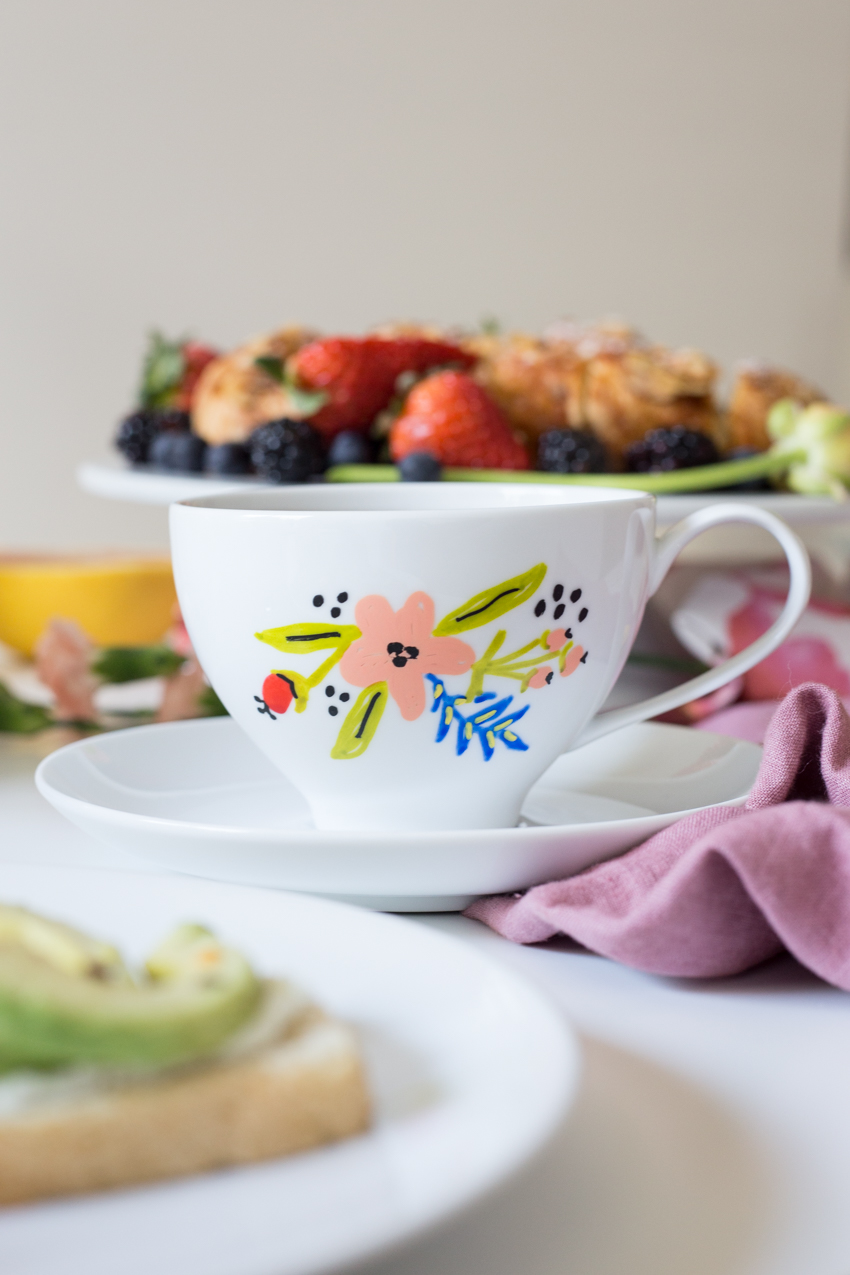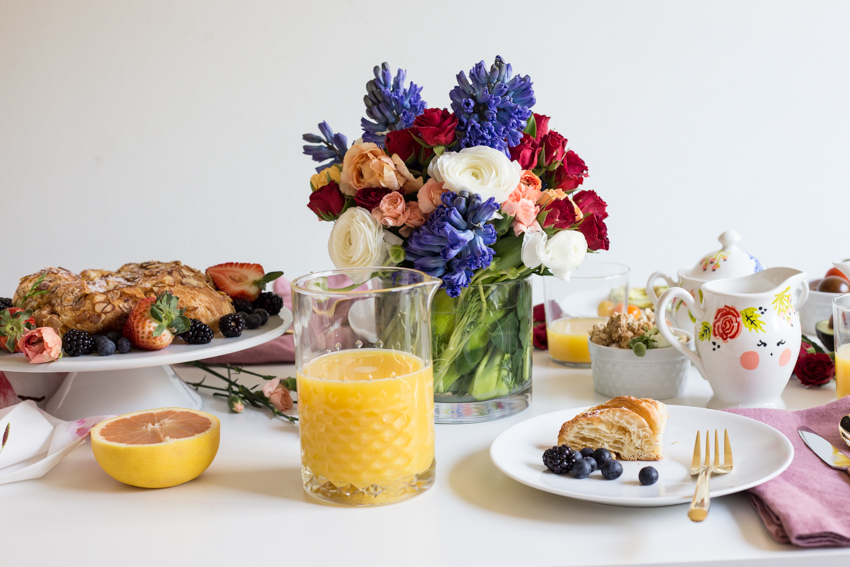 Of course, the DIY floral painted tea set looks amazing highlighted by a bunch of fresh flowers for mom. I arranged fistfuls of flowers the colors of the tea set into a simple glass vase, then made sure to add them to the table and tucked in and around the food as well for a breathtaking setup.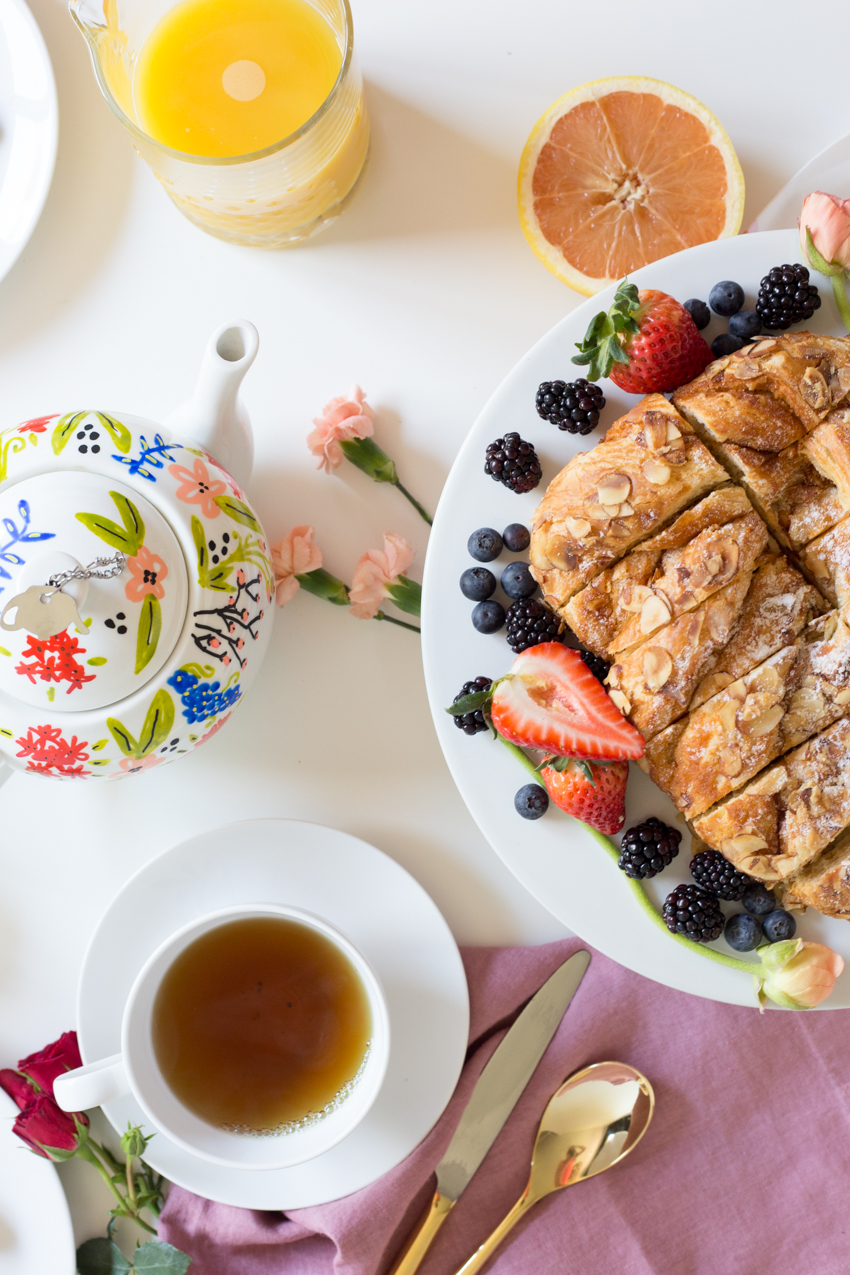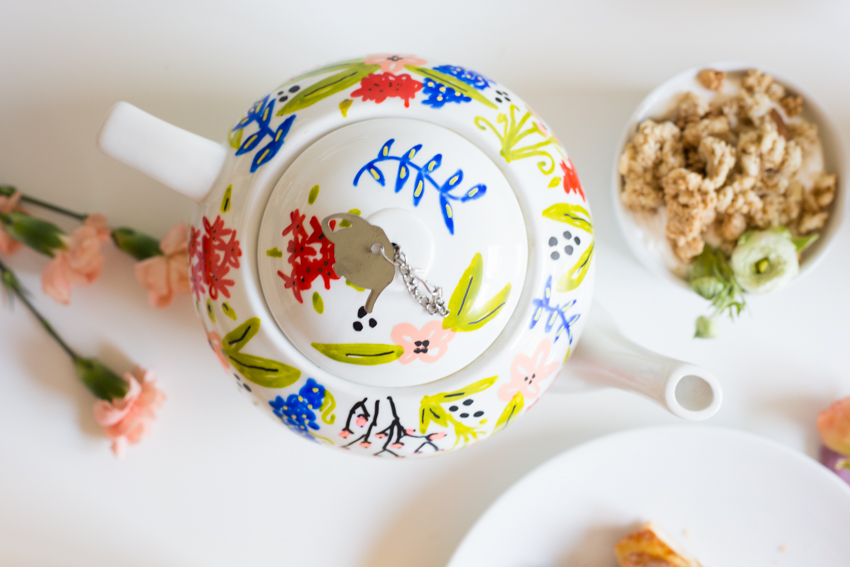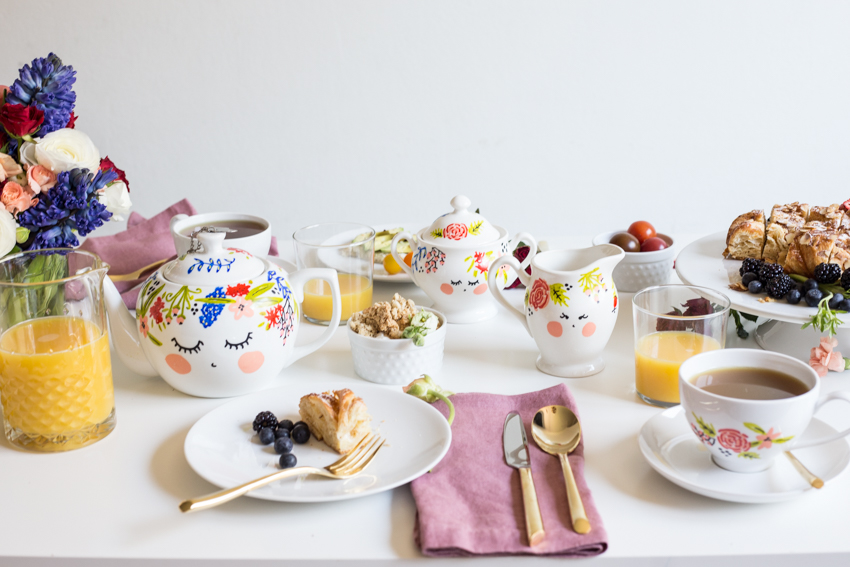 I'm fairly certain any mother would be over the moon to wake up to a brunch with this pretty little floral tea set on Mother's Day, and then continue to use it all year round. For the simple DIY, continue to the end of the post!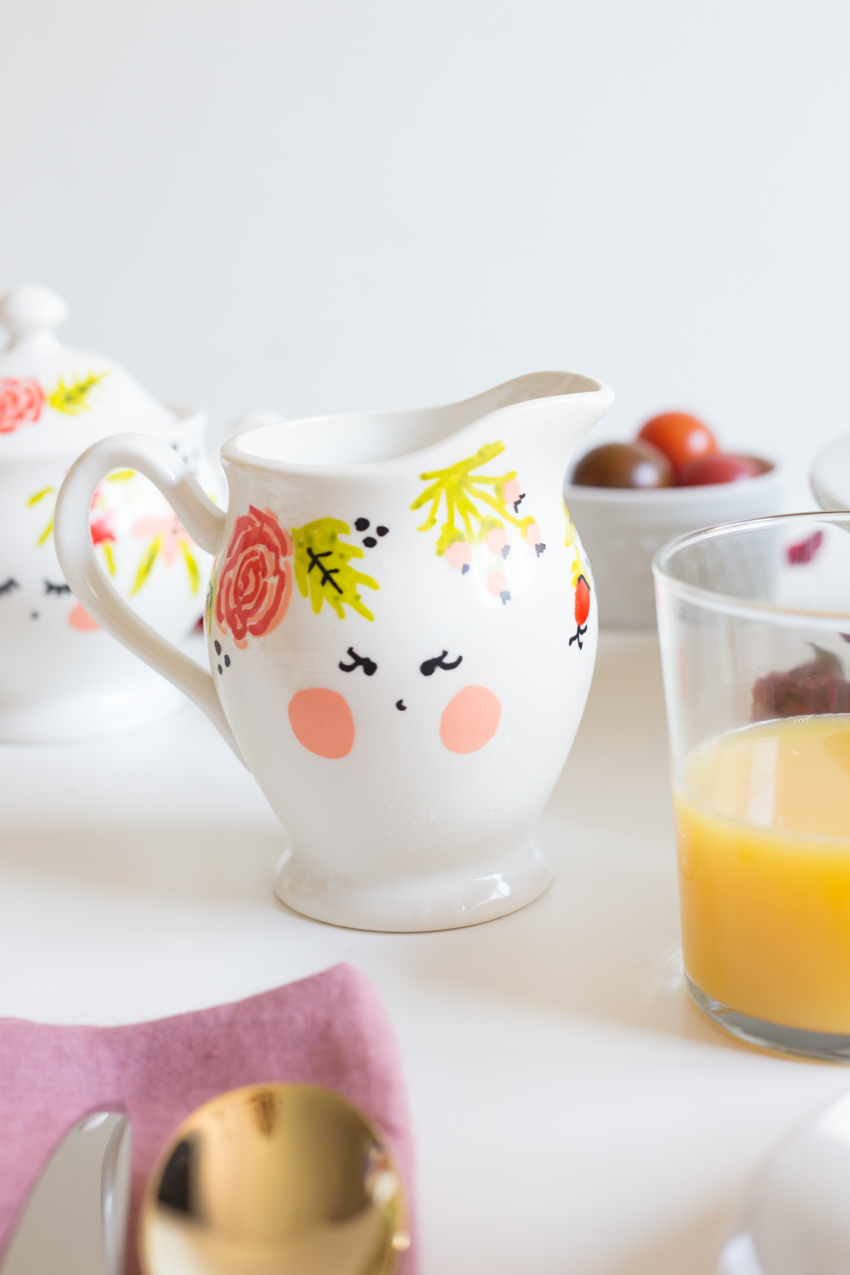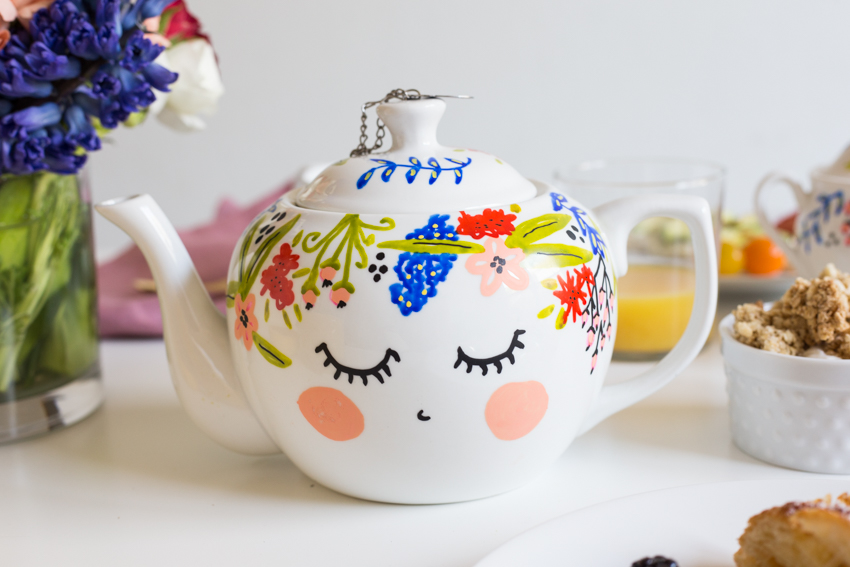 Gather Your Supplies
To make your own DIY Floral Painted Tea Set, here's what you'll need:
white ceramic tea pot
creamer
sugar bowl
tea cups
several colors of painter's oil-based pens
clear coat spray sealer
Instructions
Begin by washing and drying all of the ceramics.
Choose the first piece, and a lighter color to begin with.
Add a few small flowers, and buds to the top of the pot, around the edges.
Using the black pen, add eyes and a nose. With pink add big, round cheeks
Add green leaves and stems to the first round of flowers and buds, filling some of the empty space between flowers.
Choose a second flower color and add buds and blooms in two or three places around the pot.
Use the fourth color to add some additional blossoms in the rest of the empty space.
Use the black pen to add dots, leaf lines, and details to the floral pattern.
If you make a mistake, the pen easily wipes off of the ceramic while it is wet. Keep some paper towels or wipes on hand for corrections.
Once you are happy with your design, bake the painted ceramics in the oven for 30 minutes at 350 degrees.
Let the baked ceramics cool completely. Spray each ceramic with a coat of clear coat sealer. Let dry again.