Christmas is here! We've been celebrating by slowing putting up decorations, working on shopping for gifts, and enjoying some festive making. This little project I completed for the World Market Blog brings together my love for fresh greenery and herbs with a simple, rustic Christmas style to create small DIY Rosemary Christmas trees for gifts, centerpieces, or to decorate your home for the season.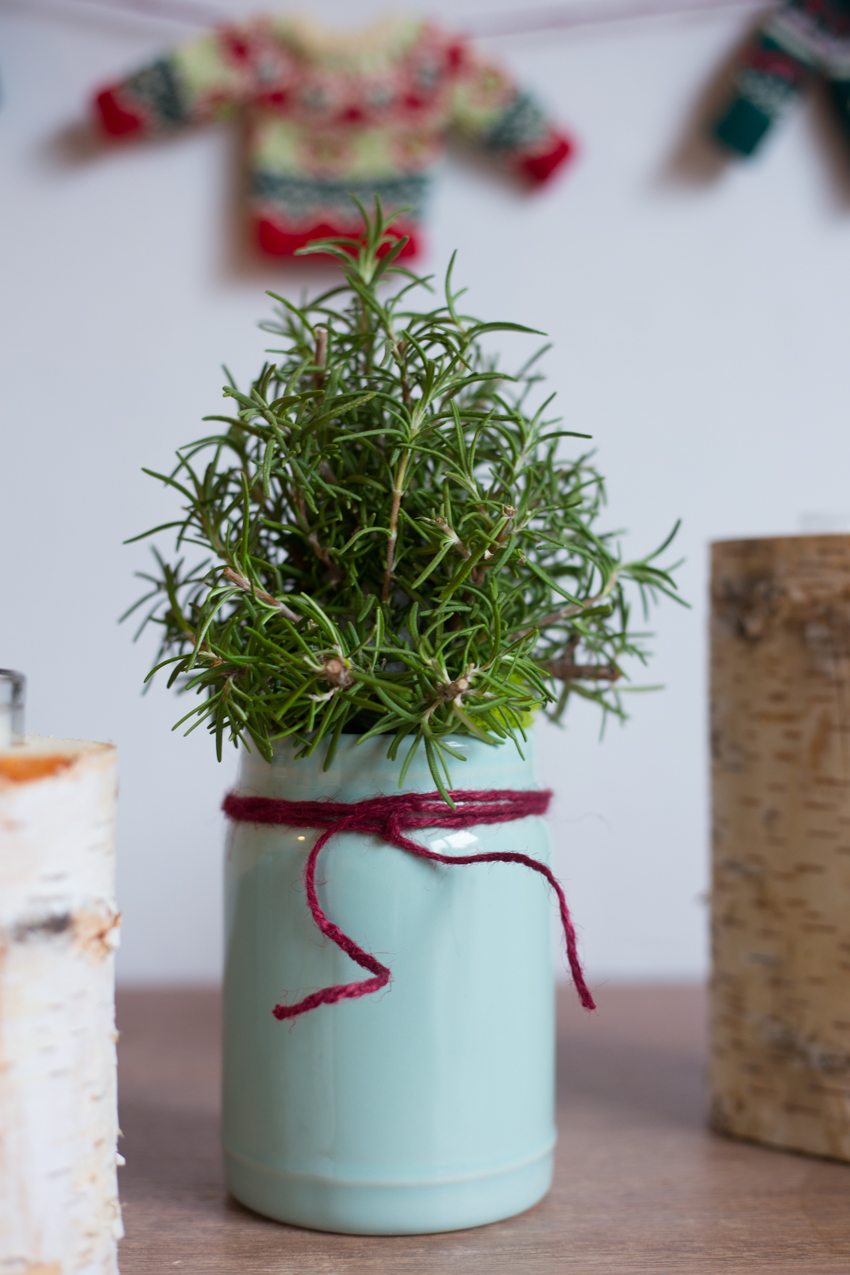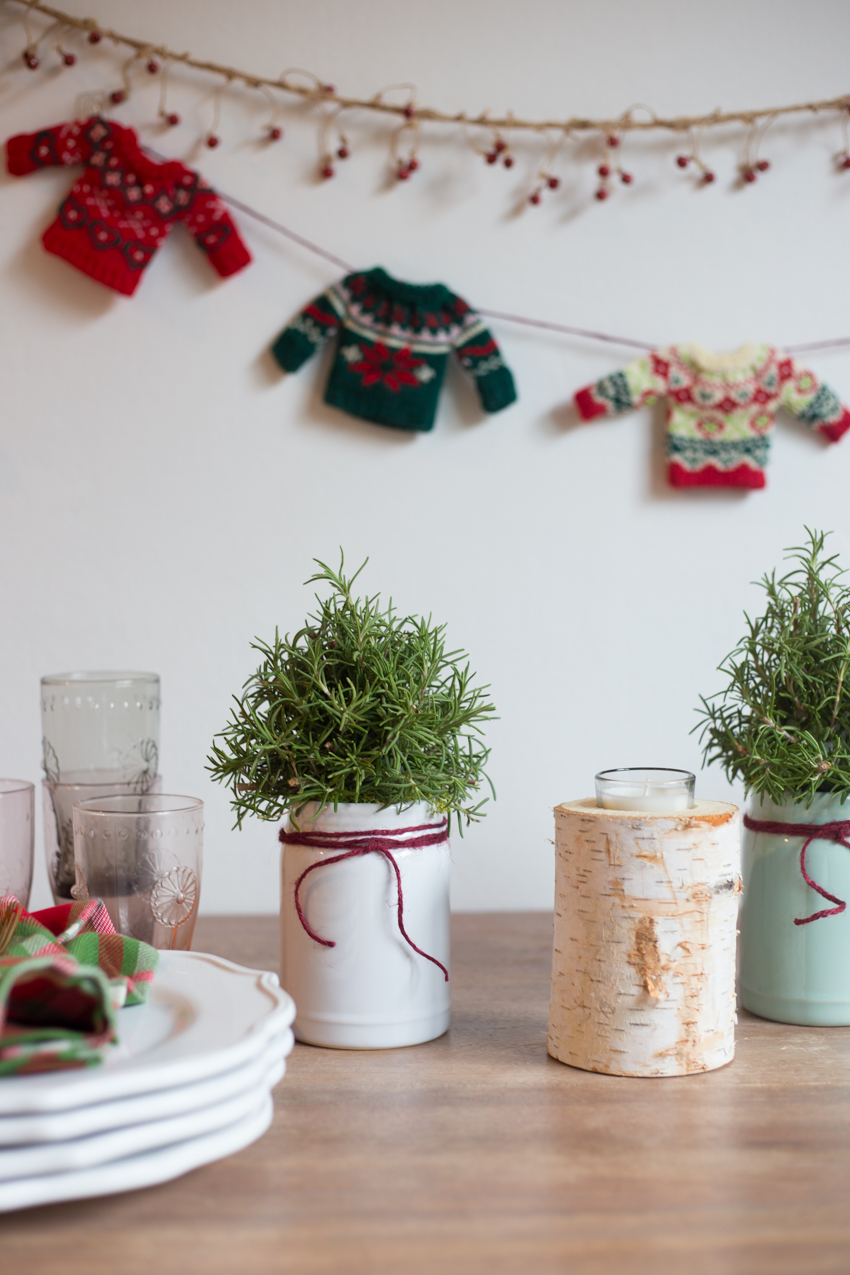 Our home in Texas has a garden for the first time in our lives, and one of the herbs that has been flourishing into large bushes is Rosemary. I've long loved the flavor it adds to breads and drinks, along with meats and basically any meal. I also appreciate the historical symbolism it holds being associated with weddings and prosperity. It is a readily available herb at stores and markets, which makes it perfect to use for this simple project.
The stems are woody and hard, with soft, fragrant needles. They look like small pine trees when cut into pieces and shaped in a small mason jar or vase. Not only do these Rosemary Christmas Trees bring beauty and festivity to the table, but also the most wonderful fragrance.
(Let's also take a moment to notice those darling little sweaters! DIY sweater garland tutorial coming soon!)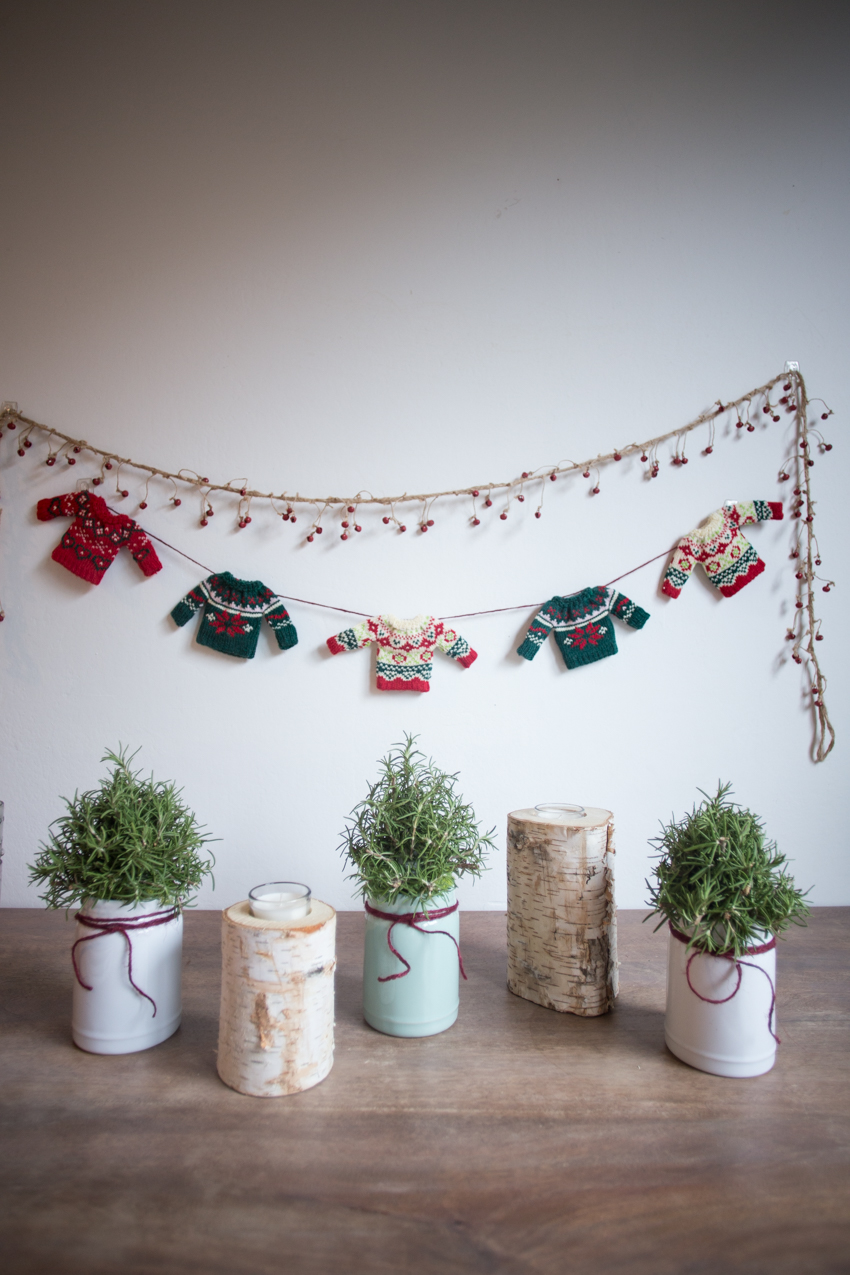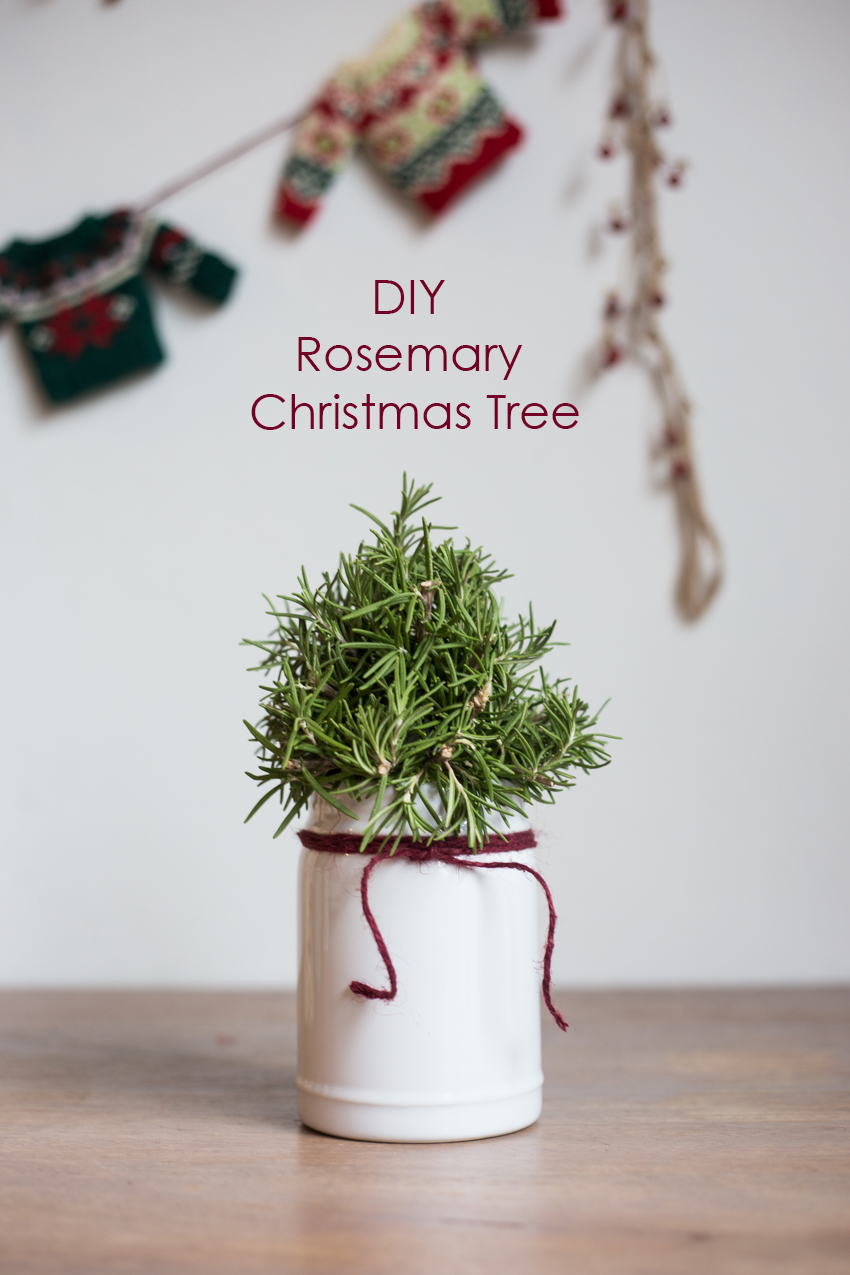 Rosemary stays fairly green as it dries, and holds its shape well, so these can be made and enjoyed for the whole season.
For full instructions, head over to my post on Discover. Happy Making!