DIY Bistro Light Pergola
Summer is here and it's time to think about the yard! This DIY String Light Pergola was a perfect afternoon project, added a definition to the space, and became a favorite hang out spot.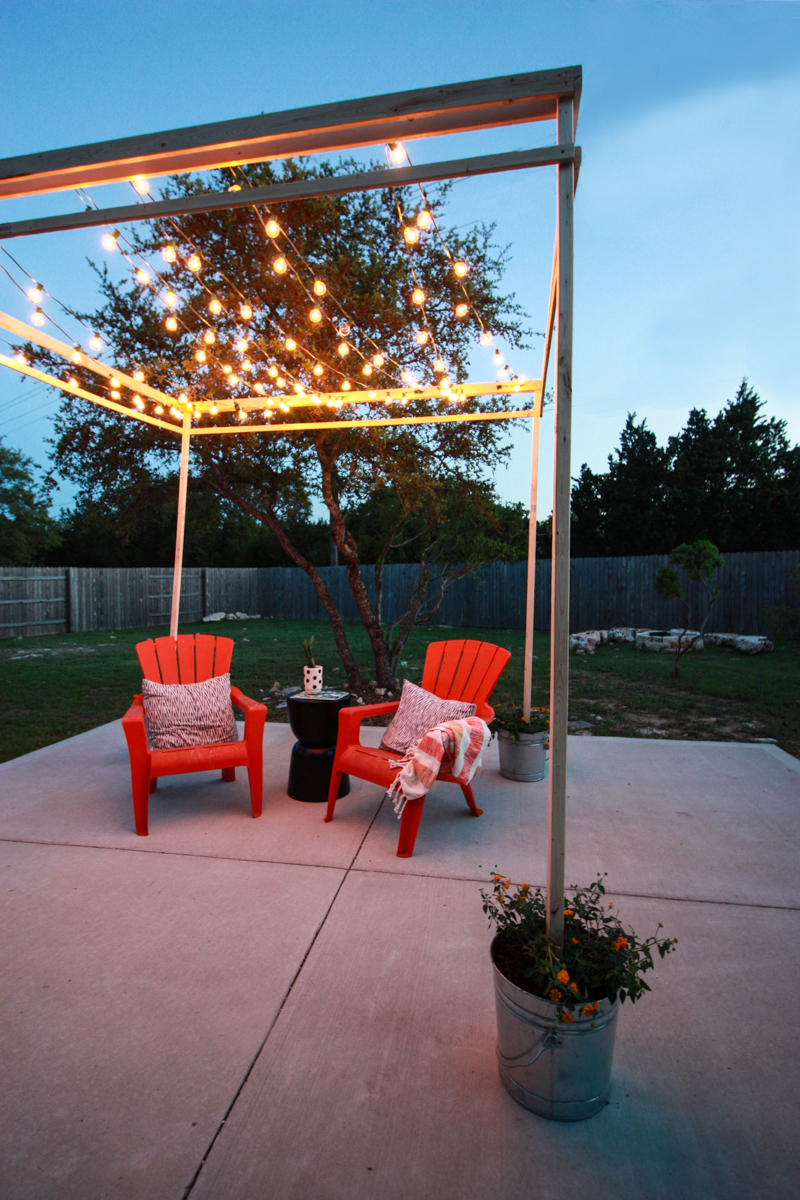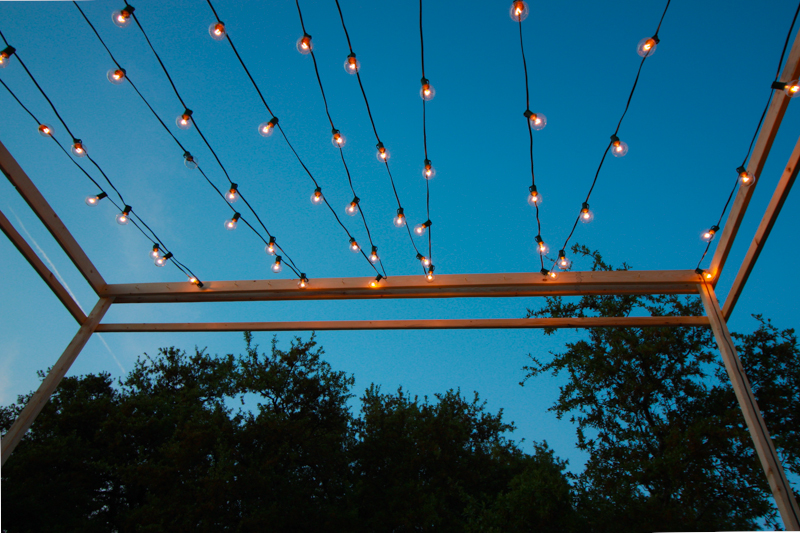 Defined Space
Because we live in our yard year-round, I'm trying to pay attention to what would make the space feel more cozy, inviting, and really entice me to stay out with the kids while they jump on the trampoline and play rather than use that time to finish dishes or laundry. I've already found myself wandering out here to sit and read, have a late-night chat with Dave, not to mention that it was another perfect spot to hang colorful pendant banners for Milo's birthday party.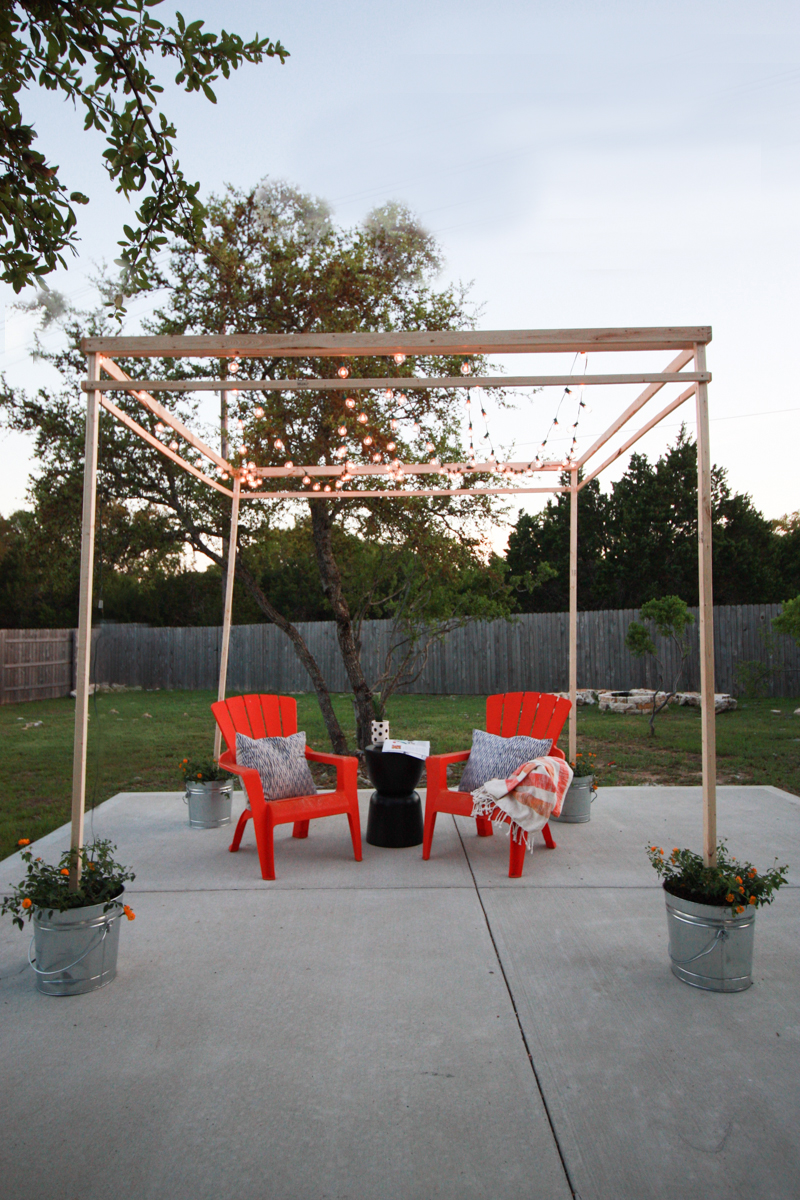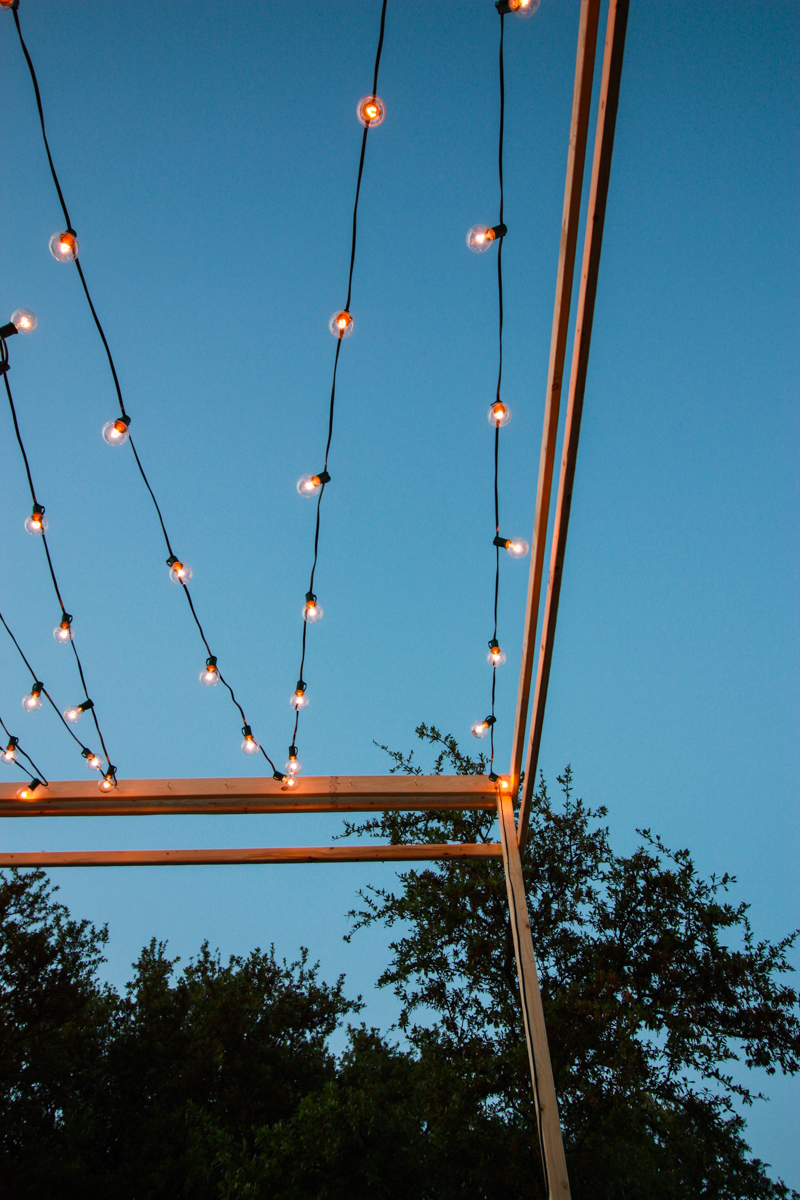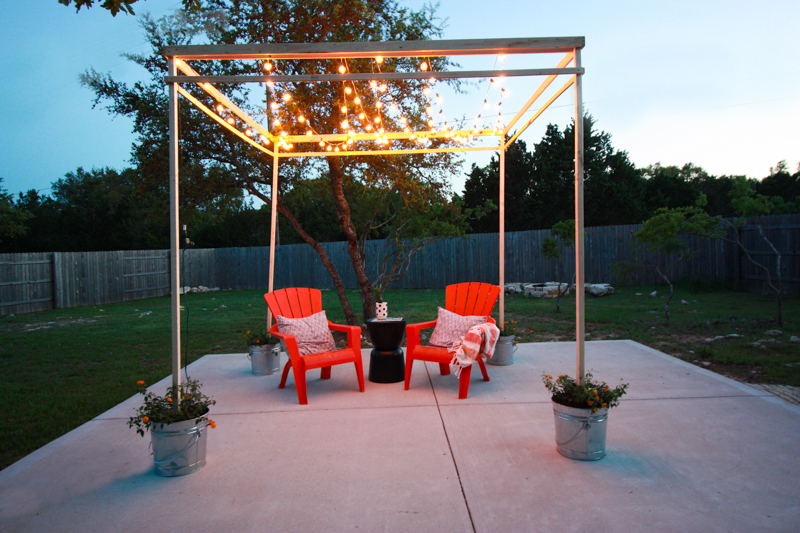 Quick Finish
From the time I got the idea to actually putting this pergola up was about a week. It was nice to have a simple enough project I could work on it myself…until I was balancing on the ladder, board in one hand, drill in the other, and screws in my mouth, trying to attach the top boards and my neighbor thankfully popped her head over the fence to offer some help! We quickly finished up, planted the flowers, added the lights, and I was able to turn them on just as the sun set. Talk about instant gratification!
I love how just a little bit of effort and a super small budget can make such a huge impact. Find the whole post with step-by-step instructions for the DIY string light pergola and materials listed over at the World Market Blog.