Guys! My DIY Fridays have taken a bit of a back burner as we've been whirl winding through our cross-country move to Richmond, VA. I'm excited to be back today with a simple DIY for how to dye with avocado pits. You'll want to start saving those pits asap.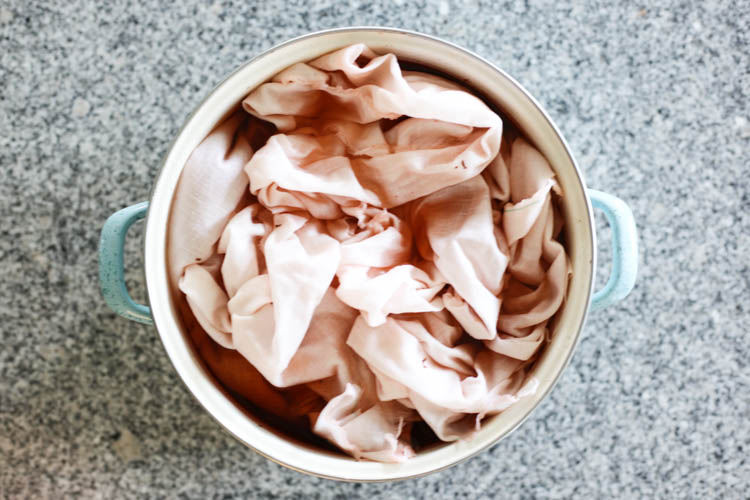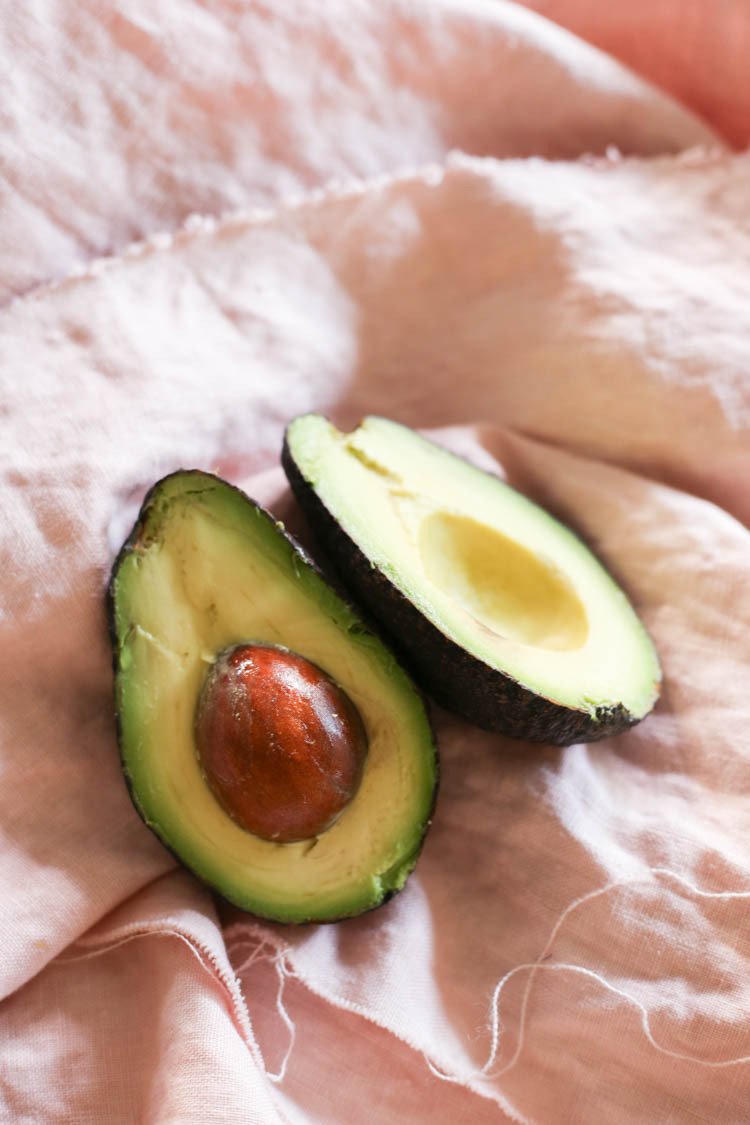 In the last few weeks we have found a tiny house, Dave began working, and I am settling back into a summer routine (before we take off in 3 weeks for a month in Utah and then make the drive to the East.)
Despite all of the crazy, I found some time to pull the bag of avocado pits I have been stashing in the freezer for the last month. Avocado Dye is something I have seen around and was very intrigued by. Who knew that those delicious green fruit would produce the most lovely blush pink?
The process of dying with avocado pits is very simple. So simple, in fact, you'll wonder the whole time if you're doing it wrong. You're not. You're doing great. Here's what you'll need:
Natural Fiber Fabric (cotton, linen, silk, flax, bamboo, wool, etc.)
I used linen and it dyed beautifully.
3-4 avocado pits per 1/2 lb of fabric
I used about 25 for 2.5 yards of medium-weight linen, if that gives you an idea. The more pits you use, the darker/deeper the color will be. If you want to save them slowly over time, wash them off and put them into a plastic freezer bag until you're ready to dye.
A large stainless steel or enamel pot and tongs
I normally use this robin egg speckled pot for canning, and it worked perfectly for this dyeing. You want to use something you don't plan to use for cooking.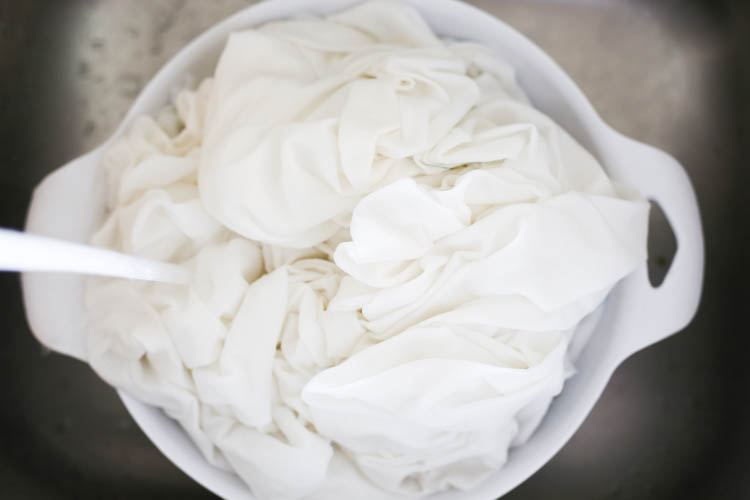 1. Prepare your fabric by preaching and drying. I wash the fabric with Synthrapol detergent, which is perfect to prep fabric for dyeing. Set aside
2. Wash avocado pits completely to remove any flesh. Put your whole pits into the bottom of the pot. Add enough water to cover the fabric that will be dyed.
3. Bring the water and avocado pits to a boil, then reduce heat to a simmer. Let the dye simmer for 30-60 minutes then remove from heat. Let the dye bath sit overnight to deepen color.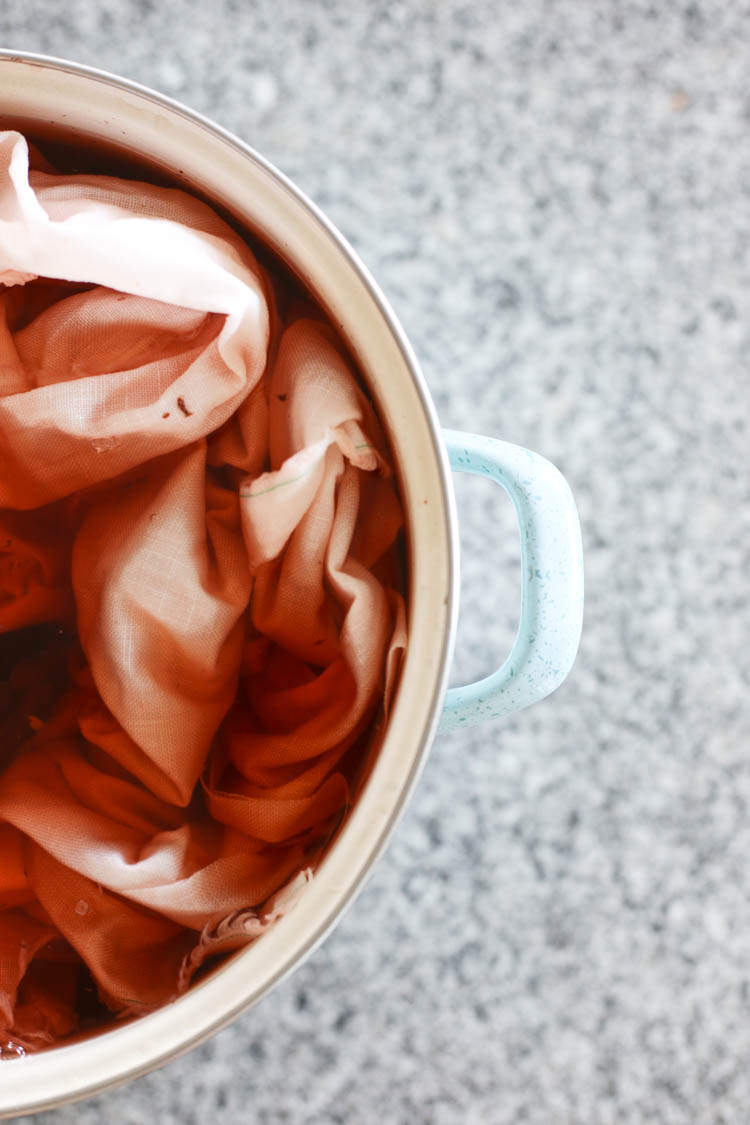 4. When you are ready to dye, remove the pits with stainless steel tongs. You may also need to strain out any fleshy bits that have decomposed.
5. Wet the prepared fabric completely, then wring it out. Add the fabric to the dye bath.
6. Bring the dye bath back to a simmer with the fabric inside. Move the fabric gently around within the pot to help the dye cover evenly.
7. Heat and move the fabric for about 20-30 minutes, then remove from heat and set aside. At this point, you can see the fabric has become light pink. It will be one or two shades lighter when rinsed, so if you want a deeper pink, leave it in the dye bath for a longer period of time.
8. When you love the color, remove the fabric from the dye bath and rinse gently in the sink. I left my fabric in the dye for about 4 hours off of the heat.
9. Hang the dyed fabric to dry (or pop it into the dryer, like I did. I don't know if that's typically recommended, but it worked for me!)
10. Wash the dyed fabric with Synthrapol to help set the dye. Tumble or air dry, then enjoy the beautiful, color!
I mean, can you believe how easy that is? Water + Avocado + Fabric + Heat = the most gorgeous pink. (dareisay "Millenial Pink"?)
After you have the perfect fabric, consider making yourself one of these 5 simple summer dresses. Or maybe an adorable cross back romper for your baby girl?
And while you're in the mood for making, check out the other DIY Fridays from 2017. I'm calling May/June the month of Linen (starting with this cute linen tank dress, and watercolor linen clutch, then continuing with this week of pink linen ruffles and avocado dye.) Hopefully I'll see you back here next week for another lovely linen project.
Happy Weekend!