Simple Ideas
It's Easter week already and I'm pulling together every super-simple idea I can find to celebrate, and these simple Easter doodle ceramics might be my very favorite. I made them in about 10 minutes simply by drawing some cute chicks + a long-eared bunny on to a set of basic ceramic shakers and a butter dish. These little characters add some festive sweetness to any tabletop all spring long (and the rest of the year, too!)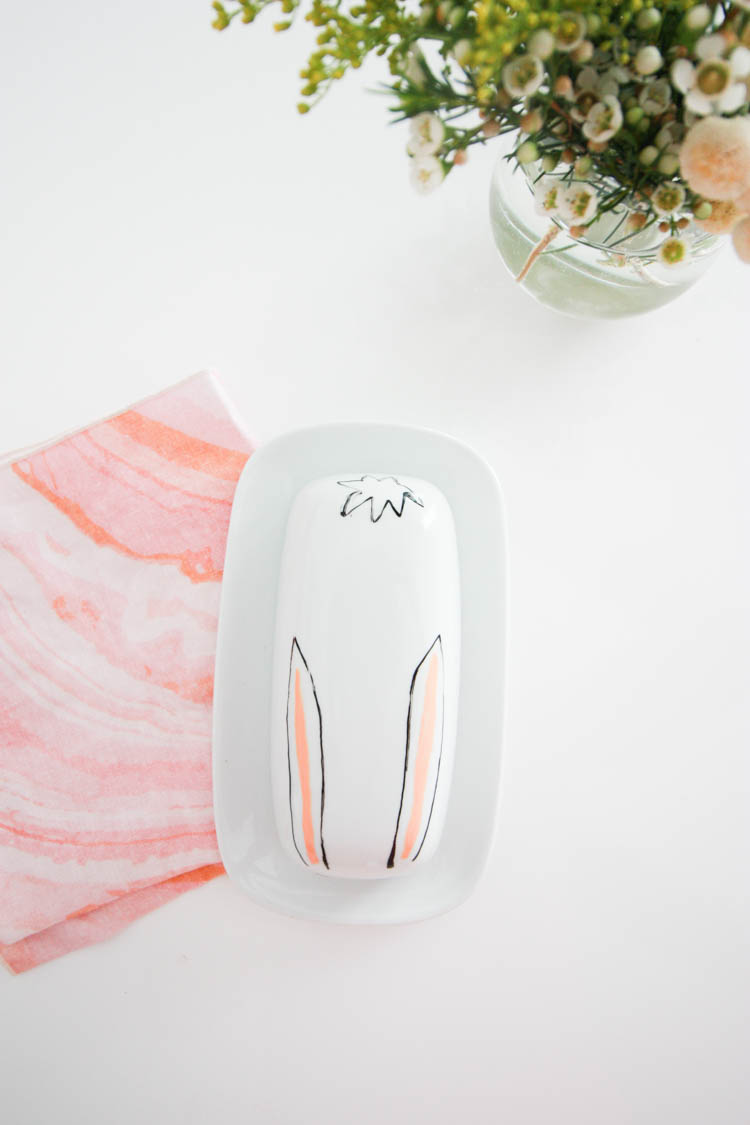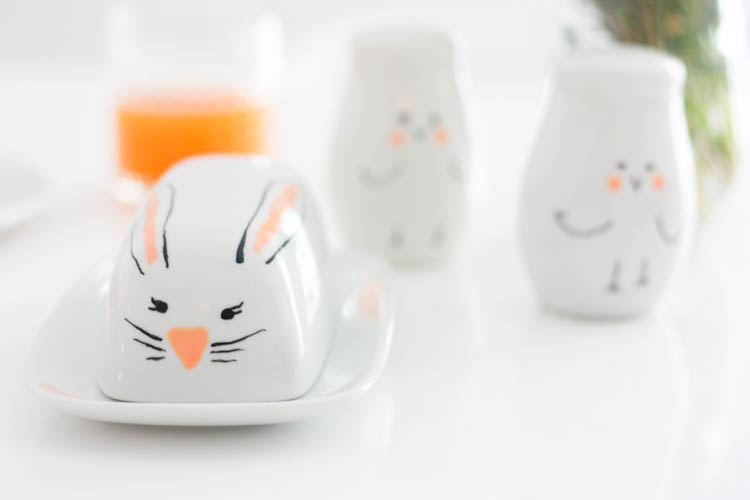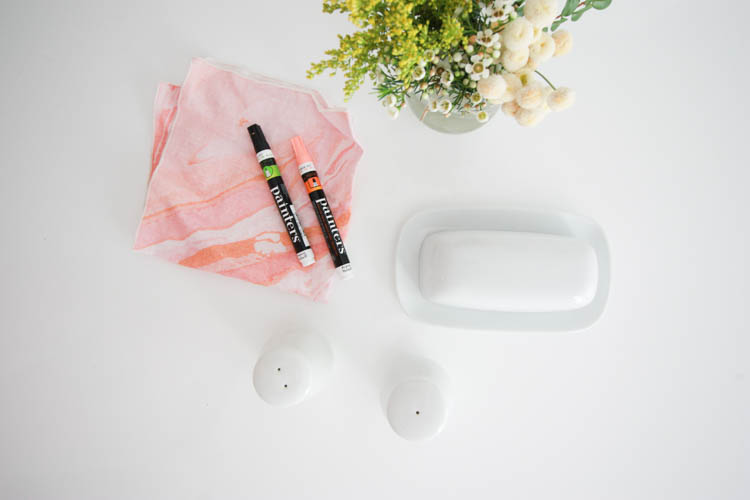 Old to New
When I was organizing my pantry a couple weeks back I came across this simple set of shakers and a butter dish that had been wedding gifts. We have long used our favorite salt and pepper grinders rather than shakers, so these have gone unused. And I love this butter dish, but have opted for some more quirky and fun varieties over the years.
Rather than discarding them, I was inspired by this cute face plant pot I made last year, and pulled out the same black and peach ceramic paint pens that I used in that project to make some little Easter creatures come to life! I can't wait to use them for springtime brunch. (I've decided to repurpose the salt and pepper shakers into cinnamon and nutmeg shakers– perfect for our pancakes, waffles, and hot cocoa.)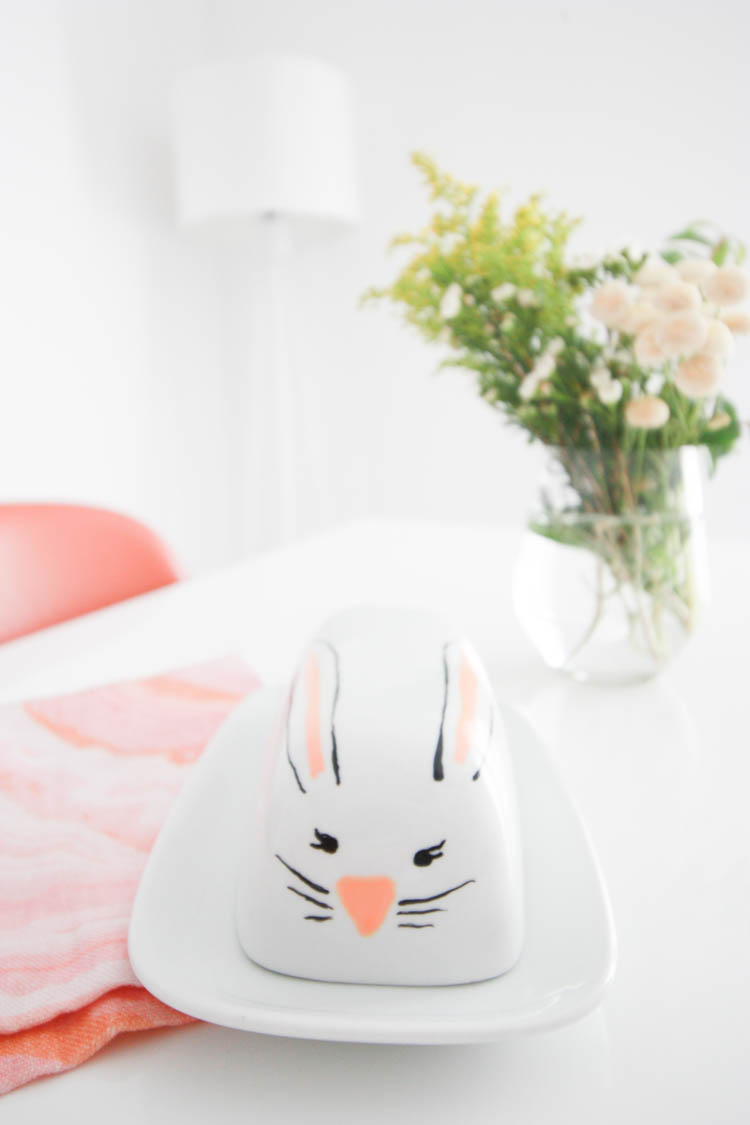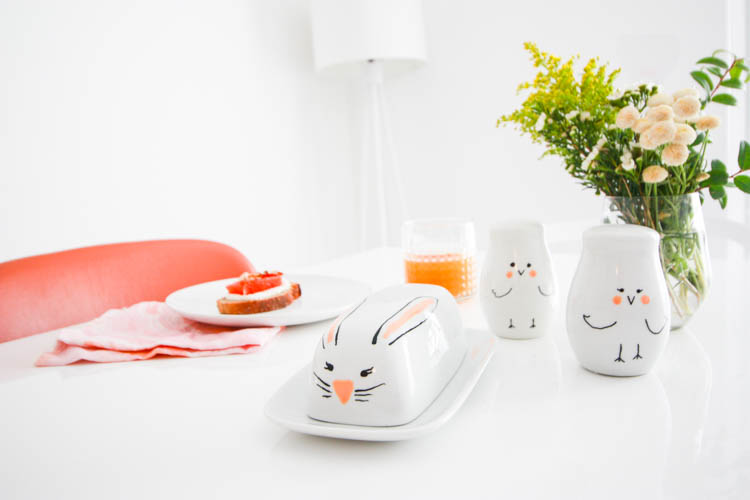 Custom & Unique
I free handed the drawings, and think the quirkiness adds a lot to the fun quality of the Easter doodle ceramics. The simple peach dots bring a warmth to the modern lines and simple shapes of the ceramics, and I love them.
My advice for you making some of your own is simple:
Don't overthink it. Draw simple lines and shapes and embrace the imperfections. Even if you don't think of yourself as a talented drawer (I certainly don't of myself) you can make something custom and unique to you.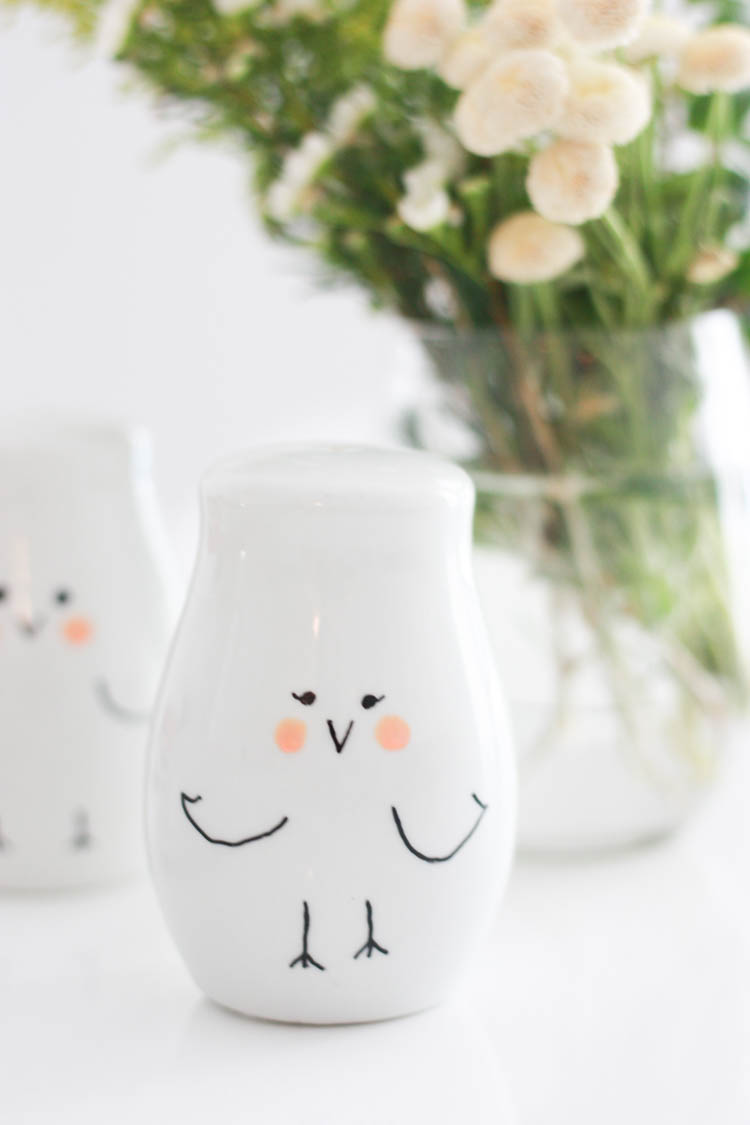 Easy Morning Project
My favorite types of crafts are the ones that look like they came from a charming boutique, but actually were an easy morning project. I hope you enjoy this one! It's so simple, with only 5 days to go you can still bring these Easter doodle ceramics to your own brunch or dinner table.