Episode 118: Planning For Your Seasons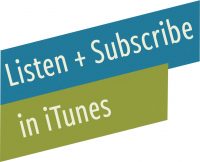 Introduction
Welcome back to the show. I'm Miranda Anderson, the host of Live Free Creative podcast, and you are listening to Episode 118: Planning For Your Seasons.
I am so excited about the mini-series happening this month, sponsored by Golden Coil planners.
November is typically the time of year that I spend dreaming and hoping and planning and scheduling for the year that is ahead. I talked last week about planning your ideal year and all of the reasons and the strategies for getting things down in your planner on paper now, so that you prepare yourself to have the best year possible.
In today's show, we're going to go one step further and break that annual plan down into a seasonal and monthly plan. Really digging into what that means, what it looks like, and practical application of planning for the seasons of your life.
There truly couldn't be a better sponsor this month than Golden Coil, which is a company that was founded by a couple of brilliant, creative women and moms, who looked around and saw that our lives don't look like anyone else's, so our planner shouldn't either.
I don't know exactly what my favorite aspect is. Is it the beautiful covers that come in different colors and different designs? Is it the lushest interior paper that is truly a dream to write on and record on? Is it the customizable aspect that I know that I can start and end at any time? I could do a summer planner. I could do a school year planner. Is it that I can choose the layout that works for me and include extra bonus pages for a meal plan or a habit tracker or a spreadsheet to track my personal or family finances?
I have personally been using Golden Coil in my life for four years. This will be my fifth planner that's here right now that I'm getting so excited to crack into and start filling out for the upcoming year.
And I have to tell you that the customizable aspect has come in so handy. I have used some similar layouts here at a year, and I've used differently out year to year. And 2021, I chose an entirely new layout. I feel like I'm ready to plan and schedule in a slightly different way than I have for the last couple of years.
And knowing that all of the features of the planner are things that will not change–the quality and the durability and the beauty–and those things that I would like to experiment with and change from year to year–the customizable pages, the ability to add and subtract the things that I need for what's happening in my life–is so delightful.
You can find out more and even experiment with creating and designing your own planner a GoldenCoil.com.
And, friends, get very excited because their Black Friday sale begins on November 16th and runs through November 20th, so you can use the code BLACKFRIDAY to get 15% off of your order from November 16th-20th.
Head to the website, start building your planner or notebook, check out all of the ins and outs and details of the customizable process, and then be very excited to get that huge discount. They only have sales twice a year, and Black Friday is one of them.
And I am so excited to let you know about it well advance so that you know about it and are ready to jump on and grab a planner for 2021.
The build a planner process on the website is actually really fun. It feels a little bit like a video game. You can choose the cover, you can choose different layouts, you can experiment with it, and then flip through it, cover to cover, to see what you think before you press order.
Peaks of the Week
Before I dive all the way in telling you all about planning for your seasons, I want to share a quick segment I like to call Peaks of the Week.
My first Peak of the Week goes really well with the paper planner. Are you a pen person? I'm a paper and a pen person. Actually, it's funny, I was talking to a friend recently who said she's very much a pencil person, not a pen person. And I don't think I've been a pencil person since elementary school.
I love writing in pen. I don't like ballpoint pen. I do love the juicy kind of easy flow pen. And my very favorite right this minute is Muji brand fine point pens. They've got the tiniest little tip, which is my very favorite thing. I like a super fine point. I like a very liquid free-flow in the pen itself.
Muji pens come in all different sizes and colors and types. And I will link in the show notes the particular pen that I'm obsessed with right now. So you can check it out.
If you are a pen person, welcome to the Muji side.
My next peak of the week is kind of silly, but I discovered it and I can't get enough.
You may remember back months and months ago when I stopped drinking Diet Coke, and I was so proud of myself.
And then we had a global pandemic and a massive social justice movement, and the world went crazy, and I started drinking Diet Coke again.
And then I tried to slow it down a little bit, you know.
Well, my favorite alternative to Diet Coke, or just regular sparkling water, is a really spicy ginger beer or ginger ale. Trader Joe's has a great one, but they only carry it during the holiday season. So speaking of seasons, right now is a great time to get their triple ginger beer. That is something that you can get right now.
Outside of the holiday season, it's not usually available.
I was walking in a new grocery store that was near our house. We thought we'd stop in and check it out. And I noticed little cans of ginger ale, ginger beer, that's Gosling brand. (And it has a seal animal in the logo. I don't know why the seal and Gosling that doesn't make a lot of sense to me).
I saw it and I recognized it from probably seven years ago. I went to my friend, Becky Simpson's house, she's an illustrator, and she's fantastic. And I went to her house in Austin, Texas, and she offered me a Gosling ginger beer to drink. And I loved it.
And I never had considered like going and trying to find it, or, you know, knowing more of what it was. So I flash back to this moment, grab a whole six pack of Gosling diet ginger beer, and it's delicious.
So if you need a little bit of a holiday sparkle that has a mini kick, it's not super sweet, so you got to love the spice of the real ginger flavor and a little bit of a kick, you will really enjoy it. So check it out.
I'll link it if I can find it somewhere on the internet.
If not, it's Gosling brand with the seal logo, and you're going to love it, trust me.
And the third peak of the week is a massive, wonderful wall calendar, which goes really well with today's show. This calendar is a craft paper calendar. There's lots of similar styles. I'll link in the show notes the particular one that I have been using for the past three years, I think. I just got my 2021 version.
Along with my Golden Coil, which I use every single day for myself: I reference it. I write in it. I journal in it. It is my paper brain.
I also love to have a giant family wall calendar, and that will come in handy in today's show as I'm talking about some of the monthly things to think about for planning that go kind of beyond yourself, but seep into your friends and family and community.
It's really nice to have a big wall calendar that you can write on easily. I pull mine off the wall right on it in Sharpie at the beginning every month.
I plot it all out. Sometimes I like to draw designs and things on it. It's really fun. It's thick, nice paper. And it's just big enough to put everything that I need on it in one spot.
There's lots of different types like this. So if you see a different one that you like, I just am digging a big fat wall calendar that I can just see everything right in front of me all at once.
Those are pretty random friends. I literally thought: What are my very favorite things right this second? And those are them. Muji, Gosling diet ginger beer, and the massive wall calendar. Check them out.
Those are the Peaks of the Week.
Main Topic: Planning For Your Seasons
Okay, let's move into talking about planning for your seasons.
When you think about the seasons, what types of things come to mind?
You might think about the weather. You might think about some of your favorite activities to do during particular seasons of the year. Maybe there is a season that you identify with as your very favorite, and maybe there's one that you recognize is not so much your favorite.
The natural seasons that exists in our world and in our climate are a result of the cosmos. They're a result of the rotation of the earth and of our movement around the sun and your position above or below the hemisphere determines the way that you experience the seasons.
Along with that, there are some really interesting correlations between particular seasons and the energies that exist in our lives. And you can feel that. The natural earth represents it physically, and we can also feel it and feel it echoed in our lives.
For those of you on the Southern hemisphere, the seasons are going to be reversed as I talk about them.
I want to share just a quick overview of how I think about these seasons and some of the energies and physical manifestations that they exhibit.
Overview of the Seasons
So we begin the calendar year in winter.
Winter is, where I live, cold. It's cozy. Things slow down. There's a resting energy and an inclination towards depth. Deep conversations, deep reflection, and going inside yourself, maybe staying inside your home.
And then we move into spring. Spring in the natural world is a time of renewal, as the ground thaws and the seeds and new buds break through the soil and stretch toward the gently warming sun. It's a season of growth and a season of change, of re-birth.
We move from this bursting forth of spring into the frenetic energy of summer. Summer is hot. It's expansive. I think of driving in the summer and seeing the mirages of heat, just sort of wiggling along the edge of the highway. If you know what I'm thinking about, it's kind of almost like this little pretend lake or stream or something where, you know, it's just the heat and the energy of the summertime.
It feels carefree. It feels like a time of vacation, a time of leaving aside our routines and jumping into new and different spontaneous ideas and adventures.
And then we transition from summer and all of that expansive energy, back into a little more of a slowing down of a reflection, a letting go in the natural world. You see the trees change colors and drop their leaves, and shed off the unnecessary.
In a lot of places, the fall is also a time of going back to school and kind of a second new year we get in the fall because of the diving back in. Becoming a little bit more cozy, a focus on learning and planning as we close out the year in fall.
And then of course our fall moves directly into our winter and the cycle of the seasons begins all over again.
None of that probably feels new or insightful in any way, to most of you. We learn about the seasons from the time we're young. It's one of the core things that they teach in preschool and kindergarten and recognizing the tree, what it looks like if it's bright covered with green leafy leaves, then it's probably the summer. And if it's just the little buds, then it's probably the spring. And when it's turning colors, it's usually the fall. And when it's totally bare and there's snow on the ground, then it looks like winter, right?
So we identify with these ideas. And I think also when we think about it for long enough, with the particular energies that accompany the different seasons of the year.
Seasons of the Year as Quarters
In this first part of planning for your seasons, I want to talk specifically about the seasons of the year, which come in three month sections, in a business context.
A lot of businesses think about seasons as quarters. So the year is divided into these four quarters. They can be seasons or quarters either way you like to think of it.
I want to invite you to consider, as you're planning the upcoming season:
So the seasons begin in winter, which encompass January, February, and March.
Spring season is April, May, and June.
Summer season is July, August, and September.
And the fall season is October, November, and ends in December.
As you are thinking about planning for your seasons, it's really nice to take into account some of the physical and energetic relationships that we have with the seasons.
Sometimes I like to look at my annual calendar by season and consider some of the following questions:
How does this season feel?
How do I want it to feel?
Are there traditions or activities that I'd like to include in my life during this particular season?
What can I do personally to fully enjoy the season?
I want to go through those again, one by one with a little bit of an explanation, or maybe reflect a little bit more on it and invite you to do the same as you consider your year and the season ahead.
How does it feel?
Now, asking yourself How does it feel? will invite for you just your natural inclination toward the season.
A lot of people, when they think about the summertime naturally feel excited, enthusiastic, and have sort of a yearning for that energy, that frenetic expansive vacation, kind of carefree energy.
Some people who maybe don't love the heat of the summertime might think about the summertime and feel just how does it feel when they ask themselves that question?
It feels hot. It feels sticky. It feels hard, maybe.
So you, based on your own personal experience, maybe where you live, maybe just your ideas about what you like and what you don't like. Your seasons might feel a little bit different when you just generally reflect on them.
How do I want it to feel?
I think that this is why the second question becomes really important because when you move from How does it feel? into How do I want it to feel?, you open up the idea that you have the ability to change some of your thoughts and circumstances around the season.
An example for me is that I think about the winter as feeling cold, and I don't love the cold. And so I have always, over for a long time, I've thought about winter as feeling hard. It's hard, it's dark, it's cold, it's a little bit dreary.
And so when I think, How does winter feel? Just my natural thought is like, Ooh, that feels a little bit cold and hard. And then when I ask myself the question, How do I want it to feel? I realize that I want it to feel cozy. I want it to feel restful. I want it to feel peaceful and slow.
And those are all things that are available to me just by shifting my perspective and maybe opening up the possibility that the way that I am experiencing the season is based on my idea of the things I should be doing, or what other people are doing rather than the way that I want to experience
Are there traditions or activities I'd like to include?
So then I move into the question, Are there traditions or activities I'd like to include? Now this is a really fun one, just in general, to, at the beginning of a season, look ahead and think, What are the things that I'd love to include in this particular season?
Things related to winter. Maybe you want to build a snowman. Maybe you want to stay up and watch the stars at night. You know, the winter sky and the summer skies are different. And because of how early it gets dark, it's a lot easier to do stargazing and not have it be in middle of the night in the winter. And maybe that's something you could take advantage of.
What are traditions and activities you'd like to include in the season?
There's automatic things that probably come to mind like apple picking in the fall, or planting a garden in the spring.
What are those for you? What are they individually for you? What sounds fun, what sounds interesting? And when you give yourself the space of a season, it's really likely that you have the preparation time of a couple months.
Any time during the season you can make those things happen. You can plan ahead for them. You can budget for them. If you need to, you can sort of mentally prepare and to really enjoy, you know, the activities and traditions of the seasons themselves.
What can I do to fully enjoy this season?
And then moving into the fourth question, What can I do to fully enjoy this season?
Now there's some that you'll naturally just think, Ah, it already is enjoyable. I love everything about it.
And the seasons that naturally feel a little bit more challenging for you for whatever reason, you can answer this question and find some simple solutions for that.
So with my example of winter, and just feeling a natural sort of low energy and inclination towards coziness, you know, and/or just being a hermit winter. I can prepare myself to fully enjoy the season by not planning activities or goals, or projects that require a high level of creative energy.
I know looking at the season that I will bump up against my motivation. I will bump up against my ability to give that type of energy in a season that feels naturally a little bit more cozy and a little bit more restful to me.
I can think I love being outdoors. And one of the things that has been helpful for me in the last couple of years is recognizing that you can go outside any time, summer, winter, hot, cold, as long as you're prepared mentally and also physically for the weather, so that you're comfortable.
So a couple of years ago, I realized that I am always cold in the winter, and yet I hadn't gotten myself some winter gear that would enable me to be warm outside in the winter. It was silly, but going beyond like a light jacket, because most people in Austin in the winter wear a light jacket, and recognizing that I need a full length down coat and gloves and a hat and really warm, cozy socks, and some nice leather boots.
And it might be 55 degrees and everyone else is walking around in sweat shirts and flip flops. And in order for me to feel comfortable in my body, in that environment of the cold, I might need to prepare myself a little differently.
And that's okay.
And if I know that and I identify it, what can I do to fully enjoy this season in a physical sense, in an emotional sense, in a responsibility sense, then I can give myself those options.
Unrecognized Natural Seasons
I want to briefly talk about a unrecognized natural seasons.
So like we have winter, spring, summer, and fall, but there are a couple seasons that happen during the year. One of them in particular that we refer to often as a season is the holiday season, right? It's the holiday season.
And I think that for this, as well as the other quarterly seasons, we can ask ourselves these same questions.
In fact, our ability to enjoy our lives, and live them the way that we want to, almost hinges on our awareness of the answers to these questions with regard to the holiday season.
I know we're headed into it right now. We're kind of, I mean, some people would say we're in the middle of it because maybe it begins with Halloween and now we're kind of there.
How does it feel? How do I want it to feel? Are there traditions or activities I'd like to include?
I want to add a particular question here for the holiday season:
Are there traditions or activities I would not like to include?
Or are there traditions and activities I would like to exclude intentionally?
What can I do to fully enjoy this season?
As we're thinking about the holidays as a season, your natural response to that–I think people think they have kind of a love/hate relationship, they love all of the excitement and the enthusiasm and the magic, and maybe don't like the inclination towards busy-ness, towards overspending, towards commercialism, towards having to exert yourself or do a lot of projects or gather with a lot of people.
For you, it will be different than it will for me. But all of those different things, there's the good and the bad. And I want to invite you, as you're thinking about the season, to ask yourself these questions and to create the answers for yourselves. Write them down. Pull out a sheet of paper and write them down.
How do you want it to feel?
What would you like to include?
What we do like to intentionally exclude?
What can you do to fully enjoy the season and give yourself permission to do that?
I'm going to link in the show notes an episode that I did last year that gives you a PDF worksheet that you can even print out to prepare yourselves for the holidays–to really enjoy the holidays.
It guides you through the process of planning for the holiday season in a way that's really meaningful. So I think that that's something that will be helpful right now.
Recognizing the Energy of the Season
I would love to also invite you to consider, as you're planning ahead, the idea of planning for the seasons and recognizing the natural energies and what's happening in the natural world and in the climate and in our communities during different seasons of the year.
How can we align with that and kind of walk parallel to that and flow with that, rather than setting ourselves up to be battling against it, if that makes sense.
Like my desire in the winter to be more restful and to be spend more time inside and to be cozier, I can prepare myself to not have a big launch of something that requires a lot of creative energy. Or I can prepare myself by not planning something that's going to feel overwhelming or that I need to dedicate a lot of extra time to that I'll be pushing my own personal limits.
Knowing that, for me, the winter is a time that I would like to reserve more of that energy and that I just naturally have a little bit less. Does that make sense? I hope that this is helpful and that as you look at the calendar for this upcoming year, that you're able to identify the seasons and the way that you would like them to feel and include some of the things in your lives emotionally or physically, or activities that will help to support your desires
Seasonal Tasks and Natural Rhythms
Before we move into the monthly planning for your seasons, which I will explain in just a second, I think it's important also, as you're looking over your year and your seasons, to acknowledge some seasonal tasks or natural rhythms that might come up.
Spring cleaning is one that comes to mind. If you know that that's something that you're going to want to do, like a thorough decluttering and spring cleaning, it's something that you can plan ahead and prepare yourself a little bit for so that, once you get to spring, whatever month you decide you want to do it, or however you want to do it, that you just have that just like a little bit ahead so it doesn't like jump up on you.
In fact, there are several household maintenance tasks that you can plan a whole year ahead, based on the season. Things like trimming trees, that might need to happen in the fall, or changing your air filters, that might need to happen every two or three months, or changing your water filter in your refrigerator if you have one of those.
Things that you might not think about until they should have already happened, and then you feel frantic, and you feel a little bit stressed out that they're not done, and how are you going to plan on that?
If you start with your annual overview and then you go into these seasonal overviews of what are the types of things that have a little bit of rhythm in my life that I can just put on the calendar right now.
Like your twice a year dental cleaning. Throw those on in the seasons that they make sense for you, in the timeframes that they work, and just plan on them. And then you don't have to think about it the whole rest of the time.
Clothes Shopping
One specific thing that I've talked about as a personal seasonal activity in my family is that I do our clothing shopping twice a year.
And then I kind of close up our capsule wardrobes for the season.
Spring is when I shop, if we need anything for the spring/summer season, my kids usually have grown a little bit over the winter. We evaluate their clothes. We decide what we need, where are the holes in their wardrobes.
I spent a couple of weeks really spending some time making sure that I can find the things that I want that are ethically and sustainably made, conscious, you know, shop secondhand. And then my next resort is going to some of the ethical companies that I really enjoy shopping from and supporting.
And we get that all worked out over a week or two, and then I don't do any clothes shopping until the fall. And I don't think about it spring/summer, we're covered, we're set. And it's so fun to just put that one away and not be tempted every single time I go in the store with…you know, there's, there's clothes coming out, new clothes, coming out every single day, across all of the stores and all over social media.
And I don't even have to think about it 'cause I've got that capsule covered. And then in the fall I do the same thing. We kind of trade over the clothes. We see what holes there are in the wardrobes. We see what we might need. What we're ready to get rid of. What is too small, too big, and all of the different sort of little evaluation. And it takes a week or two to just do it all. And then we're done for the rest of the season.
It's felt really wonderful to have that just tidily tucked into a seasonal system in our home and it reduces my need to make decisions and be distracted by our clothing shopping the whole rest of the year.
I have a podcast episode specific to the idea of capsule wardrobes and what that looks like. It's episode number six. If you're new to the show and you haven't heard that, or you're more interested now than you might have been back when you listened to that show, or you just want to review it. You can listen into episode six at livefreecreative.co/podcast.
Seasonal Cycles
Next I'm so excited to bring it down one step further to our monthly planning. If you listened in to Episode 86, about flowing with your seasons with April Davis, you will remember this incredible insight how as women our month has the same seasons–the four weeks of the month–have the same seasonal cycle as the four seasons of the year.
If you're not familiar with that episode in that concept, it's an episode 86, I'll link it in the show notes. And I'm also just going to give you a brief overview here.
So April so wonderfully shared this insightful understanding that men cycle in 24 hours with the energy of the sun and that their brightness and shininess and energy is about the same every day throughout the month.
And that women have the cycle that lasts 28 days on average, and that our phases of our cycle hormonally physiologically change each week as the energy of the moon. And we know this, we know we can look into the sky at night and see the moon and it will feed it will, it will be different. It will look different every single night of the month.
And especially if you just go a week, you know, if you only looked at it on Mondays, there would be a dramatic difference between a whole moon, and a quarter moon, and a new moon, and then another quarter moon.
The four seasons of our cycle, of that hormonal cycle, mirror the four seasons of the year, of the natural year. And so just as a brief review, April goes into a lot of detail and has this beautiful, a worksheet that's available. So visit episode 86 for like the full recap.
But I want to just give a little bit of a review as we get started talking about planning, planning your month, according to your seasons.
So during winter, that's when you are on your menstrual cycle, that's when you need to rest, lay low, and go deep inside. This is when I choose to pause some of my work. If I have a big project that I'm working on, usually I feel overwhelmed by it during my winter. And so I'll just wait for a couple of days and allow myself to rest and to disconnect from other things, give myself the space that I need to be in my winter, in my hibernation.
And then you move into spring, which like the seasons of the year, like the natural world, your spring, or as you finish your menstrual cycle, and you move into spring, you have the feeling of renewal.
This is a great time to start projects, when your creative energy is starting to bud and bloom.
The summer, that's third week, is going to be the time to produce. This is when you want to schedule. When you're looking at your calendar by your monthly season, this would be a great time to schedule high energy, high impact projects.
If you're going to launch a product, if you're going to take your family on a big outing, if you're going to host a gathering, all of those really high energy items and activities, and maybe even high emotional energy things, will feel more aligned, you'll feel like you want to do them more if you naturally track them and plan them within your summer season. This is your highest energy output of the month.
And next, that fourth week. This is the week that we naturally would associate with PMS. You feel tired. You're a little bit less social. Maybe a little bit irritable. This is about turning back, rotating back, into preparing for the winter.
That's a super oversimplification of the process, but it is a fascinating reflection of our ever changing seasons.
Paying Attention To Your Cycle
When I heard this and learned about it and started to pay attention to it in my life, I not only have been able to plan better, I've also had so much more empathy and compassion and grace for my own moods and energy levels.
It's so interesting that we often are frustrated with ourselves, with our inability to produce or give or serve or show up with the same dynamic energy of positivity and optimism and go-getter-ness. I don't think that's a real word, but you know what I mean.
Every single day we want to just be on it all the time. And I hear women express to me often, I feel bad when I just can't anymore. I feel bad when I'm tired. I feel bad when, because you know, other people might be go, go, going. And I can't keep up.
When you plan according to your own cycle, your own seasons of the month, you're able to really set your self up for success. And this is such an individual thing. It's literally your physiology and your hormone levels that can help determine the best times to be doing the different types of activities during your months.
Of course, there are going to be things that you can't change around or that you can't specifically plan for, but just having the awareness is really helpful.
For example, the Christmas holiday itself, if you celebrate Christmas and you're looking forward to Christmas, and that's when everyone's going to be around, that's when you're going to be hosting, that's when you're going to be outputting all of this energy.
If that happens to fall during your fall or winter season of the month, of your natural cycle, you can't say Christmas, will you just hang on a week so that I can like get back into my summer energy? That doesn't happen.
But being aware of it allows you to give yourself some grace and know, even just a few weeks ahead, that I'm going to be…I won't be feeling my very most energetic, enthusiastic, and motivated during that particular time.
And maybe that looks like going to bed a little earlier. Maybe that looks like cutting out every other excess so that you can give all of your energy to those particular activities or traditions that are meaningful. And know that that's where you're choosing to put all of that energy, even though your energy itself will be less than it would have been in a different week.
One way that I like to plan according to my seasons, my monthly seasons, my menstrual seasons, is to be aware and actually track in my planner what those are going to be and what they look like.
I know that not everyone has a cycle. I know that not everyone has a consistent cycle. Tracking even the inconsistencies of your cycle can be really helpful and give you some awareness.
For years and years I didn't have a period because I had an IUD. And so I didn't ever really know. But based on my own energy, if I'm tracking my mood even, I probably could get an awareness of where I was energetically during the month.
And if it feels like none of this really applies and you do have either a higher or low level of energy all the time. That's great. I mean, there's still things that I'm going to talk to talk about in a second about planning your months ahead, which is it is nice.
And if you do happen to feel like, yeah, I do follow a fairly consistent hormonal cycle, it would be nice to be aware of it and to plan some things, the things that I can choose, to plan around it.
Why not? Why not benefit yourself that way?
I have really loved just having the simple practice of tracking it within my Golden Coil planner. On the month pages, I put a box around the first day of my period, and that's my first day of winter.
And from there, I can track the weeks ahead. For the next month, my estimated winter. And even if I'm off by a few days, the general idea of the transitions that I'm going to go through throughout the month hold true. And that helps me just have an understanding and an awareness of the seasons.
I love in this 2021 year in the Golden Coil planner, they have added an option for a mood tracker. Last year I tracked my mood all year in a separate planner that I had bought online, just like a little booklet.
I'm super excited to have a mood tracker right inside the front section of my planner for 2021, where I can just reference it fairly easily all the time and be right on paying attention and just having an awareness of my own personality, my own moods, what things lead to changes in my mood and how I might, again, set myself up for success, come to know myself more, that self-awareness that then leads to the ability to make changes as I can and as necessary.
Monthly Planning
Okay, let's move beyond the actual seasonal planning of your month and into just general monthly planning.
At the beginning of the month, or probably the end of the month before, it's really nice to ask yourself a couple of questions.
What to include?
The first one is this: What do I want to make space for?
Some things in your life you like doing enough that you want to do them at least monthly, or maybe even quarterly, but you don't like them enough, or you don't want to give enough priority to them, to do them weekly or daily.
Do you have things like that?
For me, right now in my life, I would to do a sewing project about once a month. Five years ago, I did a sewing project every single day. It was just part of my life in a really in a really tangible, physical, every single day way. And it's not anymore.
But I still love it. And I love the creative energy that it brings into my life. I love creating things. It's one of my favorite hobbies.
And so in order to make space for that in my life. I know that I love it. I recognize it. And because it's not really part…I'm not part of a sewing club. It's not automated in my life in any specific way. It's up to me to make space for it.
So at the beginning of the month, or the end of the month before, I like to think, What sewing project would I like to do this month?
I make sure that I'm prepared and that I have it on my schedule. I choose a day, any day. It doesn't really matter. If you are looking ahead, you can usually see if the days you have appointments, the days you have things going on.
I might choose to say, I'm going to make sure that it's during my summer season, when I know I'm going to have a little bit more energy, put it on a Saturday afternoon and just give myself a couple hours to sew.
I can talk about it ahead with my husband. We can plan for childcare if we need to. And I make space for what I want to do in the month.
Other things that you might consider on a monthly basis are a family hike, or a weekend trip, or a book club, or a craft night. Maybe some sort of social meetup, a girl's night out. Maybe you want to do a monthly service project with your family or visit a new park nearby your house or in your city once a month.
The once a month system, or rhythm, feels like enough to really dig into something and consider it a hobby or a project or something that you really want to be invested in without it being an every single week or every single day thing.
So come up with a couple of things for yourself. What do I want to do? What do I want to make space for monthly in my life?
What to exclude?
The question number two is really important: What do I want to exclude from my life this month?
We think a lot about planning for the things we want to do and not so much about planning for the things that we don't want to do.
I like to call this conscious elimination.
My definition of minimalism, as I shared in my book More Than Enough is: minimalism is choosing the things that you love and making space for them in your life, and then consciously eliminating everything else.
Consciously eliminating things from your schedule, from your monthly plans, is one way that you are able to then make space for other things, or even just leave room open for possibility, for rest, for unexpected circumstances.
When you consciously say, I do not want to worry about a sewing project this month, so I'm not going to think about it.
I am not going go on a hike this month because it's the middle of winter. I'm not going to feel bad about it either.
I am not going to carve pumpkins, even though it's October, because as much as I like eating pumpkin things, I don't like sticking my hands in the guts.
Whatever it is, you can consciously exclude anything that you want from your life.
You could maybe say something that we've been doing as a rhythm, we're going to take a break from this month and that's okay. Think about what you want to include in your months, and also what you do not want to include.
And when you see it try to sneak in, then say, no, I decided we're not doing that and I don't have to worry about it.
Review Your Annual Plan
As you're getting ready for a new month, it's a great time to look over your annual plan or your quarterly plan and recognize, or remember, the types of things that you wanted to happen this month. Things that are scheduled or things that you had just simply written down as big dreams or hopes.
And you can start to go to work, to figure out how to make those happen or decide whether or not they still apply.
Remember that planning things doesn't guarantee that they're going to happen. And it doesn't even mean that by the time you get to it, you're going to still want it to happen.
Planning does give you the opportunity to take a wide perspective, and it's much more likely that you end up doing something that you have planned for and planned on. And when you take it one step further to actually write those things down, physically with a pen or a pencil on paper, you even set yourself up more with better chances that the things that you're planning for are going to come true.
Are Your Ready?
Okay, friends, how are you feeling?
Are you ready to plan for your seasons taking into account all of the rhythms, the natural rhythms of the world, and the natural rhythms of your own energy levels throughout the months of the year?
Doing this type of quarterly seasonal and monthly planning helps me feel so excited about the year ahead. I love creating a plan and anticipating and giving myself some fun things to look forward to, and also relieving myself of the burden of things that I've chosen that I don't want to do.
I'm going to let you get to work on your quarterly seasonal monthly plans, and then meet me back here next week as we dive into planning for the best week ever.
Conclusion
I'm so grateful that you're here, as always.
If you're a new listener and you haven't yet subscribed, hit that button to make sure that you don't miss an episode, they go live every single week on Thursday at 6:00 AM Eastern.
If you haven't left a written review or rating for the podcast, I want to invite you to just quickly head over to iTunes and make that happen. I love hearing what you think about the show and your review also helps the show reach a wider audience.
And remember if you want to get your hands on a beautiful, delicious Golden Coil planner for 2021, head to GoldenCoil.com and use the code BLACKFRIDAY to get 15% off of your order from November 16th-20th.
Okay, friends. Have a great one. I'll talk to you next week. Bye. Bye.