Episode 16: Cultivating Adventure Mindset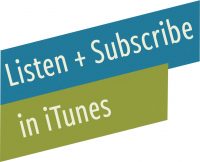 Introduction:
We are in the thick of the holiday season. Last week's episode focused heavily on how to have a Magical Minimal Holiday, and I loved the feedback from that show. This week we are not going to talk specifically about the holidays, although the topic will relate to the holiday season and really to everything because this topic is about your mind. This topic is about the way that you perceive the events that happened in your life and the way that you can prepare yourself mentally to even further enjoy whatever it is that happens. Before I dive in with two feet talking about cultivating an adventure mindset, I want to share some of my peaks of the week.
Segment: Peaks Of The Week
Album: Hue + Hum Christmas Album
It was created in 2011 by my friends, Katelyn and Robbie Connolly, who have now moved on to bigger and different things. Caitlin is an incredible artist and Robbie now plays the guitar for The Killers, so I don't see a followup album happening anytime soon and I'm so happy that they had this time back then that they put their hearts into this album. It's called a hue and hum Christmas. It's five of the most beautiful ethereal Christmas tracks that you will ever hear and lucky for us. It's still available on itunes. It is so beautiful and one of my very favorites.
Product: Trader Joe's Soy Candles
If you have a trader Joe's near you and you haven't yet tried out their candles, I'm telling you they are the best. There are a couple things that I really love about them. One is that they're really inexpensive for a natural soy candle. The tin burns for  up to 24 hours.  They're all natural and soy, which means that they're not going to contribute to any of the sort of weird chemical funk in the air in the house. So I'd love that. And they're only $3.99. They have seasonal scents so that it's not like overwhelming with which of the 15 different options to choose from. Usually there's only one or two scent options at a time. Right now, it's a Cedar Balsam for the holidays and so it's this really delicious piney smell, but it's a natural smell. It doesn't feel overwhelming or too fake, if that makes sense.
I am planning on giving a Trader Joe's for candle and a big juicy orange to each of my neighbors this year, wrapped in a cellophane bag tied with some rosemary as a simple holiday gift. I think that that gentle scent, whether it's a springtime, or whether it's a winter scent like this Christmas one, just add such a really cozy feeling to a home and a really inexpensive natural candle is a great way to achieve that coziness.
Book: Belong by Radha Agrawal 
She is the founder of Thinx, the underwear company and also the founder of Daybreaker, which is this movement of early morning dance parties, fitness dance parties, and they pop up in cities all over the world and thousands of people will come together and dress up and it's a sober fitness inspired like holistic dance party and so rather than going clubbing to get your dance on, you can wake up at seven in the morning. I think it's six or seven in the morning and you go dance for two hours and they have smoothies and they have some green juice and you know, healthy food there. And so you get to really enjoy the experience of being in a big group and dancing and having a fun time and have it not be like a club scene.
I love to dance. And I remember graduating from high school and feeling like, oh no. There isn't really an opportunity to go dance anymore because anywhere that you would go to dance is like a club or party that I didn't really feel like was my vibe and so I love the idea of daybreaker. There isn't one in Richmond. I need to go. Go to one. I think Washington DC has some and that's my nearest city, so I need to look it up. You should check it out. It's daybreaker.com.
My peak of the week isn't daybreaker because I actually haven't experienced that yet. My pick of the week is the book written by the founder and the book is called belong. The basic outline of the book is discussing why we need communities and how to create a community for ourselves that we can be a part of that fulfills all of those needs of belonging that we have and the whole idea just really resonated with me.
I've talked about how we have moved around a lot as a family and a lot of, I think our character and our adaptability in our coping has come from that from really consistent change and it has been so necessary at every step of the way for us to create a community and feel like we belong to our new home. I think people can sometimes go years without fitting in or without feeling like they fit, fit in, and here's the key without creating a community to fit into. I discuss how to make friends in episode three of this podcast, which is one of the highest listened to podcasts, which tells me that it's a need that a lot of us have and that we aren't necessarily fulfilling in the right way. This book really dives in deep and shifts perspective and gives tips to create a community that you want to be a part of and that you really feel like you belong in, not just online as well.
I love that she discusses the difference between an online friend and what she calls a" five senses friend". Someone that you can hear and see and touch. Someone that is present in your actual life in your city. I know that there is such power in that and it's really important to have that feeling of friendship and community where you are in real life. So I loved all of the tips that she gave. It is kind of like a work through book as well. There's questions and you can fill in your answers within the book and I love that format and so I will link the book in the show notes.
Beverage: WATER
A couple months ago I sort of took a deep dive into reconnecting my relationship with this beverage and I really enjoyed it and so I just wanted to give a shout out to the one and only water. You guys, water is the best! I think that we often get so tied up in all the different options that are available for beverages right now.  There are so many options for what to drink. We sometimes. I know for me I sometimes forget that water is almost always the very best option. Best in terms of what our body actually needs and can use.
I love fun drinks. I'm the first to like create a special cocktail for a holiday party for several years I was like a 9:00 AM diet coke girl.  I took a break in the month of October to reconnect with water. Doing that helped me realize: A) my body needs water and that it feels good when it drinks water and B) I don't actually miss out on that much when I am just a water drinker, that there's lots of other things to enjoy in life besides the millions of different beverage options.
And so I'm just going to give a shout out peak of the week to my friend water that has rehydrated me reinvigorated my ability to make choices simple by having a goto. And so what I've decided is that I'm a water drinker. If I don't have a specific reason why I need to drink something else than water is going to be my default. That may seem really simple and for a lot of you that probably is just the way you operate, but for a while, for me that was not my baseline. Like if there was no other choice than I would reach for diet coke. And so it was really helpful to have my baseline option b water. I'm a water drinker. Water's the best. Shout out to water. That's my peak of the week.
A Road Trip Adventure
I'm going to tell you a story of one of the adventures that I took several years ago as a young mom with my kids. This is my introduction to cultivating an adventure mindset.  I want to get into how to take some of the principles that make an adventure– like the one I'm going to share– successful or fulfilling, and apply them to any type of situation that we are living in.
An adventure doesn't have to be going out in search of buried treasure or climbing the highest mountain. Every single day we encounter experiences that if we treat them as adventure with the principles that I want to discuss in today's show, that we will feel better, more fulfilled and happier.
My own childhood road trips.
So to start, I'm going to share an adventure that I went on with my kids. I've always loved a road trip as I was growing up. My family did lots of road trips. I remember one in particular when I was about eight. We loaded in our 10-passenger van. There are a lot of us! We drove from Salt Lake City, Utah up through British Columbia. We went to the Althabaska glacier and we went to Vancouver and we went to Banff. I remember having a turquoise sweatshirt with a hummingbird on it (I think the hummingbird wasa little bit shiny, like oily looking) from Jasper, Canada.
There were lots of times growing up that we would pack up in the car and get on the road and go and we had the, you know, the old TV with the VCR, in the bottom of it. My dad would rig it so he could put a cooler in between the front two seats of the car and then put the TV on top of it and we would have like a box of, of movies. I keep wanting to say dvds, but they weren't. They were like actual vhs movies. He would bungee cord the TV on to the cooler so that it stayed in place so that as we were driving we could watch movies on the road because these are how long our road trips or and I loved it.
I loved the movies, the stretching out on the seats, they're reading. I was an avid reader. I still am and so I would read lots of books and see different places and get out to stretch our legs and get an ice cream at the gas station and it was really fun memories for me.
Road Trips with My Own Family
So naturally as I became a mom, road trips were something that just seemed like part of what we do. Part of the culture of our family. When my daughter Plum was six months old, that means if she was six months old than Elliot was three and Milo was five. So I had three kids under five.
I decided that for our summer break I wanted to go on a big road trip and visit my grandparents who lived in northern California and on the way I would see some friends in Las Vegas and then after visiting northern California I wanted to stop in southern California and then also visit some friends in Arizona all the way back to Texas. We lived in Austin at the time and this was just like a huge loop that I wanted to do. Dave was working at a law firm in Austin at the time and couldn't take four weeks off. That just wasn't in the books and so I said, "That's okay. You can come fly in and join us where it makes sense for you."
So we had like a little family reunion we were going to do in The Redwoods and I said, "Why don't you fly in and meet us there and then you can do, you know, a chunk of the trip with us and then you can fly back and keep working." He said, okay, "if you're up for it." And I was like, "Yeah, why not?" Like what could I not be up for taking all my kids on a four week, 8,000 mile road trip, no big deal.
7000 miles on the road.
We packed up, we got everyone in the car and we printed out a google map that showed our trip plan where we were going to drive and then along the way at the stops my kids and I would color in how far we had gone. That was a big adventure. I remember setting out and starting to drive and telling the kids "We have plenty of time. We can stop however often we need to. We don't have a specific itinerary that strict and so if you need to go to the bathroom, make sure you let me know. If you get tired, make sure you let me know."
And the way that I decided to approach the trip for maximum enjoyment for all was that we were going to just experience the adventure. We didn't know exactly what was going to happen. We didn't know how it was going to work out. I didn't know exactly where we would stay all along the road. I planned on at lunch breaks, just getting the hotels for the night or planning on what friends we would visit in the upcoming cities and so I had a fairly loose itinerary and I didn't really know exactly what was gonna happen and that was part of what made it feel relaxed because we could go at our own pace.
We stopped and ate ice cream on the side of the road about every three hours for the first couple of days. We made it up to Las Vegas where we saw some good friends and stayed with them for a night and then we continued up through the central Nevada corridor and I had never been in this part of Nevada. I remember long stretches of road with nothing but Joshua trees out the windows and pulling over and getting out so my kids could run around what we were calling Dr Seuss trees because I hadn't. I don't know that I had seen a Joshua tree before and they were so interesting to look at.
We saw a friend in Reno and then we went over the mountains and then we dropped down into Quincy, California. It is this tiny little town nestled in the hills of northern California where we spent a couple of days with my grandparents, Mama and Poppa who have since passed away.  I am still so grateful that I took the chance that summer to just strike out with my kids and go spend some time with them.
We spent an afternoon at Buck's Lake and my kids went down and threw rocks in the water. I remember going on a walk around this tiny town with my grandmother who pointed out Sequoia trees that are older than the town itself in the regular neighborhoods.  We just had the most wonderful time.
Bearizona.
After spending a couple magical days with my grandparents, we got back on the road and headed down to meet the rest of the family for a family reunion in Sequoia National Park and King's Canyon. We spent a couple days there just marveling at the wonders of nature. These giants in the forest of California and then continued on south. We spent a day in southern California and it cut through Arizona, headed toward Phoenix where we were going to spend some time with some other family and friends. One particular event from this trip that I remember fondly was driving through Arizona and getting off to get gas, seeing on the side of the road, a big billboard for a place called Bearizona, which is very clever.
It was like a wildlife preserve in the mountains of Arizona. I had never heard of it before. I'd never looked it up. I was not intending to go there. We were simply getting off to get gas, but because we had the mindset of we have time, we're going to see what happens and enjoy the experience. I said, well, you know, this looks fun. Why don't we try this out?
So we drove over, followed the billboards to Bearizona. It was maybe $20 for our car to get in and we got to drive through the animal preserve. We saw bison and we saw wolves and we saw tons of bear and we saw all of these different animals. You know, it's one of those drive through parks and so we kept our windows rolled up, but all the kids climbed in the front seat and I put them on my lap and we just looked out the windows and just saw these incredible animals and then at the end of the driving tour you could pull in and actually go see where they're raising some of the bear.
There were baby bear climbing in the trees and then they had this whole exhibit of the teenage bear that were just, you know, working through some learning before they would be released into sort of the wildlife preserve. It was one of the most incredible experiences and my kids loved it. We all have these amazing memories of our time in Bearizona.
And it's striking for me to realize that if we had not been open to the experience, we would have missed it. It was one of our favorite parts of our entire road trip and if we had been in a hurry to go somewhere else or do something else, we would have missed it.
"Being open and staying curious is how we get to experience some of the most lovely pieces of life. That encompasses the idea of an adventure mindset."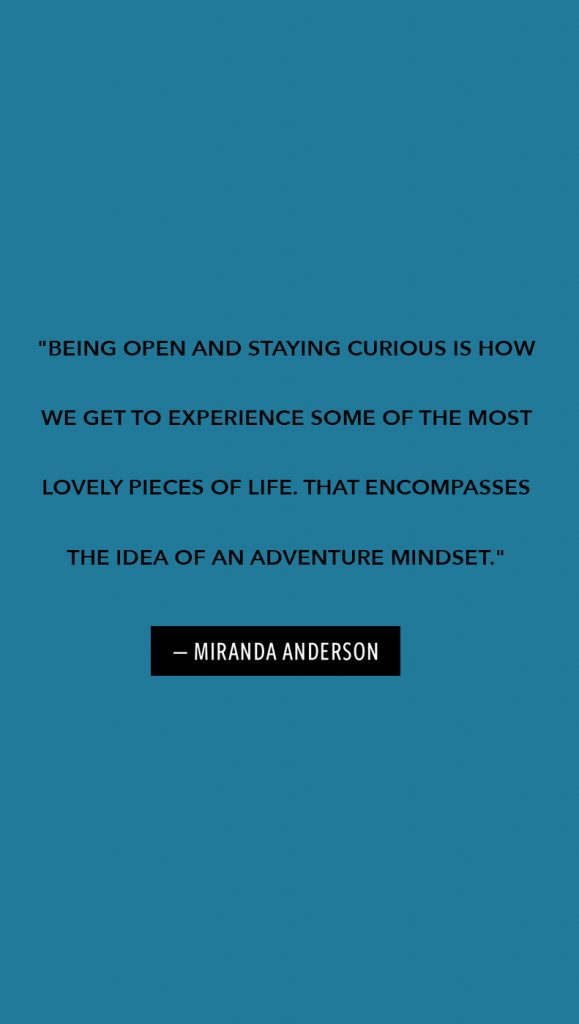 Adventure Mindset
Without an adventure mindset the idea of spending four weeks in a car by yourself with a five year old, three year old and six month old is enough to make you think you're crazy. There is no way that that could be fun. With an adventure mindset, the idea of spending that time doesn't feel crazy. It feels exciting and it feels interesting because you know that you don't know what's going to happen and that's okay because you are excited to experience whatever comes with a little bit of curiosity and some interest knowing that you don't know what's gonna happen is part of the fun of adventure.
Applying Adventure Mindset to Everyday Life
Let's talk about applying an adventure mindset to everyday experiences. I talk a lot about adventure. I talk about it on my blog. I talk about it on the podcast. I talk about it in my store and my shop. I talk about it on instagram a lot and I think sometimes people get the idea that when I talk about adventure, I mean picking up and heading out on something like a four week road trip.
That's not what it means.
"When I talk about "adventure", I'm talking about approaching whatever happens in life with the idea that we don't know exactly how it's gonna work out and that's okay."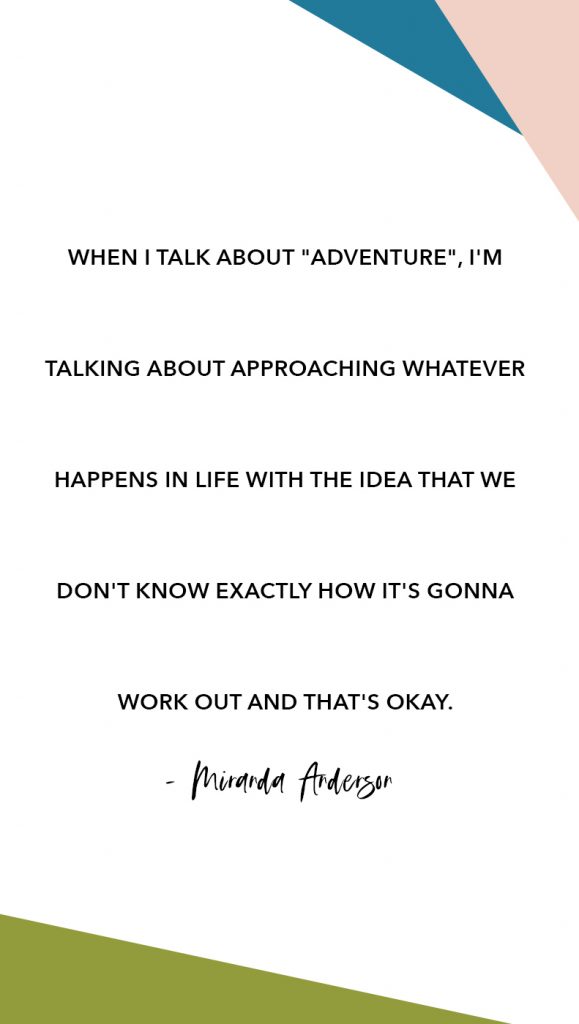 In fact, that's exciting and that can be fun. Adventure by its very nature means that something is about to happen. The root of the word, it goes back to the Latin word meaning about to happen. Something is coming and you don't know exactly what it is or exactly how it's gonna work out or exactly how it might feel or look, but isn't that true of life? Even if you have your trip all planned out to every detail, do you really know exactly how it's gonna go and one question further, does it actually always go according to plan?
My perspective is that we never really know exactly what is going to happen. Even with things that we have planned and you know down to the minute details, we don't know exactly what's going to happen, so if we can prepare ourselves with a mindset that is curious and excited about not knowing exactly what's going to happen or what's coming and having that be a positive thing, we will feel so much more fulfilled as we navigate what actually does happen. We will feel more able to cope with unexpected changes along the way.
The Five E's of Adventure Mindset
These are things that can be applied to hiking Mount Everest or taking a Whitewater raft down the Grand Canyon or they can be applied to taking your kids to the park or they can be applied to moving across town or across the country or they could be applied to an unexpected diagnosis for someone in the family and the mindset that you're going to put on in order to fully experience and enjoy the unexpected and unknown that is always coming your way in life.
1. Explore
You don't have to go very far to explore. You can explore ideas or concepts that you hadn't thought of. You could think of learning a new skill as an adventure rather than feeling down that you are not very good at it. You started a pottery class and you can't even get the clay to stand up on the wheel or you are trying to lose some weight and the gym feels like a foreign place to you and you don't really know. You know, it doesn't make you feel comfortable and so you don't really want to go.
The first E in adventure is explore.  What happens when you explore? You are looking for things that you don't understand and learning about them. When you explore, you're tuned into the present moment. You're aware of your surroundings. You're looking for things that might be of interest and that might make an impact.
"The idea of exploring can be applied to any situation in your life. It opens you up with the understanding that you don't already know what is there because if you already knew what was there, you wouldn't have to explore."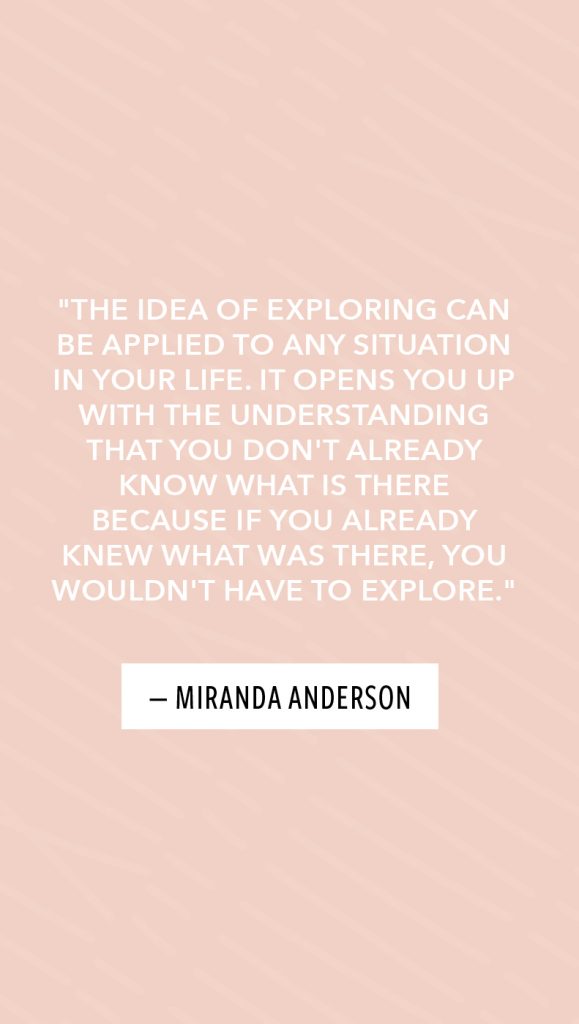 So the first E and adventure being explore, means letting yourself know and accept that you don't know everything that you don't already know what's going to happen or what this is gonna look like, or you know how this is going to play out. Allow yourself to explore the circumstances of your life and you will be better prepared to approach them in a way that is fulfilling.
2. Experience
The second E in the adventure mindset is to experience…actually experience the thing that you're going through. I think the idea of a four week road trip with a five year old, three year old and six month old sounds terrible to a lot of people because it's easy to project all of the things that could possibly go wrong. Imagine just like lots of crying.
You don't experience something like that as a whole. You experience that moment by moment, an hour by hour and day by day. And this E, experience, means to keep yourself present in the moment. It's so much easier to approach a situation minute by minute, hour by hour and experience it presently,  than it is to try to swallow something whole. Especially with tough experiences with tough unexpected news.
For example: right now our house is under construction during the holidays, very unexpected and instead of decorating and putting up my tree this week, I'm sitting in an airbnb managing estimates coming in and out.  As a whole, backing up that feels like a kind of hard thing, but in the moment right here, right now I'm sitting here. I'm in a cozy chair. I'm recording this podcast, which is one of my very favorite things that I do every week and cozy. I've got comfortable clothes on. I had a great breakfast. My kids are off at school. My dog is down here laying here on the floor next to me.
This moment isn't terrible. This moment isn't overwhelming. This moment feels really good, so if we're able to use the second E to form adventure mindset and be present in the moment and experience it, we will find that life is so much more wonderful moment to moment than it is if we try to back it up and project all of our ideas onto it.
3. Enjoy
I think that we can enjoy any experience that we are having if we want to and some way sometimes we get to do it in creative ways. Years ago, I wrote a blog post about how I enjoy doing the laundry because doing the laundry is one of my least favorite tasks, but when I pair it with some other things that I do enjoy, all of the sudden it becomes more more fun. And so in the post I talk about listening to great music, now I listen to podcasts when I'm doing laundry, I'm watching a really fun show, having a treat next to me as I am folding and you can do things or add things to and experience to make it more enjoyable.
If you're thinking of how to create an adventure or have how to enjoy something more fully, that you may be a little bit apprehensive about, think of some of the things that you generally enjoy and add those to the experience and it will help you more fully enjoy it.
Add something you enjoy to your experience!
Maybe it's as simple as wearing your favorite shoes to an appointment that you're not very excited about. If you can pad some tricky experiences with creature comforts and things that you feel comfortable with and that you already do enjoy, then the whole experience becomes elevated. What are your very favorite things? How do you add those things to some of your experiences that are a little bit harder?
To use my four week road trip as an example, I really love eating in cool local restaurants. One of the things that I did in order to help that experience stay fun and exciting and enjoyable was to look at along what looked like it would be our route for the next day and find a little place, a little dive, or a hole in the wall that seemed like a really fun place to eat and we would add that to our itinerary and we'd pull in and I got to experience all of these really fun cafes and diners and little funny restaurants all along this route, throughout that whole section and we have some favorites and somewhere total misses and it was still hilarious because it was all part of the experience and so we built in some enjoyment.
If you can add some things to create enjoyment in whatever it is that you're going through, you will feel better about it.
4. Enthusiasm
What is enthusiasm? Gosh, it is such a powerful tool.
"Enthusiasm is simply positive energy."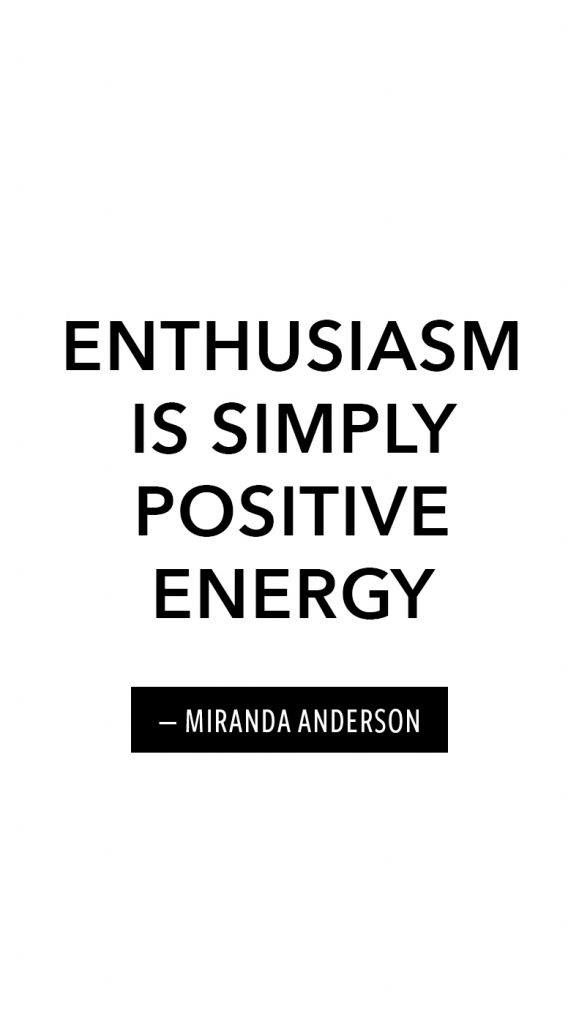 It's bringing positive energy to whatever you're going through. Someone who is enthusiastic is looking forward to what's happening is excited and maybe not bouncing off the walls, but feeding positive energy into the experience.
Like a pirate, searching for a treasure chest has to have enthusiasm, because enthusiasm is what keeps her moving forward. Enthusiasm is that positive energy that propels us on toward the experience that's happening. And within the experience enthusiasm is searching for the good that can renew that positive energy.
I've talked several times in this podcast about optimism and about bringing positive energy to the tasks that you're doing. This is such an important part of cultivating an adventure mindset because none of these things I've talked about so far: Explore, Experience, Enjoy, and Enthusiasm. These things do not require that we have any prior knowledge to employ them. We don't have to know what's going on in order to explore experience and enjoy and do so within through with enthusiasm.
The truth is, we never really know exactly what's going on. If we start to tell ourselves that we have a very clear picture of the way that our life is gonna, look, tomorrow or the next day or a year from now, we're probably delusional.  I don't know about you, but I look back over my entire life and I don't know that there's ever been something that went exactly according to plan something is always a little bit off of my expectation. That is why approaching life with this adventure mindset allows for such fulfillment because you release yourself from the expectation that is often unmet anyway.
"Prepare yourself for enjoying what happens, rather than wishing it were the way that you thought it was going to be."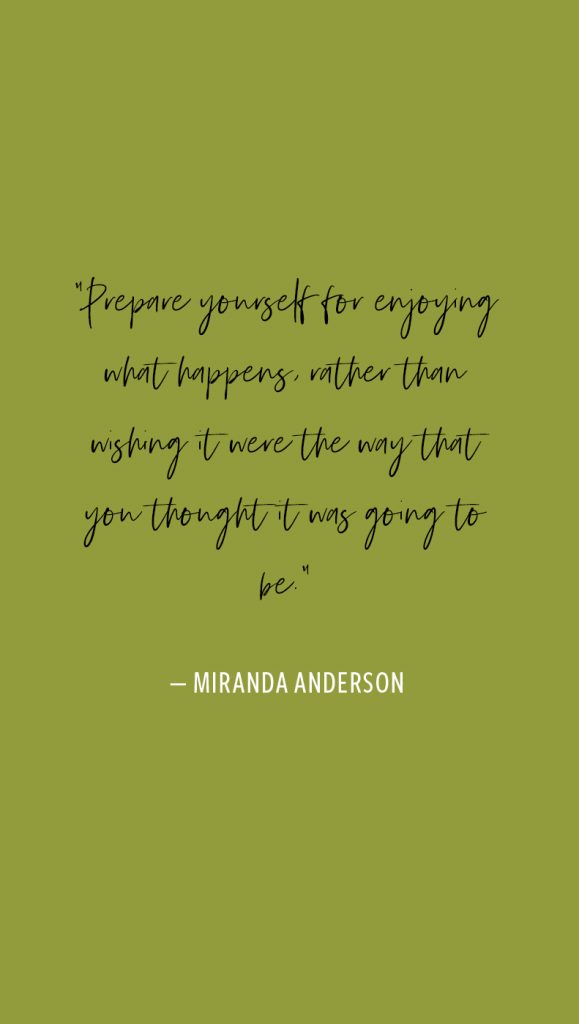 5. Enterprise.
Enterprise is a word that means to be resourceful, innovative, use your imagination and your ingenuity. Enterprise means to find creative solutions to whatever your problem might be. An adventurer that  uses enterprise is creative and resourceful.
Have you ever watched survivor? I haven't watched it very much, but I feel like I've lived survivor and a couple of my different jobs, ones that I've talked about in other episodes like being a river guide and being a wilderness counselor where you out like actually foraging for food. In some situations when you are on an adventure, you are consistently thinking of new ways to solve the problems that come up.
"When you are on an adventure, you are looking for tools, you're looking for the best resources, you're aware of what skills you possess and what things you can work on."
Using enterprise as a overall principle of this mindset puts us in a position to be creative looking for solutions. It turns us into problem solvers rather than problem creators and rather than just like sad mopers. We start to look for little loopholes and little tricks and little things that we can use to make the situation different or better or more likely want.
We've put on our hats that say, "I'm going to help with my ingenuity. I have skills that will actually make a difference in this situation." I'm going to employ them so enterprise feels really fun to me. It feels like no matter what comes our way, we're going to work it out.
Review of the Five E's of An Adventure Mindset
"Remember, having an adventure mindset doesn't only prepare you for climbing a tall mountain, although it does do that. It also prepares you to approach whatever happens in your life in a way that you feel more freedom and more fulfillment throughout the process."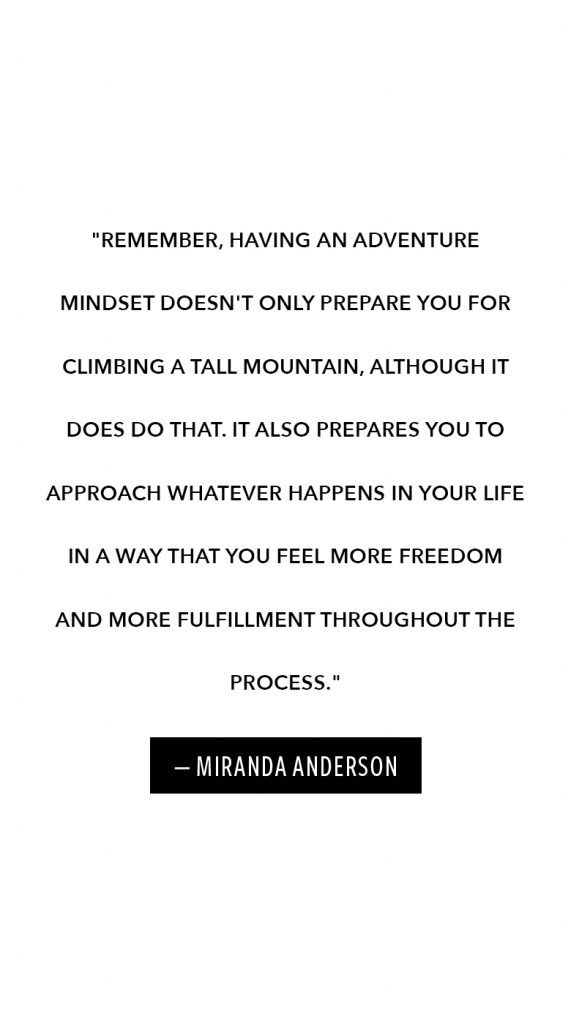 Here are the five e's of an adventure mindset.
1. Explore. Stay curious and keep your eyes open as you approach a new adventure.
2. Experience. This means staying present and being aware of what is happening right now. Understanding that this moment is more a part of the experience than what has already happened or what's coming. This moment is what you have and you can experience it fully.
3. Enjoy. Find ways to enjoy whatever the experience is, whatever that adventure or the unexpected that comes your way is how can you add some things that you already know that you like to have the experience to make it even more enjoyable?
4. Enthusiasm. That positive energy that propels us forward and helps us to pay attention to all of the good things that are happening that we can use has further energy builders to get through the experience. Does that make sense? I love the idea of thinking of enthusiasm as seeking out energy, building within an experience that can continue to generate more energy and more enthusiasm.
5. Enterprise. This really wonderful word that sums up ingenuity and creativity and problem solving skills. When we approach our experiences with enterprise, we automatically put on the hat of wanting to creatively solve problems in a way that maybe hasn't been thought of before. Maybe approaching it a little differently than we might otherwise.
So those are the five e's of an adventure mindset. Now, I want you to just think for a moment in your life how you could choose one of these principles: Explore, Experience, Enjoy, Enthusiasm, Enterprise. How could you focus on one of these a little bit deeper in order to approach the unknown in your tomorrow, in your next month, in your next year with an adventure mindset?
"Can you see how by putting these principles on as your windbreaker and your hat and your hiking boots in your walking stick that you are prepared to think about your experiences in a different way. You are prepared with openness and with curiosity to approach whatever is happening as an adventure. You're better able to navigate the unexpected and unknown and sometimes undesirable things that come your way in life because you have simply flipped your perspective. You're not thinking about it as something terrible or something unwanted, but you're thinking about whatever it is as an adventure"
Teaching Our Kids To Have An Adventure Mindset
These are also really important principles to teach our kids. As my kids are approaching experiences that they're not super excited about, I try to help them use these principles.
For example, going to get a flu shot. How can we turn that experience into an adventure, into something that we can be open and curious about and problem solve? We know that it's going to hurt a little bit. How do we create an experience where we can enjoy it even if it hurts?
Maybe that's the cool band aid, maybe it's going to get a treat after immediate reading, a really fun book in the doctor's office and teaching our kids to use those skills as well.
"Sometimes there's going to be things in our lives that just suck, that are just crappy and that are sad and that are terrible and tragic and that's just the way that it is. Sometimes that's what is happening. That doesn't mean that we can't approach those same terrible situations with this same mindset and create something fulfilling out of them."
That's my message to you today as we head into what I hope is just a really wonderful adventurous Holiday season for you. I hope that you've gained something or that maybe your perspective has shifted a little bit in your head as I've talked through cultivating an adventure mindset with you and I hope now that when you hear me talk about "less stuff and more adventure", that you realized that that adventure can apply to you even if you're not outdoorsy and you don't want to go on road trips and you don't really want to take your kids even to the grocery store with you.
"More Adventure" is really just about your mind and the way that you approach things.