Episode 46: Writing A Book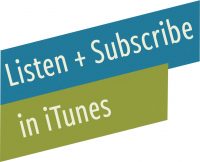 Introduction
Hello? Hello. Hello. I'm your host Miranda Anderson, and today you are listening to episode 46 of Live Free Creative. Every single week I say the new number and I'm like, oh wow! We really are getting up there in episodes. It's so cool.
And actually this week I was with my assistant Michelle today, who's wonderful. She handles a lot of the back end logistics of livery creative company and she said, "Every week that is so busy. I think 'I wonder if Miranda is going to do a podcast this week?'" Today we were packing packages to send off to some friends with the book and we're getting ready for our big event in Orem on Saturday. (If you are interested and you're local and you haven't bought tickets, please come. It's going to be an amazing time. There's tickets available shop.livefreecreative.co. It's our second official big launch party for the book and it's going to be incredible.) I can't wait to see everyone there.
Anyway, so there's a lot going on this week. We've been road tripping for about two weeks now and Michelle said, "I can't believe that… (I told her I was going home to record the podcast) and she said, "I can't believe that you're going to do one this week. There's so much going on!"
And I told her, "This is my very favorite thing that I do."
Recording the podcast of all of the things that I'm engaged in right now. This is my very favorite because number one, it's one of my favorite mediums. I love talking and sharing and teaching. Number two, everywhere I see people that I know or that know me or that listen to this show, this is what they want to talk about. You all who are listening regularly are, are interested in the podcast and you're getting something out of it and it's making you think and it's helping you look at your life a little bit differently.
And that is the intention behind it and so thank you for being incredible, amazing friends, supporters and listeners that helped me feel like this is such a fun place to spend my time. I'm so excited to be sharing with you in yet another episode of live free creative this week.
All About Writing A Book
Today I'm going to share with you the story of how I wrote a book. Some of you would like to write a book at some point. That's something that will resonate with you. Some of you have no interest whatsoever in ever writing a book and that's okay. I think that some of that principles that applied to the process of my writing a book will help you with any type of project or big long dream that you have and I definitely learned so much through the process and think that you'll be able to glean little things here and there.
Even as I've been thinking back on the process, I have recognized how there were so many little lessons embedded in this big goal of write a book. And I am really excited to share the process both for those of you who are interested in the actual technicalities of writing a book and also for those of you who just have things that you'd like to do, projects that you would like to accomplish in your life that may seem a little daunting, a little big, or a little bit unapproachable. So that's what I hope to share with you today. But it's been a little while since I shared a magical adventure moment. So I'm going to go ahead and open up with one of those.
Segment: Magical Adventure Moment
My sister and I went on a girls trip to Europe. I guess it was last fall. We landed in London. We spent a couple of days there and then we spent 24 hours in Paris before going on and spending a couple of days in Amsterdam in the Netherlands. This 24 hours in Paris was for me the really most incredible part of the trip.
I love Paris. I had been before in my teenage years and it was really exciting to be back, but it was a really short time. Even though we were only there for 24 hours, we didn't try to cram every single thing in all of the activities, all of the museums, every site that you can see and there are a lot of them in Paris. We decided to take our time and just really enjoy where we were. We began the day at this bakery just down the street from our house and among the croissants and other things we chose, I decided to grab a baguette because really, truly I thought it felt like a Parisian thing to do to.
To have a warm baguette that you could carry around and maybe if we got hungry we'd have a little something to snack on. So I literally bought this bag yet without intentions to eat it immediately. I, I put it in my bag so that we'd have it later on. It just felt like the right thing to do. Well, we walked a few blocks away and ended up next to the River Seine earlier in the morning. My sister and I had gone on a run and we had noticed that there were these bike rental options and these are popping up all over the United States. They have them in Richmond, they have them in Austin. I'm sure they have them if not in the city you live at least in a big one nearby.
They have these bike rentals and we thought, what a fun way to see the city on bicycle. None of us had ever done that in Paris and so we rented these bicycles and of course cute Parisian bicycles. All had little wire baskets on the front. These are just the rental bikes actually thinking about it. I think most city bikes do because they expect that you may have a bag or something you're carrying around, but it felt very cute to rent these little bicycles with the wire baskets on the front. And I put my bag in the front and it had this crusty, warm bye get poking out of the the of the basket. And the only thing I was missing really was like a beautiful bouquet of wild flowers to stick in the front basket as well. So we're peddling along and I just, this really distinct moment that I imprinted in my mind.
I remember thinking to myself, you need to remember this. And I closed my eyes for just a brief moment. I was riding the bicycle next to the river, so I didn't close them for long, but I closed them for long enough to take a mental picture of this riding along the river in Paris with this warm Bagatte, I could still smell the yeast of the bread coming up from the basket in front of me. And it was a beautiful morning. The Sun was already shining and I had my is writing next to me and we were chatting and laughing and just enjoying this incredible moment, one of those moments that they could put into a movie because it almost seems so unreal. So unlike the mundane of what some people might feel like their normal life looks like, but it was real. It was real life, and it was really incredible.
And it reminded me that going out and seeing the world and putting myself in places like that, spending time, even if it's just for those little moments around the world and cities that are just magical and romantic and exciting and calm and peaceful and beautiful, that those were things that were important to me and things that I wanted to make part of my life experience. That if I could add up a bunch of moments just like that together, what an incredible, beautiful life I would have led. And of course I consider moments that I spend at home on the couch. Some of those are just as beautiful as this moment that I spent out riding along the river in Paris. But man, I'm excited and so thrilled that in my experience I've been able to have both and prioritize the sweet, simple moments at home and also have magical, magical moments like that one
How I Wrote A Book
Okay. Now, let me dive in to sharing about how I wrote a book and I'm going to ask you to forgive me. I am traveling with my mic and I did not bring my pop shield and I already can tell that my peas are a little poppy, so I'm going to try to keep those really soft and nice so I don't blow out your ear drums with my emphatic "p"s.
Okay, so let's start from the beginning. I was born on February 9th… I'm just kidding. We're going to start at the beginning of the year of not shopping because of course this is the, this is the storyline of the book. I've had the question a couple times in recent podcast interviews that I've done. Did you decide to write a book before you decided to undergo the challenge as a family?
And the answer to that question is no.
The challenge came about from really a very personal, internal and a reflective need that Dave and I felt to reign in our family's actions and consumer habits so that they more closely aligned with our values of patients, abundance and gratitude. So we got started, decided to do the challenge and I actually was a little apprehensive in the beginning about how it would affect my work because as a blogger I had been making most of my money through sponsored content and I decided that I wouldn't be taking sponsors that were selling consumable goods, drinks or non consumable goods during this year of not shopping.
And so we began the year really truly dedicating ourselves to the more than enough stuff challenged for our own family. And that was it. Knowing that it may affect our lives in unexpected ways, which it definitely ended up doing, but we went into it thinking that this was a challenge for us. This was what we needed to do. We didn't really know exactly how it would pan out. We weren't sure if we would be successful. We weren't sure if it would make any difference in our life. We didn't really know and that was part of the excitement that it was a challenge and it was an experiment.
My Message Was Different
I started sharing about the challenge on my blog about monthly, maybe every couple months and in and around other regular scheduled posting about DIY projects and recipes and other things that I was doing at the time. What I noticed very quickly was that there was an outpouring of response to the blog posts that I wrote about the challenge itself about not shopping initially when I wrote that first one about some of the challenges we were facing about gifts and how we were handling gifts and gratitude. I remember that all of a sudden, so I was a blogger back in the days, you know, 2007, 2008, 2009 when there were lots of comments on blogs because we didn't have Facebook or Instagram.
So that's where we spent our time socializing online and in the last several years a lot of blogs that normally had lots and lots of comments. Maybe you still have a high readership but no longer have the sort of regularly commenting community that we did years and years ago. And I noticed as I started to share about the challenge that people started coming out of the woodwork to interact with the posts and to, to comment on them and to ask questions and were really interested.
That was an indication to me that this was something that people wanted to know more about, that they weren't getting anywhere else. There wasn't necessarily a lot of people doing the same thing. And so I was a resource of information about what it was like to not shop with a family and, and what that looked like, practical minimalism. There were lots of resources for sort of stringent minimalism or people who were not shopping at all and never had been or who were just, you know, giving away everything except for one pair of pants.
But people who are trying to kind of balance a regular looking family lifestyle with the idea of we have enough stuff so we're just not buying anymore. So it was around halfway through the year when I had received so much feedback so consistently that I thought maybe this story could be shared in a book format to answer some of these questions and to address some of the lessons that our families learning.
So the seed for this idea of turning our experience into some sort of book happened about halfway through the challenge. But I knew that I wouldn't be writing about the experience itself in more than blog posts until it was over because I wanted to get the full story. I wanted to tell the full circle of what happened, not only during the year but even a little bit after. But I did decide it would be really fun and amazing to write a book about it.
I Didn't Always Dream Of Writing A Book
Now I should tell you that I'm not a person who grew up dreaming of being a writer. I always have loved writing. I got a lot of feedback in junior high and high school that I was a talented writer, that it seemed to be easy for me. And I think that's part of the reason that blogging has always attracted me. And been something that was really felt comfortable and normal for me to do. I have written over 1500 blog posts over the last 12 years.
That's a lot, a lot, a lot of words. And I write, I regularly write, you know, three and four and five thousand word blog posts. And so the idea of sitting down and writing a lot of words was not intimidating to me because I feel like it's something that I do regularly. So that didn't mean that it wasn't challenging.
And I'll talk more about that in a minute. But, I hadn't ever considered the idea that I would become an author someday, although it hadn't not crossed my mind. I just hadn't ever, you know, decided that's something that I was going to do within my lifetime, like some people do. And also on the other side of that same coin, I didn't ever think there's no way I could ever do that because I felt confident in my ability to write. And I also have always felt confident in my ability to do whatever I wanted to do. If I wanted to try something out, then I could try it and if I needed to get better then I could spend some time and energy and effort and practice to get better. It was with that perspective that I decided I would write a book and I remember telling Dave, I want to write a book about our experience but it doesn't.
I Decided To Write A Book For Myself.
I'm going to write a book either way, whether I have a publisher, whether I self-publish, whether I just share it with friends and family. I think that even just for our own benefit, journalistic benefit of what happened during this year with our family, it was something that I wanted to do and that's a pretty great place to start feeling like I have no expectations that this is something that I'd like to do.
So we finished the challenge at the end of 2017 and in January of 2018 I was heading out to palm springs to attend Alt Summit, which is a blogging conference that I have gone to for years and years and I decided to start the year strong. I wanted to write my book. And so I booked myself an airbnb in Joshua tree, which is about an hour from palm springs by myself for the weekend before the conference began.
I was buying a plane ticket out there anyway, and I saw an airbnb that looked really cute and just, it was like a one room really cool little updated modern desert home. And I thought that will be perfect. I can just go get started on my book. And I actually naively thought, I'm going to go write my book over the weekend.
I Created Space To Begin
Now, I told you that I have been blogging for a long time and regularly writing thousands and thousands of words is not overwhelming to me. It doesn't feel like something that is all that difficult. And so I thought, well, I kind of have an idea of what I want to write about. I'm going to share about these different experiences from our year of not shopping and also some of the lessons that we learned and talk about a couple of different uh, principles about consumerism and minimalism and I, you know, I had all these ideas and I thought, great, I'll just go write it. So I booked myself this ticket and I arrived, I got a rental car, I drove out to this little house and I decided that my goal for that weekend was to write the book.
And I had looked up about how many words is in a nonfiction book. And everything I read said it was about 40,000 to 50,000 words. Now, as a blogger, again, we count things by words. In fact, a lot of the sponsored content that I create has to be above 300 words, which is not that many words. In fact, I always am. I'm generally in the thousands of words per post. But for this is like a side note for all you bloggers out there, anyone who creates content and is interested in SEO or you know, search engine optimization, the more words that you have, sometimes the better because it creates more of an authority in the article that you're writing and so I routinely write four and 5,000 word blog posts in my head. I thought, well, if I'm going to write for 40,000 words, that's basically like writing eight blog posts and that seemed very, very easy to me.
1. I Began With An Outline
Like I said, I write blog posts all the time and so I thought, this is not going to be daunting. This is going to be just fine. Before I started digging into the writing, however, I knew that I needed to create some sort of outline. I needed to have a plan for what the chapters and different sections were going to look like so that I knew what I was going to write about and this is my number one, my first tip for writing a book or for getting started on that project. Whatever it is, you need to know what the different components are going to be of the finished product, just getting started. Writing for me would feel a lot more daunting than having an idea of what I wanted to write about in specific chapter. Knowing that I could move the chapters around. I could change them up later, but just to give myself something to start with.
If I had just started with, well, here we go with this year of not shopping and here's what I want to say about it. I would have meandered a lot more, but I spent the first half of the first day writing down what I actually wanted to share in the whole book. What were the topics that I wanted to share about? What were the principles? I wrote down a couple, like one liners of a couple of different stories that I wanted to make sure got in there and just brain dumped this information because I had been writing on my blog. I had already written about a few specific things that I thought were noteworthy and so I was able to look back on my own writing and pull some ideas from myself from my past self, which was really helpful. Halfway through the first day I had an outline.
I had a basic idea of what I wanted to write about and then I spent the next little bit copying and pasting paragraphs, sentences, stories from the words that I had already written throughout the year of not shopping on my blog. It was nice to have some journals from the that experience that I could pull directly and after I did that, I had about 7,000 words already in my word document. I got it. I got started on a Google document.
2. I Defined The Clear Purpose Of The Book
Once I had the outline and I had copied and pasted into the different sections that the different stories and things would go into. I just started from the beginning and I decided I was going to try to write an introduction and introduction that shared what was the purpose of the book? Why was I writing it? What did I hope to impart? That's another, maybe I would say my second tip.
As you head into your writing project or whatever your big project is that you want to work on, it really is helpful to identify clearly for yourself, what is the purpose of this project? If you're writing a book like I was, what do you want the readers to know, feel, or do after they finish? What is the journey that you're going to take them on during the book? If it's a nonfiction book, what lessons are you teaching? What you know? What's the purpose of sharing any of this? If it's a fiction book, I would probably think about what do you want the reader to feel along the way? How are you going to carry them along this journey?
By the way, just as a side note here, I, from my experience, I just can't imagine writing a fiction book. I think it would be incredibly difficult, although now I have a little bit of an Itch of like, Huh, how would I put a story together like that?
But writing nonfiction felt so much more straight forward because it was just personal experience. And if you've written a journal or you've written on a blog before, then it feels a lot more natural than creating a story kind of out of thin air, which seems fantastically talented to me now that I have written my nonfiction book. So defining for myself what the purpose of the book was and how I wanted people to receive it. What I wanted them to feel and do because of the book.
That really helped me have a clear understanding of how I was going to present the different topics because I could have written about our experience a lot of different ways I could have written about it from a logistical standpoint of the do's and don'ts of not shopping for a year with a family and how to navigate all of the different circumstances that you may come across. And that could have been a very helpful book.
However I chose for myself,  the purpose that I wanted to write the book for was to help others feel some of the feelings that I had had as I went through this experience. The feelings that I already had, everything that I needed, but what I didn't have all the time was the perspective to recognize that and so how could I help them see through my experience without having an experience of their own necessarily that what they already had in their life was enough. I also really wanted to share the ideas surrounding gratitude and patients that had been so instrumental for us in our, in this year long experiment that we had. I wanted people to feel like who they were was sufficient and to not leave my book feeling like they needed to do go and do something grand or that they needed to embark on a big adventure experiment like we had, but rather the reverse that through our experience, what we had learned was that where we were every day was okay and that that in turn meant for them, the reader, that where they were right then as they closed the pages of the book was okay that everything was going to work out and they were right where they needed to be.
I Brought Each Chapter Back To The Purpose.
So having that clearly defined for myself as I wrote the introduction was really helpful because then as I went to write all the different chapters, my perspective was one of teaching and guiding the reader to sort of experience without experiencing the physical properties of the challenge. Like we had to sort of bring them along on the emotional journey of the challenge and help them feel like there were really simple things that they could do to take advantage of those same perspective changes, which were really, really wonderful.
So I'm at the end of the first day, I've copied and pasted a bunch of words. I have my outline and I have a, you know, a first draft of an introduction. And so then I eat a frozen pizza because when I took myself out on this writing retreat, I stopped at the grocery store on my way out to Joshua Tree. There's nothing out there. I mean it's beautiful, beautiful desert country, but there's no stores nearby. So I bought a couple of frozen pizzas, I got myself some Ginger Ale and some Kombucha and some hot tea for the mornings and a couple of granola bars and like a bunch of apples.
These are all the things that I thought I would need as I wrote my book.
And so I made my frozen pizza and I sat down and I called Dave and I said, "Gosh, I'm exhausted. I have written an introduction and my outline and copied and pasted." So I'm about, you know, a quarter of the way through my first draft and I'm feeling pretty good about it. I'm excited to like get started really writing tomorrow, but I felt like I had made some solid progress just in those things. Just that outline in the introduction were really helpful.
The Work Of Writing
So I slept very well and I woke up the next day and I started writing really writing and I just started, I don't remember if I started at the one of the first chapters or if I kind of jumped into something that, that seemed interesting to me because I, of course I had this outline, so I had all these different chapters and a benefit of the outline was I didn't have to writing chronological order and the book is not written in chronological order, it's written by topic. And so I could jump into gratitude or jump into the, um, it's not about the money, financial part of it and get started. And so I spent a couple hours writing and kind of writing a draft and then kind of reworking it a little bit and trying to get ideas out. And I realized that I needed to figure out how I wanted to structure my chapters.
3. I Structured My Chapters
Was I going to have some sort of structure or was I just going to kind of, write?
Thinking about a couple books that I love, I recognized that there was a distinct chapter structure that I really enjoyed and that was a narrative followed by a discussion. So what that looks like is a personal example, a personal story told in first person, and then that kind of illustrates an example. And then the chapter itself dives into discussion where the conversation is then with the reader. So I decided I was going to try that.
So the nice thing that that did choosing a structure or a format, so this is tip number three. If I'm just creating tips as I go, creating a structure or a format enabled me to then have a clear picture of what I needed. As I got started on each chapter in some chapters, I was able to quickly write a narrative because there was an experience from the year of not shopping that jumped out at me immediately to illustrate a principle.
But then I had a harder time figuring out what the discussion topics would be. And there were some chapters where I could easily discuss the topic and pull examples from different parts of my life and from different things that I had read. But I had a hard time coming up with a very clear example of a narrative from our year. And so I was going around and around and thinking about and pondering and writing. And I spent some time on the couch and I spent some time on the bed and I spent some time out in the hammock and then he took myself out on a run and then it came back. And so this is day number two and I'm just sort of turning circles. I'm getting some work done, I'm writing and thinking and I'm also not just sitting and like pounding out 20,000 words like I expected that I would.
I Didn't Write The Whole Book In A Weekend (Like I Expected To…)
So I called Dave a little later and I said I'm making some progress. And I also just don't, I don't know if I'm getting like, I don't know if I'm making enough progress. And he just laughed and said, Miranda, you're not going to write a book in a weekend. It's just like, cause you're just not going to, and that's fine. Like you don't need to. I told him I'm, I'm really tired. Like I've been, I think that day, the second day I think I wrote for like 10 hours, like sat down and wrote, got up, took a break and had a snack and then sat back down and just wrote and wrote and wrote. And I was exhausted even though I hadn't done that much physical. I think I went on a quick run, but I was exhausted from the mental work of actually writing and I only had one more day and I already felt like this fatigue, not writer's block necessarily, but just the fatigue.
And Dave was very great coaching me from across the country and he just said, you know what? You don't need to do it all right now and that's fine. Maybe what you need is to take a break, go explore, go spend some time away, make sure you're eating enough. Like, you know, don't just put your head down and write. Especially if you are kind of getting buried in it. And so the next day I took his advice and I went and I spent the morning hiking in Joshua tree national park, which was beautiful. And I went and saw this incredible art exhibit and I decided as I was out doing some of those things, my head kind of cleared and I got out of the clouds and I accepted that I wasn't going to be writing the entire first draft in three days, which some of you are probably thinking this woman is certifiably insane that she would like even consider that.
But you have to know, I mean I'm sure you know if you've listened to the podcast for a while, I am a fairly efficient person and I like to get things done and so I just thought I'm going to do it. So it was really good for me to accept for myself that this was going to be a longer than one weekend process and to allow myself to have some space to just think and just meditate on it. And what I came back to is I accepted, I'm not going to finish the draft, was that I really wanted to revise and revisit and make sure that at least my chapters, my outline and my, uh, introduction felt really solid and so like were something that I would want to show to someone I rather than trying to write more, more and more words, I spent the rest of that day in and among breaks and, and snacks and things really thinking about the structure.
I Took Breaks To Clear My Head
I had all of these topics, but how did they relate to each other and what was the arc of the story? How was I going to take the reader on kind of a journey? And I reordered and reorganized and went through it a few times and then I turned my attention to the introduction and I did the same thing. I read it, I reread it, I thought about it, I went back and forth on it and I did some editing, which you should know that I'm not much of a perfectionist.
And so all through my life really like I don't remember doing it, a whole lot of revision. I wrote papers for high school and college and I would write it and like spellcheck it and turn it in and I know there's people who just do multiple rounds of drafts. In fact, I'm married to an attorney who will rewrite an email five times before he sends it. Even if it's like an unimportant email, like an email to his friend or to his mom. He might revise several times to just make sure that he's being absolutely clear with what he wants to say and I will send an email without even like glancing through it the second time, which is not necessarily the way you want to approach writing a book.
It was a good learning process for me to to realize that I was going to have to take it a little slower and sit down and actually revise. That was this first weekend. I finished the weekend, my writing retreat with a very clear outline, which was very helpful and a pretty clear introduction. And then some mismatched pieces tucked in there into the different chapters. Some I had started on and had a couple of paragraphs, some I had a fairly full chapter and some I had not even written a single word.
I Put It Away For Ten Months.
Well, I go to the conference and then I go home and in my head I'm going to write my book as I'm, you know, throughout the year. And I got home from the conference and of course I had made some new contacts and I had some new sponsorships that I had worked on. And so I got back to work. I got back to work creating blog posts and doing sponsorships. And of course we were in the middle. We had just bought our house in January. Right before I went on this writing retreat. But we didn't move in for a few months because we were doing renovations. So I jumped into renovation. I jumped into real life, my real life, taking care of my kids, painting the walls. Just doing all of these things and the book sat in Google docs and every couple of months I would take it out and look at it and I have to tell you that in my head I was writing it.
I was thinking about it. It was in the back of my mind all the time and because I had been gone because I had started it, I felt like the timer was on that I was writing it. Even though I had put it away and I wasn't actually writing anything because I had started. I felt like I was in the middle of the process, if that makes sense. But truly for almost the entire year, I didn't open up the book again. There was probably one or two times maybe through in the summer sometime that I had mentioned it to someone and I thought, Gosh, I should go look at that again and kind of see where I, where I am at, what I need to do. What happened was that I was living my normal and that I hadn't created space for writing the book in the context of my normal life and that was fine.
It was okay, but I remember feeling a little disappointed in October, November when I hadn't written the book yet. Not only had I not written it in a weekend, but I hadn't written it in the whole year. At some point I'm thinking it was probably in October. I started the podcast in September and at some point I talked about how I was writing this book and I said it in those words, I am writing a book, which is true. The other truth was that I had started writing it and I hadn't picked it up in months and months.
A book designer reached out to me and asked about the project. I think it was his reaching out to me that really lit the fire underneath me because I had to explain what my own personal deadline was.
I said, "I think I'm going to be done by the end of the year. Would you check back with me?"
That was good of me. I don't know that that was his job to be my coach, but I said, "Would you check back with me, send me an email like after Thanksgiving and maybe I'll be done by then?"
Well, he sent me an email after Thanksgiving and I hadn't even started working on it again, and because I had all of the sudden this accountability to someone that I didn't know, I began again and I didn't get it written before the end of the year, but I did start writing again. I actually pulled it out a couple times and looked at it and so right after Christmas when the book designer reached out to me again.
His name is Morgan Crockett. He's amazing, from Firewire Creative. I'll talk more about that next week in the podcast I'm going to share about publishing.
When he reached out after Christmas, I said, "I will be finished by the end of January." And as I committed to him, I committed to myself.
I Committed To A Deadline.
I will be finished with my first draft. Now, this is not like the whole finished book, but I will be finished with my first draft by the end of January. So I had one month that I wanted to finish the whole rest of the first draft.
Now anything that you've read or hear about writing a book will tell you that you have to just get a draft out there. You have to write something down, even if it's terrible, because once you have something there, there's something to edit when it's just in your head. There's nothing to work on.
I was thinking about this yesterday of how like what a good example of this would be and I thought about if you were to show up at a Taylor, like a an alteration store where a tailor is supposed to be working on closing and you say, I really want a dress that fits me really, really well.
I need it to be altered to fit me really well. And they said, well, where's the dress? And you say, well, I don't have one yet. No one is going to be able to alter your dress before you have it. And so likewise, if you're planning on writing a book or have another sort of big project that you need help with, no one can help you until you get something out there that can be worked on. And so creating that first draft was really, really important.
It's okay if it's terrible because once it's terrible, you have something to improve, but if it's not there, there's nothing to improve. It was really helpful for me too. So I'm going to say my tip number four, I'm just going with tips as I create them right here, is to have an accountability partner.
4. Get An Accountability Partner
And for me it was an unsuspecting book designer who happened to email me and become my accountability partner. But for your book or for the big project in your life, find someone who's going to email you in a couple of weeks and say, hey, how's that going? And then another week, hey, how's that going? And then in another way, okay, how's that going?
Because as soon as you make yourself accountable to someone else for the thing that you really want to do, you might actually do it. I realized as I looked back on the whole year of 2018 that I had started the book. Really I wanted to write it, I wanted to, but I didn't create the system in order to make that happen along with my regular life.
Throughout the whole year of 2018 I thought about it and I thought about it, but I didn't do it. I realized that for me it was very important that I actually create the priority by eliminating some of the other options. I told Dave "I am going to not take any sponsored work until my book is done. I'm going to take as long as it takes in 2019 to write the book. That is my only priority of the year and if that is the only thing that I accomplish, that will be fine."
And so the way that I structured my life was that work became writing.  I know that I am absolutely privileged to be able to do that. That that is not usual, that people who are working jobs that support their families and that pay their mortgage or their rent and that buy groceries, that you can't necessarily just say, I'm not going to do my job because I'm going to work on this other big project and, and that's not super realistic.
My Work Became Writing.
But for me, I made the sacrifice of the revenue that I would bring in normally that I was normally bringing in monthly from my blogging business and I was going to not bring that in because I was spending the time working on the book itself. I had to make it a number one priority by eliminating the other options. What it looked like throughout the month of January was writing every single day. And I'll tell you that I read several books about how to write a book. I listened to as many podcasts as I could find about how to write a book. I read so many blog posts and so many internet articles about how to write a book and almost every single thing that I read said you need to write every day that that consistency will breed success. Even if you're only writing a sentence or two or even if you're just going back and revising something you already wrote.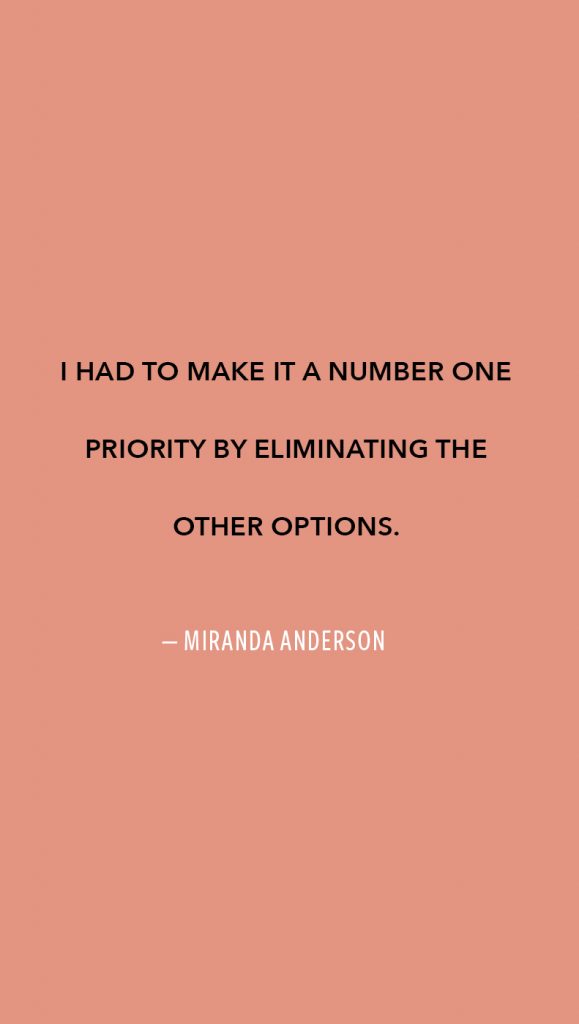 If you're in the project every day, there is a very high likelihood that you are going to get to the end of it. When you're not in it every day, you simply might not finish and so I challenged myself to write something every single day in January and because I already had an outline, I broke it down even further for myself, and this is why having an outline is so important. I gave myself mini goals each week. I was going to write this whole chapter or I was going to write the narrative of that chapter and the discussion of this chapter or I was going to go back and add some quotations or I was going to edit a piece that I had already written. I was able to break down the whole book into bite sized pieces so that I knew exactly what I was supposed to be working on every day.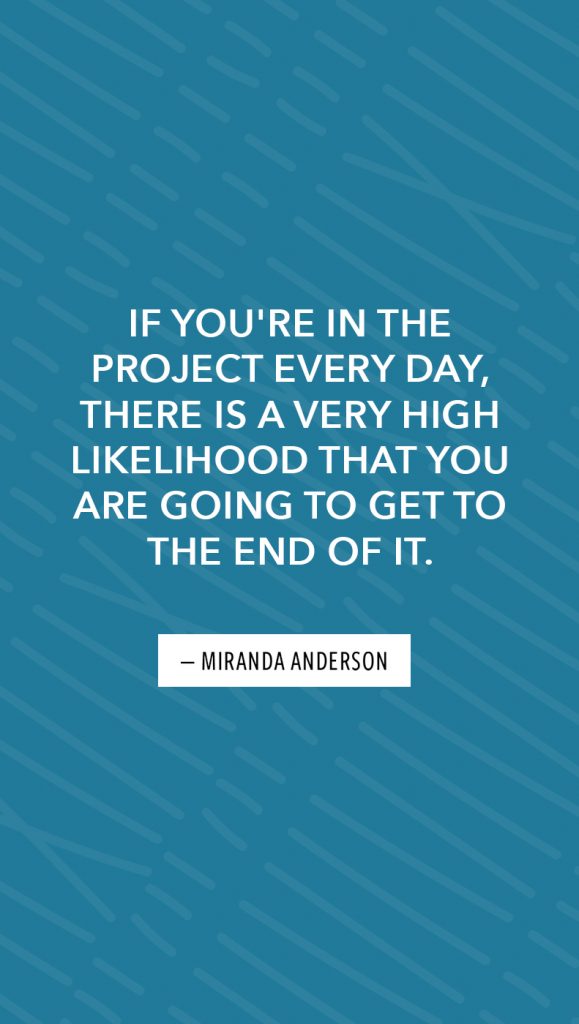 I Made Small, Daily Goals.
And what this did was make it very clear what my job was that day and it also took the emotion out of it. What I had been waiting to feel throughout some of 2018 was this really like incredible desire to sit down and just pound away at this book. Unfortunately that didn't come on in my heart. Did I want to write the book? Yes, absolutely. But is it kind of hard and a little bit monotonous to sit and write and write and write? Yeah, and so I didn't have a burning motivation to do it. So when I broke it down into very small bite sized attainable goals, both word count for me, which was important for me to have a specific measure like that and what exactly chapter I wanted to be working on. I was able to take the emotion out of it. It didn't matter if I felt like writing about patience or felt like writing about gratitude. I wrote about the thing that I had planned for myself to write about that day.
And so at the beginning of each week, I broke down what I needed to write for the end of the week. And I had a word count goal of 40,000 words, which I had read was average for a nonfiction book. I had no idea, of course. And I had written down my short goals for each day. Did I make them every single day? No, I didn't, but I did most days. And some days I would get in the flow and I felt good. And so I would finish my goal for the day and I would move on to the goal for the next day because I still felt good. And I and I kept going and some days something would come up unexpected like life happens, you know things happen and I would just open my laptop and like two sentences and then add one more sentence and sometimes it was not even coherent. It was just like just some random sentence because I had committed to be in it every day and that was so important to the completion of the draft.
5. I Made It Fun.
The other thing that I did was make it really fun by adding another writing retreat into the month of January. I had really loved that the couple days that I spent in Joshua tree, even though I didn't finish the whole draft like I thought I was going to, being able to be a part and not have to worry about anything, not take care of my kids, not do the laundry, not make meals well except for bake frozen pizzas. That had been really invigorating for me and I like being able to get in the zone. I've always been like this, especially when I did big sewing projects for so many years. I would sit down at the sewing machine and just work for like six hours straight because once I was in it, it felt easier to move around in that space and I felt like that has been true for me with writing the book.
Once I got really in it on that writing retreat, I could just eat, sleep and breathe it for a couple of days and that was really helpful for me. And so I planned a writing retreat into the Blue Ridge mountains for the week before the end of January because I wanted to give myself time if I didn't finish the draft on the writing retreat itself, I wanted to give myself at least a few more days because I was committed to the goal of finishing the draft by the end of January.
I invited my friend Camille Andros who is a picture book author. She is incredible and it has been just such a good friend and such a great resource as I've gone throughout the writing process and a professional, I mean she has written that Charlotte, the scientist's books and the dress and the girl, which is such a beautiful book and then her Eliza book comes out soon I think this fall and so she not not only is incredible as a writer but also a dear friend of mine.
I asked her if she wanted to come. She has a few manuscripts that she's working on as well and so we decided to make this a dual writing retreat and like I mentioned, we made it fun. We went to a really beautiful hotel in the mountains that has a great spa and we booked ourselves massages and a day at the spa and we ate good food and we spent time chatting and going on little walks and it was freezing cold because it was January, but we sat in the hot tub in and around, all of that. We worked. Then the day that we went to the spa, we spent almost the whole morning soaking in the hot springs and getting massages and none of this felt like work, right? This is all fun, fun, fun, but it all brings this kind of get in the zone self-care piece.
You're feeling really good at the end of all of that. And so I pulled my laptop into the spa like waiting room, whatever that's called and I sat and wrote by the fire while I sipped a cup of tea. I can tell you that combining that experience made the writing feel really fun and really a lot easier because I mean, because of course it feels good when you're doing it like that. I think adding, and I've used this method for other things like listening to great music while I fold the laundry or I'm eating some of my favorite chocolate while I'm doing the dishes. Adding in components of things that you already love that will put your body and your mind at ease into a physical, emotional state that is already zoned for you really helps when you're trying to accomplish something that can feel a little bit intimidating.
Writing Retreats Are Awesome.
Doing the second writing retreat was incredible. We got started, we did our spot and then and then we wrote all afternoon and then the next day we wrote more and we went to meals and then we wrote more and then we were able to read to each other what we were working on. It was really fun. I was making progress and making progress and making progress and because I had been in the book every single day that month, I knew it really well and I could hop around.
I should say, I should actually mention as another tip, I switched from using Google docs to using a writing program called Scrivener. If you're interested in writing a book, this is something you should look into. It's called Scrivener and what it does is divide out your chapters so that you can bounce back and forth without scrolling. It lists them all over on the left hand side and you can also create notes and you can make modifications and it's just an incredible program.
And so I had copied the book from Google docs into Scrivener so that I could more easily work between the chapters. And this came in really handy because I liked jumping into something and then jumping into something else that wasn't necessarily totally chronological. So fast forward to the end of our three day writing retreat. The second one, I had written over 45,000 words, so I had exceeded my word count goal because I was filling out more stories and getting things, you know all in place. Camille left a little earlier than I did on that third morning and I sat in a little couch by the fire in the lobby with my bags packed next to me and I wrote what is now the epilogue of the book and it starts out I'm sitting on a couch next to a crackling fire in the Blue Ridge mountains.
I wrote that final little bit of my first draft that weekend as I finished the entire manuscript for myself within this goal that I had set this very firm goal that I was accountable for and it was incredible closing my laptop after I finished the entire first draft felt like success.
It felt like if nothing else ever happened with this book, I wrote the book, I did the thing, and I was really excited to go home and have Dave, who was my first set of editing eyes. Read through it and give me a fresh perspective and help me start to revise it slowly. So I think I'm on tip five and six and I'm going to say tip five is to make it fun. And you can do that by adding components that you already love to it. Take yourself on a vacation to work on your project, take yourself out to dinner to right.
Create Space to Write.
Do something that feels really special to create the ambiance that you need. And you know, a lot of seasoned writers will probably say you need to be able to write in any circumstance ever. You need to be able to write on an airplane, you need to be able to write in the, you know, in the morning with your dog barking and your kids climbing on you. Maybe that's true, and I did some of that. I was in it every single day, but it sure helped mentally and physically for me to create a space for that particular work to happen, to pull myself apart. And it doesn't need to be all the way to a fancy hotel. The point was to create space for this specific activity.
And then the sixth tip, I'll recap these all in the show notes so you can get them clear, is to just get the thing done, get that first draft out and it's okay if it's terrible and I will tell you it probably will be a little bit terrible and that's okay.
6. Get The First Draft Done.
You have to have something to work with. So that is really how I wrote the book. I wrote it in fits and starts. A third of it happened the very first weekend and then I set it down for 10 months and then I picked it up again a little bit here and there and then exactly a year after I started at, I decided to really do it. It took that long to really decide and to commit myself to do it and then I wrote every day I did my writing retreat and finish to that and that was just the beginning because that was the first draft without overwhelming you too much.
I'm going to go through some of this next week when I talk about independently publishing and what that looks like. The first draft was the first step. I had Dave work as my primary editor, so he read through it and using his lawyer eyes and verbiage and it was able to do a lot of basic editing for me and then I chose to send it to Beta readers and these were four or five good friends who I trusted their opinions, who knew me well and who would understand not only the feedback that I needed as an individual, but also that understood good reading and writing and that wanted to share.
And so I was lucky to have some good friends volunteer or I reached out to them and they agreed to read the manuscript and give me feedback. After that the manuscript went to the actual editor. And so the editor, Stephanie, we had four formal rounds of editing. One was kind of a high end content editing to see if there was anything missing. And as far as the story or you know, we needed more about something and less about other things and the next revisions were a little bit line by line. And then there was another kind of high, you know, pulled back view edit. And then there was the copy edit, which was every single word, every single punctuation, all the proofreading in there. It goes to design and I'll talk more about that next week. And then the final book is set and we do one more final proofread.
There were changes all along the way.
And I will tell you that at every one of those stages of editing, there were changes that were made, small changes, big changes, whole sections that were taken out and new sections added in. So the first draft really is just the, the framework for what is to become, and I actually was reading through a few days ago, I was reading through my very first introduction because I went back to Google docs and I had it there, this one that I had just sweat and toiled over and felt like this was really it. And I read through it and I kind of laughed to myself because it has just come so far and it didn't come so far just of my own accord. It came so far because the book itself was passed into so many hands and had so many talented eyes on it and so many heartfelt recommendations and I'm so proud of it.
This Is An Imperfect Project.
That said, I know that it's imperfect and I knew going into this project when I decided to write a book, I knew going in that it wasn't going to be the most perfect thing that I ever created. My first book is not going to be the best book, is not going to be the most incredible work of art that anyone has ever read. Did I put so much hard work and dedication and energy and love into it? Absolutely.
I put everything that I have right now into it and I am under the impression, the clear, clear truth that everything that I have right now is not perfect. And that's okay because everything that I have right now is enough. It's more than enough. And that my friends was not only a lesson that I learned before writing the book that I wanted to share about, but it was a lesson that I learned all throughout the process of writing the book that it didn't have to be as big and daunting and scary as some people make it seem. Sitting down to write a book can just be about expressing your story and it doesn't have to be perfect and it doesn't have to be more powerful or more tragic or more brilliant than anyone else's story because your story matters because it's yours.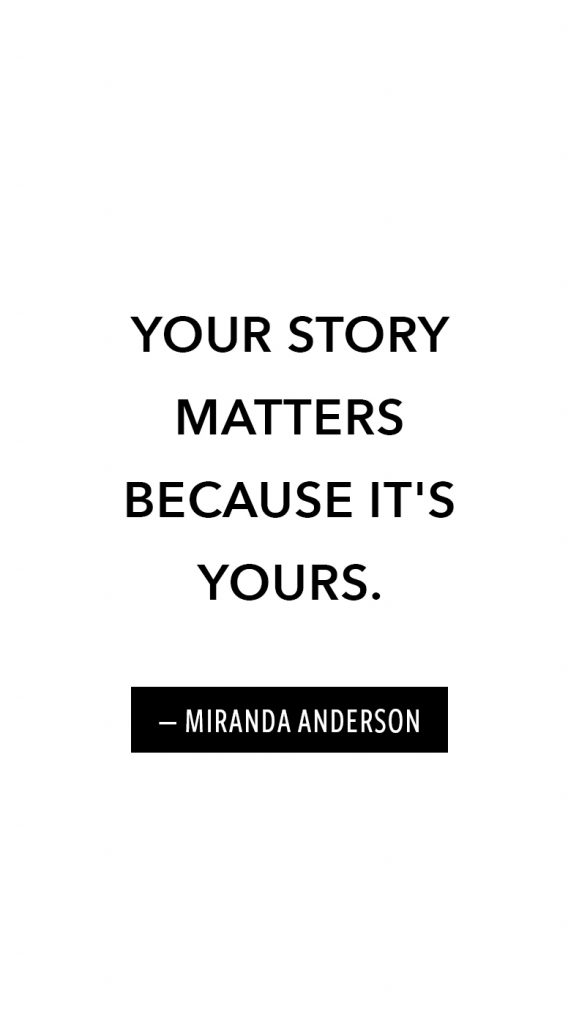 And I know that that's true for me as well. I love a podcast episode that I listened to by Seth Godin, a, it's called, You Should Write A Book. I'm gonna link it in the show notes at livefreecreative.co/podcast because if any of you listening have a little inkling of an idea that you would like to write a book, you need to listen to it.
It was something that I listened to that made me feel even more empowered that writing a book was the right thing for me to do and that I could do it. Not only that I could do it that if I felt like it, I should do it. Now the last thing that I want to share about my story of writing a book and however you want to apply this to the different projects happening in your own life is this, and this is something that just has been blowing my mind lately.
I've been reading Atomic Habits by James Clear and there's a part where he talks about the difference between motion and action and there is a very clear difference between motion, which is the thinking about the reading books, about the listening to podcasts of out the reading blog posts about the talking about the asking friends about the researching. All of that that gets you prepared to do the thing that you want to do, but none of it is actually doing it.
That's motion and I think of it in my head is kind of motion going in circles. In fact, where you are just looping and looping around what you actually want to do. The action of writing a book does not happen until you sit down and open your laptop and start typing. Or if you're super old school, you're going to sit down with a notebook and a pen and start writing.
I spent an entire year and a half in motion feeling like I was writing a book, talking about writing a book, thinking about writing a book, reading about writing a book, writing about writing a book, sharing on the podcast about writing a book. I mean, we could go in circles about this over and over. Right. And I'm not saying that any of that was bad because I definitely learned so much from the research that I did going into the process, but I was not writing a book until I opened my laptop and started putting words to the page. That is the action. If you want to write a book, I'm here to tell you that the way that you do it is by sitting down and writing. There's no way around it. There is no way through it. You have to do the work of writing the words as you write the words. One after another sentence after sentence, paragraph after paragraph, page after page, chapter after chapter. That is when you have written a book.
I should also at this point make it very clear that even having written a book, I don't consider myself any sort of expert. I am one step ahead of the person who hasn't written a book because I, because I did one and I'm hoping to write another and I'm working exactly what that's gonna look like. And I in fact loved every bit of the process. Some parts of it were hard but I really loved writing a book and I felt like it was really satisfying at every stage so I am excited about the future ideas of other books that I could write in other ways that I could share. So I hope that this podcast has been inspiring in some ways that you've found something even if it wasn't exactly related to what's happening in your own life or your own dreams, that there's something that you can take from it.
From all of those tips that I can't even remember now because they were all sort of random that I'm going to have to recap in the show notes. I think there was something about creating an outline about having a clear idea of your purpose about giving yourself space. There is definitely something about not being a perfectionist. There is something about just getting it out there, creating a draft, something about making it wonderful, like create the experience that you want to have.
Tips For Writing A Book:
Begin With An Outline
Define The Purpose
Structure Your Chapters
Get An Accountability Partner
Create Space + Make It Fun
Finish The First Draft
All of those tips can be used for whatever it is that you want to be doing in your life right now and if there is something in particular that's been on your heart and you haven't known how to get started, I have a couple of podcasts I recommend.
Number one is podcast Episode Number One: Why Now Is The Right Time doing the thing that you want to do.
Go back and listen to that if you've already listened to it, come back and listen again. The other one for this I recommend is Episode Five: How I Get Stuff Done.
They both give you some clear tips for how to get started and how to work through the thing you want to do. Well, friends, we've come to the end of another episode. This again is such a fun thing that I do and I'm so glad that you're here listening. Thank you for being here. If you haven't yet hopped over to iTunes to leave a review, make sure you do that. The rating is the star rating system. That's really fun, so you can leave some stars, but what I really love is when you get in there and write a little something, it doesn't have to be a lot that it means so much and also helps other people find this podcast.
I also love love when you share on Instagram that you're listening to the show and something that you're learning from it or something that you thought about it. I share reshare as many of those as I can on my own stories and I hope that you'll consider that the next time you're listing that you want to share it with your peeps. Of course, I love when you share it with a sister or cousin or a friend.
Those recommendations mean the world and I'm just so happy that you're here. Next week I'm going to be sharing all about the process of independently publishing and some lessons that I learned through that. Of course, whether or not you're writing or publishing a book, there's going to be something in there for you too, so I'm excited to chat with you again next week. I hope to see some of you on Saturday. Come to Orem. Let's do the party. Okay. Talk to you later. Bye.