Episode 67: Living In Gratitude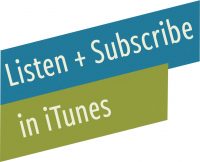 Welcome to Live Free Creative, the podcast that provides inspiration and ideas for living a creative, adventurous, and intentional lifestyle. I'm your host Miranda Anderson, and I hope that each time you listen, you feel a little bit more free to live your life exactly the way you want to live it.
Introduction
Hello, my friends. Welcome back to Live Free Creative. This is episode 67 of the podcast. I am your host, Miranda Anderson, and thrilled to be with you this beautiful day, just like I am every single week.
Thank you so much for tuning in. I understand that there are a lot of things that you could do with your time. There are a lot of things you could listen to. I do not take for granted that you have turned on my show for a little bit of uplift, a little bit of optimism, maybe a little bit of humor and some ideas and inspiration so that you can live a more creative, adventurous, and intentional lifestyle.
Today the show is all about living in gratitude. I talk about gratitude a lot on Live Free Creative because it is one of the most transformative elements of my life. I believe that it has power to absolutely change our perspective to change the way that we see any type of circumstances in our lives. It can actually reframe everything to our advantage, which is such an incredible gift. I'm really excited about today's show to share some thoughts and ideas and really specific examples about ways that we can live in gratitude rather than feeling like we're exercising gratitude or maybe feeling gratitude every once in awhile that it actually becomes something that underlines our emotional state on a regular basis. And to begin today's show, I'm going to start with a quick life lately.
Segment: Life Lately
Lots of Travel
It has been a really full and fantastic month over here at the Anderson household. I've been out of town several of the weekends in the month. I was able to spend a couple of days in Austin recording, editing, and producing the upcoming audio courses for my friend Ralphie from simply on purpose. I was able to interview her during that weekend and that episode will be live next week. She shares some fantastic tips for parenting on purpose and I can't wait to share more about that with you.
The next weekend I spent in Charleston, South Carolina. My first time in Charleston, it is as charming as I imagined it would be. I joined 6,200 other people at Rachel Hollis's RISE business conference and I have so many things I'm still processing for the, from this incredible experience. I will be putting together some of my top things that I learned, some top ideas and strategies that I learned at rise business conference and sharing them in an upcoming episode.
Live Free Creative Camp
The following week I was able to go to Asheville, North Carolina. Again, a first timer and dang, Asheville is a cute town. It was really gritty and creative and had all of this good local energy. I loved it. The mountains outside of Asheville are incredible and I rented a big mountain home where I invited a few close friends to come to my first Live Free Creative Camp.
Now, this is an idea that I've been ruminating on for a couple of years and finally decided that now is the right time to move forward with it. I will tell you all about it soon because there are going to be two Live Free Creative Camps happening for the public, open to the public where you can buy a ticket and come connect with other creatives, but more important than that, create space, invest in the space and the time that you need to actually dig in deep to a creative pursuit.
So some examples of things people were working on at this first retreat were two of my friends were working on novels. One of them, the manuscript is almost finished. She was finalizing edits so she can send it out on submission. Another one, the novel is just beginning, so she was starting the storyline, putting together some ideas and really digging into the work. Myself and one other friend were working on online courses, things that we needed to write and get developed so that we can put them out for people to be able to participate in them. I was able to write almost my entire course, the upcoming course that I have that I will share a little bit more about later in this episode. And it was incredible to have the space set aside to do that. And then another one of our friends who's a photographer was working on creating some systems to have the business run better.
So it's one of those things where you think all the time, as soon as I have more time than I'll, you know, set up a system for my financials or as soon as I have more time I'll get all of these things coordinated. And I know for years and years as a mom, I thought as soon as I have more time, I'm going to catch up on my family. Scrapbooks like digital scrapbooks and memory keeping, right? We all have those things that we think as soon as I have a little bit more time, I'm going to dig in deep live free creative camp is that time. It is the time set aside and the programming includes scientifically researched evidence based practices for the best way to be able to dig in deep and have your creativity flowing really well. So I'm so excited about the camps.
It went better than we expected. I have a holistic nutritionist and chef who comes and prepares all of the meals. The location is just beautiful and lovely and um, I want you to come and feel taken care of like everything, your snacks, your food, your drinks, your room, everything is taken care of so that you have the space and time that you need to just focus on doing the work that you want to do. It's an incredible opportunity to really dig in deep and I will tell you all about the next one is going to be in may in Texas and then there'll be one next November on the East coast again. So I mean, I'm just like bubbling with the excitement and energy for these live free creative camps and I can't wait to see how they roll forward. Finally, last weekend I was not traveling.
I am now actually as you're listening to this, I'm currently in Okaloosa Island, Florida with my kids to celebrate Thanksgiving. Happy Thanksgiving if you are in the States!
This is a fun holiday of gathering and togetherness and the inspiration behind today's episode all about living in gratitude. Last weekend I was not traveling, however, the only weekend of the month that I wasn't out of town, but I have to tell you what I did because I hope that you are doing the same thing.
The Ultimate Guide To Intentional Holidays
Last week's episode, I shared the ultimate guide to an intentional holiday season and I recorded that episode. I put it out there, I downloaded the sheets, I designed the sheets and then I downloaded them myself and Dave and I went through and we planned our entire holiday season budget, gift guide activities and attitude. We have our intention set for the season and I feel so free because I know already exactly what I can expect my output to be in terms of the energy that I'm spending on things, what I'm spending my time on, and also the things that I have decided to not to spend my time and energy on this season.
It feels like December is a wide open space for me to really have the experiences that I hope for, especially because I've decided that the attitude that I'm bringing to it all is one of enthusiasm and excitement and magic. So if you have not done that exercise yet from last week's episode, creating a more intentional holiday season, I would invite you to listen to the show, download the PDF, and actually put it into practice.
I have to remind you that listening to podcasts is so fun and wonderful, especially self-development shows like mine. I always feel like I've done something after I've listened because my head was working. I was like learning. And so that translates in my mind into I must be improving or progressing. However, there can be a false sense of progress when it all happens in your head. It has to start in your head, but unless the things that you think and your perspective actually comes out in alignment with your actions in your real life, you haven't made a lot of changes yet.
It is in the making the changes. It is in the action, in the living out of the principles that we believe that we are able to really feel the benefits of the progress that we make as we're learning and growing. So I want to again, invite you to not only listen, but also implement the things that I share. And so many of the episodes that I've shared have PDFs that go along with them, that if you are inspired by the show and you want to actually dig in and do the work, they can really make an impact on your life. And that's what I hope so a lot of travel, a lot of learning and a lot of love. That is my life lately.
Ideas for Living In Gratitude
I'm excited to share some ideas for living in gratitude. We often talk about gratitude as if it were just an emotion like it's something we turn on in order to feel grateful for a little while about something. Someone gives you a gift, you say, thank you, that's, that's being grateful or someone makes you a meal. You say, thank you. You enjoy the meal. That's being grateful and then we turn it off and we spend the rest of our lives just feeling neutral about life in general or with all the other emotions kind of bubbling up or layering themselves in and out of our experience based on the circumstances that we find surrounding us or the thoughts that we create in our head about the circumstances that surround us now what what it looked like if you were to live in gratitude that you create as a baseline for your life.
How would it look if the underlying assumption was that everything is worth being grateful for? That even the hard things or the unexpected circumstances, the things in life that you can't control are not a reason to negate gratitude completely, but simply are an opportunity to even dig deeper to find other things that you can be grateful for or added. Maybe an advanced like Dalai Lama level to be grateful for the obstacle itself because of the outcome, the teaching, the results, the data that you will gather, the experience that you will then have and the strength that comes often from going through things that are difficult or more difficult than we expect. I want to challenge the idea that gratitude is simply an emotion and invite you to consider the idea that gratitude is a state of being or it is a way of living your life.
What would it look like to live in gratitude?
I want you to think for a minute. How do you show up differently in your life if you are living in gratitude? If it is reflected in your actions consistently in your everyday life, what does that look like for you? How does that feel? Think about how would it feel if I were to live in gratitude, if I were to see the good, if I were to see how all of the things in my life are for my good and for my benefit, if I were to believe that the universe has my back, how would that look? How would that feel?
I think it would look and feel pretty dang amazing and like I mentioned a little earlier in this episode, all of these good feelings not meant to just stay in our head as we learn and progress and develop those things in our head should find a way out into our actions, into the way that we show up in our everyday life, into our responses to both the expected and the unexpected circumstances that happen upon us and also in a little bit more of an offensive way.
Not offense like someone you're offended but offensive, like you're playing in a football game and you're going to advance forward. You're on the offensive, you are making moves. I want to share some ideas of how you can be on the offensive in gratitude in your life. How you can show up in gratitude in your everyday life and some different ways to think about this. So I've made a list. It's like I don't know how many, I didn't number them cause I just made it in the notes app of my phone, but I sat down and brainstormed. How are some of the ways that we can show up with gratitude in our everyday life that we can live in gratitude in our life? And so I'm going to go through this list for the remainder of the episode truly and mention these ideas, give you some ideas.
Hopefully it will jog your own mind in thinking about the way that you in your own unique circumstance, your own unique life can show up living in gratitude on a more regular basis and hopefully eventually get to the point where this is your underlying reaction, that gratitude is living within you. It is a state of being rather than just something that you feel from time to time. Just like anything else that we want to do well at or progress that in our lives. Gratitude requires practice. And you've heard people talk about gratitude practices. I have talked about gratitude practices and I have a couple very specific gratitude practices that I exercise regularly in my life. One of them you could probably all say it with me, is to have a gratitude journal or a gratitude list. Write down some things that you're grateful for every day.
Write A Gratitude List Every Day
The reason that you don't just notice them and think about them but actually write them down is connecting that brain to the action to actually physically do something in your body that help you focus on what is going right in your life and the things that you want to acknowledge as good without just thinking. See, this is where we connect the thinking to the doing and the doing then reconnects to the thinking into the focus and then we do and then we think and then we do, and then we're aligning our values, which is the thinking or the believing with our actions, which is the doing. And it's in that alignment that we're able to feel this incredible peace, satisfaction, and joy. So in no particular order, I want to share these ideas for ways that you can live in gratitude in your everyday life.
Smile.
Smile when you smile, you not only show other people, but also you tell yourself you're that those muscles to your brain and tell yourself that there's something good happening in your life.
Say thank you with intention.
We often say thank you as an automatic response to someone handing us something or doing something for it. Take a moment and say thank you with intention. Recognize that you are being served and the connection that comes in that process.
Write a thank you card.
How many of you have gotten away from this simple practice? It used to be as soon as the party ended, my mom would get out the thank you cards and I would sit down and write down, thank you for each one of my friends and the guests that they had brought or the attendance that they had by coming to my party and it's something I think we're getting away from a little bit and it's really empowering practice. Again, connecting your brain through a physical action of writing and letting someone know that you appreciate them.
Use the gifts you are given.
When someone gives you something, if you love it and you really appreciate it, then you'll probably use it. Using the things that we love is how we show gratitude for them and it keeps them fresh in our minds as we use things that we love on a regular basis. That is where we actually continue to develop this gratitude for them and that we can feel like we're surrounded by things that are incredible and that we love that forms as a buffer against always needing to get something new or living in a state of discontent.
Give a hug.
Now I know that you need to, you know, make sure the person that you're hugging is, is willing to be hugged and consents to the physical affection. There is something really powerful in touch and creating connection through the simple act of giving a hug, letting someone know that you're there for them and that you appreciate them. That's one incredible way to live in gratitude.
Tell someone else the good thing that has happened to you.
So maybe don't just save it for your journal or don't just think about it. Tell someone how awesome it is. That's this thing that's going on or what went right today. Call your spouse, call your mom, let someone know that you are noticing incredible things happening in your life.
Give someone a compliment.
As you give compliments, you're picking up on the wonderful things, these attributes that other people have and showing gratitude for them by not just thinking it, but by going out of your way to say it.
Light a candle.
I wrote this one down. I think because, and I mentioned this in my book more than enough, that I love scented candles. I use a soy-based candles with essential oils, so there's no weird chemicals going in my house, but I love the coziness of the candle. I love the coziness of a flame. I grew up camping and still love fire and just the feeling of being around a fire and I think having scented candles in my house, they contribute to this same coziness and love. And for years I would buy candles and then I would put them in my cabinet because I was waiting. I knew that as soon as I burned it, like I started burning it, that at some point it would be gone and so I would hoard candles.
This I sound like like a little bit of a pack rat, right? I was hoarding all of my good candles and not enjoying them because of the scarcity mindset and rather being than being grateful for them and burning them and loving the process. I was waiting. I was waiting for something special. I was waiting for a particular night. I was waiting for the time to be right. Living in gratitude means lighting the candle and loving it and when the candle burns out, getting another one and lighting it and loving it. I now burned several candles throughout my house. It's just a regular part of my lifestyle and I really appreciate it. The coziness that it brings and in lighting the candle I'm showing gratitude for this simple pleasure.
Say a prayer.
Saying a prayer and acknowledging your place in this thing, this universe, so much bigger and wider than just you and all of the goodness that surrounds you. It's an incredible way to feel connected, to feel at home and to show gratitude. This is a daily gratitude practice for me, saying a prayer, saying you know many prayers throughout the day and feeling in harmony with this universe and all of the people and the divinity in it.
Dance in the kitchen.
If you follow me on Instagram, you know that this is a regular part of our lives. Kitchen dances, they happen a lot when things are getting a little bit tense. The witching hour, I'm making dinner or we're, you know, trying to finish up homework and turning up the a good song. We tell the Google home to just turn on something fun. We all get out of our seats, we move our bodies. As you move your body, you change your mindset and it's a way to just be grateful for my family, be grateful for my kitchen, be grateful for my kids. Be grateful for my hearing that I can hear the music and dance along.
It's these kitchen dances are so simple and they show me, they tell my brain that I have time for this, that everything is going to be okay, that everything is wonderful. I also have move your body because maybe you're not doing a kitchen dance party or maybe your kids are gone and you're in a little bit of a slump, but move your body on a regular basis and your head is going to feel more in tune with the things that are going right then the things that are going wrong.
This is science. Actually. I'm so excited. In the new year I have a series of three essential podcast episodes coming up for living your best life or being in your best state. One of them is going to be sleep, one of them is going to be movement and the other one is going to be food. These basic essentials of our physicality that then allow us to live our best lives. Move your body and you will feel more grateful, guaranteed.
Nourish your body.
Again, I'm going to share more about this in the new year, but nourish your body. How do you show that you're grateful for this body, for this gift, by taking care of it, by moving it, by feeding it foods that that do well within your body, that that you love, that you can enjoy and that your body can process in a way that is actually fueling it rather than deteriorating it.
Hang dry.
And I am a terrible example of this, but it came to mind that when we are loving and grateful for the clothes that we have, that we will treat them well as we're living in gratitude. That means being conscious of the things that we have taken, taking care of them. Hang dry. I don't do this, but it's because I don't buy anything that needs to be hung. Dry, hang dried. I don't know. I would say that hang dry and with intention, enjoy that. Maybe hang things up in a dry line outside in the sunshine. That's a way to feel instantly grateful for both the sun, the air, the earth, and the things that you're, that you're taking care of such an incredible way to live in gratitude. The next one is similar.
Clean the corners.
You know, we all live in these homes and whether you clean your own house or you have someone clean it, we all feel really good about them when they're clean and then we can feel sometimes kind of frustrated or stressed out or overwhelmed by them when they're not.
Guess who gets to be in control of that? We do. As I clean the baseboards of my house, I feel so grateful for it. It's that sweat equity and that love that you put into things that automatically yields the feeling of love back. As you dedicate yourself to cleaning the corners, guess what you'll feel for your house. Gratitude. You'll be so in love as you invest yourself in taking care of the space that you live in. I have a couple of great friends who are examples of this. One of them that comes to mind is my friend Jade from Finder's Keepers Designs on Instagram. She is all about loving where you live and even half has classes and courses and things that you can take with her. This subscription service to every month be doing something that encourages that love. As we're acting out that love for the spaces that we live, we will feel more grateful for it.
Extra Bedtime Stories.
What about extra bedtime stories? I know we all need boundaries, right? As parents, we need to put our foot down at five or whatever the number is, but maybe sometimes reading an extra bedtime story or two is a way to show gratitude for the time that you have with your children. It's a way to show gratitude for the love that you have for the books that you own, for the stories that you want to tell and the memories that you want. Make. My next one is a big one and you have to stay with me for a second on this one.
Leave the thing in the store.
How does leaving things in the store reflect living in gratitude? I talk about this in detail in my book, but the idea that I began to understand fully in the 12 months that our family spent leaving everything in the store was that as I did that as I shopped and recognize that I am not going to take this home, what it did was automatically reflect me back to all of the things that I already own, that I love, that I feel grateful for and that are enough.
I venture that as we leave things in the store more often, that we feel more filled up by the things that already exist in our life. It's an incredible switch to flip and something that we're going to explore together as a community in the new year and I'm going to tell you more about that at the end of the show.
Follow good advice when someone offers you a good piece of advice.
One way to live in gratitude is to take it and use it rather than leading it be again, this is all about aligning our actions with our values and as you're able to follow good advice. I would not follow all advice. Not all advice is good advice, but as you follow good advice, you feel grateful for the person who gave it to you and the changes that happened in your life because of it.
Hold the door open for the person behind you.
I have to tell you, it was so interesting when Dave and I were dating, I noticed that he held the door open for people all the time. I, he would only open it for me and I would go in and then he would hold it open because there was someone coming. There was another person behind me and he was just always aware of not just me but, but everyone in the surrounding area and wanted to be kind and courteous to those who are around him and what an incredible way to show love and gratitude for your own ability to be of service. Then by offering it in such simple ways, hold a door open for someone.
Pass along a reference.
You see someone who needs help with something and you think you know someone who might help share that reference. Be grateful for the resources that you have. Be grateful enough for them that you're able to share them freely with others.
Shop local to show gratitude for the place that you live.
How many of you really know the city that you live in or the neighborhood that you live in? Do you know the names of the people who own shops around you who are creating the community that you're a part of? One way to show gratitude and to live in this gratitude is to make them a part of your life. Take a walk around the block. This goes back to that same point as we are actually out in the world where we live. Our gratitude for it is able to deepen because we get to know it, and as you know something, you're able to love it.
Breathe deeply.
Breathe deeply. Ugh. I feel like I need this tattooed somewhere on my body. The reminder to breathe deeply, fill those lungs up, be alive. Recognize how incredible it is that you're breathing, that you can breathe deeply in this life. Oh, it's such a gift. And as you pay attention to that gift and you feel the gratitude for it, taking those deep breaths is one way to show that you feel it.
Notice details.
Pay attention to the little things. All of these things we're more able to do when we have quieted our list of all of the things that we think we should be doing, right? We more often overlook details when we're in a hurry to get to the thing that we think we need to be doing rather than living in the space that we are currently in. Notice the details so that you can be grateful for them. Take note of them. Say them out loud. Share them with a friend.
Add sprinkles.
I think I've mentioned before on the podcast that when I was young, very young, I don't know in my elementary years, definitely I made the decision, the firm resolution, as you know, third, fourth, fifth graders are apt to do, make these firm resolutions for how they're going to be when they're adults. I decided that I was always going to allow my kids to add sprinkles to their ice cream at ice cream shops.
I don't know that my parents didn't allow me. They probably one time told me that we weren't going to get sprinkles and I decided, well, I'm not going to be like that. I'm going to be the parent that always allows sprinkles, but I've kept that promise. My kids are able to say yes to the sprinkles. It costs me 50 cents and I feel grateful for the simple whimsy and the simple joy of adding sprinkles.
Take a warm bath.
Are you in the same camp as me that you think there might be not very many things better in the world than a warm bath? I like mine with a candle burning, a good book and my inflatable bath pillow behind my neck. If you're not sure what I'm talking about, I'll link it in the show notes. This was like a life changing a tool that I found a couple of years ago and I absolutely love bathing with my bath pillow. Don't just think about the thing that you want to do that you, that you tell yourself when you have more time, you'll get to this or as soon as you complete the dishes, then you'll deserve it. You deserve to take a warm bath.
If you like them, you can just decide that you want to take one and in taking one, you're showing gratitude for your time, for your life, for your family. You're taking care of yourself and showing gratitude and respect for yourself and for your own desires.
Donate to your favorite charity.
Getting outside of ourselves now, getting into ourselves, like I just mentioned, in taking a bath is one way that we're able to really connect and feel at home with our own basic needs. Getting outside of ourselves is one way that we're able to even understand ourselves better because when we feel all filled up, then we know that we have more to give and when we give, we start to feel all filled up. It's kind of a crazy paradox. Donate to your favorite charity. Volunteer with your favorite charity. Find a favorite charity if you don't have one. Spend some time getting involved. As you spend time, resources, energy, money on serving those around you, you will begin to feel more grateful for your own life. You will be living in gratitude. You will be an embodiment of what it looks like to be grateful because if you are able to share, that means that you have enough.
Send an unexpected email.
Make someone's day who, who this last couple of days has done something, or been the right person at the right time for you in a way that's affected your life. Has someone made you feel special? Has someone made you feel like your load was lightened? Has someone followed through in a way that you hope they would have someone loved you? Send them an email and let them know? Taking the time to do that and actually typing it out and pressing send is a way to live in gratitude in your life.
Go on a picnic.
Be outside in nature. Pack some of your favorite foods and take a leisurely lunch.
Speak kindly.
If we could just have all of the words that come out of our mouth be the things that are true to our hearts desires, like truly speak kindly and lovingly to the people around us on a regular basis. If that was our baseline, think how incredible that reflects back onto the life that we're living.
Look people in the eyes.
I was on a coaching call, you know, I do some personal creative coaching with a few clients on a monthly basis and I was on a call last month and we were talking about the idea of being present, of being really in our lives, not just thinking about our lives and watching them like a movie, but being in our lives. And I commented that, I've noticed that when I look people in the eyes, particularly my family members, my husband or my children, if I am lacking in connection or I'm feeling a little bit frustrated or I am not present, if I get you know right in front of their face and look in their, the connection is instant. It's like I'm reminded as I look into their eyes of their humanity and of the soul that they have that connects to mine and of this relationship and of the value that is there.
When I'm looking the other way or when I'm hurrying around the kitchen or when I'm yelling at them to get their shoes on, I'm not feeling that connection. Connecting to someone else's humanity is one way to ensure that we are going to treat them as they should be treated. Looking someone in the face, in their eyes encourages the kindness and love that we hope that we can offer to those around us.
Ride your bike.
As you live in gratitude, you are reflecting back onto your lifestyle, the things that you love and that make you happy. I love to ride my bike and I've done it more in the last several months than I have ever before. Since I was a kid probably. I love it and I decided that one way that I get to show that I love it is by doing it rather than just thinking about it and wondering when I could or when the right time is. I just get on my bike and I ride. Sometimes I ride to school. I've written to the market a few times lately. I'm trying to incorporate it into my life in a way that I can reflect by looking at my actual what I'm doing in my schedule, the things that matter the most to me and that that encouraged this feeling of abundance in my lifestyle.
Use the good dishes.
This is another example of being grateful for your everyday meals and yes, there is something about having things feel extra special at certain times of year, but make sure that at those certain times of year that you're using them. There's so many people who have things reserved for a special occasion that never quite get to that special occasion. They never quite get them out. You could argue easily that every single day is a special occasion and is worth creating something magical.
Grow something.
Oh, grow something, plant some seeds, plant a plant, get a pothos at Home Depot and put it in the window sill. Growing something and taking care of something is one way to just show gratitude for nature and for it. This process of life and giving life to things, it's incredible.
Listen to live music.
Just showing that you care about the things that other people are creating. Supporting authors, supporting musicians, supporting friends, showing up for people, living in gratitude for the people who are contributing to the wellbeing that you experience on a regular basis.
Donate the things that you're no longer using or you no longer love.
Did you know that donation and actually organizing and purging your house of things that aren't serving you right now is actually an act of gratitude. It's not just about being organized and having the space look a certain way. It's about the feeling that comes when you recognize that you no longer have purpose in this or that item and that there are things in your life that you want to preserve that space and energy and time for. Just as you create this buffer as you don't buy every single thing that you think about buying and you'll leave some in the store so that you can turn back and reflect onto your life all the things that you do have. This is the same thing that donation does. Getting rid of the unnecessary excess allows you to feel all filled up on a daily basis by the things that exist that add value to your life.
Buy lemonade at the lemonade stands.
I try to do this as often as possible to show gratitude for these kids and their creativity to show gratitude for me being in a, in charge of my own schedule and my own time that I can take two minutes and pull over to the side of the road and offer them a couple extra dollars for their 25 cent cup of powdered lemonade. Show gratitude by supporting and encouraging and loving on those people.
Lounge in a hammock.
Swing on the porch swing. Sit on your favorite couch and read a book. Use the things that you own in the way that you thought that you would use them when you decided to buy them, what areas of your house have you paid a lot of attention to as you designed and decorated, but then you haven't spent much time in there enjoying them living in that space that you created, loving that hammock that you bought.
Watch your children play.
I love that my kitchen sink now has a window right in front of it and often as I'm preparing dinner or doing the breakfast dishes, I can look straight through the window and see my kids out in the backyard jumping on the trampoline or swinging in a swing. A couple of weeks ago, Elliot ran out after breakfast with his book. He got a new book at the library and was hopped onto the swing set and was swinging, reading his book, kicking his little feet and I sat there and just paused and I watched him play.
I watched him lost in the wonder of this book and enjoying the morning air and I was filled up by this incredible life by this magic in motherhood and rather than rushing to finish the dishes so that we could put shoes on and get out the door, I felt filled up with gratitude in that moment and I paid attention.
Stop and smell the roses.
Such an old adage, but do you do that? Do you stop and smell the roses? As you smell the roses, you are living gratitude for the roses.
Get to know your neighbors.
This goes back to loving where you live. The more you know about the place that you are, the more you will love it. The more you know about the people who surround you, the more you're able to support them and they're able to support you, not creates this, this underlying feeling of connection and community and you will feel that deeply as you exercise these opportunities to get to know people and to support them and to share with them.
Say yes to things with intention.
Say yes and knowing what you're signing up for and being really excited. If you say yes, bring all of the enthusiasm and the joy and the wonder to the yes. And the flip side of this is also true.
Say no to things with intention.
Say no in gratitude for the space that that no creates for the other things that you're hoping for, the other possibilities, the other opportunities or simply the preservation of the type of lifestyle that you want to live.
Recycle.
I've learned so much about recycling in the last couple of months. I went to an incredible workshop and learned about recycling specifically in my area, which I didn't know was like an area specific thing. I have been so much more focused and grateful as I am considering what we consume in terms of actual footprint. I'm recycling with intention and as I am recycling, I'm feeling so grateful for the people who are going to be repurposing these things and and taking care of our earth in that way. And I'm also paying a lot more attention to the packaging of the things that I am bringing into my house and what can be recycled and how I'm going to try to avoid that a little more and feeling grateful in the whole process for the ability to make choices that align with my values and to feel like as I learn and then exercise actions upon my learning that I am progressing more and more toward the the woman that I want to be.
Share the things you create.
As you create things and you save them for yourself, you might be exercising a little bit more of fear and scarcity and as you create things and you put them out there humbly and with gratitude, you enable other people to recognize themselves in your work. You enable other people to feel connected, to feel like they belong.
I heard an incredible podcast the other day where someone, I all tried to remember what it is and actually put it in my show notes, but the person speaking said, "The more personal you make your story, the more universal it becomes." Because we don't live in, in generics, in averages, we live these very specific, unique lives and we relate more to someone else's specific, unique circumstance because we're able to see ourselves and our specific unique circumstance.
So if you're creating things, if you're writing or if you're painting or if you're dancing or if you're designing, but you're too afraid to put things out there, just try, try to share what you create with gratitude for the gift that you've been given, that you're able to create just a couple more friends.
Cook a meal from scratch.
Now, some of you may be listening to this as you cook your Thanksgiving dinner and hooray for that, for the tradition of getting together, gathering, making food, and exercising this ability to create sustenance for our families in a meaningful, traditional way as we cook. Even if you don't like to cook. As you cook, you're able to fundamentally understand more about food. Food is one of those things that is absolutely necessary for survival. It fuels our bodies, it fuels our dreams, it fuels our future, and as you cook from scratch on occasion, you feel that food, you get to understand it better. You get to know it better and you get to love it better.
Accept a compliment.
How does accepting a compliment feel like gratitude? How does that fill you up rather than the deflection of saying, Oh, I don't think so, or of saying, Oh, you're so nice, but I don't know. Accept it and allow it to build you up. Accepting a compliment means that you aren't, it's not that you're prideful and that you're like, Oh yeah, I already know it's that you are grateful that someone is noticing goodness in you. The way that you are able to notice goodness in others and the final way that you can live in gratitude in your everyday life.
Take a bow.
This we got last week, we went to my son, my fifth graders, ballroom dance presentation at school. He's been doing ballroom dance this semester and the instructor mentioned that she's encouraged each of the students to really pause and consider as they take their bow that they are accepting and absorbing all of the good energy that comes from the crowd. And so one way that you can live in gratitude is to take that bow to reflect and absorb and pay attention to all of the goodness that surrounds you in your life.
And as you your bow and you feel grateful for all of these things, consider how that then affects the way that you show up everyday in your life. How you live in gratitude rather than feeling occasionally grateful.
What would you add to the list?
So what would you add to the list? What are some ways that came to mind as I was sharing all of my, you know, quick thoughts about ways you can live in gratitude that came to your mind of ways that you can live in gratitude specific to your own life. What are the things that you love and how do you show that you love them? How do you show love for the life that you have? How do you live in this state of wonder and awe for the beauty and bounty that surrounds you? That's the question that I hope that you'll reflect on this holiday season, being grateful for the things that you have and living in gratitude for your every day experiences.
One of the ways that I am showing gratitude for the things that I have learned in the last several years of my life is by inviting you all to participate in a course that I'm developing for 2020 Live Free From Clutter: Your 5-week shopping pause and guide to practical minimalism.
This course comes on the back of so many questions that I got as I released my book and people read it and said, "I love it so much. I love the principles. I'm onboard. How do I implement it into my life? How do I make these things real for me? How do I emerge, transformed, feeling more abundant, more grateful, more at home, and more in control of the life that I want to lead?"
Live free From Clutter is my answer to that question. It's a five week guided shopping pause where you will not spend any money on unnecessary non consumable goods for five weeks along with the community so you're not doing it by yourself.
You join in with the community as well as a weekly lesson and a weekly webinar. The lessons are focused on three areas of our lives, what comes in, what goes out and how to create systems to manage both of those.
During the five weeks of the course, you're going to learn about how to want less but better. How to manage the things that you own, how to organize your spaces and say goodbye to what no longer serves you and actually set up systems for yourself that allow you to continue down this pathway of progress and practical, intentional living for the rest of your life.
I know we're just ramping up to the holidays and the shopping season. If you already recognize that after Christmas you are going to need a little break or you could use a little break from shopping and you'd like to do this challenge with me. This guided shopping pause and guide to practical minimalism. Head over to the show notes livefreecreative.co/podcast or check it out in the links down below, like the actual show notes on your podcast listening app. I've set up a page where you can learn everything that you need to know and sign up for the course so that as soon as the holidays end and 2020 begins, you can hit the ground running with a little bit more intention.
That's my show for today, friends. I hope that you have a fantastic grateful Thanksgiving holiday week. If you loved this episode, make sure you share it with a friend. Text it with someone. Leave a review on iTunes, subscribe and make sure that you don't miss anything happening over here at live free creative podcast. Have a wonderful one. I'll chat with you next week. Bye bye.