Episode 7o: End of the Year Reflect + Project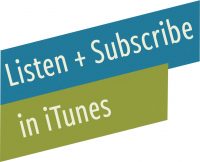 Introduction
Hi there friends. Welcome back to the show. I'm your host Miranda Anderson and you are listening to episode 70 of the Live Free Creative Podcast. Today's show is called Reflect and Project and this is my end of the year.
It's not the end of the year yet quite yet, but this is my year in review podcast where I am going to share some of the things that went well and didn't go so well in my year and invite you to do the same. In order to make this process a little bit more simple and straight forward for you, I have created a PDF download that's free.
Enter your email below to download the worksheet!
I think that planning and preparation and the anticipation of all the potential that the new year holds as we get started today. I want to share a quick peeks of the week.
Segment: Peaks of the Week
Seattle Chocolate Truffle Bars
My first pick of the week is delicious. This is something that I am so happy to have stumbled upon. It is Seattle Chocolate, dark chocolate truffle bars.
Now I am a chocolate lover in general and a few weeks ago when I was in Austin, Texas, I mentioned this in a couple episodes ago. I was in Austin just for two days and inside the Airbnb there was a little welcome basket with some snacks and one of the things in the basket was a Seattle chocolates, Mexican hot chocolate bar. This was a truffle bar and I had never heard of a truffle bar, but I love dark chocolate. I love the idea of Mexican hot chocolate, which means that it has some cinnamon and some chili in it, so there's a little bit spicy, a little bit deep flavored with that cinnamon and it was so good. One of my favorite things about it was the texture, dark chocolate.
I love it, but it can be a little bit tricky texture because there's not as much sugar and of course there's no milk in it and so it ends up being a little bit hard and brittle, so you have to let it melt for kind of a long time before you get that silky smooth texture. The truffle bar from Seattle Chocolate has an added, it has some coconut oil and I think it has a little bit more of the cocoa mass, cocoa butter mass. And I may be totally wrong, but I looked at the ingredients and it's like why is this so melty?
And I think it's those two things. So it has the flavor of really dark chocolate but it has the texture of milk chocolate where it melt almost immediately in your mouth, which is such delicious texture. I just love that so much.
The Mexican hot chocolate was phenomenal. I had a little bit of the bar in the Airbnb and then I brought it home in my bag and then I had it in my bedside table, which is not the best nighttime practice to have a dark chocolate bar in your bedside table. But sometimes I'd just be up reading or something and just want a little bite of something sweet. And this was especially nice because it was a little bit spicy as well and just kind of a fun flavor.
A few weeks ago I finished the last little bit. I ate it in like little tiny bites, like not one sitting. It was like a bite here and a bite there. And I finished it and I thought that's so sad that I finished this bar. And so I put it on my list to try to find one locally. Well after stopping at both my regular local market, the whole foods market, it's called Ellwood Thompsons. It's like Richmond's version of Whole Foods. It didn't have it.
And then I went to the actual Whole Foods, which is in the suburbs a little bit further away from me and it also didn't have it and I thought, well I'm just going to have to go straight to the source. And so I ordered from directly from Seattle chocolate online. And of course once I got on their website, I saw that they have an array of incredible flavors in this truffle bar. And so I went ahead and ordered a few different types. If you follow along on Instagram stories, you probably saw a week or so ago when this package arrived and I had nine nine chocolate bars. I'm so excited though. I already tried. One of them, I told Dave they're going to be my own stocking stuffers, which is perfect and I'm just so impressed with the company.
It's a woman owned company, which I love there. It's all organic, non GMO ingredients. Many of the bars are vegan and they're just phenomenally created, so not to mention that the packaging is really cute, so if you are a chocolate, Kennesaw yourself, check out Seattle chocolate. This is in no way sponsored. I paid my own $40 for a giant box of chocolate bars and I would not have done it any other way. I'm super happy about it, so make sure you take them out. If you're into chocolate, I'll also link them in the show notes.
My next peak of the week is a journal. I have been an avid journal or ever since I was little, but when I got married, I think I've mentioned this before, that when I got married it kind of threw off my regular journaling practice and then things like the blog and Instagram came along and I felt like I was doing my family history and writing my story.
Even though it wasn't in an actual journal form. Well, a few years ago, a good friend of mine started a company called promptly journals. Now these are journals meant for a mother or father to keep track of the milestones and the cute sayings and the the heres in their ears of their children and I got one for each of my kids several years ago and then I felt a little frozen because at the time plum was probably three and the boys were then five and seven and I felt like I had missed so much time. I didn't know where to begin.
I wanted to go back to the beginning and start filling it out from like pregnancy. But of course that was years in the past and it was taking a long time to try to remember. Well, in September I finally decided I'm going to go ahead and just get started with now, which is what we should do anyway with the family history and photo organization and journals and all of these things that we think that we have to like meet up for, make up for lost time.
I decided that I was going to take my own advice and start with today and so I started a regular journaling practice using my promptly journals for my kids and every day I spend about five to 10 minutes writing in one of the journals. I have three kids. I don't write in every single one every day. I write in one of them at least a little bit, uh, at least a few days a week and I have made so much progress from September until now, December I have filled out almost the whole section for each of their own ages. And then plums birthday was this last weekend and I went right to the six year old section. She just turned six and it was able to start filling out some of the things for this new year. It's just a really simple place to write it all down. I like having it all in one journal and getting started right now, even though my kids are a little older, the journals go from pregnancy all the way through 18 years.
The first little bit is like first trimester, second trimester and things about how you announced your pregnancy and how you felt and then when the baby's born and then it goes on and on from there. And it's just a couple pages for each year. It's not overwhelming when you look at each year individually. And so if you are into this idea of keeping track of some of the small milestones and little conversations and fun things that your kids do and you don't yet have a way to do it, I highly recommend Promptly.
They're beautifully designed, they're durable, and they're really, um, I think they're fairly inexpensive. And I think that it will just be a wonderful single keepsake to hand over to my kids when they graduate from high school and they're 18 and I have this, even if I don't end up filling out all of the beginning years, you know, if my mom had kept something like this for me from the time I was 10 until I was 18, I would still feel like it was a treasure. So Promptly journals is really cool and I will link them in the show notes. Again, none of this is sponsored. This is all just things that I'm loving and that I think that you might want to know about as well.
Bambino Babysitter App (get $10 off your first sit with the code LIVEFREE)
My final peak of the week is something that I've mentioned on the podcast before, but lately I've had a bunch of people ask me about how I get babysitters. Dave and I go on a date night every single Saturday and for a long time I had the same babysitter every single week. I booked her out indefinitely for Saturday night date night.
At the end of the summer our babysitter could no longer continue to be our regular Saturday night sitter and so my alternative, that is my final peak of the week is an app called Bambino. Bambino is kind of like Rover or Uber for babysitters. It's by location and the babysitters. People who are qualified and want to babysit, log themselves on using an account and they can list their qualifications, they can list a background check, they can list the ages of kids that they're comfortable with, their experience.
And then I can log on and based on my location and my preferences with my own profile, I can connect to babysitters in my area through the app. I actually do a set of requests each week. Now usually on Sunday or Monday I will put in a sitter request for my Saturday night date night and I send the same request out to about a dozen babysitters in the area by now we've used it for several months.
So I have about at least a dozen babysitters that I've used. At least one time each that I know and think are great. And so often I have the same girls who will respond. But the ease of being able to send a single babysitter request through an app to a dozen or more babysitters at once is really incredible. Now, I have to mention that I, my kids are a little older five or actually six now cause she just had her birthday six, eight and 10 and I also am a fairly laid back mom when it comes to babysitters.
I want them to be kind. I want them to be entertaining. I don't want them to spend a lot of time on their phones or at all. And I want my kids to have fun. So I'm not really super hyper about, you know, doing like a thorough meet and greet and knowing everything about them before, which maybe I sound like a crazy person. But I also am like, ah, these are all vetted. I try to do the ones that have great reviews through the app itself and I've had such a good experience.
So if you are someone who would like to go on more dates or you would like to get a little break for yourself every once in a while and you have a really hard time finding babysitters, checkout Bambino and I'm going to go ahead and I have a code that gives you $10 off your first babysit. (the code is LIVEFREE) So that's almost an hour free and you can just use it to sign up and see what you think. You can check out and see if there's some babysitters in your area that looked promising and maybe you'll hit on a couple of favorites like I have that you can use over and over again had to live free creative.co/podcast to find the Bambino code and a little bit more about that. And those are my peaks of the week.
REFLECT on 2019
Friends I love this time of year so much, not only the holiday season, which I think is really fun and magical, but also just heading into a new year, finishing up an old year and just like all of the good, exciting vibes around this time of year.
I think most people spend a little bit of time and reflection and anticipation and I think that that's a beautiful thing. It's like there's this giant community of people all thinking forward with intention and that doesn't happen all that often. I know there's kind of lots of jokes around the idea of the new year and resolutions only lasting so long and things like that, but I think that it's a great first step that we at least try that we at least give it a moment's thought what happened last year and what would we like to happen in this coming year. Just turning our minds inward for a little bit to reflect on our lives and the things that are happening around us.
That's mindfulness, that's intention. That is what builds a beautiful life and so I love it. I love this time of year.
I want to spend a little bit of time in this episode sharing some of my highs and lows for the year and inviting you to do the same. But first, as I was getting ready for this episode, just thinking about the year and the idea of a year in review type of thing, one of the things that came to mind was this beautiful quote by Zora Neale Hurston. The author of their eyes were watching God. One of her most famous quotes is this. "There are years that ask questions and years that answer."
Isn't that a beautiful quote? I love this idea of years that ask questions and years that answer. Does that ring true for you and if so, can you think? What was 2019 for you? Was it a year that asks questions or was it a year that answered?
I know that it has felt true for me that there have been many, many years in my life where I feel like at the end of the year I maybe had more up in the air not really knowing what came next or not really understanding the why behind what had been going on or or what where we were headed. And then there have been years, like 2019 for me that were years of answers.
It was a year that felt like clarity descended into my life and I began to understand a little bit more what my purpose is and why I am doing the things that I'm doing and why I'm attracted to the types of things that I'm doing. It's been a really incredible year of answers for me and I can't wait to explore that a little more.
So to get started and to create kind of a framework for this show, I want to share four things that went right or that happened really well in 2019 for me personally and then I'm going to share four things that did not go well or didn't go at all and then I would like to give you some questions that will be on your printable worksheet for you to reflect for yourself on 2019 next I'm going to do a quick projection for 2020 a couple big goals and big dreams and big things that I have going on and that I'm excited for.
And then I'm going to ask you some questions about though, things that you would like to project onto your year and right into your year and speak for your year of 2020.
Four Big Wins From 2019
I have in front of me a sheet that I wrote in early 2019 in my golden coil planner. I just took one of the notebook pages and wrote 2019 big goals in the middle of the page and then around it. I wrote all of these big goals and dreams that I had for the year. Now, to be honest, I didn't reflect back to it that often, but every once in a while I would look at it and it was sort of remind me what some, what some of the paths that I had planned on were and how I wanted to get started. Having a written goal, touchstone was really helpful to remind me when I would have days or weeks that I thought, okay, what, what am I doing or what is the purpose?
I could flip back and look at this and think, okay, one of these things has at least some small thing that I could get started on to point me in the direction of where I'd like to go and I would like to suggest that to you. So I am going to put a 2020 big goal sheet in the PDF printable for you to create this sort of thing for yourself.
A couple of my big wins are right on this sheet goals that I set and accomplish and feel really good about. A couple of my things that didn't go so well or didn't go at all are things that are on this sheet that I didn't even get started on, and there are then things that were not written down as big goals that feel like big wins and also things that were not written down that felt like we could have done better.
I want to share some of my own peaks and valleys from 2019 because I think that it's helpful to have some actual concrete examples of things that happened in my own life and I love hearing years in review from other people and so hopefully you won't feel like, well, why does this apply to me? She's just telling me about her year.
The invitation is that as I share some of my things and what I learned from them, that you can apply those same ideas to things you could learn as you look back on your own life as well. So hopefully you're able to feel how this can be personalized and that worksheet is going to be really helpful for that as well.
Big Win #1: Publishing More Than Enough
So here we go with four big wins from 2019 as I reflect, you can probably guess that my first big wind from 2019 was publishing my first book more than enough, which launched on July 9th, 2019 that will be its birthday forever. And ever.
This project really had it start. It's original start way back, but it's real like I got started and decided that it was going to happen around this same time last year.
So November, December in 2018 is when I decided I am going to write and publish a book in 2019 and friends I did and it feels so good. The book has been an incredible story to send into the world and I have absolutely been floored and humbled by the way that it's been received.
So many people have shared their reviews, have shared emails, have shared messages with me about how my story and the way that I taught some of the principles that we learned during our year of not shopping has really impacted their lives for good. I've had several people tell me that they are embarking on a no shopping challenge inspired by and based on the one that my own family did and it has just been thrilling to feel like I'm able to connect with people in a new way through this book.
If you already have a copy of it, hooray! Thank you so much for supporting the work! And if you don't I would love to invite you to grab one whether you requested at your local library, borrow it from a friend or hop online to buy one yourself.
I would love to have you read More Than Enough this coming year. As I look back on the year and reflect on creating More Than Enough and bringing it to life. There are three things that really stick out to me.
Three Lessons from Writing My Book:
1. I set myself up for success by saying NO. I made a very firm decision and then I set myself up for success by arranging everything else in my life in a way that supported this decision that I had made. I wanted to write and publish this book and so I said no to almost every other opportunity for several months so that I could support, have my lifestyle support focus on the book.
I didn't take sponsorships for several, several months and almost have done none this year. I invested in myself by doing two writing retreats. I spent my days actually sitting at my computer writing the words, which is the way that you write a book and just sitting down and getting the words out.
I invested a ton of money and time and energy into this project because I made a firm decision to make it happen and then I did everything that I could in my power to bring it to pass. I think that in the past I have had great ideas for things that I wanted to do and I fell short of the making it happen of doing everything that I could and of setting myself up for success. And you know what? That's okay. Because a lot of times we say we want to do things that we don't actually want to do because our lifestyle and our actions will show us our desires.
We do the things that we want to do. And so really creating the system that supported this happening was a really interesting lesson for me. And I feel like now that I know now that I've gone through the process, it is replicable.
This is something that I feel absolutely confident that I will be able to do again and I already have an idea and that I'm starting to outline my next book and I am so excited because I already know that it's going to happen. There's no doubt in my mind because I've already been down this path before. And that's one of the incredible things about deciding to do something and doing it, that you then have a pathway that you, that's personal for how to, how to, how to make it happen. And so More Than Enough was a huge win in 2019.
Big Win #2: Running My PR in a Half- Marathon
My second big win was that I ran a half marathon at my personal record.
Now that was not a big win just because of the personal record part or because it was a race. The biggest win for me was that I ran it having not lived in my own house or had a regular schedule for all of the months leading up to it.
We, of course I've talked a lot about this and you know about how we had a giant flood in our house last November and we moved out of our house from November until may and I ran this half-marathon in March or April.
I had to be really, really committed to the idea of training for this race, even though my lifestyle was kind of all over the place. We were living in Airbnbs, I was traveling, there were lots of things going on yet I stuck with it and I trained on days that I didn't feel like it. And I trained on days that I had a terrible slow slog of a run and I ran in the rain and I ran in the sun and they ran out of town and I ran in neighborhoods that were unfamiliar to me and I was so happy that I just did the work that I disliked, put in the miles.
And then I ran the race by myself. I actually drove down to Petersburg, Virginia by myself the morning of the race and I ran the whole thing and I finished it.
I was eating a banana and a piece of pizza when Dave called me and said, "Hey, we're here at the finish line to watch you finish." And I had already finished. And so it was definitely something that I did just for me and felt the satisfaction of staying consistent. That was really the biggest win of that half marathon for me was again, teaching myself that I got to choose. And it was okay that not every run was great and that not every run had the perfect perfect circumstance or situation surrounding it, but that I could do it anyway. So that was number two.
Big Win #3: Feeling At Home in Richmond
My number three big win for 2019 is going to sound a little odd but I'm just going to go for it. This one is that I found myself at home in Richmond now.
We moved to Richmond in mid 2017 and I really liked it. I thought it was fun and the city's really cool and there was lots of fun restaurants and lots of things to do and I loved the weather. I thought our house was fun and there were all sorts of things to like about it. I have friends and I like my school and I liked the church community and all of these things, but I didn't really feel settled.
I was doing everything that I could to feel settled. I shared a whole episode about how to love where you live and was following along with all of these principles and in 2019 it clicked. It clicked. I think in part because of how displaced we were for so many months, not in my neighborhood, not in my house, not with all of the comforts and furniture and belongings and things that would make me feel at home.
We were really in this circumstance that I couldn't control. And something about that, about being in a situation for a long, long time that was totally out of my control allowed me to flip the switch to my control and my center is going to be inside. I feel like I have wanted it to be that way.
And you know, we can say things like "home is wherever I'm with my family" or "home is wherever I am because I am home in myself." And that wasn't true for me until this year. And it feels that way now.
That doesn't mean that it is easy to be displaced. It doesn't mean that it was easy to be you know, to not have a whole lot of actual home stability. But what it does mean is that I have felt so settled in my own self that moving back into our own house has just felt like icing on top.
My daily routines of walking the kids to school and walking down to my favorite market nearby and riding my bike to the grocery store and really just going on walks, like taking my dog on a walk in the neighborhood, planting in my yard and going to favorite restaurants and I just feel settled, I feel at home.
And to be totally honest, and this is crazy because I left Austin, Texas, feeling like my life would probably never be the same. Like I knew that, right? Like I knew that life wouldn't ever be the same and I told my kids it's just going to be better than it has been before.
And I know that life only gets better, but I didn't know exactly how that was going to look or how that could even be possible because I loved my life so much in Austin, in our particular neighborhood with our friends, in our circumstance, in our home and everything there. And you guys it is.
I feel like my life is better than it has ever been and that is such a joy. It's such a joy and a wonder to wake up in the morning and to love my life and I feel like that's just a huge, huge blessing. It has taken a lot of work and definitely intention to get to the point where I am just so grateful and so filled up and so aware of what these simple, simple things in my life that just can bring so much satisfaction. That feels like a huge win for 2019.
Big Win #4: Pivoting My Business
My last really big win for 2019 is might not make a lot of sense either, but I'm just going to share it here and be really candid with you.
I feel like I've made the pivot in my business and this is something I talk a little bit about in my book. The idea of wanting to kind of create a new way for my business to run rather than relying solely on sponsored blog posts and and sponsorships, which I had been doing for years and having a lot of success with it.
I realized that I wanted to do something different and writing my book was part of that and creating this podcast is part of that. Launching a coaching program as part of that and heading into 2020 I also now have Live Free From Clutter, my online five-week shopping pause and guide to practical minimalism that goes live while the doors are open right now for registration for the, for the beginning one of the year that runs from January 6th to February 9th so I will link all of the information for that in the show notes.
If you're interested in joining this guided online e-course, that's going to be phenomenal and it will change your life. Just have to say that. That is an element of my business in 2020. And then my Live Free Creative Camp retreats, which is another thing that I've been dreaming about for several years that I am doing.
I am so excited about the way that this looks and just being able to make small necessary adjustments. But I feel like I'm to the point where 2020 is where I can, I am on the path in the direction that I want to go and I can start actually walking down that path rather than doing the shimmy to the side to shift shift, shift, shift into the new zone. I'm there, I'm headed in the direction I want to go and I'm so excited to move forward and to take on this new brand, what feels like a totally brand new business.
And I feel like a beginner in a lot of ways that a lot of the things that I am doing and that is wonderful. It's great. And I am so excited to feel like I am living even more aligned with my own purpose and goals. And I can't wait to share more of all of that with you as we head into the new year. Those are my four big wins as I look back over 2019.
Now of course there are a ton more things that went great and that I loved. Lots of motherhood wins and things like that, but I wanted to keep it to four and some of the big ones that just really feel exciting right now. And so those are the things that I wanted to share. Now, would you like me to share about four things that didn't go so well or that I would do differently in the future?
Four Areas Of Improvement from 2019
Let me share some of the valleys as I reflect on 2019.
Now I don't want to call these losses or you know, failures. I think that they are things that we can learn from. And so I think I'm just going to go with that. The four things that I will use as lessons and stepping stones to do better in the future are these:
Lesson #1: Schedule with Intention
Number one, pay closer attention to my travel schedule now. I love to travel and I love to travel for work and I love to travel for pleasure and a couple of times this year it seemed like all of my fun travel was right on top of itself. In the spring I went to Germany and to Portugal and Spain all within the same month and those are both really fun big trips and I feel like they could have deserved little bit more space just so that I could appreciate them, prepare for them and anticipate them a little bit more.
The same thing happened in November when I went, I was gone every single weekend in November because I had some work things. And then I also had some some personal things and it was, it was fun and it was fine, but I just. I will pay a little closer attention as I plan my travel schedule for 2020 so that all the different things that I do have a little bit of space to breathe. And that they have the attention and the fun that they deserve.
Really, I believe that anticipation for a trip is like half of the fun of the trip. And so I want to make sure that I'm able to do that. Of course, I would love to do like a quick last minute weekend trip here or there and I will definitely take advantage of those as they feel right. For the most part though, I love looking at the overview and um, and what I really need to do is make sure that I am able to reschedule or say no to the things that just feel like they might be two on top of each other. So that's my number one thing that I can do better in 2020.
Lesson #2: Focus On Sleep
The next thing that I'm going to try to do better in 2020 is really, really focused on sleep. This is something that I have been trying to do better at and I feel like I'm doing an okay job at, it's going to be a true, true focus to continue the effort in through 2020 to just believe that sleep is as necessary as wakefulness.
I have a whole episode coming up in the new year. I'm going to do sort of an essential health wellness for mind, body and spirit in the beginning of the year for January, 2020 and sleep is going to be one of the things I tackle and so I'm going to talk more about that. Some science and research and also some personal experience that I've had as I've been working on this.
I for years thought that I was a person that just didn't eat a lot of sleep. I like remember telling people that, "Oh, I don't need a whole lot of sleep." I would stay up working on projects until two or three in the morning and then I'd get up to go on a run at six and it's just not very healthy or sustainable.
I've been doing better, but it's something that's really going to be a focus in 2020 to get more sleep and do it with intention.
Lesson #3: Invest More Wisely
Number three of the things that as I reflect on that 2019 I want to do a little better, is to pay really close attention to my investments of money. Now, this particularly applies to my small business, but I also want to mention that this, whether or not you run a small business, this is something that I think that we all need to be really aware of.
Where is our money actually going and is it behaving? Are we using it for the things that we want to, are the investments of our money yielding positive results?
Now, I don't believe that money has to yield only money. That money can yield positive results of energy or more time or enjoyment and fulfillment. Those are all things that can happen. You know, you can invest your money for a house cleaner, you don't get more money back, but you definitely get more time and maybe some fulfillment back.
So from the perspective of my small business though, this last year, there were a couple investments that I made that I don't believe that the yield, that it wasn't a net positive investment. And just for the sake of transparency and, and authenticity with you, I think that, I'd love to share. One of them was my book launch parties.
I think they were fantastic events to attend. I hope that all of you who came to the book launch parties had a fantastic time and I really tried to spoil you and to take care of you. And the food was great and the locations were great and the swag was fun and they were a huge, huge financial investment.
They were also an investment for the people who came. So there was a ticket price that people had to pay to be able to come to these events. But as I look back at my financial, my financials for 2019, I spent far more money on hosting these events than I then I really wanted to actually, I mean, I think that I got a little bit away from me, you know, how things do and I, my initial plan for these was to have like a $25 ticket price and have it open to as many people as possible and just have some, you know, some simple appetizers and stuff.
And it kind of snowballed into a bigger event, which then meant more money and meant more investment for the ticket prices and less people that could come to in general. And basically it was a learning experience because I thought they were fantastic, but I also lost quite a bit of money from a financial perspective.
I did not come out ahead or even break even with those launch parties. It was a good reminder because I think my ego got involved a little bit and I wanted them to just be really fun and big and feel special and feel fancy. And that required more money than I really should have spent. So that's just something I'm going to take forward into this next year of where do I really want to be spending my investments? What is going to yield not only financial results but also um, positive results as far as impact and energy and connection.
Those are things that matter a lot to me and I think that week it can be said the same for our personal lives as it is for our businesses. How are we using our money in a way that yields a net positive investment of energy, enjoyment, uh, and just general wellbeing.
And if we can look back and see a couple of places where maybe we are mismanaging our investments, that we can make some small adjustments to that.
Lesson #4: Finish One Thing Before Beginning The Next
The last thing that I want to share for my reflection on things that I could do better in 2020 is this by no means the last thing that there is because there are plenty of things that I will continue to improve. And I think that this is just the nature of our lives and progression. And the pathway toward our future. This is all we, there are so many things that we can be learning all the time, but it's fun to just call out a few and to reflect on them.
The last one that I want to share today, my number four is to finish the that I start if they are worth finishing. Not all projects that I begin are worth finishing. Sometimes it's in the middle that I discover that it isn't worth finishing and then it's okay to abandon, but there are projects that I have begun.
A lot of them right now are just home projects where I actually have the materials for things sitting in the backyard or in the shed or right now I have a pile of blinds sitting in my bedroom. Granted they just arrived yesterday and they'll be up by tomorrow, but I need to schedule time to finish the projects that I have already begun before I move on to the next one as a project person. Those shiny new projects are really fun. I love to be a starter.
I love to get going. I'd love to go to Home Depot and find the materials or or dig in my selling stash and get started on a project and sometimes I get derailed by the new project before I've even finished the old one. It's because there is this really fun energy at the beginning of things and sometimes that energy wanes toward the end and in a lot of times, especially with home projects, the last 10% could take 50% of the overall time to do it. Because it's just wrapping up those excruciating final details that can be so hard before I take on new projects that require me to invest all of that beginner energy.
I am going to try in 2020 to use some of that anticipatory, really exciting, bubbly, beginner energy to reinvest in the projects that need finishing that don't need beginning because I already began, but they need finishing. So just for a little bit of accountability, I want to share a couple with you right here.
Lattice on the Shed
One of them is to put lattice on the bottom of my shed in my backyard. I bought the lattice two months ago and it's been sitting against the fence and it said a bigger project, I need to get out the saw and the saw horses and the, you know the nail gun and things like that and it's cold right now granted.
So there are reasons why it hasn't been happening right the second I really want to do it and then I look at it and I'm like, I don't know if I really want to do it that bad but I do and so I'm going to get it done before I tackle another big project that I have to go buy material for. The second thing is refinishing my dining room table that maybe you've seen on Instagram stories has so much flood damage.
Refinishing My Dining Room Table
I didn't realize at the time or I would have had the insurance cover it, but now the claim is all all finished and we just have, it's a vintage table. It was created in the 50s it's this beautiful Dutch mid century modern table and the finish is just flaking off, just like flaking off like fish food.
I need to sand it down and restate it and refinish it and it's a big project and I want to do it and so I need to put aside some time to, you know there's two big, before I take tackle any other home or garden projects. I should just finish the ones that I already have on my docket because I believe both of them are worth finishing. So focusing on finishing, not only beginning, that's going to be something that I work more on in 2020 now before I move on to the next section, which will be our projections, I think it's a little easier and will actually be a little quicker to go through.
REFLECT
I want to give you some time to reflect. So if you print out the printable great! You have it and you can do that.
If you have not yet or you aren't going to, that's also fine. So just consider it will be really, really helpful if you write this stuff down though because a lot of times we just think about it and we think about it and then it's just in our head. And then a new thought comes in and it disappears and we didn't actually give ourselves the space that we need to to change to actually like internalize these things.
That's how we progress is by taking action and by reflecting and really determining what is happening in our lives. This is just that measure of mindfulness and intention that makes all the difference. So I want you to reflect on 2019 and you may need to go through your phone photo calendar or go back through your planner or something to help you remember what did happen in 2019. Twelve months is a long time and maybe as you flip back through, you'll have some of these things come back to you.
If you can't remember them right off the bat, I want you to consider for yourself for big wins and there will probably be more than that and they don't have to be big like you wrote a book, okay?
They can be things like you got better at packing lunches in the morning without feeling frustrated or you got a little better handle on your inbox this year. Four things.
As you reflect back on the year, that felt like really big fun wins and if you're using the worksheet, you can write down what they are and then write a couple sentences about how that felt and what you loved about it. The next thing I want you to do is to do the same for your things that you'd like to improve on.
What are four things that didn't go your way in 2019 whether because of your own responsibility or because of a circumstance that was out of your control? If it's because of something that you did, it's a lot easier to write down what you can learn from it.
If it is a circumstance that kind of got the better of you in 2019 that you didn't respond or react the way that you wanted to or that you don't feel really great about what happened, you can take some time in this next section to write down how you can learn from it even though it's not something you would have chosen or it's not something that you love. It doesn't have to be.
You don't have to have good feelings about bad things that happen or things that you don't ask for, but you can learn from them. And as we do that, as we reflect and learn from the things that are happening in our lives, especially from the circumstances that we can't control, that is where we actually to make progress.
That's where we actually start to feel a little bit more centered and a little bit more settled. If you take the time to do this, to reflect on 2019 and your big wins and things you can improve on, I believe that you will feel this deep sense of gratitude, not only for the things that went well, but you will also start to feel some of the gratitude that you can feel for the things that you will learn from. That's where you start to be able to turn those things around and that everything that happens in our lives can actually become a stepping stone if we choose to look at it that way.
Nothing has to be wasted. Those negative feelings or the unfortunate events, they don't have to be wasted. We can use them to move forward and to feel better. Okay.
Project into 2020
On to the final section of this show, you guys, this is my favorite part: project.
Now I have to tell you the reflect is really important is really, really important. We want to at the new year, jump straight into projection. We want to jump into goals and planning and anticipation and resolutions. Those are the things that we really like thrive doing. The reflection piece though, is so important because it informs us as to our reality. When we clearly understand where we are, what has actually been happening in our lives, what goes well, what we can work on. That really sets us up for success. As we create projections for the future, as we set goals, as we dream big, because our dreams can be impossible, they can be big crazy out there dreams.
However, the first step is always going to be close to home. The first step toward any big goal is going to be something that you can do today. That is how a dream starts. It starts as a single action that happens today or tomorrow better if it's today, so I really want you to focus on the reflection part before you jump into the projection part.
However, once you have done your reflection and you get kind of in this mindset of what is going on, what went well, what can go better and how do you set yourself up for success? Then it's really fun to turn it on to 2020 what are we going to do? How do you want to feel? How do you want to feel in 2020 that is really the question. What are the types of things, actions, goals that will help you to feel the way you'd like to feel that will support you in the way that you would like to experience your life?
I feel really actually more prepared than usual this year for 2020 or the new year in general because of my scheduling and planning system that I started using in August, September this year that I shared a whole episode with a massive planner and so I'm going to refer you back to that because I think as you project for 2020 this block scheduling system and planning from the inside out will just be invaluable.
It's a 10 page workbook. It's a serious serious program that will help you. I mean the program itself isn't serious. It's not really a program that's a misnomer. It is a system that is completely person personalizable personalizable is that even a word? Personalizable that can be personalized in a way that you are able to on a daily basis be living out this feeling like what you would want out of your life. It's really fantastic and so I'm going to refer you to that episode.
It's number 56 I will link it in the show notes. You can head there and if you have not yet listened and if you've listened and have not yet printed out and filled out the planner system, I think that that will be really, really helpful.
As I project on 2020 I realized that so many of the things that I would like to do to accomplish and to feel in 2020 are things that I have already begun because of this block scheduling system, so some of the general lifestyle things that I would love to continue into 2020 are spending time outside every single day.
This is something I started a couple months ago that I love and I've been doing it consistently and it feels amazing. I also want to continue to have time set aside in my week for things that I simply enjoy doing, which really grounds me in the idea that my life. The days of my life are not like kept, that there are seasons and that I really want to be enjoying my life as a whole.
Every single day matters and I can do things that I enjoy every day. That all adds up to this lifestyle. Basically the idea that I don't have to wait until something else that I don't enjoy is finished in order to earn something that I do enjoy so I can take myself out to lunch. I can go on a bike ride in the sunshine just because it's nice.
Even if there's dishes in the sink, even if the floors haven't been mopped. Even if other things that I think that I need to do aren't yet done, I can go ahead and spend time doing things that I love. That's one of the huge benefits of this planning and scheduling system that has been amazing. So let me just give you a couple of big goals because for the most part I think that what matters most are the small things that we're doing with relative consistency that form up the basic kind of baseline of our lifestyle.
And I also love setting big goals. And so I want to tell you about some of the things that I am projecting into 2020 a lot of which I hope that you will participate in.
Four Big Goals for 2020
So I'm going to share four of my big goals for 2020 that I am really excited about.
So the first one is to start and grow Live Free From Clutter, which is my five week eCourse that begins in January, begins January 6th you can join right now. Find out more in the show notes, live free creative.co/podcast find episode 70 and I will link you straight to the page where you can find out everything you need to know about live free from clutter. The basics that you need to know are this. It is a five week shopping pause with a community so you will join. It's kind of like a sugar cleanse except for it's a shopping cleanse for five weeks.
You will only buy things that are consumable goods similar to the challenge that my family did that I talk about in my book. And along with that, you'll be learning about organization, about intentional living.
I will help you to create a personalized system for management of your belongings. This is why it's called Live Free From Clutter because by the end of the five weeks, you will have created for yourself a personalized system for how to manage what comes into your life, how to manage what you already have in your life and how to manage, how to get rid of things that you no longer want or need.
It's a really unique program. I've never seen anything like it and I think part of that is because I have really unique qualifications, not only feeling like a practical minimalist myself, but also being a mom with kids, having a management of my own household and also having done a year long shopping challenge myself, I have a really unique perspective and will be able to help you create a personalized system that helps you emerge feeling more freedom, more clarity, and more fulfillment for your life, which is really amazing.
So Live Free From Clutter. That is one thing that I'm really excited about as a projection for 2020.
Big Goal #2: Live Free Creative Camp Retreats
The second thing is another big new, I told you my business is just kind of all of these new things happening this year that I have been planning on for a long time to getting started, but the second one is live free creative camp, which I haven't talked about a lot yet. Here it is going to be a deep work creative retreat. I hosted one in November just for some friends to do a beta run on all of the programming that I have been planning for a long time and it went phenomenally better than expected.
Every single person who attended said that they got way more out of it than they even anticipated going in and it was phenomenal. So the basics of this is that it is a four day working retreat, not a conference where you go and you spend all your time in classes learning.
This is a retreat where you come and spend a lot of your time actually working on the things that you want to work on that you don't feel like you have time for in your regular life. It is like an escape to do that deep work.
A lot of the people in the one that I did in the fall were working on book manuscripts or eat writing e-courses. There are also people there who own small businesses who are just working on the management systems and the behind the scenes systems that they wanted to update that it hadn't gotten to.
I'm hosting a Live Free Creative Camp in May and the applications will be live for that in January. I'm hosting another one in November and the applications for that one will go live in mid summer. So be on the lookout for that. It is one of my huge exciting projections for 2020 and I can't wait to get started on it.
Big Goal #3: Book 10 Paid Speaking Gigs in 2020
Number three is that in 2020 I would like to establish myself as a public speaker. Now. I have done a ton of public speaking in the past and I love it. I've spoken at conferences all over the country. I've taught workshops all over the country and I feel like it's been one of my very favorite things that I do, which is why I want to take it even more seriously, take it to the next level and do this as part of my job, I am all set up.
I've done a lot of the back leg work that's involved in building a career as a public speaker. I have a demo video, I have a speaker page, I have a spot on my website where you can see what it looks like to hire me, what my keynotes are and what types of presentations that I give. In 2020 one of the things that I am going to be actively pursuing and working on is getting booked as a public speaker, not just being invited to speak for free at conferences, but actually being paid to stand on stages and deliver a message with huge impact and outcomes for the people in the audience.
This is something that I feel like I'm made for. I love it and I'm really good at it. When we find those things in our lives that have that Venn diagram overlap of something you've really, really love and also something that you're really good at, it's so important to recognize that and to be able to to do it, to chase it.
So one of my big goals for 2020 I'm going to tell you one of my big goals is to have 10 paid speaking gigs in 2020. Now, I had one paid speaking gig in 2019 so it might feel like a little bit of a jump. However I am here for it. I am doing the work, I'm sending the emails, I've got everything in the back end ready and so I wanted to share that with you.
If you are someone who hires speakers for your organization or your business, please send me an email. Let's chat. If you know someone who hires public speakers for conferences or for association meetings or for leadership, please send me an email because I would love to hop on a call and chat with you about how my presentation can make an impact for good on your audience or the audience of your friends.
One thing that I've learned is that it's really important to define the what even if you don't know the how. So my what is 10 paid speaking gigs in 2020 and I don't know exactly how that is going to happen or exactly what it looks like to get there, but I know that I have a goal. I've written it down and that I'm taking the necessary steps that I am aware of to make it happen. To make it possible to take this sort of nebulous idea and break it down into things that I know what the next step is and I can actually move forward with it.
One of the huge benefits of creating goals in the first place and creating projections for the future is that we are able then once it's spoken or written down, we're able then to take a closer look at it and break it down into actionable steps so it no longer feels impossible because I can make a phone call or I can look something up on the internet or I can write a list of 10 topics that I would be good speaking at.
The simple steps are what get us to our large goals, but you have to have the goal in the first place and you have to write it down and you have to talk about it in order to figure out the how along the way.
Big Goal #4: Convert The Shed Into A Kids Clubhouse
My last big project or projection for 2020 is something that's going to come after I put the lattice on the shed and refinish my dining table because it is a project and it's a home project, but it has one that we have been talking about and looking forward to.
Since we bought this house. You may know that we have a shed in our backyard and I already painted one and a half sides of it, so at least my view from the sink looks really cute. However, when we bought the house, we with the kids decided that it would make a really, really cool clubhouse.
It's wired for electricity because the last person who owned this house used it as a woodshop, I'm guessing and it just needs a little bit of sheet rock and some flooring and some cupboards in there to make it a really cool place for my kids to hang out. We've been talking about it now for two years and 2020 spring is when I'm going to make it happen with my kids.
Part of the reason I want to do this is because I think it is a really fun project to do together as a family. I think this is something that my kids could actually get into and help with because it's a really small space and it's all fairly basic stuff, like a little bit of sheet rock. Maybe that doesn't sound basic to you, but it's not all that hard to put together and even if we have to hire out pieces of it, I really want to work together with the kids to create the design and to make it just a fun, useful together space, a gathering place for the kids and for us as a family to spend time in.
So that is a project, a projection for 2020 that is just something that's been on the list. I think that now that the whole house is done inside and out, I think it's time to get started on the shed clubhouse, which will be amazing. If you follow along on Instagram, I'm sure that I'll share more about that as the time comes and you'll be able to see that come to life again. I don't know exactly what it's going to look like or exactly what the timeline or budget for that is going to be, but it's something that I have on my mind. I'm going to write it down in my new planner as one of my big goals for 2020 that is where all the ideas start.
Your Turn To Project for 2020!
Friends, this has been a long episode with lots of personal revelations that I've been giving you as I reflected on my own year and invited you to reflect on yours.
This is the part of the episode where you've done your reflection and now you get to think forward into 2020 what are a couple things that you see coming in the new year?
What are projects that you would like to get started on and finish?
What are some big goals that you have?
What are things that you want to bring forth and create this year?
It's a really fun exercise to just not put any limits on yourself. Go ahead and just write down all of the things that you can think of and you can go through and edit it out later and maybe you know, choose and decide on a couple rather than having 50 I think just stream of conscious brainstorming is the best way to get started on a big list like this though because sometimes letting ourselves just dream big is where we can find some of our true inner desires and that is a really important thing to pay attention to.
Now if you have gotten through this whole episode on a run or a car ride, I want to remind you and encourage you to head to the show notes live free creative.co/podcast episode 70 where you can find and print off your reflect and project year end planner. This will help you answer these questions for yourself in real life.
Write them down, use a pen and paper and write it down. As you do that, you will gain clarity, you will gain understanding and you will. I guarantee you will feel a huge amount of fulfillment and gratitude as you think about the year that you've just been through and you look forward to the year ahead.
Conclusion
This has been an amazing year for us on the podcast. Live Free Creative has grown incredibly this year. I've had some awesome opportunities. We've launched Patreon. If you're a Patreon member, thank you so much for participating. If you are not and you're interested in it, getting a bonus episode every month and being part of our online digital book club and interacting in a new way, then you can head to patreon.com/live freecreative and find out more about that.
I started the podcast in September of 2018 but I released a show every single week of 2019. I don't know that I have ever been that consistent with anything in my entire life and I am so grateful to you for showing up and listening.
I show up and record, but you show up and listen. It means so much for you to share a little bit of your attention with me. My hope is with each episode that you've listened to, that you feel a little more free to live the life that you desire, that creative, adventurous, and most of all intentional lifestyle.
Big plans for the podcast in 2020 great episodes coming your way. I've already been planning out the first few months of 2020 and I am so excited to record these episodes for you, so make sure you subscribe.
Make sure that you share the podcast with your friends and family who will benefit from it. I would love to see you leave a review if you haven't done that yet.
It's a huge way to get the podcast into the ears of more listeners and more than anything, I just am so grateful for you. I want to say thank you so much for being here. I can't wait to see some of you fill out the printable. The reflect and project worksheet. Share that with me on Instagram. I would love to see what you're up to and what is happening for you and guys. Have a fantastic week. I'll talk to you soon.