Episode 71: The Power of Pressing Pause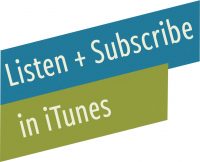 Introduction
Hi there friends. Welcome back to the show. I'm your host Miranda Anderson. You're listening to episode 71 of Live Free Creative, The Power of Pressing Pause.
I'm super excited about this episode. It's a great introduction for the New Year. As you are evaluating the things that are going well in your lives and the things that you might want to switch up a little bit. Who knows?
One of the best ways that I have found to really take a hard look at a specific area of my life and to reset is by pressing pause and that's what I'm going to share about in this episode. I'll give you a few examples from my own life and challenge you to press pause in at least one area of your life in the upcoming weeks so that you have the space that you need to be able to take a real look and evaluate and decide with intention how you would like that area of your life to look moving forward. Before I dive all the way in, I want to start with a quick segment. This one is called odd jobs.
Segment: Odd Jobs, Snowboard Instructor
I thought it would be fun, because it is winter time, to harken back to the year that I spent as a snowboard instructor at Sundance resort in Provo Canyon, Utah.
I was in college and I had spent my whole life skiing and snowboarding. I loved the mountains. I was familiar with being up there and I thought, what a better way to get to snowboard all the time, then be a snowboard instructor! So I went up in the fall, did an application and also did a little like on the hill test. It was determined that I would be a suitable instructor for the adults who came to Sundance to learn how to snowboard.
I spent the next several months going up and down the same front half of the very easiest hill on the mountain with groups and groups of wonderful adults who were interested in learning how to snowboard for the very first time.
This job played to a couple of my strengths. I love being with people. I have an easy time getting to know people and am pretty outgoing and so it was really fun to chat and, and hang out with these people and get to know them. And it also was apparent to me fairly early that the monotony of teaching the same types of skills over and over and over again was not going to be my very favorite. That going up and down this same little bit of hill over and over would get a little old.
One of the unexpected results of my season as a snowboard instructor was that I myself stopped snowboarding that year except for when I was teaching. I just couldn't bring myself to want to strap on my board and go snowboard when I had spent the whole day doing it. So for a challenge and just a little bit of extra fun, I took up telemark skiing and started to spend my free time t skiing on the hills at Sundance.
If you're not familiar with telemark skiing, it is kind of the old school predates even regular downhill skiing where your heels are free and so rather than just curving down the mountain, you actually kind of lunge down the mountain.
You may have seen people do this. It's really popular for people who like to go back country skiing because you can actually, your boots are flexible and you can hike up the hill. You can actually put skins on your skis and cross country ski up the hill and then take the skins off your skis and telemark down the hill.
I never actually did that. I gave it a try and decided that I really liked it and it was a nice break from all of my snowboard lessons that I was giving over and over again during the day.
One funny story relating from this experience as a snowboard instructor came a few years later when Dave and I were dating. He hadn't grown up skiing like I had and I was excited to introduce him to this different kind of cool type of skiing. And so I used all of my skills as an instructor to teach him about telemark skiing.
The first couple of times down the hill he was, you know, figuring it out and I was patient and kind as he got down the hill. By the end of the day, the last round, I decided to challenge him to a race, knowing how competitive he is and also how athletic he was. I was not messing around. I was going my full speed without even looking behind me and I'm thinking I'm just going to crush it.
We went down and down and down. And as I get to where I can see the lift ahead of me, I have the last like 30 yards to go of the hill. I turned around to kind of see how far up the mountain he was and if I had really left him the dusk, maybe feeling a little bit bad at this point. And as I did so he passed me on the other side and came cruising into first place at the end of the hill. This is his very first day telemark skiing! So either I get to take some credit as a really great instructor or we chalk it up to Dave's being competitive, athletic, and super talented. I think maybe a little of both!
What does it mean to "Press Pause?"
I'm super excited to jump into his sharing about the idea of the power of pressing pause in distinct areas of your life in order to achieve specific results. Now, what does a pause mean?
You've all paused a movie before you've paused a podcast. You've paused a show, right? A pause means to stop temporarily with the idea that you will probably press play again when you have, you know, gotten up to do whatever you need to do, where you're waiting for someone or you, you experience this right. You know what it is to press pause.
I have seen the effects, the positive and powerful effects of pressing pause in my life, in specific areas in my life. And I'm going to share a few examples.
Personal Examples of Pressing Pause From My Life
Blogging Pause
Back in 2012, I decided I wanted to have another baby. And at the time I was blogging five days a week, not making any money at it, but I was blogging five days a week as a hobby. I was running a custom sewing business where I was creating costumes and dresses gowns for people as a business. And I was working part time as a nurse.
I'm a diabetes educator and a registered nurse and I also was taking care of my four-year-old and two-year-old sons. I decided I wanted to add a child. And when I did that…when Dave and I talked about this, he recommended that I stop doing something in order to have the energy that I would need to be able to, you know, be pregnant. First of all, because I have really difficult pregnancies. But then also to just manage having a third baby.
It was so wise. And I remember having this kind of face off for a minute cause I was momentarily determined to do everything, have three babies and do everything else. And he said, "Why don't you choose something to pause."
And I decided it was really clear when he invited me to choose something to pause that my blog was something that I wanted to set on the back burner for a while. And so I didn't know exactly how long I was going to do that, but I knew that in order to survive my pregnancy, what ended up being a cross country move as well, unexpected as these things tend to be in my own family. And then having the baby and the holidays and building a house and all of that. I decided to take the year off from blogging.
It wasn't a predetermined year. It was just, "I am going to press pause on this and release the expectation that I have to keep up with it and we'll see what happens."
Well, my immediate feeling was relief, just absolute relief because I realized that I had been doing it because I had been doing it.
Now at this point back when I pressed pause on my blog, I hadn't made a single dime from my blog ever. I had been blogging almost every single day since 2007. So five years.
This was a pretty intensive hobby that I was spending a lot of time on and I really enjoyed it. I was writing, it was like a family journal. I was writing, I was sharing projects, I was sharing crafts and tutorials and all of my sewing projects, but it didn't qualify as a business because it didn't bring in money and that's the definition of a business. So it was an easy hobby to pause.
I also actually now that I'm thinking about this, decided to stop taking sewing orders for an indefinite amount of time and that's something that have never picked back up since the blog. As you know, I did pick back up after about a year and a half, but sewing orders is something that I decided to press pause and I didn't ever pick back up and this is why I'm going to tell you a couple of important things about pressing pause and one of them is this.
When you press pause, you give yourself the space that you need to have a clear evaluation of what that area of your life actually looks like and feels like.
When you're in the middle of doing the thing that you always do, you are physically, mentally and emotionally incapable of seeing it with a clear perspective. I've heard this referred to as trying to read a label from the inside of the bottle. When you are in the middle of your life, you cannot always see it clearly, especially when you do drill down into a specific area.
So something like blogging that I had picked up sort of as a a fun hobby and then continued and found a lot of joy and connection through, but years went by and I realized when I pressed pause, not before, but as soon as I decided that I was not going to hold myself to my blogging standard, my, you know, at least weekly check in often daily, I realized how much energy I was putting into it and how over time it had become more of a habit than a passion.
It had become more a system of doing things than an intentional way to spend my time and resources. That was really a light bulb for me because I believe that if I had not ever taken that pause that I may still be doing it the way that I had done it. When I was able to step away from it and get some clarity, give myself some space, I kind of shook it off a little bit. I realized what else I could do with my time and how exactly I wanted to approach it.
A year and a half later when I decided I want to go back to blogging and I was missing different aspects of it, I realized that I could do it better than I had before that because of the perspective that I had from stepping away and pressing pause, I now had an entirely new vision for what this could be and because I had stopped doing it, I had a fresh start.
I didn't have to continue anything that I had done before. I could start with new ideas and a new approach and it didn't feel as difficult as it might have if I was trying to shift to newness in the middle.
When you have a clean pause, the way that you begin gets to be different as well and that is really important to round out this story. When I came back to blogging in 2014 maybe the early 2015 I did so with a very clear vision of who I wanted to speak to on my blog. The types of things I wanted to share and most importantly for me at that time was that it was going to be a business. It was not going to be a hobby any longer. I was going to make money at this venture because it required so much time and energy to do it well and so I felt like if I'm going to do it, I want to do it and go all in for a while.
Starting from the first month or two that I started back blogging, I was able to start working with sponsors and did that for the last several years and really have a lot of amazing opportunities working with sponsors through my blog and Instagram as a business. That never would have happened if I hadn't pressed pause because I wouldn't have been able to have the clear perspective that that pause gave me.
Custom Sewing Pause
Now, I mentioned this realization that I had as I was recording that at the same time that I decided to bring plum into our lives, I decided to stop taking sewing orders. That was really a logistical decision because as I mentioned, I get so sick during my pregnancies that I really for months am unable to really function. I am super tired, I am in am super sick.
And so I knew going into the idea of I'd like to get pregnant in the next several months that I needed to finish up my sewing orders. And at the time I was several months out, I think I was taking orders for two months in advance. And so I simply paused my orders and said I'm not going to take anymore.
I knew I had to fulfill the orders that I had that were, you know, maybe between December and March or something. So I got through all of those orders and then I was pregnant and I didn't want to take any more orders and I didn't take any all the way through my pregnancy. And so here's the clarity that came from that pause. I realized how little I enjoy making custom orders for other people. I really enjoy sewing and I actually, I mean maybe that's false because I do enjoy making things for other people.
But I was not charging a high enough price point for the time and energy that I spent on it to be worth it. I recognized through that pause, pressing pause on my sewing orders that I wanted to be able to enjoy sewing for myself or my family and share some of those sewing lessons and tactics and skills online on my blog on that platform, but not be personally involved in custom sewing for other people anymore. And so I stopped. I pressed pause, but then that pause turned into a stop. And now on occasion when I share something online, I have people reach out to me and offer to pay me to make something for them or to could I. So this for them and my answer, unfortunately, unless you're one of my family members, is no! I love, I love teaching you how to do these things for yourself or helping you find someone in your area who can do it.
But I realized through pressing pause that I wasn't interested in doing that for other people. I really love doing it. I just don't want to do it for everyone.
That's a really powerful lesson that I wouldn't have learned if I hadn't decided to stop for a while if I hadn't put a temporary pause on this particular aspect of my life and given myself this space to realize how it actually felt to not do it.
I've mentioned this a lot of times on the show because our, our brains love to do what they're already doing. We get in, we're just creatures of habit so we get into a particular rhythm or a system. Even if you don't think that you have a system, I guarantee you you have a system because you like to do things the way that you do them. Whether or not you've chosen that with intention and so when you press pause, the power of that is breaking that system down in order to come at it at a new angle.
If you have any negative systems in your life, simply stopping for a little while, pressing pause on that system will slow the pathways long enough for you to start to consider how you would like to form new ones. That is incredible. This is the power of habit. This is the power of having systems that are set up for success in your life. A lot of them don't happen by default. They happen with intention and sometimes in order for the intention to take place, a pause has to start us off.
Shopping Pause
I want to share a couple more pauses that have just been life changing for me. One of them of course you if you've been listening to the show for any length of time, if you've read my book or if you have been following along with any of anything that I've done since 2017 you are familiar with the one year shopping pause that my family did in 2017 for 12 months. No non consumable shopping.
This experiment with minimalism was absolutely pivotal in the way that I, not only shop now, but the way that I live my entire life. I believe that the decision that we made to pause our physical consumption or consumption of physical material goods actually translated so much deeper into my heart and mind as I would have been able to clearly see the way that I consume all types of things in my life. And how that affects me the way that I want to be spending my time and energy and money and resources and, and how I want to build my relationships and with what I would like to build my relationships. That shopping pause went so far beyond just stopping shopping. It really has been transformative.
And if you, well, I don't expect you to pay attention to the details of my life, but I can see very clearly how that pause has influenced only my personal material consumption, but also the way in which I interact with material goods in general with the way that I choose to spend my time, how I want my work to go and the overall impact that I hope that my life has on the world.
That sounds dramatic and it sounds like this big thing, but I am telling you that the power of pressing pause in that one simple area of my life was able to give me the perspective or start to give me the perspective. It at least gave me that first glimmer of what it meant to be intentional of what that actually looked like. And more importantly what it felt like. I had believed in the power of relationships, in the power of owning my time and energy in the power of understanding clearly what mattered most but until I actually put it into practice in my own life and I think it was helpful that it was a physical practice that I was actually physically doing or not doing, things that that then translated into this really internal application of what it means to live an intentional lifestyle. That's the power of the pause.
Sugar Pause
Two more examples I want to share with you before I give you some invitations. One of them was early 2019 I decided to do a sugar cleanse, a guided sugar cleanse with a local holistic nutritionist, Shelly Rose from Pure Roots Nutrition and she is actually hosting another one coming up in the next couple of weeks.
So I will put the link in the show notes if you're interested in a guided sugar cleanse. It was fantastic. It was a 21 day pause from eating any type of refined sugar or even like refined grains. So I didn't do any white flour or anything like that. You would be shocked. Absolutely shocked how many of the things that you think are savory or you think are just sort of normal healthy foods have sugar in them included.
Because so many of our processed foods now include processed sugar. I was blown away by the intention with which I had to choose my food and 21 days really was like the perfect amount of time for this because by the third week I kind of had a little bit of a groove, but I will be honest. The first couple of weeks were a little bit intense and in a good way.
I found myself like really eating a lot of the same things because I already knew that they were safe for the pause. Again, the same principles here apply because I was able to stop something temporarily. I was able to get a really clear look at it.
I felt like we were eating fairly healthy. I felt like personally I was making most of the time good healthy choices. Now I have a background in nutrition myself. I worked for five years as a nutritionist, a diabetes educator, doing nutrition and exercise counseling for patients with Type Two Diabetes. Doing the sugar pause reminded me of a lot of the principles in nutrition that I know and understand and believe, but the pause itself helped me put them into practice. Again, this goes back to actually applying and living the things that you know to be true rather than just knowing them or thinking you understand them during the sugar pause.
In the a couple months leading up to it, I had eliminated a couple things from my diet already and then during that sugar pause I felt so good and by the end of a couple months surrounding it, I had lost around 10 pounds, which I wasn't. I didn't feel like I was overweight to begin with, but my, my body naturally assimilated back into a more comfortable range for me.
I felt like I felt better in my body, my clothes fit better, and I had more energy, felt like I was sleeping better and just generally felt better. Now, this was a temporary pause, so I took three weeks off. But the skills that I learned in the application that I learned came with me after the pause. And so this whole year, 2019 even though I only went completely without sugar for three weeks, I've noticed that our eating habits and the things that I'm drawn to have slowly shifted, slowly shifted to the point where I'm making far more better whole food decisions than I have.
You may remember if you fall on Instagram earlier the summer I made the decision that we were going to be a farmer's market family. It's something that I care about shopping local, supporting local farms, eating organic, local healthy food, um, being involved in the community that way where I'm out interacting with these farmers and, and some local growers and makers. It's just been fantastic. And so it's been several months now and I absolutely love farmer's market days.
I feel like I'm cooking better, I'm eating better, I'm loving on food more. And I would trace a lot of that back to this short three week guided pause that I did last January to just reset myself and in that resetting I was able to begin again with new intention. I also want to mention because I think it's important, part of the reason I believe that the sugar cleanse had such an effect on me was that I was really invested in it.
I was financially invested because it was a paid guided course and so I paid for it. I could have stopped eating sugar for three weeks on my own, but I wouldn't have had the community, the weekly guidance and all of the information that Shelly gave along with it. That combination was so powerful for me. It made much greater of a difference because I took it so much more seriously than if I was trying to do it on my own or if I didn't feel in community with other people doing it. I also loved the information that I was getting on a weekly basis. While I did that. I'm guided sugar cleanse, so investing in these pauses can be really helpful as well.
Sponsored Work Pause
The last personal pause that I want to mention as an example here today, I've talked about before but is that I stopped taking sponsored posts for the most part during 2019 especially early on when I was working on my book.
Now this was a deliberate pause, a temporary stopping with the intention to use that time on something else. I stopped taking sponsored posts in order to use my working hours to write and publish and promote my book.
That was a little bit of a scary pause. Probably the scariest one that I've done, even our year long shopping pause didn't feel like it had any real dramatic implications where this was like cutting off my income source for a while in order to reinvest the time, not the money, but to reinvest the time into something different.
If you are sensing a little bit of a pattern from the things that I've shared today, you are going to be right to assume that in stepping away from doing those sponsored posts, I was able to gain some perspective and some clarity. I realized how I felt not doing that work and how I felt doing this other type of work.
I've shared on the podcast that my whole business model seems to be changing a little bit this year and it's changing from having my full income derived from sponsorships with third party companies into owning a lot of the things that I share. My course Live Free From Clutter, my retreat, my book and new things to come in order to make a really clear message and a really clear commitment to only share the things that I believe have the impact to better your lives, to really make an improvement to help you, as I say at the beginning of every podcast episode, live a more creative, adventurous and intentional lifestyle.
That is my hope with everything that I share and when I am able to do that through my own courses, my own retreats and my own books and messaging, I'm so excited to be the one who owns that message completely.
This does not mean that I will never do a sponsored post here or there. It doesn't mean that I will never have sponsors on the podcast. It's something that I would love to do. Making sure though that those sponsorships are always in direct alignment with the messaging that I hope to share and that will be things that will be uplifting to you. I also love supporting my fellow bloggers and influencers in the things that they share because I know so much work goes into sponsorship sponsored posts and all of that ad content. It's really a full time job. It really is. That's why I had to stop doing it in order to have the time to do something else because it is a full job.
So pausing in order to fulfill a different purpose really gave me some added perspective and it helped me feel what my life feels like without it. I think that is such an incredible power of the pause that you don't only get to think about it. You actually get to feel what your life is like when you're doing something different or when you are not doing something that you always do. Now I'd like to issue you an invitation.
An Invitation to Press Pause
I want to share three specific ways that you can press pause moving forward. In this new year. We're just about to the new year. Whew. Do you feel all of the excitement and maybe even a little bit of the pressure? Don't feel the pressure. Let the pressure go feel all of the excitement and the magic and the fun of starting something new. This new gear, this new decade. I want to share three specific ways that you can implement the power of pressing pause in your own life.
Three Ways to Press Pause this Year
1. Thinking Pause: Meditation
The first one I believe is super simple and it has made a profound difference on my life this year. The first one is meditation. Now meditation is pressing pause on doing anything for a very short period of time. From one minute to three minutes. I do about 10 minutes a day of guided meditation. I use the Headspace app and I love it because I don't have to think. It just like tells me and kind of guides me through it. And if you don't want to use, there's lots of free apps as well. I pay annually for the Headspace app. I think that it's a worthy investment, but there are lots of ways to meditate for free. So you can certainly do that when you press pause on your not only your actions but your thoughts, that constant bombardment of background noise that you tell yourself all day long, you are able to clearly invite the types of thoughts that you would like to have.
Let me say that again. When you meditate, you press pause on the background noise running in your head, so you are able to clearly choose the thoughts that you would like to have. And your thoughts are going to be what cause your feelings. So as you meditate you are actually able to choose the types of feelings that you would like to have in your life. How powerful is that?
Through meditation, you create space to emote with intention and to preserve the peace in your life. If you have not given meditation a try as a regular daily practice, I'd like to invite you to to give it a try. Just experiment with it, press pause on your actions or thoughts for one minute a day, 10 minutes a day. I do it first thing when I wake up in the morning before a whole lot is going on.
That works for me. But what I find is that then later on in the day when things are hectic and I start to think things that cause me to feel overwhelmed or stressed out, I'm able to easily escape to that place where I know that my peace can be found because I practice it every single day. I practice creating space in my mind for the thoughts that I want to believe. So when later on in the day other types of thoughts come raging in, I can let them go and again find that place where my head is clear and I am sure of the things that I know that is one of the most helpful things about meditation. Being able to just hold onto the piece that I feel hold onto my own emotions and it requires practice and that practice is just the daily act of pressing pause on my thoughts through meditation.
So I want to invite you to participate in some meditation.
2. Work Pause: Vacation
Number two, I'd like to invite you to press pause on work. Whether that is work around the home, if you're a stay at home mom or whether that is actual work that going to an office, whether you're an entrepreneur and your work is online like mine, when you are at work, be at work and when you're not at work, give yourself permission to actually stop working for a while to evaluate how things are actually going.
Before I pressed pause on my blog or on my sponsored posts, I continued to work in the way that I had been working simply because it was what I was doing. When I pressed pause, I was able to see it clearly and make new decisions in a way that benefited not only my own personal life but the business itself.
The power of pressing pause on your work even for a short time. Maybe you just give yourself an actual weekend. Maybe you take a real vacation where you don't bring any work and you don't talk about work and you don't think about work. If you're able to give yourself some space to actually evaluate what's going well and what could be improved rather than just doing the things that are going well and could be approved, you will notice that everything gets better.
3. Shopping Pause: Live Free From Clutter
The last and third invitation that I have for you is to participate in a shopping pause. Now, I am going to tell you about the one that I'm hosting. You do not have to participate in mine. I think that it is valuable simply to inform yourself of your own habits, to do a shopping pause at some point in the next couple months.
As we start into this new year, what this will do is enable a truthful and honest look at your personal shopping habits. The way that you consume, the way that you think about the things that you own. We can't get away from the advertising and marketing and messaging that's out there, but we can choose to interact with it in a way that serves our own values and purposes rather than the agendas of the people selling the guts.
I mentioned earlier in this episode that my shopping pause not only changed my shopping habits but actually changed my heart and changed the way that I look at my life and the priorities that I have and how I align myself with those. I believe that pressing pause on this physical consumption has the power to do that for you too.
In my Live Free From Clutter five-week shopping pause, this will be a guided program so you will have the support of me as your guide and as well as the community of people who are joining us on the Live Free From Clutter guided five-week pause. We will be together not shopping for anything non consumable for five weeks and along with that, just like when I did my sugar cleanse, I will be teaching you about the principles of intentional living organization and system set up along the way so that you not only don't shop for five weeks, but you also enrich your mind and your heart with new information, with ideas that help you apply the principles of intentional living to your unique life.
There will be an audio lesson every week as well as a live webinar that has not only a live question, answer section, but also an additional lesson so that we can dive deeper into a related subject to that week's lesson. The weekly audio lessons include the following topics:
Number One: Shopping Pause To Create Space
Number Two: Use What You Have. That is one of my favorite concepts and I'm super excited to teach more about it.
Number Three: Simple Steps To Organizing Anything. This is where we get into actually digging into your home and decluttering specific spaces in your home.
Number Four: Energy Management 2.0. I've talked about energy management on the podcast and in my book. This takes it even deeper and discusses it further
Number Five: Creating Systems For Maintenance.
I don't want to drop you on the other side of the course. Feeling like, ")kay, that was great. I did that, but now I'm just going to go right back to the way things were." I'm actually going to help you create your own personal system so that that pause and that clarity that you gained will actually be able to be implemented in a way that you can create new pathways in your brain and new systems in your life.
Now, the webinar topics are going to be these and I love these:
Number One: Respond versus React. Super important for intentional living.
Number Two: Abundance mindset. Something that we all could use more of. I could listen to someone teach about abundance mindset all day long.
Number Three: Separating Emotion From Belongings. This is something I've had people ask me about time and time again and I felt like live free from clutter was the perfect environment in which to teach it.
Number Four: Balancing Your Yeses and Your Nos. This goes more into your intentional lifestyle as well as your shopping habits.
Number Five: The Big Question that will help you determine what to bring into your life and what to leave, where it is.
I also have two incredible bonus lessons. One is "Getting the Family on Board with Minimalism." Number one by far, most asked question when people learn about our intentional living journey.
"How did you get your husband on it? What is your kids think? What about your in-laws giving you all of the stuff?"
This is the bonus lesson that will help you approach those relationships in your life in a way that is enriching.
Bonus Number Two: Practical Minimalism and the Holiday Season. Not only the Christmas / Hanukkah holiday season, but also birthdays and Easter and all of the holidays that seem to feel more overwhelming than uplifting because of everything that is expected surrounding them. This is the bonus lesson in which we'll talk about how to determine some personal values and some personal guidance where you can still create magic but also keep sane and keep your house from becoming buried in all of the excess.
Live Free From Clutter goes far beyond most decluttering courses that teach you, you know about how to organize the your paper files. This course is about changing your mindset, which then can yield lasting change in your action and your habits.
I believe that if you desire more time, money, and energy in your life, Live Free From Clutter will be incredible for you. If you embrace challenge and are motivated by progress, this might be a great way to start your year. If you want to declutter your house, your schedule and your mindset, pressing pause with this five-week shopping pause will help you to do that. I think that this third invitation to create a shopping pause or to join mine will be something that will really make a lasting impact on your life.
I was mentioning a couple of weeks ago to one of my mentees in my creative mentorship program about how I used to feel like my underlying emotion, the emotion that I felt most often in my life. If someone had asked me, I would've said it was "overwhelm". That was sort of my default emotion several years ago, and now if you ask me my underlying emotion, I would respond honestly that it is gratitude or fulfillment.
If you feel overwhelmed, if you feel stressed, if you feel like you have too much stuff and too much going on and you desire a sense of peace and fulfillment and abundance in your life without adding more, I invite you to press pause, meditate, take a real vacation and join me on a shopping pause that will enable you to step away, evaluate, and then step back into your life with a clear set of intentions for how you would like to live moving forward.
If you feel a little tug in your heart as I share about Live Free From Clutter and you feel like it's something that would be right for you, you can find all of the information that you need and register through the link in the show notes or if you just slide down a little bit on your podcast listening app, I'll put a link right there where you can log in and join because this is the very first time that I'm offering it and as a happy decade, new year to all of you, I've extended the early bird discount through January 4th that is the cutoff date.
So after January 4th you will no longer be able to join the course, use the code EARLYBIRD to take $50 off your purchase of the bonus level course if you are willing and able and ready to join Live Free From Clutter this time around.
It runs January 6th through February 9th. I will be so happy to have you in community with me as I am going to participate fully in the course just like everyone in the community. I will be taking those five weeks off of shopping and feeling so renewed and so fulfilled. I would love to have you and if for some reason it doesn't work for you this time you're not interested or the timing just doesn't feel right. That's okay. I will continue to show up every single week with a free podcast for you to listen to and I hope that you'll subscribe and continue to follow along on the show.
Happy New Year!
I have some incredible episodes in the works for 2020 and I am super excited to continue sharing my message of intentional, creative, adventurous living right here.
As we head into this new year, there will be so many opportunities for you to begin something new, and my invitation for you today is to also consider the power of pressing pause to evaluate what is working in your life and what might not be.
And take a little bit of time to press pause on one or more areas to enable you to have the clarity of purpose to then begin again in a way that is even better. Thank you so much for listening. I hope that you have been uplifted and inspired as you've listened to the show today. Merry Christmas. Happy new year. I will catch you in 2020 see you later.