Episode 78: Wanting What You Have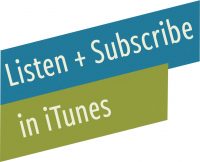 Introduction
Welcome to Live Free Creative, the podcast that provides inspiration and ideas for living a creative, adventurous, and intentional lifestyle. I'm your host Miranda Anderson, and I hope that each time you listen you feel a little bit more free to live your life exactly the way you want to live it.
Hello. Hello. Hello. Welcome back to the show. I'm your host Miranda Anderson. You're listening to Episode 78 of Live Free Creative podcast: Wanting What You Have. This is such a fun concept and I can't wait to share it with you in just a bit.
First, I need to give you a little update on life lately.
Segment: Life Lately
My goodness, this has been a crazy year so far, especially if I zoom in to like the last couple, well the last week. I'm just going to say it's been a little wild and one thing that it has reminded me of is that life just never really goes the way you think it's going to. And I don't know why we don't shake the idea out of our heads that we can actually have any sort of control over what happens.
Because we can't. And we don't.
I think that maybe our mind needs to form some sort of baseline security level and so it likes to project all of the plans are perfectly laid plans, but we have to then be flexible enough and remind ourselves continually that our plan is not the predetermined reality. Our plan is simply that. It's our best estimation of what we would like to happen.
Have you ever been the person who said to yourself, as soon as life calm down, calms down a little bit, then I'm going to be fine. Or as soon as we get back from that next big vacation or as soon as the kids are all back in school or as soon as and you project that in the future, after this current, what seems like a really wild stage in your life is over, then you're going to be just fine.
Well, the news that I am learning over and over and over again in my own life is that that stage doesn't end, that life simply is unexpected.
My Birthday
So let me tell you a little about my life lately. It was my birthday this last week. I turned 37; it was really fun. And every single thing about my birthday weekend didn't go according to the idea that I had for it, which is totally fine.
I think the purpose of me sharing about this idea of life lately in the last week that's been totally insane, is that it's all okay that we sometimes get so hung up on the idea that things have to go the way that we think that they should.
And then we allow so much negative emotion to come into our lives when things don't go the way we think it should, when actually that life always is just a little bit off our expectation anyway. So that's the new expectation.
We Had Plans
So on Friday, I had planned a nice day for Saturday. My birthday was on Sunday, so we decided that Saturday was going to be kind of our big adventure, explore, celebrate day so we could have a little bit more calm Sabbath day. So we had planned a bike ride and a trip to the farmer's market and a game night. And all sorts of fun things for Saturday.
And then around midnight on Friday, Plum woke up super sick. She was sick all over in her room. She came up to our room, she was sick several times. We did lots of bedding changes. We did lots of pajama changes and basically I didn't sleep at all from midnight until the morning on Saturday.
Then, I decided, okay, we're not going to be able to do a lot of the things that we had planned on because Plum really needed to be taken care of. And so I told Dave he was going to be home. I decided to do a quick run to Ikea to get some organizational shelves that I've been waiting on for my office.
So I drove to Ikea with Milo, it was like a little mommy son date. It was really fun. We got the ends and the shelves there. There's like these ladder shelves. So we got these ladders that are the edges and then we got the shelves themselves and we drove back.
So we live about an hour and a half to two hours from Ikea. It was a really fun kind of round trip. But I got home and Plum was super sick and so I had to take her to the instant care. I needed to make sure she didn't have the actual flu, which is a really very real possibility these days. The flu has been rampant this year and luckily she didn't test positive for flu, but she still didn't feel very well.
So we spent Saturday night just kind of hunkered down caring for her and making sure that everyone felt okay. We woke up on my birthday and Plum was still a little bit sick.
We Adjusted And Made Other Plans
We had a fun birthday breakfast, and then I stayed home from church so Dave could take the kids to church. And so I could take care of Plum. I thought while we were home and couldn't really go anywhere public, we could go head over and start working on some of the organization at my office.
So I went over to my office, Plum laid on the couch and watched a show while I went through boxes and bins and lockers. And all of the things that I had in there to try to sort out and deunk and it felt really good to kind of get rid of some of those things.
But as I'm going through all of this, I realize I've dejunked and organized and I've gotten to the point where I'm ready to put together the shelves and I've realized that I have the wrong shelves. I have the edges of one type of shelf and the actual ledges of a different, and they're not compatible.
They're both from Ikea. They're both wooden pine. They look the same. They look like they would go together, but they don't, they're not compatible systems. So this is like a five hour mistake that I made at Ikea. Oh my goodness.
So the rest of Sunday, kind of passed in a blur. We were able to enjoy the Oscars. I loved watching the Oscar Awards. That was really fun, but it was just like not your ideal birthday, you could say. And I actually several times during the day vocalized, I said out loud, I get to choose how I feel and it's okay.
It's okay that my kids are sick. It's okay that things aren't going according to plan. That's fine. It's not going to ruin anything. I'm totally fine.
And Then We Adjusted Again
Plum didn't go to school on Monday. And I was able to go and switch out the Ikea shelving so that I have the correct shelves and then we spent some time putting them together and I got my office put together and that felt like a really great birthday present to myself to, after two and a half years, actually organize and have the systems that make sense within my office space.
Monday ended with me really not having quite gotten through a whole lot on my list. Mondays are usually one of my favorite workdays because all the kids go back to school and I feel really motivated and have so much energy going into the new week. I have a list of things I want to accomplish and I usually only choose one or two main things that I want to accomplish.
But I had kind of piled up my list a little bit from Friday and from Saturday and moved it all to Monday. Then Plum was home from school but she's feeling better by the end of Monday.
You see what's happening here. Things are getting back on track. I'm to the point in the story where I'm saying as soon as Plum goes back to school, all the kids are feeling well, we're going to be just fine and we woke up on Tuesday and Milo is sick. I really feel bad. He's sick and he's vomiting. It's not fun.
And Then We Keep Adjusting
But the lesson that I learned in my life lately is that life is not ever going to stop throwing us curve balls. It's never ever going to be something we can depend on. And if we–this could be a whole podcast in and of itself–if we decide that our mood and our emotions are going to depend on things outside of ourselves, other people, other circumstances, our own accomplishments, our to do list.
If any of those things are determining factors in how we feel, then we give away all of our power. We give away all of our control. The only thing that we can carry with us is our own thoughts, our own mindset and our own emotional threshold. And those are all things we can work on. Those are all things that we can build up.
We can learn how to coach ourselves through difficulties or through circumstances we don't understand. We can practice gratitude. My daily meditation and gratitude practices have been so important. I think the last couple of years been so wonderful and they've also been really challenging. There were times over the last year that people said, I feel like you're cursed because so many that things happen to you in a row.
Life Will Always Be Changing
A lot of people said that around the time that our house flooded. And then our Airbnb flooded. And then we had another house flood right after we moved back in and just over and over and over. The thing is that life is just going to be a little bit wild. That life is simply always going to be changing and it's always going to be other than we expect.
If you have that golden day or that golden week, that all goes according to plan. That is the exception to the rule. The exception to the rule is everything working out the way that you think it will. The rule is that things are not going to go as expected.
This is not a negative thing, but a "Hey, let's be prepared for understanding that our emotions are not going to depend on things that we cannot control." Let's be prepared to be okay with things changing on an unexpected basis because that is exactly what is going to happen.
Who Moved My Cheese
I remember years and years ago reading a book called Who Moved My Cheese. I was telling Dave about it the other day. It was like a motivational book from the late nineties or the early two thousands. Who Moved My Cheese is all about the mindset of expectations and how important it is to not base our mindset on our expectations.
I also over the weekend, partly actually when I was up all night helping Plum every half hour or so with her sickness, I read the book Spiritual Solutions by Deepak Chopra and I was fascinated by it. I loved it. I took notes. I thought it was fantastic, so I'm going to link both of those in the show notes at livefreecreative.co/podcast so that you can look those up and you can find yourself enlightened as well.
Life lately has been wild. It has been wild. Some of the weirdest last few days that I remember and I expect more as coming. I expect more unexpected is on its way and it's all going to be okay.
Main Topic: Wanting What You Have
Let's talk about Wanting What You Have. I absolutely love this concept. The first time I remember experiencing this–it's a very clear memory of experiencing, turning around and wanting things that I already had–was the day that Dave and I decided to not buy anything for 12 months.
This was early 2017 I've shared a lot about it in different podcasts and in my book there was a moment when we had come to the decision, we're not going to buy anything else for 12 months. We don't need any more. We already have more than enough, and in that minute it felt like a switch flipped inside my brain.
I turned around. I was leaning against my counter in my kitchen in our Texas home, and I remember turning around and just gazing around the room, my living room, and we had a beautiful home in Texas that we had designed and built and I loved it.
But it was not a mansion. It was not overly elaborate. It was not something that was out of a magazine. It was a great, wonderful family home and I looked around and immediately felt so grateful for all of the things that I had, for the things that I already owned.
And it wasn't a feeling of, "Oh, I like that. I'm glad that I have it." It was a feeling of, "Oh wow, I want these things. I want that beautiful old couch. I want that picture hanging on the wall. I really want that dark blue jute rug that's underneath the coffee table."
Wanting Things v. Liking Things
The feeling of wanting something and liking something is very different and often we want things that we don't have and we like things that we do well. We either like things that we have or we're neutral about them or sometimes you can really love something, but often we assimilate the things that we already have into the category of things that we already have and so we can like them or we can kind of forget about them or we can feel kind of neutral about them.
But we don't consider wanting them anymore because the way that we talk about wanting is that anything that we already have might be disqualified from the idea of wanting that we can't want something that we already have because we already have it.
But what if that's not true? What if we can and should want the things that we already have and how would that change our relationship with those things?
The first time I heard this concept of wanting the things we already have, I was painting my kitchen cabinets in this house in Virginia. I had recently discovered Brooke Castillo's podcast, The Life Coach School, and had started listening at Episode 1.
I absolutely love the things that Brooke shares and this concept in particular struck me as so helpful because it seems so obvious and yet it's not something that we do. I could really relate to the idea of wanting the things that I had because–like I mentioned in the story that I told–I had already felt this feeling so intensely and during the year that we spent deciding to not add anything new to our lives.
The reflexive feeling when we decided to not buy something, the thought that would come through my mind, is that I want the thing that I already have–not in those exact words–but rather than buying new sandals, I would recognize that I wanted the sandals that I had at home. Rather than wanting new decorations for Christmas, I would feel like I wanted the decorations that were in my storage room and that wanting the things that I already had served as a buffer from always wanting things that I didn't get have.
It makes a lot more sense. Just in terms of efficiency, in terms of conscious consumerism, it makes a lot more sense to want the things that we have, rather than to want things that we don't have. That seems a lot easier because we already have them.
Sometimes it's just the planting of the thought of the idea that this is even a possibility that you can desperately want the things that you have and how that changes your relationship with those things.
This Also Applies To Relationships
Now I'm saying things, but I also mean people. What if you wrote a list of things you want and included on that list relationships that are currently present in your life. This is such an incredible exercise in abundance.
What if my list looked like this:
1. I want a marriage partner who supports and encourages me in the things that I want to do and who makes me laugh, who I love spending time with and I already have him in my life.
2. I want three healthy, wonderful children with big imaginations and big hearts and I already have them.
3. I want parents who are supportive and kind and I have them.
4. I want sisters. A gaggle of sisters that I can share experiences with and call at a moment's notice when I need to mull over something or, or get something off my chest. And I already have them.
5. I want creative and inspiring brothers who are doing big things with their lives in their own ways and I already have them.
This was an example of a list of relationships that all of them are things that already exist in my life and I want them and I have them. And the whole thing feels really abundant. It also works as an exercise to list off things that you want, intermittent with things that you have and don't have. So maybe you aren't yet married and you would love to have a loving relationship with a spouse and that's something that you want but you don't yet have.
But how does it change your list of wants if the next thing that you list is a really kind mother with whom you're able to spend a lot of your time and um, and rely on fully and that is something that you do already have.
Rather than thinking of the things we want only in terms of things that are outside of our lives that we have to hustle to achieve, when we begin to also include in our lists of wants, things that we already have, we're able to see this incredible abundance that already exists in our lives.
When our focus to want is always outside of ourselves, we constantly and consistently feel a lack. We feel the space in between where we are and where we want to be. But when a lot of the things that we want are already things that we have and we think of them in those terms, we're able to close that gap.
We want things that are already present in our lives and that feels so fulfilling. And we also want things that are not yet in our lives, but because we're grounded with the things that are already existing in our lives, we believe more fully that those outside of our lives are possible.
Does that make sense? Does that feel true for you?
Apply This To Your Own Life
I want you to take a second and think in your head about some things that you really, really want that you already have. This may at first glance seem like a regular gratitude practice. I'm not asking you to think of all the things that you're thankful for. Even though this list may seem similar to one you would make if you were thinking of things you were grateful for.
I'm asking you to think of things that you already have that you really want. Your husband, your children, your home, your minivan, your career path, your best friends, your book club, your high waisted skinny jeans that make your butt look so cute, your favorite sandals, that old worn chair, the stack of books by your bed, your backyard chickens.
Do you really, really want backyard chickens and do you have them? This is such a silly thing that brings me joy on a daily basis. I've talked about this before. I really, really love my backyard chickens and I want to have backyard chickens and I have them and that feeling is so great.
It's almost like I can still remember the feelings for the five years that I wanted chickens and I didn't have them and that when I got the chickens it didn't erase the feeling of wanting them. I maintained the feeling of wanting them and I fulfilled it and the combination of the two, wanting them and having them is like doubly fulfilling.
Wanting something is really different than just liking it; wanting it is an active, energetic emotion–what you bring to a relationship of desire; think of want as desire. What you bring to a relationship of desire is different than a relationship of liking or even loving.
Think the difference between love and desire. There's this flame beneath desire that doesn't always necessarily exist with love. When you want something that you already have, you're probably going to think a lot more about it. You're probably going to treat it differently. You're probably going to appreciate it actively a lot more. You'll probably care for it better.
So continue to think of the things that you already have in your life that you really, really want. And then I want you to think about how you can actively show the way that you desire those things through how you treat them, how you talk to them, how you use them, how you clean them, how you care for them, how you store them, how you support them, how you encourage them.
How Do You Show That You Want Something?
How do you show that desire and that want? How does that affect the way that you interact in your daily life?
I really love when my podcast episodes have some kind of tangible take home, something that you can do because of the things that you've listened to in the show. And this one is going to be up to you to figure out what makes the most sense. But considering the way that you will interact with things differently if you want them, I would like to invite you to choose one or two relationships or belongings and choose to use them in a way that shows how much you want them.
Well, "you want them even as you have them" in a relationship use probably isn't the right word for that. How about interact with or uplift or support or encourage or initiate or some intimacy with like how would you react in a relationship or how do you act in a relationship where you really want the person that you're with, whether it's a romantic relationship, like your spouse.
When was the last time that you showed your spouse, that you desired them, that you desired him or her, that you wanted him or her–not that you love him or her, not that you are so happy that you're married after a couple of years or a dozen years or more, but that you want that person in your life. That's a different feeling.
Different Perspective For Valentine's Day
You know, it's Valentine's Day this weekend. There are lots of different feelings around Valentine's Day. I happen to really like Valentine's Day. But growing up it was always a family holiday. I understood that there were kind of romantic connotations to the idea of being in love on Valentine's Day and sharing your love.
What if that looked differently this year though? What if your love looked like desire, and not only a passionate desire, but I think that that is an important piece of it. Like maybe sometimes relationships lose their passion because they lose desire. Maybe we stop wanting the thing that we already have because that's–like I talked about at the beginning of the show–the human nature; our brain wants to assimilate everything that we have into this box of, "Oh, I already have that."
Maybe this is part of why during dating–the crazy, sometimes terrible dating process–that people find themselves chasing after the person who doesn't reciprocate those feelings because simply our brains are wired to want the thing that we can't have or that we don't have, rather than recognizing the incredible thing that person who wants us back.
Isn't that so fickle? It's so funny to think about? But my invitation to you as a result of this show is to not only consider the things that you thought about as I was sharing about this idea of wanting what you already have, but choose something, whether it's relationship or a belonging that you will show your desire to in your relationships.
That could look a lot of different ways. It could be with a child. How do you interact differently with a child that you want? You want that child in your life right now and you're so happy that you have that child in your life.
If it's a belonging, it can be actually using it. So many of us have things that we wanted when we bought them or else we wouldn't have bought them and then we put them in the closet or we put them in the cabinet or we put them on the couch, just like prop them just there on the bookshelf and we never actually use them.
Showing Love For Books
How many books do you have that you've never read? Does that book feel wanted? The book doesn't feel wanted, but how do you show that interaction?
And you know, it's been interesting for me as I've been thinking about this and trying to incorporate this feeling of actively wanting the things that I already have and enjoying all of the abundance that creates in my life. I have been able to better use the things that I wanted and at the time that I bought them or if they came into my life, I wanted to interact with them in a certain way.
I'm going to use books as an example. We buy a book and have a little vision of ourselves that crosses through our mind of cozy Eliot sitting on the couch nestled in reading this book, or I'm laying on the hammock and enjoying the beach read, or I have some favorite interior design books that I think about when I found them.
And I just imagined the way that I would have a quiet moment to just be inspired as I flip through the pages and enjoy all of the beauty and the learning and the understanding that I could absorb from these books and how often do we do that? Do we follow through with our want, with actual use, with actual purposeful, intentional use and enjoyment and celebration?
Wanting What We Have Makes Us Happy
I believe that as we learn to better want the things that we already have, a couple things will happen:
First, we will find incredible resources of abundance and joy and fulfillment and satisfaction and contentment that we haven't previously had access to.
Second, we will find that the things outside of what we already have, that we don't have such a hunger for all of the things that we don't have because we've started to divert and reflect some of that natural desire back onto the abundance that already exists in our life.
And I don't think this is to our detriment.
In fact, I wanted to mention that there is a study that was done in 2008 in Texas about this very idea. Researchers at Texas Tech University were inspired by the commonly repeated phrase. It's attributed to Rabbi Schachtel. The idea that "Happiness is not having what you want. It is wanting what you have."
I'm sure you've heard that quote. I probably should have led with that. But these researchers were so interested in whether or not that was true, is happiness not having what you want, but wanting what you have. And they actually did a full study about it and they found out that in fact the people who wanted what they had had more than others, and they tended to be happier even after they controlled for the numbers of things they had and the extent to which they had what they wanted.
So the study found that people identified themselves as being happy when they recognized they were able to measure that those people did in fact want what they already had.
So as we learn to want what we have, we don't only feel happier and more fulfilled and content in our lives, but we also are able to curb the consistent wanting of more outside of our lives and that in and of itself will help us to be more intentional and continue to be more sure about the things that we do choose, about the way in which we want to progress rather than just grabbing for things with the idea that more shiny or newer better is going to make us happy.
As we flip the script a little bit and we turn around and want the things that we already have in addition to some selective progress along the way, we will overall feel like our lives are better than before.
I'm so glad that you're here. Thank you so much for listening to the episode and I hope that this idea will stick in your head and that it'll be something that you consider. I hope that you will choose one relationship or one belonging that you want to focus on wanting that you already have this week and maybe especially this weekend.
Wouldn't that be fun if you felt a little more desire in your relationship this weekend to celebrate Valentine's day?
Conclusion
To close out, I want to let you know a couple things.
Live Free From Clutter is going to open again. The doors are going to open in about a week, so the actual five-week course begins again on March 2nd, but the doors are going to open to register on February 20th, so you can head over to if you want to be informed and get an email in your inbox.
As soon as the registration opens, just head to the show notes and where you can sign up to make sure that we send you an email. Otherwise, just keep your eyes out because Live Free From Clutter is opening back up.
We had an incredible cohort, this last group that did the five-week shopping pause and introduction to practical minimalism went so well, just incredibly. Such an amazing community. We've been keeping up online through the community Facebook group. The live webinars were so fun. All of the lessons have just been really, really great.
I have gotten such great feedback. I can't wait to share testimonials with you. So many people recognized that they needed just a little bit of extra support in the journey to live a little bit more intentionally that they want to live a little bit more intentionally, a little more practically, a little more minimally, and having some specific support and a guided course was really helpful for that.
So check it out. Live Free From Clutter. You can head to the show notes and I'll have a link there.
Patreon
I also want to let you know in case you have not heard that the Patreon group is always available. So if you want an a bonus episode of Live Free Creative every month with a worksheet, and to be part of our digital online self-development book club, which is so fun. Again, just a really great community. Head over to patreon.com/livefreecreative and sign up.
For just $6 a month, you'll have access to our community and get your bonus episode every single month. So I hope that you'll check out some of those options to follow up your experience with Live Free Creative podcast in a more enhanced way.
Share The Love
And of course, I would always love for you to share the podcast with a friend to share a five-star review on iTunes or to just hit me up on Instagram. Let me know that you're watching this show. Share it with your friends out there. I love hearing how the show makes a little impact on your everyday life.
Have a great Valentine's Day. Happy Valentine's Day. Happy day of love. I will check back in with you next week. Same time, same place. Have a great one.