Episode 81: Turn Your FOMO Into JOMO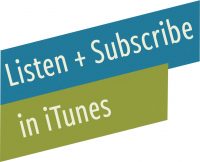 Introduction
Welcome to Live Free Creative, the podcast that provides inspiration and ideas for living a creative, adventurous, and intentional lifestyle. I'm your host Miranda Anderson, and I hope that each time you listen you feel a little bit more free to live your life exactly the way you want to live it.
Hello there, friends! Welcome back to the show. You are listening to Episode 81 of Live Free Creative. I'm your host Miranda Anderson. Thrilled to be joining you with another week's episode.
Today I'm going to talk to you about turning our FOMO into JOMO. I'm sure you've heard of the phrase FOMO ("Fear Of Missing Out"), and in today's show I want to talk about how we can swap that mentality for one that serves us a little better into the JOMO ("Joy Of Missing Out").
Before jumping into the meat of the show, I thought it'd be fun to share a little Magical Adventure Moment.
Segment: Magical Adventure Moment
A couple of weeks ago, I was able to take Plum on her first mommy daughter girl's trip. It was a really fun weekend that we spent out in Portland, Oregon, with my brother, his wife, and their new baby: eight-month-old Zebbie, who is the cutest thing I've ever seen.
It was a really fun chance to spend this time with Plum, not only on our vacation itself, but on the travel to and from Portland. We had these super long cross-country flights, and it was such a good opportunity to have this one-on-one time where I could just focus on her and we could get to know each other and spend some time together and just enjoy each other's company, which we did.
She was a superstar traveler. She loves carrying her own backpack, dragging her own little suitcase, and feeling very independent all along the way, which is fun for me to see.
In The Living Room
The Magical Adventure Moment that I want to share. It didn't happen while we were traveling and it didn't happen when we were out exploring in the city in Portland. It happened when we were sitting in the living room at my brother's house.
We were there for about four days and most of the days were really wonderfully slow-paced. We woke up, we would have breakfast, maybe go on a walk. We spent most of our time, cozy up inside my brother's house. Plum, rather than being antsy and feeling cabin feverish, she just dug in to being there.
It was really exciting for her to meet her new cousin and she poured all of her love and attention into spending time with and entertaining Zebbie.
My brother and sister-in-law live in an amazing house. It's a 1950's style house. They have incredible vintage taste and so everything is set up and decorated very intentionally and really, really beautifully.
A vintage macrame rope chair hanging hangs from the ceiling in the corner near the wood-burning fireplace and it was there that I was sitting, curled up with a book in the morning one day, and Plum, still in her pajamas, was playing on the blanket with babies, Zebbie gathering her little board books from the basket on the floor and showing her her little stuffed animal toys and a couple of the cute little natural rubber teethers that they have around for her.
I paused for just a second.
As I was reading my book, I looked up and just had this moment where I noticed all of the beauty and connection and love that was existing in that room. Right then, watching little six-year-old Plum sounding out the words in these beginner board books.
Plum is still learning to read. She's in kindergarten and is doing such a great job, and it was so fun to see her reading these books to her eight-month-old cousin, and being so concerned and attentive and loving towards this baby.
Zebbie would look up at Plum with her huge eyes just in thoughtfulness and curiosity and Plum would snuggle up next to her and read and show her her toys and the connection and love was palpable and the sunlight was just streaming in through the windows, just taking that moment to notice exactly where we were and what we were doing and how it felt was so magical.
Everything was so simple and yet it felt so right and so fulfilling and satisfying to be there, observing the beauty of friendship and family and connection. It was a good reminder to me that these Magical Adventure Moments of our lives are not always when we're out on wild adventures, they often happen when we simply take the time to notice the beauty of the simple moments that we can encounter in our everyday lives.
Main Topic: Turn Your FOMO Into JOMO
Okay, friends, are you excited to talk about FOMO and JOMO?
Sounds a little bit like we're going to go to the circus right here. I want to start by asking you to think of your ideas of what comes to mind when you think of FOMO, or the fear of missing out. If you feel this sometimes in your life, when you do, what is it usually triggered by?
I know that when I was younger and growing up, I had this idea that there was something fun happening that I wasn't involved in. Usually it was if there was like an acquaintance that had had a birthday party that I hadn't been invited to, but some of my other friends had, and so I knew that that was happening and I would be at home just not at the party feeling a little bit of this sadness that I hadn't been invited or that I wasn't belonging.
I don't remember it being very common occurrence wishing that I could be somewhere that I wasn't. However, with the rise of social media and the ability to know what everyone else that we follow is doing all the time, I think that the idea that we're missing out on things happens a lot more frequently.
Maybe even on a daily or weekly basis for some of us, do we look at our phones and think about all the other places or things that other people are doing that we're not involved in that we wish we were this week?
Going To Alt Summit
When this episode goes live, I am going to be in Palm Springs, California, attending a big conference that I've attended. This will be my eighth time going to Alt Summit. And before the first year that I went, I would see this conference come up on social media and really wish that I was there and I felt like I was missing out by not going.
So that inspired me to decide to go. And in 2012, I spent a lot of the year putting away money just here and there, a little bit aside outside of our budget so that when the tickets went on sale for 2013, I bought a ticket and I was able to quickly make that investment. And I have been there every year since I thought that by going to the conference, I would take away some of that FOMO of not being there.
But what I quickly realized the first time that I attended was that there were so many different things going on at the conference itself that I could have crushing FOMO even at the conference. Because while there was a great keynote going on in room number one, there was an incredible panel of speakers in room number three. And because it happened at the same time, I couldn't attend both.
And so I had to make decisions about what I wanted to see or hear and where I was going to spend my time and my resources even while I was at the conference itself.
The Big Secret
The idea that there's always a better place to be than where we are can be a little bit soul-sucking. The fear of missing out. Even just the wording, the fear of missing out, that fear causes some sort of scarcity within ourselves.
Rather than enjoying where we are and what we're doing, it causes us to continually look outside of ourselves for something better, to continually look outside of our present experience for something that we think will make us feel differently, more successful, more connected, more empowered, and that might not always be the case.
Here's the big secret. The big secret. This was so obvious when I say it.
The grass is not always greener. There is always going to be a million options for what you do within a day, within a week, within a year, within your lifetime.
There are always people who are doing really fun things. There's always opportunity to see places you could go or activities or events that you could be involved in, but the availability of options does not necessarily mean that the pathway that you are walking is incorrect or any less wonderful.
Disneyland
In fact, I have to mention a story that happened a few months ago when we, Dave and I, decided to take our kids to Disneyland for the first time. This was last August or September. We were in California for a family reunion and thought this would be such a good time because we're already here nearby that we can pop up to Disneyland for a day, and so we did this. We surprised our kids with this day in Disneyland and we went to Disneyland.
Now I have to tell you, part of what prompted the desire to go spend a day in Disneyland was that I had a wonderful experience as a child myself going to Disneyland. I only went a couple of times when I was young and I had a great time doing it. I have great memories of it.
In addition to that, my idea that Disneyland is like the most wonderful place in the world has been fueled by all of the friends that I see spending days in Disneyland with their kids on social media. I think that somewhere in the back of my head had formed this subtle fear of missing out on this experience of taking my kids to Disneyland as a young parent and doing the surprise and spending the day eating our favorite treats and going on our favorite rides and just loving every minute of it like this was going to be better than anything else we could possibly do during our trip.
But we had the funniest experience. The surprise was sort of a let down because we hadn't prepared our kids at all for this idea and so rather than what they thought we were going to spend the day doing–which was hanging out on the beach with cousins–we told them that we were taking them to Disneyland and–rather than being super excited about it–they were kind of let down.
In fact, the boys both said, "Wait, I thought we were going to be at the beach with our cousins today." We were like, "No, we're taking you to Disneyland."
The fact that they had never been to Disneyland combined with the idea that we hadn't shared anything about the trip, like as a buildup for them, meant that this didn't seem like a better option to them. It did to us because we had been preparing for this and feeling this tension of like, "Oh, we got to make this happen," but it wasn't a better option for them.
On the drive up there, we got them all hyped up and we were telling them all about it and we looked up some YouTube videos to kind of give them an idea of the experience and talk through some of the things we would do and then we got there and it took a while to get into the park and then we didn't know exactly what to do first.
We realized pretty quickly that our kids don't love rides and I think part of this is that again, they're young and they haven't been exposed to a lot of rides and so they're not very familiar with the feeling of being on a ride. Plum absolutely does not like to go fast on a roller coaster. We found that out pretty quickly.
They do love treats, so that was an upside. And we got to spend lots of time exploring all the different food options that Disneyland had to offer.
We loved the new Star Wars Land and that in and of itself, for the boys, and the meeting the princesses, for Plum–we stood in line for an hour to meet the princesses inside the little, the little building–was worth it because they really did like love, love, love those.
But all of the in-between was kind of funny and we had a great time, but it was nothing like I expected. I thought going into this day in Disneyland–with my perfectly aged children, no stroller, no diapers–this was just going to be the most iconic wonderful day that we had ever spent together as a family. And I realized that it was so much fun and that we probably could have had all of the same amount of fun and enjoyment and fulfillment and connection at the beach with the cousins.
I'm not saying that I don't think we should have done it. I am saying that my idea that this one activity was going to be so far and beyond better than anything else we could have been doing that day was incorrect because the truth is that you can enjoy your life wherever you are, whatever you're doing.
Whether or not you enjoy it and think it's wonderful and magical, doesn't depend on the circumstance; it depends on you and what you decide.
Turn FOMO Into JOMO
So with that thought, let's talk about turning our FOMO into JOMO ("Joy Of Missing Out").
Several months ago I received an advanced copy in the mail of a book titled The Joy Of Missing Out by Tonya Dalton. I think it's a fantastic book and actually ends up being a lot deeper than I thought at first glance.
I had heard the term JOMO or Joy Of Missing Out before I got this book and I had loved the idea of really being happy to be wherever you are and being happy that you aren't involved in everything else that's available because life, as you know, I talk about all the time feels really good with less. Less decisions, less stuff, less square footage, less worries and anxiety about things you can't control.
There is something wonderful about living the pared down simple life where you can just enjoy your every day.
While both FOMO and JOMO are kind of contemporary, a little bit almost millennial-feeling terms, the book, The Joy Of Missing Out, is so much deeper than that. In fact, it's actually a very deep and inspired book about productivity and priorities.
Tonya talks about the same types of things in her book that I share through my experience in my book in slightly different ways and with a lot of different examples, but that's such a good, really clear step-by-step introduction to the idea of deciding what's right for you and your life.
*****Finding some clarity around the way that you've spend your time, energy, and focus, and then creating systems and routines so that you can feel at harmony with the things that you choose in your life.
Does this sound familiar? Choosing what you love and consciously disregarding the rest? That's a quote from my book more than enough. My definition of practical minimalism is that choose the things you love and consciously disregard the rest. This is the beauty of the joy of missing out.
When you are living a life that you have chosen and that you love, you're able to release the idea that everything that anyone else is doing is even important to you. You can see your friends enjoying incredible vacations and think how fun for them at the same time that you are at home living your regular day to day life, feeling so inspired and fulfilled by the choices that you've made.
The joy of missing out means that you choose what matters to you and that you create a life that you love so much that it's okay that everyone else is living really beautiful, wonderful lives too. You don't feel polled or jealous or distracted by all of the millions of options that are out there because you've gotten to know what you like to do, to spend your time on, to spend your own resources on and it's okay that other people have chosen other things.
Just today, in fact, I've been thinking about how happy I am that I am home right now. Alt summit has already begun, but I don't get there until Tuesday because I speak on Wednesday. The conference began on Sunday when I went to book my ticket. I thought about how the weekends with my family are really important to me and how it might be nice to have a buffer day at home between getting my kids back to school and needing to leave myself for a week of travel.
And so I decided to book my ticket to fly to the conference a couple of days after it begins. It's a week long conference so people kind of come and go, but normally I've spent most of the week there and I decided to spend this Monday at home just preparing and having a little bit of time to relax and breathe. And I have loved seeing all of my friends on social media arrived to the conference share these beautiful pictures of sunny Palm Springs and the opening party and all of the fun things that are happening.
And rather than feeling like I'm missing all of that, I have been able to feel so peaceful and happy with the decision that I made to be home. Now I got to go get nails done this morning, which is one of my favorite things. I had a nice lunch. I've got to spend the whole weekend with my family before I'm gone for another six days.
It was really nice to not be traveling as I closed the doors for registration on the spring session of live free from clutter, I was able to do a great workshop and finish up the registration and get everyone into the program and now I'm able to just enjoy this little buffer day before I head out and have a, what I'm sure is going to be a really wonderful weekend and while I'm there I'm going to be so happy that I'm there and not worry about the things that I'm missing at home because I'm choosing the way that I'm living my life now.
Start Experimenting
I'm not perfect at this and I admit that there are times when I feel like, "Oh gosh, maybe I should have spent my time on that or maybe I should have done more of this," and I use those indicators of how I feel about some of those things to help guide my choices. If I feel like I missed out on something in the past and I really regret not having been more involved in it, then I use that information to help inform my future decisions. Maybe I really do want to spend more time or energy preparing for things like that.
The more we experiment with the ways that we live and the more that we maybe sometimes push outside of our comfort zones to discover what we really love and what really lights us up, that helps us understand the choices that we should be making.
I know that so many people, women, especially in their twenties and thirties and forties and fifties feel stuck. You feel like the way that your life is going right now is just the way that it's going to go. Even the pieces that you don't like and my friends, you always can make a different choice if you recognize that you have a fear of missing out on a bunch of things that life has to offer and that you almost always would rather be doing something other than what you're doing.
I would suggest that you start experimenting with doing those other things once in a while, cutting yourself some Slack on the way you think you should do things and trying the way you want to do them.
A couple of years ago when our family was in the middle of are more than enough stuff experiment, I realized that the way that I had been working as a blogger was not my very favorite, that I was spending all of my time creating content for third party companies in order to promote their products to my trusted readers.
While I think this is a totally valid and wonderful way to earn money and to exercise creativity, I love the styled photo shoots, and I had a lot of fun creating the DIY projects, I realized that I was contributing to some of the consumer mindset that I was trying to get away from myself and it was an incompatible relationship.
It was hard for me to sell products to people on behalf of my clients, these brands and companies, at the same time that I myself was trying to resist the advertising that told me that I needed to buy more products in order to be happy. This came as quite a surprise to me because I had been blogging for 10 years at that point and I had spent the last four of them earning my income as a blogger and I thought that I loved it–and I did love aspects of it–but I realized that it didn't feel exactly like the right path for me.
It's hard to make a change when you're right in the middle of things, so it was helpful that I took a year off to write my book when I decided to do that. It was a subtle shift in the way that I was able to think about things because it was scary. It was scary too to stop doing. some of the things that I had been doing and enjoying doing and being and had been making a good living doing.
But when I decided that I wanted to stop taking those sponsorships so that I could focus on what felt like a more meaningful and impactful project, that of writing my book, I instantly felt the relief that came from the joy of missing out.
Every time during that year off that I got an email inviting me to participate in a sponsorship campaign, I simply said no, without having to think too much about it and rather than the feeling of missing out, the fear of missing out rather than that kind of gut wrenching, Oh man, I wish I could do this or I really want to do this, but I've decided not to.
I felt the joy of missing out. It was so fun to say, no, no thanks. I'm working on something different this year. Nope, no thanks. I am working on something that is really meaningful. I've decided to stop everything else for the time being so that I can really do something that feels like it matters that change. The simple decision to stop.
Now, it wasn't that simple of a decision. I mean it was a simple decision, but it wasn't an easy decision if that makes sense. That decision really sort of shifted lanes and it gave me the space I needed to think about how I could use the skills that I have and the message that I want to share in a way that is still a profitable business that makes an overtly positive impact on people that doesn't feel like the give and take that I was wrestling with before.
That decision has landed me in this year of sharing about my book, spending time speaking at conferences and workshops, sharing the message of the power of enough.
That decision led me to create live free from clutter my course that has been so fun and felt so fulfilling for me and has been absolutely life changing for the participants.
That decision has helped me decide to host some incredible retreats that I'll be sharing more about in the upcoming weeks with you. In-person experiences where people can get to know themselves, get some important work done and or dive into their creativity in a new level.
Doing What You Love
When you do the things that you really love, there isn't room for a fear of missing out on something else because you are doing it. You get to feel joyful in the know he, you feel so excited that you're doing the life that you have chosen rather than seeing someone else's life that you wish you had. And it's not always that easy. I'm not gonna say that when your good friends or you know, writing camels in Egypt that you're not going to think how fun that would be, but rather than feeling jealous and that kind of yucky fear of missing out feeling like the frantic energy of, Oh my goodness, what am I doing with my life if I'm not there?
You can use that as a cue to maybe something that you are interested in that you haven't given a try to. Maybe you do want to travel a little more and you haven't created space for it in your life or you haven't recognized how it's possible no matter your circumstance. One of my favorite chapters in my book more than enough is the chapter called, it's not about the money and I have to tell you that this is a chapter that's received a little bit of criticism in my reviews, but I don't take it back because what that chapter talks about is how when you decide the way you spend your money, it doesn't matter how much you have with a small budget or a huge budget, you can still travel. You can still have adventures. You can prioritize to spend your money in the ways that matter to you, and as you do that, you know it's always a trade off.
There's always a yes and no, but you feel better as you make your yeses, things that you really believe in rather than what you think you should do. It's so easy for people who live in FOMO in a kind of continual state or a frequent state of fear of missing out to point fingers at the reasons in their lives. They excuses that they aren't doing the things that they really want to do. There's always going to be a problem for those people who have a fear of missing out. There's always going to be a reason that they aren't able to do the things that they really want to do in their life. But my friends, when you experience the joy of missing out, you know that your best, most wonderful life is possible and you make the choices that line you up for experiencing it.
I was able to do a really fun call a couple months ago with my friend Rachel Nelson from the three and 30 podcast. She has a small group coaching that she does and I was invited to teach an online workshop with her group about time about creating a time management system or managing our time better and that is available on the three and 30 podcast, that recording as an episode. So I want you to, if you want, go and listen to that. I'm going to link it into the show notes. It's a really fun episode. I was happy that she recorded it and you know, I got to give three takeaways about managing our time and my first takeaway I think was the very most important. My first takeaway was that everything is optional. This is so applicable to turning our FOMO into Jomo because when we think that we are victims of our circumstance, we are not able to live the lives that we love.
However, when we recognize that we have the ability to choose that everything is optional, we're able to release some of that pressure that we put on ourselves to do things that we don't really want to do and the doors swing wide open to the life that we really want. You don't have to want what your friends want. Your life is not supposed to look like anyone else's. If you experience a regular fear of missing out, I want to invite you to use that as information to use those clues to discover what are some of the things that you might really actually want to be spending your time, energy, money, and focus on in your life? How could you put yourself in the situation to experience more of the joy of what you're actually living then wishing that things were different. And as a final point, I have to let you know that even when circumstances don't look anything like you hope for, but there's only so much that we can control and a lot of times our circumstances aren't totally within our control.
As I know better than most people, especially these last couple of years, we are always able to choose to be present. We are always able to choose to look for the good, right where we are in our situation, in our life, in our home, in this moment. I truly believe that there is beauty in every single one of our lives in every single day that we live. We simply have to train our eyes to open wide. To see it, to see the joy of missing out on anything else that is happening anywhere else because of how incredibly beautiful and magical and wonderful our own personal life is toward the end of the joy of missing out by Tonya Dalton. There's a quote on a page, huge. It says, nobody in the history of the universe ever accomplish great things by trying to do everything my friend make choices about the things that you want to do and love them.
Let go of the fear of missing out on everything else that's available and focus in on the joy of missing out, recognizing how you're so lucky and so blessed to be exactly where you are in your life right now, that it is the right place to be simply because you're there. I hope you'll be inspired by this message today to turn your FOMO into Jomo, to dig a little deeper into the life that you really want and clarify your priorities and then make choices that align with those in such a way that you feel so satisfied that you're on the right path.
Conclusion
Thank you so much for tuning in here every week. I hope that you feel uplifted and inspired to live life a little bit more on your own terms with creativity and adventure and intention.
I want to invite you to subscribe to the show if you haven't yet so that you don't miss an episode.
Also, please leave a review on iTunes if you haven't yet left a written review, it makes such a huge impact on both myself and all of the other people who are trying to discover new podcasts that they want.
And can I invite you this week especially, to share that you listened to the show on Instagram or Facebook with your friends?
The more you share this show, the more people can be inspired and uplifted by it, and I absolutely love hearing how it has made an impact on your day.
I have some fun things coming up in the next couple of weeks, friends. Great episodes, and also some really fun announcements about my retreats, so stay tuned.
I'll chat with you next week. Have a good one. Bye.