Episode 82: Day-Old Pizza and Net Positive Experiences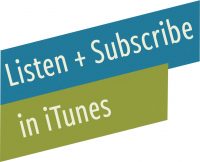 Introduction
Welcome to Live Free Creative, the podcast that provides inspiration and ideas for living a creative, adventurous, and intentional lifestyle. I'm your host Miranda Anderson, and I hope that each time you listen you feel a little bit more free to live your life exactly the way you want to live it.
Hello there, friends. Happy week. You're listening to Episode 82 of Live Free Creative podcast. I'm your host Miranda Anderson, and today we're going to be talking about net positive investments. I know it may sound a little bit nerdy, but it's just the best way that I can think of to describe this phenomenon of seeking out things in our life that that benefit us more than they take away from our lives.
I'm going to share some really fun examples as we go throughout the episode, so hopefully you'll get to the point where you can think for yourself, how does this apply to my life? What are the things in my day to day that I either choose because they add benefit or choose because I think that I should, even though they do not add the type of benefit that is worthwhile?
I'm so excited because my first story made my husband just cringe and it's so embarrassing, but it's also going to be really fun to share and I'd love to hear what you all think after I tell you about it. Before I jump in with two feet to the episode, let's have a little segment. How about a pause for a poem?
Segment: Pause For A Poem
If Thou Must Love Me
– Elizabeth Barrett Browning
If thou must love me, let it be for nought
Except for love's sake only. Do not say,
"I love her for her smile—her look—her way
Of speaking gently,—for a trick of thought
That falls in well with mine, and certes brought
A sense of pleasant ease on such a day"—
For these things in themselves, Beloved, may
Be changed, or change for thee—and love, so wrought,
May be unwrought so. Neither love me for
Thine own dear pity's wiping my cheeks dry:
A creature might forget to weep, who bore
Thy comfort long, and lose thy love thereby!
But love me for love's sake, that evermore
Thou mayst love on, through love's eternity.
Isn't that beautiful? If you feel like "I don't totally get it," I'm going to suggest that you take a second, maybe now, maybe later, and just reverse through it and listen to it a couple times. If you're listening to me on like double speed or one and a half speed, maybe slow it down just for that poem.
So often we rush through everything in our lives and one of the reasons that I have really been loving, inviting poetry back into my life on a regular basis–I'm reading poetry when I do my journaling in the morning and sometimes in the evening as well–it invites us to be present.
It invites us to think beyond the words, into the meaning of something to reflect on how these words and these descriptions make us feel, and if we can relate or if we can't relate. The learning and sort of including our higher functioning brain in the process is one of the reasons that I have been so drawn to including poetry in my routine.
That poem was written by an incredible woman in the 1800's and yet I can read it and feel like I know how that feels to want to be loved just simply for Love's sake. Because if you attach that feeling of love or admiration or success to something that is variable or that could change. If you love me because I'm beautiful, or if you love me because I'm funny, or if you love me because I'm a certain size or look a certain way.
Any of those things could change, so does that mean that that love disappears? So interesting to consider how we can love unconditionally. And as I read that poem, those were the feelings that came up for me.
This real intent on choosing to love soul-to-soul, regardless of circumstance, regardless of any types of changing variables, how I can do that as a wife, how I can do that as a mother, and certainly how I can do that as I learn to better love and understand myself along my own personal journey of becoming.
Main Topic: Day-Old Pizza and Net Positive Experiences
Now I better get started on the actual episode and I'm going to tell you it's going to be a little bit of whiplash because the story that I want to start with is not very lovely. It's just sort of ridiculous.
Okay. Let me set the stage a little bit. I was at Alt Summit, which is a big conference of bloggers and women entrepreneurs from around the country and around the world.
I Ordered Too Much Pizza
As part of the conference, I had agreed to host a meetup of authors and writers, so I set up all of the details. It was put out through the app for the conference, and I had 18 people sign up to come to my Airbnb for pizza and drinks and salad and to kind of do a resource circle, get to know each other as authors and writers and see how we could uplift and support each other.
As part of the description, I had mentioned that I would be providing all of the food and drinks and that I would do a $10 Venmo request of anyone who signed up so that I could cover that cost. I wasn't planning on buying dinner for everyone. I was inviting people to sign up and join and contribute to the cost of the meal, which was totally reasonable and other people were doing similar.
However, this wasn't like a hard and fast signup. People check the box if they were interested in coming and a couple of them had confirmed when I sent them a followup message that had the address of the Airbnb and my Venmo name so that they could send money ahead of time and I had three people who sent over money ahead of time and so I knew, okay, well those three people are in.
I know I should buy pizza for at least three people, but if all 18 people come, I don't want to not have enough pizza for everyone. At the same time, I wasn't super excited about the idea of having a ton of pizza leftover. I was going to be only in Palm Springs for one more day. It wouldn't have gotten used.
My husband's words came to my mind. Dave is intent on always having more than enough food available for company and guests.
We like to invite people over to our house regularly for dinner parties and picnics and things like that. And I tend to be the one that under-buys on food and he is always super interested in over-buying having plenty and making sure that it feels like there is more than enough food for everyone.
So following that lead with my sweet husband's voice in my head, I decided to go ahead and buy food for 18 to 20 just to make sure that we had plenty.
I of course didn't want to get gross pizza, so I found a really cool pizza place in Palm Springs with fantastic reviews and actually I was looking it up. I realized that I had eaten there before and I knew that it was great. It's called Bill's Pizza and there's just a couple of funny things…….
Okay, I have to get to the point of this story. I ordered five 18 inch pizzas, which turned out being like extra-large size. They had 12 slices each and I ordered five of them. They were about $30 each. And then I ordered a bunch of salads and some drinks as well.
So it ended up being about $200 worth of pizza, salad and drinks. And I had three people who were coming. And then I had a couple more who came unexpectedly that hadn't showed up and everyone Venmo-ed me.
I ended up receiving $100 in reimbursement between all of the people who came and some unexpected people who would come. And I was so happy that they came. And so thrilled to have everyone there. The resource group went fantastic.
But we had about four and a half pizzas left over. The salad got wiped out and you know, definitely everyone had at least one or two slices of pizza. But I had just ordered so, so much.
I Tried To Squeeze Every Bit Of Value Out Of The Pizza
Okay. So that night everyone leaves super late. We had a wonderful experience getting to know each other and chatting and sharing resources and just feeling like we had created this little micro community within the greater alt summit community. And the pizza was fantastic and everyone loved the salad and the meetup and it was all great.
Everything about it was was just right. And then we went to put away the pizza and these giant pizza boxes didn't quite fit in the fridge and instead I thought well it's cold enough like out here cause it's air conditioned in the house is cold enough that they'll be fine until the morning.
It was already like two in the morning at this point. And so we just stacked him up on the counter and I remember thinking to myself, "Okay, that's about one hundred dollars a pizza left over so I'm just going to take it with me tomorrow wthen I go to the conference center. Everyone likes cold pizza."
That's fine. It'll just be a great leftover.
Okay. So fast forward, I sleep a couple of hours. I'm of course on East coast time, so I wake up at 4:30 am and force myself to stay in bed until about 5:30 when I get up to go on my run. (That's one great thing about having flown the other way across the country. Regardless of what time I wanted to go wake up, I woke up really early and got to do these really beautiful sunrise runs in Palm Springs and I loved it even though it was a little tired.)
So I got up and did a great run and I came back from my run and I sat with my feet in the hot tub eating a slice of cold pizza from the night before as my breakfast. And then I piled the pizzas into the back of my rental car and I drove over to the conference center at the conference center.
I got there right in time to sign up for a photography session with one of my favorite photographers, Justin Hackworth, and one of my good friends. And so I left the pizzas in the back of the car and ran in to make sure that I could sign up for my portrait session. And then I kind of rolled into going to a meetup group. I met with a publisher, I started doing the conference and I didn't get back to my car until around noon.
Skipping The Free Buffet For Day-Old Pizza
Now, inside the buffet was being laid for lunch.
It was a beautiful buffet, a huge salad bar and soup and fresh rolls. The price of food at Alt Summit is included in your ticket, so all of this, all of the meals like these huge buffet of lunch was provided to me with my ultimate badge, but I needed to change venues.
I was going to go over to one of the other hotels for something happening after lunch and I also remembered that I had four giant pizzas in the back of my car. Now friends at this point, the pizzas had been sitting on the counter for several hours and then sitting in the back of my rental car in the Palm Springs desert heat the rest of the day.
So it's noon and I got into the car and I opened a box and the only reason that I can gauge that I decided it was a good idea for me to eat this like now day-old, not-refrigerated, probably just terrible pizza was because I kept thinking to myself this is $100 worth of pizza that I need to get my money's worth out of.
That was the thought that was in my head.
Now some of you probably feel like, Oh yeah, I feel like that about food. Like I don't want to waste anything. I want to make sure that it's all used up. Some of you are probably thinking you're probably about to throw up because this like sounds so disgusting and so gross that you can't even handle what's happening.
So I proceeded to eat like a couple slices on my drive across town of this gross pizza sitting down. No, it wasn't even that gross, but the crust was like a little stale. So I would like eat the bottom and then like toss the crest in the back.
I got over to the other hotel and I remember thinking to myself–now remember I have a totally fresh, delicious, free buffet available to me at the hotel, and yet I'm sitting in my rental car eating day old pizza and not the crust because it's too stale.
I get over the other venue and the whole drive. I'm thinking to myself about what this situation really is that this is me having a negative experience because of my hope to pull every positive possible out of this experience. But there came a point at which that pizza had served its purpose and the cost had been sunk.
The Principle Of Sunk Costs
I think this is like a principle of economics and a finance, like once you've paid for something and you're not going to recuperate that cost by any means, that's just a sunk cost and that just becomes absorbed into your investment.
However, rather than acknowledging and accepting my sunk $200 cost and I could've taken to account the wreck, recovered $100 reimbursement and just thought to myself, I paid $100 to host a really cool event and I wouldn't have taken it back.
If someone would have asked me before the event, you can host this meetup, but it will cost you $100 do you still want to do it? I would have said yes. I would've said, Oh yeah, sure. I'd love to host the event for $100 I am thrilled to do that.
Yet, because it was this tangible, visible reminder of the cost. I continued to move beyond where this pizza provided a benefit into the phase where the pizza was now causing me detriment. It was now not improving my experience at all. It was taking away from the experience that I could be having rather than tossing the pizzas in the dumpster.
Not Everything Serves Us Forever
I'm sorry. I know food waste is terrible. There's lots of other things we could talk about. I'm not going to focus on that right now. I want to focus on this idea that not everything serves us forever and that we can invest time, money, and energy and focus into certain aspects of our life and at some point they still do not continue to add benefit to our lives.
We sink some of our costs in life and that does not mean that we need to continue to try to extrude from every available a belonging and meal and experience every ounce of our perceived value of that item. As I look back on this day-old pizza experiment, I can pinpoint that the moment at which that pizza became a net negative rather than a net positive experience.
It was around two in the morning when I made the decision that rather than understanding this was now a sunk cost and moving on from it, I decided to try to pull more out of it than was necessary. At that point, I should have cut my losses and said, Okay, great. This was a wonderful event. Too bad we didn't eat all of that pizza and maybe some of you will have ideas about all, all the different ways that I could do something with it, but I was on vacation.
I didn't know anyone that I could give it to. We had to leave the Airbnb that night. There wasn't anything else I could do except for at that point cut my losses and move on and continue enjoying all of the benefits that that experience had given me without the negative effects of continuing to cling to an idea of perceived value.
The Bell Curve
Now this idea of the bell curve of positive and negative experience as it relates to financial or other investments is really, really common and a lot of us don't take the time to actually consider at what point on the curve we are currently sitting with whichever experience or item we're talking about.
You all know what a bell curve is, right? Just that kind of gentle slope upward and then downward. If you imagine the very top of that curve, that point at the very apex is the moment at which something goes from being a positive, where you're going up the slope to being a negative.
As time goes on, we want to in theory have the things within our lives remain a positive experience and not get to the point where we're then sliding down the other slope if something gets to that apex, if it continues to plateau and it remains a positive experience, it's adding value over and over and over, day over day, week over week, then our bell has evened out and so then we're, we're set, we're good.
But at the moment at which we start to lose positive and head into the negative experience, that something–an experience, an investment, an item–is now causing us greater detriment than it's benefit. That's the point at which it's time to say goodbye.
What Value Is This Adding To My Life Right Now?
This really relates as I'm working through my Live Free From Clutter course with a great new cohort of students in our spring session and we're talking about things that we already have, looking around and seeing the things that exist within our lives and asking ourselves, maybe for the first time in a long time, what value is this adding to my life right now?
A lot of the things that we own, we simply have because we have them, we're not using them. We don't necessarily like them. They're taking up space. We're having to clean and organize around them. We're trying to tell ourselves that because at one point we wanted them and paid for them and used them that that means that we have to continue to hold on to them to extrude as much value out of them as we can.
That sweater was $25 and I wore it three times and I don't think that's enough and so I need to keep hanging it in my closet for like the next six years because I paid for it rather than recognizing that, "Hey, I got my value's worth out of it. Thank you, great sweater, for the three wonderful uses that you gave me. I no longer need you. I'm not going to slide down this bell curve into net negative experience with you."
Just like I should have cut my losses with the pizza at the moment when it no longer was going to add any additional value to my life. We should recognize that not everything in our lives is supposed to be there forever.
Now you know that in my life as a practical minimalist and an intentional living expert, I tend to be very good–especially after multiple years of practice–at only buying the things that I think I will use for a long time. I'm getting to know myself really well and, when I do have a decision to make about what to buy or even add into my life in terms of time commitments–it's easier for me to decide on whether or not I'm going to want to keep these for a long time.
I am able to consider whether that value bell curve is going to be really tall and long, rather than just like a quick, "Oh, I'll just use it once." I don't necessarily have any interest in buying things at this point in my life that I'll only use a couple of times. I would rather invest in something that I think will add value for a long time.
Spring Cleaning
That certainly doesn't mean that I expect that everything I buy will continue to add value forever. In fact, right now it's March and with the change of seasons, I'm getting ready to start doing my annual clothing swap within my own house, my own kids and my own clothing. I go through everything that we have out in terms of fall, winter clothes and evaluating:
Did we use this this year?
Is this something that we like?
If I didn't use it this year, it's unlikely I'm going to want to pull it out and use it next fall.
This is in the next couple of weeks I'm going to be going through all of our stuff and our clothes and choosing what to donate. And then putting all of the rest of the winter stuff away for the season. We just have one small box for each of us that goes into storage.
Then I do the same thing when I pull out our summer things. I evaluate what are the things that I put away last summer that I thought that I would like right now, do they still fit? Do I like the colors? Am I interested in them?
Going through my summer things, I don't just open up the box and hang everything up. I take a second to think, Is this still wonderful? Do I still love it and appreciate it? Is it still worthwhile? Is it on the up-slope of my curve? Is it going to add more benefit this spring, summer or not?
As I go through this process twice a year, I'm able to ask myself some quick questions to decide what things are going to continue to add value presently to my life and what things can I cut off, understanding that, yes, I paid for them and, yes, I've used them.
Their positive value has been used up and it's time to move on.
It also helps me recognize as I head into the new season, if there are holes in our wardrobe or my kids' wardrobe, what they are. Do I only have two remaining tee shirts from last spring? Well, I probably need at least a couple more. How are my sandals from last time or are they still in good enough condition to continue to use them?
In most cases for me, because I've bought things that I think will last, the answer is Yes!
But every once in a while I recognize, "Okay, now this is the time to get rid of the old and bring in the new." I've heard so many people in my Live Free From Clutter course, and also people who have just read my book and been following along with my journey and my work who come to me and say, "I just don't know how or when to get rid of things. I think that I should keep things because I bought them."
How many of you have something with tags on in your closet that you bought and you can't get rid of it simply because you've never used it and you don't necessarily want it anymore? It's never been the right time to wear it before, but you think because I paid for it, you have to keep it.
This is an example of you eating day old pizza. You paid for it and so you think you have to get your money's worth out of it even though it's not going to come. The longer you keep it in your closet doesn't mean it's going to somehow magically become your size or that you're going to like it more.
It's just taking away from space that other things could fill. Or just taking up space. The beauty of having space, like being able to have some empty hangers, that's kind of a nice feeling rather than everything being crammed in to one tiny spot.
Sometimes the value of something is just that we get to use it for a little while. Sometimes we just say thank you for giving me that one season or for that wonderful experiment that I got to play tennis for a couple of years and then realized that I don't really like tennis very much.
This is not a personal example cause I actually do really like tennis, but maybe you prepare yourself for an activity or a life experience that you think is going to just be fantastic and then as you try it out you realize that maybe it wasn't as great as you thought that it was.
You're hitting kind of the top of that bell curve there. As soon as you feel like I have to cling to this to try to pull more value out of it because I have already put some energy into it, you're actually just dumping energy into a now negative experience rather than cutting it loose and preserving that energy to move into something wonderful that is upcoming.
Create space in your life for things that will continue to add value for more upswings on that negative and positive bell curve.
Knowing When To Pivot
I remember years ago sitting in a conference and listening to Susan Peterson, the owner and CEO of Freshly Picked, those darling leather moccasin shoes and now she has bags and I mean it's like a multi-million dollar incredible company.
And Susan Peterson is such a great example of a woman, a super smart, intelligent and creative woman running this empire. Someone in the audience asked what one of Susan's greatest pieces of advice would be for someone else starting out in business who wanted to move ahead and make good decisions.
And I think this relates not only to businesses but also just to our own lives and families. Susan said, be really aware of your sunk cost and when to pivot. So sunk costs, as I mentioned earlier, is when you've paid for something, whether that's financially paying for it or whether it's a energy investment you've put into it, or whether it's amount of focus or time you've put into it.
Susan said to be aware that once you've put that in, you're not going to get it back no matter the outcome. And so if you need to pivot and make a change, be really willing to dismiss all of the things that you've already invested if it means that you're going to be able to move towards something more positive and more beneficial than if you were to try to recover that energy or focus or money that you've put in.
She gave a really clear example of this. She said that sometimes they would do a big photo shoot for Freshly Picked. They'd have like the moccasins and the stylist and the bags and the models and everyone there and they invest a ton of money and do like a three-day shoot where they have everyone involved and it's like they're shooting their upcoming Spring line.
Let's just say that they release more than just a Spring line, but like imagine this, you have this whole thing put together, you get dozens and dozens of fantastic photographs and this is the plan is like, okay, we're going to use these pictures for the next few weeks or month as we do this launch.
Susan said that once in a while they will have all of those pictures and all of the content and all of those assets, meaning the actual photographs and captions that they're going to be using on this launch, and they'll notice that after a couple days or a week that that engagement starts to go down and that the audience isn't really loving them or it's not actually working the way that they thought it would.
Perhaps the pictures that seemed so great just a week ago are sort of already feeling a little bit stale. She said that in that case, she has gotten really good at saying, "Okay, we're just going to bag the rest of those and do a new photo shoot." Imagine all of the money, all of the time, all of the models, all of the people and energy and that was brought together to create this fantastic photo shoot.
But as soon as she recognizes that they're no longer having the desired result, then she accepts that all of that is a sunk cost. And rather than dragging it out, you can imagine thinking these are the pictures that we have, so we're going to keep according to schedule. We're going to use them for the next three weeks.
Even though people don't seem to like them, they're not engaging very well, and she sees when those pictures hit the top of her bell curve and she's not going to get any more benefit out of them. She cuts it and moves on to something new rather than sliding down into eating day-old pizza when there's a fresh buffet inside for free.
How Does This Apply To You?
Does this make sense? Are you following along as I'm sharing about this experience that I've had and understanding how it applies to every area of our life?
What comes to mind to you as something that you might be hanging onto in what area of your life or your home or your business?
Are you munching away on stale, day-old pizza hoping to get your invested value out of it, even though it doesn't taste very good and it's not very fun and it's not ever going to become fresh again?
In what ways are you wasting your time and energy and money maintaining experiences or belongings or memories or relationships that are sinking into a place where you're not going to get any more positive benefit out of them?
It's probably time to just cut them loose. Understand that that cost is sunk. Rather than continue to spiral into a net negative place, you can move on and maintain whatever benefit there was say thank you for that benefit. Now I'm ready to move on and invest my resources elsewhere into a new experience, a new belonging, a new choice, a new relationship that actually will yield positive results.
Sometimes I think about this as a mom and you know with my husband as a dad that we will create sort of systems and ideas and traditions for our family. A lot of times we just kind of roll with them even when things aren't working as well as we want them to. Or we think we should stick to that system even though it's actually taking away from the joy and the happiness and the hope that we thought it would bring.
Because the system is in place, we should just keep going with it.
I talked about this a little bit in Episode 25: Planning Successful Systems. I talked about how sometimes our systems need to be adjusted. We've set it up and we're rolling along with it, but there will come a time when you hit the top of your curve with a system.
It no longer is adding positive benefit to your life and it actually starts to take away from it.
It actually starts to detract from the very values that you were hoping to receive and uplift and and enjoy because of the system itself.
So once in a while we need to just back up and evaluate and ask ourselves if we are eating day old, disgusting pizza in an effort to recuperate whatever investment of either money or time or energy or focus or relationship that you have put into it. Are you eating it far beyond when it was meant to be eaten?
What is that stuff you have sitting in your garage thinking that one day you might get to it? You might play that game. You might use those tools. You might wear that thing even though you haven't been wearing it for the last couple of years. And every time you look at it, you kind of cringe.
Don't eat the day old pizza, friends!
Understand that it's okay that not everything in our life is meant to be enjoyed forever. Allowing ourselves to release things from our life, to recognize that you invested in this and the benefit from that investment has already been attained.
Whatever that benefit is, even if it's less than you thought it would be, don't let the investment become the reason that you continue down a path of net-negative results. Enjoy whatever the benefit is. And when there stops being a benefit, there starts being a detriment.
So let us be a little bit more aware of where on that bell curve–the positive slope up or the negative slope down–we might be in terms of our individual investments in our lives. Whether that be with belongings or with relationships or with experiences.
When we hit the top, any engagement that we have with this particular thing beyond that point will actually bring down the average. It's actually going to make us feel worse than if we were just to say goodbye.
Our lives are meant to be enjoyed. They are meant to bring uplift and fulfillment and this incredible amount of enthusiasm and love into our everyday experience. Sometimes when things are not going super well and then we add to that the clingy-ness of needing to hold onto things that aren't adding any value to our lives, we can start to spiral downward rather than feeling the freedom of letting go of what's not working in favor of creating space and inviting things into our lives that will work, that will add incredible value and will make us feel wonderful.
As you listen to this episode, I hope a couple things came to mind for you, your day-old pizza, that you're ready now to dump into the dumpster and move on and find a fresh, wonderful buffet somewhere else in your life.
Don't eat the day-old pizza sitting inside your car, guys! It's really sad. I know, I've been there.
Let us all get a little bit better at being aware and being intentional of what we allow to continue persisting in our lives. Let those things only be those that add benefit to our present situation, that we can continue to build ourselves up, build our families up, enjoy relationships and experiences and belongings that fill our lives with wonder and magic, rather than with drudgery.
I can't wait to hear what some of your day-old pizza is. If you can think of something, I would love for you to share it on Instagram and tag me. We can just commiserate a little bit with each other and laugh about how all of us do this, how we hang onto things far beyond when we actually should.
Conclusion
I want to thank you so much for listening and subscribing to the show as well as sharing reviews on Apple.
I want to share a quick review of the week that came in from Kora1993. The review says:
A Ray of sunshine. Miranda's message both in this podcast and through Instagram have been life altering for me. I am excited to listen every single Thursday morning. I regularly use the tools that she teaches to become full of gratitude and to organize my life with intention. Have a listen and you'll know immediately what I'm talking about.
Thank you. Thank you so much, Kora1993. Send me an email at miranda@livefreecreative.co, and I'm going to pop some goodies into the mail as a thank you for submitting a review on iTunes.
Make sure that all of you are heading in there are leaving a review. If you haven't left a review, go ahead and leave one, and if you have left a review and you've listened for awhile, you can go ahead and leave another one.
Those reviews are instrumental in making sure that other people know that this show could be just what they need to feel more creative, adventurous, and intentional in their life.
Thank you so much for being here. I will chat with you again next time. See you later.