Episode 90: Intentional Intimacy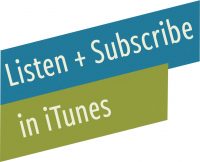 Links From This Episode:
Kristin B. Hodson Website, Instagram, Book
Come As You Are, by Emily Nagoski
Heads Up….
Hello there podcast friends. I wanted to just give you a heads up that while my episodes are normally completely family friendly, this episode is about intimacy and so if you have young ears listening, you may want to put in your headphones or save this one for a time where there are only adults present.
You'll hear in this episode how important it is to talk to your young ones about intimacy, but I would love for you to be able to do that in your own way and your own time rather than having this podcast be a crash course in intimacy for your kids.
Okay, let's get started.
Introduction
Welcome to Live Free Creative, the podcast that provides inspiration and ideas for living a creative, adventurous, and intentional lifestyle. I'm your host Miranda Anderson and I hope that each time you listen you feel a little bit more free to live your life exactly the way you want to live it.
Friends, welcome back to the show. I'm your host Miranda Anderson. This is Episode 90 of Live Free Creative podcast. This is an episode that I have been looking forward to for months.
It was around the end of last summer. In fact, I first wrote down the idea for an episode on intentional intimacy because within my own circle of friends and family, it was a topic that was coming up often and I thought, this is something that's so important, it needs to be shared.
So I decided to call up one of my favorite sex therapist and intimacy experts, Kristin B Hodson. Our conversation was really fun and really insightful and I hope that you enjoy an opportunity to give some serious thought to this topic that is often swept under the rug or considered taboo.
Before we jump into the full interview, I just want to share a quick pause for a poem.
Segment: Pause For A Poem
He placed his hands on my mind
before reaching for my waist
my hips
or my lips.
He didn't call me beautiful first.
He called me exquisite,
Rupi Kaur from the collection, milk and honey.
Main Topic: Intentional Intimacy
Okay, friends. Let me introduce you to Kristin. Kristin Hodson is a licensed clinical social worker and a certified sex therapist. She's the founder and executive director of the healing group mental health clinic in Salt Lake City, Utah. And a coauthor of the book, Real Intimacy: A Couples' Guide to Healthy, Genuine Sexuality.
She also works as an adjunct professor teaching human sexuality to master's level students working to become social workers and founded the Rocky Mountain Sex Summit in an effort to increase sexual health competency in mental health professionals.
I love following Kristin online. She's approachable, relatable, has a great sense of humor around something that can sometimes be heavy or taboo. She is also a mom of three and a partner to her husband, Jake, living in Salt Lake city, Utah and in Playa Grande, Costa Rica.
I'll include links to Kristin's website, her Instagram account, and her book all in the show notes livefreecreative.co/podcast. Look for Episode 90 and you will have all of those links and resources available right at your fingertips. I'm so excited to have Kristin on the show and hope you enjoy our conversation.
Miranda: Hey Kristin, it's so good to have you here.
Kristin: Thanks for having me. I'm really excited.
M: I'm so excited to have you. So I want to just give you a little background because this topic, intentional intimacy is something that may seem left field on my podcast for some people, although I do share a lot about intentional living and I think that this is a really important topic, which is why I wanted to share about it.
But the reason that it came, so kind of to the top of my list recently was because last year when I was traveling, back when we could travel, I have friends all over the country and it was interesting because for whatever reason, the topic of intimacy and sex came up with friends that I've had for 20 years and we've never talked about intimacy or sex and for whatever reason.
But last year it felt like–you know when you decide you want a car and you see that car everywhere. It's like a topic that came up. I don't think I was always the one bringing it up. Maybe it was me. But I kept having similar conversations with different groups of friends all over the country.
And I was surprised at how different our ideas about intimacy within our own lives and marriages are about our own ideas around sex in general. How taboo or not taboo it is. How much fun it is or not fun. It is even like the scope was all over the place.
And I had one friend in particular who I was surprised who said that she had never had an orgasm. She's been married for 15 years. I had another friend who shared that she has been able to have an orgasm, but only since they started using a vibrator. And she felt really embarrassed about that. She said, I feel like I'm having sex with the machine.
I thought this is so interesting that we… I just think that it's something because of the way that we have all grown up, especially people who grow up in a religious environment, all different environments. I think there are a lot of differing ideas around intimacy and I think that we need to start talking about it.
And I love your work. This is what you do. You bring to light all of these topics and ideas and education that is so important. I shared with a few different of these friend groups, something that they thought was pretty funny, which was that on my honeymoon. So Dave and I grew up in a religious environment where we decided to wait until we were married to have intercourse.
So we got married, we went on our honeymoon and we were like, yeah, figure this thing out. So excited. And after a day we were like, okay, we have no idea what we're doing. Like it's kind of not, we're like, what? What is it?
We knew the mechanics, like clinical pieces, but we were like, what? How do we actually do this in a way that it's fun and feels good for both of us? And so we went to Barnes & Noble on our honeymoon and we spent our honeymoon. And then the months and years after that, still, we're still learning. We're still growing, we're still changing, you know, 13 years into our marriage.
And I was surprised that so many people of my really close friends who I love and adore have not had that same experience. And so I know this is kind of what you do, you help people understand that sex is something that you can learn and grow within.
K: It is so common for people to feel like this is information you should know, you should have it, and that it kind of falls out of the sky and either you have it or you don't. The lucky ones have it. The ones that feel comfortable somehow were given that information and they just don't.
And so then this is what you have to deal with. But I love viewing sex as a skill, like anything else, and that it is to be learned. And when I was going through and becoming a sex therapist and my training at the beginning of it, I was like, well, I'm just going to go through this program and I want to learn everything I already learned and I'm going to get my certificate and that'll be that.
And I actually went through and at the end of it I'm like, I just spent four years learning how much I don't know. I now feel dumber. Because there's always something to learn, always, forevermore. And it actually put me in a what I feel like a really empowered position, which I think for your listeners it's the same thing that when you become curious and a student for life of your sexuality, then it makes you curious.
The reality is, is you figured out sex without kids. And you guys learned that part and then you have a baby and you're like, Oh, we need to kind of re figure this out again. And then you guys are going to hit some medical things or maybe a global pandemic and have to be like, wait a second. Right? And then you have to re-figure it out again. And then like when you age, your bodies are going to change.
So actually if we can embrace this idea that sex is a skill and there's always something to learn, we will be empowered for the rest of our life.
M: Yeah, I love that so much. I think that that for me has been the key to understanding intentional living in general that we don't know. I think that we don't know everything and we can learn the things that we don't know. And the way that we do it is by seeking out information and then experimenting with that information to find out what works for us.
Of course there's going to be a lot of things out there that don't work for us and that don't serve us. And even if they work really well for a lot of other people, they're not going to be right for us. And so how would you suggest that someone get started. Like there's someone out there who's like, okay, I never even thought about the idea of learning more about sex. And like the basic, where would you tell them to start or what are some examples of how you can kind of get started?
Or even like how do you get your partner on board if like, you know, maybe he's saying sex is great and you're like, excuse me, I'm over here too. And women especially maybe aren't necessarily taught as young women that are pleasure or that our desire matters as much as a man's, am I wrong in saying that?
K: No, you're not wrong. That's accurate that there's not an emphasis on female pleasure and anatomy and knowing your body is a big part of that. And so if you even look at media narratives, we're often taught or see that pleasure or desire works in this way and that you might have a sex scene and it's not explicit. It might be in a movie, but you think that you should be feeling all this pleasure just from intercourse alone. And that's simply not true.
So we internalize it. It's in the air we breathe that female pleasure and sexuality and knowledge isn't prioritized. And as a country, as a whole, sex education isn't available and accessible. So I have a lot of people say where do I start? And I think books are a great place to start.
People get nervous about, "I don't want to just go search and be exposed." That's where Barnes & Noble can be great. Because Google can open you up to a variety of resources a lot that you don't want and people feel like they have to filter through what is accurate information, what's the information that helps me.
But starting just with a book, like for some people that's totally new. I love to say have as many books on sexual health as you do cookbooks. I know that books are kind of dated but that's a good measure for like do I even own a book? The one I would say if you're trying to figure out pleasure and desire is Emily Nagoski's Come As You Are. Great starting point. Great starting point for couples as well because she's got the chapter summary like condensed. So for she, it's called TLDR, like too long didn't read so that you can have a conversation.
Sometimes one partner is the total reader and they want to read everything. And the other is like, give me the bullet points. The goal would be to open up conversation and a book can facilitate that. And learning the language of that's a new skill. I'm going to put that in the skill category.
Learning to talk about it is a new skill. So give yourself room to be clumsy and bumble and be like, this is awkward. It's new. Some people have never said sexual health words. So you have to give yourself room for it to be awkward and new. Just like any other new skill you're learning is typically awkward and new, but it comes to sex. We can shy away from that. Totally.
M: Yeah. I love this idea. I'll link that book in the show notes and if you think of any others that you want me to just include as like beginner references, I'll put those in the show notes as well.
The thing that I love about this, especially right now is I know there's a lot of people who are like, okay, I'm learning new skills right now. Uh, they're trying new hobbies, new recipes. Like add this to the list of things that, you know, you get a book in the mail, you get to like say, "Hey hun," you know, in a non-awkward way I can, I can see this being really fun for someone to say, "Hey look, I have a new, you know, I have a new hobby that I want to try out. Do you want to learn this? This can be kind of our new hobby for a while."
I'm sure that most partners in a generally healthy relationship, we're going to say, "Yeah, I'm on board for learning some more about this." You know, if you're up for experimenting then, then your partner probably is as well.
K: Absolutely. And it is another way, like when we think about initiating, what a fun thing to initiate and be like, I have bought this and I want us to learn. And then even if your sex life is good, no one's going to complain that it's like, let's play with it.
M: I wrote down your words cause I loved it: We wanted something that was fun and feels good to both of us. You can keep growing in that and a book or something like that can start that conversation.
K: Yeah, totally.
M: So I think that a lot of people, I know that I have had this thought, you know, especially when I was younger, I thought that experimenting in intimacy usually meant something that was immoral or something that was like pornographic or like kind of off the deep end. Um, what would you say or, or how, how can you kind of ease people's mind if they have this idea that experimentation within the bedroom is going to bring up things that they're not comfortable with?
K: Well, so there's a couple of things, and I want to make sure I'm answering your questions. So if you're like, no, this is more what I'm thinking. Experimenting. We can have these ideas. We internalize or create these rules around sex that may or may not be true. Right?
We pick it up from growing up in religious environments and even if we didn't grow in a religious home, our country is founded on religious roots. So again, I just go back to it's in the air we breathe. Abstinence only education is a part of that. So experimenting, this is where you get to claim that you are the authority and the expert in your home.
And there are these six principles of sexual health. Two are: is it consensual and does it bring mutual pleasure? And so what you might be butting up against if you're feeling guilt, like if you're meeting those two criteria, Hey, we want to try these things.
What you might be feeling is like, ah, my pure identity in me is like this feels really uncomfortable and bad. Yeah. You may have to heal some shame that you've picked up.
The other part is value conflict. Oftentimes when we're dealing with expanding our sexual repertoire, we start to be like, is this okay? This has gone against the rules or the values I've had. And you may have to reconcile value conflict and these may be conversations you're needing to have with your partner.
But they're really important and it's really important to for you to take a step back and be like, who's setting the rules for what's happening inside my bedroom? Is it my partner and me or are there third party messages that I've picked up that actually don't serve me? They don't support the deepening of the intimate connection that I would like with my partner.
So Emily Nagoski, in her book, does a beautiful job of saying, You have to look at your sexual life like a garden. You need to evaluate it. It might be overgrown with weeds and you might need to pluck out those weeds and be like, these messages have been there my whole life. Are they still relevant? Examine them, keep what's helpful, discard the rest.
And that kind of goes also with experimenting. As you're seeing a lot of other like what people are doing, we can not compare ourselves and if people are like, Oh, you should be trying this, this, and this. If that's not your flavor of sexuality, don't worry about it. Your normal is your normal. And so embrace that there's no normal, it's just for you. Embrace that you get to be that authority for yourself.
M: Yeah. I love that. I love, it's interesting how like these same principles, I feel like aligned so much with some of the… I talk a lot about consumerism and being conscious about what you buy and the things that… you can't compare your life to your friends or to your sisters or to your neighbors and the things that will serve you and work for you in your life.
Talking about material goods, it's like the same thing. What are the things that serve you and that work really well in your life. And it's okay if they're not the same as everyone else.
K: Okay. And I want to say one thing about that really quickly. When people are looking at books or resources, very rarely is a book a one stop shop that becomes like every single thing they said was helpful and relevant to my life. You need to give yourself permission to look at a book and be like, well, this part was helpful. This didn't apply as much, But don't disregard the whole book.
Sometimes in a book, there might be four chapters that you're like, that was wildly helpful. These other three, not so much. You've got to give yourself room.
That's me. I like to have a variety of books like cookbooks because different pieces are gonna speak to our situation and our life.
M: I love that. And that's great advice. Um, another thought that I have just about experimentation generally is I, so these are the things that come to mind for me and you're the expert. So share if there's more or additional, um, positions is something that people can experiment with that maybe they have only used one or two different positions. And so that's something they can try.
Different tools like vibrators or, I mean there's a lot of different tools and toys. I like to call them tools. I don't know why toys seems, that's maybe like my own kind of weird thing that I'm like, toys seems a little bit like weird and I feel like tools.
K: I dunno, I like tools and toys because one can be like, we're really fixing something. It's a tool. It helps us. A toy is play and a lot more people need to bring play into their life. A tool can be a toy and a toy can be a tool, to be honest with you. That's how we're thinking of it. But um, we need, we need a lot more play and sometimes we can get really furious around sex. Like this is how it needs to be instead of being like, that was just totally fun.
Like we do when we're kids, we play. And I don't, I don't think our kids differentiate between tools and toys. So I want to plant that seed of a tool, one of the tools that people may overlook is lubrication.
M: Yeah. That was the next thing I was going to say. Different types of lubes.
K: Yes. And the reason why this matters is have you ever had a back massage? Rubbing feels good, right? It feels good no matter what. I think all of us are like, Ooh, that just feels good. However, if you add lotion or an oil, it feels that much better because you reduce friction, right? That's one of the myths we need to let go of is that….mmmh…..can I say the word vagina on your podcast?
M: Please, please say penis, vagina.
K: So vaginas don't always lubricate and at different stages of our life, they may not lubricate and, or we need more lubrication. So experimenting with water-based lube, experimenting with oil-based lube or silicone, they're all going to provide different levels of barrier.
Water's going to absorb the quickest and be the most fluid. So that's a great tool. C-rings or cock rings is what they're known as. You can experiment with that because one, they can be a tool if you're having issues with erections, like getting or maintaining one, but there also can be a vibrator on top and it can just be really a fun hands free way to experience pleasure.
Also experimenting with different locations and role play and fantasy. Like my husband's been working a lot in the yard during this pandemic and I'm like, I'm having a lot of fun with this idea of the worker guy in my front yard and I'll like take them a tall glass of water and I think we can overlook the energy exchange that can create that spice and spark like we had when we're dating.
So engaging our mind, our mind is our biggest sex organ. So having kind of fantasy and investing in the connection in between like outside of the bedroom is another really important way to spice and mix things up. How are we investing into our intimate connection in between?
M: I love that. Our mind is our biggest sex organ. That is so important because it reminds us that it all, it, it all starts and ends there really like our connection is in our head and the pleasure that you can feel. Maybe physical pleasure outside of that can be great. But if you're not connected in your head, it's never going to be amazing.
K: And so I think that that's a piece of where people kind of, if you get into a pattern of feeling like you just sort of check out because you don't love sex and so you just sort of check out and I was reading on your blog, you have a great… I think you asked your Instagram followers about some bad and good advice that they had received and a lot of the bad advice where things even coming from people's parents and friends that were like, "Oh, just like kind of lay there until it's over or you know, have sex whenever he wants, even if you don't want it."
And all of these things that basically are like totally check out and don't even participate in this act. That can be so powerfully connecting, like it can be so connecting and that intimacy, not only physical intimacy but how that breeds this real deep depth of relationship and the vulnerability that's required there.
And all of the things that, I mean, I think that we…. like science will show how powerful you are, how powerfully that intimacy and sex connects you to the people. And that's part of the reason within religious environments that it's meant to be treated sacredly and to be careful about who you're having sex with and that kind of stuff, you know?
So making sure that our mind stays engaged and I love the idea of doing that outside of the bedroom because it doesn't, I know that it doesn't just turn on like that for women, especially, and for a lot of men too.
It's actually a myth, another myth that men just can get turned on like a light switch maybe in their teen years, maybe like when they're young. But as I talked to so many people that don't just want to orgasm and just have this, like they don't want to just "get off." They want a connection, they want an experience, they want to feel like if they're not feeling connected outside the bedroom. I'm finding both partners that that plays a role. So that's another piece.
There's a couple of things I want to touch on really quickly is a lot of women are raised to believe that their sexuality is for somebody else and that it doesn't matter. And it does. It doesn't have inherent worth on its own. And having to reclaim that your sexuality matters on its own and that your pleasure matters on its own and that if you haven't experienced an orgasm, that's worth figuring out. That's worth learning.
And for a lot of women, they don't understand that their anatomy, they don't know how their pleasure works and that 75% of women are going to experience orgasm through clitoral stimulation. Understanding the cliteracy and learning how your body works. Every clitoris responds differently to pleasure in touch. That's crucial to being intentional with our pleasure and connection is learning how our bodies work.
I think a lot of women go into marriage not knowing about their body and hoping to partner will know about their body more than they do. And you've got to reclaim that and say my body, it is my body. I have a right and I I need to know about how it functions and works.
M: Yeah. That brings up something that I noticed, I think it was one on one of your recent Instagram posts about penetrative sex versus non-penetrative sex. And it made me think of my friend who, who said now that I only really have an orgasm when I'm using a vibrator, it feels like I'm no longer having sex with my husband because in her mind the idea was if my orgasm isn't coming directly from our intercourse from penetrative intercourse, then it's somehow not valid.
And I thought it's just an interesting idea. I'd love to hear you share a little bit more about non penetrative sex and how that can be totally valid.
K: That's another cultural idea that we believe that penetrative sex is the only form of true sex. Outercourse, like you can have fantastic sex without penetration ever. And I want to explain something, especially people with religious backgrounds, how female bodies are the divine design of them.
I want you to stick your tongue to the side of your cheek, like right. I literally want you to do that. Feel it. And you can feel the pressure of that, right? Yeah. But it's, unless you're like really pushing hard, you can't feel a lot of sensation. That's similar to our vaginal canal. And if we think about the multipurpose of a vaginal canal, if people are not dealing with fertility issues, they're delivering babies through their bodies. Right?
If you had billions, like the clitoris has 8,000 nerve endings and the head of the penis has 4,000, so double.
So if you can imagine if all your pleasure centers were inside your vagina, that's a ton of like pleasure can quickly switch to pain. There's a fine line there. So I will use the word, it comes from patriarchal roots that we should be having sex or feeling orgasms or from penetration alone and how we orgasm actually doesn't matter.
But you can have wildly connecting non-mechanical sex with a vibrator, with your partner. It's all how you use the tool. Like you're only limited by the creativity that you have with the tool you're using. So people use it to spice it up. There's some vibrators, there's all different shapes and sizes and it can be really for a lot of couples that like how do we leverage this to be just spicy and hot and all it is increasing the level of vibration that our body… some people need more vibration to be aroused and a lot of partners are like, please use that cause it's really hard to have that level of stimulation for 45 minutes.
So there's a lot of fun. You can take that tool and really play with it. And have it be fun and use it as a bridge instead of a barrier.
M: I'm sure you're familiar with Dame products. It is something that I discovered a couple of years ago and was I love their mission. It's a women owned women designed company and most of their tools are meant to be partner oriented, which I love. So they're, they're built for his and her or her and her or you know, situations.
And I think up until that point I had seen a lot of toys that felt like they, not that there's anything totally wrong with us solo practice, but that they felt like very much solo practice toys versus bringing it into a partnership and how they're built to be used in a partnership. And maybe that what you know is like a stepping stone for people who feel uncomfortable with the idea of something replacing their spouse because it's not there.
Nothing's replacing your spouse unless you are with your head thinking.
K: That's right. A lot of people are like, Oh, if I use a vibrator, then it's replacing my husband. Or people, partners can feel like, Oh, she's replaced me. I was like, absolutely not. It just is a tool and nothing replaces the warmth and connection and intimacy of bodies. Nothing can.
So that can be a place of, again, examining and being like, where, where did this come from? Does it serve me any like, does this serve me or do I need to adjust and give myself permission to have new ideas and new ways to think about these things as I'm developing my sexual maturity, if we're looking at intentional intimacy.
I always talk about that we have to intentionally grow ourselves up the developmentally, sometimes our sexual education and knowledge can… we can be stunted at 8 years old, 12 years old. We might age chronologically like our birthday is going to come next year, whether we want it to or not, it just is.
But developing our sexual maturity that happens by intention and choice. And that happens through education, and examining old ideas that maybe we held when we are 16 or 20, and they're not serving us as a 30 or 40 year old woman.
M: Right. Yeah. I love that. Something that people may run into, especially I think most of my listeners are female and I think the majority of my listeners, not all of them, but the majority of them are in a female male relationship partnership.
And so in some of my conversations with my friends last year, um, and, and even recently there's been an interesting idea of like, "What if I decide that I am going to be more intentional about this and I want to invest in education and I want to really discover my own pleasure and bring that into our relationship."
But the partner or husband either feels bad that he hasn't been aware that she wasn't having as much pleasure or even feels a little bit like, well, is this even necessary? Like maybe he, it's been great for him. It hasn't been great for, and she's like, well, it's time for it to be great for both of us.
How would you help someone kind of navigate if there happens to be either some shame or guilt on the side of the partner or even some resistance?
K: Yes, I love it this because one of the things we have to give ourselves is relational compassion and self-compassion. They go back to there's really no reason any of us should know this information or that we should have internalized these messages and the messages that pleasure matters for all people.
Those are not messages we grew up with at all. Like the statistic I like to give is currently in 2020 people are getting on average 17.2 hours of sexual health information between kindergarten and 12th grade. Now compare that with math and reading that we've become really competent and literate in. We're getting over 3000 hours between kindergarten and 12th grade.
It's not integrated into the way we think, believe, feel. So relational compassion for the partner. That's like I should have known you shouldn't have and now we know. So we're going to like, once you know better, you do better. Right? So let's take that and let that go and move forward. Now we can do it. The other piece is that a conversation that couples need to have of "This isn't just about you and while this is how our relationship has functioned, we are growing and we are changing it and as I'm getting more information and I'm knowing better, we need to address this in our relationship."
And if they have to work through resentment or resistance, it is worthwhile to unpack that and resolve it rather than avoid it and say we're never going to, it's not worth the conflict.
It is worth the conflict because ideally sex only gets better with age, so we want to have a good sex life. It's a lot to look forward to. So resolving that now and as a therapist, I mean that's, that's a whole other conversation. That's hard for me to give you quick tips on how to resolve resistance other than saying it is something you need to talk about and unpack.
M: Yeah. And this is something… that type of situation… this is what you do, right? People can just hire you, they can see you. Do you do online consultations? If people who are listening get into a situation or feel like, I don't even know where to begin, you're someone they can reach out to as, as an ally and to help kind of navigate.
K: And it's really normal. People come to sex therapy all the time and it is, we've never had these conversations or we try to talk about it and we fight. And my mental health clinic has wonderfully competent therapists for people that are like, that's weird to talk to a therapist. That's all we do. Like we do that all day long so it's not weird for us and we can make it comfortable for them.
M: Yeah. I love that. On that note, the last thing that I love that you share a lot of on your Instagram page and I noticed that on your website you also have and things that people can do, not only educating ourselves and becoming the sex expert in our own life, in our own relationship, but then turning around and being able to use those skills to educate our children. This was a big piece of what you do, right?
K: It's a really big piece. It started because I wrote Real Intimacy. It's a book that was published in 2011 and from that they were like, okay, we get it. We're trying to heal our marriage and our relationship, but how do we raise our kids so that they don't have to go through what we did and out of that was like the preventative measure is really being intentional with our children and really viewing this as an intentional act. I try to help parents say 17.2 hours, give your kids all the hours so that they need.
My goal for parents is it's an ongoing conversation. It's, it's just never ending. So that my goal for my kids is if they're ever asked, well, how old were you when you got the talk? I think it's an question that most of us could answer to be like, I never got it. I got it at an awkward maturation when I was eight kind of. My mom, right before I got married, slap me on the back and said, here's what you need to know. Go get 'em. In the car, "So is there anything that you'd like to know? Any questions?" "No mom. I'm good. I'm good."
I'm just like, "I hope my kids, when they're asked that, they're like, wait, what do you mean that we just talked about it all the time."
K: So similarly for my kids, I am very intentional of bringing up these questions and I don't rely, a lot of parents will say, but they're not asking me. So I don't think it's on their mind. They may have just gotten the message that it's not safe in your home, therefore they're not coming to you. They're going other places or they're expressing or getting curious in other places.
I want my kids to come to me so that I can guide them because there's so much information out there. So yes, with our children, that is where I spend so much time in helping parents realize they can become the sex experts in their home. And it's totally doable. And the research shows kids want their parents to talk to them about sex. They want it, they crave it. And even if you've not done it and you have a 17 year old or a 14 year old, there are ways to start that conversation.
M: Yeah. And you are a great place to reach out to for resources. I know you have a course specifically designed for parents to talk to their kids and begin what is hopefully an ongoing lifelong conversation about sex and sexual health and intimacy and all of the things that go into that. So awesome.
I love what you're doing. I so appreciate the way that you just so candidly and so openly share your resources on Instagram online and within this community. And so I hope that everyone who's listening will follow you. We'll put all of your links to your website and to your Instagram and everything in the show notes so people can find you and make sure that they're following along.
And I know that there's also something that I love that you do on your website that I just found today when I was, I was clicking over for the first time that you have a little ask therapist box and you can submit any question and then you go back and anonymously you answer those.
K: The asker remains anonymous. So the questions… I want people to be able to ask. A lot of sex educators have a question box in their classroom and so that's kind of my version and then I will anonymously answer it via my newsletter or Instagram. If they're needing like something really, really specific that I can't answer in a general or healthy like healthy meaning I can't answer it without more information, then I'll suggest the consultation.
But people can ask any question and then watch for it to be answered in either of those places.
M: Yeah, I think that's such an incredible resource. And so helpful and I love the way you're bringing all of this to light and do it in such a fun and candid and open way, so thank you so much and thank you for your time today.
K: Thank you. I loved your approach on this. This is so cool.
Conclusion
I want to thank Kristin again for sharing so openly and giving such great advice and ideas for all of us. To close out the episode, I just want to break it down into a couple simple steps that we talked about. First, understand that you're not expected to know everything about sex or intimacy. That's not something that you're just naturally born with.
This is something that we learn and develop and practice. You may want to start your education with a book. I'll make sure that I share Kristin's recommendations in the show notes and you can find links to those that could open conversation with your partner so that you make sure that you're both on the same page about understanding that your intimate relationship can be something that you choose to grow and develop and learn and improve over time. You can experiment together with all sorts of different tools and toys, locations, positions, lubrications.
There are so many resources available and hopefully you can find some that work really well for you. All of this, for the purpose of your life and your relationship being as strong and connected as it can be, and also so you can become the parents that are able to teach your own children about intimacy in a way that most benefits them.
If you loved this episode and feel like you know people who could use this information, take a screenshot and share it on your Instagram or text it to some friends. I would love for this open conversation on intimacy to be available to as many people as possible.
Okay, friends, have a wonderful week and a happy mother's day. I'll meet you here next time. Bye bye.