Episode 91: The Three Things with Elise Cripe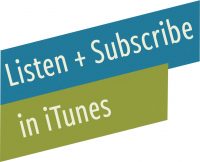 Introduction
Welcome to Live Free Creative, the podcast that provides inspiration and ideas for living a creative, adventurous, and intentional lifestyle. I'm your host Miranda Anderson and I hope that each time you listen you feel a little bit more free to live your life exactly the way you want to live it.
Hello there friends. Welcome back to Live Free Creative. I'm your host Miranda Anderson. You're listening to episode number 91 of the live free creative podcast. I'm super excited today to have a chance to interview someone who I love and admire. My friend Elise Cripe.
Now you may have noticed that I've been doing a few more interviews than usual. I think part of that is that I am craving conversation and so inviting people who I admire and who I love, who have really incredible stories and information and tips to share is has been really fulfilling to me during this time of social distancing and I hope that the information that we're sharing through these interviews is also really helpful to you.
I appreciate and love the nature of a solo show where I have some specific things that I want to share and talk about and impart to you. And I also have really appreciated the flexibility of being able to invite some friends onto the show every once in a while to share them with you.
Sometimes I think I'm going to do a show all about this thing that I heard someone say or this movement that someone else is doing and, and that feels like a really good fit for me to just talk about it.
And sometimes like today I see someone doing something that I love that is making an impact on my life as well. And I decide I would rather have them talk about it and in the meantime I get to talk to them about it. And that is how today's interview came about.
Before I dive in and tell you a little bit more about Elise and what we're going to be talking about today in our interview, I want to share a couple peaks of the week.
Segment: Peaks Of The Week
Something that I have loved so much during the quarantine–that I love anyway, but it's felt especially delicious in the last couple of months–is for me to curl up with a good book. My reading this year has been at an all time high.
I set a goal in January to read a hundred books this year. I actually had never set a reading goal before, so I wasn't sure exactly the pace, how many books I was going through on a regular basis. I've just never kept track of it.
So far I have read 43 books this year and loved most of them, which may mean that I'm a really good book picker. It also may mean that I'm fairly easy to please when it comes to my book choices. Either way, I'm working on a great blog post that's going to share all of the books that I'm reading. I hope that can be a resource for people who are curious about what I happened to be reading.
Today I want to share four of those books with you.
Some of the most recent reads that I have devoured and loved, and I mention a couple of these in the interview today with Elise, and so I wanted to just talk about them a little bit here at the beginning of the episode.
I also want to make sure that you are aware that the links for these books are all in the show notes and you can go check them out there if you want. Just an easy place to access them. That's at livefreecreative.co/podcast. I'm going to share two books that I've read recently that are nonfiction, memoir style books, and two that are some of the most enjoyable fiction that I've read in a while.
Book No. 1
So I'm going to start with nonfiction. The first book I want to mention is Untamed by Glennon Doyle. If you're unfamiliar with her, you're just going to have to Google and see that she's got this incredible history backstory. Lots and lots going on. This book is a really poignant book about being true to yourself about asking yourself what you want, how you want to live and not relying so much on other people's opinions and ideas about your life.
She shares this through the lens of her own unique life, in her own unique example, which of course is the only way that that kind of information can be shared. The book caused me a lot of reflection.
It was really entertaining to read; she's a great writer. But she asks a lot of really interesting questions and makes a lot of interesting points about how we've been domesticated by the messaging around us.
And you know that I feel this really deeply when it comes to consumerism and our consumer culture that we often are driven to purchase things that we might not want, need or like or love because of some outside messaging that says that it's something that we should have. And so we just sort of pick it up.
This takes it to a deeper level when we ask ourselves that about how we're living and who we're surrounding ourselves with and what we really like in the deepest part is part of ourselves, what that purpose is and how we can live that out in a more fulfilling way.
So I loved this book and I thought it was really interesting.
Book No. 2
The next nonfiction book that I read is More Myself by Alicia Keys, her new memoir. I don't think it's the first book that Alicia keys has written, but it's the first book of hers that I have read and I absolutely loved it.
I like Alicia keys. I think her music is incredible. So many of her songs are like the anthems of the last 15 years for us. So many of them are memorable. They're things that, whether or not you think of yourself as an Alicia keys fan, you would be able to sing along with because they were such huge, huge hits and she's so talented.
It was really fun to hear about her story, where she came from, how she thought of herself as a child, how the circumstances that led to her becoming musical, playing music, having opportunities or not having opportunities, and the awakenings that she had all along the journey.
I particularly felt inspired by a couple times when she realized that the only way that she could get a clear head was to just have some time away and press pause on her life, go explore something a little deeper. And that's something that I have found in my own life that I've done a couple of retreats by myself.
I have known instinctively, sometimes in my life when I just needed to press pause in order to achieve a level of introspection that just wasn't possible in the hubbub of life. And especially, as you know, the world right now is in this great pause. It's an interesting perspective and I loved her thoughts. She's just so thoughtful and poignant and it was really a beautiful read and I appreciated it.
Book No. 3
So let me tell you about a couple fiction books that I couldn't put down and that I actually just keep waiting for the next chapter.
The first one I want to mention is just the super fun, funny, lighthearted fiction novel called Would Like To Meet by Rachel Winters. I had not heard of her before. This was one of the last books that I picked up at the library before everything closed down.
We had taken the kids to the library early March, right after I got back from a trip and we gathered our books for what we thought would be the next week or two weeks. I usually grab like a stack of five or six books to go through, you know, over a couple of weeks and I was lucky enough to grab this one off of the shelf.
Would Like To Meet is just really cute and light and fun and funny. I loved the characters. I found myself just being in love with the characters and that is something that really draws me into a novel like this. And when it ended, I wished there was more. I finished it thinking, gosh, I would love to read a sequel to just find out what happens because I loved the story so much.
So that is the first fiction I want to share.
Book No. 4
The second fiction book is actually a young adult novel that I read recently that's called The Hazelwood by Melissa Albert. Now this was like an acclaimed best seller in 2019 so you may have heard of it, you may have already read it. If you haven't, this veers outside of my normal genre.
This is a young adult fantasy mystery novel, which is not something I ever would have pinned myself for liking. And it gets, it's gets a little dark here and there, which you may know that I traditionally have shied away from that, but it's done really interestingly and delicately.
And it walks the line of fact and fiction in this creative, imaginative world. And then what you might relate to something in your, in your own life or your own experience, I have to say. So this is this, The Hazelwood by Melissa Albert. That's her debut novel, which is crazy and it is so well-written.
Even as I was like, Ooh, I'm getting a little like, you know, it's a little creepy. I was totally swept away by the writing. I have found myself thinking about it and thinking about just how incredibly creative the whole storyline and the idea of the book is.
It's really fun and I just looked it up to tell you the name of the author and discovered that there is a sequel that I haven't read yet, but I'm going to order it. It's called The Night Country. And so this takes these same characters and the same sort of world and I'm excited to see what happens.
So there are four highly recommended reads from me, you know, one of them might fit one of your moods lately. What I recommend is grabbing a good book, getting yourself a cup of something warm or cold depending on where you live, curling up on the couch, or even better on a patio or a porch swing or in a blanket in the grass and reading in the middle of the day.
Just give yourself an hour or two in the middle of a day. Let your kids run wild around you and just give yourself some time to escape into a good book.
Main Topic: The Three Things
Now let me introduce you to Elise Cripe. I was so lucky to meet Elise a couple of years ago in San Diego as part of a craft video session with The Crafter's Box, which is an awesome company. I'll link in the show notes. You can check out more about that.
Elise had been blogging for a long time, just like I had, and she also had opened up an online shop. She has sold everything from letterpress prints to wood plant stands, but the thing that has tied it all together is that she is really exceptional at setting and accomplishing goals.
This realization led Elise to, in 2015, launch Get To Work Book, which is a planner that provides the tools to help people get organized and do the work to reach them. She believes that big things happen one day at a time and her products are all designed to help people do that.
She also is the author of Big Dreams, Daily Joys, which is an empowering guide to establishing healthy productivity habits so that they're really fun. I love the title of that. Big dreams, Daily joys, take all those big things that you want to accomplish and break them down so that every single day you get to enjoy your life.
If you have loved this podcast, you will love this book, Big dreams, Daily joys. Elise and I share a lot of really similar principles when it comes to setting goals, accomplishing things and also understanding that none of it matters unless you feel fulfilled and that you're doing the things that really matter to you.
Elise lives in San Diego, California with her husband and two young daughters. She just got chickens, which we'll talk about a little bit. So fun. And you can follow her on Instagram at @EliseJoy.
The reason that I reached out to Elise specifically regarding this interview for this episode of the podcast was because of a tool that she shares in Big Dreams, Daily Joys that she has been using daily during the pandemic. It's called The Three Things, and this is one of those blow-your-mind type things because it's so simple, but makes such an impact that I just can't get enough of.
So I dive into asking Elise about the origin of The Three Things, how she's using it right now and in other times in her life and how it is so, so helpful to just get some clarity and motivation, especially during a time like this when things can feel a little bit uncertain and it's hard to know how and what to plan.
Let's jump in. Here is my conversation with Elise Cripe.
Miranda: Hey, I'm here with Elise Cripe. Sso excited to talk to you today. How are you Elise?
Elise: I'm good. All right, good. In, in quarantine adjusted terms. I think that's what I meant to say.
Miranda: Yeah, I know. I think that we all need that a little bit, right? It's like everything's great but with a grain of salt, but like everything isn't normal, but that it can be great still.
E: Yeah, for sure.
M: For those of my audience who don't know you, I am going to encourage them to find you and follow you and to read your book. Big Dreams, Daily Joys. There you offer so much goodness. So much framework I think is a great way to talk about it.
I think we're similar in our messaging that we don't want people to live like we live, but we want people to feel like they have the tools to live the way they want to live, the way that will feel good and right for them and offer them the most amount of fulfillment and satisfaction in their daily lives. And especially in the last couple of months. So let's just like give the audience a little rundown of you.
Why don't you tell us about yourself and how you find yourself right now in quarantine?
E: Yes. So I live in San Diego. I have two little girls you can kind of hear one. One is almost seven and one is four and a half, and my husband is in the Navy and in late February he deployed. I thought that I would be spending most of 2020 by myself with the girls and getting the girls to school every day and picking them up and doing bath time and dinners and weekends.
And I thought that was going to be hard. And then obviously in California we shut down in March 15th. And so my girls are no longer in school or daycare and they are both home all day. Thankfully my brother, he has like a kind of seasonal work schedule and he's an accountant, so he does this tax season and then he does different things in the summer and so he was able to come down. So I have another grownup in my house.
I'm not fully losing my mind. My husband, Paul, has gone, so I'm trying to work from home. I'm trying to keep the girls going and we were right about to do a remodel of our downstairs kind of basement area and we had all these things planned and everything scheduled and so much of it paid for. I don't have a door on my bedroom.
Like there's so many things that we were like kind of in the middle. Of course, you know, like every single person, and now it's like this is nothing like I expected and I thought it was going to be hard before and I had no idea how difficult it would actually be.
M: Yeah. I mean that is the reality of like everything stopping kind of like on a dime. Like we're headed one direction and all of a sudden there is road closure and it's like this detour and you don't even know where you're headed. Like what the…? Where is the next turn going to go?
E: Exactly. It's a detour, but there's like no detour signs going around.
M: Yeah. Just figure it out. Like get to another block, figure it out.
E: Yeah, totally.
M: Tell us a little bit about your work, your book and the get to work, because I think that that gives a really good background on why it's so fun to talk to you specifically because you're like this efficiency expert.
E: Yeah. Um, so my, my quick background, I worked for myself. I started a blog in 2005. I never really knew what the thread of my work was. I just knew I liked to do a lot of things and kind of share about them like all over the place and sewing and crafting and taking pictures and like just everything.
And then in 2014 my first daughter was a year old and I realized that the thread that tied all of my work together was goal setting. So it what brought together all of my little side projects and different things was that once I kind of made that connection, I was like, Oh, like this is what I do. I set goals. And that became the focus of my work.
And in 2015 I launched a planner called Get To Work Book and it's a day planner where you have like normal weekly spreads, but then there's different sort of goal setting, project breakdown, taking time to reflect and look forward. There's a lot of those features in it too.
So, Get To Work Book kind of helps people plan. It helps me plan. And then last October I launched a book with Chronicle Books called Big Dreams, Daily Joys, and that's all about setting goals and then using goal setting to find fun daily joys in your normal life.
And so my whole business, everything I do is about planning.
Like in the beginning when I first realized this [outbreak] was going to happen and everything was shutting down. I had to launch, I had to do preorder for my planner for the July to June, 2020 to 2021 and I realized I need to launch this now because things are going to get worse every day and people will feel less hopeful every day.
And so it was important to me to just get it out there as terrible as the time was because I knew we were only going to get worse. It was like, how do I help people plan this unplannable nightmare? I don't know. Like, you know, I'm like learning. I'm learning.
M: Yeah. Yeah. So I love, I mean I love and use, Big Dreams, Daily Joys. It's one of those books that I refer to. I'm like, Oh my gosh, there's like a thing that I remember at least talking about and I'll go find it, you know? But one of the tools that you've shared that is so simple in the book, but you've turned it into what feels like a framework for living this Big Dreams, Daily Joys during this time where it is unplannable and it is hard to know what's coming is something that you call The Three Things.
E: Okay. Yeah. So shortly after my daughter Ellery was born, I was super overwhelmed. I mean, new mom overwhelmed, but it felt like a different level of, of it. And so at night before I went to bed, I would come up with three simple things I was going to do the next day. So you know, a load of laundry or send some thank you notes or order something, you know, some new sheets or something cause she'd ruined the first one.
So really simple goals and it was a way to kind of step back and feel like I had some sort of control over what was happening and it really helped. Like it really helped get me out of it. It really helped me, you know, move forward on those days that felt so long and so confusing.
And so when this all happened, I spent the first week of quarantine, you know, my kids home truly on my couch, like unmotivated, not sure what I was going to do and just scrolling the news, which felt like it was changing every four seconds. So it felt interesting, but it was really hard.
And so then that next Saturday after the first week I was like, I'm going to do the three things. I shared it and then I started sharing more. Like in my stories, I made these little simple templates that people can use if they wanted to do the three things.
And then I made a notepad. I have a local printer here in San Diego that with social distance he was still able to print them. And so now I've been selling those notepads and I'm hearing from people that it's really helping, which is amazing, but it really helps me. So I believe that it helps people because it helps me so much.
And it's something that I noticed with Ellery and something I've noticed now is once you start doing the three things, once you get in the rhythm and you get in the habit, uh, it can become less necessary because you get over that hump of, I'm not in control. Like there's nothing I can do. You get over that kind of anxiety and you become a little bit more functional as time goes on.
M: I love that. One of my favorite things, watching you do the three things and doing it in my own life. Actually previous to seeing your three things. One, I always tried to have a one thing and it was just, and I'm pretty efficient and goal oriented as well and for some reason having one thing I felt like I could accomplish it and have done something where I'm like, Oh good I did something but I would usually go on and do several more things.
But this paring it down to like one thing made it feel like okay at least if everything goes wrong, which you know with the kids and life and sometimes even the weather and the, you know there's circumstances you can't control. Having one simple thing felt like, okay I can do this.
Three things I love. I think that when I was doing one thing and I still once in a while will choose one thing. I always felt like it needed to be not the most simple thing. Like, I would never put a load of laundry as a one thing cause I was like that's just kind of like a noise of life. You know.
I love watching you do three things and especially when you share your examples on Instagram and I've started doing it myself, something like a load of laundry counts. It's like it can be, there's nothing that doesn't count. Literally your three things could be get out of bed, take a shower, go for a walk like that.
And if you've accomplished those things then you're like great, I have done everything I need to do today. And anything else that happens is just either icing on top or like if it's totally, you know, hits the fan, that's fine cause I did something, you know?
E: Exactly. Background noise of life I think is is exactly how you should think of the three things, if you're extremely overwhelmed, because it helps you realize that Oh things are getting done. Like that load of laundry, you have to do it.
It's so boring. But reminding yourself that you want to do it and then doing it is still satisfying. And I think that right now again, when so much is unknown, when we don't, we don't feel like we have any control. Um, it's, it's nice to remember through just the background things that we have some control.
M: Absolutely. So how do you choose your three things each day? Like what, because you, I just want to mention too, if people aren't familiar with you with I think a lot of my audiences, I think we have some crossover, but you not only are the mother of your two children and a business owner, where you're running like the day to day operations of the business, but you also are an avid crafter, knitter, seamstress.
You love making your own clothes. You're right now you're in the middle of a hundred day project making these knitted squares and so you're doing those. It's not, it's not like there's just one facet of life happening. Like you have 10 different projects.
You've got new chickens, which I love. Like chicks are the best things that could ever happen. You just planted a new garden, like you're in this house with renovation of all the millions of things, like your list could be a million things long.
How do you choose each day and how do you make sure that you're sort of honoring the different sections of your life that all mean things to you without feeling like you're choosing the same three? I mean some people might feel like, well my kids matter the most. I have to like my three things every day are going to be like reading to my children and you know, doing their schoolwork or whatever.
E: Yes. And that's such a good question. So I do have a lot of varied things going on. It's something that I think I recommend if you're just like, whoa, so overwhelmed, is come up with something that is like a chore, like something that will make your living space feel a little bit better, right? Sweeping, windexing the windows.
So it's one thing as a chore. One thing is something that involves physical activity. So this could be stretching for five minutes, it could be taking a walk. And then one thing that feels like a fun thing. So this could be committing to listening to that podcast that a friend told you. Or it could be whatever. You know, what fun is for you, right? So something like that.
So that could be a good way to think about it if you're very overwhelmed. And what I tend to do, I write mine in the morning when I wake up, I'm sitting there having some coffee and I'm like, what do I need to do today? What do I need to do today?
And sometimes it's something specific for work. So I'll put that down, you know, create a listing or take a photo of something or whatever.
And then I literally, I look around and it's like, man, like those windows are terrible. I gotta clean those windows. So I'll look around and then usually I can see something, you know, that that's usually going to be my chore. I can see something there.
And then sometimes I also think, what have I not done in the past couple of days? You know, like what's usually part of my routine. Like you know, you mentioned reading to your kids and we're doing distance learning. Of course if my first grader and I'm like, man, we haven't even looked at her math in a couple of days, you know, and so then I put that on there.
So it's a good kind of catch all to think about what would make me feel better like in my vicinity. And then also like what have I not been adding to the routine that I need to make sure I get in today? That's another thing I like to think about.
M: I think of this maybe a little bit how I did when my kids were very little and I was trying to figure out how to make sure that they were getting all the nutrients that they needed. And I talked to a doctor about like, well she only wants to eat this or that. And they said don't think of it as a day to day. Think of it as like a two week span.
Some days a toddler doesn't want to eat anything and then a couple days later they'll eat like triple and some days they don't want to eat anything green and then they'll, you know, they'll be onto it later. And just like if you think of your life in terms of day by day by day, it's so confined.
Of course it's overwhelming because you have this deadline of like the nighttime, right, that it feels so stressful. But if you allow yourself to kind of stretch that out to like I can do three different things every day, but they don't have to be all from the same pot, like as long as over a couple of weeks or even a month I'm getting in little bits of all of those aspects of my life that I need to do, but I also love to do somehow it all balances out and like not balancing the term that, I mean you're not doing anything equal ever, but it feels like you're finding some wholeness.
E: Right, right. I think that's exactly right. You know, when this all first happened, I was like, I'm not a homeschool person. That is not my thing. Like I, Oh, you know, I read something that it's like, you know, all these like type a moms or these Instagram moms, like they're like really motivated for their kids to succeed.
And I'm like, wow. Like no. Like, yeah, like no, she's in first grade. Like she's playing with her sister. How can I interrupt her playtime with her sister to make her come do this worksheet. Like it feels just crazy and antithetical to everything I should be doing. So I think that a lot of it, like thinking about it as a week, a week as a whole, I decided that we're going to do reading and we're going to do math.
Everything else isn't going to count because I can't risk bumming her out on these. Like science. Science is important obviously, but it's, it's kind of like right now it feels very, very busy work and I can't bum her out on the busy work and then not have her feel energetic for the math work. That's what I'm trying to do.
But like again, like you said at the beginning, I would never say that someone else should do this. I would only say this is one method that works for me and I think that what I've been inspired by my entire life is not following people who do a path that I want, but incredibly inspired by people who follow a path that they want.
Like I'm like, wow, like she's doing something that she loves. That means I can do something that I love. I don't have to do anything related to what she does other than, you know, whatever is going to bring me that kind of joy that she has.
M: I mean, it's just like such a simple truth that joy comes from aligning your own life with the things that light you up and you're, you just, it's, it's impossible to find it. And unfortunately, most of the messaging that we see is like, here, do it this way because this is the right way or this is the way that brings you joy.
But those answers can ever be found outside of us. I feel like, you know, you know when you, I've said this for the last couple of weeks in a row on my podcast, I think that it's just something in my head that like when you see, when you decide you love a car, you see it everywhere.
So I feel like messages come to me this way in my life that I like start thinking about something and the universe just shows it to me everywhere. And I'm like, Oh my gosh, this is really something I need to learn.
For whatever reason, the last like three or four books that I've read, podcasts I've been attracted to, everything goes back to this idea of listening to your inner wisdom as truth. Like the ultimate truth. I just started Alicia Keys's new book. She has a new biography out and it's so far just like incredible. So I listen to a bunch of podcasts she was on and I mean, I admire her anyway, but it's just all about coming back to that truth.
I read Glennon Doyle's Untamed, which is the, you know, that's all that it is, is like, you know what you need. Like it's inside of you. And the world teaches us to ask someone else. And especially women like to say, Hey, is this okay? Is what I'm doing okay? Is how I'm living okay? Rather than like, what lights me up? What fills me with joy? What do I and my family need?
And being still to answer that question internally rather than seeking the answer outside of yourself. It's just such a powerful practice. This like, we know we want to live. I love that. I love the idea of you saying like, I follow people that are living their own truth so brilliantly that I'm like, I don't want your life. I want that joy. And that joy comes through me living my life that way, right? Being so true to myself.
E: Exactly. There's a book, it's a kid book. I think it's, you can put it in the show notes. I think it's called Little Joe Chickapig. And it's for kids. And it's about this. It's a chicken pig. So it's like a chicken that's also a pig, I guess, obviously illustrated. And he like lives on a farm and he wants this like cool life.
And um, it's just rhythm and cadence and there's like all this rhyme and essentially what happens is like his mom is telling him a story about this bear who was motivated by this hummingbird finding her truth. And then hummingbird found her truth by watching this like lion.
It's complicated. But the point is all of these animals are motivated and inspired to find the job that's right for them by watching other animals find the job that's right for them. And so it's like you don't, you don't like see an astronaut and want to be an astronaut. You see an astronaut and you're like, wow, I can be a ballerina. You know? And so I love it.
I've read it to my girls and I like cry and they're like, mom, like, why do you like this book so much? I'm like, this book is like, like this book is all that matters.
M: Yeah, it's so true. And it's good because I think I love that resource. I'm excited to like look it up and order it.
E: It's really cute. Yeah, I have no idea where it came from. Like I think one of the grandma's like…I don't know where this book came from. It's so good. And you're so happy that it arrived in your life.
M: I just wanted to hearken back for one second to where you're talking about the science thing with your girls and like one thing that just came to mind immediately was like, we're doing gardens and chickens and outdoor play and like you like collecting rocks and like what is, I mean what is learning if not application in the real world and like I think that my kids learn more from having those experiences.
I mean definitely probably not from the video games, which my boys do play video games. But I think that a lot of, I mean we go on walks every day. Like, I think that understanding that like things don't always fit in the box that they're given to you in. Science can be, I mean science is the study of the world and discovering the world and like math can be counting jelly beans or like helping you make cookies.
We've been doing a lot of baking math around these parts.
So just like being able to kind of open up and expand a little bit of our ideas of what we think checks the box when it could be really different than what we think it should be. And just, I think that's one thing that this time has taught me for sure is like there are lots of different ways to get the same thing done and right now we have to explore all of those.
E: Exactly. You know, I think it's the same thing. And I think about, you know, when I was six years old, I didn't know anything about do we have chickens? So you know, you can mention that at the beginning I didn't know anything about chickens. I didn't know where eggs came from.
I didn't know that a tomato comes from like the flower of a tomato plant. Like I learned that at like 25 so there are a lot of things. I mean I think that that's so true that they can take it in. And I think even just like the problem solving, they're coming up with stuff, they're building little houses out of cardboard.
That part has been good. And I do think about like, I wonder a lot, you know, our kids are, my kids are a little in and I wonder what will they remember from this? And another thing that really helped me, I saw this thing on Instagram and it was like a letter from a teacher posted on Facebook or something.
She was like, I can get your kids back up to speed. Like I can get them back to grade level. I can't heal them from like trauma, you know? And so she's like, love your kids. Like hug your kids. Try to do as much as you can to eliminate stress and fear in your kids. And then let me catch them back up. Let me do the teaching in the fall.
I felt like that was helpful because man, I'm not good at teaching math.
M: Yeah, it's such an important reminder. I think I've seen a similar thing and was like, Oh good. That's advice that I will take and use immediately. Like I can, I can create positive experiences within the walls of my home.
That's something I try to do regularly anyway for whatever reason that that happens a lot is a lot more easily when we're not stuck on this particular, you know, tick by tick by tick schedule something recently.
So I want to talk a little bit more about the three things. One thing that I wanted to say is that I've started to operate a little bit with my kids that way and allowing them some choices and asking them what are their three things cause they do.
My kids are a little bit older than yours. I have a kindergartener so she's kind of right in there with your girls. But then I have a third grader and a fifth grader and the third grader and fifth grader have like a pretty solid list from the school of thing they're supposed to be doing and their teachers and stuff.
And I'm trying to just like not micromanage that at all and say, okay, look at the list, decide on a couple of things that you're going to do today and do those and just like, it's okay to let the other things go. I feel like I'm trying to instill this idea of like you have choice and there are lots and lots and lots and lots of options that you get to choose and then you just try to follow through with the things that you choose.
I feel like that's been so helpful for them. Kids love choice anyway and also like reducing the overwhelm of you have all these things that you need to do, but just like, Hey, just, you know, choose a book, choose a worksheet, you know, like, and then when we're done with that, then let's go back to playing and walking and whatever.
E: Yeah, I love that. I think, I think too, so that reminder that choose three and let the rest go. I think it's an important reminder for adults too. A lot of times I talk about the three things and I describe it in a way where it's like eventually you won't need the three things because you'll be kind of up and running again.
And I realized that I don't need to say that because doing three things in this pandemic is great and enough and I think in the beginning, you know, March 15th we were just inundated with like all of these ways you can improve your life and grow and change and take over the world, you know, during quarantine.
And then there was like a massive backlash to that where it's like you don't have to do a thing and that's also fine.
And now we're kind of in this like, wow, we're going to be in this much longer than we expected. And so we're not going to come out these Olympic athletes, enlightened beings. So we've kind of realized that like probably we're not going to change our lives all the way, but also this is going on so long that we have to do something.
And so I do think that maybe that could be another way to think of it is the three things isn't going to change your life, but it could help you to release some of the guilt you might feel from carrying around this list of like 20 things every day and getting nothing done. Let go of 17 and just do three of them.
M: Yeah. Okay. I love the way that you talk about breaking down bigger projects into smaller action items. So for example, I probably won't have one of my three things be redo my shed, right?
So why would that not be a good one for people who are like, wait, that's something I was going to write on there. How do you break down a big project like that into an action item?
E: Totally. So if I had redo my shed on mine or if I wanted my shed redone, I might put on there, go into the shed with a trash bag and get rid of the garbage stuff that I don't need or go in with a box and get rid of stuff I can take to Goodwill later.
One part of cleaning the shed is going in and like purging some stuff, you know, the next part so that, that's, maybe that's day one. Then the next day you get everything else out of there that you do want to have the day you like dust and clean the shed and maybe you repaint the inside and then the next day you move back things and organize them.
So that helps me because these days I usually, my kids go to school, they go to daycare. So I could count on an eight hour chunk to really work and now you can hear them in the background. I can count on, I mean, 20 minutes, you know, like maybe I, yeah, maybe like I do things that lasts longer than 20 minutes, but it's a constant interruption.
And sometimes I think my kids like see me doing the thing and then they need me more, you know? So I would always try to make it into shorter things and ideally you're picking things that you can be interrupted and it's okay. I think that will help too.
M: Yeah. I love the way that you say in your book, you talk about like if you get to the end of your list and there's something on there that doesn't mean it automatically goes on the next day's list. I think this is the way we've been taught about to do lists.
Like you do as many things as you can and then everything that isn't on that you didn't finish, you just roll over to the next day or the next week, and then you just keep adding to it and keep rolling things over.
And then you just feel stressed out all the time about these things that for some reason you're not doing them and you don't ever think about why you're just like, Oh, that's still something that's been on my to do list for seven years and it's just still there and it's so annoying.
So tell us a little bit about the idea of like not rolling over your three things. It may, let's say you write three things today and you only get one of them done then.
E: Yes. So I'm a huge believer in to do lists obviously, but also of taking things off. And that's because like you said, we don't realize how heavy and how demoralizing just bringing along the stuff we're never going to do is, and so I think it could be a huge mental block to carry around stuff you're not going to do.
So what I encourage people to do, I talk about this in the book, is to figure out what is your reason why this isn't happening? Is it lack of time? Do you not have the time to do it? Is it lack of communication? Are you waiting on something from someone else and they haven't given it to you so you can't get it done? Is it lack of interest? Which means you don't really want to do this. And you put it on the list because you thought you should.
And then recently I had a reader actually reach out and she was like, you know, I suffer from mental illness. And a lot of times my problem is lack of energy. And that's a great point. My lack of energy is situational. So I didn't think about how important lack of energy could be into not getting something done.
And that's really key. Lack of energy needs to be considered and thought about the way that lack of time does. You can only fit so much into your day and you can only fit so much into your energy level.
So the point is to kind of assess why your thing isn't getting done and then decide is something going to change tomorrow? Are you going to have more time tomorrow? Are you going to get that email that you needed from that friend? Um, are you going to suddenly be interested in this? You know, are, is your energy level going to spike tomorrow?
And if it's not, if that's not happening, take it off your list. Focus on something that you can do that is interesting, that you do have time for and that you don't need anyone's help to get done. And then maybe a week from now or a year from now or in a decade, you're going to feel inspired and excited about that old thing.
But you don't have to carry it along every single day until then.
M: Yeah. Yeah. It's such a good reminder because again, I think that for those of us who even had training in terms of like making goals and smart goals and all of those things, I mean some people don't, some people never really learned about how to set and achieve goals and like what a to do list looks like that is like meaningful and fulfilling.
But even those of us who did, I don't know that anyone ever said just take it off the list unless it's done. Like, you know, I don't think I ever heard that. I had to understand that for myself one day. Like these things are just, all they're doing is causing me stress.
One of the specific areas, and this is so funny, but one of the specific areas that I used to feel a lot of overwhelm and stress was in my works in progress or the sewing projects that I wanted to do. I'm a seamstress like you. And so I had collected over the years, like every, you know, month or two, I would find a new project, a new pattern, a new fabric that I loved.
And I was like, Oh my gosh, I love this. And I would like sketch it out and write it down, but I didn't have time right then do it. And so I would like putting it on the shelf as like, this is something that I'm going to get to and this is something that I'm going to get to. And like those things add up.
And then over time we moved to Richmond. I moved about 300 yards of fabric to Richmond because I had my stash and I was so proud of my stash and I had minimized like my whole life. And we had, you know, downsize and I got rid of over 50-60% of our belongings.
But I hadn't touched my fabric because I was like, this is something that I like. I just loved all of it. You know, I thought I did in my head. I loved it all and I had never imagined that I could have the permission or give myself the permission to say I love this, but I don't want to do it. Yes I love this, but it's not a project that I'm going to complete and that's okay.
I finally got to that point where I was like, I'm carrying around every time he come to my studio, I have this beautiful studio, you know, that's like in a building by itself. I can come here to retreat when I need to. I can come and sew and work and you know, be creative.
But I would come in the door and be instantly hit by like all the 30 projects that I hadn't done yet that I'd been wanting to do over the years. And when I finally just said, you know what, I don't actually want to do these projects because every time I have a new project I want to do, that's the one I want to work on.
So what I'm going to do is clear the backlog and I just went through and just fabric after fabric and pattern after pattern and I donated, you know, hundreds of yards of fabric to the local craft reuse center. It was this the mindset change that like I am so excited for someone else to be as excited about these projects in this fabric as I was.
And it's okay to say I can love something and not what to do it and I can not check it off my list but take it off my list.
E: Yes, totally. I think we underestimate how everyone knows that getting stuff done is satisfying, right? Like that's fairly universal, but we do underestimate how satisfying it is to be like, I'm not going to do that.
It is so satisfying. Have you read Big Magic by Elizabeth Gilbert?
M: Love it.
E: She talks about there's like that one thing where like she had this story idea, I think it was a fiction story. And then one day she was like, I'm not going to do it. And she like let it go. And then she later met that friend or that person who like ran with it and wrote the amazing book and I just, yes, I think that is so important.
I think we're talking about like literal wears, like literally you're giving away your fabric, but I think like mentally and emotionally this is how you beat FOMO is by saying that is cool, that looks fun. I don't need to do it.
I think you repeat that enough and you have experience with that enough and you can't, like you can't really hype yourself up. Like you just have to do it by practice. Like you just have to have experiences where you let it go or you love it and you don't do it anyway and you feel okay and life keeps going on and then you get better and better and better at it.
M: Yeah. Yeah. It is so true. It's so powerful to say, I love this and I'm not going to like, it's okay. It's okay to not do it. Or I feel like I've practiced this and exercise this for the last several years with consumerism and shopping. I love things so much and I'm like I can love this and be super inspired by it and think it's beautiful and it would look amazing on me or in my house. And no.
E: Totally. That's how I got like I like I love, I love color, like paging through the Pantone swatch. Like I just, I love it. I get excited but I want like five colors in my house and in my wardrobe. But I also love color. Like I can do both. I relate a lot.
M: Yeah. It's interesting cause I think again, that's a skill that's not taught like love something. And I mean in the terms of relationships we think I would love it and let it go. You know, like there's like that cliche, but how often do we think, I mean I think people really think if I love this I should own it or if I love that project I should make it or you know, and that's not true.
And the same thing goes for any types of things that you want to bring into your life. Like you can love something and love it totally. And still decide that it's not for you or not for you now or that you're not interested in taking it on.
E: For sure. And I think too, it's something I've been thinking of talking about a little bit on Instagram lately is just this idea that, um, you can change. Like you, you, you don't buy it today and it's gone, right? It sells out. It's over.
But two years from now, you know, you see it again and it matters more to you now or you want it now or it's important. It's important enough that you need it. I think that there's always something better, always something that's going to click for you more like coming down the line. And if we can kind of try to remember that it makes it less of an urgent, you know, have to have two right now.
That's kind of the basic framework for an abundance mindset. Like knowing that there's always something good, there's always something more coming. I have a good, who talks about opportunities as the, um, the luggage thing, the, the luggage pickup and an airline that like you really want to like grab it right then, but if you let it go by, it's okay. Like it's going through the little windy thing. It'll come right back around when you're ready for it.
M: Yeah. You don't have to chase it, knock people out of the way. It's fine. It'll come right back around when you need it. And I know that, that, I mean, that has felt so true for me in my life in terms of responsibilities, opportunities, actual consumer goods, things I loved for a while and don't anymore.
Actually just kind of ridiculous story was that I really, really wanted this Chesterfield, a Chesterfield. It was like an idea. I didn't see one that I wanted. I saw the idea of one and I thought, Oh my gosh, I would love that. And so I kind of trolled Craigslist for years. I finally found one, bought it immediately, put it in my house in Texas.
Loved it, completely moved it to Richmond as one of the few pieces of furniture that I was like, Oh, I love, I love. And then, I don't know, a year ago or so I was like, this doesn't fit anymore. I still love it, but it didn't, it doesn't fit our house. It doesn't really fit my current lifestyle at that. You know?
And when I said I was selling it, I put it up for sale on Craigslist and I had more than, I mean I had like a handful of people, really good friends text me and say, what are you doing? You can't sell that couch. Because they knew the whole story and that I had like a history with it.
And it was like, it was more sentimental to them than it was to me because they were like, we saw you hunt for it and find it and love it and you know, it's perfect.
And I realized like, yeah, I do. I mean that's just an example of like I do love it and my circumstances changed and I can still love it. And so, you know, let someone else have it. And find something else that fits for right now for this season.
It's just empowering to know that like life goes on, everything is fluid. There's, there's good around every corner. If we're looking for it and you know, we're going to be okay.
E: Yes. I love that. All of it's true. I think, you know, I have 15 years worth of archives on the internet and it's all off to hear from people. That's like, what about this? Like seven years ago you said this and I'm like, yeah, like that was cool, you know? And then I learned and now I think this and, and enjoy. I really do relate a lot to that Chesterfield example obecause it can be so awesome and wonderful for a time and then what's next? Like what's going to be the next thing that's awesome and wonderful for a time.
M: Yeah. Yeah. So I think a lot about the solutions and creativity that we're exercising right now during quarantine and during this time. And, and I think that a lot of us did think it was going to be like a lot shorter of a timeframe. We thought like, Oh, you know, pop in and in March and pop out in maybe late April, you know, and here we are.
And so I think that is, it is worth it, like you mentioned, creating a reality that that feels good right now. That is not the same that it was and is not the same that it will be, but that works for now. Like it's worthwhile to find a way to be motivated to feel successful and fulfilled and to like bring that daily joy into our lives right now in the middle of this unexpected, unprecedented, you know, uncertain future.
E: We don't have to plan months and a half months in the future. We can just find ways to make each day I feel like we want to live it and I think the three, the three things has been something that I've loved watching you do and it has helped me feel like, okay, I can handle, I can handle another day.
M: That's so good. Yeah, absolutely. I mean everything you said I second for sure. Thank you so much for taking the time, even with your little girls at home and all the things that we have going on. I'm so happy to just have a conversation with a real person that I love and admire and I'm so grateful for you to spend some time with us.
E: Of course. Thank you so much. It's been a pleasure.
Conclusion
Well, friends, that was so much fun. I hope that you enjoyed listening to my conversation with Elise and specifically learning about The Three Things. This is such a simple and easily applied tip that you can choose three things every day from the many things that you could be doing or that you think you should be doing.
Just choose three and let the rest fall where they will.
Check the show notes for all of the books that I shared in the Peaks Of The Week, as well as the cute children's book that Elise mentioned. That's called little Litte Joe Chickapig. I will link to everything in the show notes.
I want to thank you again for being here, for being an listener of Live Free Creative. If you like the episode, I would love for you to share it with a friend or leave a written review on iTunes.
You can also become a podcast plus member on Patreon by visiting patreon.com/livefreecreative. When you become a member for just $6 a month, you get a bonus episode including a worksheet and you get to join our digital self-improvement book club that is super, super fun. I would love to see you there.
Otherwise, I will catch up with you with another episode next week. See you later.